With each post, I always leave you with a blessing of peace right where you are.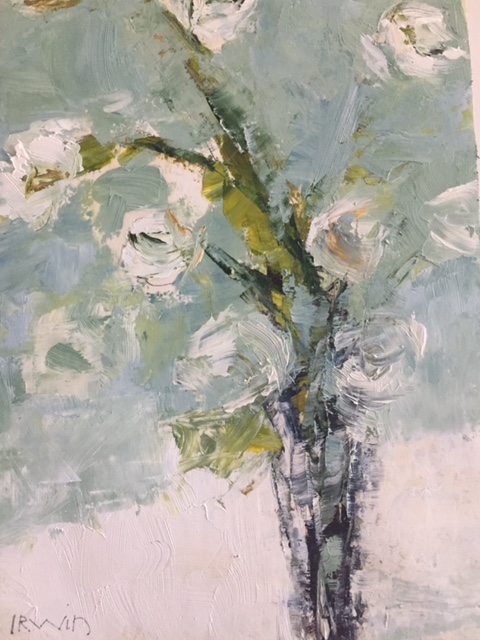 This is right where I am.
Each summer, our son and his friends play mud volleyball in the sun all day long for the Epilepsy Foundation of North/Central Illinois. Since the 1980s, one of our local parks is transfigured into acres of mud courts, where more than 5,000 players and spectators gather. Hundreds of teams pay to compete each year for the opportunity to volley in shifting, slippery earth.
They arrive in clothing and shoes duct-taped to their bodies to keep the charity event PG-13.
The prize? Keeping hope alive for folks with epilepsy.
My life has been touched by epilepsy. My brother was diagnosed at 12 and lives with daily, debilitating seizures. The illness has only increased his strength and capacity for compassion, and he would tell you the temporal lobe injury to his brain has been a path to God; to deeper spiritual truth.
Epilepsy touched our family again when our mud volleyball player was also 12. A middle of the night, grand mal seizure turned nearly fatal. There was blood and a loss of consciousness. It was storming fiercely outside that spring night, and as paramedics entered our home, a trail of mud stained the white carpets.
As I drove behind the ambulance in the lightning storm, my rage thundered.
Out of my mouth flew curses. "No! Eff No. No, no no. Not him. Take me instead. Jesus. I won't take this cup."
We didn't know at that juncture it was a seizure; didn't know whether he had suffered a stroke or brain damage. My mind was a wilderness; my heart cracked wide open.
But a Sacred Presence and Holy Force showed up as soon as my curses stopped. Immediately. Not a shred of fear remained in the car.
Love and a supernatural peace became my atmosphere as I spoke out loud in the dark rain:
"Oh Father, I love you. He's yours. I'll take this cup."
I cannot explain the swift shift from sorrow to sanctuary.
I can only confess it was complete and unlike other traumas I have known.
My eyes were opened to see my son as God sees him.
Blindness to sight took mere seconds of earthly time. It has shaped my ideas about timelessness.
At the hospital, our son was talking. What joy and relief! Weeks of tests, appointments, and distressing news followed. We were advised he should remain on powerful medicine to prevent future seizures, should quit competitive baseball, should never be alone.
But epilepsy is not a death sentence.
Our son, like my brother, has lived fully. In fact, his cognitive ability improved after the seizure…as if the electrical storm within his brain that night somehow belonged.
What wondrous mysteries swirl within us and all around us.
Some of the epilepsy journey was with me yesterday at the park as I watched our son dive in the mud and joyfully leap with teammates at the net. Dance music pumped loudly through speakers and kept the mood party-like.
So many of the realities of epilepsy are the opposite of party-like.
I glanced around at hundreds of players, their mud-darkened faces rendering them largely indistinguishable.
They were wearing the earth for their fellow man; their hearts attuned to a singular unifying purpose: work together to keep returning what comes your way.
This morning I watched a video from Charity: Water, an organization which raises awareness about how many of our brothers and sisters must drink water that isn't just muddy, but full of harmful bacteria. Millions are dying from disease and the hardships of gathering harmful muddy water.
They need help and technology for clean water to flow.
As I consider deep needs around the planet, my heart grows full with joy and sadness right where I am.
How do you personally hold the fullness of both? If it's true they equally belong, how do you reconcile and bear their beauty?
I have found no shortcuts to reconciliation; only long paths where this life is the teacher. Where reality and especially resistance, teach.
In fact, all of my life does appear to come, as Paula D'Arcy suggests, "as God in disguise."
God comes disguised as my life, and the extent to which I can receive it with open hands, comes peace. The extent to which I can see it as a precious gift, comes gratitude.
Each day, opportunities arise, moods jolt, loss stings, health fluctuates, hope increases, and hope falls away. The manner in which I navigate the flux is deeply connected to faith and trust in what I cannot see.
How is faith put into practice? For me…very imperfectly with presence, relationships, daily transformation, and responses to life's daily teachings.
It entails daily seeing, receiving, and extending grace.
This week our younger son directed me to the documentary film Fierce Grace about Ram Das and his journey after a stroke. Fierce grace means something fresh to Ram Das. After watching the film, it means something fresh to me too.
Fierce grace is not threatened by loss because it is so willing to lose! It is grace that: keeps no score, forgives, and washes over parched places beyond our awareness.
Fierce grace flows from a divine source through the vessel of our lives, traveling wherever there are needs for healing, for light.
Oh, friends, right where I am, I'm struck by my longing for the kind of wholeness that welcomes a flow of fierce grace. When my ego goes to work, I anticipate wholeness will arrive as a firm, immovable anchor or solid rock. I so want to cling!
But seeing those kids volleying in the mud.
Seeing the politics and struggle to get clean water to thirsty children.
Seeing those footprints of helpers arriving to rescue my son.
When Providence moves, there is unmistakable heavenly motion.
Wholeness can arrive like slippery wet earth, like waves breaking at the shore, like red wine, like amniotic fluid, like desert rain, like juice from the apple. Not steadying gravity, but swelling notes in a symphony. Diving bodies in mud puddles. Resonating sound waves of laughter. Dancing electrical currents in an adolescent brain.
Is wholeness more verb than noun?
Because right where I am, its nature seems as elegantly simple as the saltwater of which I am made…dynamic and supple so that flow may flow.
Sealing this with all the love moving in my heart.
p.s.
A video/glimpse of my kid at mud volleyball:
I independently selected products in this post—if you buy from one of my links, I may earn a commission.
Peace to you right where you are.
-michele
Shop for items you already intended to buy on Amazon RIGHT HERE, and also find home decor here to keep decor inspiration flowing on Hello Lovely!
Hello Lovely is a participant in the Amazon Services LLC Associates Program, an affiliate advertising program designed to provide a means for sites to earn fees by linking to Amazon.com and affiliated sites.