You may have glimpsed this incredible French Nordic style estate with its superb architecture, stunning design, breathtaking stone, aqua-green accents, and thrilling French and European inspired interiors filled with collected treasures a few years back, and it continues to capture my imagination! The other half of this story is here in PART TWO.Longtime readers of Hello Lovely may also recall this enchanting French Nordic style home is the prior residence of Desiree of the decor blog Decor de Provence . Desiree moved from this home and built an equally beautiful, though smaller home where been busy raising her young family and doesn't blog like a designfreak on steroids (like yer girlfriend here), but her homes continue to show up in gorgeous shelter magazines and inspire us. Her style is timeless and tranquil — the combination I'm obsessed with, and she is one of the loveliest, French Country loving personalities in blogland. For years, her blog for me has been a sanctuary of lovely not just for decor ideas but for peaceful messages of encouragement and hope. Her heart is tender and beautiful.

What attracts countless admirers of European Old World style, French Country, and French Nordic beauty to this designer & her blog? Her eye for beauty and imperfect beauty, her talent for creating and decorating with a mix of antique treasures and modern pieces, the lovely breeziness of her interiors which feel simple and designed for living, her interpretation of European easy elegance, the quality of her projects, her preference for functional beauty, and her gentle spirit.

Want a glimpse of the person behind the decor blog? I interviewed Desiree and asked a set of questions I have posed to numerous creatives I admire.

Want to take a peek inside her former home and learn more about this beautiful soul who is drawn to French Country and French Nordic style? I hope you'll find plenty of inspiration to pin! Affiliate links follow and may earn me a small commission should you choose to use them for purchases (and I hope you do to support this site!).

Source: Decor de Provence, Country French Magazine
Breathtaking French Nordic Style Interior Design Inspiration {Part 1}
1. Beauty in Imperfection.
I asked the designer what springs to mind when she thinks about beauty in imperfection.
"Finding beauty in simple things, uniqueness of the individual, the freedom to be me, art, and nature."
isn't she lovely?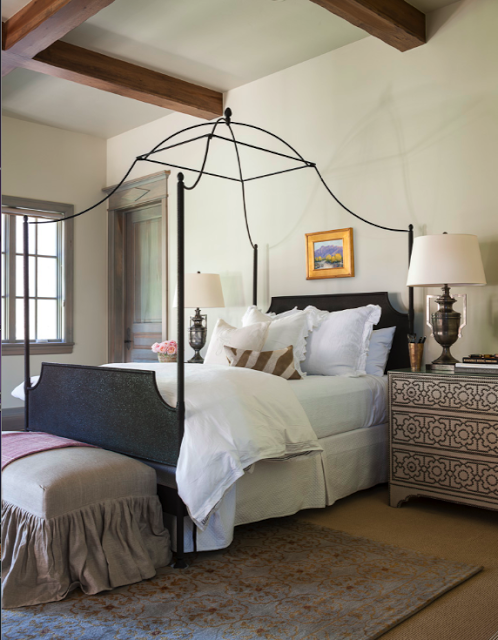 2. What is Currently Inspiring You?
My sweet friend's current inspirations go much deeper than a favorite designer wallpaper or shelter magazine.
1. My relationship to my Heavenly Father and His son Jesus Christ.
2. My husband and my children.
3. Enjoying the beauty that life offers.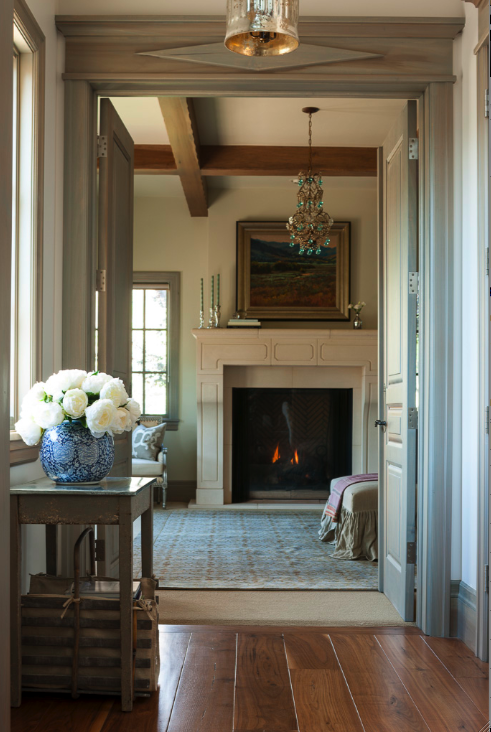 Dreamy blues and greens and a naturally effortless chic add to her design's charm, oui?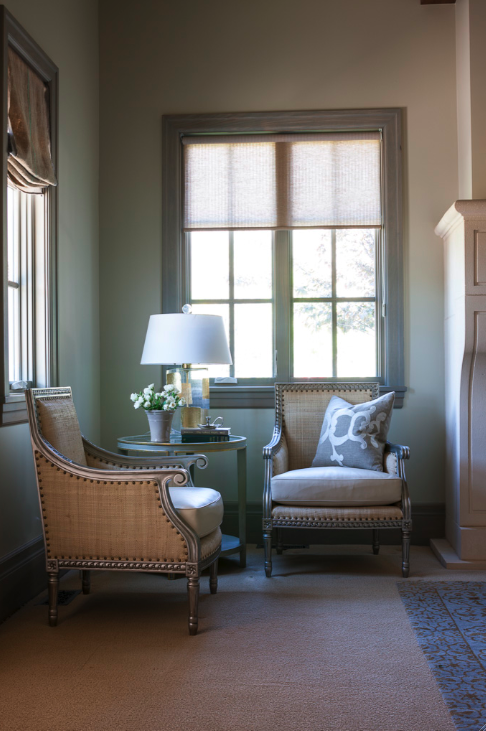 3. Why is creativity so essential?
Desiree's take on creativity…
"It's an expression of one's self, and I believe we have been given gifts from a higher source. We are expected to lift and share with one another. Life would be so dull without creativity!!"
Tell it, sista.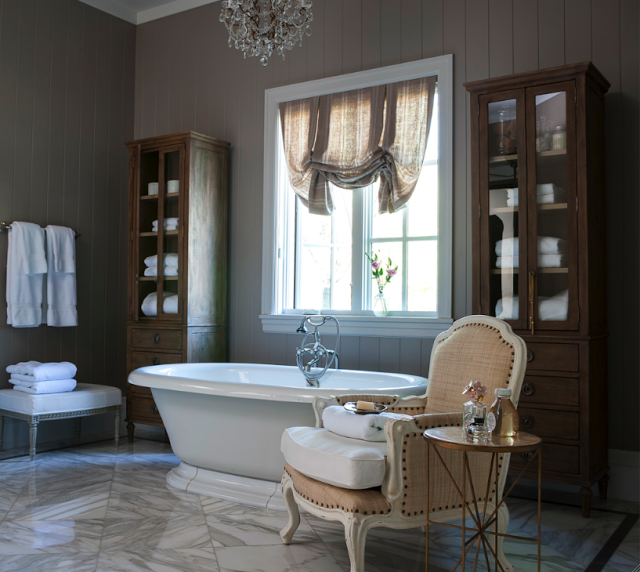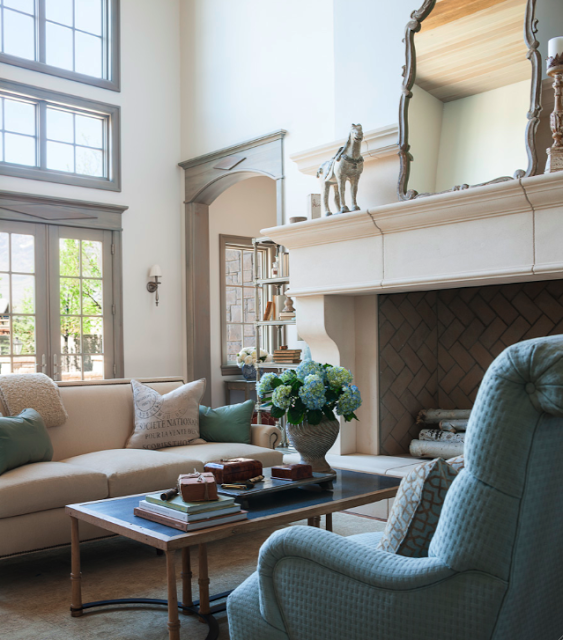 4. How do we find more lovely on a daily basis?
A recipe for finding the lovely and sacredness in the "everyday?"
"Everyday is a gift! We all should strive to live in the moment more by embracing the good and bad and learning to grow from each experience. When we live from our hearts, we can not only see and feel the blessings of everyday life, we can lift and strengthen others. Gratitude for each experience is finding the lovely and sacredness in the 'everyday.'"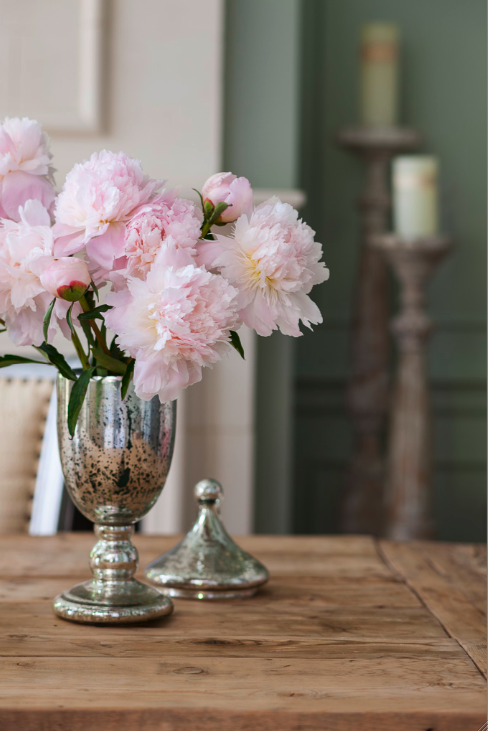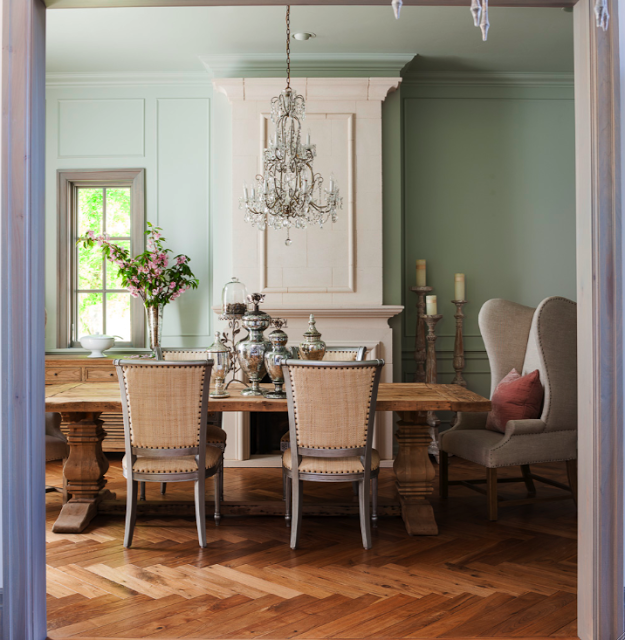 Don't miss PART TWO of this story! And for more French Country decor inspiration, do take a peek at this inspiration and these kitchens!
Peace to you right where you are.
-michele
This post contains affiliate links which I hope you will use since they won't cost you a penny extra yet may earn this blog a small commission.
Support Hello Lovely by shopping Amazon RIGHT HERE for anything (not just products mentioned here) to keep the inspiration flowing!
I'm a participant in the Amazon Services LLC Associates Program, an affiliate advertising program designed to provide a means for me to earn fees by linking to Amazon.com and affiliated sites.
Click HERE to find cost conscious furniture and decor for your home too!