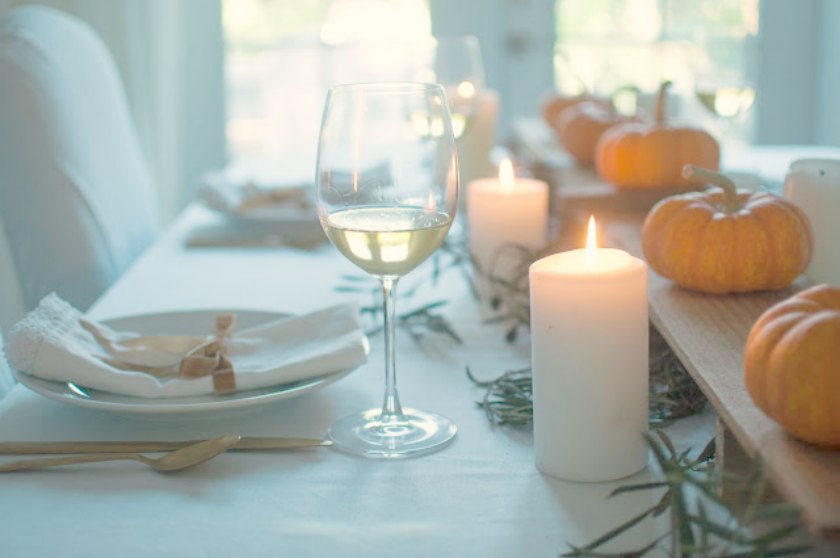 I cannot remember how or when I discovered the lovely Gwen Moss and its thoughtful author, my friend, Leslie. But it has been pure pleasure getting acquainted through her posts, projects, and photos–all of which carry an inherent soulfulness and sweetness. This DIYer moved, downsized, and renovated her current home at about the same time we did, bonding us royally as blog sisters across the miles. I can't wait for you to hear from our talented guest today! (I'm over on Gwen Moss so do stop by and visit me.)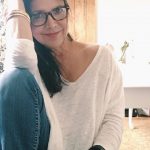 Hello Lovelies.
 I've always wanted to say that on a post. Don't you just love the title of Michele's blog? I want to live in a world where every woman wakes up-first-thing-in-the-morning hearing those words. HEL-LO Lovely….and then you would yawn and stretch in your silk pajamas and whisper,"Yes dahhhling….I do want my coffee with cream this morning." And BAM, there it is, hot and steaming on your bedside table, right next to your fresh flowers.
I do that a lot on my blog. I start –what I think– are interesting conversations with my readers and then I get totally blown away by their wise and insightful comments.
Of all the things I do on my blog I'm actually most proud of my comment section, and all those women who take the time to share their real life perspectives with the world.
God I love realness.
Ok. This might be the moment I admit that my husband thinks I'm channeling Lucille Ball through my veins although in all fairness he loves Lucy. But this also means I don't exactly ooze ultra-coolness like those gals
 you might admire from afar.
Well, maybe if you're reaaaally far.
My own background includes a Masters in Marriage and Family therapy but those were years spent primarily working with women who were struggling with their self esteem and their bodies. Eating Disorders was what you saw from the outside, but at its core it was really about identity. About knowing your deepest Self–separate from what everyone else thinks or wants from you and embracing it all. It was also a struggle about "being enough' that I could personally relate to…and still pops up regularly.
I tell you all this as a way of saying that—after all those years in the session room, I still carry those women's stories inside me.
In the same way you're walking around with your own powerful life stories that made you the person you are today. And so I write because I'm curious about life and you and how we might connect.
But that's a conversation for another time because
 today
 I've come with a little hostess gift.
You know how you get invited to a nice dinner and you try to come up with a hostess gift with a personal touch? Well that's what I did when I thought about visiting Hello Lovely. I thought, "What would Michele and her readers like?
Hmm…how about something …..French?"
And so today I'm sharing 3 ways to add French charm to your Fall front door.
Have you decorated your front door or porch yet? Because I haven't done a single thing to mine so let's decorate together, shall we?
 1. First the pumpkins. Instead of the typical orange pumpkins (which I love) I thought we needed something a little more ooh-la-la. So I decided to paint gilded 
pumpkins with an Old World vibe
….
2. Number two on the list is a concrete garden sculpture for my matching urns.
Because when I think about classic European homes I envision those moss-tinged garden statues that add a sense of history and stately elegance. And because I love a good DIY opportunity I thought I'd show you how to make your very own concrete statue.
Of course.

For my French-inspired front door I chose to add a Gothic touch in honor of Halloween, a holiday that brings out the Lucy in me.
But you could pick out a simple Styrofoam ball for your urn.
How do you think they turned out?
My motto for my DIY projects is always, "If I can do it….you can too!" And I really mean that. You can see my garden statue tutorial here.
3. And last but not least…

There is nothing that catches my eye more than those authentic looking signs on rustic wood. And if they've got a French vibe I love them even more. So with that in mind I decided to give it a try and make my own sign–my first one ever— and I promise to post a tutorial soon. But just for fun,
here's a shot of the Before:
…this was literally a piece of wood from a pile on the side of my house.
And now the After:
Please if you speak French and my sign DOES NOT say "Welcome friends" do not tell me.
I had to Google a French translation site and my fingers are crossed.
On the door I hung an olive bucket I lined with moss and filled with succulents, ivy and white annuals.
And now…I think that's my three tips.
My French inspired Fall door.
I only wish you could see these muted colors in person, it all looks so pretty for Fall.
Well, I hope I inspired you to add a touch of French to your own entry, feel free to ask me any questions about these projects.
And thanks Michele for your invitation, it was so fun to be here today.
xo
aka Gwen Moss
You're amazing, Leslie! Thanks for your creativity and heartfulness. 
p.s.
I'm Leslie's guest on Gwen Moss — do stop by!