For the first time in its history, O'More Designer Show House is in Nashville (O'More College of Design is located in Franklin, Tennessee) and open for public tours October 19 – November 12, 2017. It was my hope to tour the Show House with media on opening day this year; and although that wasn't possible, these exclusive photos by the talented, Brennan Smith make me want to hightail it to Nashville asap.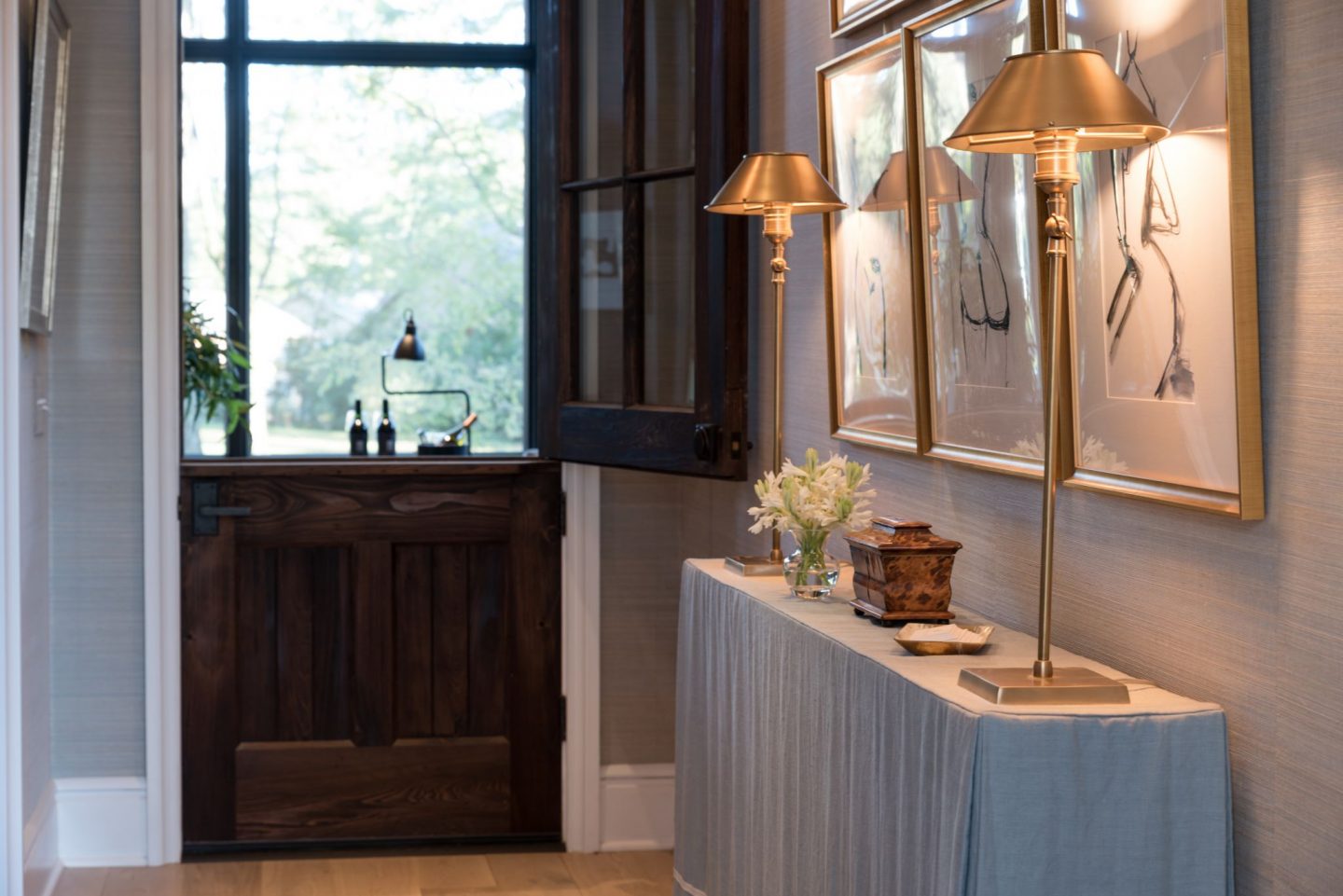 O'More Designer Show House provides inspiration and insight to design enthusiasts throughout the Southeast and located within Você, a new neighborhood on Granny White Pike. Departing from the trend in recent years to paint houses all-white, the Show House is painted completely black – setting a striking and slightly rebellious air. The house also will provide solutions to the emerging desire among home buyers to live in an intimate space, while still having ample room to entertain.
"We could not be more thrilled with the interior designers who have agreed to contribute their talent and time to this year's Show House." ~ Shari Fox (O'More President)
The Show House showcases the work of 18 designers plus that of O'More's amazing students, who had the opportunity to serve as apprentices to the designers who imagined and developed their rooms.
The full slate of designers includes:
Susan Besser, Franklin Preservation Association and Corey Morris, C. Morris Studio ("Do All" Room)
Bob Brown, Robert Brown Interior Design (Screened Porch)
Lila Frank, Lila Pryor Frank Interiors (Master Bedroom and Vestibule)
Evan Gibbs, Pfeffer Torrode Architecture (Stair Landing and Upstairs Foyer)
Joanne Haynes and Gretchen Pennell, J. Haynes Interiors (Second Floor Guest Bedroom)
Minnette Jackson, Minnette Jackson Interiors (Friends Entry and Gallery)
Kimberly Kelly, K7 Interior Design (Library)
Kate Ladd, Vernacular (Foyer)
Susan Lamb, Parkes and Lamb Interiors (First Floor Powder Room)
Chelsea Skye Mills, Sanctuary South (First Floor Guest Bedroom)
Amy Morris, Amy Morris Interiors (Family Room)
O'More Fashion students (His/Her Closets)
Kathy Sandler, Sandler Design Group (Upstairs Laundry Room, Coffee Station, Master Bath and Hall)
Jonathan Savage, Savage Interior Designs (Dining Room)
Elaina Siren and Jamaica Zralek, Red Leaf Interiors (Courtyard/Front Porch)
Randi Stovesand, Tanley Blake Interiors (Kitchen and Scullery)
Need convincing to see beautiful design in Nashville? Fine.
Reason No. 1
That rebellious black exterior! So refreshing.
Reason No. 2
A meteor-like coffee table in the family room designed by Amy Morris.
Reason No. 3
A sumptuous bedroom by Lila Frank (meeeee-oooowwww).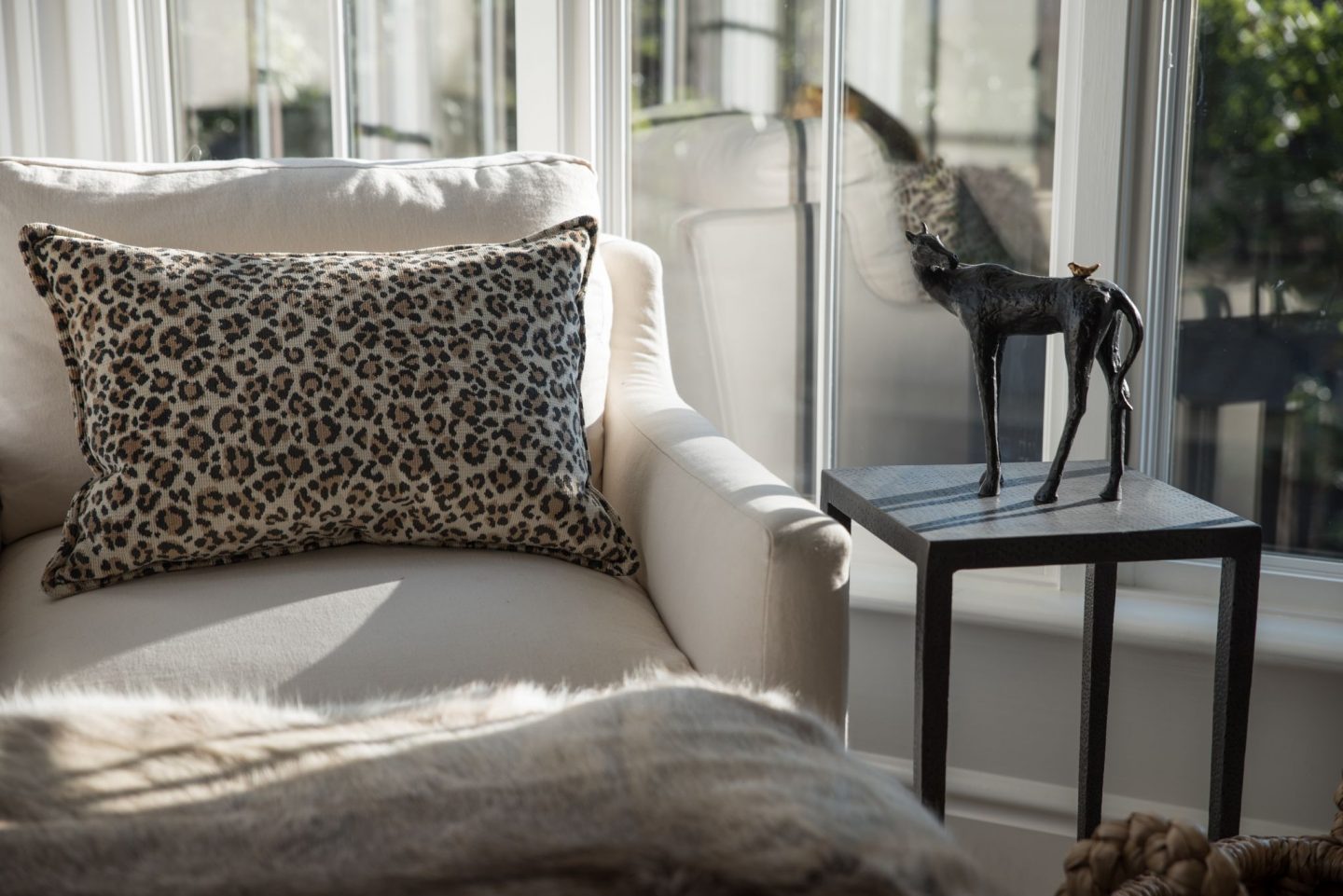 Reason No. 4
Jonathan Savage's sophisticated dining room with a plethora of my favorite color.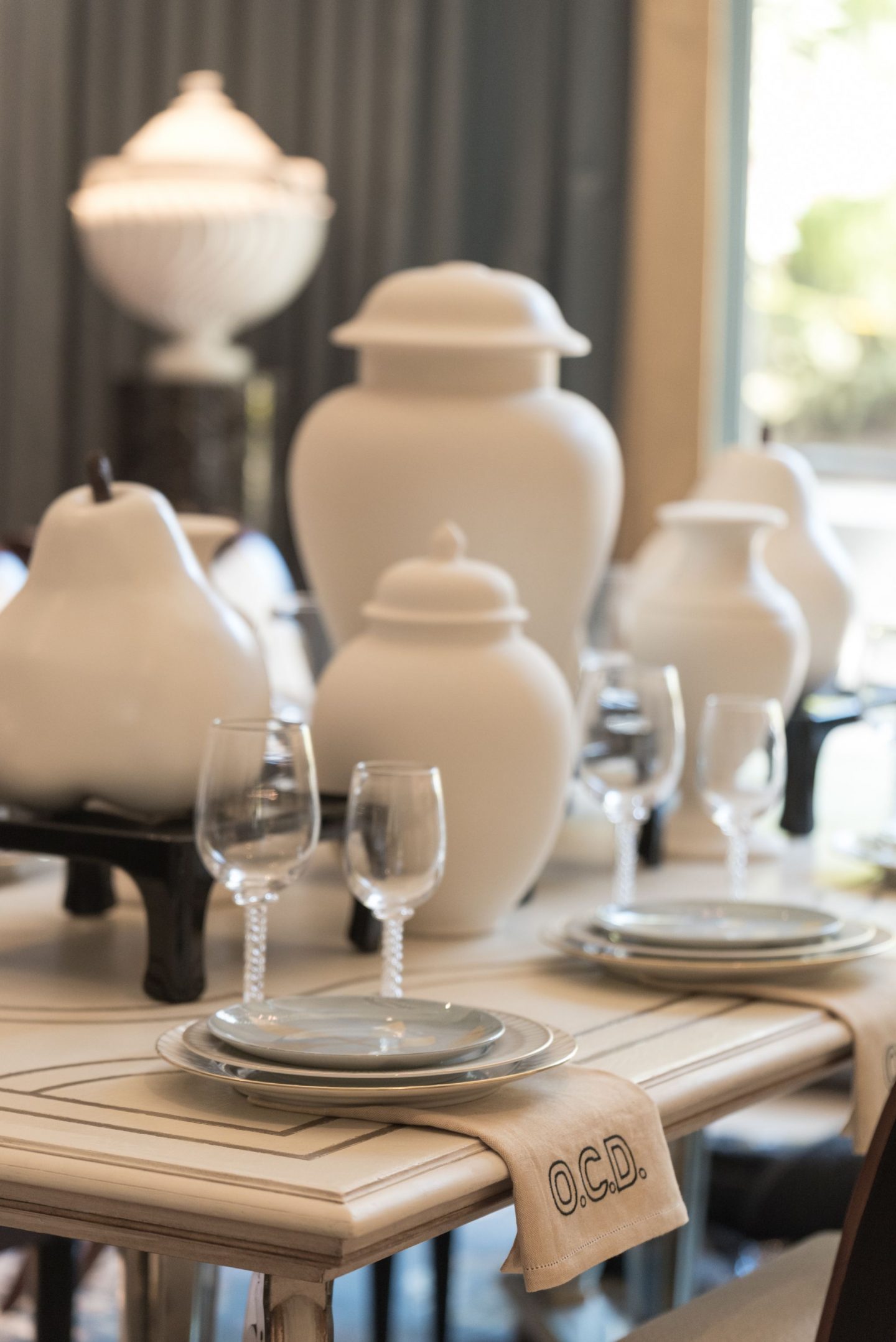 Reason No. 5
A trio of organic lovely casually welcoming you in the foyer designed by Kate Ladd.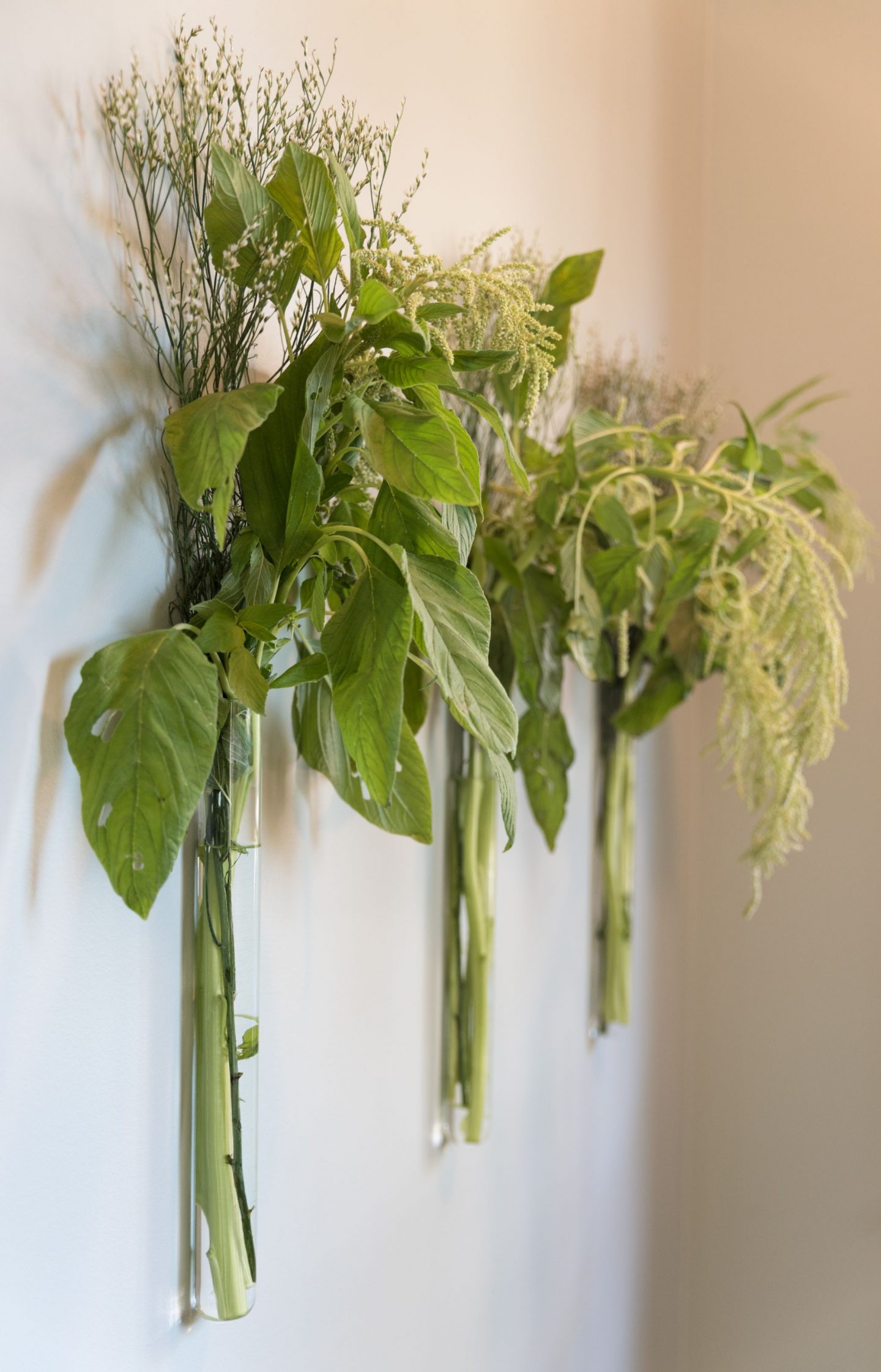 Reason No. 6
A kitchen and scullery for the books by Randi Stovesand.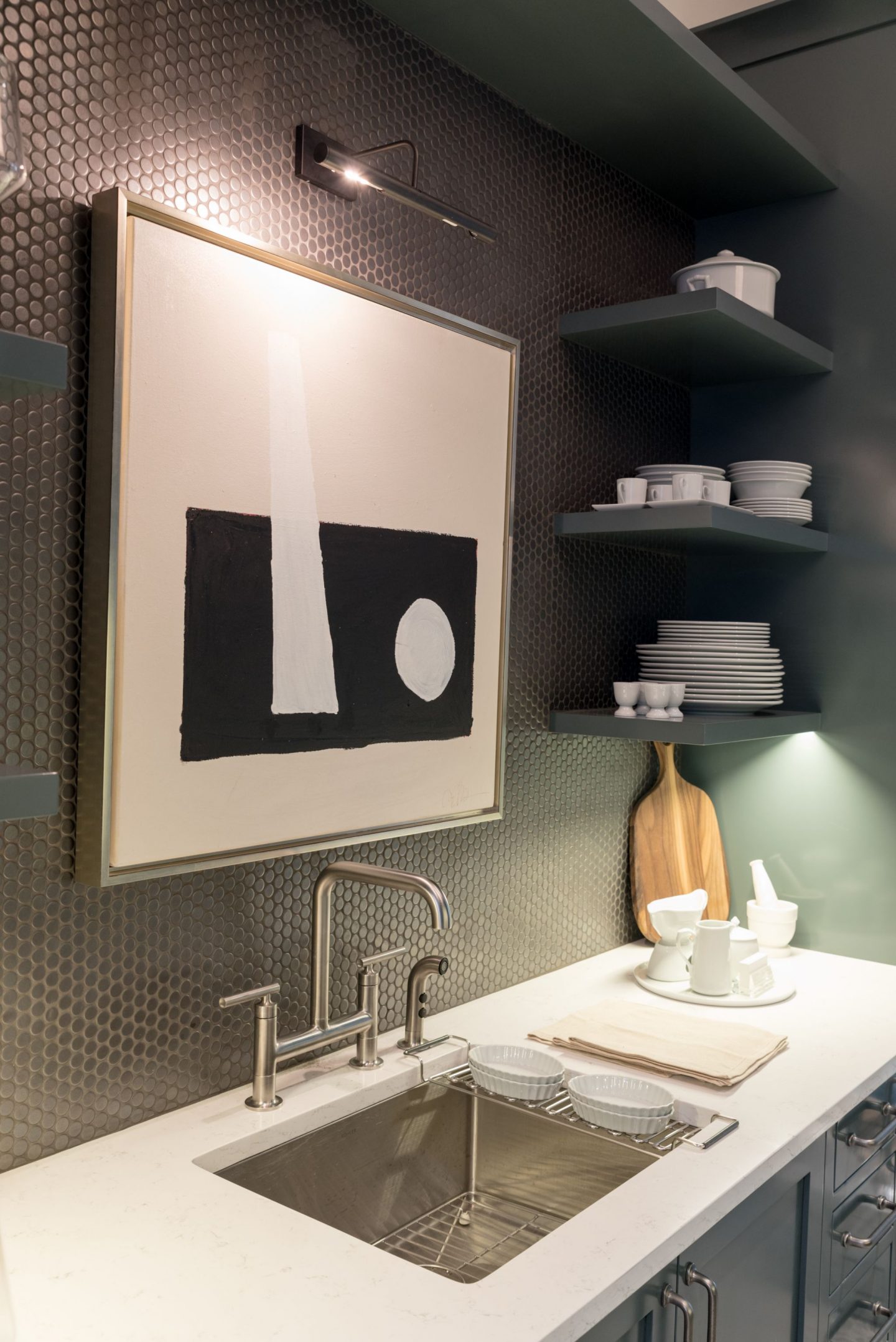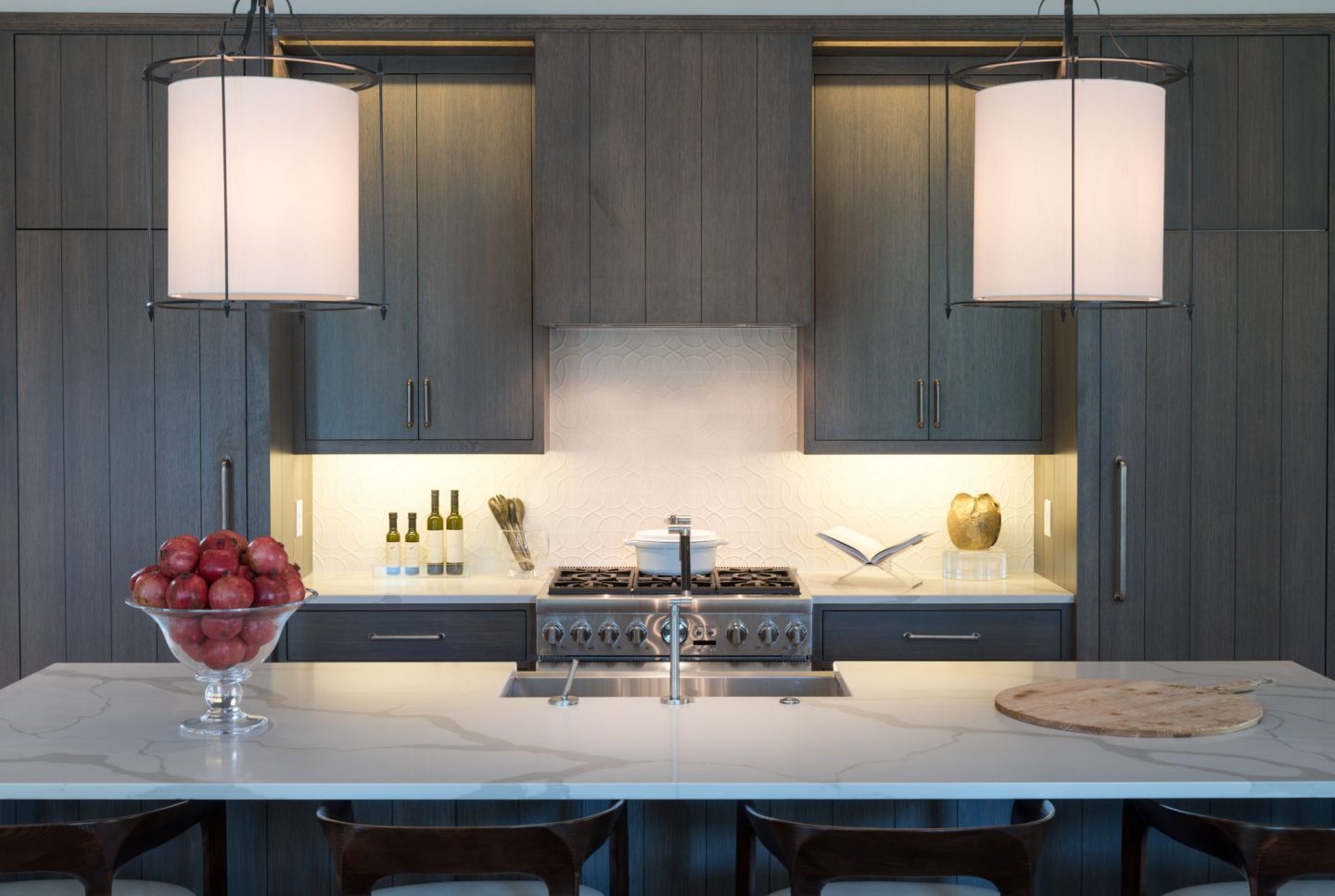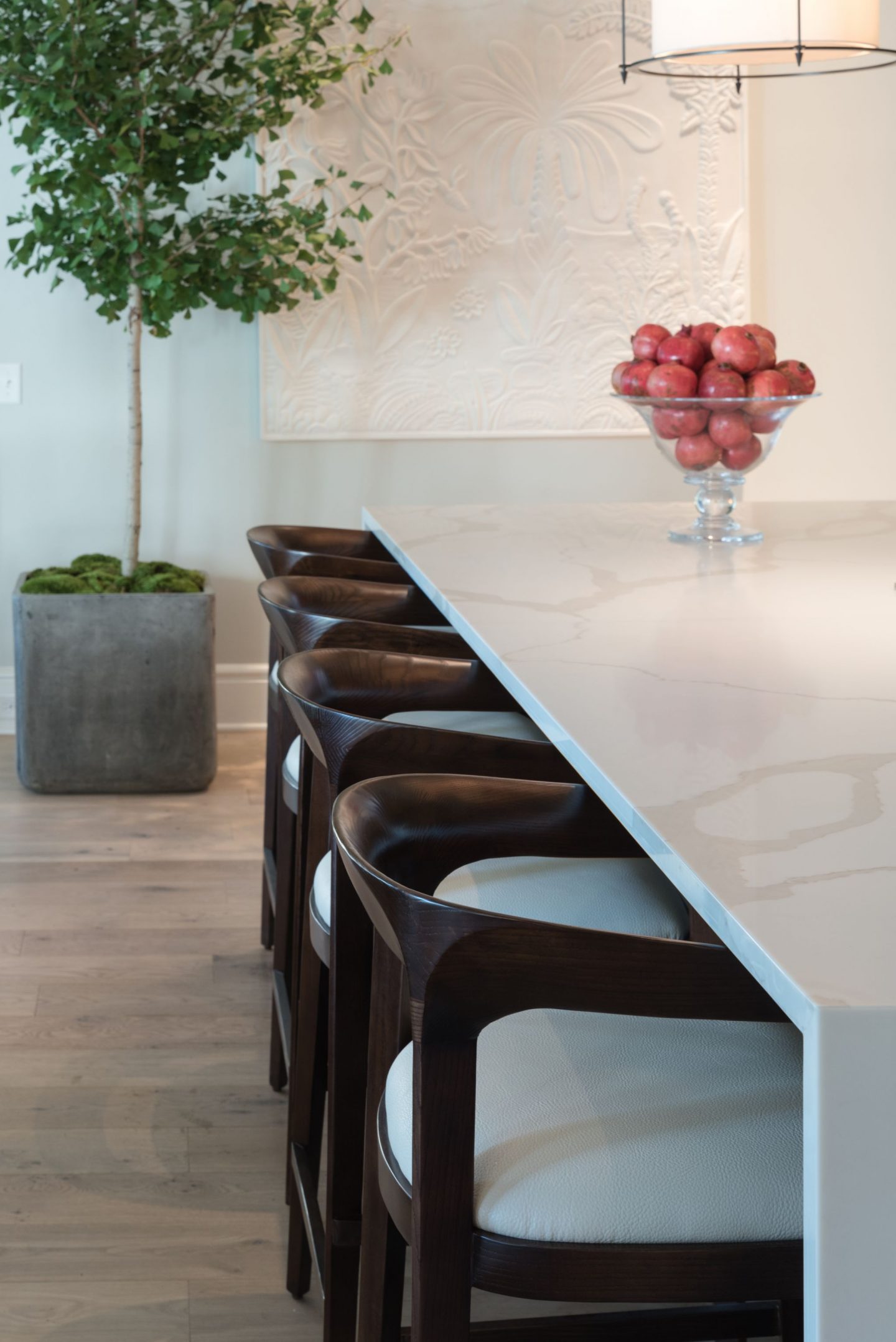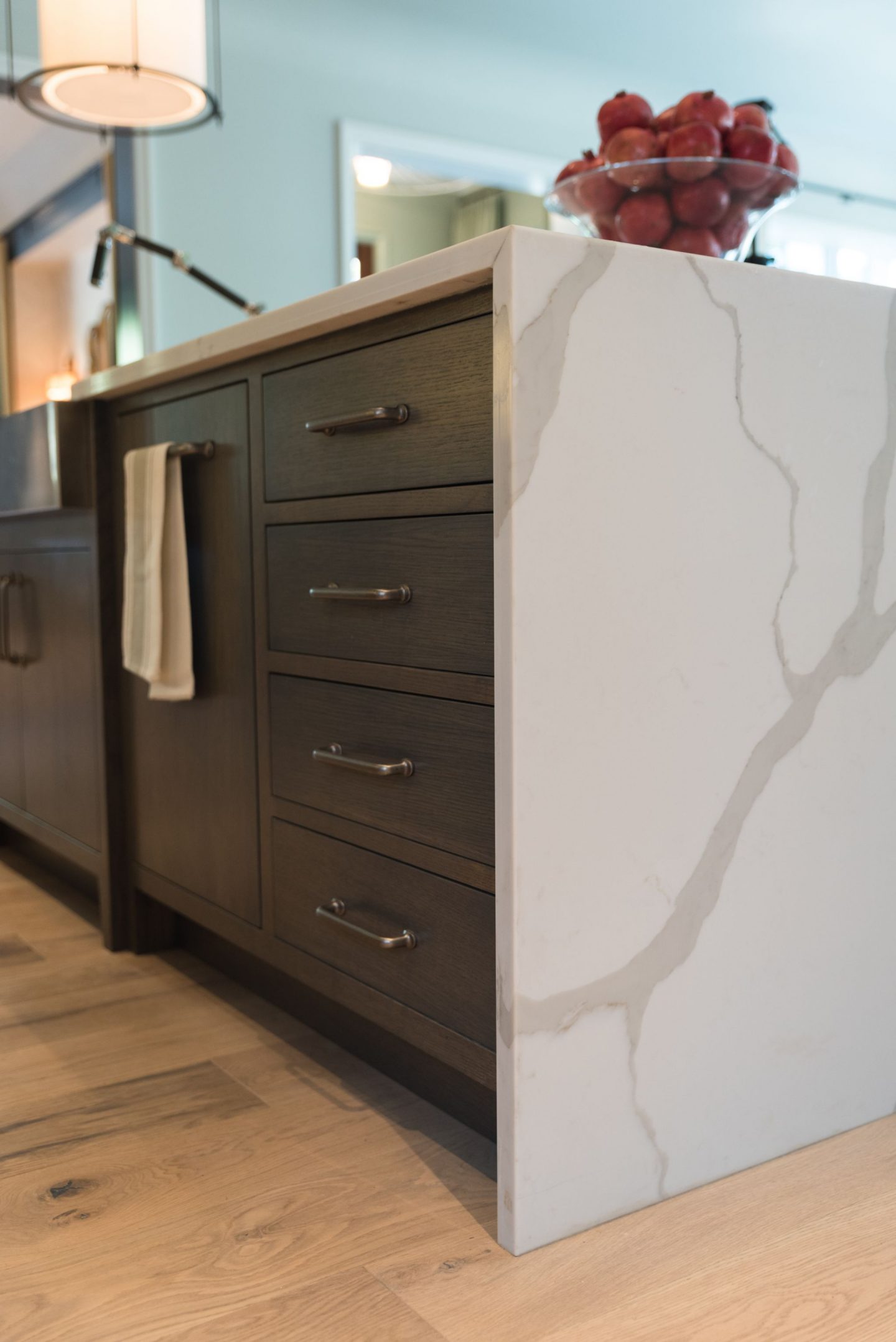 Reason No. 7
Bob Brown's sexy screen porch (do we ever see black beadboard ceilings or art hung from firewood?)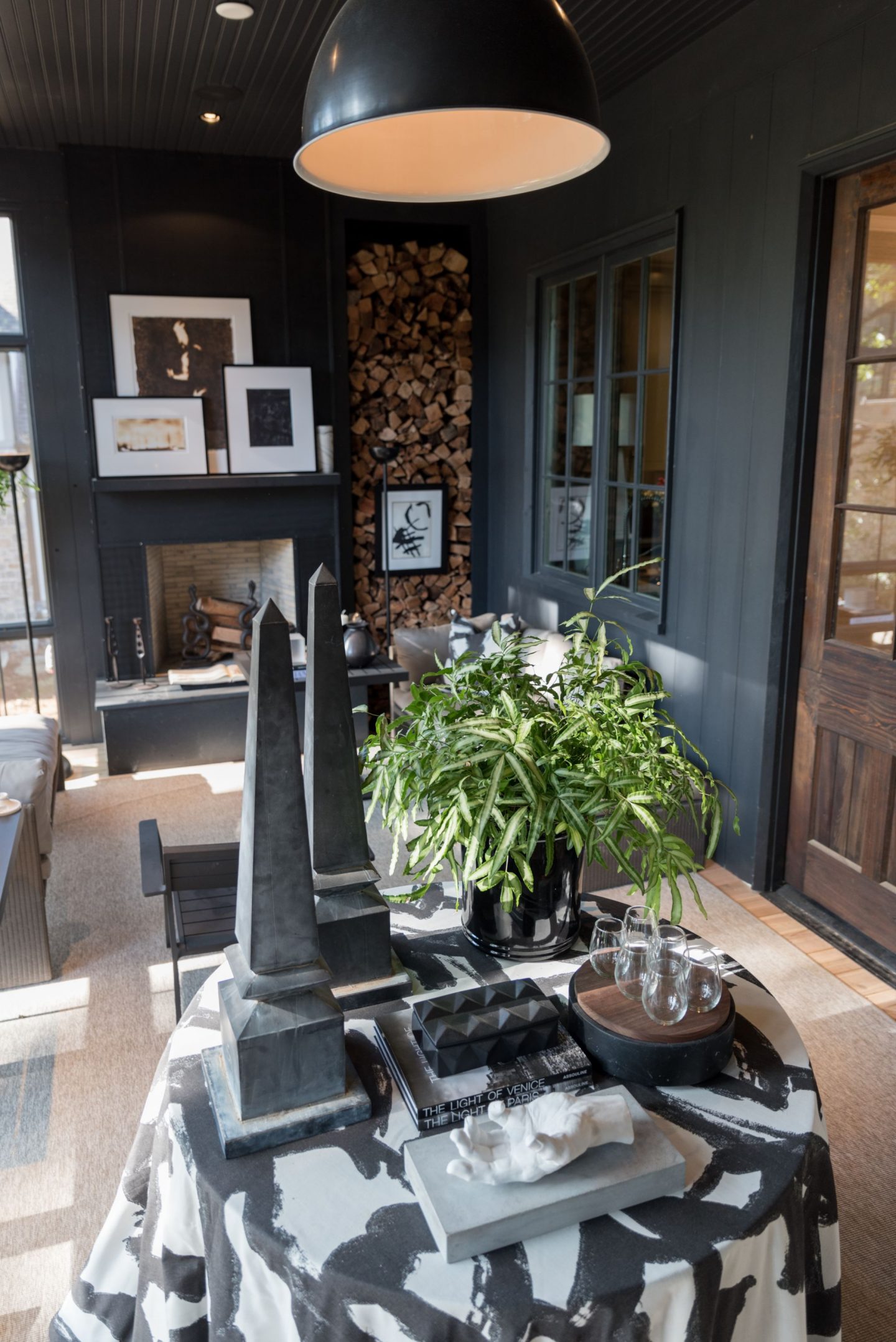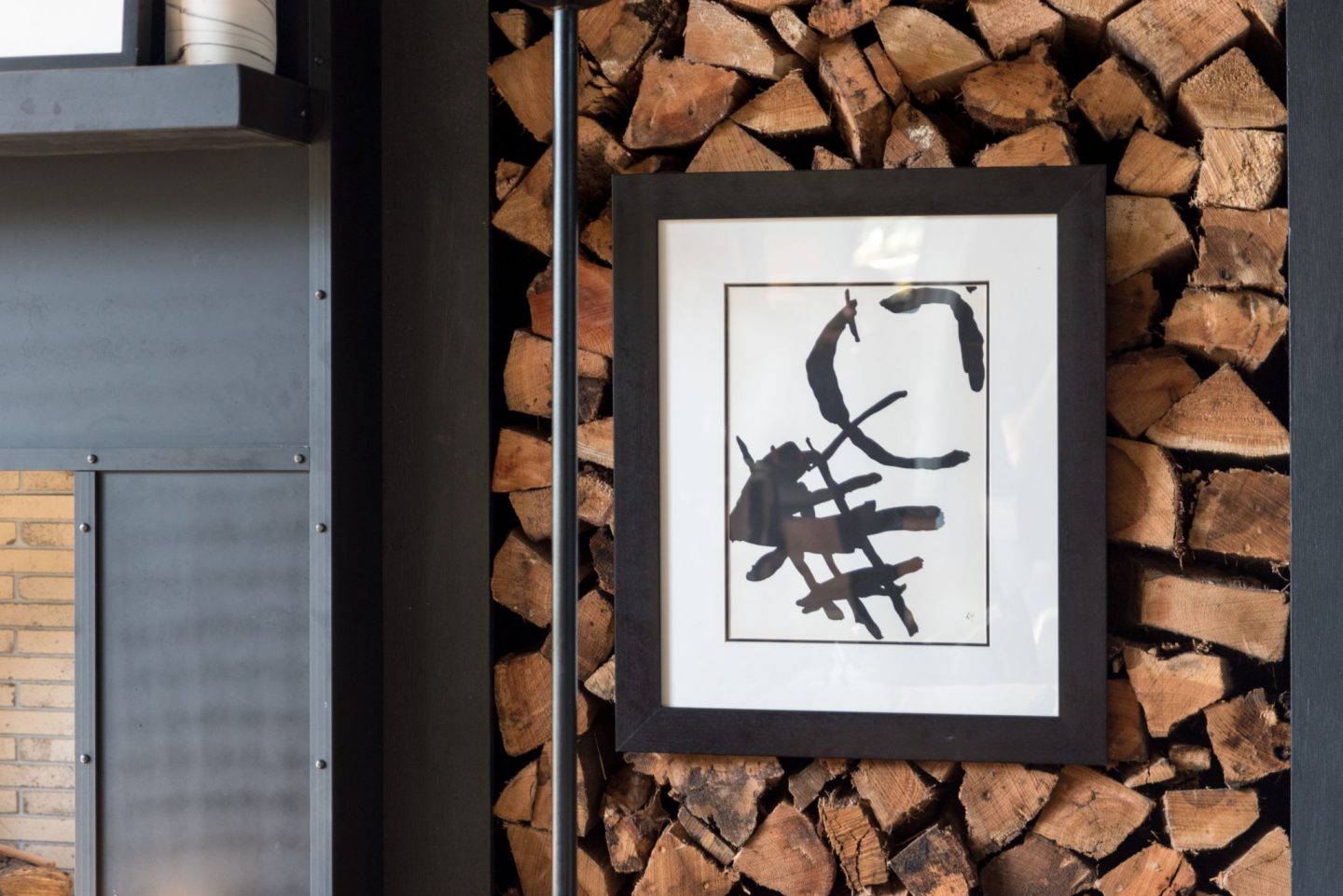 Reason No. 8
A liberal dose of marble glam, m'am…compliments of designer Chelsea Skye Mills.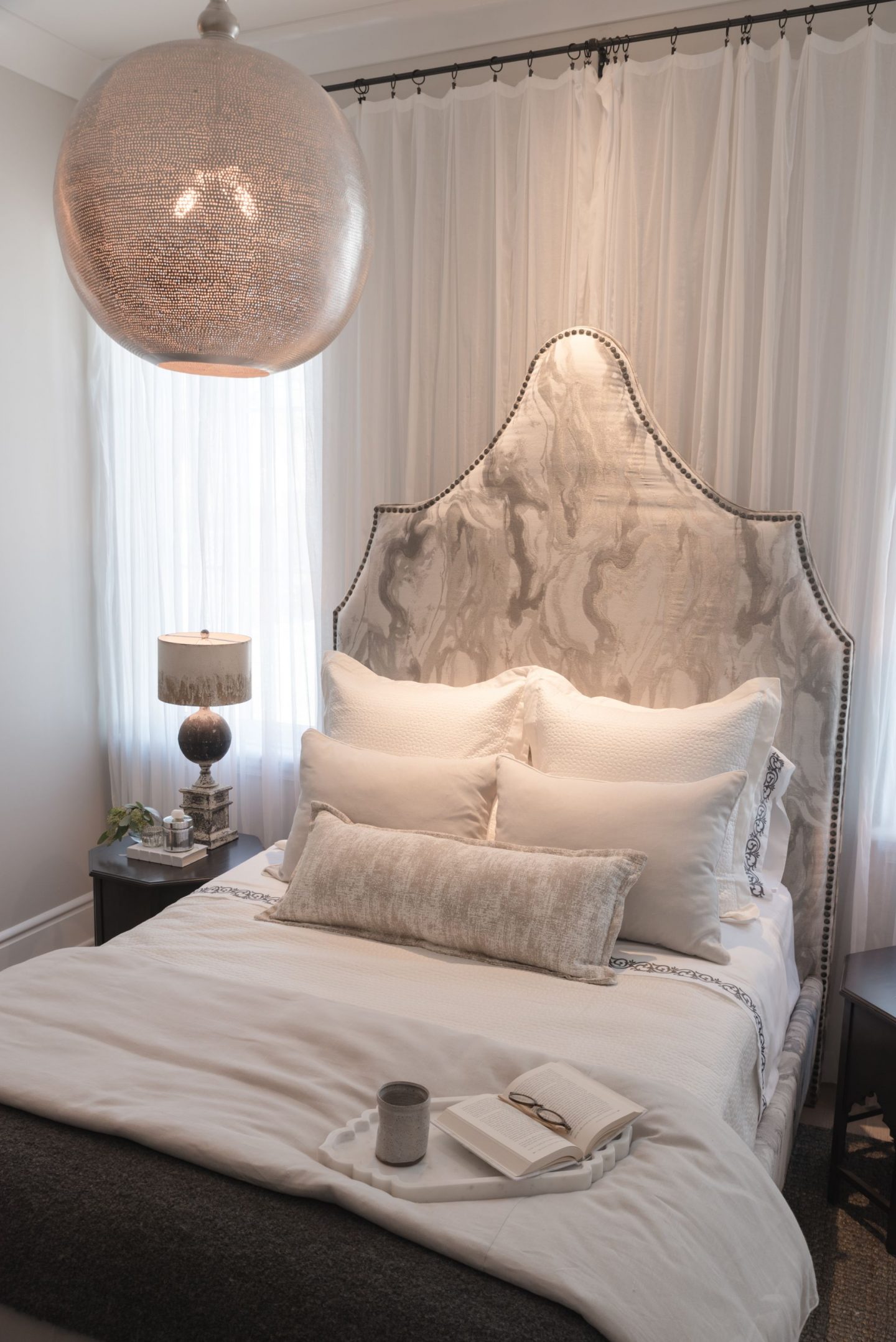 Reason No. 9
Kimberly Kelly's chic-with-a-smile library.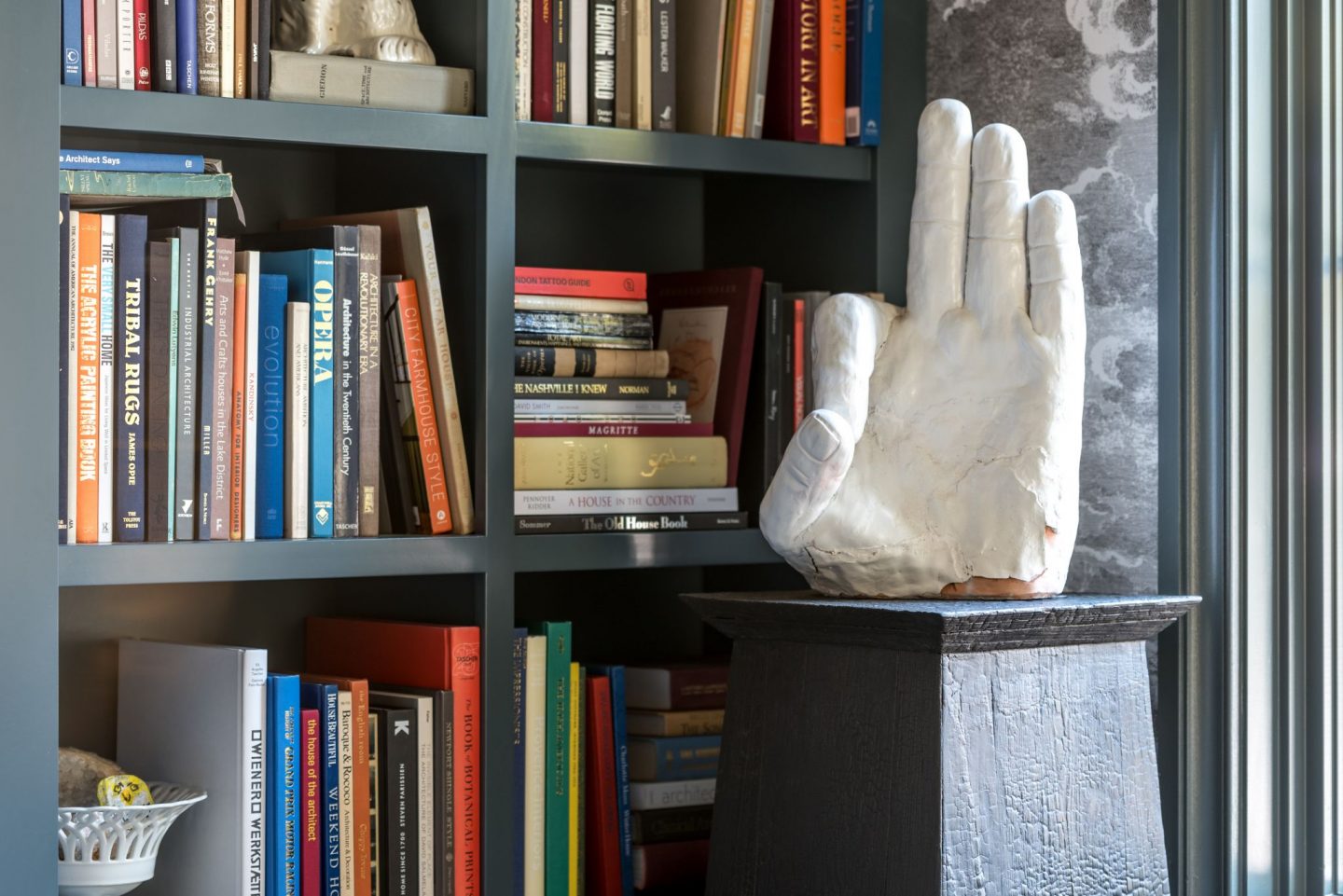 Reason No. 10
One very charming "friends entry" authored by Minnette Jackson which both sets a tone and whispers an intimate story.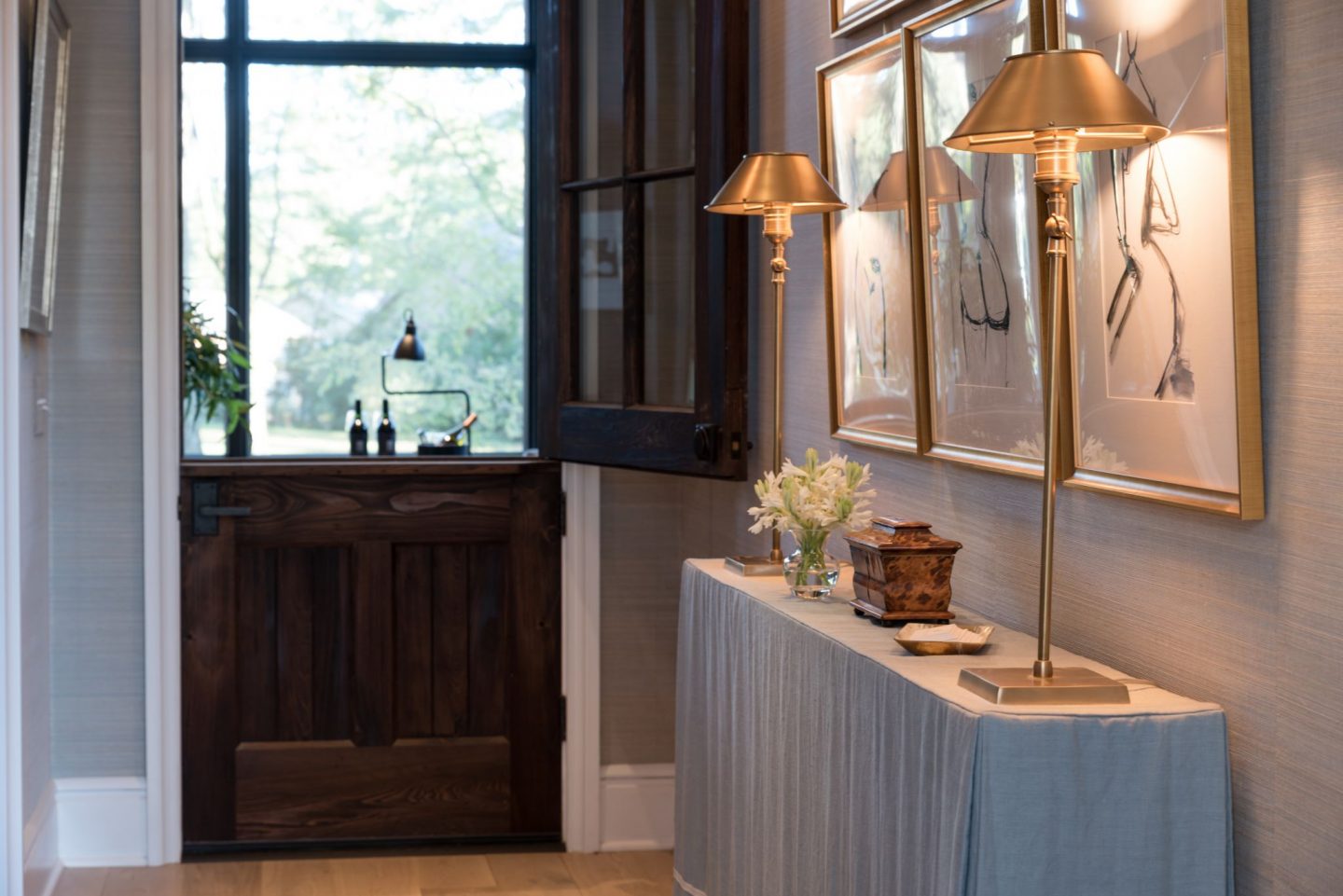 Have a favorite moment from the Show House?
Peace to you right where you are.
-michele
This post contains affiliate links which I hope you will use since they won't cost you a penny extra yet may earn this blog a small commission.
Support Hello Lovely by shopping Amazon RIGHT HERE for anything (not just products mentioned here) to keep the inspiration flowing!
I'm a participant in the Amazon Services LLC Associates Program, an affiliate advertising program designed to provide a means for me to earn fees by linking to Amazon.com and affiliated sites.
Click HERE to find cost conscious furniture and decor for your home too!