There's just no one quite like THE SHERRY…Atlanta-based interior designer, Sherry Hart, who designs, quips, and blogs with enough passion for two lifetimes. Her blog Design Indulgence hardly needs an introduction since I'm sure it's been a daily read of yours for years. And not just for the pretty pictures!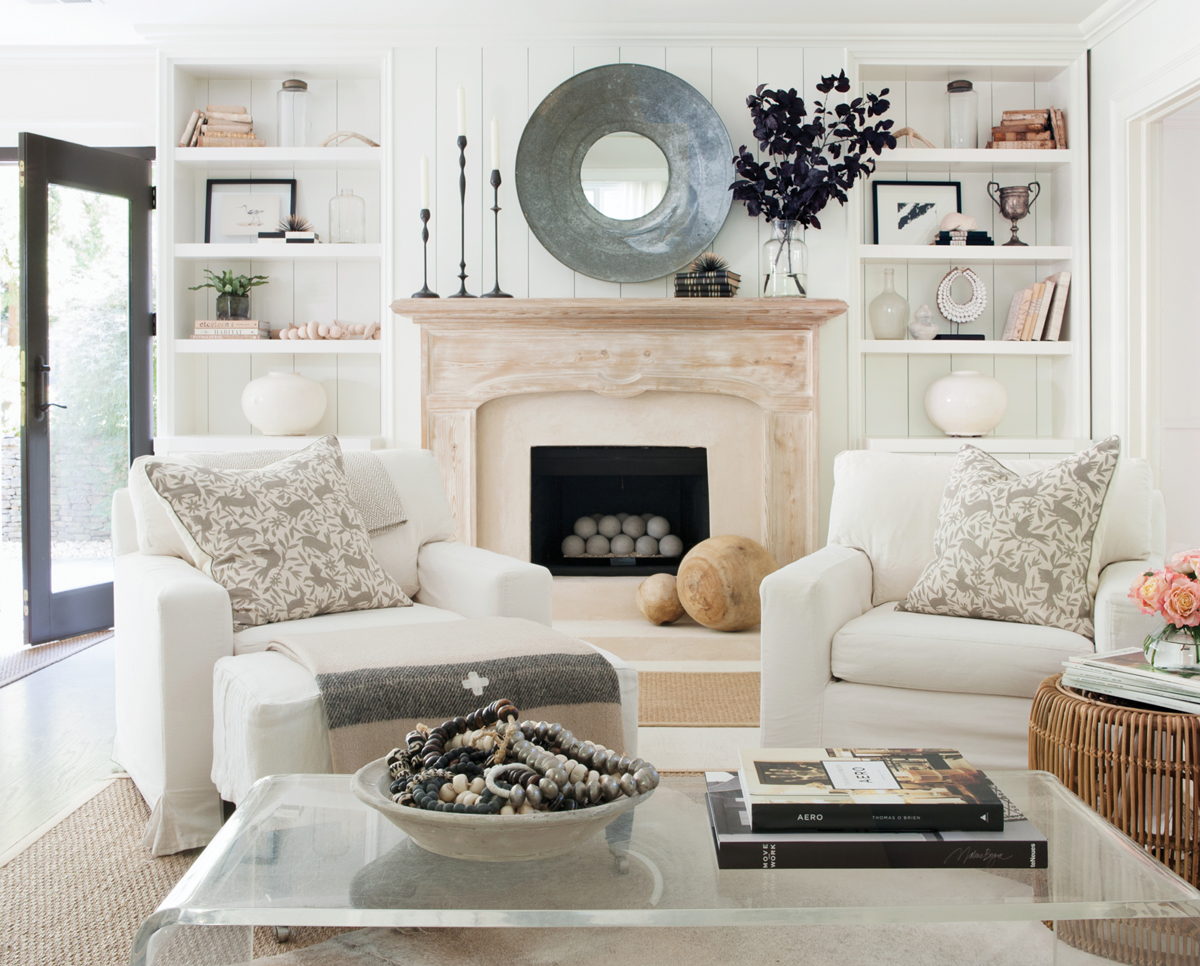 Sherry is a brilliantly engaging writer, and it's her stream of consciousness, comedic style that sucks me in every. single. post. Oh, and she's also a celebrated designer with projects (including her own home) published in all the fine places. We love her. We admire her zest, gumption, cheekbones, and huge heart. And because I caught our friend Sherry in a moment of weakness (are neurotic fairies in pointe shoes her kryptonite?) we have her ALL TO OURSELVES as an honored guest today!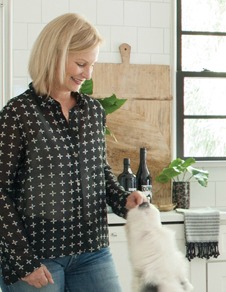 So here I am in the middle of tutu's and ballet shoes:) When Michele asked me to discuss fall decorating [about a month ago] I was thinking "sure….it should be cool by then"….slam dunk!
But hey! Here we are in late September [in Atlanta] and it's damn 90 degrees. I am dying to wear my new leather moto jacket and boots but that scenario is not happening anytime soon!
I decided to troll Pinterest for some fall inspiration since my new favorite obsession is dark green walls.
Although I am sticking with white over here at my crib I'm like a dealer pushing dark paint like it was my job or something:)
But whatever…..let's take a look!
Could you die? I love how this green has a little blue in it. I kind of think this room would be nothing without the rug and that floral art….
I also discovered some fall floral arrangements that would work so nicely in these rooms!
This one is truly a dark army green….and that modern art does it's job to make this space appealing to me.
I could see this arrangement placed somewhere.
Another blue/green space where the rug is the star!
This image really spoke to me….the silver is like the jewelry in this room.
This arrangement with the cream of the hydrangea would work well in this space!
While the above room used silver….I am digging the gold accents in this space. Those floors though…..
More pretty moody floral arrangements.
Oh baby……I am all in with this color. In theory I would think that chair and rug would not do well together but I'm left scratching my head as it does.
I think this image started it all….
A couple of kitchens that are drool worthy….
If you are hankering to use these hues in a room….
And if you wonder what I might be wearing when fall finally rolls around….
I'll be creeping around in my uniform.
There you have it Hello Lovely Studio readers. Michele, have I converted you over to the dark side?
I know I have been on board with white walls for so long that I have probably lost my credibility for any other color.
Shamovingovertothedarkside
p.s. Come visit my guest post today at Design Indulgence!
I independently selected products in this post—if you buy from one of my links, I may earn a commission.
Peace to you right where you are.
-michele
Shop for items you already intended to buy on Amazon RIGHT HERE, and also find home decor here to keep decor inspiration flowing on Hello Lovely!
Hello Lovely is a participant in the Amazon Services LLC Associates Program, an affiliate advertising program designed to provide a means for sites to earn fees by linking to Amazon.com and affiliated sites.