We stayed busy this week despite feeling burned out
and VERY OLD…for the love of peanut butter M&Ms,
get your fix for a fixer upper while still in your 30s!
I began packing/moving our belongings once again, and
moving (TWICE!) at almost50 is not at all the same as moving at 35!
the before
Two huge projects this week:
(1) The main bath is done!
Not too many pretty or blogworthy shots,
but those will come in time when the decor is completed.
Just a few weeks back…
and now…

Kind of like a cloud at this point


Project #2
involves the wall between the dining room and kitchen.
Above is how it looked before.
We wanted to see what it would feel like
opened up so we knocked it down.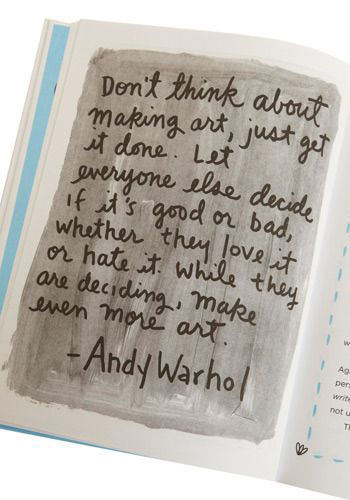 Now seems like a good time to clue you in on our process.
It might be a stretch to say we are creating art
with this cottage makeover, but Warhol's advice
here is applicable and comforting…
This is how that wall looks now.
See, after we demolished the drywall,
we discovered a main support
and had to abandon plans to lose it entirely.
It was a disappointing surprise.
But we decided widening the opening as much as we could
and adding interest with the vintage French doors we found
was a fine option we wouldn't have otherwise considered.
The kitchen was looking like the above…
But the demo finally began in week 6!
Sayonara, old breakfast bar!
Here are a few more snaps of our progress:
Also wanted to share a glimpse of our family:
our eldest has his own place, our youngest
will be living with us in the cottage as he finishes
up college, and the fur baby is 13.5 now!
I would love to incorporate this Whitman
quote somewhere in the new place as
it speaks to my present sensibilities.
Thanks for following our journey and cheering us on!

CRAZYCOOL midlifers with sledgehammers


Have you ever taken on a fixer upper?
Would you do it again?
We'd love to hear your wisdom!
Please come join me
in this DIY adventure by
clicking here for all my fixer upper update posts!
(And thanks for subscribing here so you don't miss an episode.)
Coming soon:
MORE KITCHEN DEMO
STAIRCASE FACELIFT
michele