How are you holding up in mid-December? After a rough week of health issues stemming from fluctuating winter temperatures and barometric pressure, I'm recovering. Thank goodness for healing, for your healing prayers! When I lose sleep and weight due to chronic illness, my skin frequently suffers too. Pampering it is so much more than vanity or silly attempts to preserve youth. With the season's change, the needs of my skin and closet change too. Find a few of my favorite products for sensitive/sun-damaged skin as well as yummy things to wear. Ideas for Soothing & Smoothing Over 50 Winter Skin joins quotes to pin, random smiles, and a few personal reflections at the end.
I independently selected products in this post—if you buy from one of my links, I may earn a commission.
Ideas & Finds for Winter Skin & Easy Makeup
Over 50 Winter Skin Care & More
Are you over 50?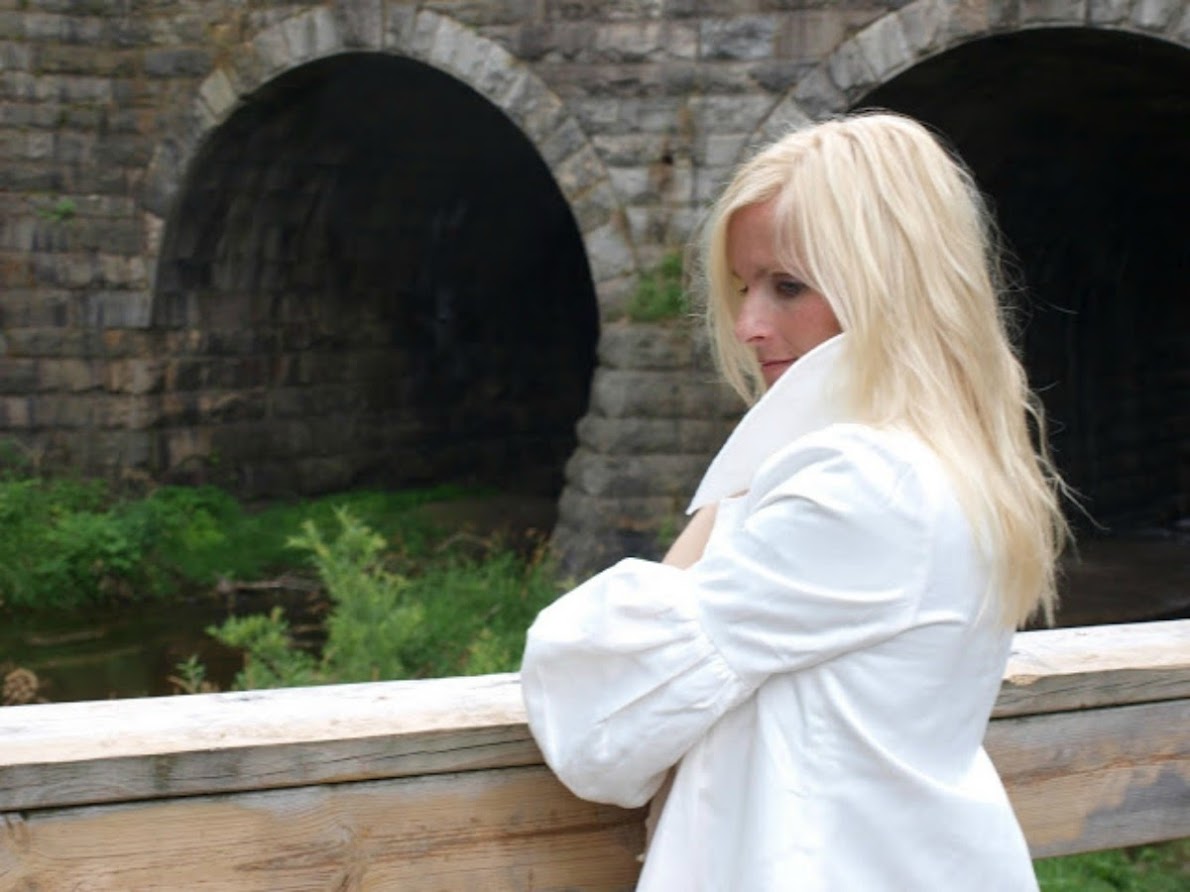 Thoughts on Aging Skin
We can all benefit from checking our emotional response to the word 'aging.'
After all, from the moment we are born, all of our organs (including our skin) begin aging. Ya know? Infants age. 16-year-olds are aging too.
Aging isn't a sudden sorrowful decline after age 35; it's a process our whole lives through.
In Search of an Uncomplicated Skincare Routine
My aging skin needs all the help it can get, and I don't know if retinol is on your radar, but there are tons of choices. For years, I have stuck with Skinceuticals 1.0 Retinol (a STRONG formula with 1.0…so go easy, child!) because it is powerful and does every dang thing it says it will. How many products these days deliver like that?
As for cleansing and moisture, have you seen those Vogue youTubes with a celebrity showing you the 75 products and steps in her nightly routine?
Oy.
If fewer steps appeal, you might prefer mine:
Even though there is a $100 savings when you buy the whole routine, I wasn't sure about investing in the whole enchilada when Jenni Kayne first launched Oak Essentials. So I ordered the mask and was knocked out!
But by that time, the routine was sold out for months. I'm not surprised at all because after using the products, there's just nothing like them. I highly recommend at least ordering the min skin care routine or my own holy grail: Oak Essentials Ritual Oil.
Why I Also Love These Finds for Healthy Over 50 Skin & Makeup
I discovered Ogee a couple of years back, and they remain on my vanity this very moment. Ogee's Liquid Gold cleansing oil? Omg, so luxurious, and I can't imagine anyone not falling for it. If you're looking for a serum for sensitive, aging skin? This one works well when combined with Ogee's Jojoba Glow oil.
When my sensitive skin is inflamed with rosacea, I reach for this organic rosehip seed oil above to calm it.
What makes Ogee different? Clean, good-for-my-skin ingredients and how they nourish my sensitive skin. If you love a sheer, nourishing lipstick, you must try the tinted lip oil above! In the winter, it's a great one to even wear to bed.
Back in the 80s, I remember applying three colors to my lids, but I have little time and patience for that. Glossier's Lidstar is the perfect glowy eye color product when you want a quick, one and done, stays gorgeous all day look. It dries down quickly, stays there, and comes off at night with the cleansing balm by Good Molecules which is not your everyday makeup remover. It's kind of legendary if you ask me.
The last product on that essentials list above? Laura Geller's baked bronzer never looks orangey or fake. Mineral makeup is still so underrated…all these tiny lovely particles to blur imperfect skin like mine. Kind of like a built-in filter for aging, sun-damaged faces.
Fashion Finds
When I'm Not in the Mood to Showcase the Gobbly Gobbly of My Aging Neck
Oh, LE GOBBLE factor!
While I'm not embarrassed about my age or how much I look it, the right pieces help direct attention to strengths, and J. Crew's tissue turtlenecks do that for me. "Tissue" means they feel like the softest t-shirt and can be layered easily. I have a stack of 'em, striped ones are my favs, and I'm wearing one this very moment.
If you want to subtract at least 10 years from your age, layer this over a fun tissue turtleneck, wear a ponytail and bronzer, and get yer Katherine Hepburn low-key ON like Donkey Kong…
But wait, Michele. We hear you that you like your loosey goose neck skin covered and a classic Katherine Hepburn pony, but what about flattering eyeglasses?
Favorite Black Trousers & Leggings
These are my favorite because of the fit and quality, and if you're looking for non-trendy black pants that will still look good two years from now? Boom.
When you are after organic cotton and fair trade certified clothing:
Should you be serious about smoothing and extra support…
In case you're curious about superior stretch Lycra power and a high but not too high waist (I am…so these are in my closet…)
Socks I Wear Every Single Day in Winter
Welly boot socks are my best friends in winter, and I wear them over bare feet around the house. If I have to step outside (it's pouring out there as I type this), I step into Ilse Jacobsen lace up rain boots (I prefer the shorter styles to the tall).
Coach Crossbodies
I finally replaced my crossbody bag since I completely wore out the leather trim on my prior Coach flight back. But I'm very attached to Coach and the style and have not grown a bit sick of it.
Day and Night Pajamawear
If you have been hangin' out on this blog for any length of time then you know I'm a pajamanista. This style is still my reigning favorite: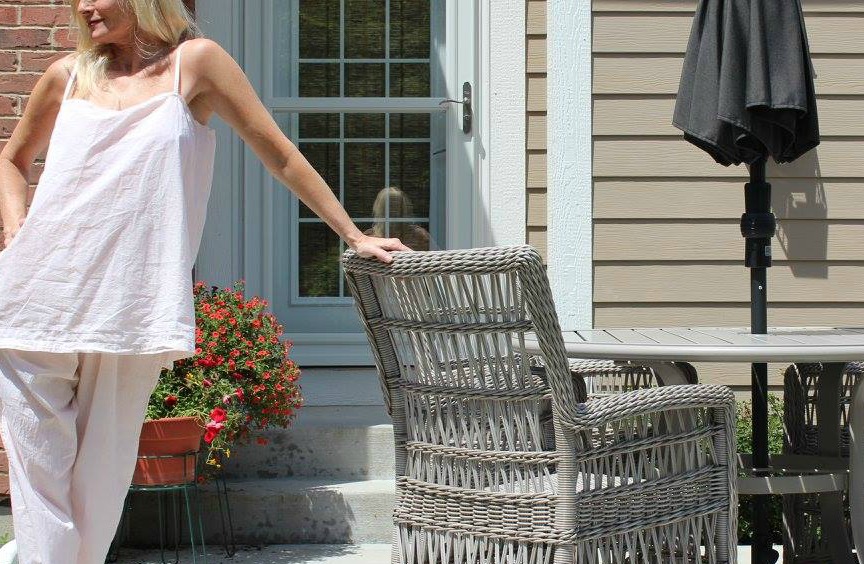 Shower as Spa Retreat
I discovered Tocca's Cleopatra body wash years ago at the Elysian Spa in Chicago. It was not only in the luxurious showers but was also used as hand soap at every sink. The grapefruit and cucumber combination is completely irresistible, and who knew handwashing could feel this luxurious?
Over 50 Daily Hair Favs
AVEDA's Cherry Almond Line
If you have used AVEDA since the '80s like me, then you may remember the yum of their cherry almond line which has been brought back! All the AVEDA shampoos smell incredible. but each is formulated for different hair types. I'm also gaga for the fragrance of the Shampure line which was recently reformulated to be more hydrating.
Cherry Almond products are so delicious, I'm craving something yummy and sweet!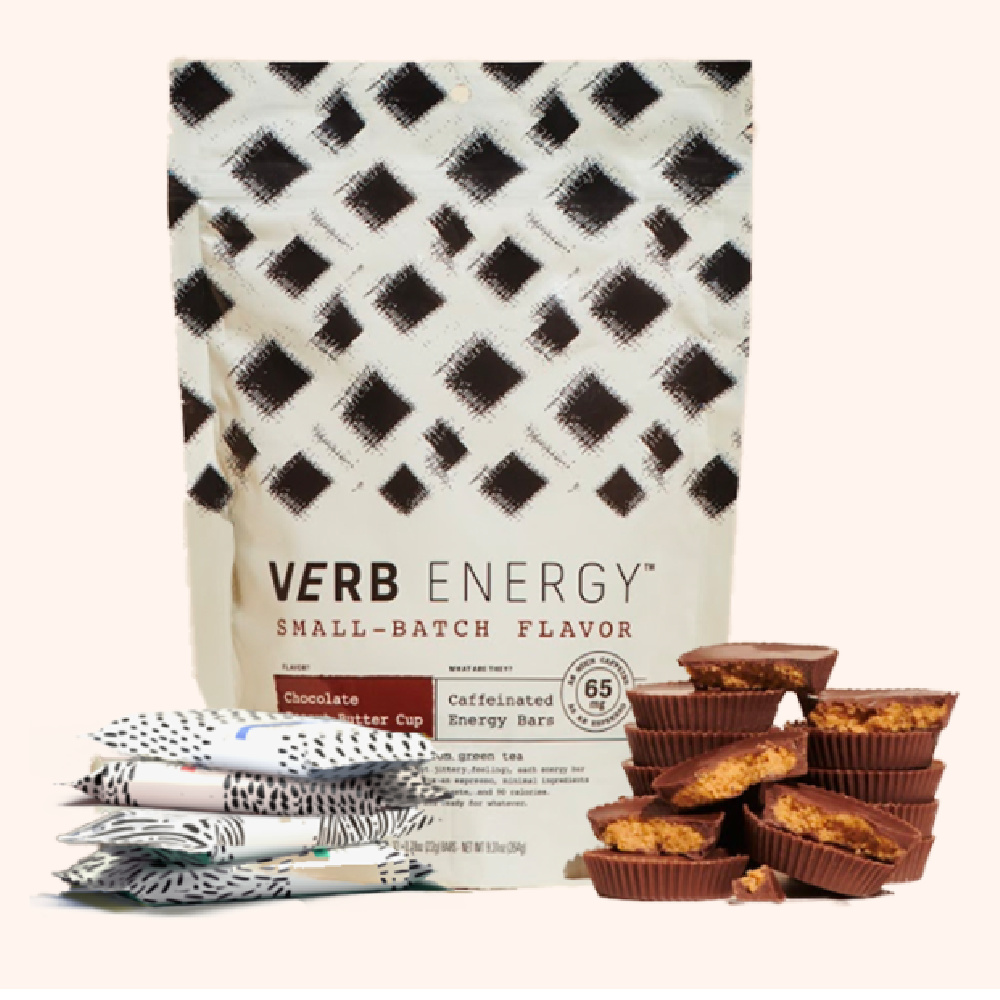 Over 50 hair and chemically processed hair can be fragile and require extra TLC. Here is a leave-in treatment for dry ends prone to split. Organic bergamot, mandarin, ylang ylang and more plant essences impart their pure loveliness.
Over 50 Daily Gentle Rhythms: Makeup
Finds I LOVE from Glossier
My brows are disappearing, and I'm still contemplating microblading (like a temporary tattoo that lasts about a year) like my sis. Until then, I'm using Boy Brow which is sort of like mascara for yer brows:
I remain enamored with this eye color (in "Slip") after seeing it on a favorite vlogger and reading reviews from fans over 50, and now I want to try the other colors:
My favorite lipstick is still the moisturizing nourishmint line HERE from AVEDA, and they finally came out with a gloss too. Have a favorite lip gloss?
Gamechanging Favorite Foundations, Blush & Mascara
This luxurious find from Chanel is on my Christmas list! While I love my lightweight everyday foundation, my favorite beauty vlogger has influenced me enough to try this one for special occasions:
Can't say enough good things about my tried and true daily foundation that is perfect for over 50 skin since it is both hydrating and luxurious yet water light.
You won't look airbrushed, and your skin will look like skin. However, you'll have evened out skin that looks as though it got plenty of beauty sleep and a facial.
Westman Atelier Clean Makeup
After years of wearing full coverage foundation, I'm now feelin great about light to medium coverage where freckles are visible. I find watching makeup artist Gucci Westman apply makeup très relaxant (you can keep your Netflix, sweet cheeks, but don't take away my makeup youtubes). Gucci approaches makeup like an artist who is less interested in transformation than revealing beauty.
If you're serious about investing in good-for-the-skin products that multitask, this one is concealer AND foundation:
Cream blushes work so well for over 50 skin, and these below can double as lip color:
I continue to love and wear this cheek and lip color (in shade Werk) from MILK, and it's very sheer and looks equally good on my eyelids which surprises me. I think pinks are tricky to wear on the eyes, but this makes mine look healthier.
If you love the clean makeup line Ilia, you may also be interested in this kit at a great price.
This Pro SHOWS Us Exactly How We Apply Makeup the Wrong Way
So helpful, and I learned so much about how to correct my color application!
Another helpful makeup tip gleaned; I have been using too dark of a shade on my light brows…didn't even know a shade like grey (which I need for its light ashy-ness) existed.
Health Update
As I mentioned, it has been a rough week, but I am feeling somewhat better today. I will see my family doc, have an MRI, and meet with my breast surgeon in two weeks. Hopefully, the mass in my breast is indeed fat tissue or breast tissue, and if surgery is required, it will be minor. My ongoing GI issues are problematic (bacterial overgrowth in small intestine as well as ongoing trouble digesting fats) on a daily basis so I'll be discussing this at my appointment in case my doctor has ideas.
Thanks so much for keeping me in your prayers. It means so much that there are warriors out there willing to intercede.
I am happy to report that although I do have Raynaud's symptoms, there have not been any excruciating dystonic episodes yet this winter.
Also, I am grateful that even though I have lots of discomfort regularly after eating, there have not been pancreatic attacks for a long stretch of time!
Hostess Without the Mostess
I will be hosting Christmas Eve as I do every year. Will the house be perfectly decorated? Am I going to lose sleep executing an impressive menu?
Am I confident I will not be limping around? Nope. And yet I know the evening will be sacred and special.
I love my family so much, and I will gather my flock in the kitchen for yummy laughter, memories, and dancing.
They will all take me just as I am, and I will try to show them in word and deed how they were created perfectly to be loved.
I wrote this about glimpsing the true meaning of the season which transcends any new uncertainty surfacing on the news, any fresh anxieties.
If you have been affected by the extreme weather, I'm thinking of you. I pray you are staying safe from harm. If the holiday season does not feel like the most wonderful time of the year, I pray a gentle peace will somehow break through your circumstances. That grace would find you. And that your heart might soften and remain open to the flow always flowing.
Peace to you right where you are.
-michele
Shop for items you already intended to buy on Amazon RIGHT HERE, and also find home decor here to keep decor inspiration flowing on Hello Lovely!
Hello Lovely is a participant in the Amazon Services LLC Associates Program, an affiliate advertising program designed to provide a means for sites to earn fees by linking to Amazon.com and affiliated sites.