I DARE YOU TO NOT BE INSPIRED AND ITCHING TO CREATE! Really! This is one of those posts to spark creativity. It is always a hoot to learn about innovative artists and makers on Etsy whose creations can decorate our homes or become unique gifts. Each year, the Etsy Design Awards point us to extraordinary work from creatives across the globe. Best Etsy Designs in 2022: Discover Handmade Unique Décor & Art spotlights big winners as well as a few favorite items from past finalists. Maybe you'll spot the perfect gift, but at the very least, GET READY TO GET THOSE CRAFTY HANDS BUSY, MAMA!
I independently selected products in this post—if you buy from one of my links, I may earn a commission.
Best Etsy Designs in 2022: Handmade Unique Décor & Art
Because who doesn't find themselves grinning at the sight of knitted charctuerie!!!
Hahahaha! Soft little knit sausage links with personality are giving my mood a boost just now!
Since holiday gift shopping is mere months away (don't smack me, kittycats), we can also pin these ideas for thoughtful gifts! Let's start with the GRANDPRIZE Winner of the 2022 Etsy Design Awards:
We Are Lunarium (Tim Stevenson)
These beautiful pieces feel Mid-century modern but also art deco, yes?
Who won the PEOPLE'S PICK Etsy award? SURREY WOODSMITHS (Jonathan Hitchcock) of the United Kingdom. I adore their handmade oak candle holder that cradles a votive candle in the most artful way!
You know you've landed on an incredible and unique design when the candleholder looks just as beautiful with or without the candle!
Winner of the Home Decor & Lighting Category: PEDRO MEALHA! His cactus cuckoo clock brought me a smile:
Etsy's KITCHEN & DINING award went to SIND STUDIO, and their gorgeous blue marble-like glazed Blue and White Ceramic Footed Bowl should probably have its own Instagram account:
I'm partial to this swell welly receptacle!
Winner for the KIDS category did not surprise me one bit – I have been a fan forever of COLETTE BREAM!
I'm always excited to discover the PETS WINNER for the Etsy Awards, and this year LIVE IN IDEALS takes the prize!
What cat wouldn't adore moving into this condo!?!
Pin this to save this post for future reference:
A few more favorites from past finalists of the design awards…
Handmade Furniture on Etsy
If you have ever experienced the luxe beauty of handmade furniture, then you will understand these pieces are as much art as they are seating.
Nature Honoring Beauty to Wear or Display
Handmade, Original & Earth-Friendly
Wouldn't these lovely handmade creations look amazing in a sweet nursery with this mural (amazing as well as a shockingly friendly price!)?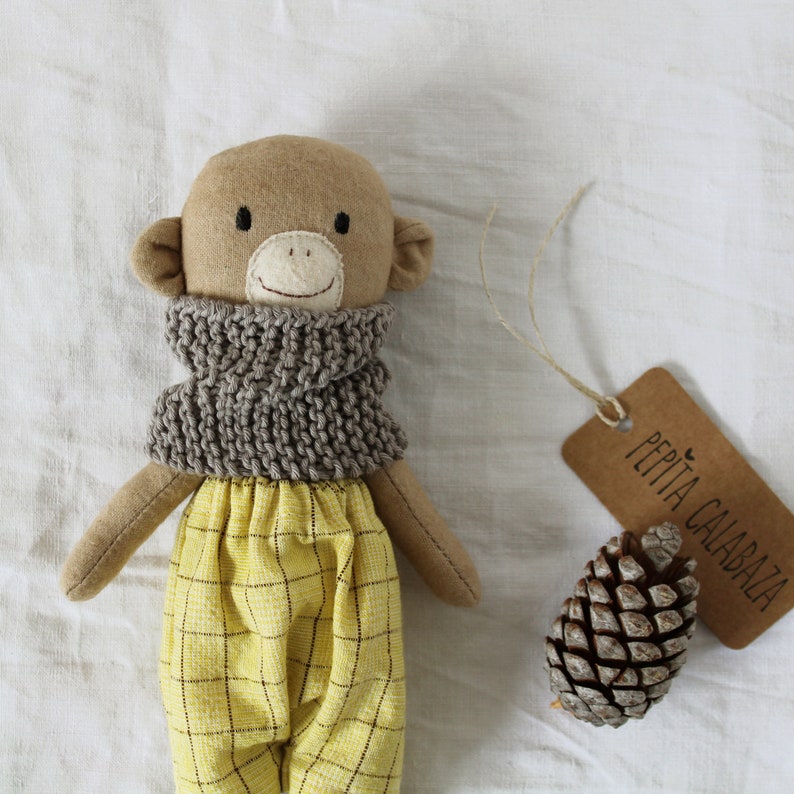 Awakened joyful monkeys sewn with love and a smiley face mouth…oh, goodness…you DO know lovely, Pepita Calabaza!!!!
DIY in the Same Spirit
In case you're in the mood to craft a rag doll, be inspired first by this:
and then find the tutorial RIGHT HERE
Hand-dyed Fabric Creations
UK finalist TWOMEshop on Etsy creates beautiful, cross-back, linen Japanese aprons by first hand-dying the fabric in Hampshire England.
This finalist also offers her hand-dyed fabrics to photographers and stylists, longing for naturally made textiles to elevate their vignettes and flatlays.
Inspiring Styling With TWOMEshop Creations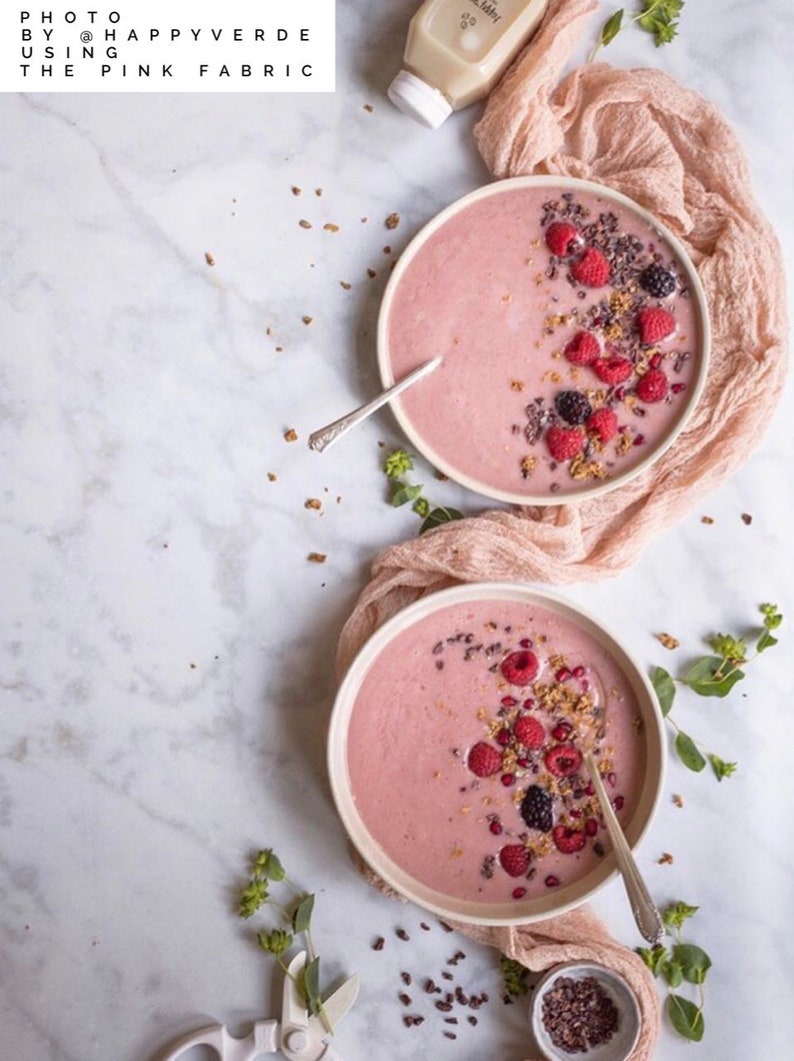 In Case You Want to Make a DIY Japanese Pinafore Apron
2019 Etsy Design Awards Finalist
Etsy Design Awards finalist AnimalAristocrats creates handmade digital Renaissance pet portraits to royally thrill their pet loving following even as they preserve precious memories.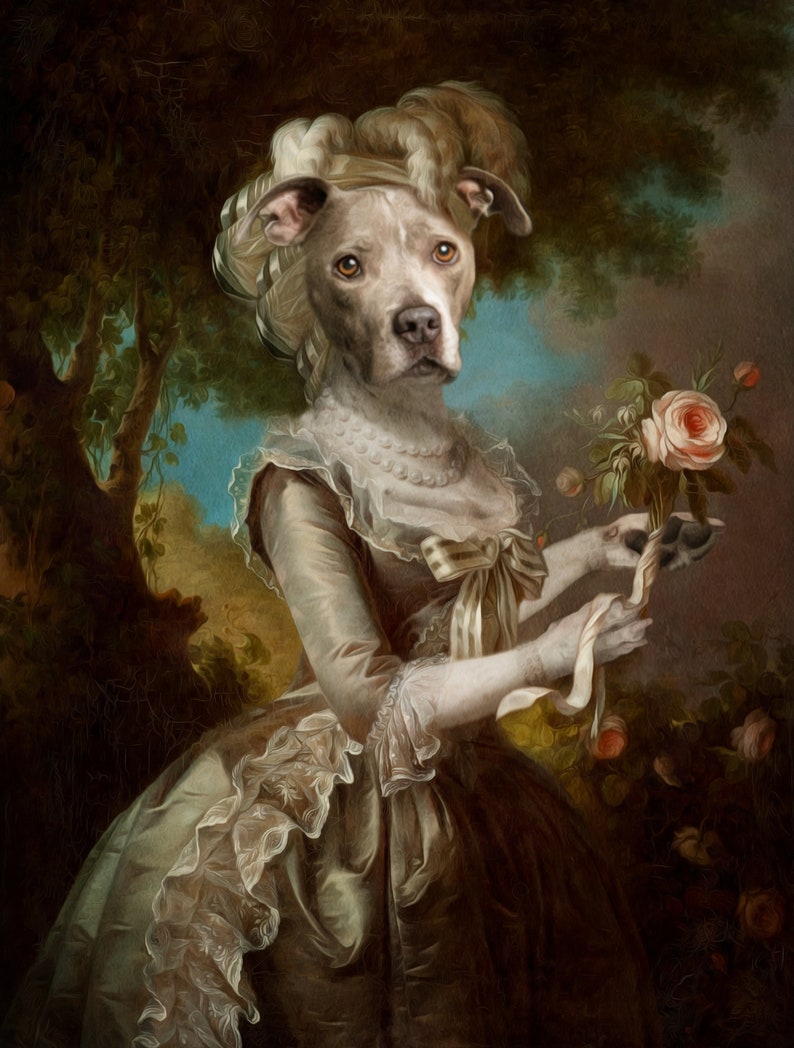 How does the process of commissioning a portrait of your pet work? Before going to work in photoshop, Animal Aristocrats asks you to send high resolution photos of your pet to decide on the best shot for the final portrait.
You'll also work together in determining your pet's specific quirks and personality details to capture an authentic furry fantasy to honor their belovedness!
Beautiful Pet Portrait Commissions
How handsome!
Art Idea: Encaustic Mixed Media DIY
If you have never worked with wax, then you are in for a treat!
Personalized Messages Inside
Unique, personalized, and also a treasured keepsake, these handmade clutches printed with a message inside FROM YOU make a heartwarming gift for a 50th birthday, an anniversary, a bride, or just because.
Etsy Award finalist Fontem creates these beauties from fine Italian leather.
Inventive Decor Creators Shine
How sweet and nostalgic are these wee clay handpainted houses from finalist Maisie Parks Designs?
Imagine a collection from Maisie Parkes Design on a window sill or in a child's room.
In Case You Want to Make DIY Christmas Ornaments
Etsy Design Star Kroft Studio
It's easy to see how the trapeze-like ceiling mounted hanging clothes rack by Kroft Studio caught the judges' attention.
What a breezy and also minimal alternative storage solution. You can also make a more industrial yet still minimal hanging rack here:
Find more lovely Etsy sources for beautiful finds to wear in this fashion over 50 story.
Handmade Ebony Pottery
Inspired by nature, rustic black pottery pieces from makers such as Wurzel Welt Raum bring an organic edginess to modern tablescapes (just in case you crave a taste of cozy autumn wonder around the corner!).
I love the Crafts Manhattan concrete side table with its rugged statement yet feminine curves (I bet it easily wooed judges as well!).
In case you've ever wanted to try a concrete DIY, you may love Jenna Sue's recent tutorial for a lamp HERE and also…
ONE OF MY FAVORITE PAST FINALISTS!
Isn't this precious?
How amazing is this lovely cat flower tree!?!
Charming & French
Handmade pouches for your makeup, meds, and mini bits, anyone?
These pretty pouch cuties from former finalist, Madame Gustave Couture caught my eye!
Apparently, even beginners can learn to sew a lined zipper pouch!
Modern Chic Handmade Accessories
Past awards finalist illo Leather creates well-made stylish bags, clutches, and accessories that may be customized in a color to your liking.
So sophisticated, simple, and chic.
Handcrafted Leather Ballet Flats
Handmade leather ballet flats from The White Ribbon may be designed for brides to be, but blogging fairies and followers can be smitten by The White Ribbon too!
Ya know?
Oh, what dreams may come on a wedding day in these!
Did I mention metallic?
In the spirit of handmade and homemade, have you ever wanted to learn to make macarons? I have made them a handful of times, and while they aren't easy, they are scrumptious, and you will be able to brag about your accomplishment for the rest of your life!
Finalist Foe and Dear
There's also romance blooming in lovely handmade creations to wear and give from awards finalist Foe and Dear…Hello, Lovely!
A Fabulous Finalist from 2019!
One glance at this herbarium lovely flower press from Studio Karamelo, and you'll recognize the beauty blossoming for the judges at Etsy.
I independently selected products in this post—if you buy from one of my links, I may earn a commission.
Peace to you right where you are.
-michele
Thanks for shopping RIGHT HERE to keep decor inspiration flowing on Hello Lovely!
Hello Lovely is a participant in the Amazon Services LLC Associates Program, an affiliate advertising program designed to provide a means for sites to earn fees by linking to Amazon.com and affiliated sites.