Still tearing our house apart and moving smaller pieces over to the new house in hopes of easing move day…it may be blizzarding that day! I'll have much more to write about moving woes and tips to maintain your sanity, but today I learned how comforting it is to see the pieces I love in their new nest. I have been deciding on paint colors and finishes in an empty forlorn house, not realizing my treasured decor more easily points the way! French Nordic Decorating Ideas, Hints & Principles is for admirers of French country, Swedish, Scandinavian, European country, and French farmhouse design who want to more deeply explore the tenets. If you love an airy, serene, white, vintage inspired, authentic, collected, rustic, imperfect, wabi sabi, weathered and barefoot elegant look, these ideas may help!
This post contains affiliate links which I hope you will use since they won't cost you a penny extra yet may earn this blog a small commission.
French Nordic Decorating Ideas & Principles to Guide You
Creating the Mood
How do you bring a French Nordic kitchen design to life with functional and beautiful elements?
I think we would all agree authenticity plays a primary role in achieving a pleasing look. However, authentic can be expensive and may require a second mortgage! Is there a way to get the look without it coming off as mediocre?
While the authenticity of French antiques and ancient European stoneware will enhance the look, you can also create authenticity with elements from: nature, handmade items, hand-painted finishes, and simple finds in the spirit of Nordic French.
To create an airy, natural, and ethereal Nordic French mood, consider these decorating ideas gleaned from years of studying and living with French Nordic country style.
PIN THIS POST for future reference!
Ideas to Get the Look at Home
More Purposeful Curation
It is easy to see how Americans vary from many European decorators in how they accessorize within their country homes.
More often than not, a European country approach begins with function and purpose. For example, will the accessory or decor prove useful?
Will the item for decoration be regularly pulled into service? Does it lend itself to storage?
Is the decor timeless? Is it made well or from nature? Will it improve with the passage of time?
Inexpensive Decor Finds to Give A Pale Look a Try
Pass on Mediocrity & Filler
It certainly seems as though a great number of American country kitchen decorators feel compelled to add interest by crowding shelves and surfaces with objects.
Surely such an approach makes sense when items such as pottery or decorative urns are used daily. However, if they are simply there for "interest," the look can fall flat.
Collections are wonderful, but sometimes a mass of knicknacks can beome a watered-down, mediocre look lacking quality and character.
Over-styled vignettes can easily begin to resemble a cluttered, dust-gathering antique mall booth rather than a place for the eye to pleasingly rest.
A Nordic French country approach is less concerned with creating eye candy as it is ushering in a peaceful overall mood. A serene design should feel nourishing to the soul.
The effect looks effortless and light rather than contrived or over-thought.
Nordic French Style Principles
Are there secrets to achieving a timeless, Nordic French inspired decor look?
First things first. If you get to Googling, I'll warn you right now you are bound to land on a few poorly written posts reducing a complex and multifaceted design style to a handful of steps and a paint color palette.
As a blogger, it is all too easy to see why such articles persist.
Attention spans are honestly not what they used to be. So many folks want shortcuts, quick and dirty ideas, and Cliff notes.
Additionally, the true design experts are creative types living out the simplicity of the lifestyle and rarely making tutorial videos or profit from teaching it.
Decor Ideas to Guide
1. BEGIN BY ADDRESSING THE BONES
Beautiful bones and architecture may be the steepest challenge depending upon your home's age and style (unless you happen to have billions in the bank, are building new, or are lucky enough to live in a farmhouse in Sweden).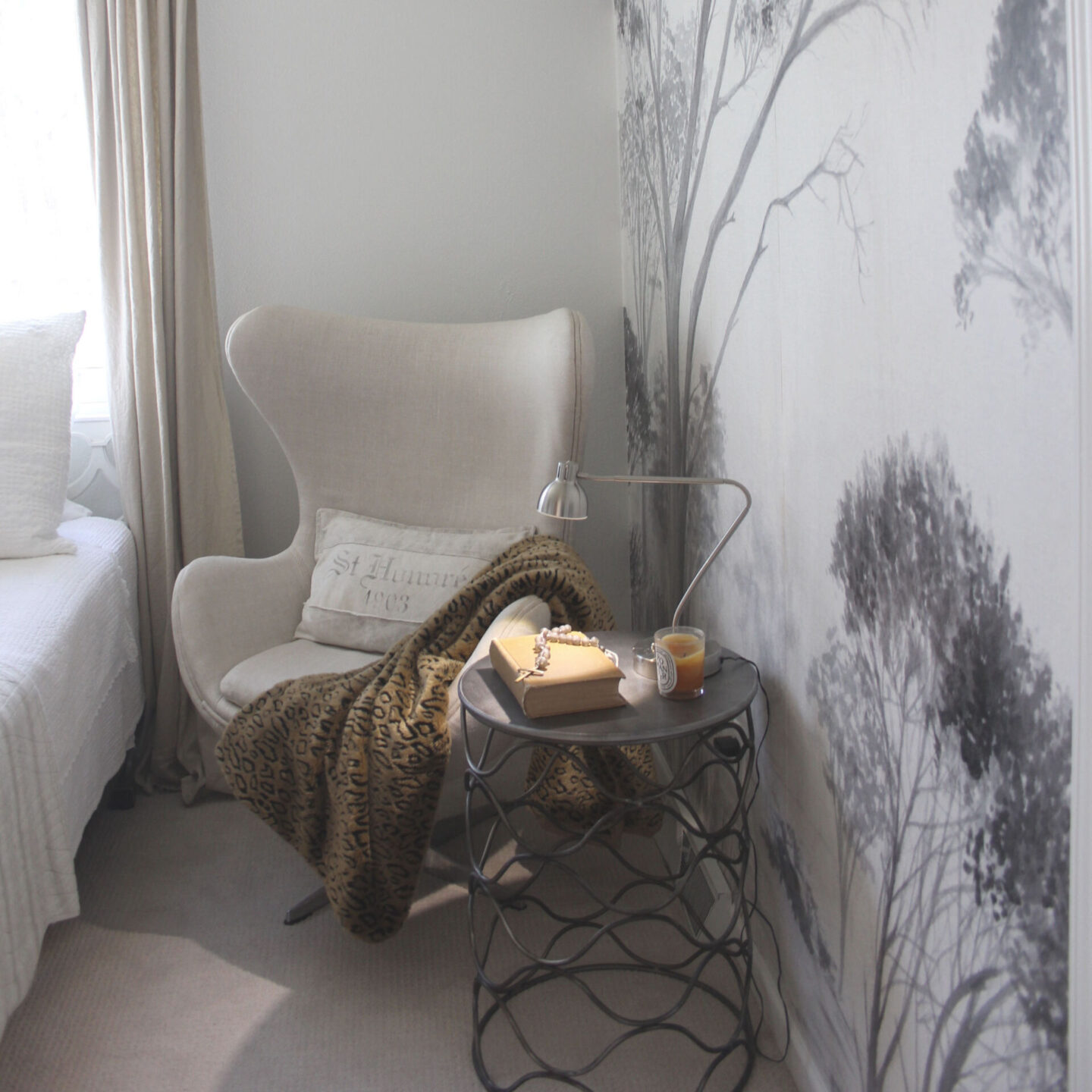 Are there existing architectural elements in your space upon which you may be able to build?
A few ideas include: shiplap, beadboard paneled walls and ceilings, upgraded wood doors and trim, plastered walls, built-in cabinetry or shelves, and salvaged architectural elements and flooring.
2. DON'T FILL YOUR SPACE EXCLUSIVELY WITH NEW; MIX IN EUROPEAN INSPIRED VINTAGE & ANTIQUES
Over time, you can collect pieces which possess qualities we have been discussing such as: age, authenticity, patina, purpose, function, and beauty.
Hunting for pieces takes time and is enjoyable! It isn't something you rush or accomplish in a weekend!
3. ADOPT A PEACEFUL PROCESS TO ARRIVE AT A PEACEFUL INTERIOR
Timeless style with a layered yet spare look takes time and often requires help from a designer or shop owner with a keen eye.
So much of modern American life involves hustling and being perpetually productive; if it's a peaceful, calm, Nordic French inspired look you're after, rushing there is not the answer.
Slightly Rustic Decor Finds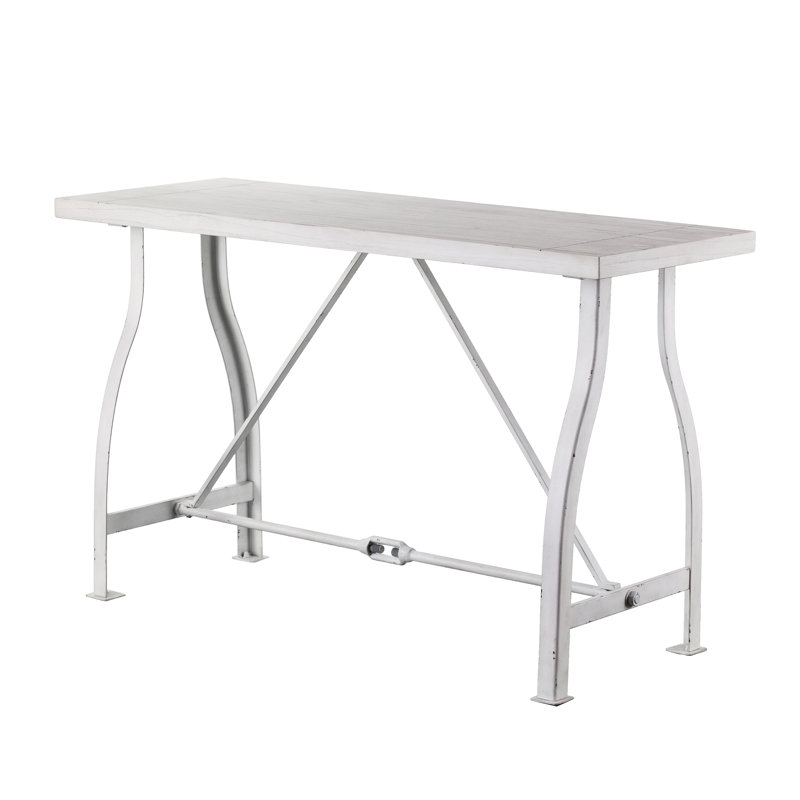 Delve Deeper to Discover
A French Nordic Country look is well established and has enduring appeal for good reason.
Its beauty and timelessness spring from its natural connection to the culture and character of France and Scandinavia.
No wonder it is not so easily emulated, "scored," or created outside of those regions. Most of us haven't the patience, ma cherie!

Nordic French decor and lifestyle reflects an effortless, unhurried, and nostalgic body of cultural ideals and sensibilities.
To understand the "why" of this approach, delve deeper into European culture and history to discern what it is that draws you to the aesthetic in the first place.
Timelessness Over Trends
Rather than redecorating every decade (or season if you glance at influencers on IG!) as Americans often do, traditionalists in the French or Nordic countryside favor a timeworn look.
If it's your desire to create a similar look at home, antiques and reclaimed authentic materials are your friend! High quality, rugged, longwearing pieces which increase in value over time can become heirlooms.
"Buy better and buy less" is in order when you're after rustic elegance, sophisticated simplicity, and timeless design that feels as though it has evolved over years. If a limited budget keeps you from shopping at Chateau Domingue, you can still train your eye by studying the pieces this firm imports.
The Masterful Mix
You cannot miss the refined yet livable quality of traditional European country or French Nordic designed homes where a masterful mix of old and new feel both soulful and interesting.
Vintage pottery shares space with a modern light fixture, a weathered old farm table, and high quality new linens. Slim steel windows contrast with snowy white painted chairs and cupboards.
It's not easy to score this mix when beginning with a new build where everything installed is sparkling new. But it is possible as you add cozy, aged, authentic, and natural elements to heighten the character and charm.
It should be quite clear by now that a white-on-white tonal scheme may deliver the calm you crave too!
Nordic French Design Essentials
Evolved Elegance
An evolved Nordic French Country look surely demands restraint and patience.
Let's face it. In most cases, patina takes time (although we are getting better at emulating it, yes?).
Collecting takes time. Inheriting treasures certainly takes time. Hunting down the just right pieces may be easier now thanks to the internet, but choosing the proper mix to create a cohesive, timeless design STILL takes time.
Thoughts on Refreshing
You can't easily "see" where you are going without doing some necessary subtraction first.
Rooms develop character over time as the owner progressively collects, upgrades, and thoughtfully edits. Sometimes, when I feel ready for a kitchen refresh, it helps to simply clear the decks. I can stand back, stare, and slowly bring back favored items, storing or donating what no longer serves.
Multipurpose & Flexible
Since most Nordic French and European country spaces are smallish and cozy, traditional and timeless country style leans more toward practicality. For example, without a spacious kitchen pantry, essentials must work as decor and must lend themselves to service in various spaces.
It's easy to see the beauty of investing in fewer yet higher quality pieces which will work hard no matter the room in which they live.
Organic Elements
The French love their gardens and bring fresh flowers inside to decorate the home, arranging blooms quite casually. Fresh is best, but these can be a placeholder when fresh is not available:
Similar to fresh herbs and ingredients elevating recipes, flowers have a way of elevating the "everyday." European lifestyle sensibilities never cease to inspire if you look closely at how they influence everyday living, enjoyment of meals, and appreciation for fine art.
Weathered Patina
French Nordic style celebrates: age and tradition, scratches, rust, and signs of wear! Shiny new, stained, or lacquered finishes frequently fall flat when paired with antiques and vintage pieces which have patina-ed beautifully. Even aged rugs work better in such settings.
Romantic Lighting
The sparkle of crystal from a chandelier can juxtapose beautifully with more rustic and rugged furniture.
French country chandeliers and sconces can add a layer of feminine romance to French Nordic decor. White fairy lights can even be effective when done right.
The finish of light fixtures tends to be weathered wood or aged metals so antiques always look more beautiful than new examples.
Pale & Lovely Palette
I love the pale palette often employed in Nordic French and European country homes. Bright whites, faded creams, putty greys, and quiet blues tell a story about: limited natural light, the countryside, understated beauty, and tranquility.
A Light Touch
What does it mean to style effortlessly or with a light hand? I have already discussed over-cluttering shelves with filler, but there is certainly more to it.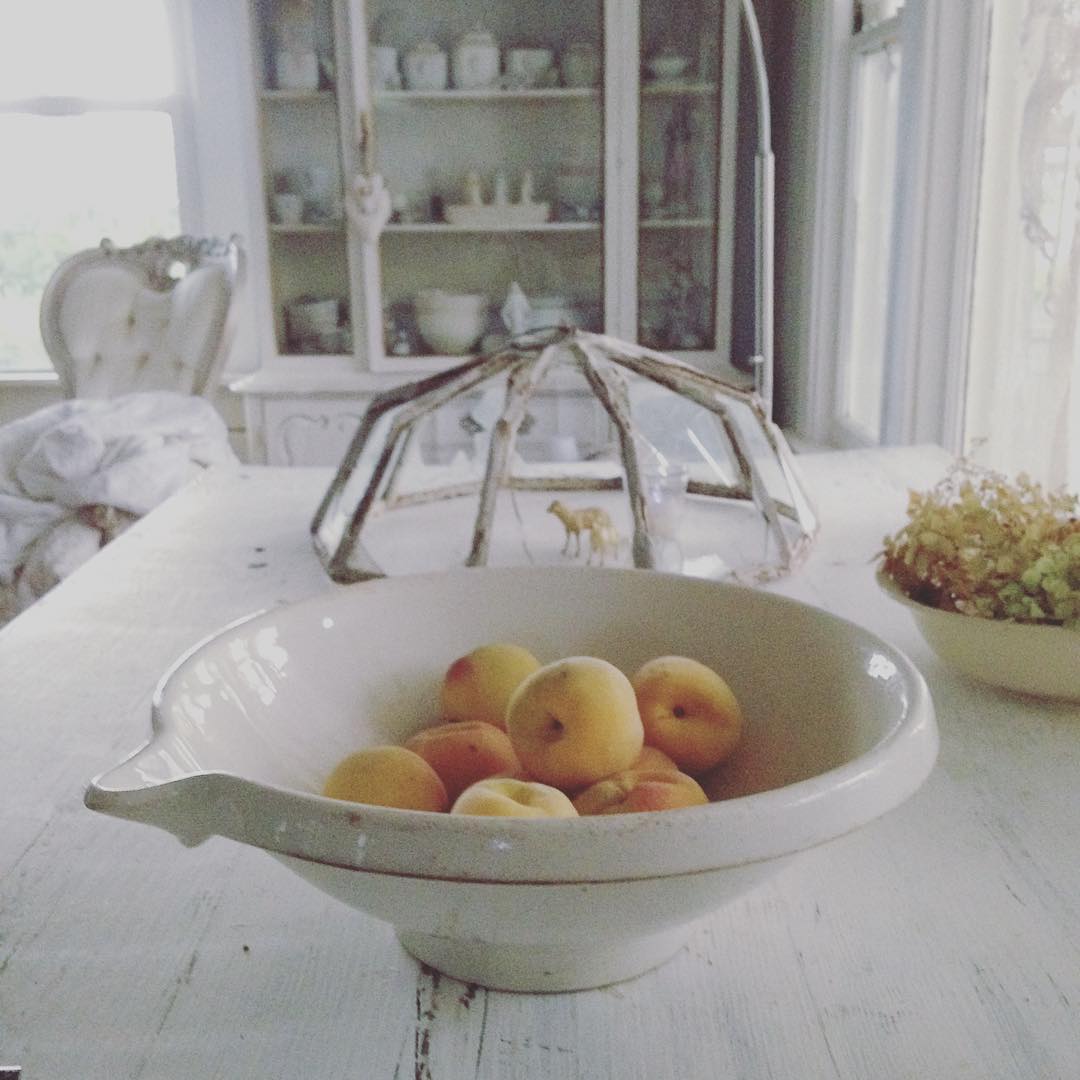 Nordic French Country style celebrates wrinkles in fabrics, flaws in objects of all varieties, and imperfections related to furniture and finishes. A country house lends itself to more casual living than a house in the city where more formal living occurs.
French Nordic Decor Elements
I adore how Tracie of My Petite Maison uses old food covers in her lovely kitchen!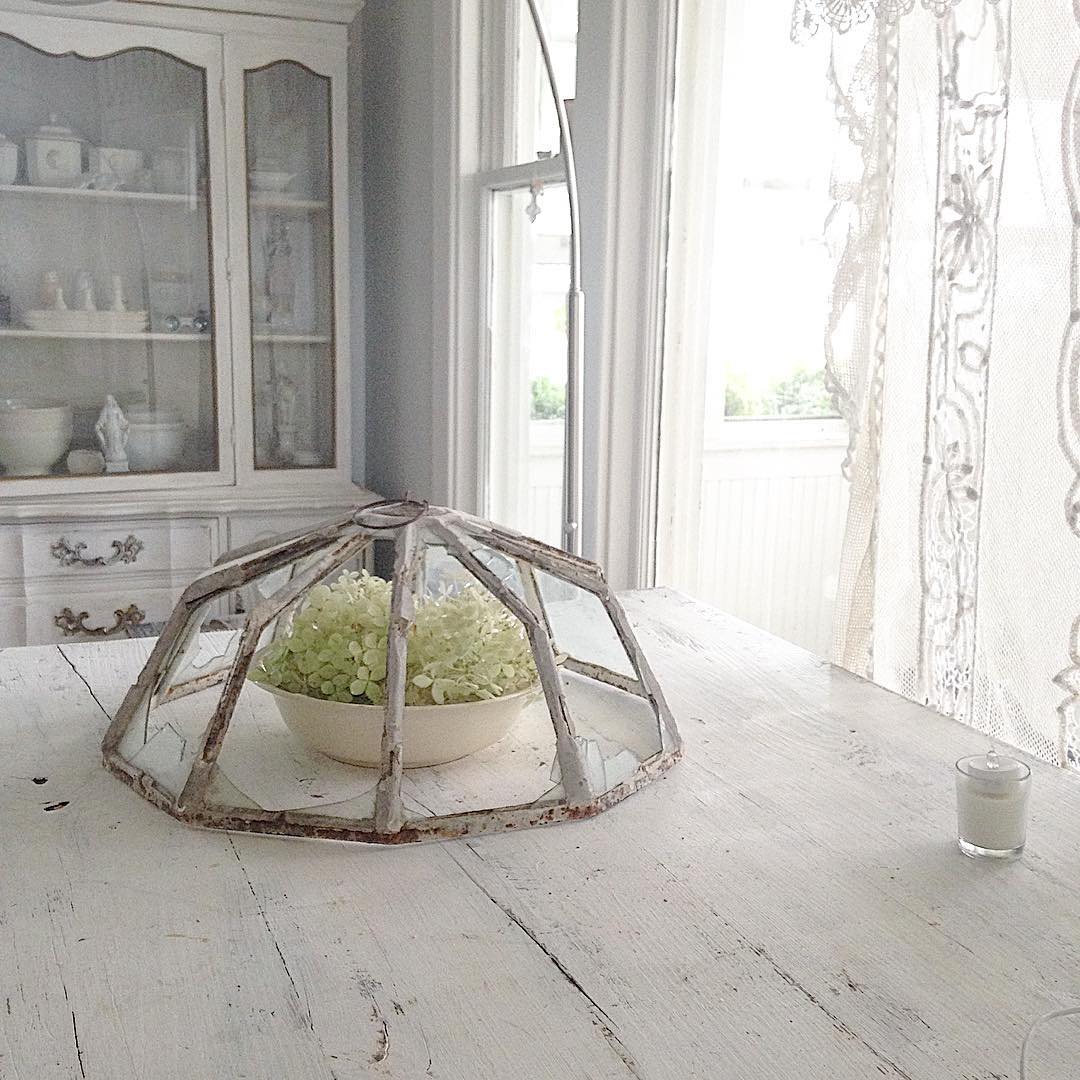 Simplicity, Clean Lines, and Purpose!
Serene White & Nordic French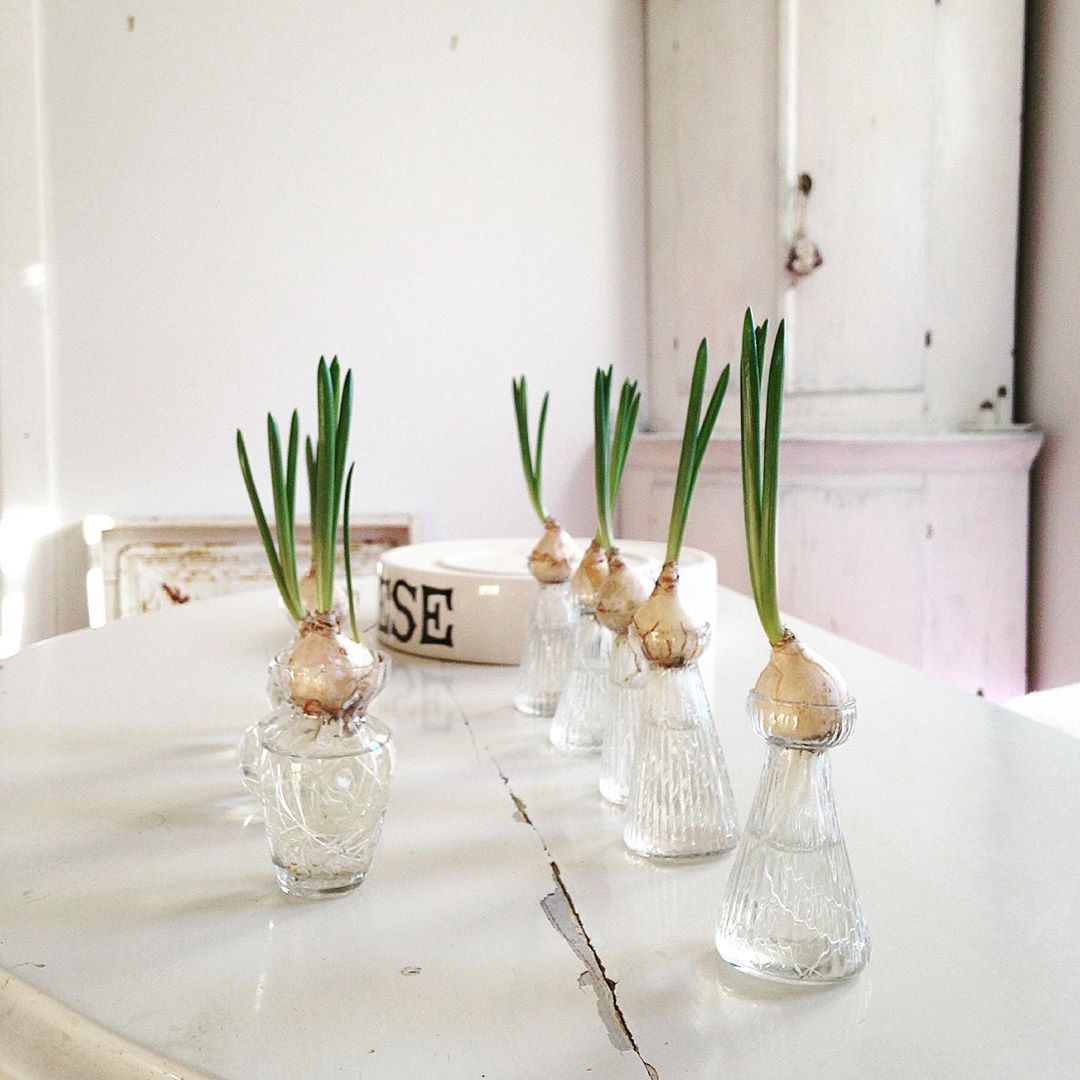 Functional Good Looks
Thanks for exploring this style of design so close to my heart. Visit THIS COLLECTION of Nordic French style posts to enjoy more Nordic French inspiration!
I independently selected products in this post—if you buy from one of my links, I may earn a commission.
Peace to you right where you are.
-michele
Shop for items you already intended to buy on Amazon RIGHT HERE, and also find home decor here to keep decor inspiration flowing on Hello Lovely!
Hello Lovely is a participant in the Amazon Services LLC Associates Program, an affiliate advertising program designed to provide a means for sites to earn fees by linking to Amazon.com and affiliated sites.