If you live with Belgian linen upholstery, clothing, bedding, towels, or linens, then you already know. Linen made in Europe is truly wondrous with slubby deliciousness, fine quality, and imperfect character. It's not just pretty. When you understand linen's distinctive qualities and production, it's easy to fall more deeply in love! Love Letter to Belgian Linen: Living With Natural Wabi Sabi Charm is part education and part inspiration for my favorite textile.
Psst. At the end of this post, you can snag Belgian Flax Libeco pillow covers that will give you two looks in one fell swoop (and free shipping!).
Love Letter to Belgian Linen: Living With Natural Wabi Sabi Charm!
Belgian linen yumminess lives in every room within our home and does so much more than provide texture and calm color. Belgian linen also keeps us comfortable, well groomed, and warm.
While I'm no expert on retting, scotching, hackling, and linen production, I am an eager student learning more about its charms as well as a cheerleader for living with linen's timeless beauty, strength, and natural quality.
What is difference between Belgian Flax and Belgian Linen?
Let's clarify the difference between Belgian Flax and Belgian Linen. Belgian Flax Linen is linen made outside of Europe from European flax, while Belgian Linen is made IN Europe from flax which has been grown as a plant IN Europe and woven into fabric IN Europe.
Western Europe offers the perfection climate and conditions for growing flax. In fact, Europe's flax growing belt is "between Cannes, France and Amsterdam, Netherlands where climate and soil conditions are most optimal" (Barn and Willow).
How is Belgian Linen Made?
Isn't it a wonder how a little seed in a field becomes fiber, then yarn, then fabric!?!
Wabi Sabi Wonderful Belgian Linen
Hello, Lovely Flax
Why all the fuss about FLAX? Oh, this plant, friends! In certain seasons, these seeds are a staple of my diet! It begins life growing humbly in a field before it can be worn and adorned.
Here's a particularly significant quality of the plant I learned about from Libeco: since flax loves Belgium's climate, it requires no irrigation and can be grown organically without GMO's, fertilizer, or crop protectors.
Far too often, we do not give a second thought to the origin of the fibers surrounding us in our home or the costs to the earth their growth and production entailed.
Flax has it goin' on, y'all. ALL parts of the flax plant can be used for production (the seeds are ground for oil paints, the pulp is used for banknotes, etc.) so no waste is created.
How is Linen Made From Flax?
When I stumbled on this demonstration of working with flax by hand, I more fully understood the potential for waste.
See what I mean? So many steps for the harvested flax before it becomes yarn and cloth!
Belgian Linen's Sign of Excellence: Masters of Linen® Club
When Belgian linen comes with this sign and registered mark…ooh la la. The tag identifies the fabric with a mark of supreme quality and excellence.
Club Masters of Linen promotes certified European textile companies (spinners, weavers and knitters) who opt for 100% European traceability and a desire to be differentiated with this high honor.
Hello, Lovely Belgian Linen…Your Sweetly Soft Texture Stole My Heart
Hello, Lovely Belgian Linen…Our Home is More Chic and Elegant Because of You
Organic Lovely Belgian Linen…How Can You Be Pretty Yet Oh So Practical?
Beautiful Belgian Linen…Surely Sophisticated Simplicity is Woven Into Your Nature
Mixing Upholstered Belgian Linen Pieces in a Dining Room
Linen Dining Chair Becomes My Bedroom's Accent Chair
Slipcovered Chaise Makes Napping a Pleasure
Nubby Linen Envelops Me in an Egg Chair
Belgian Linen is Durable Enough for Our Breakfast Nook
Belgian Linen in the Bath?
Yep. Though not pictured with my Turkish towel below, our everyday bath towels (RH) have a band of stonewashed Belgian linen. It's not just for curtains!
I chose a Belgian linen shower curtain similar to this one in our former Arizona home:
Belgian Linen Side Chair in the Studio
More of those chairs from RH can be seen in the dining room.
Perfect for Tone on Tone Spaces With a Timeless Tranquil Look
Belgian Linen is a Wabi Sabi Wonder
Because of the natural quality of Belgian linen, it is imperfectly beautiful and never flawless. There are numerous, very hands-on steps involved in production and crafting the cloth.
Maybe this is why I feel passionate about the material: the flaws have a story to tell – the history of the woven yarn whispers a tale too – and the hands and souls bringing the flax to life leave poetic imprints as well.
I independently selected products in this post—some of the links are affiliate links, meaning if you buy from them, it won't cost more while this blog may earn a commission.
Tap Images Below for Buying Info
Belgian Flax and Belgian Linen Finds for Home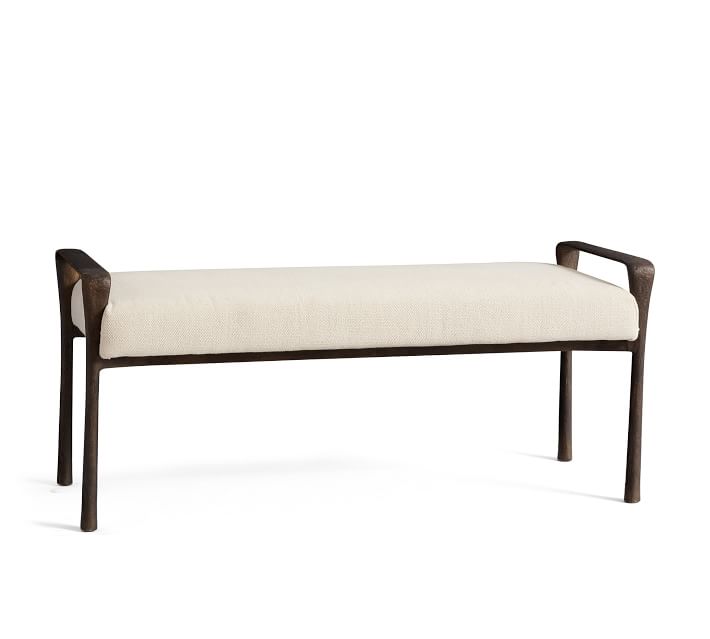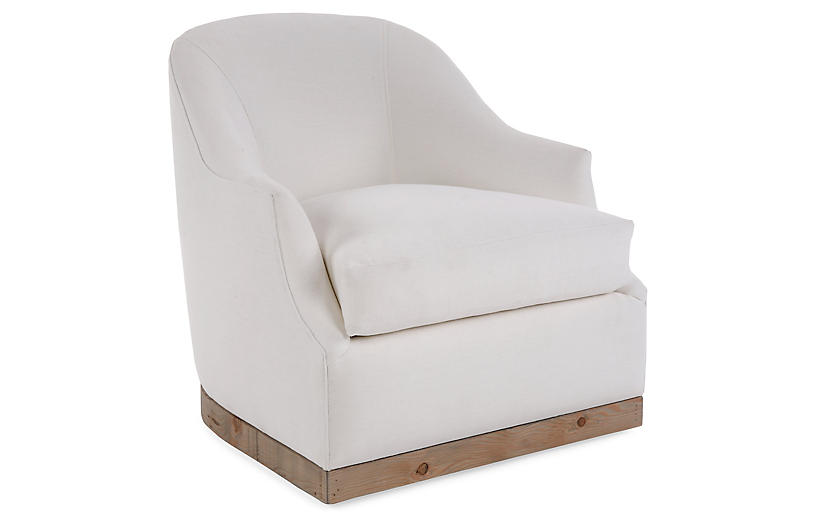 Belgian Linen Would be Perfect in This Euro Inspired Dining Room
Find the details for this dining room mood board HERE.
Two Looks & Free Shipping
I independently selected products in this post—if you buy from one of my links, I may earn a commission.
Peace to you right where you are.
-michele
Shop for items you already intended to buy on Amazon RIGHT HERE, and also find home decor here to keep decor inspiration flowing on Hello Lovely!
Hello Lovely is a participant in the Amazon Services LLC Associates Program, an affiliate advertising program designed to provide a means for sites to earn fees by linking to Amazon.com and affiliated sites.
p.s. Please vote if you haven't – Hello Lovely is up for best written blog HERE!