You may be surprised that today's design inspiration flows from newly constructed homes that only appear to be antiques in Houston. The home on Montrose was built in 2006, and the homes on Berthea hail from 2007 and 2008! Enjoy the feast of tone on tone, white bliss ahead within 3 Elegant Modern French Homes & What I'm Learning to Trust.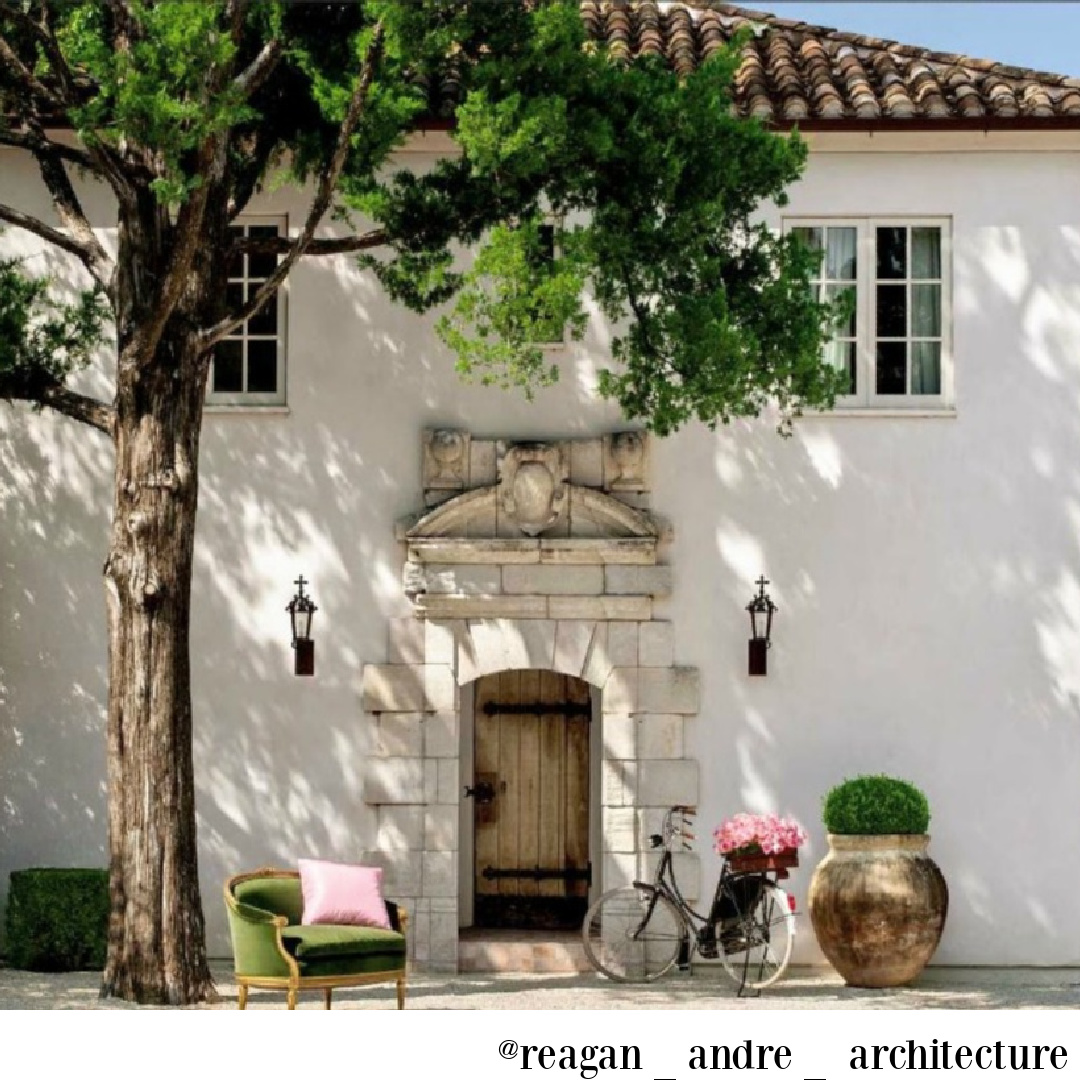 Since the undeniably charming façade of this newly constructed Houston guest house (above) rocked the cover of a Milieu mini mag and my world, I have never stopped thinking about it!
This blog frequently focuses on the rustic side of European country inspired design and French farmhouse beauty, but today it's all about luxurious fantasy!
Elegant Modern French, White Houston Home Interiors
Photography: Mark Scheyer, Peter Vitale, & Miller Dahlstrand Architects
Interior Design: Pamela Pierce/Owner: Annette Schatte/Architect: Reagan Andre/Contractor: Southampton Homes
We'll go inside the main house on this Houston property, gathering design details from exquisite design by Pamela Pierce and architecture by Reagan Andre.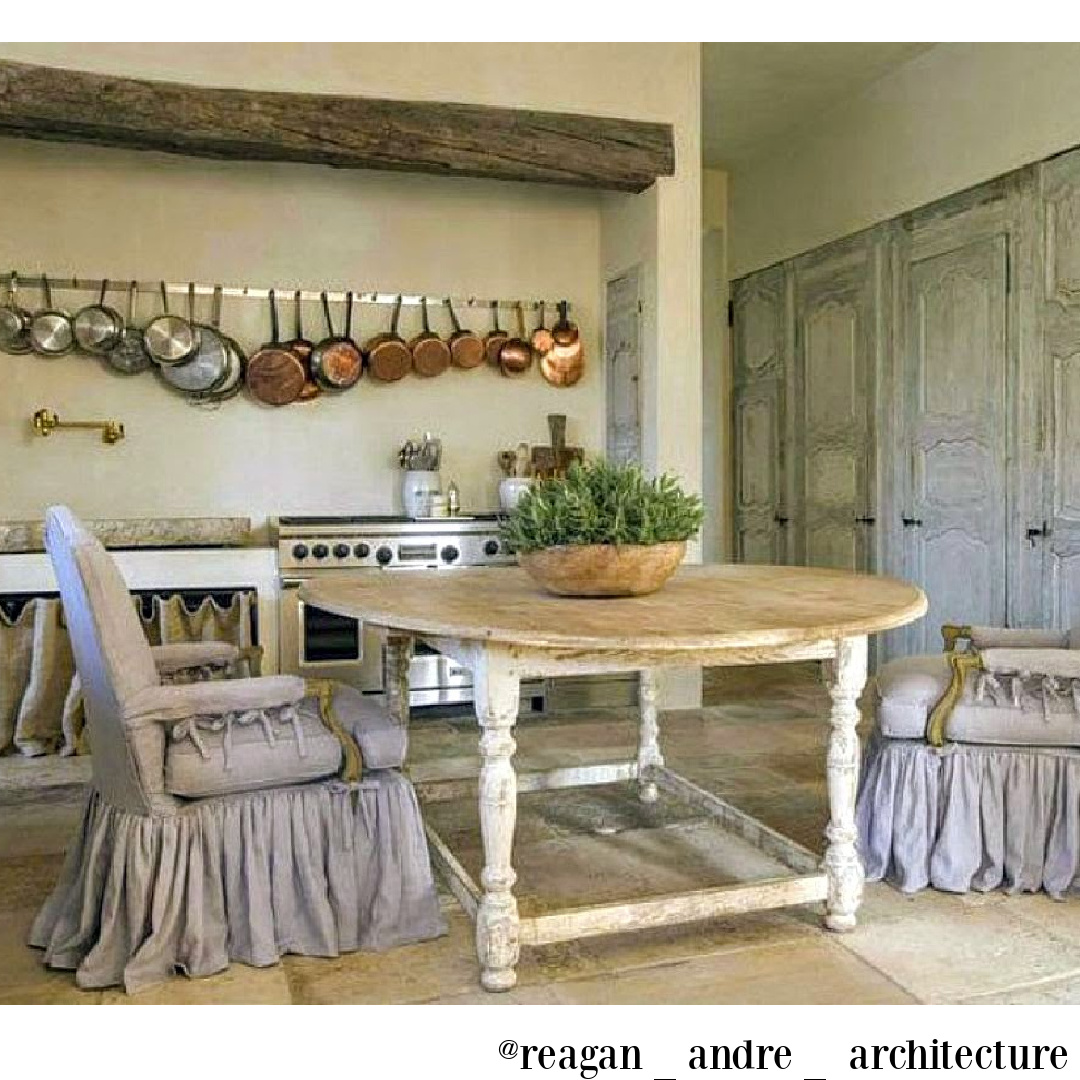 Then we'll visit two more Houston homes in the neighborhood on the market when this aired.
Finally, I'll share reflections and where I'm at today. Meet me at the finish line with your impressions, and let me know which home you'd choose if all were available and the budget limitless!
Houston House No. 1 (Montrose)
In the University Place neighborhood of Houston, on Montrose, this home with architecture by Reagan Andre and interiors Pamela Pierce is destined to inspire.
Elegant Houston Home Interiors: French Inspired Old World Style Kitchen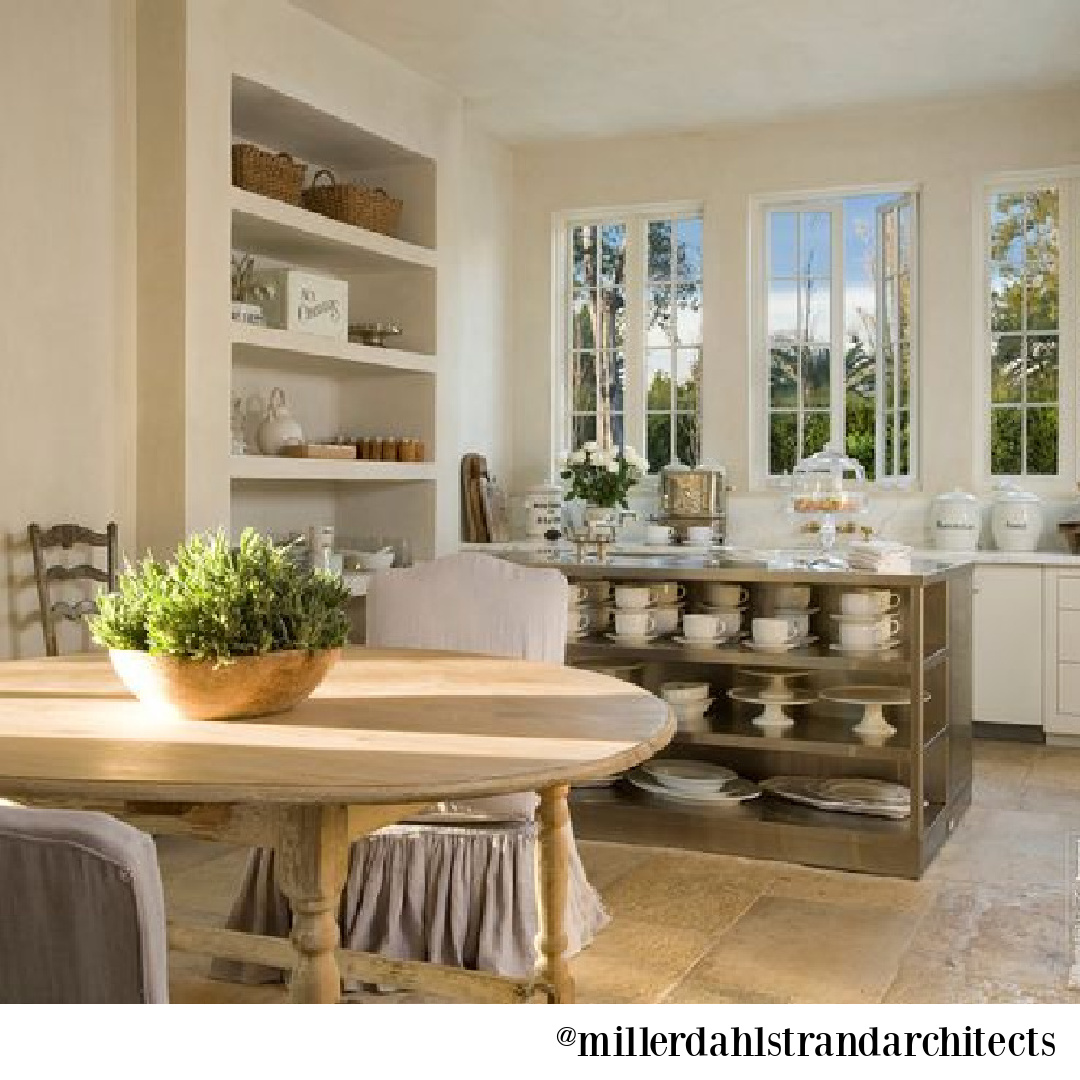 Pink Toile in Modern French Bedroom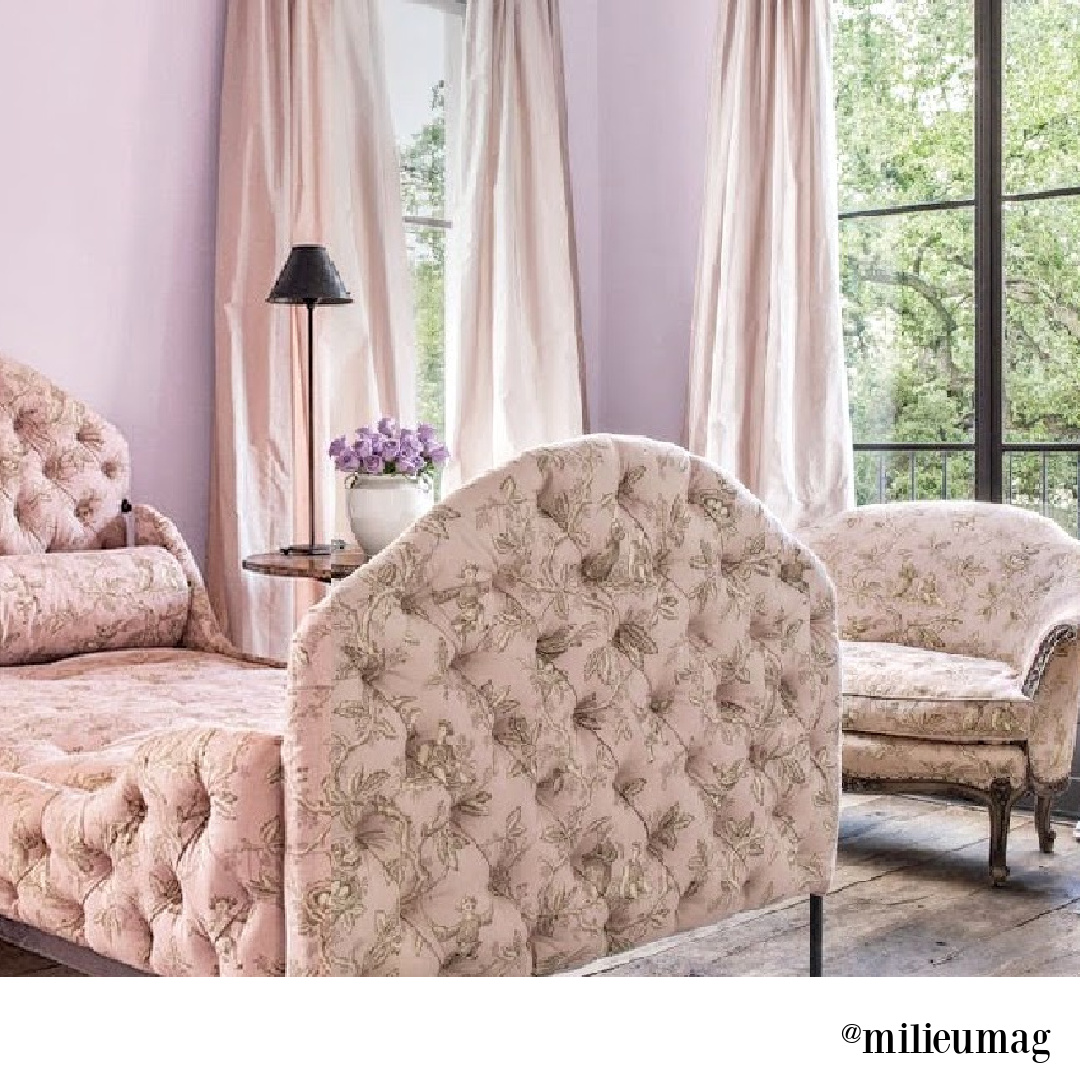 Sophisticated White French Inspired Living Room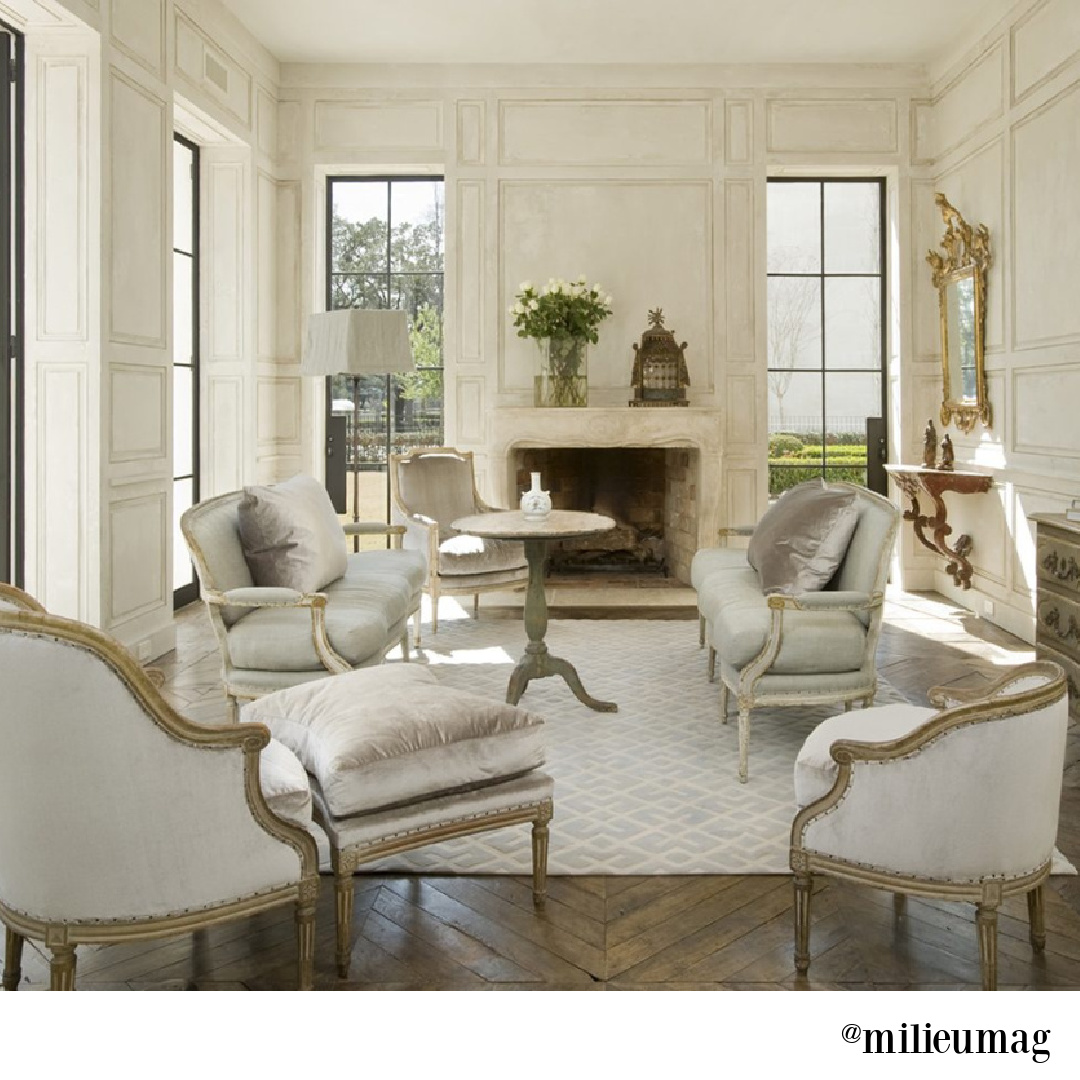 Rustic Shutters on an Elegant European Style Home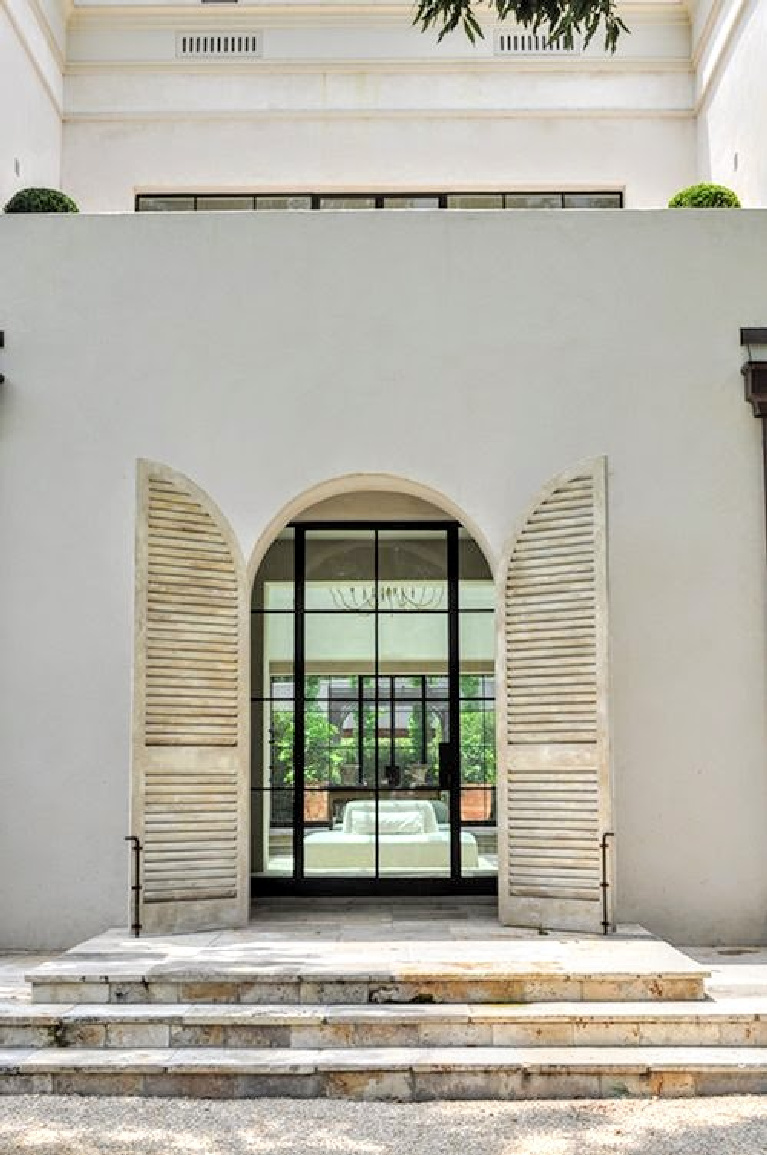 Impeccable Architecture & Modern French Design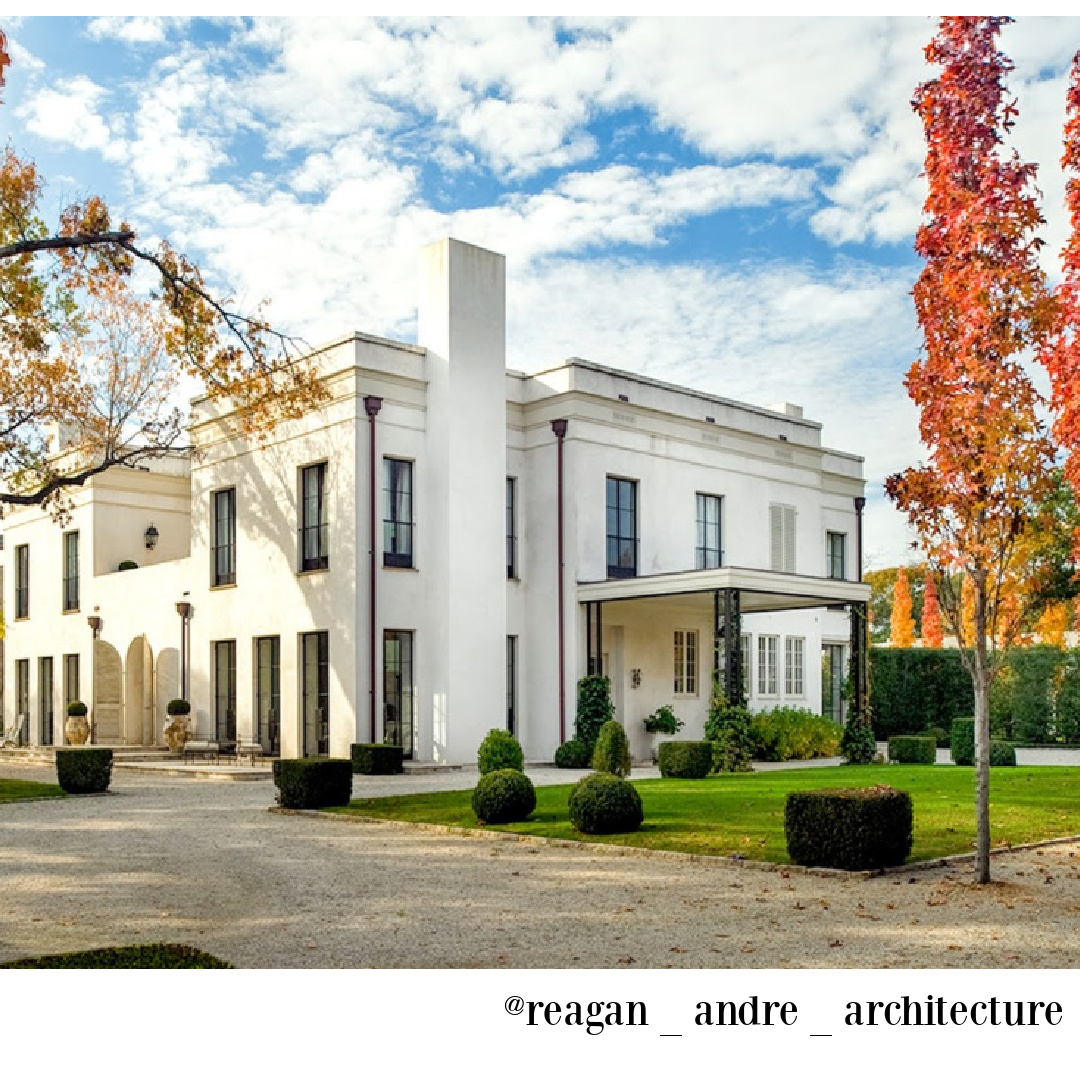 Guest House in Houston Looks Like We're in Provence!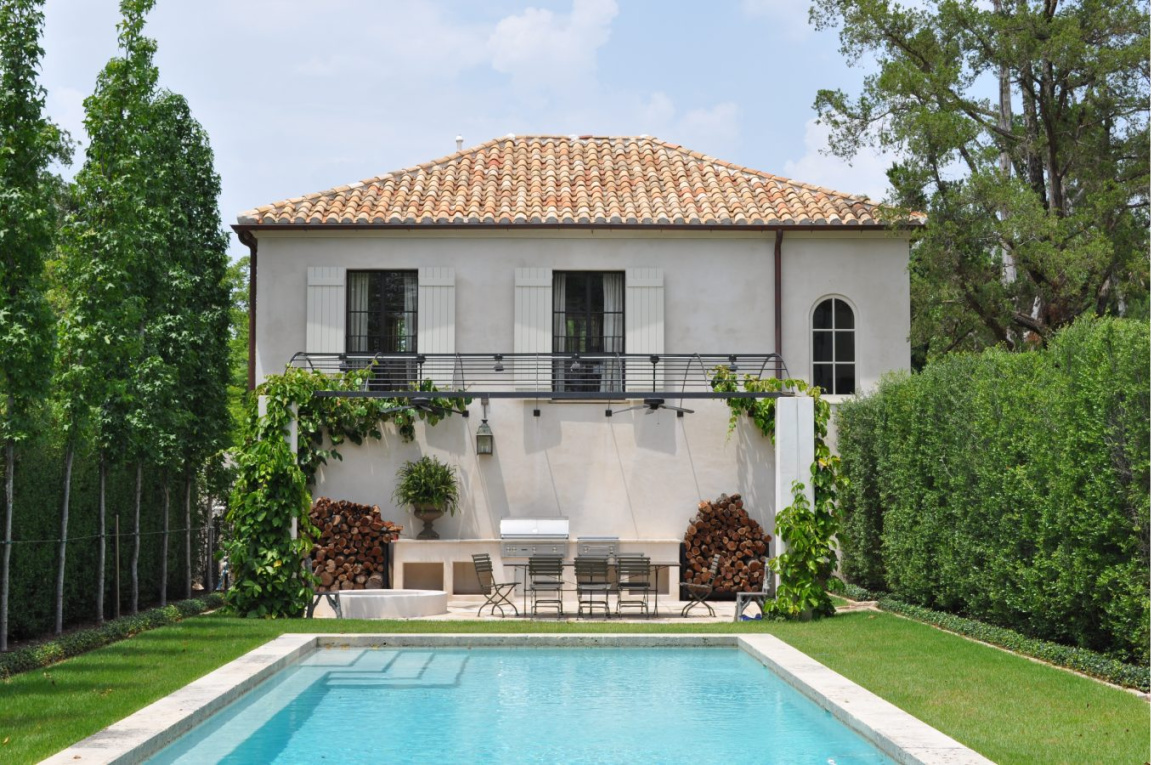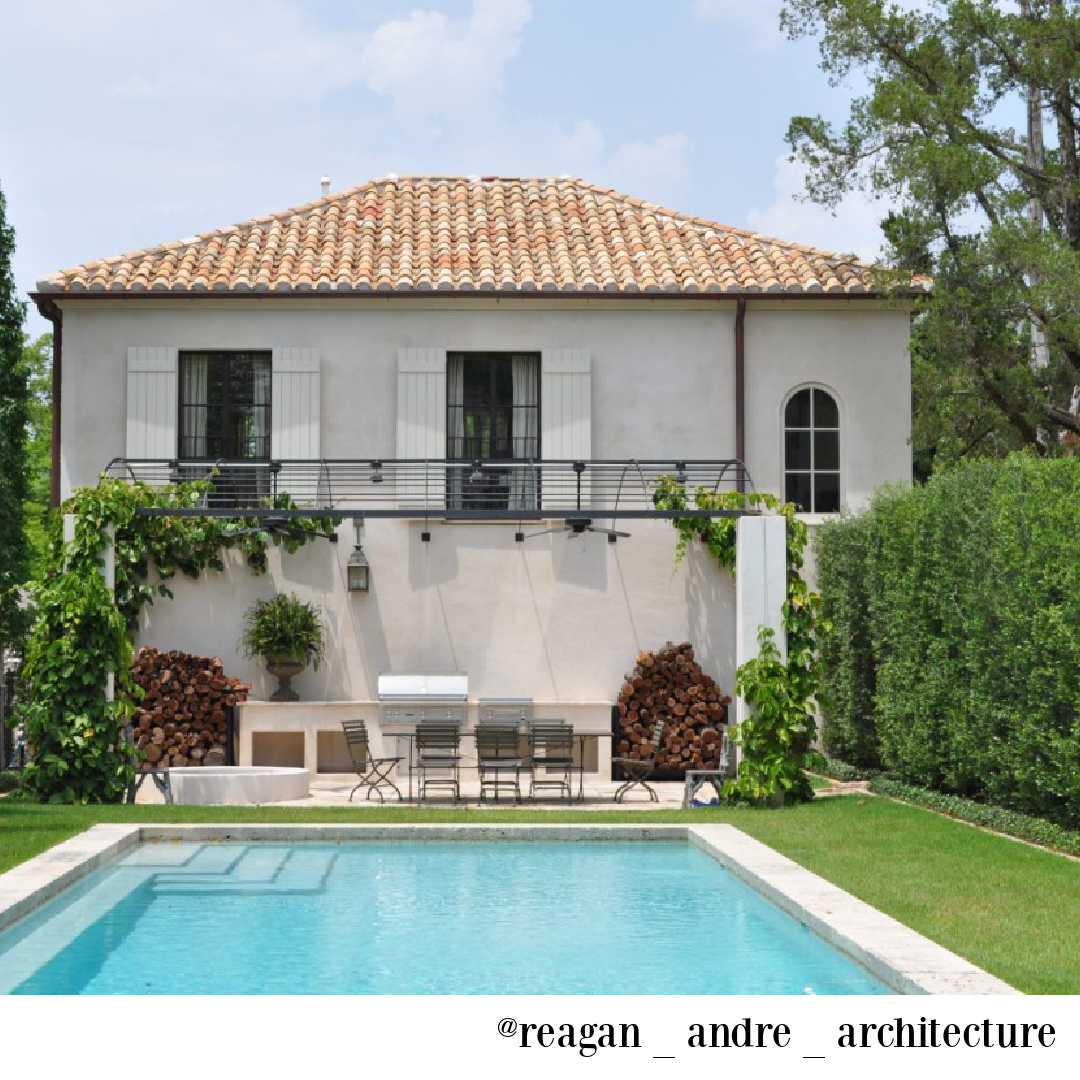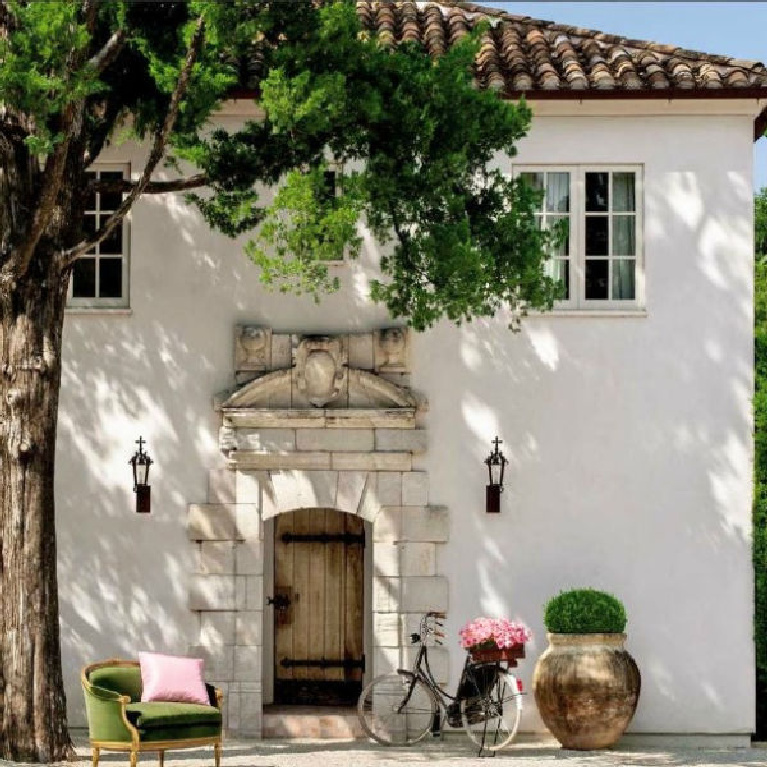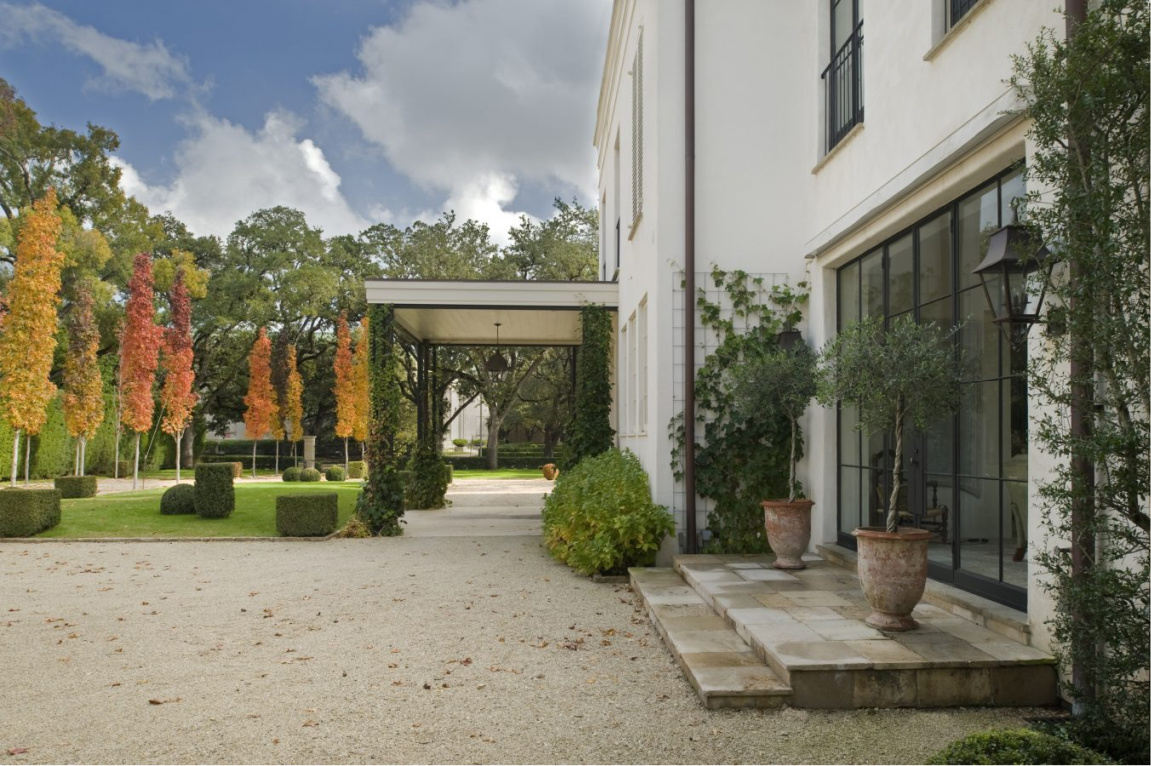 Beautiful European Elegance and Design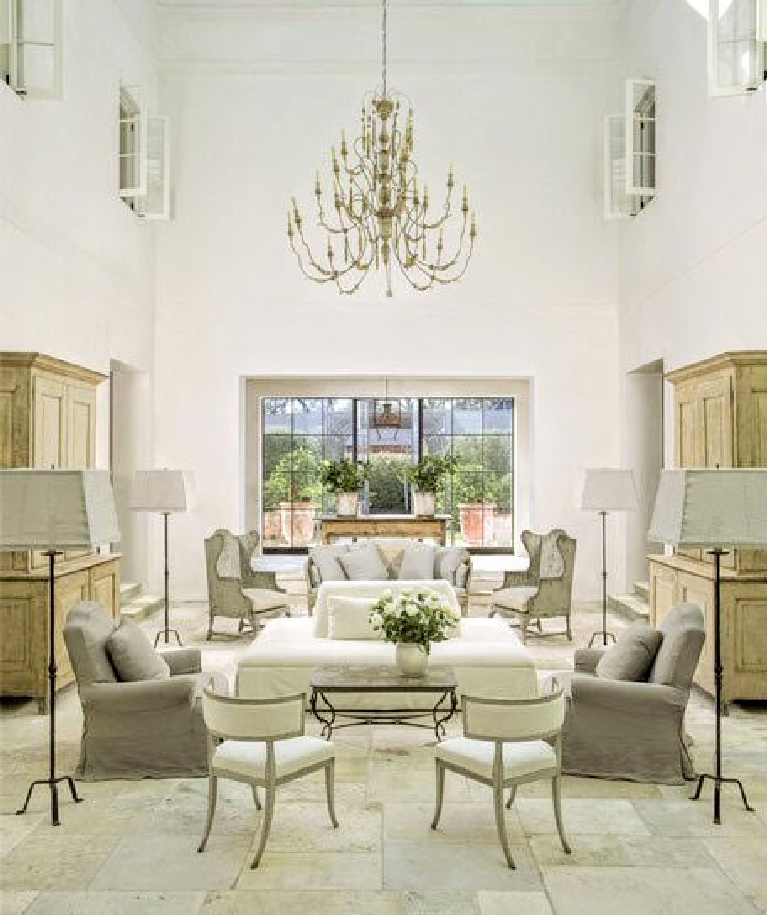 Pamela Pierce Designed Interiors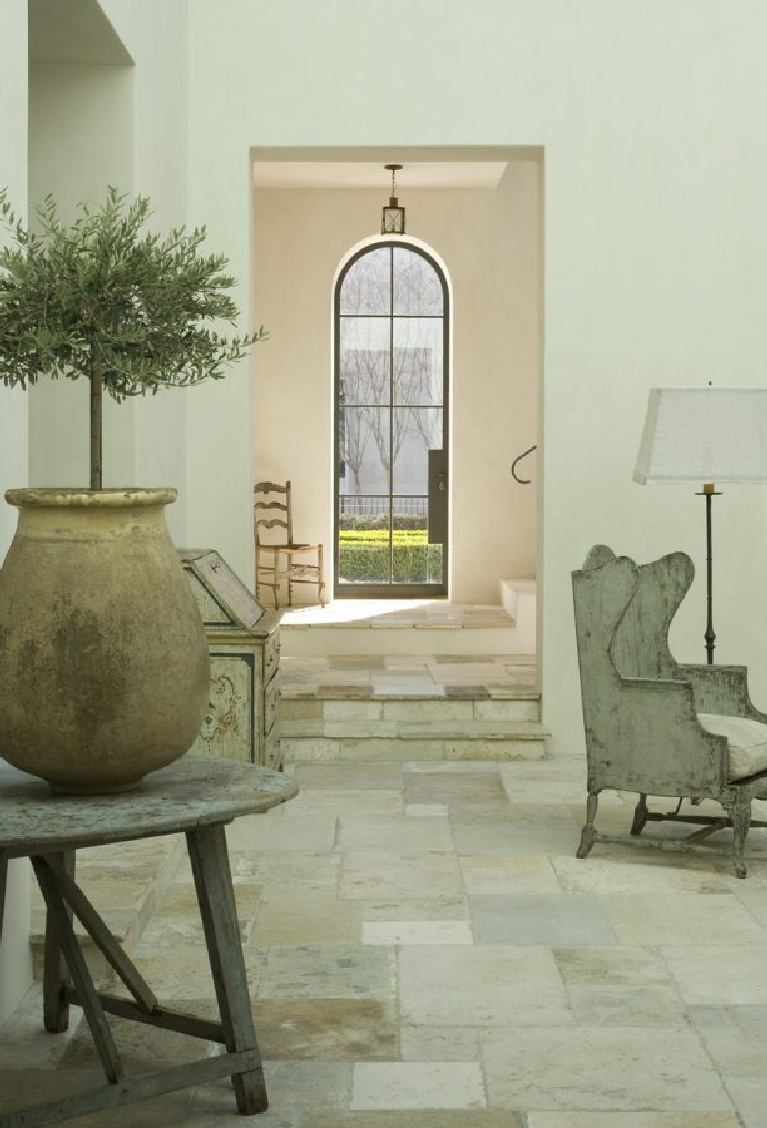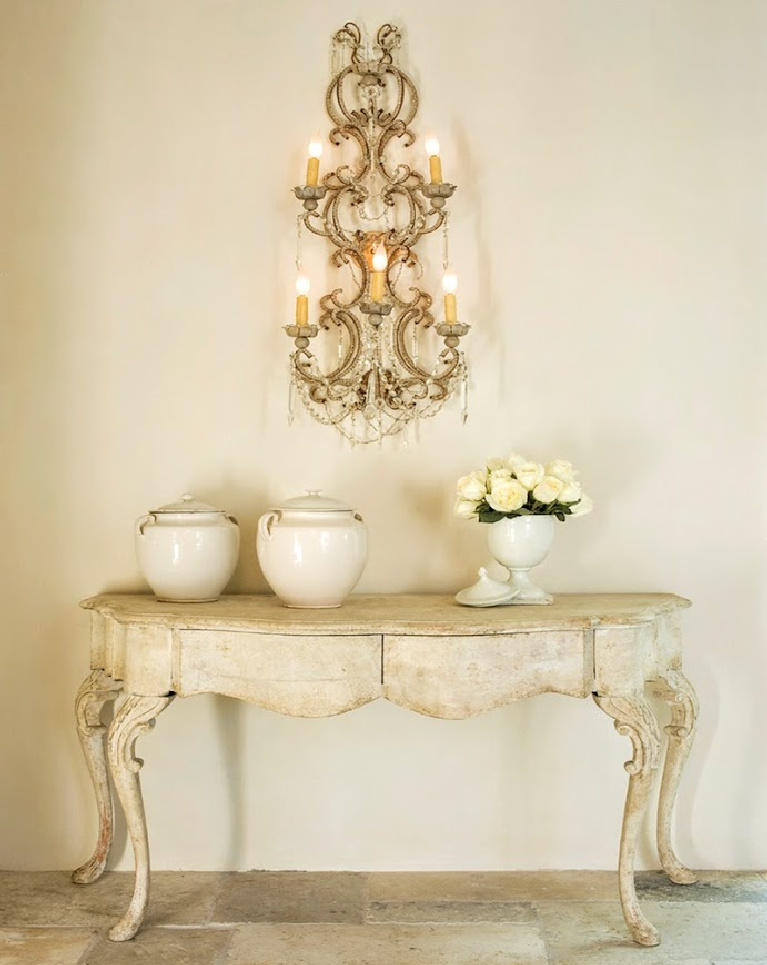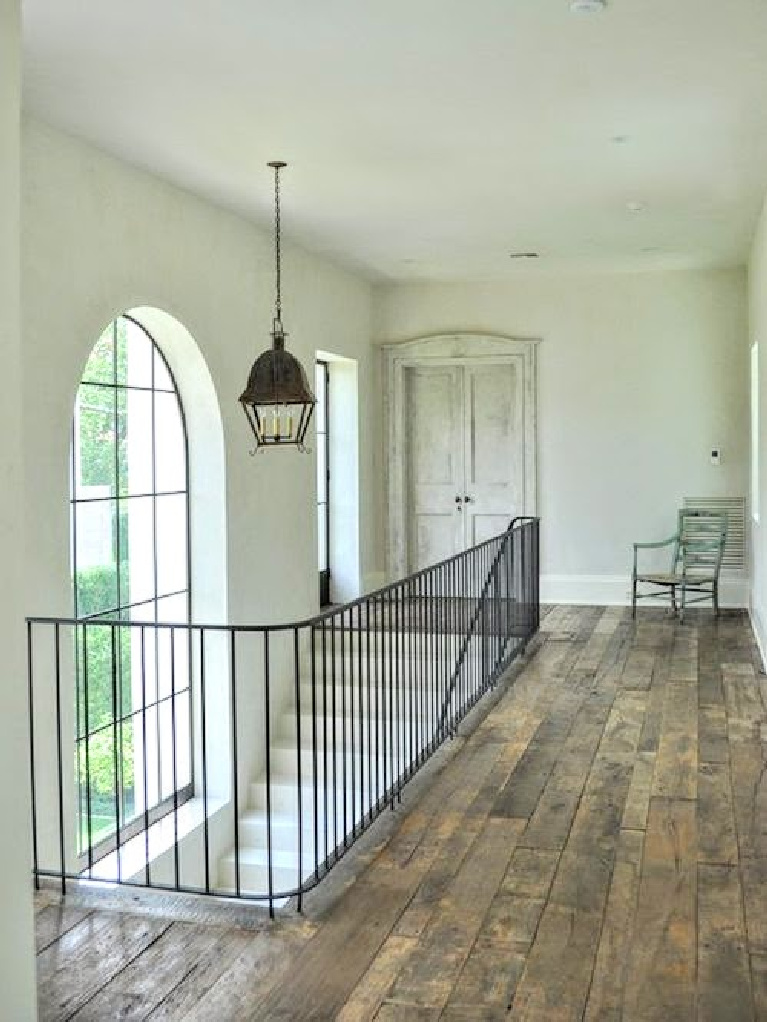 Breathtaking Living Room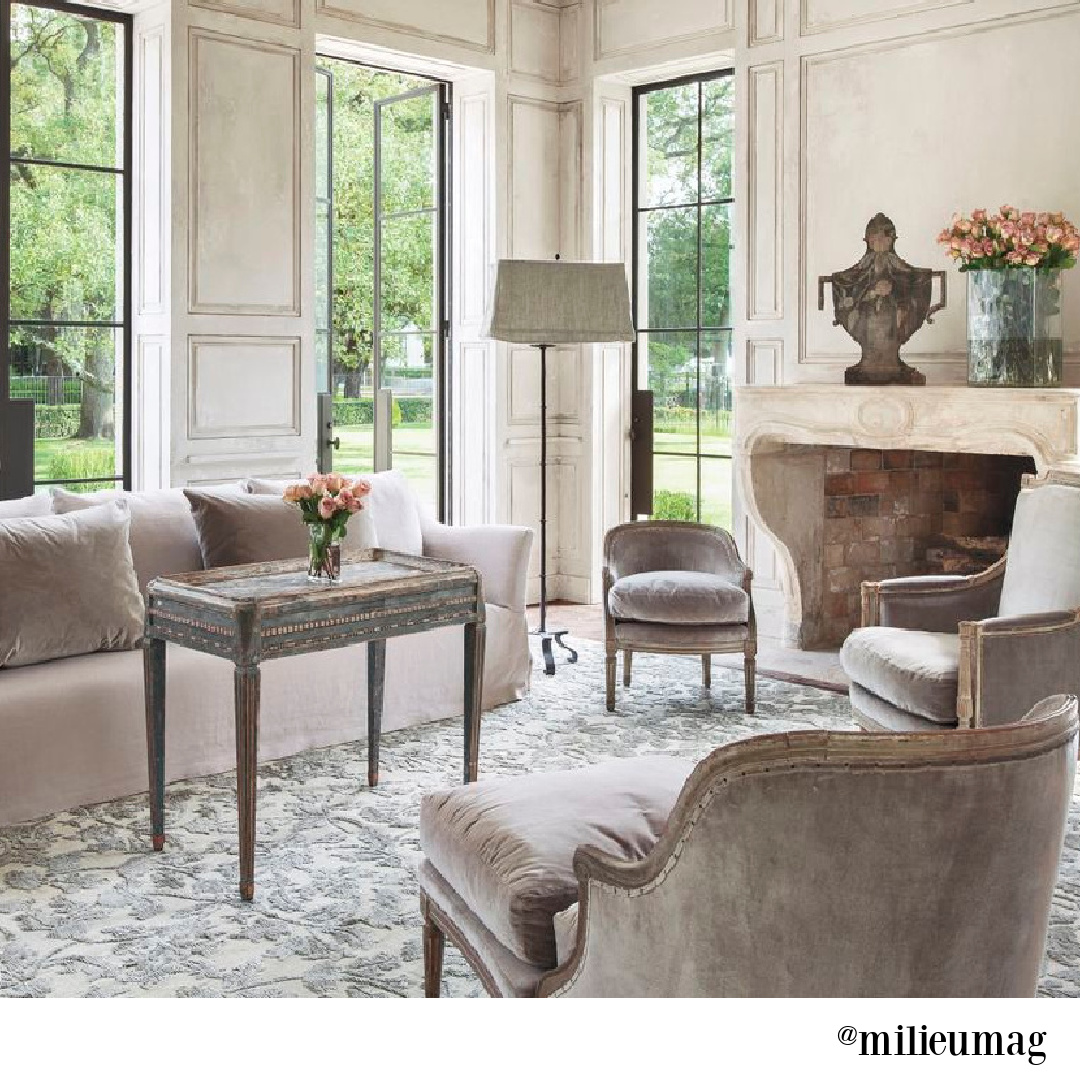 Blush Pink Accents in a Serene Bedroom
That garden gate used as a headboard!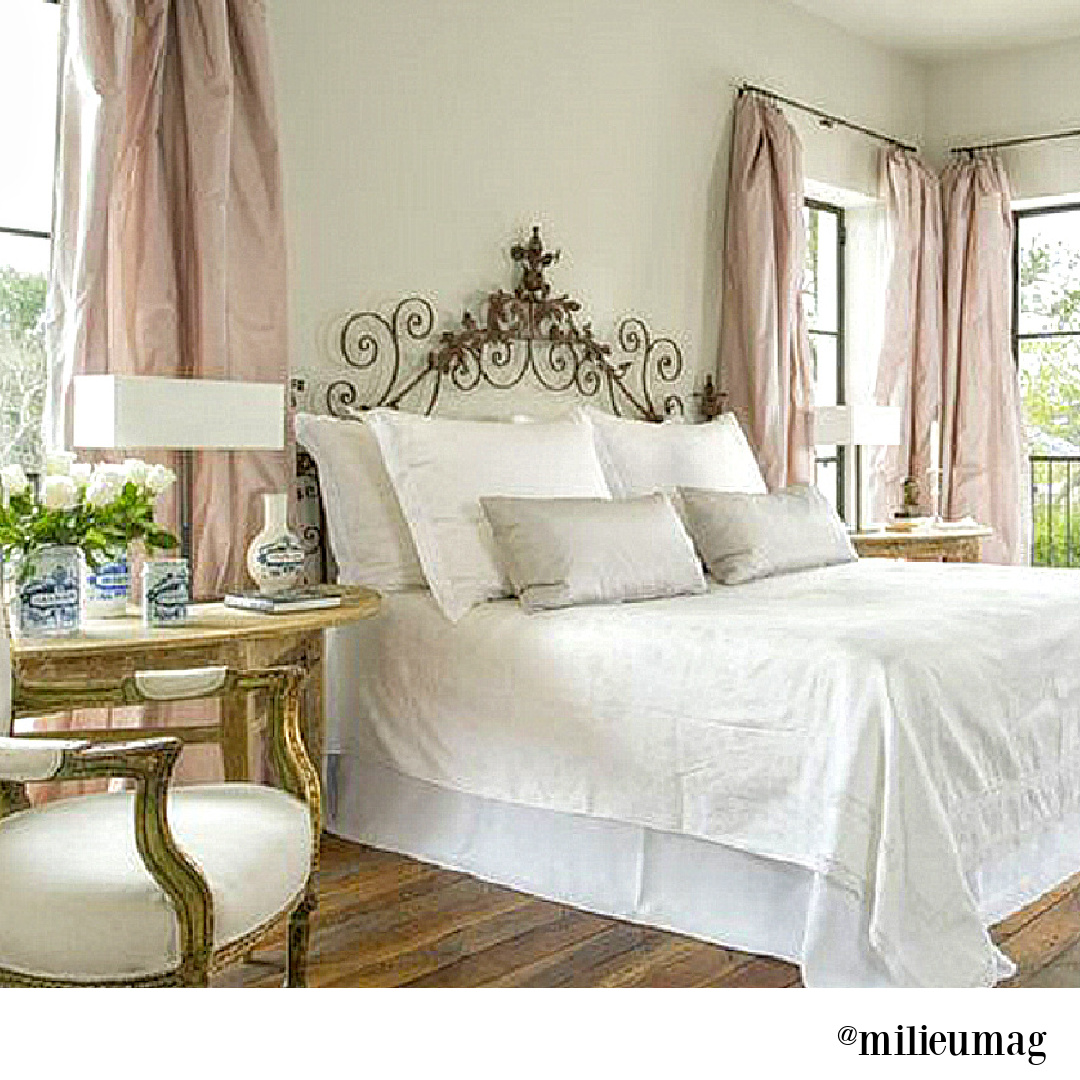 Old World Style Dining Room With French Mantel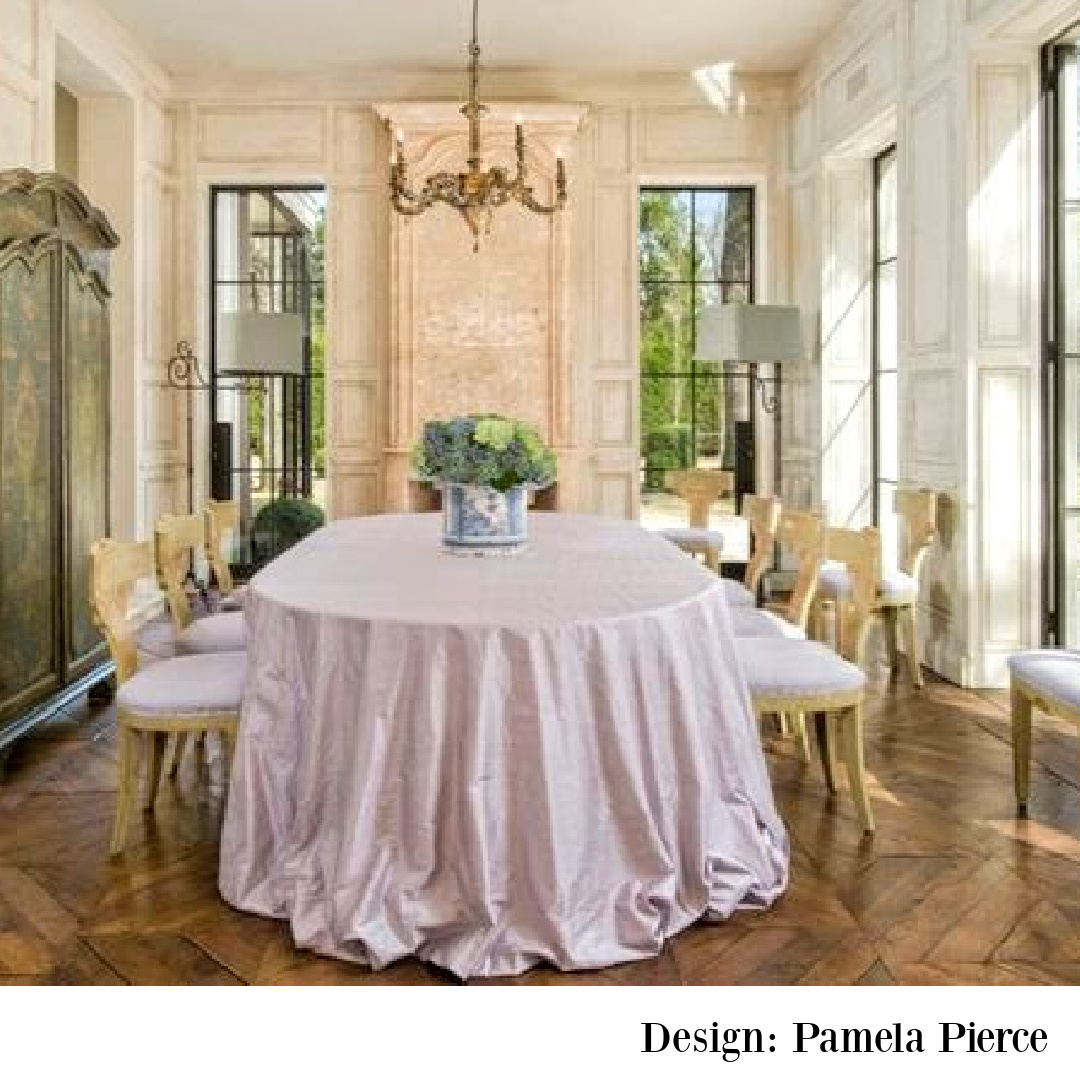 Elegant & Bespoke Powder Room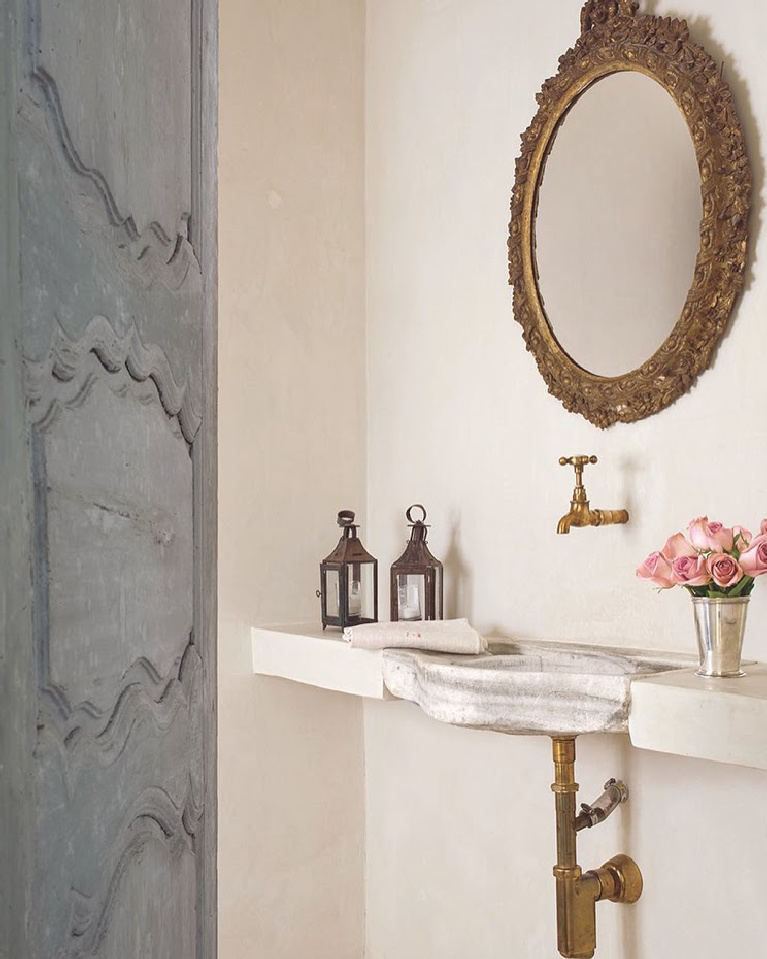 French Elegance and Antiques in Exquisite Houston Home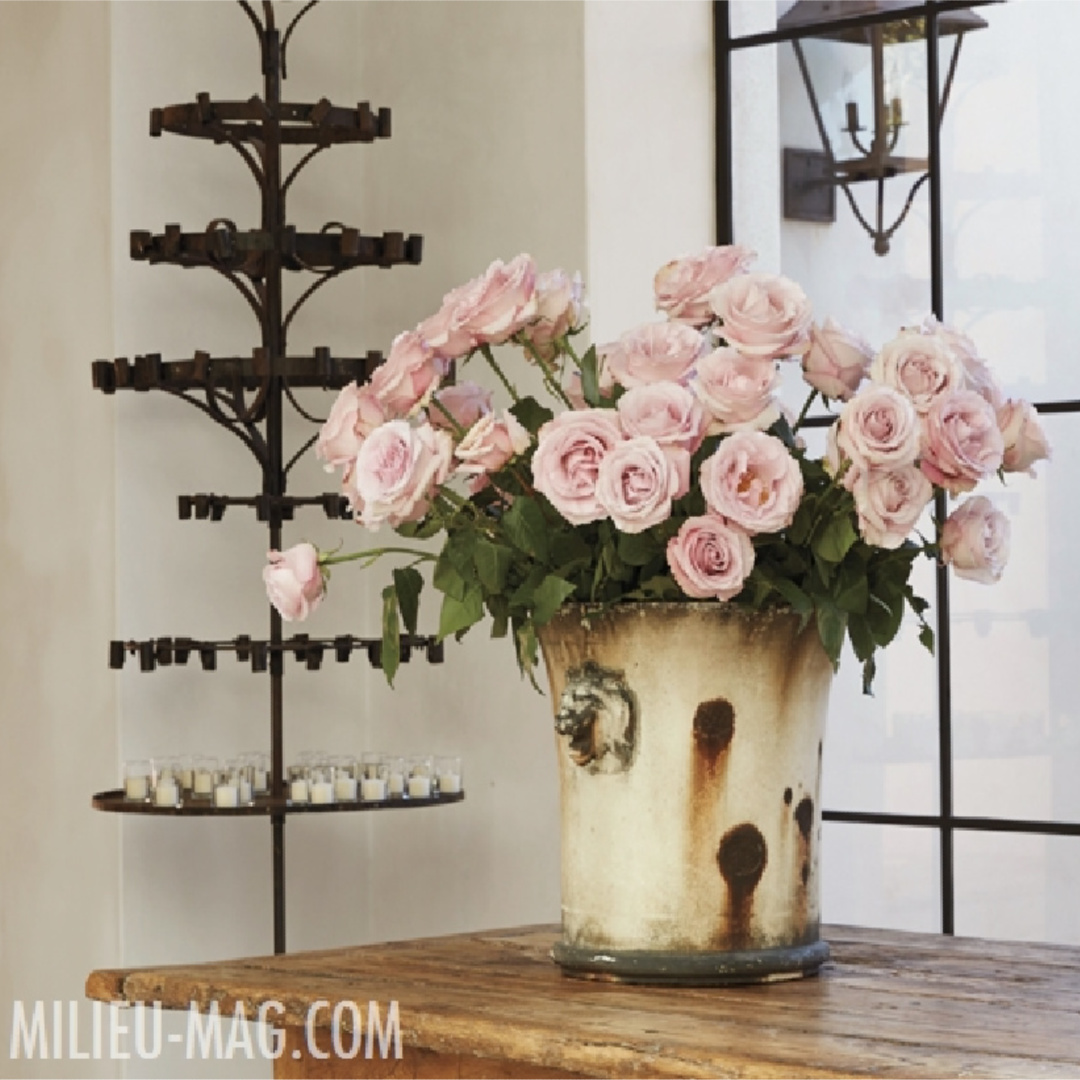 Lofty 2-Story Great Room
Oh, my, the lamps with rectangular shades below look like works of art to me!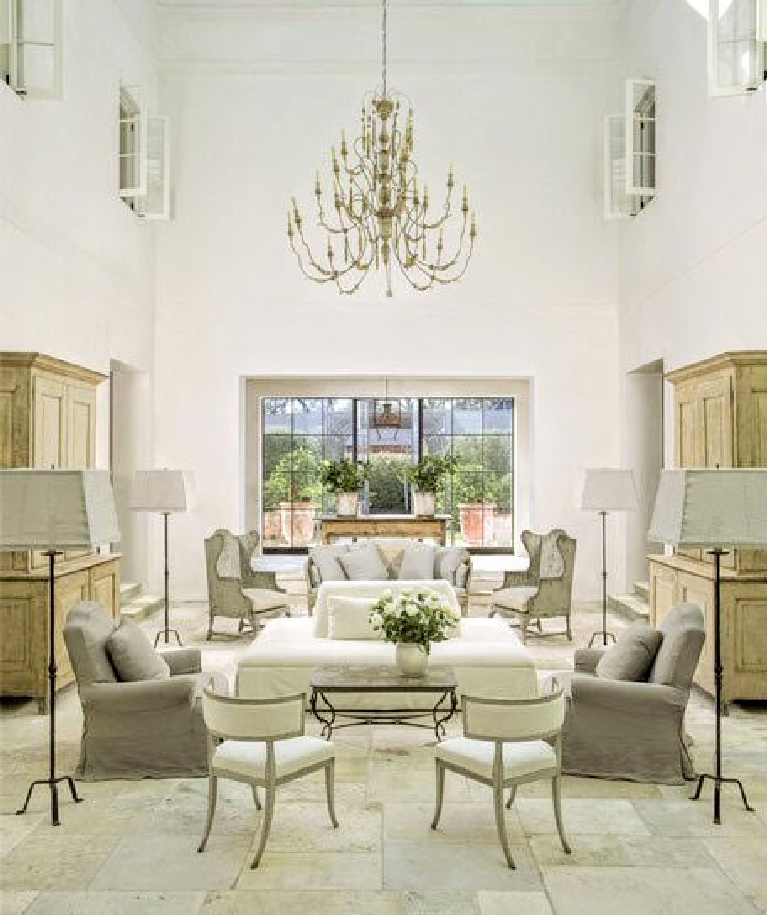 Colorful Botanical Prints
Aren't these framed botanicals amazing?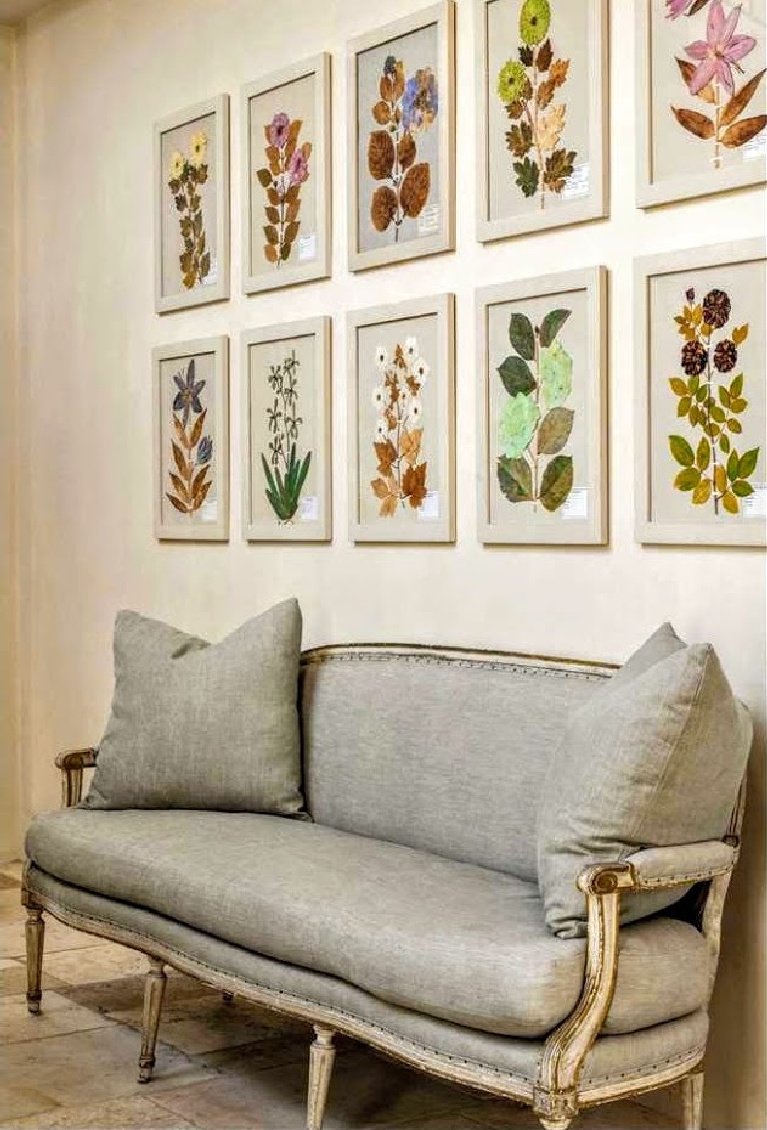 French Country Finds
Houston House No. 2 (1119 Berthea)
Find the listing (Tim Surratt/Greenwood King Properties for 1119 Berthea St.: Right Here.
Photos: Greenwood King Properties. The home (built in 2008 by Southampton Homes) is located in the Museum District of Houston at 1115 Berthea Street and boasts a professionally landscaped European-style private courtyard. The white kitchen is one for the books, and also note the living room's 18th century French fireplace mantel!
White Interior Design Inspiration in a Magnificent Home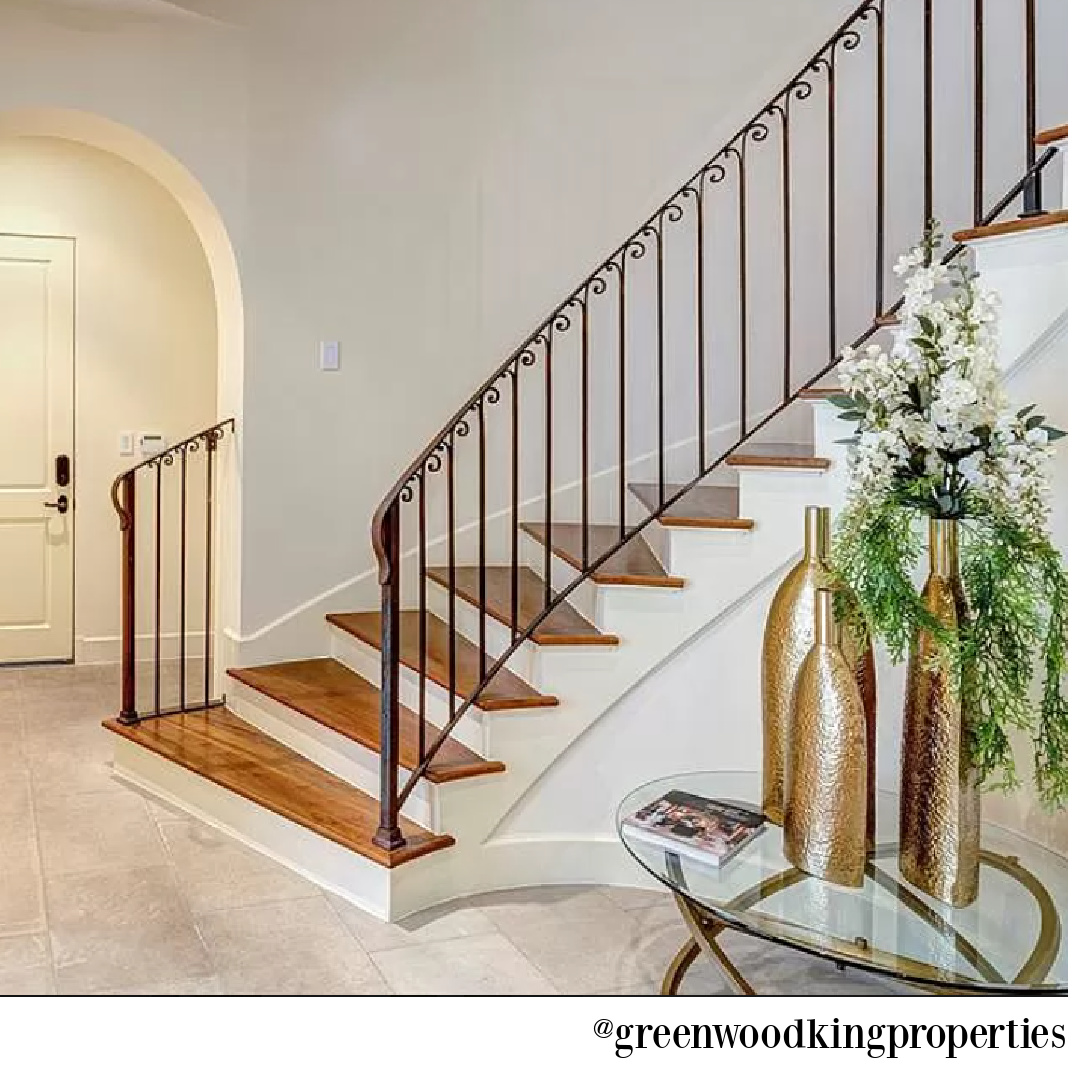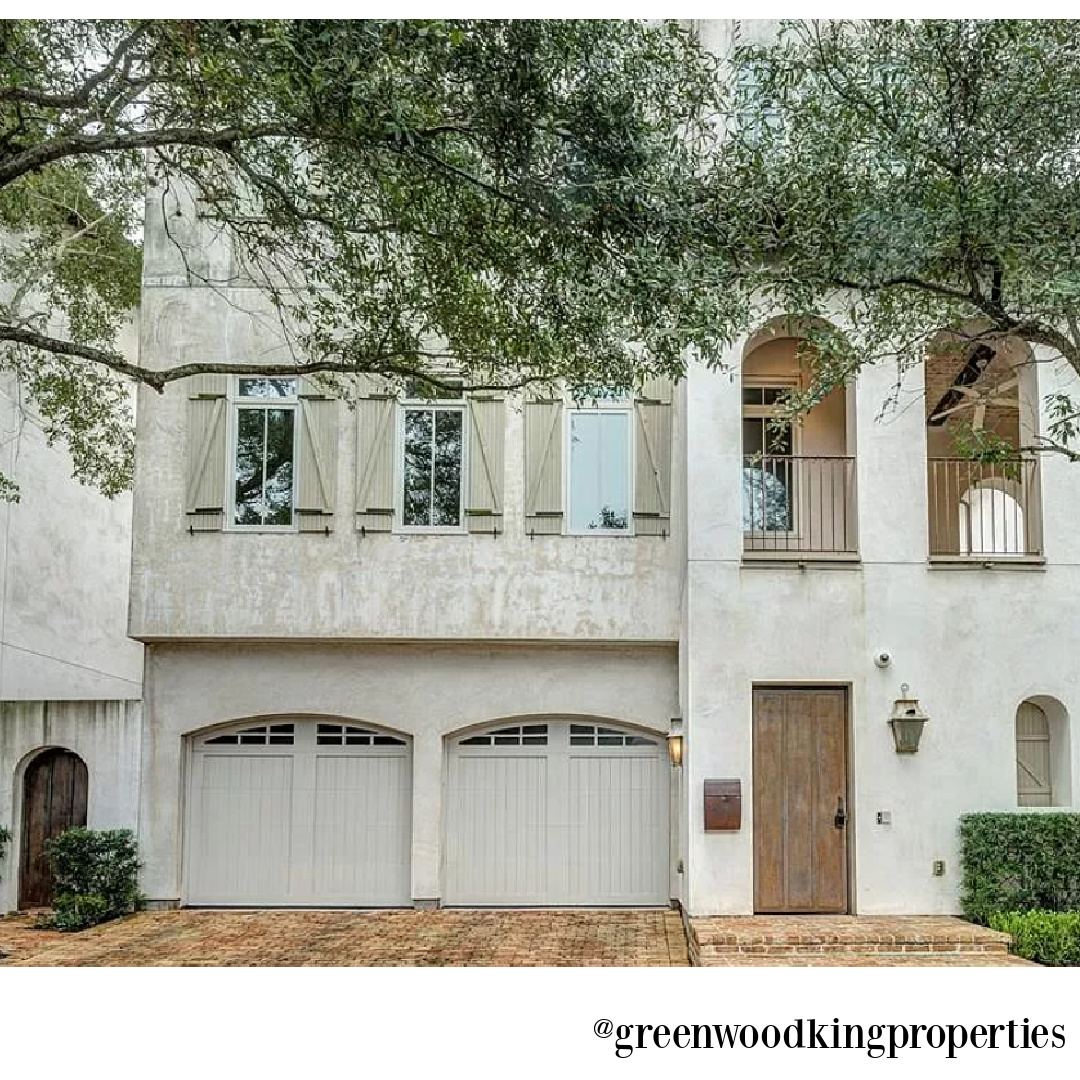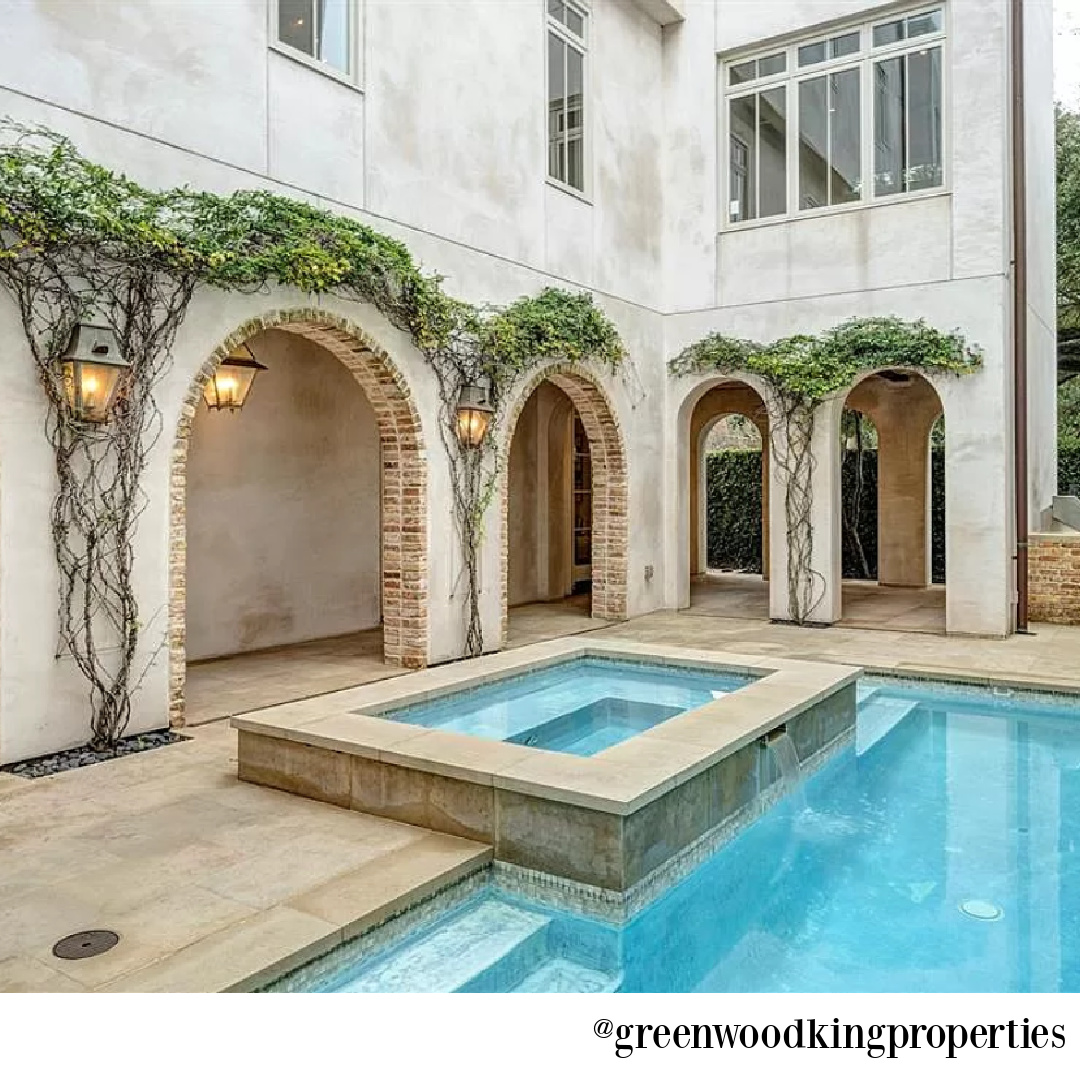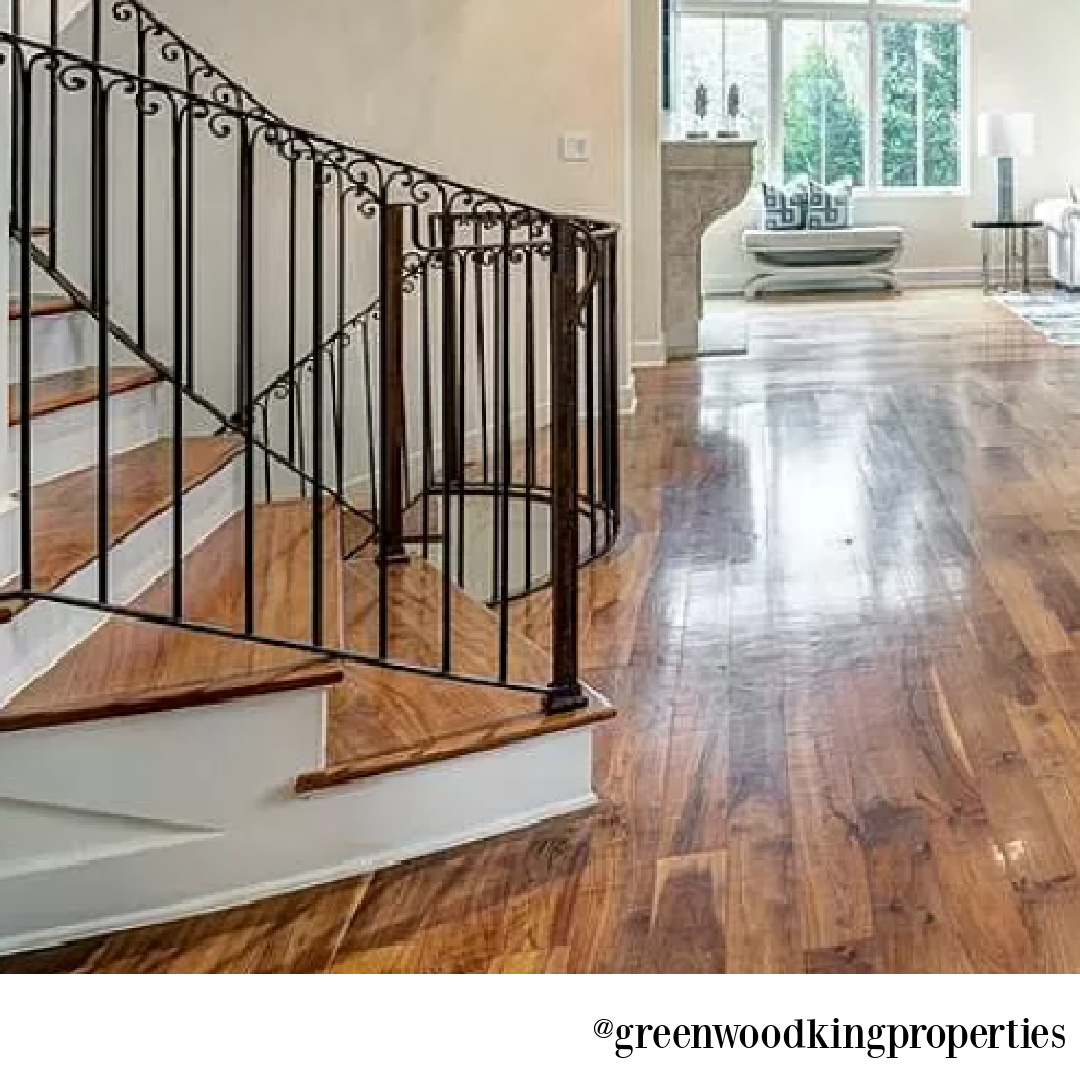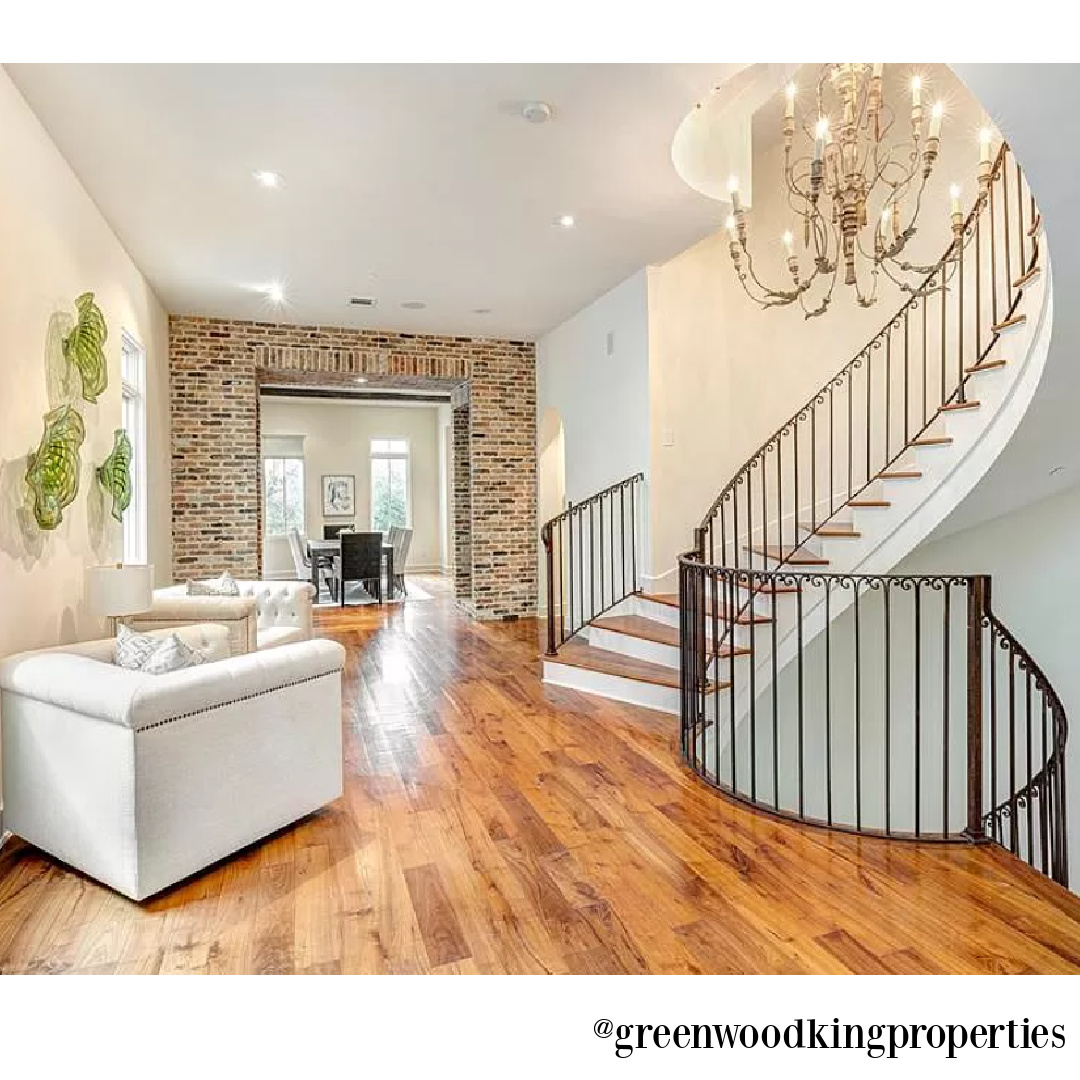 Stunning Staircase in a Houston Home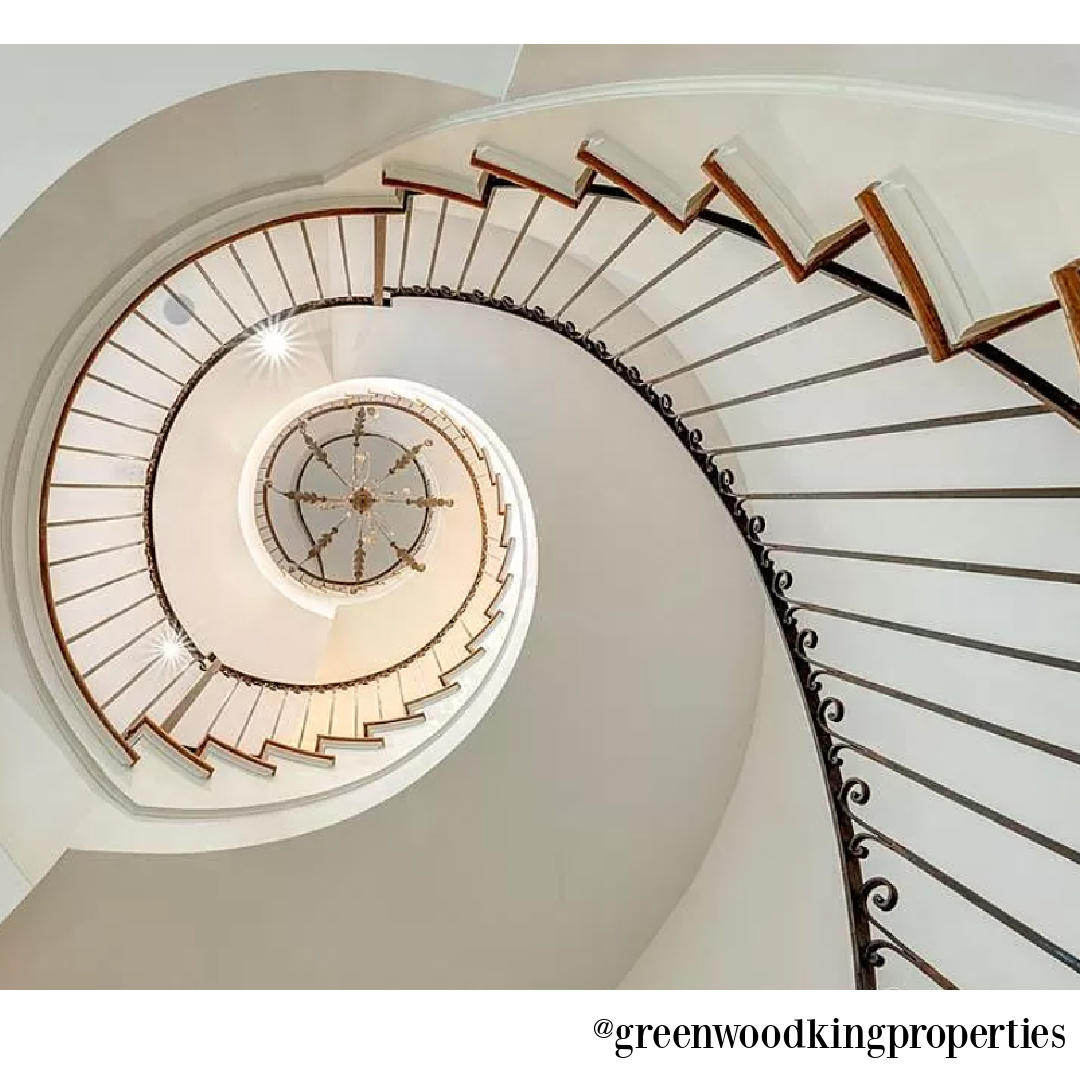 Elegant Kitchen With Bespoke Finishes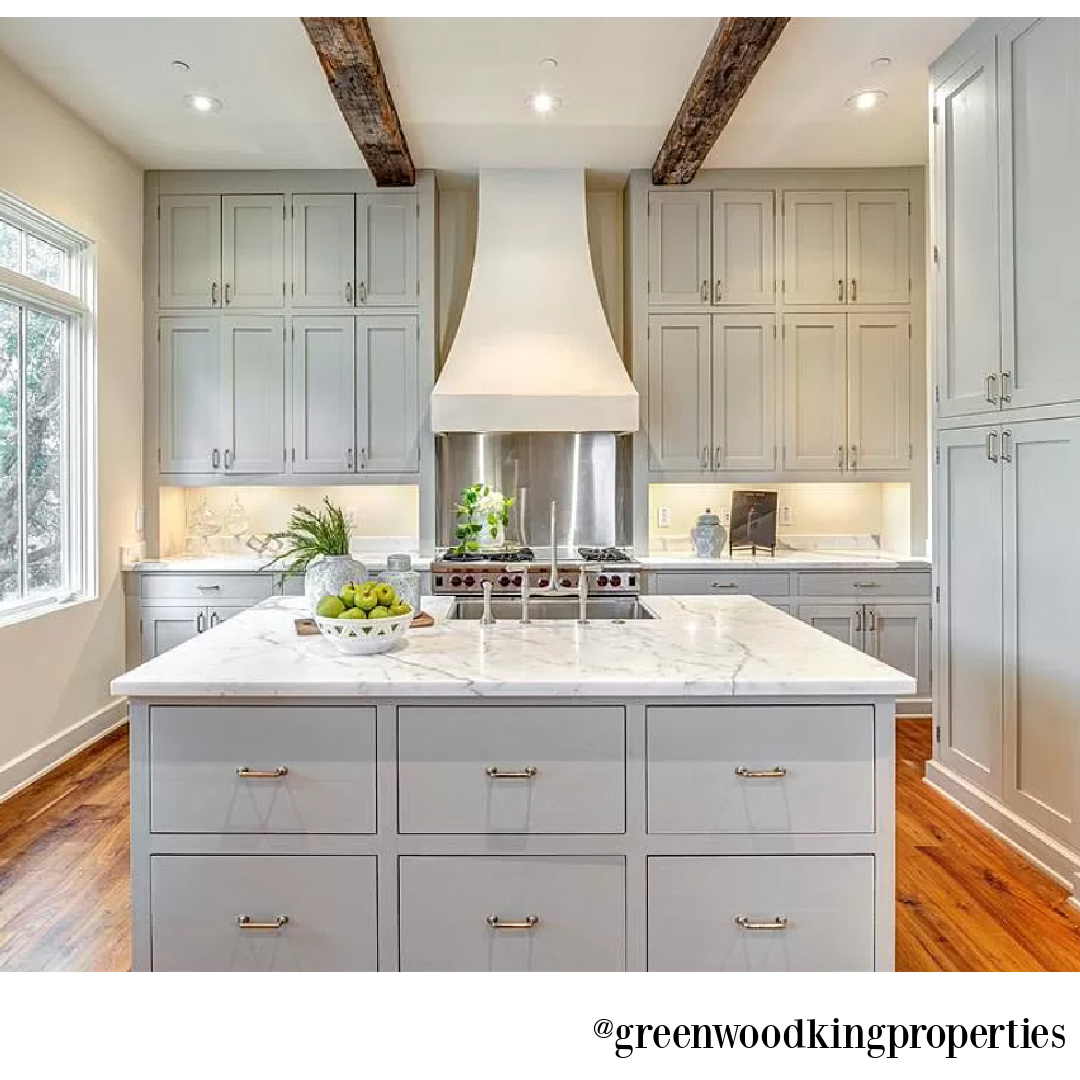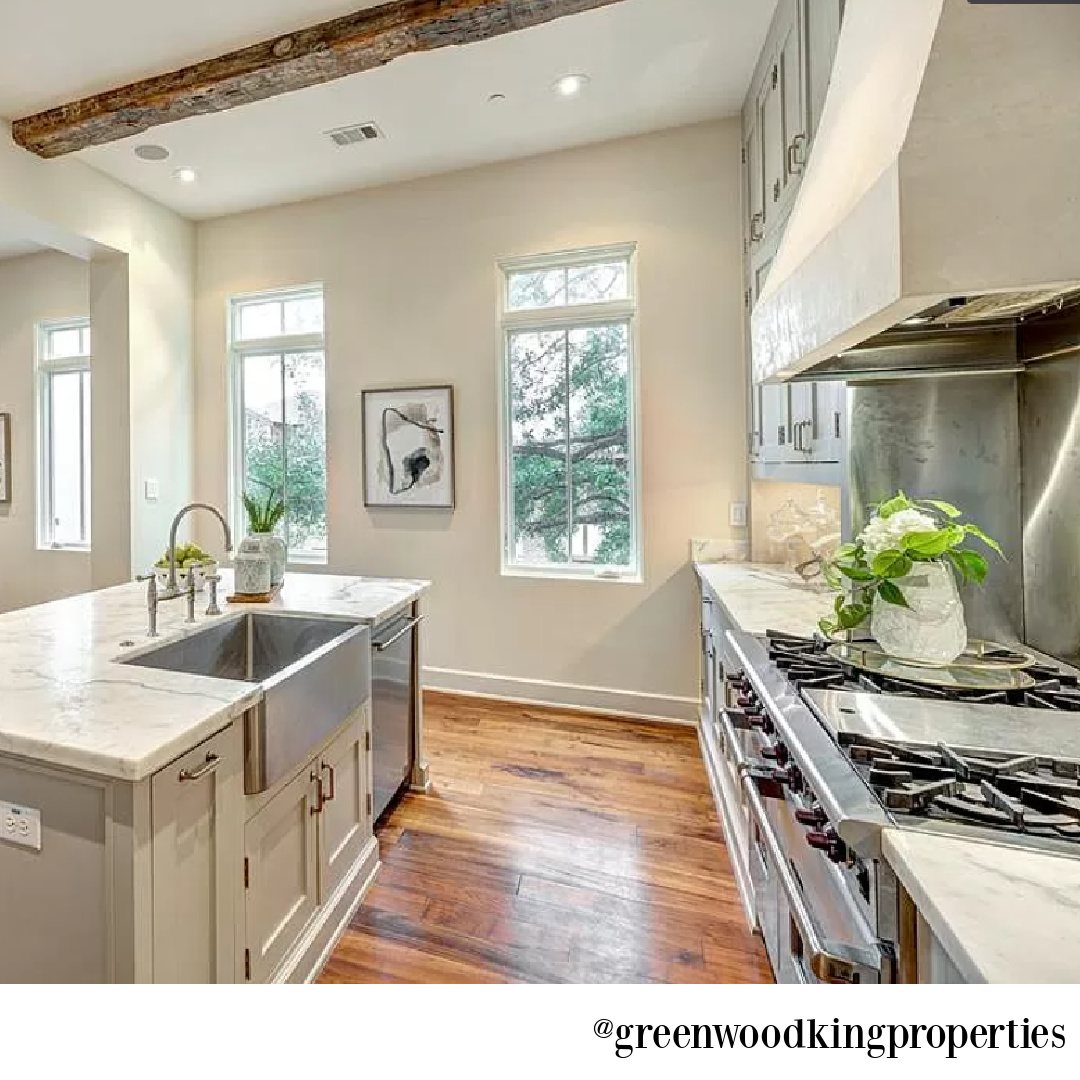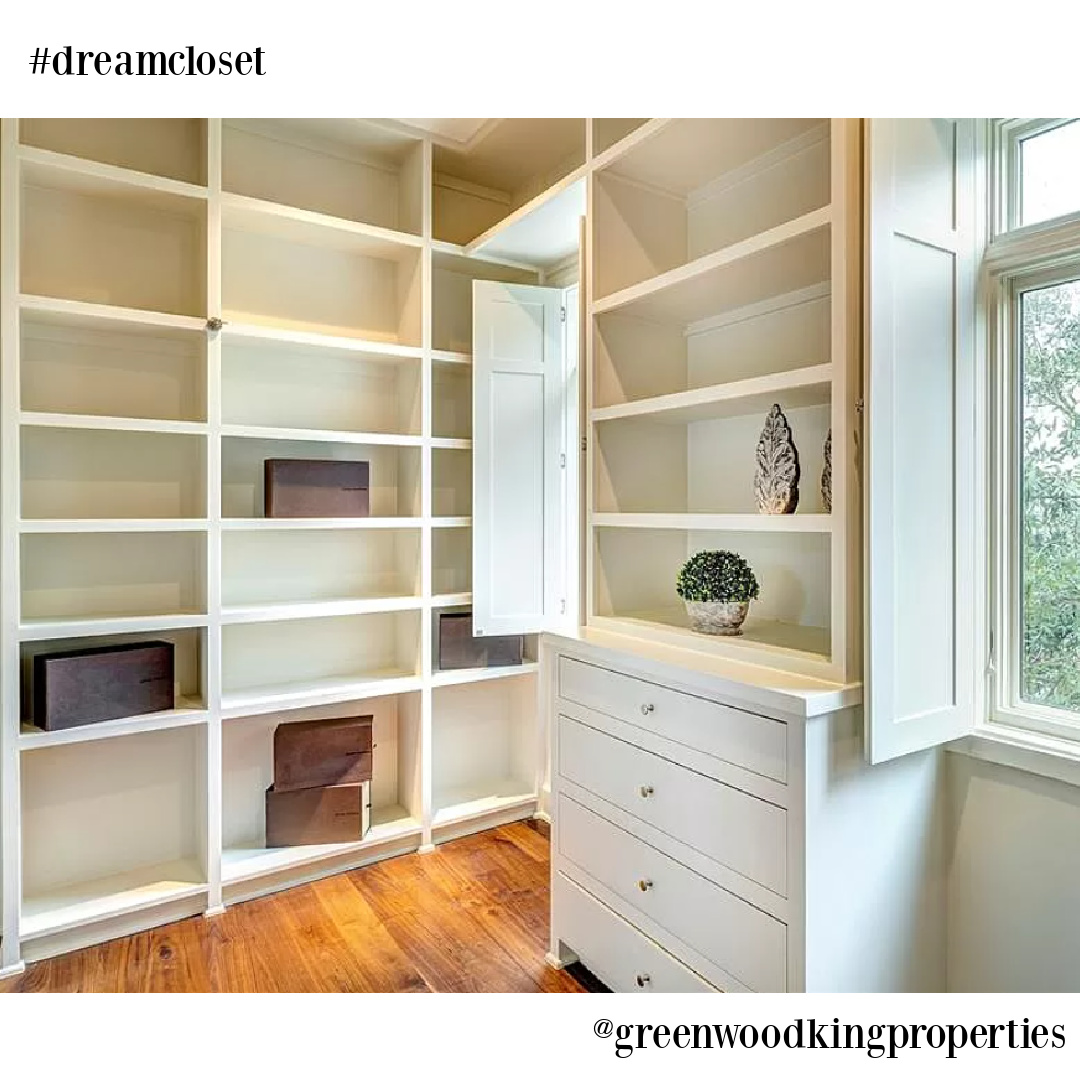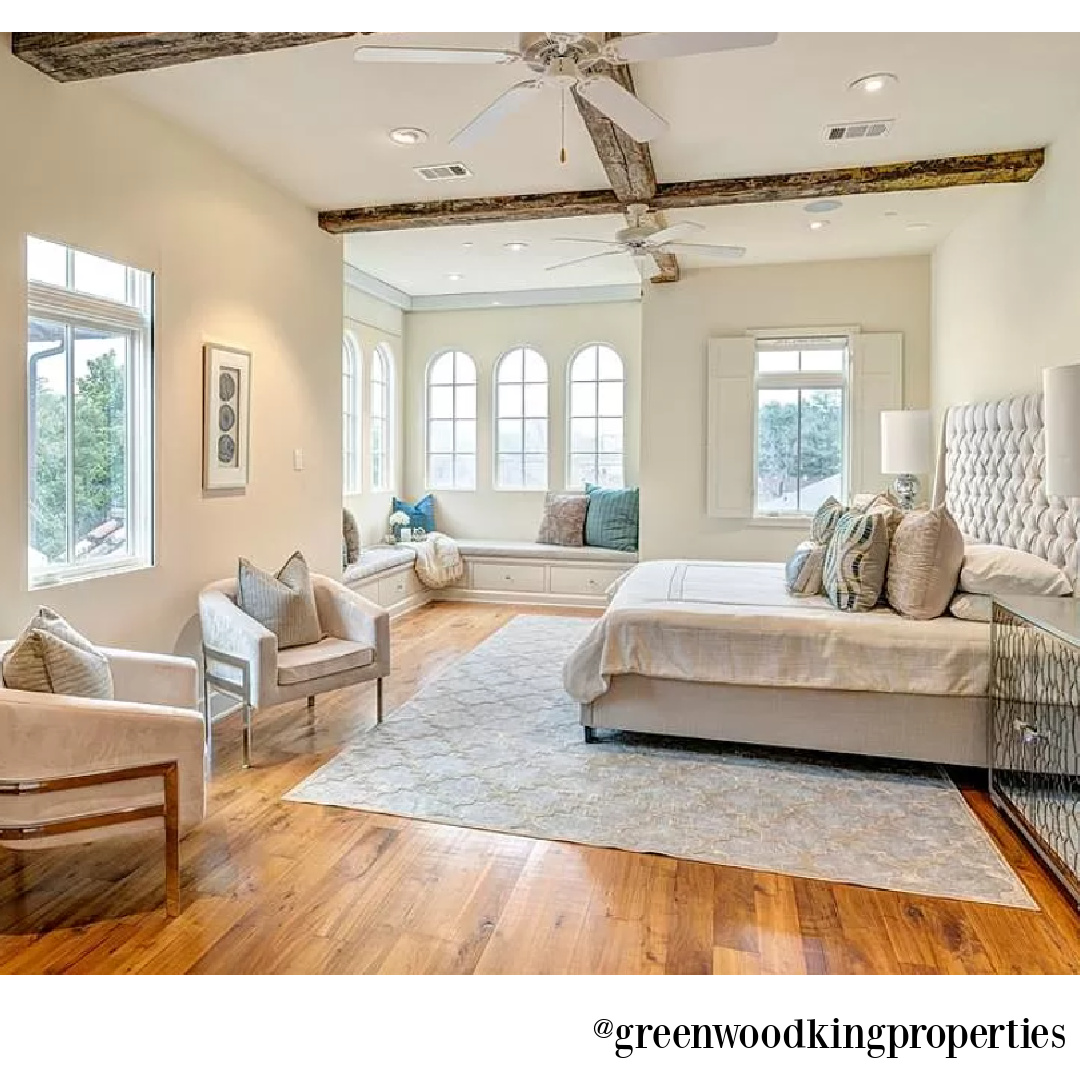 Lovely White & Timeless Architecture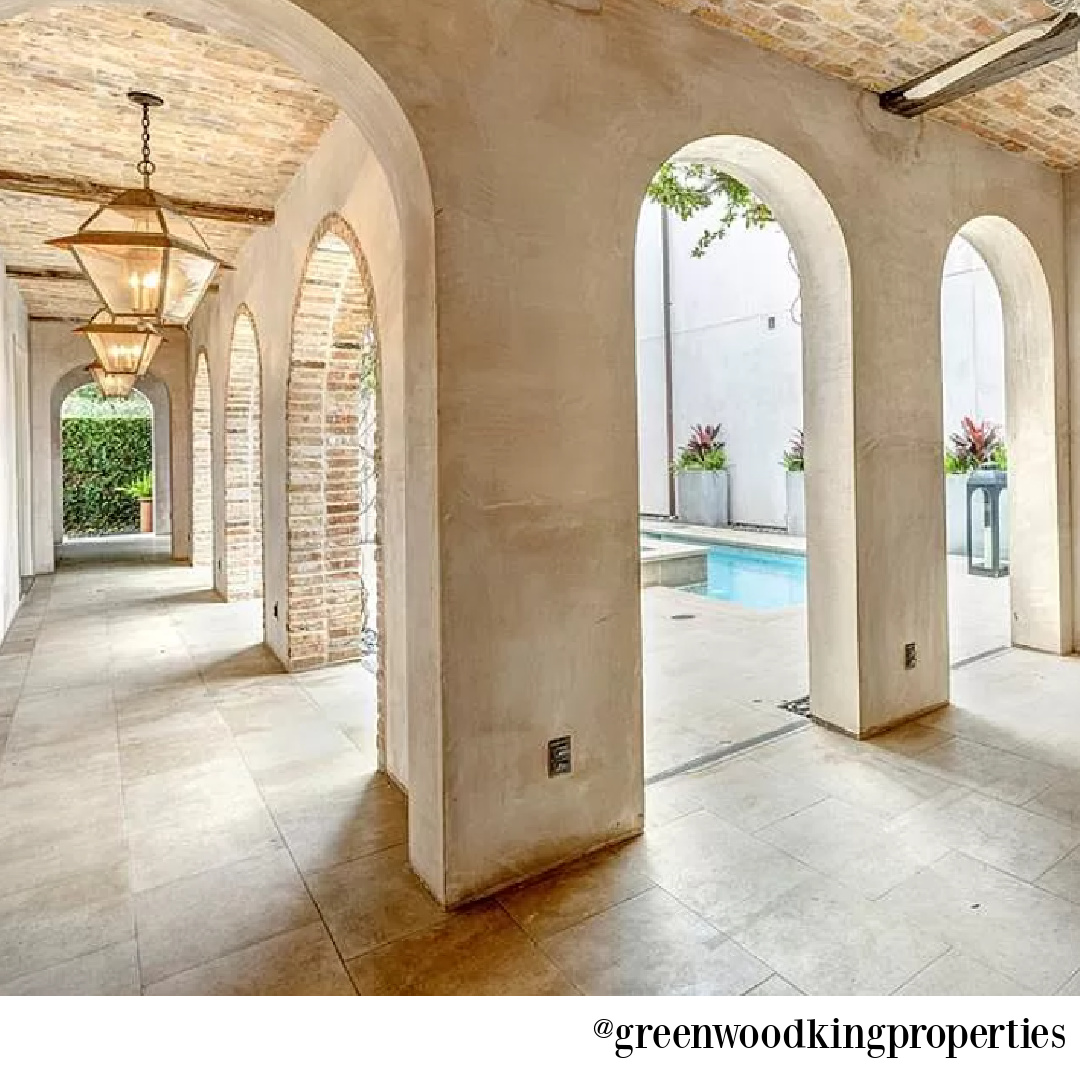 Houston House No. 3 (1115 Berthea)
Elegant French Home With Interiors by M Naeve
(1115 Berthea is sold) Cathy Blum of Greenwood King Properties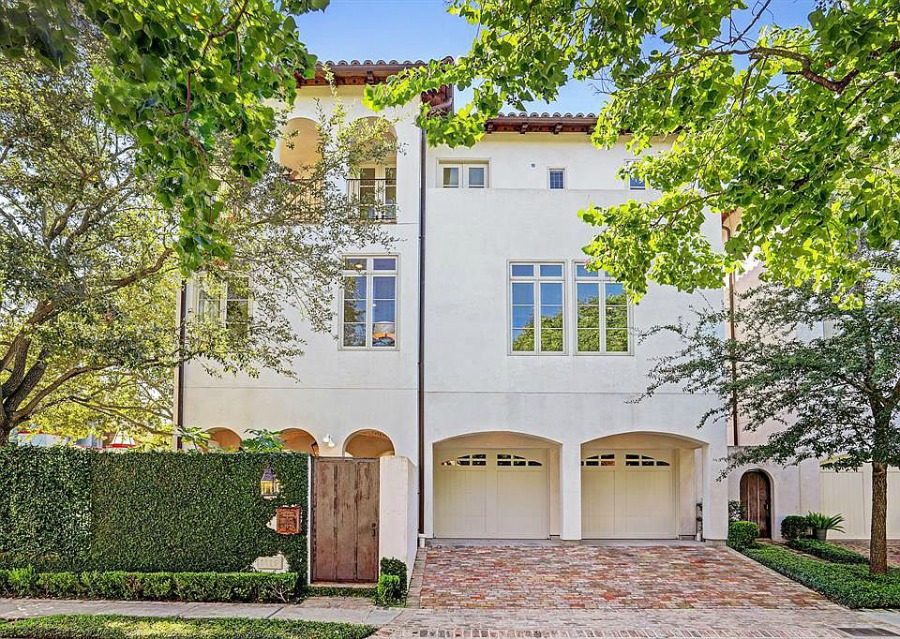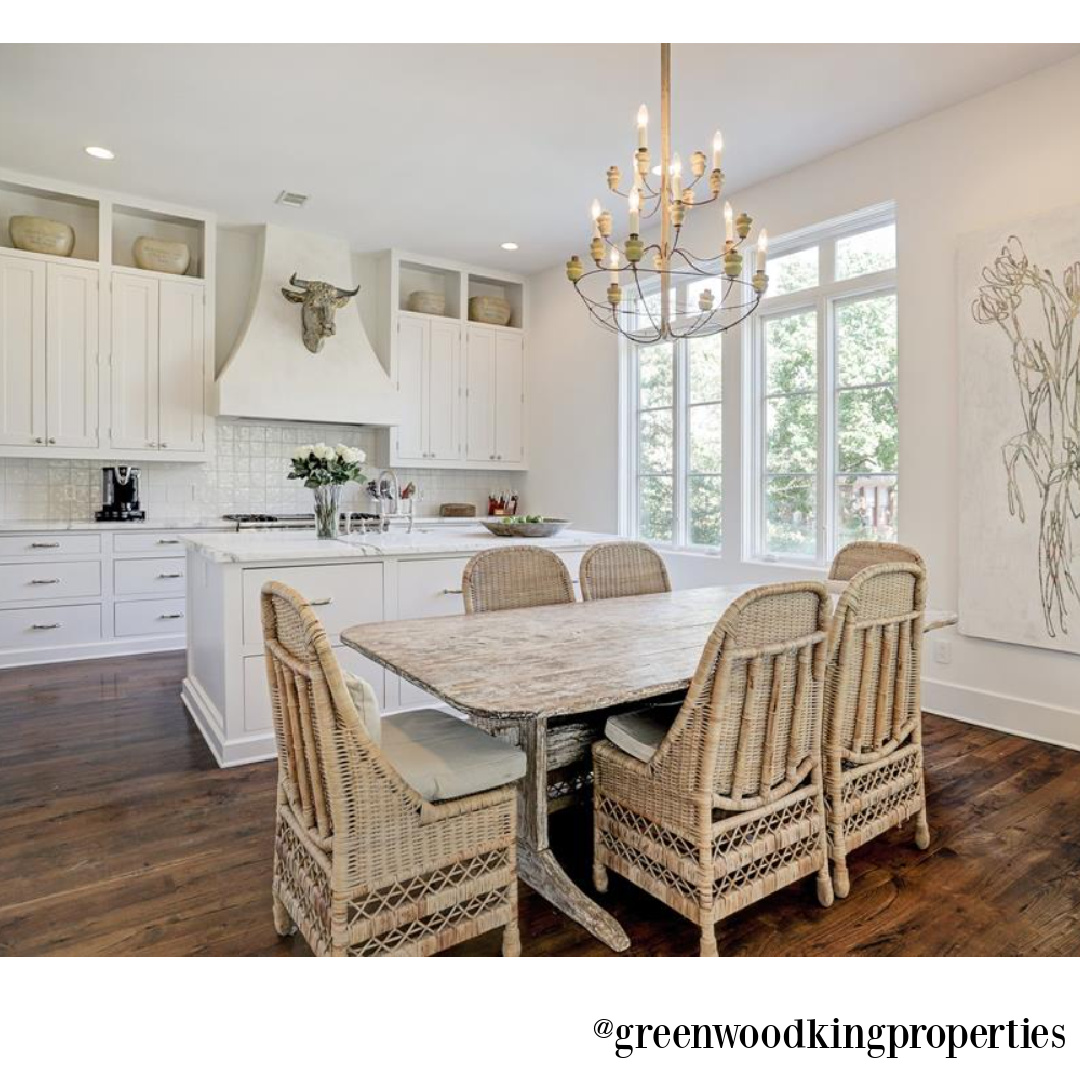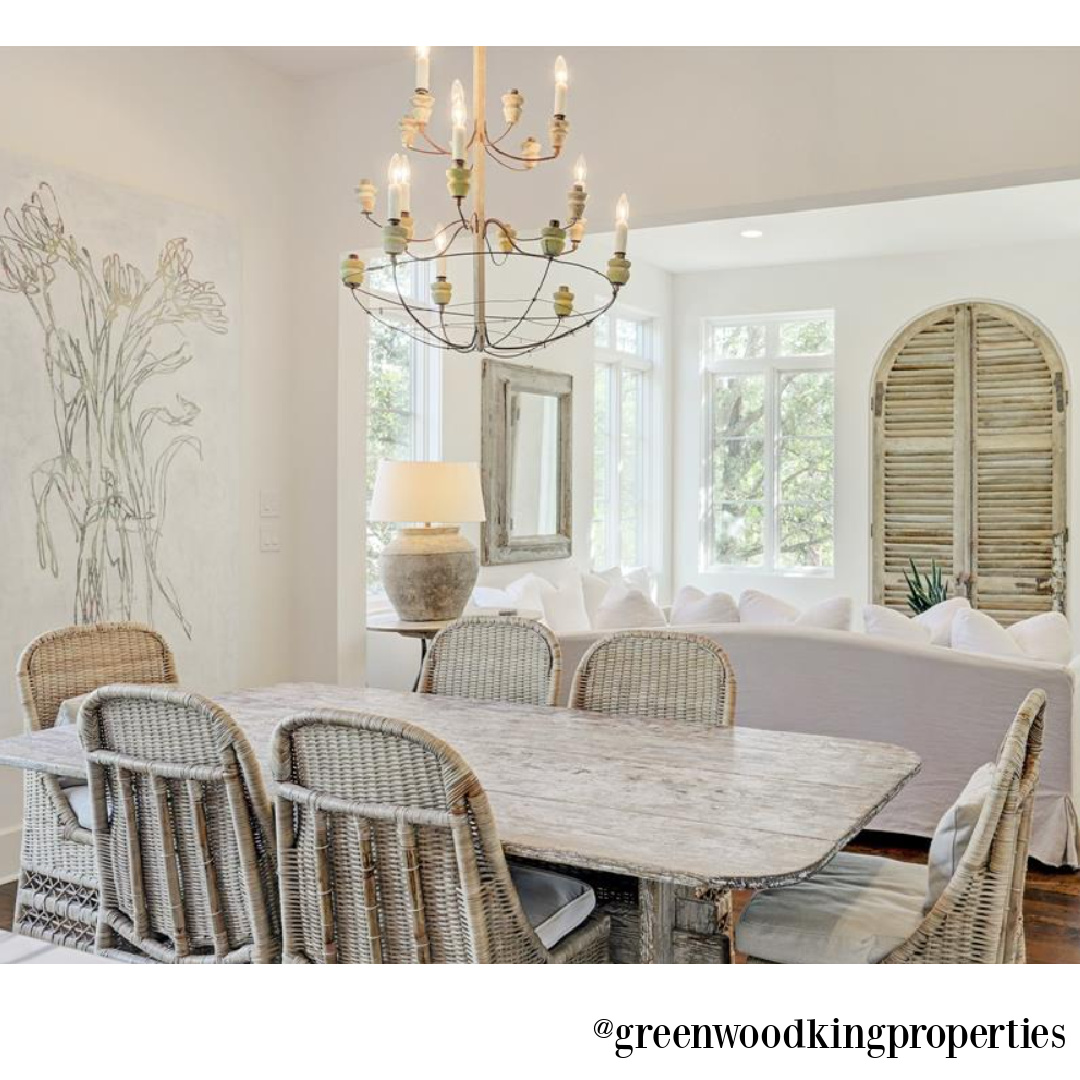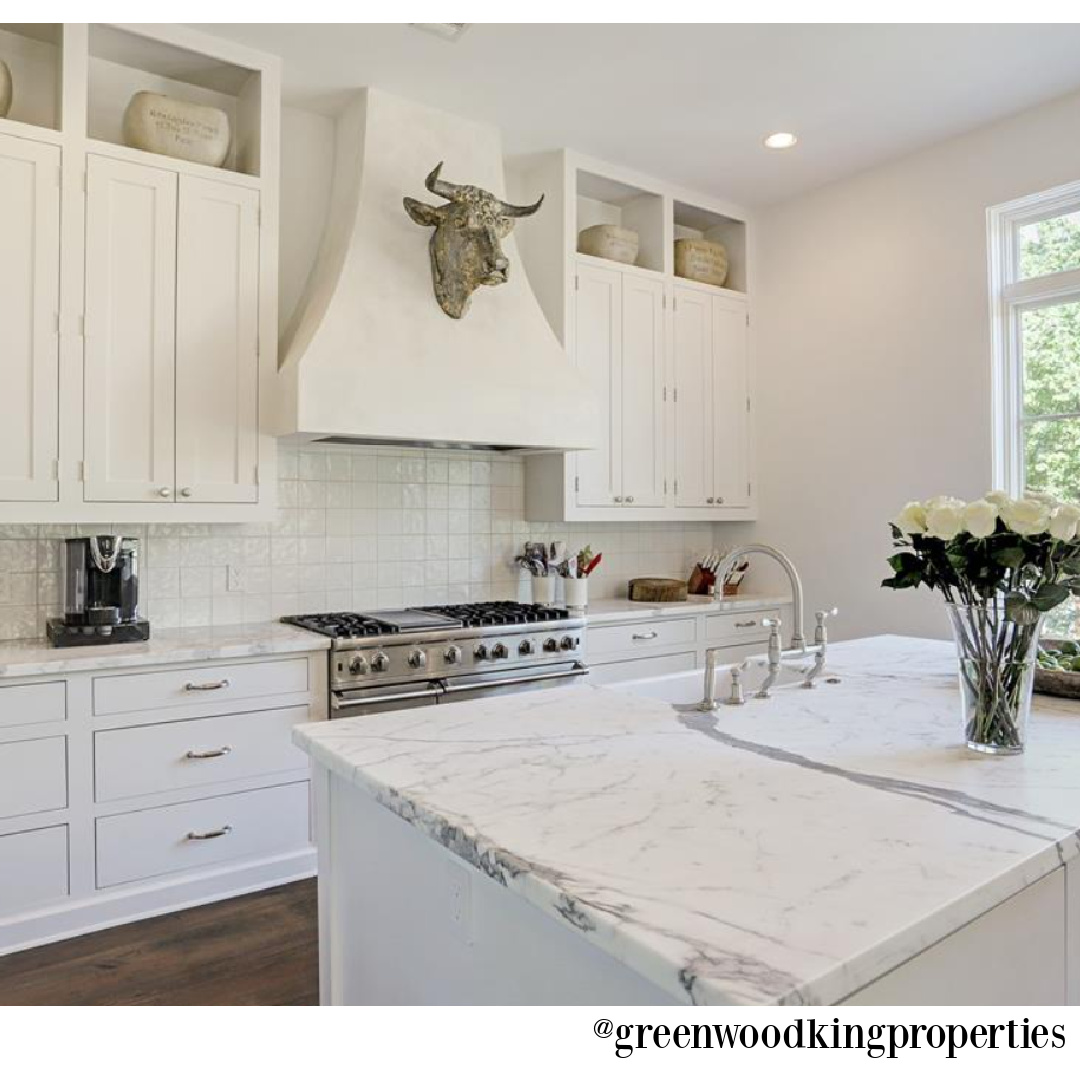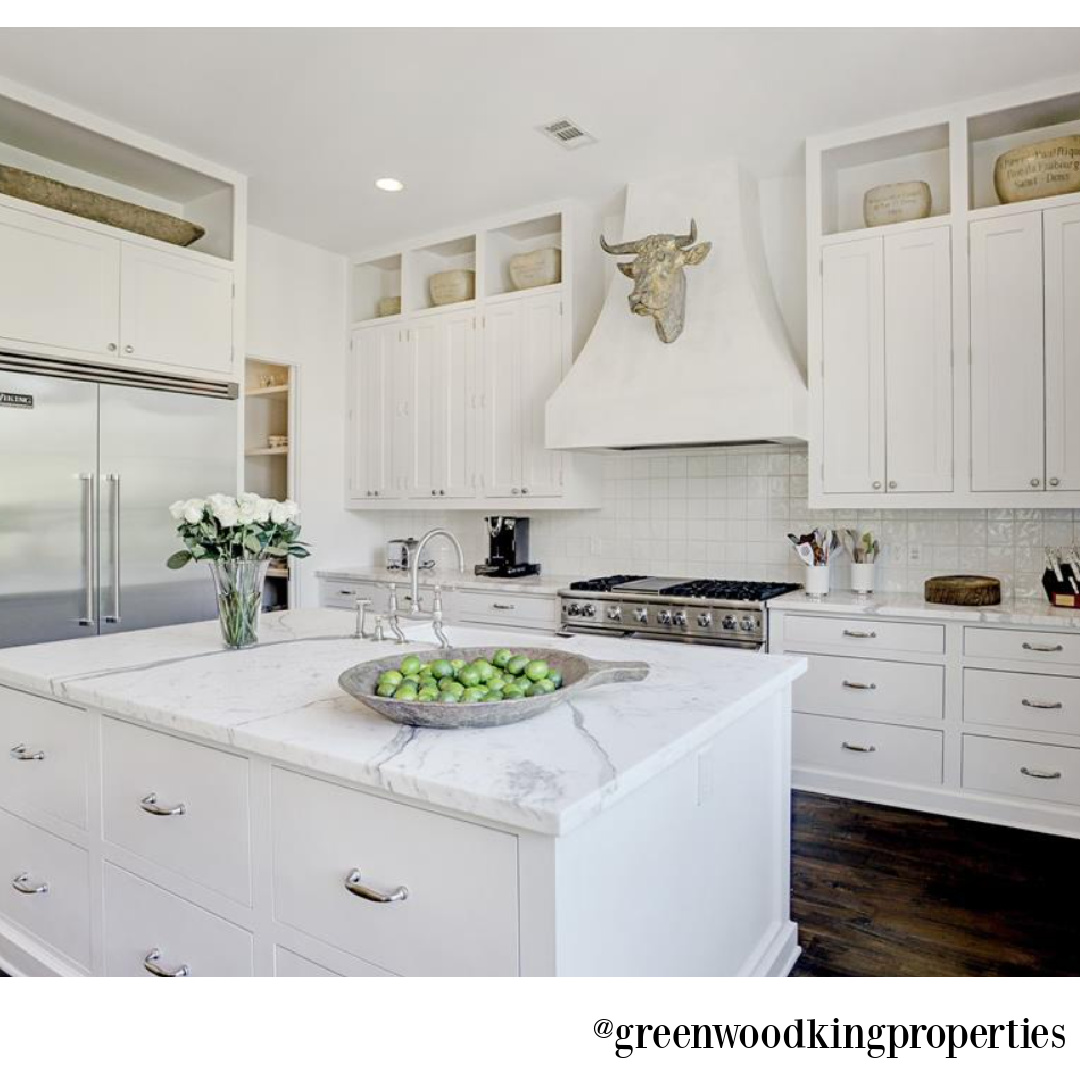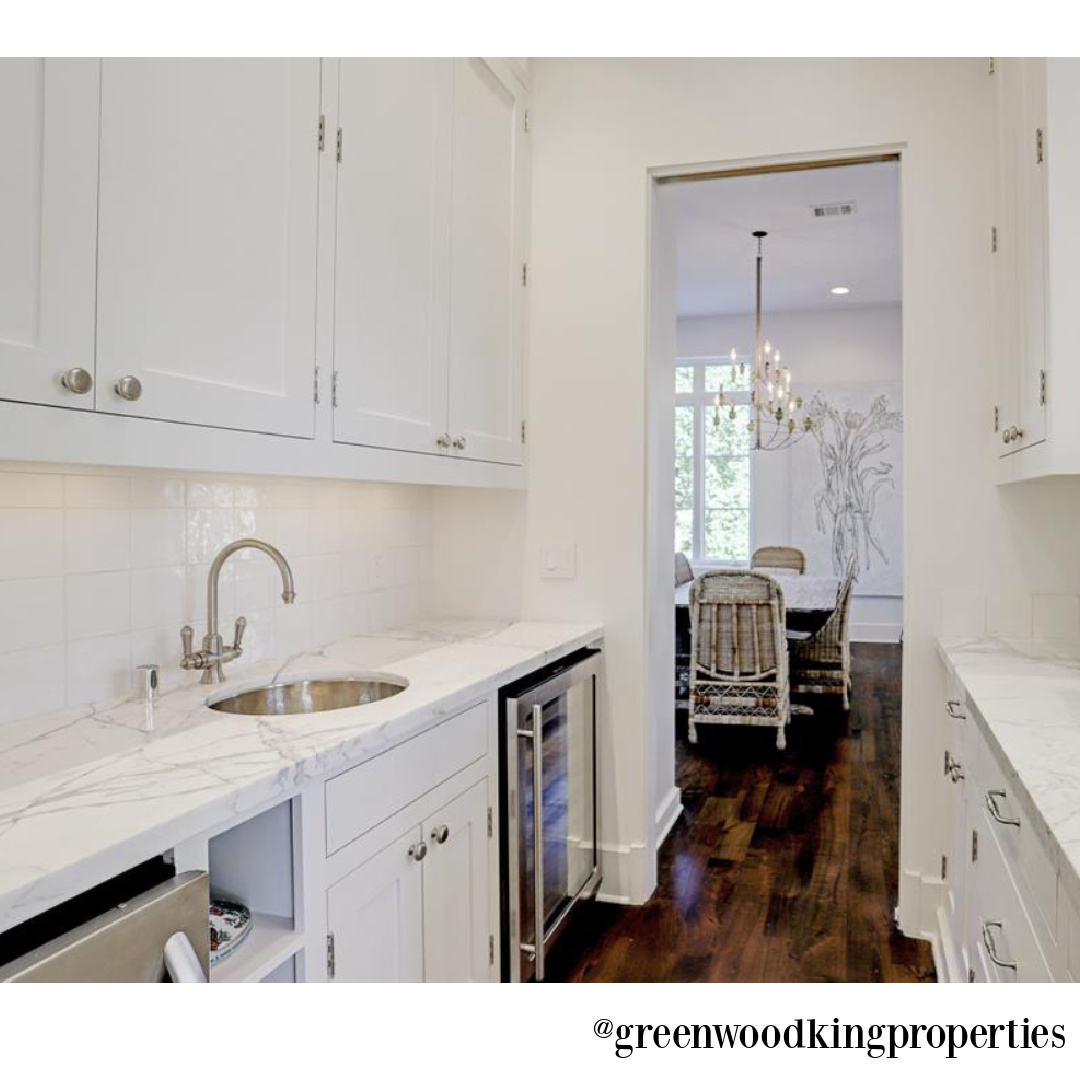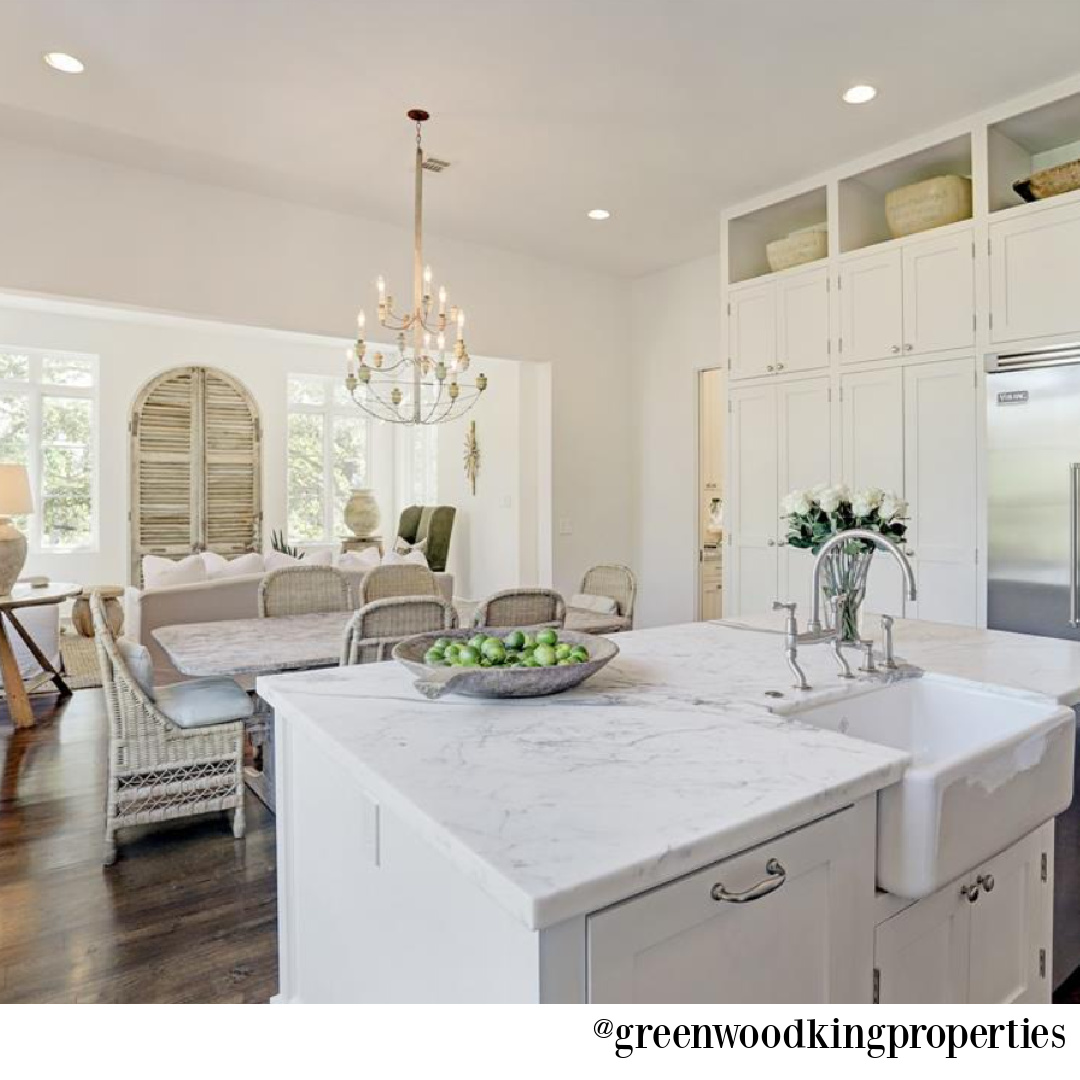 Elegant White French Bedroom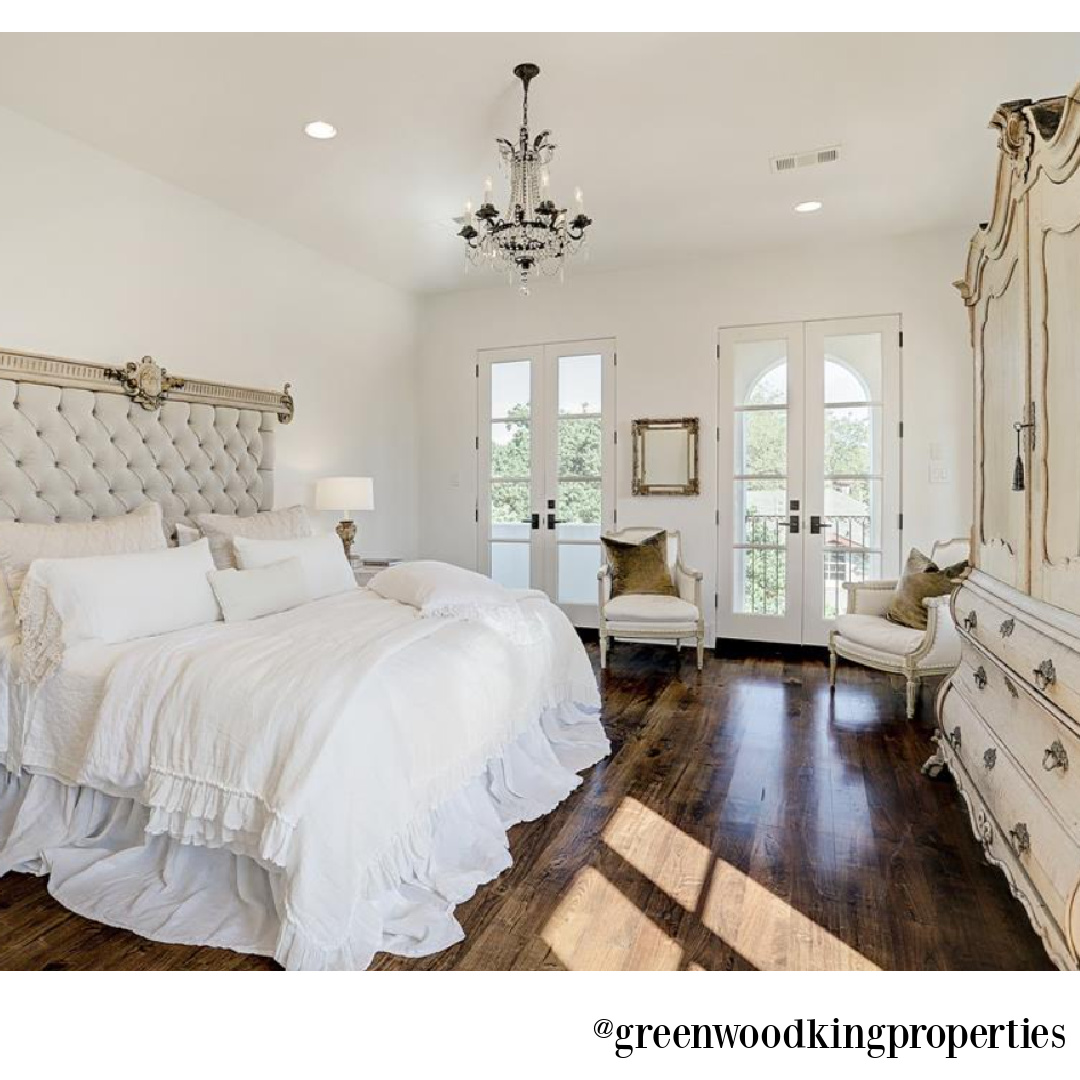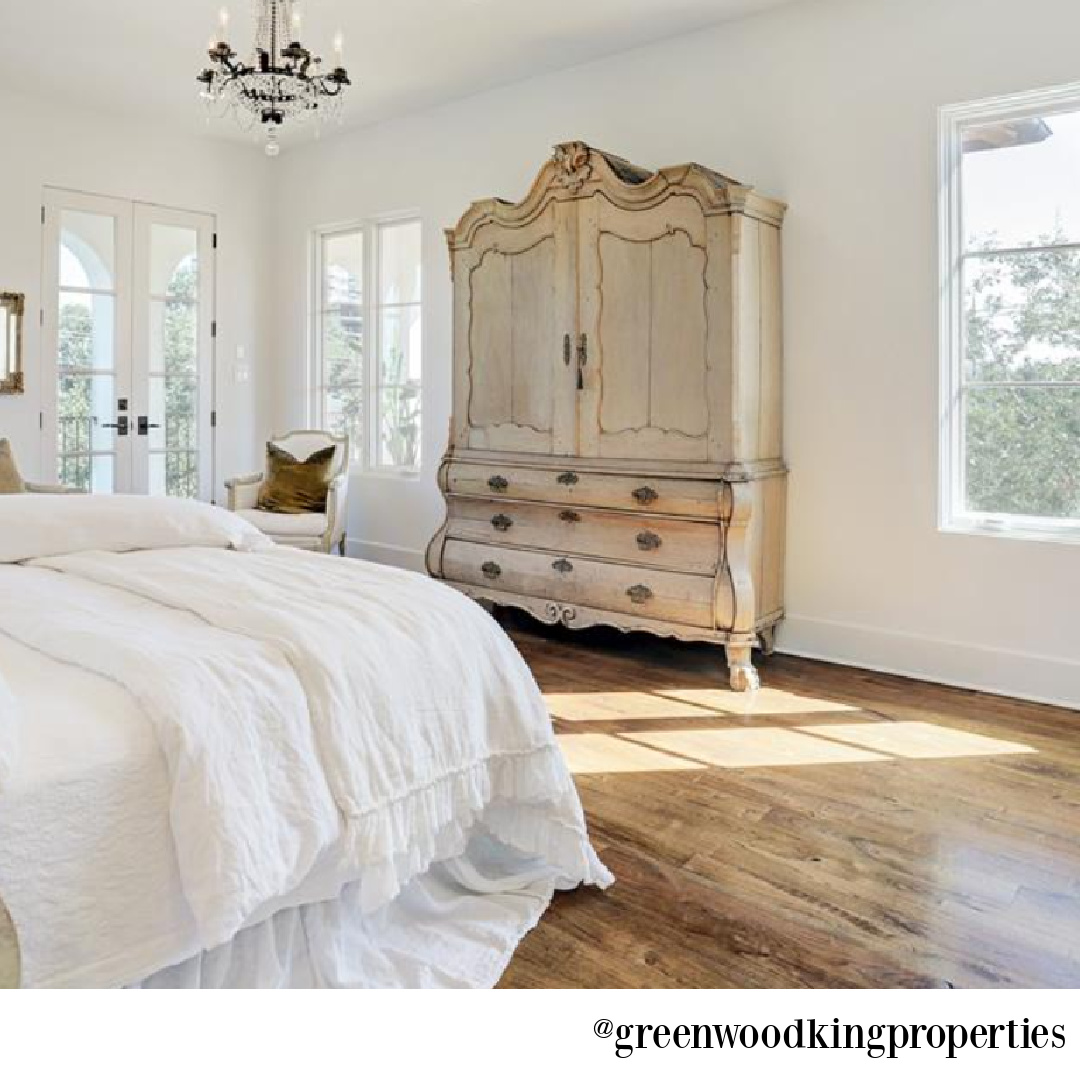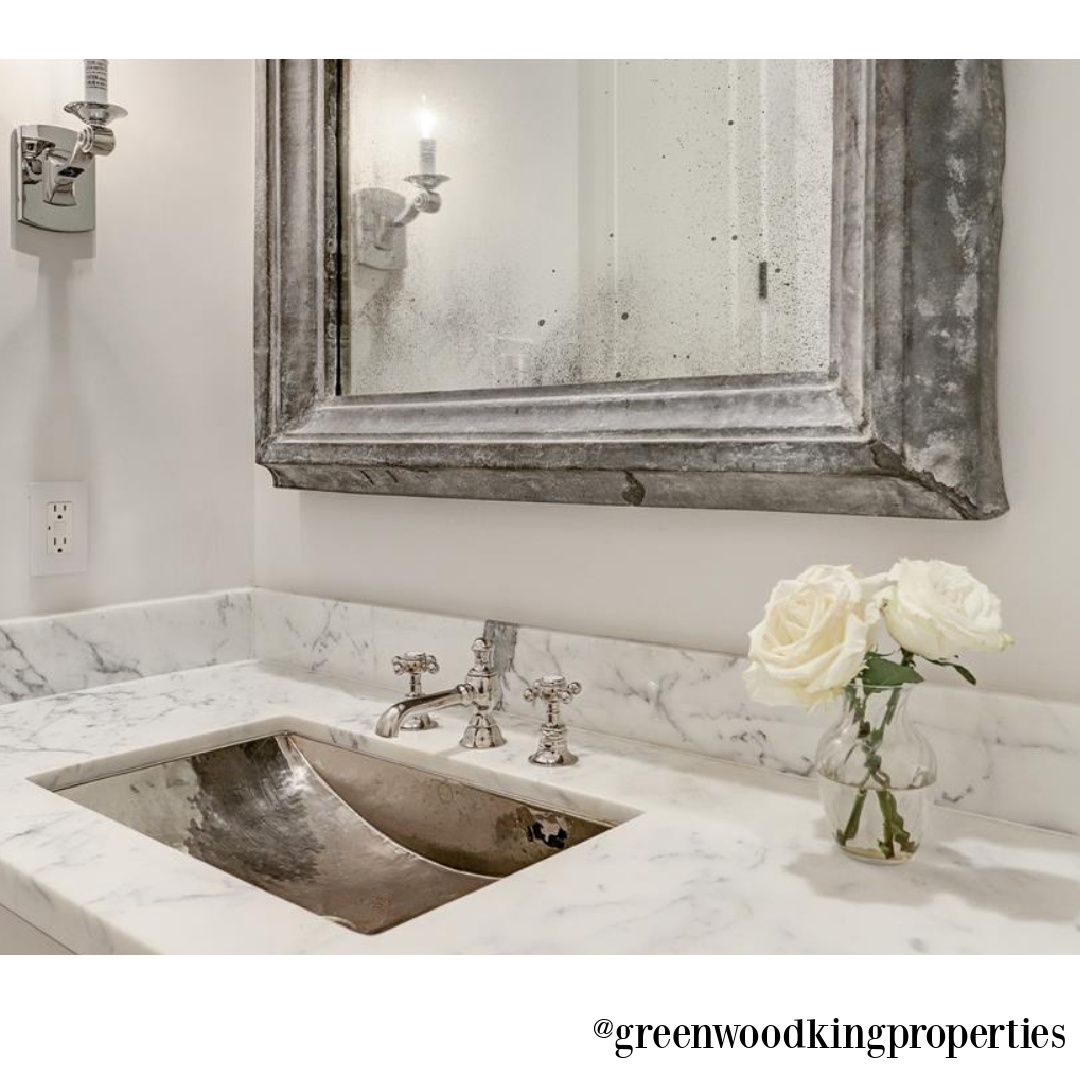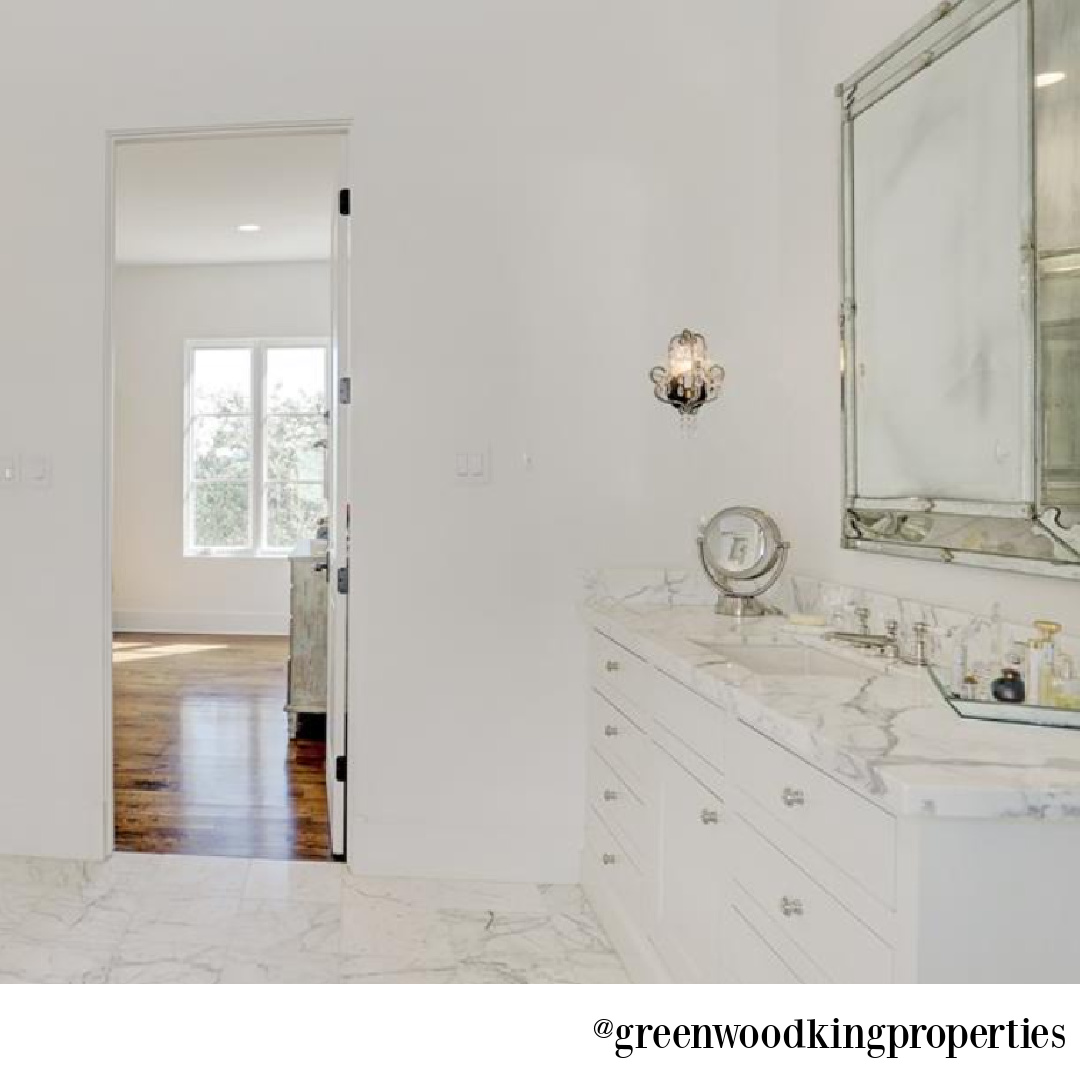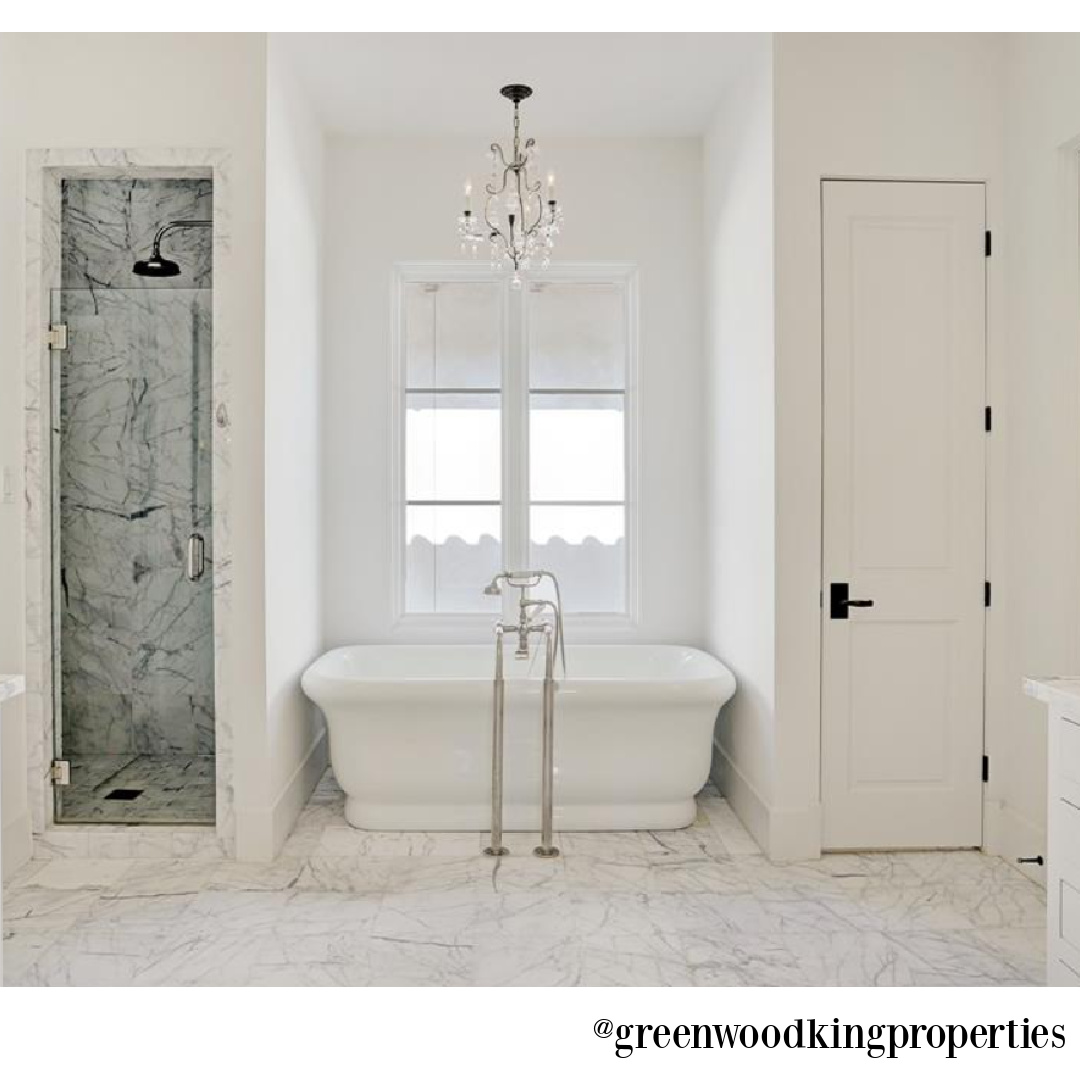 White European Inspired Living Room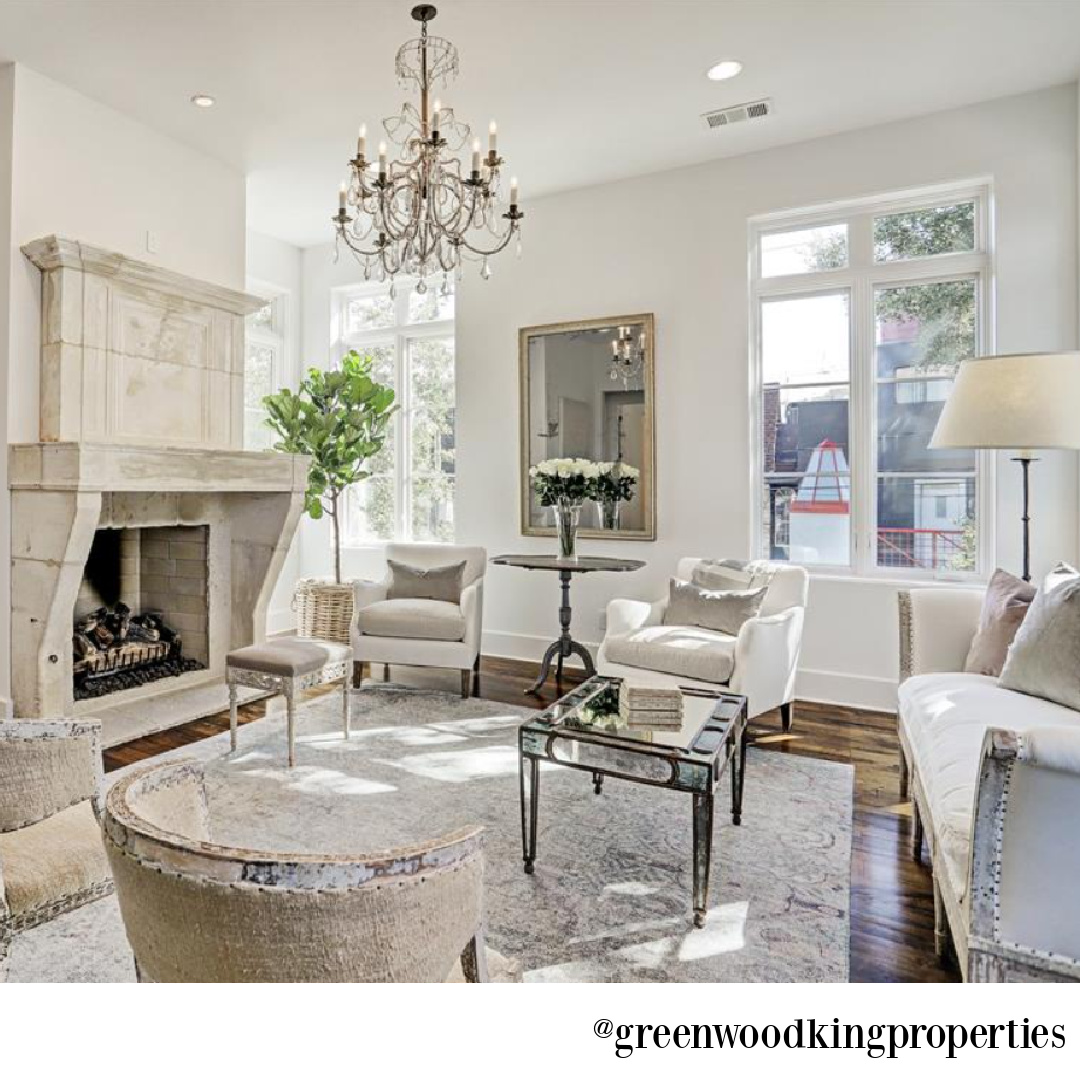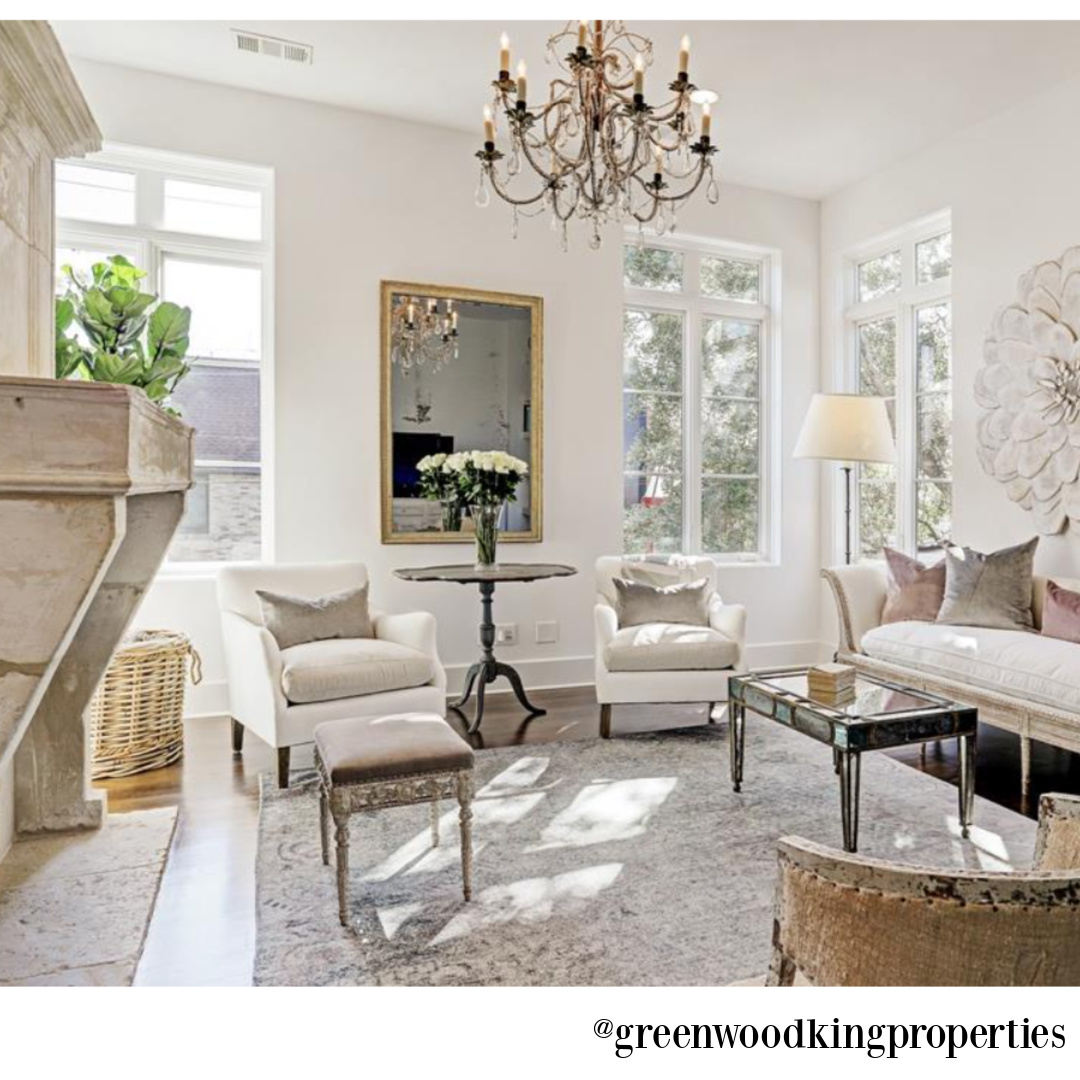 Did you choose a favorite from these three Houston homes!?! If you care to switch gears and missed my post about rustic white French loveliness, don't miss it…it's right here!
Enjoy this glimpse of an apartment with white…it's another way to approach white interiors on a more humble yet undeniably lovely scale.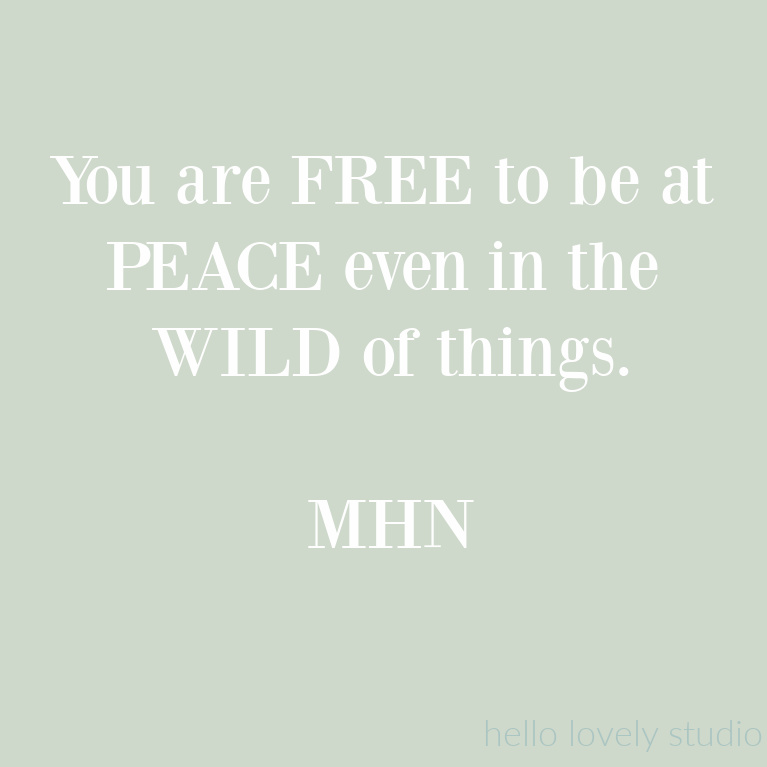 Life Lately & Learning to Trust Reality
Thank you so much for reading, following, and supporting me and my people in your prayers – we truly feel held. While we have plenty of stress and chaos in daily life at the moment (too much to report, really), what a blessing to reflect on how far we've come.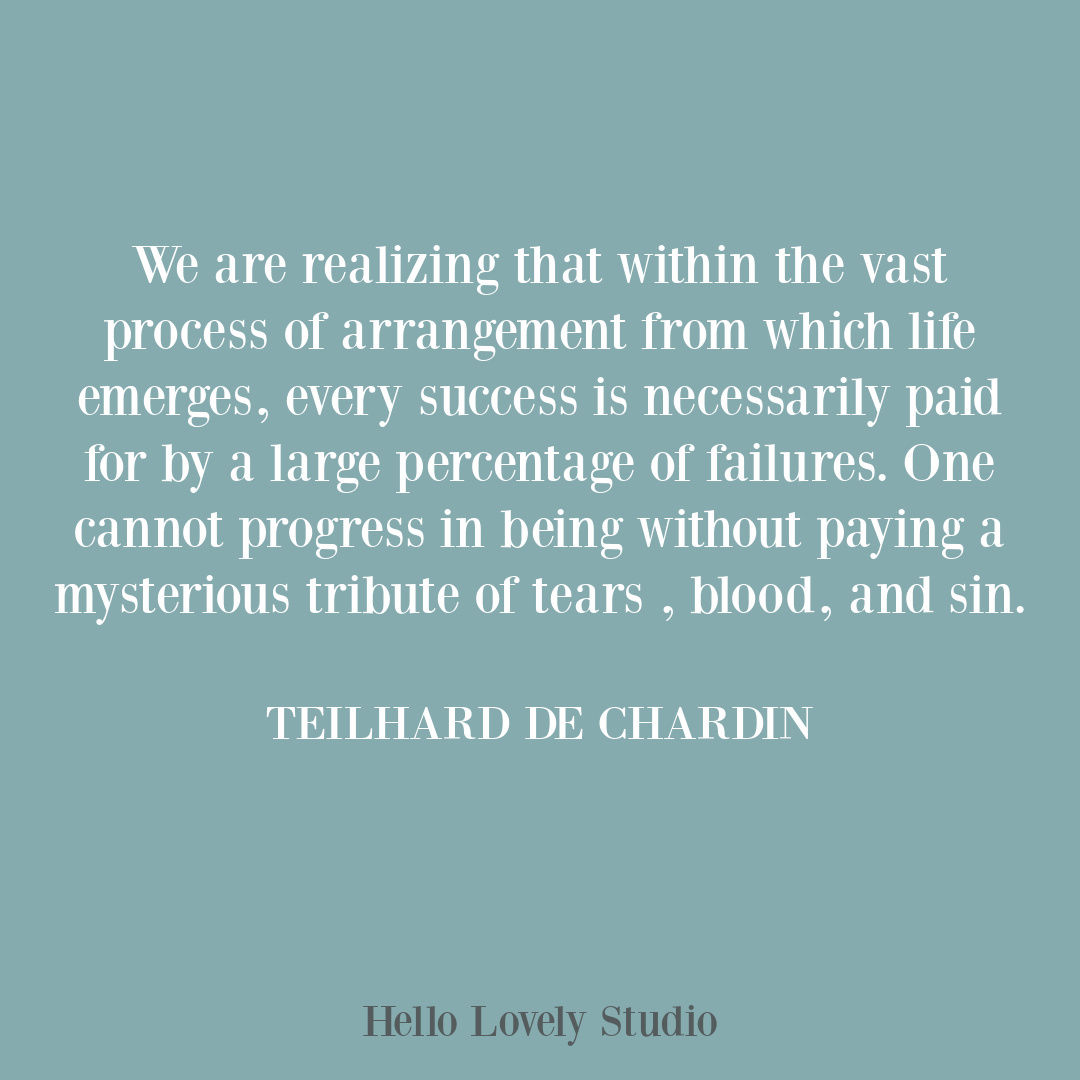 A year ago, our son's doctors were not sure whether he would require additional plasma pheresis for weeks, for months, forever (it's a rare blood disorder called TTP). But this was the week his awful and painful port finally was removed! The stone was rolled away! Resurrection could follow. What an answer to prayer.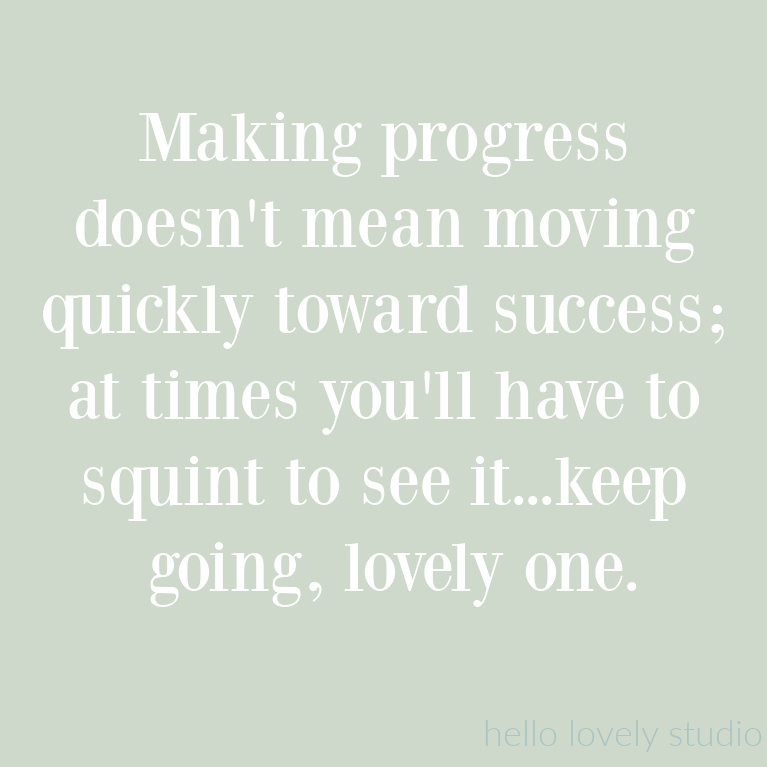 My son and I will never ever forget the suffering of that day the stone was rolled away. But after a long process, what a relief when he could once again move his head without pain. He then began weekly blood work and appointments at the cancer center as he required chemo for months.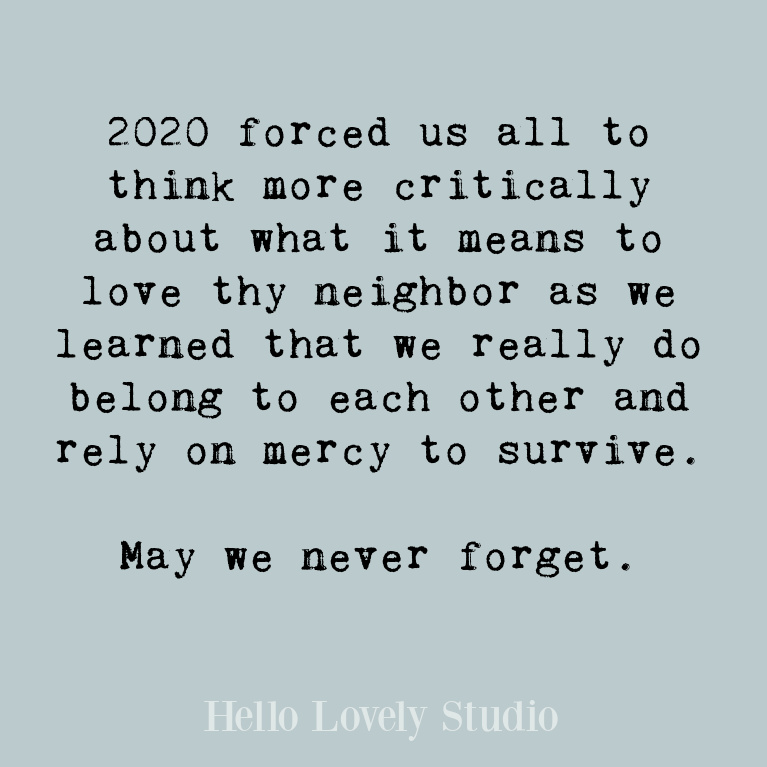 Just when he felt himself coming back to life, the virus of the day rocked his world and then ours. If you had told us our son during chemo would be the one who infected us, we would have never believed it! But that is what happened.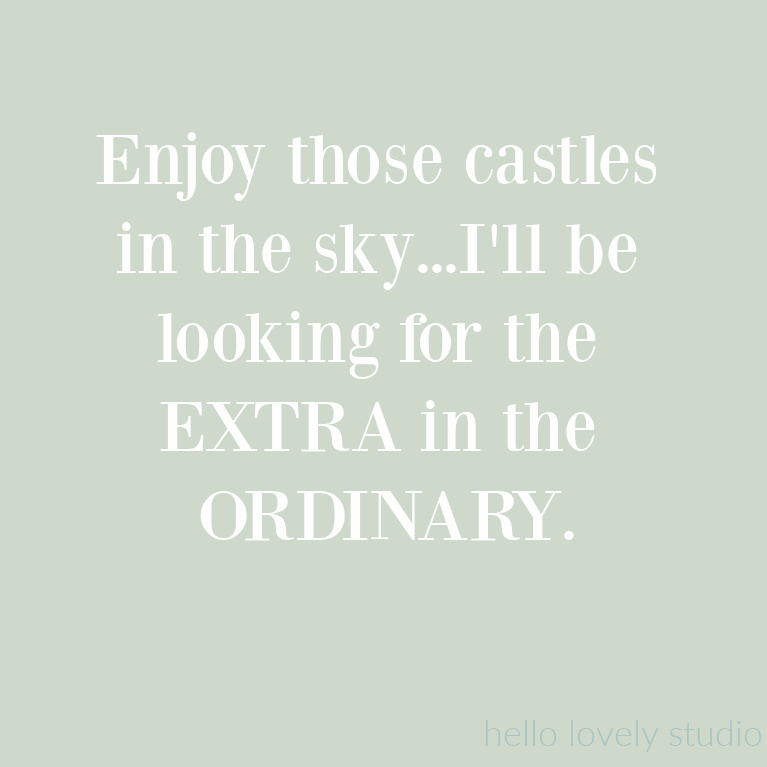 So our fresh battle last September became together surviving the respiratory, psychiatric, and GI nightmare that raged for six weeks.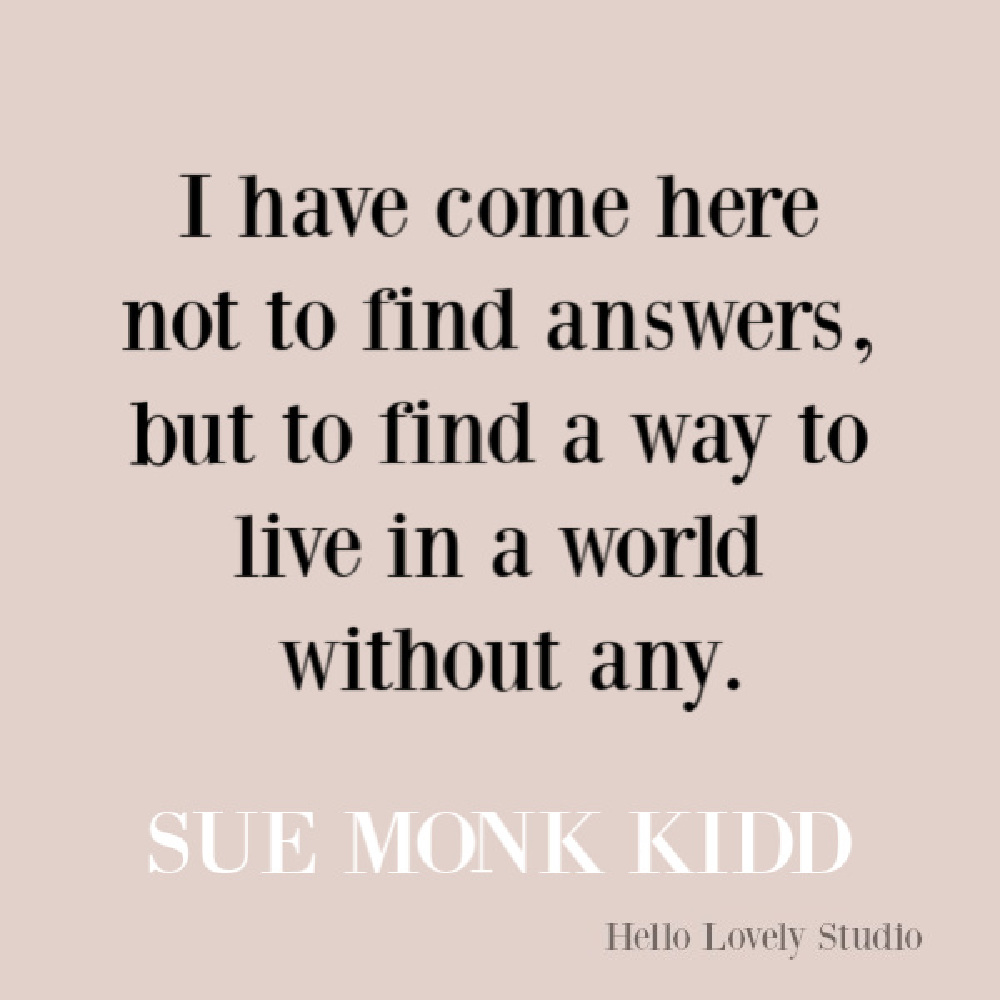 Pain Relief…Finally!
A year ago, a cocktail of new medicines helped me avoid excruciating pancreatic attacks in response to fats in my diet. We still don't know how this condition developed. Since I have lived with Crohn's since age 18, it may be simply a progression of the inflammation, exacerbated by stress, age, and environmental factors. I remain on a low-fat diet and am happy to report I gained all of the weight back. Even better, I was recently able to discontinue most of the prescriptions introduced a year ago. My illness still flares, but so does hope.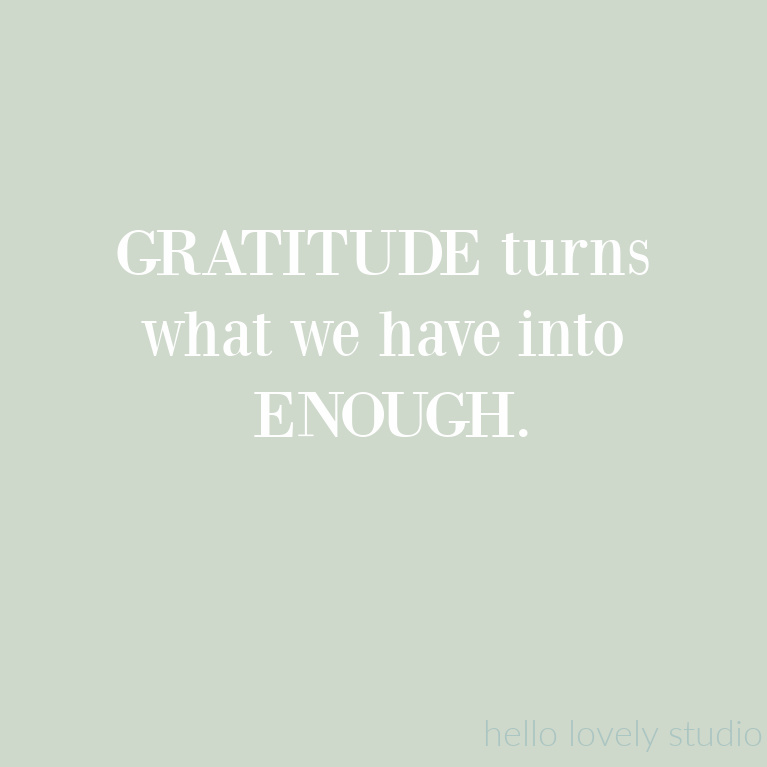 More Renovations Happening
Last year, we renovated our eldest son's new home, and presently, we continue to remodel a 1950-built tiny house for our younger son. We painted it (Behr Ultra Pure White), added a new roof, shutters (painted them Benjamin Moore Boothbay Gray), lights, window box, etc. It isn't just the house that is tiny, the lot is teeny weeny with no room for a garage. So a driveway is going in very soon (over 70 years without a driveway!!!) and then hopefully a car port.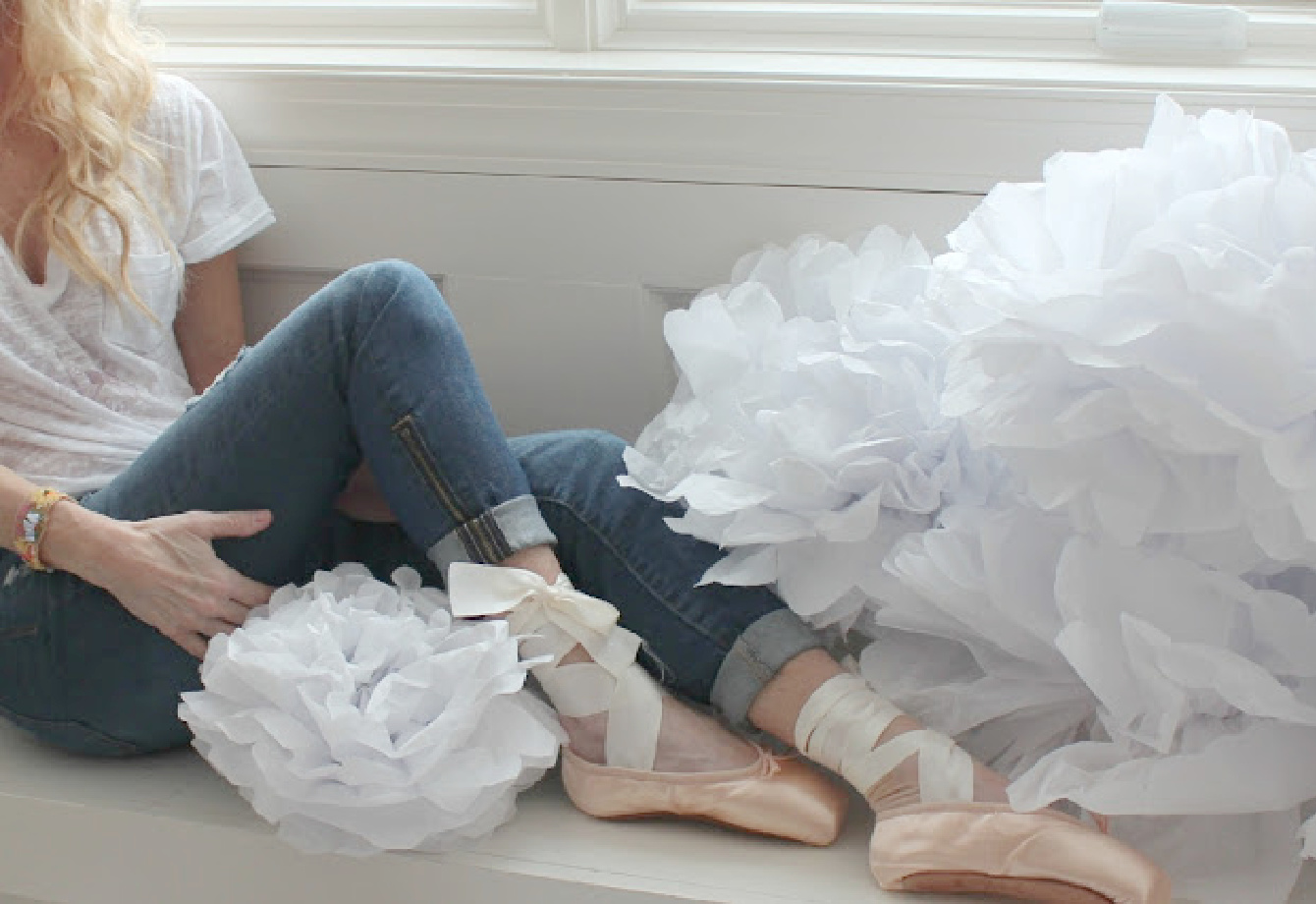 No matter where you are this very moment, I want to encourage that: TRANSFORMATION IS UNLIKELY TO HAPPEN IN A SINGLE BROAD STROKE.
SURE, EPIPHANIES AND FUTURE-ALTERING MOMENTS may arrive ALL AT ONCE. The births of my children stand out.
BUT LIFE AND LOVE ARE TEACHING ME TO TRUST THOSE SMALL, STEADY STROKES CREATING: NEW EYES, BEAUTY, AND WISDOM.
Renovating homes (or gardening or suffering from illness or a divorce or financial ruin or trauma or abandonment or deep loss) are ripe with potential to teach just what we need in order to grow.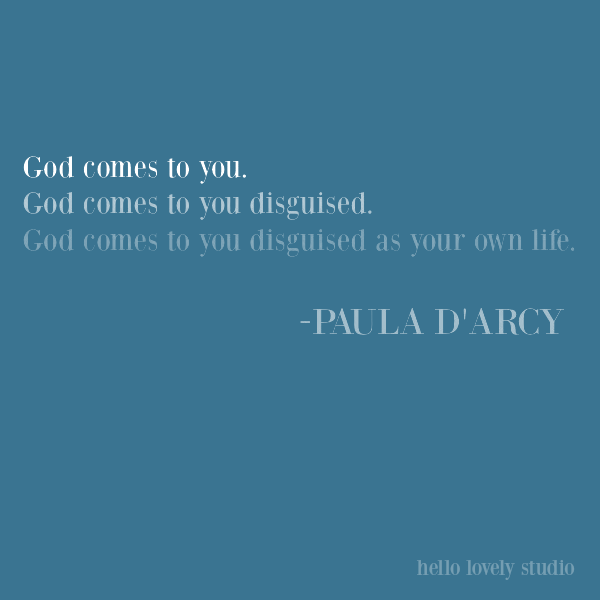 What does this mean for me personally right where I am? I need not look further than daily life's reality with its awkward absurdity, bruises, and imperfection to find all I require: Love, Presence, Grace, God, coming to me disguised as my very own life.
Discovery of this as a dreamer drawn to the riches of la la land within my lovely head is nothing short of a miracle.
p.s. i love you.
Peace to you right where you are.
-michele