While 25 Despair Quotes for Courage, Hope & Personal Growth may seem like a departure from peaceful encouragement typically shared here, my intent is to shine light. If you're new to this blog, you may not know my educational background as a professional counselor. It's one of the reasons I am compelled to bring inspiration for interiors, both our homes and hearts. We have all surely fought difficult battles in the past year, and many of us have more healing to do. Here's a collection of thoughts to inspire deeper reflection as we journey toward brighter days. Let's be gentle with ourselves.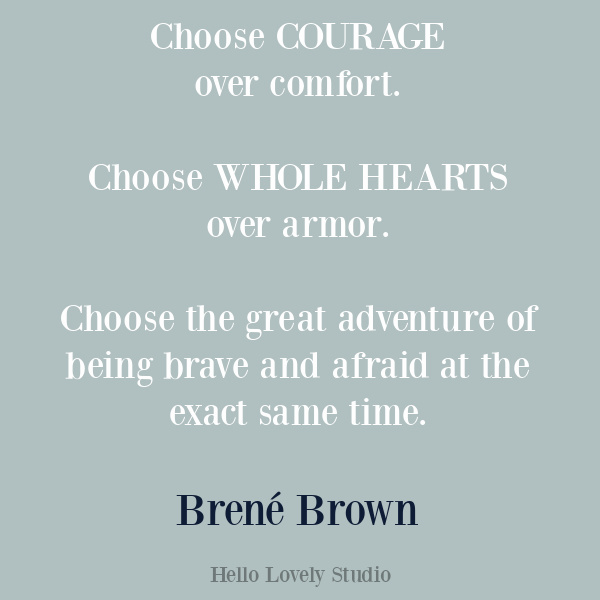 25 Despair Quotes for Courage, Hope & Personal Growth
No matter how many times the catchphrase "we're all in this together" is uttered or how intentional we may grow with self-care, it seems loss, discomfort, anxiety and loneliness have remain all too commonplace.
Let's face it…some days we are simply less resilient than others.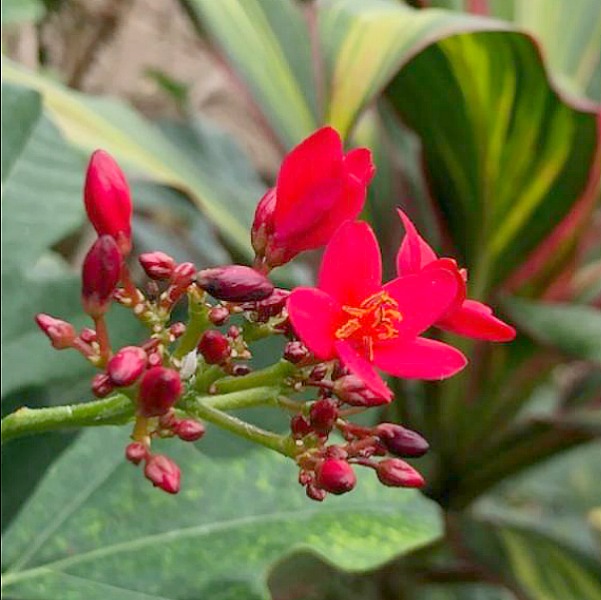 We need reminders that feelings of despair do not signal we are defective or weak as much as superbly human. While I have professional training in psychotherapy, it is my personal experience as a human sensitive to despair that allows me to lovingly support others.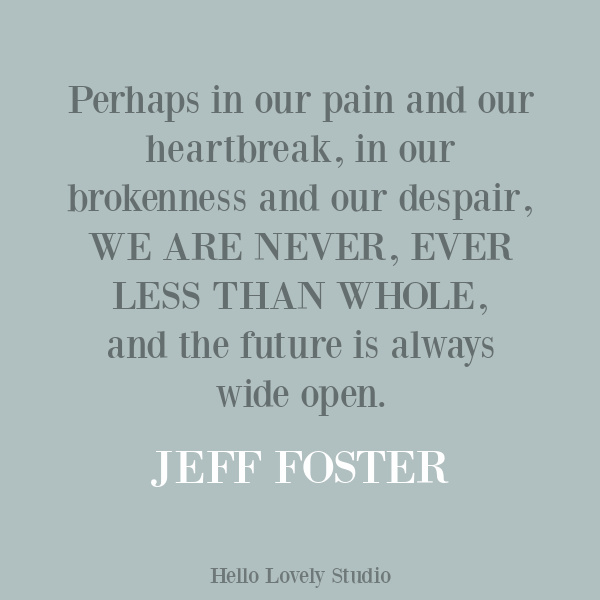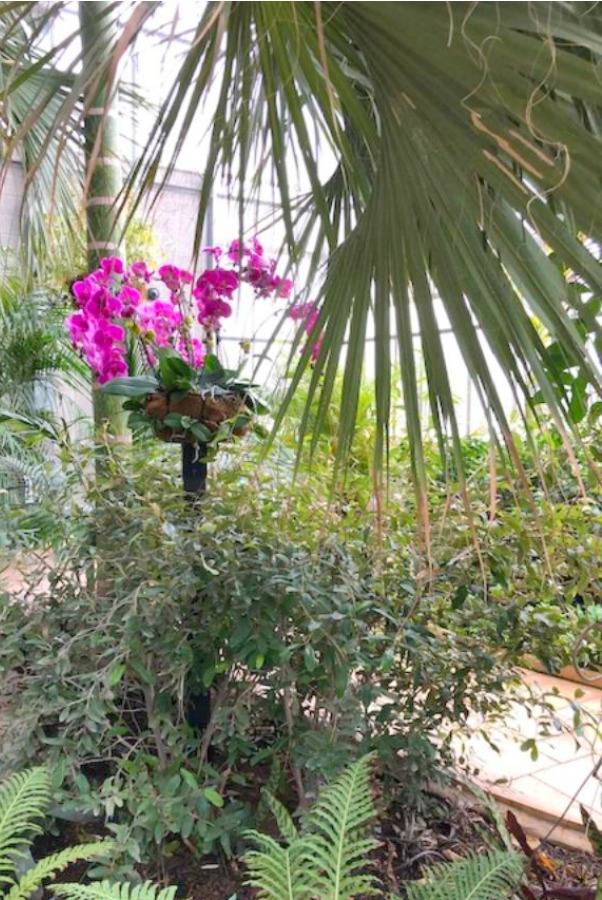 Maybe these stirring and poignant quotes will resonate for you or somehow clarify a longing.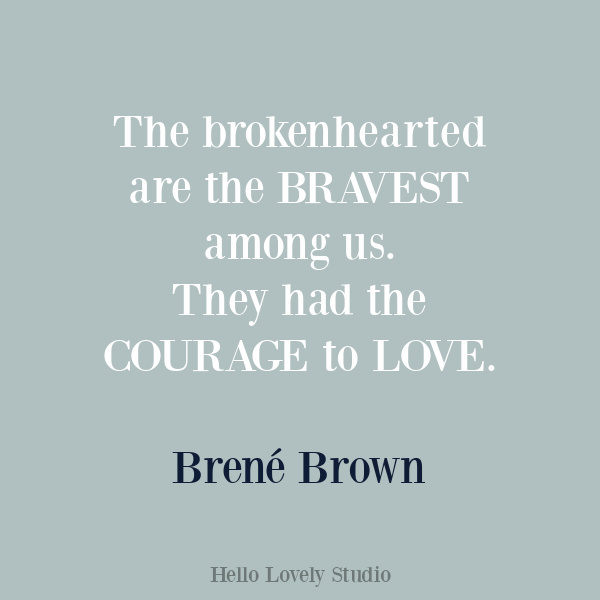 Quotes About Despair, Healing & Hurting
I hope you'll pin the quotes that speak to you (many more in these stories) to spread encouragement, wisdom, and emotional support…sometimes we feel a little less lost and alone when we find just the right words.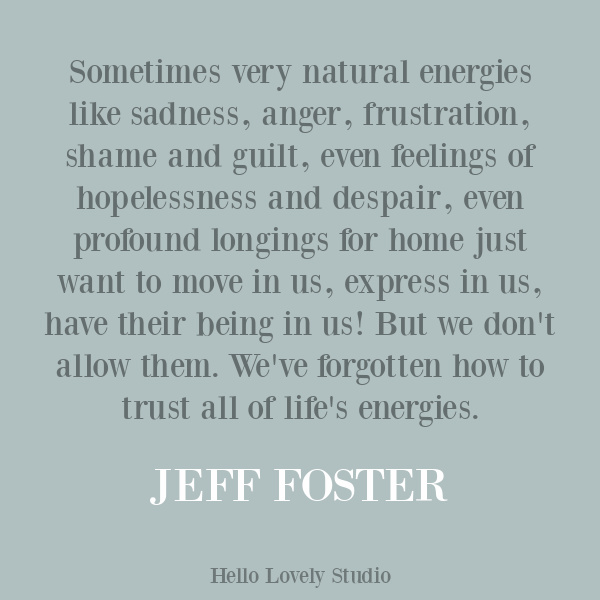 It certainly won't hurt to expand our emotional vocabularies to better communicate about the interior landscape.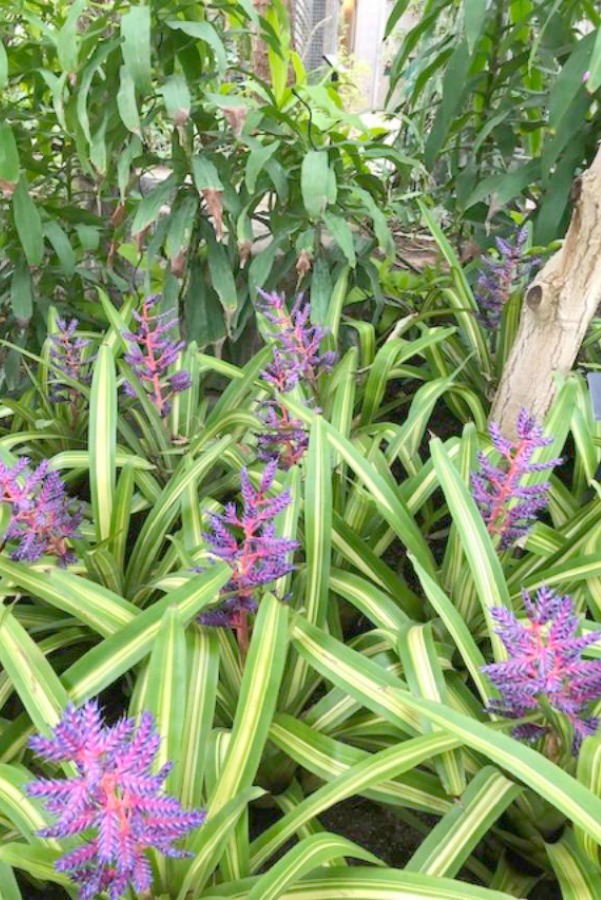 I'm also sharing photos I snapped (tropical beauty blooming inside a greenhouse in the middle of a harsh winter) and books to consider.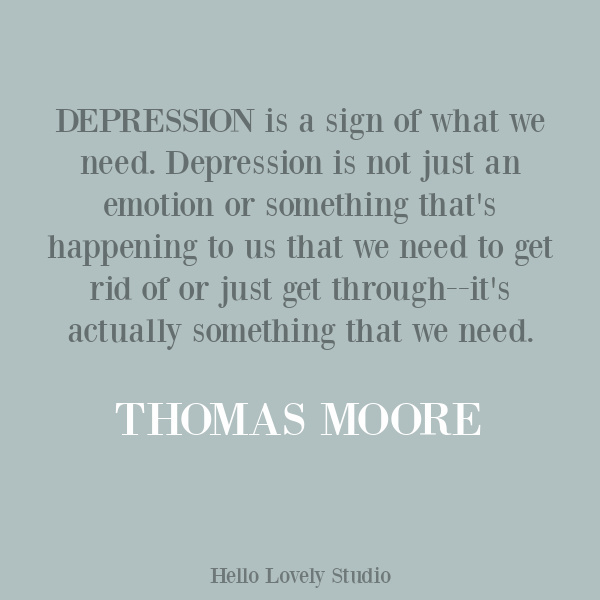 This book of essays may speak to you if you are experiencing low mood (not clinical depression or major depressive disorder) and want to feel joined by vulnerable anecdotal reflections.
It may also help if you are supporting someone who is navigating depression.
Wildly Popular Google Search in 2020
A certain wildly popular Google search last year first made me laugh then cry when I learned of it…
can you guess what it was?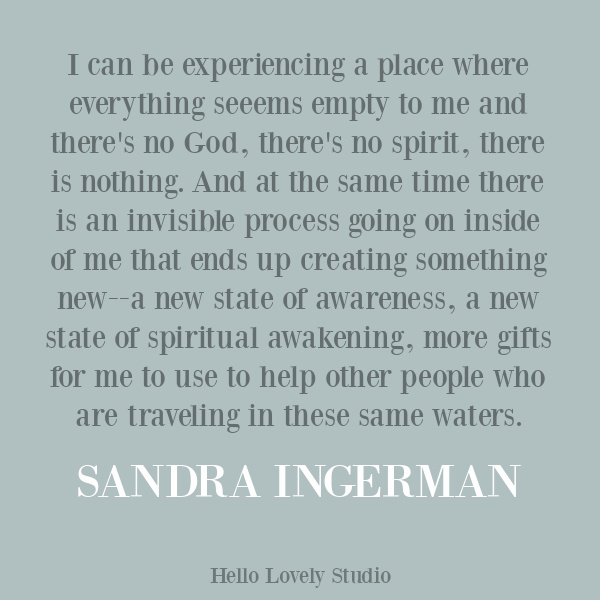 Here's a hint.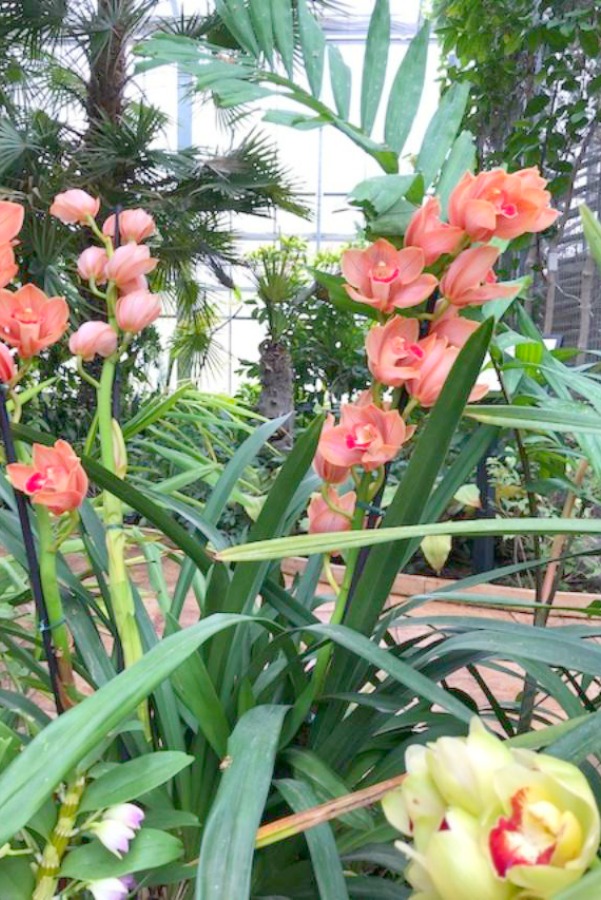 Even though I have a limited number of appointments to keep on the calendar, I recently missed a therapeutic massage appointment FOR NO GOOD REASON!
One of the most popular Google searches last year?
WHAT DAY IS IT?
Yep.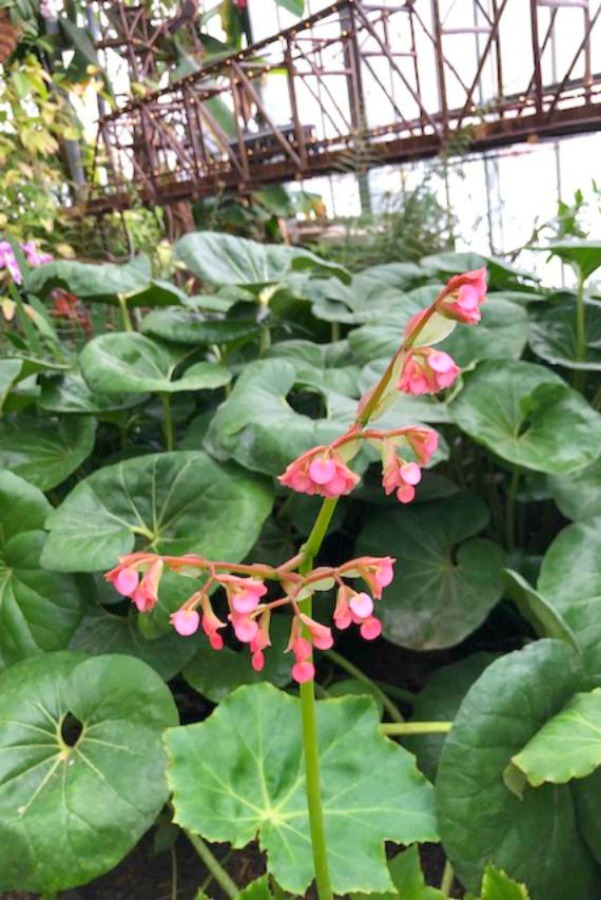 It seems folks typed that question into their browser constantly.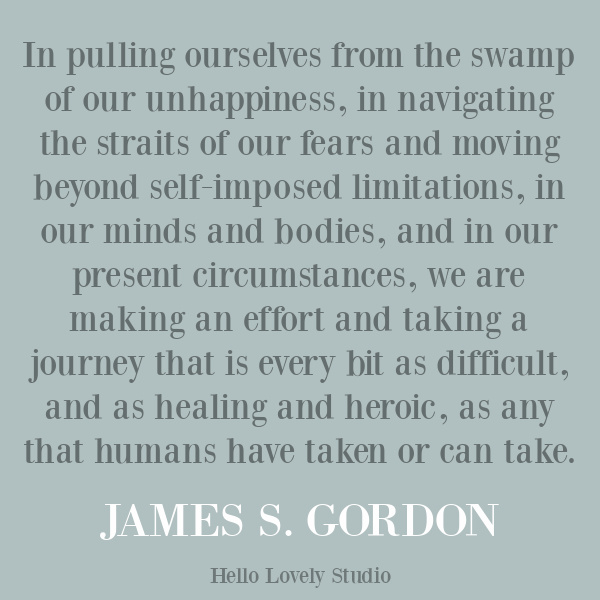 For many months now, too many of us grow disoriented and feel out of sorts, disconnected or disordered.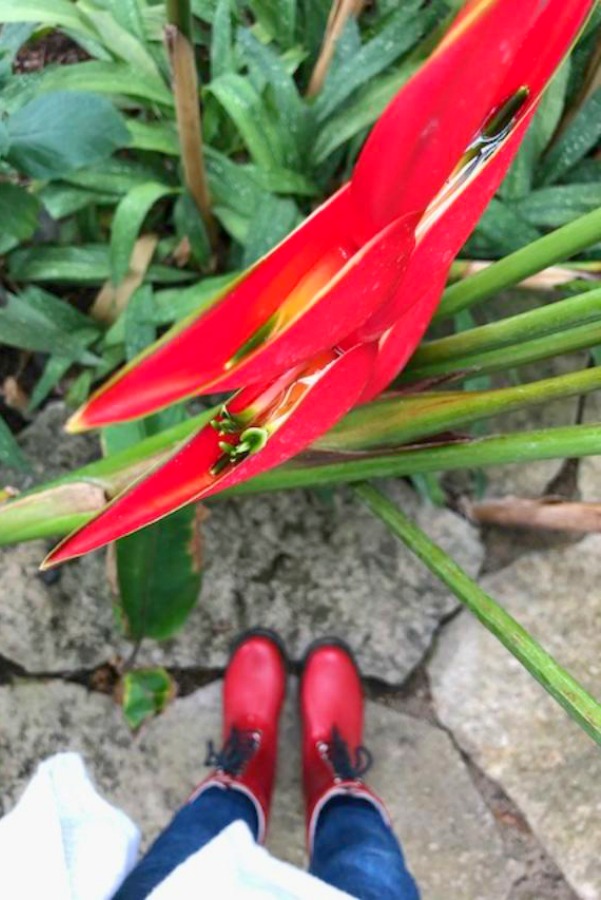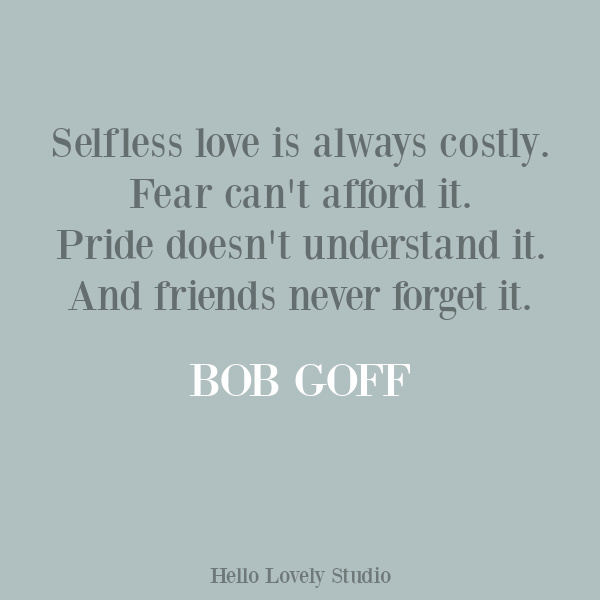 Many people in 2020 struggled to recall the month and day of the week, and it was easier to ask Google than search their memory for clues.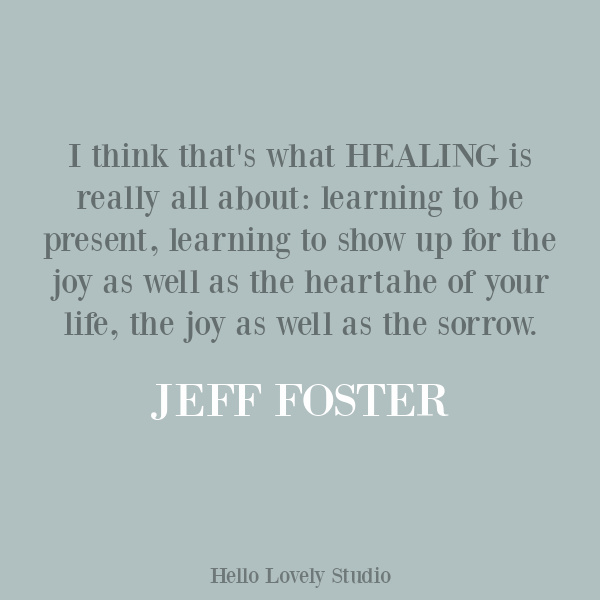 Social Isolation & Shifting Climates
The struggle to adjust to new normals (working from home, learning from home, safety measures, social isolation) has surely taken a toll on our bodies, minds, and spirits.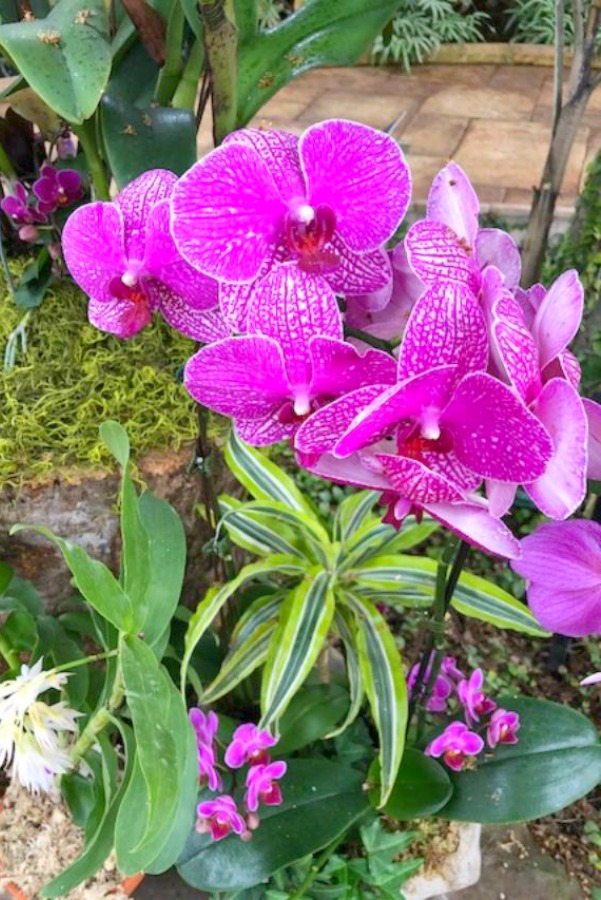 Our reliance on digital technology and screen time has also ushered in new woes.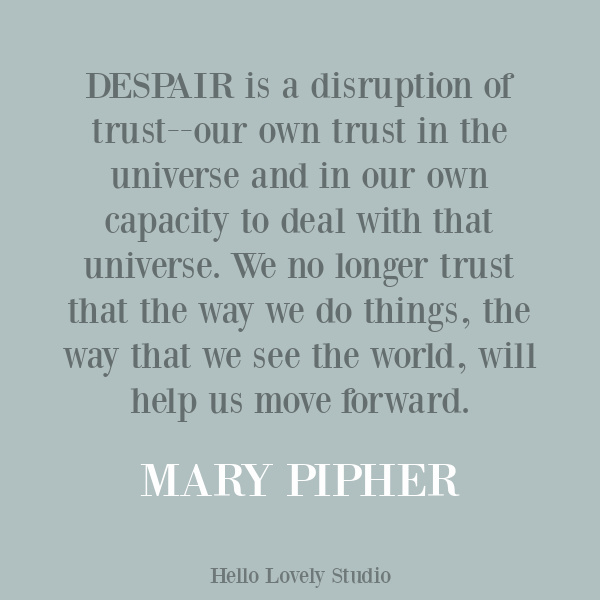 If you struggle with: mental health, balancing the demands of modern life, and coping with despair, you are not defective.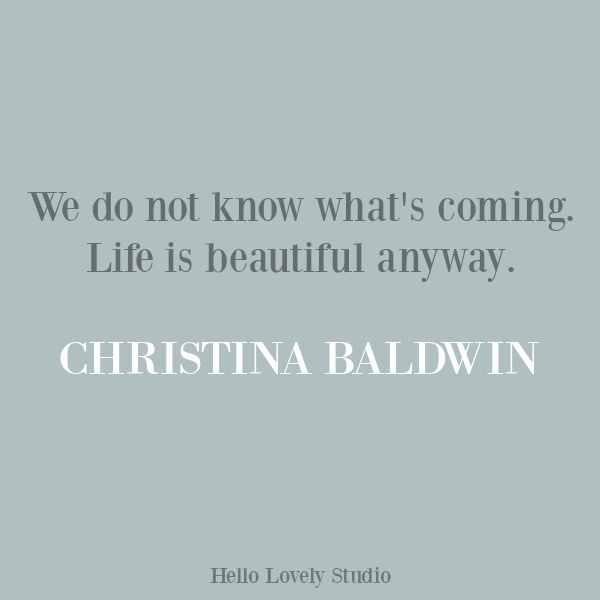 You are a lovely human who is paying attention.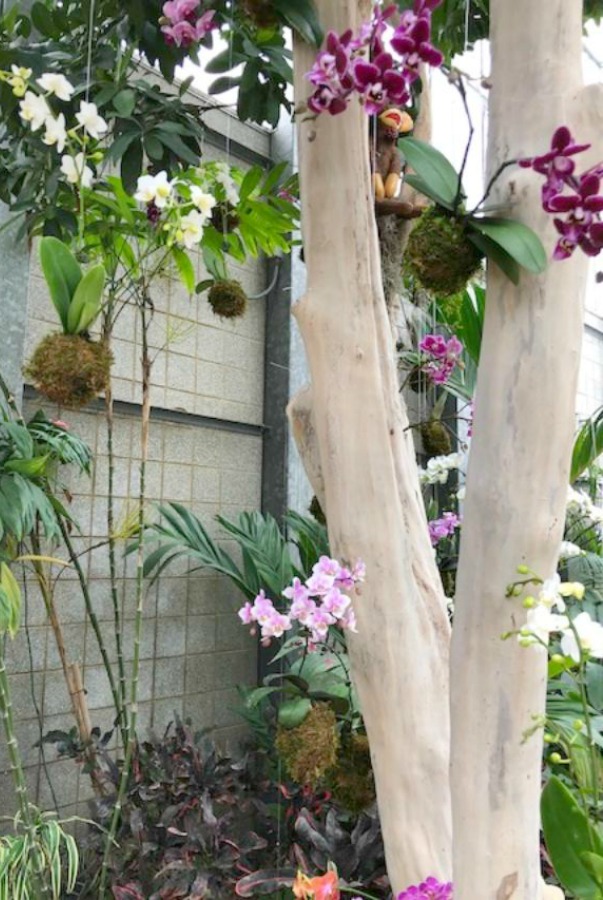 There is a difference between feeling depressed (or despair) and suffering from depression, and experts can help you discern and find relief.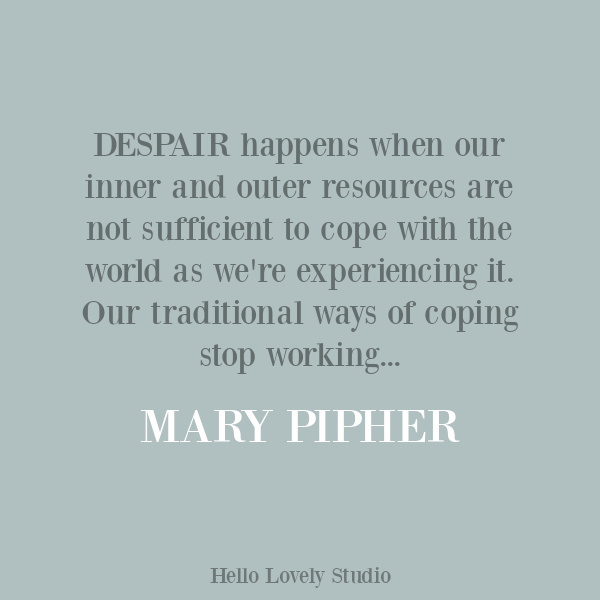 I personally find a multi-disciplinary approach to coping with despair and anxiety to be helpful. For example, I address the body (yoga/stretching/diet/exercise/walking), mind (i.e. unplugging from social media), and spirit (for me, it is daily communing with the Divine).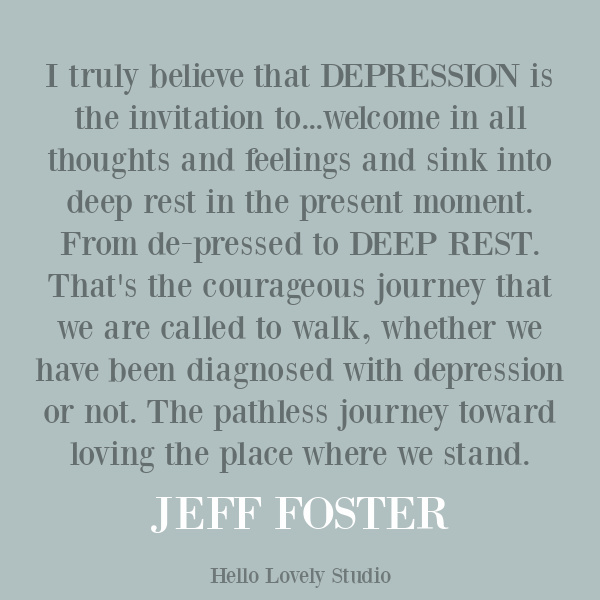 Medical help may be appropriate to provide support along with talk therapy, spiritual direction, exercise, diet, meditation and all sorts of other healing resources.
It is always a good idea to see your doctor or a professional if your depression concerns you.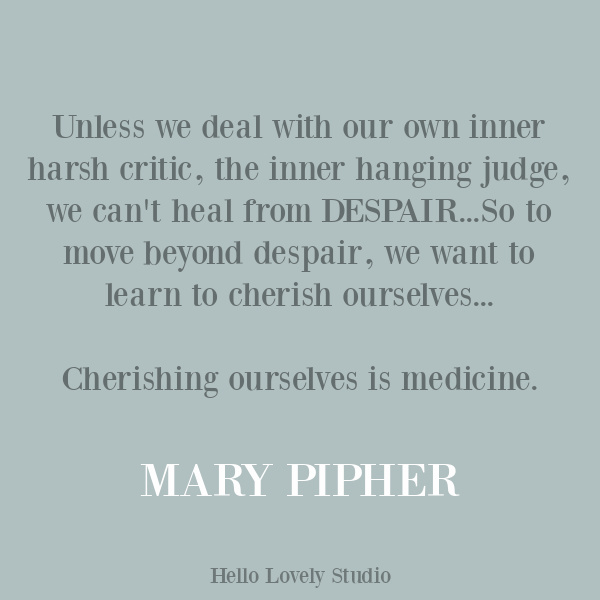 Feelings of despair can be debilitating, and we all need to work together to eliminate the stigma of vulnerability.
Oh that we all could become more sensitive so that personal suffering need not be exacerbated by shame.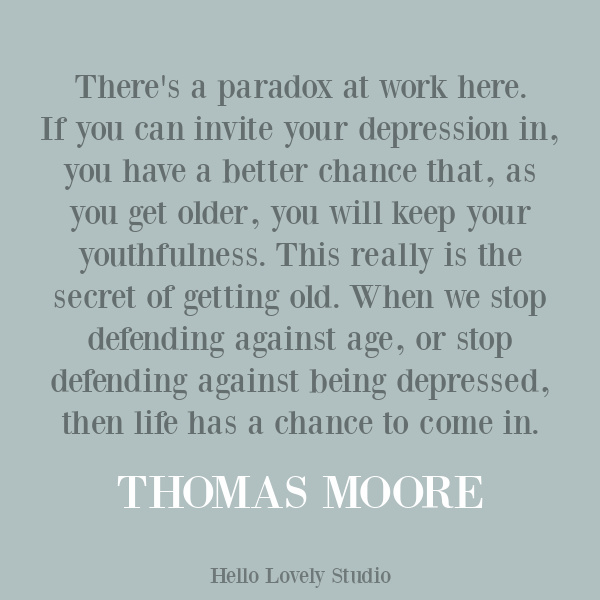 If welcoming feelings of depression sounds strange, I hear you. Yet I also know the power of getting out of my own way.
Resisting dark feelings takes energy and can work against healing.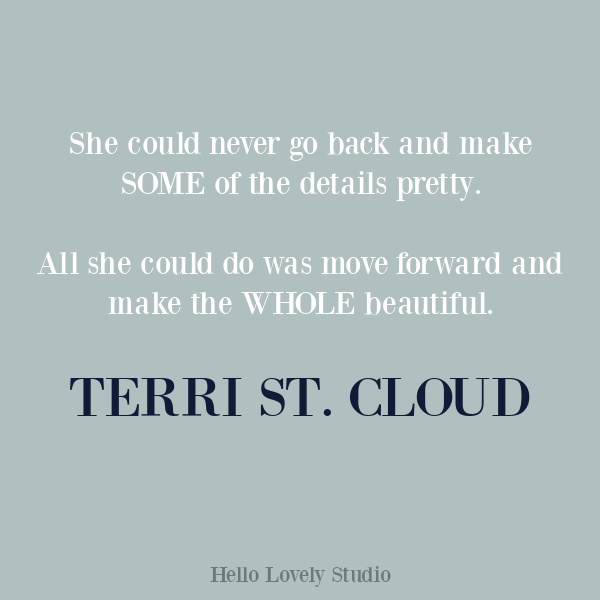 When we welcome them and feel them all the way through, we are bravely journeying toward healing.
Words of Understanding to Support Your Journey
I have been encouraged and blessed by author Parker Palmer's work since he has suffered through seasons of darkness…what a gift to feel joined.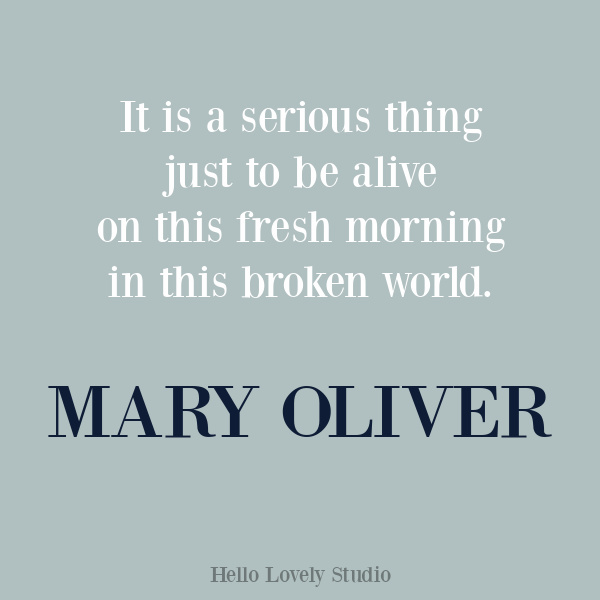 Overcoming Overwhelm is a wonderful resource for clarifying your values and becoming more aware of the patterns that lead to overwhelm.
What could happen if we all began to recognize heavy despair and "stuckness" as a fresh beginning–a growth project–and not a temporary agonizing pit?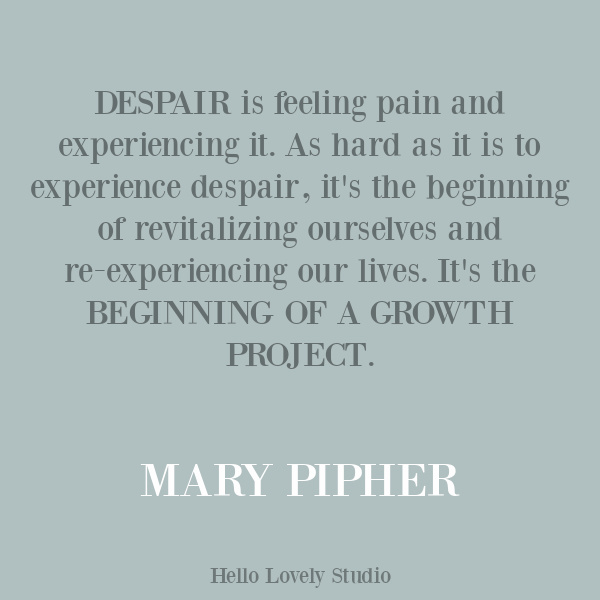 Living Your One Life Bravely
One thing I have learned about those seasons of darkness and growth is that they inevitably require me to live bravely.
Brave living is going to look different for each of us, but I have come to believe that it always involves disappointing other people.
And that's never pleasant.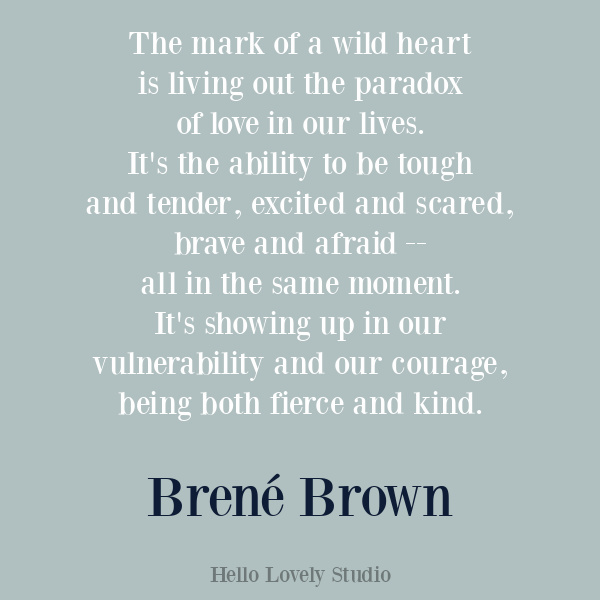 It never gets easier for me (this disappointing other people thing), but now, when I sense it happening, I recognize I have probably begun to rearrange boundaries and live more bravely.
If you're a people pleaser, then it is bound to truly sting.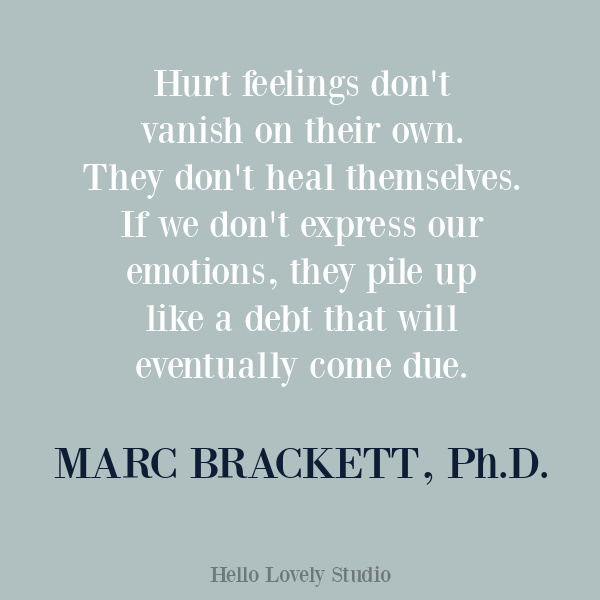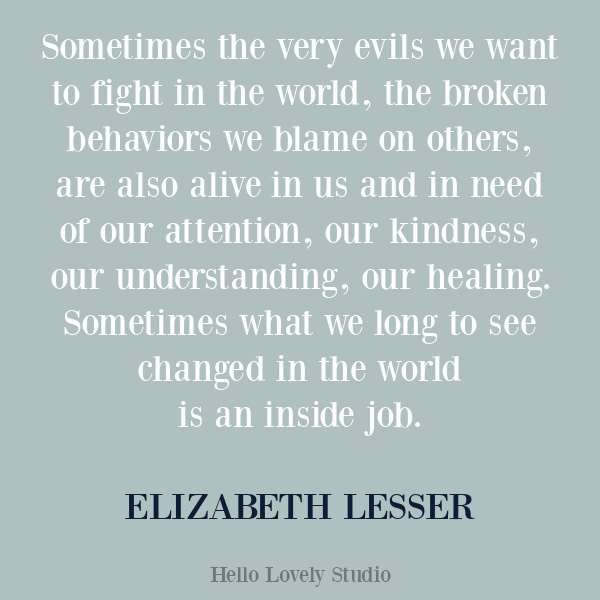 Are We All Smack Dab in the Middle of a Growth Project?
I think it's quite possible that in a couple of years, we may look back at this season on global crisis and see it as a time that stretched us, deepened us, and cultivated courage.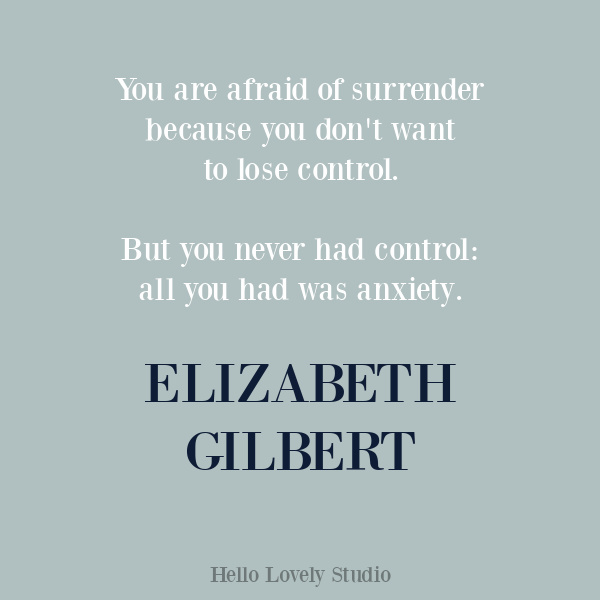 Please feel free to share your thoughts about journeying through heartache and despair or how you are coping with the uncertainties of modern life.
If your depression deepens or concerns you, get in touch with your doctor right away, just like you would if it were any other illness.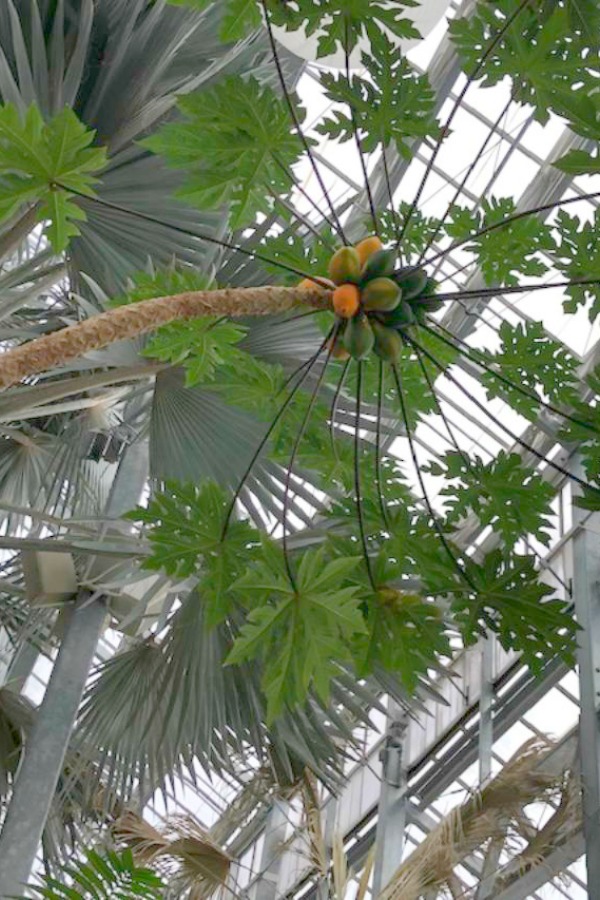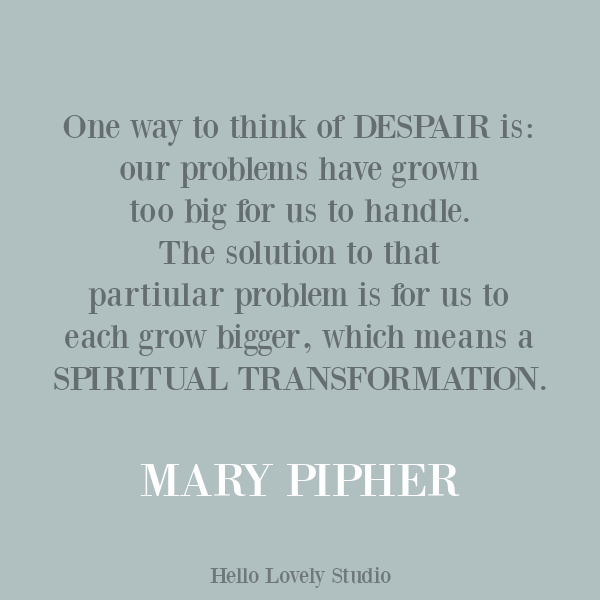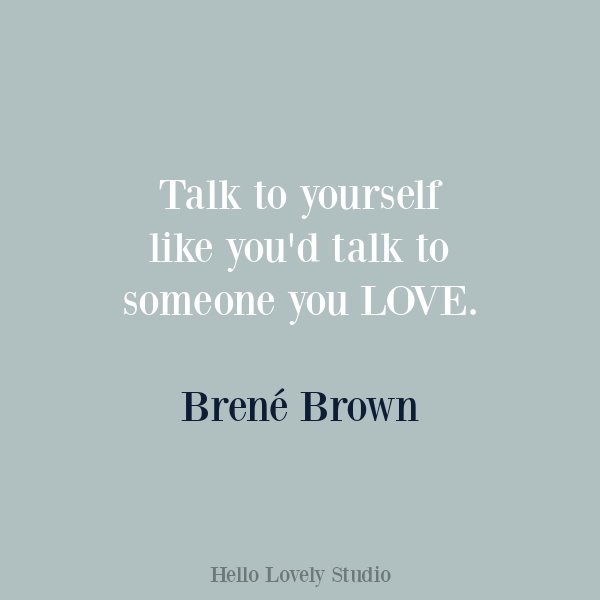 My heart is with you, especially those of you struggling to be well; those of you longing for signs of hope and light.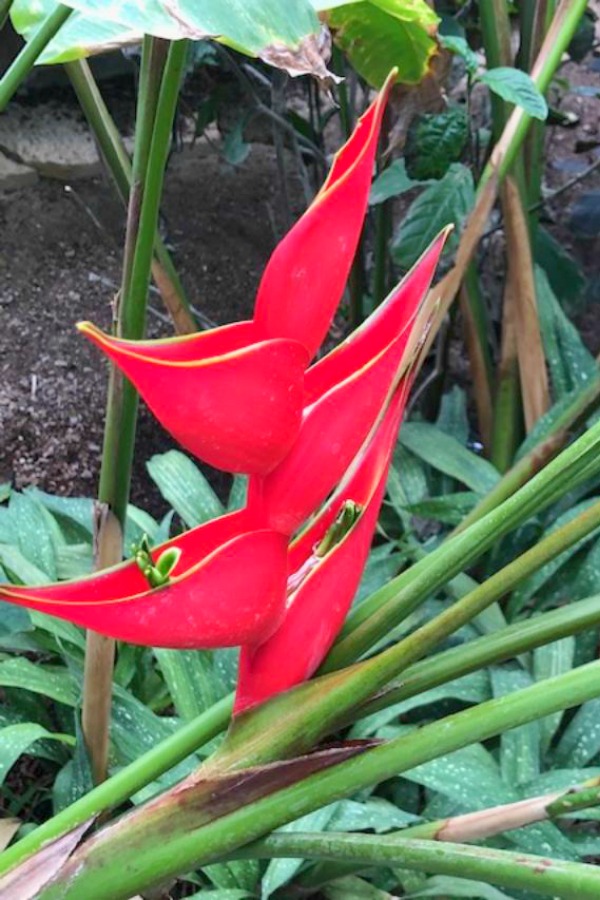 Hang in here with me. You're enough. All of this hard earned personal growth is honorable, and everything has its season.
I independently selected products in this post—if you buy from one of my links, I may earn a commission.
Peace to you right where you are.
-michele
Shop for items you already intended to buy on Amazon RIGHT HERE, and also find home decor here to keep decor inspiration flowing on Hello Lovely!
Hello Lovely is a participant in the Amazon Services LLC Associates Program, an affiliate advertising program designed to provide a means for sites to earn fees by linking to Amazon.com and affiliated sites.