If you have followed along, you know we bought a tiny house in 2021 for investment and spruced it up inside and out. That sweet bungalow became home to our younger son (and his two pets) who relocated from Colorado with the loveliest help from PODS. This marks our family's first time moving with a container, and it will not be the last! 7 Mindful Moving Tips & How to Relocate With a PODS Container shares wisdom from yer girl here: a serial mover who is ever striving for simplicity.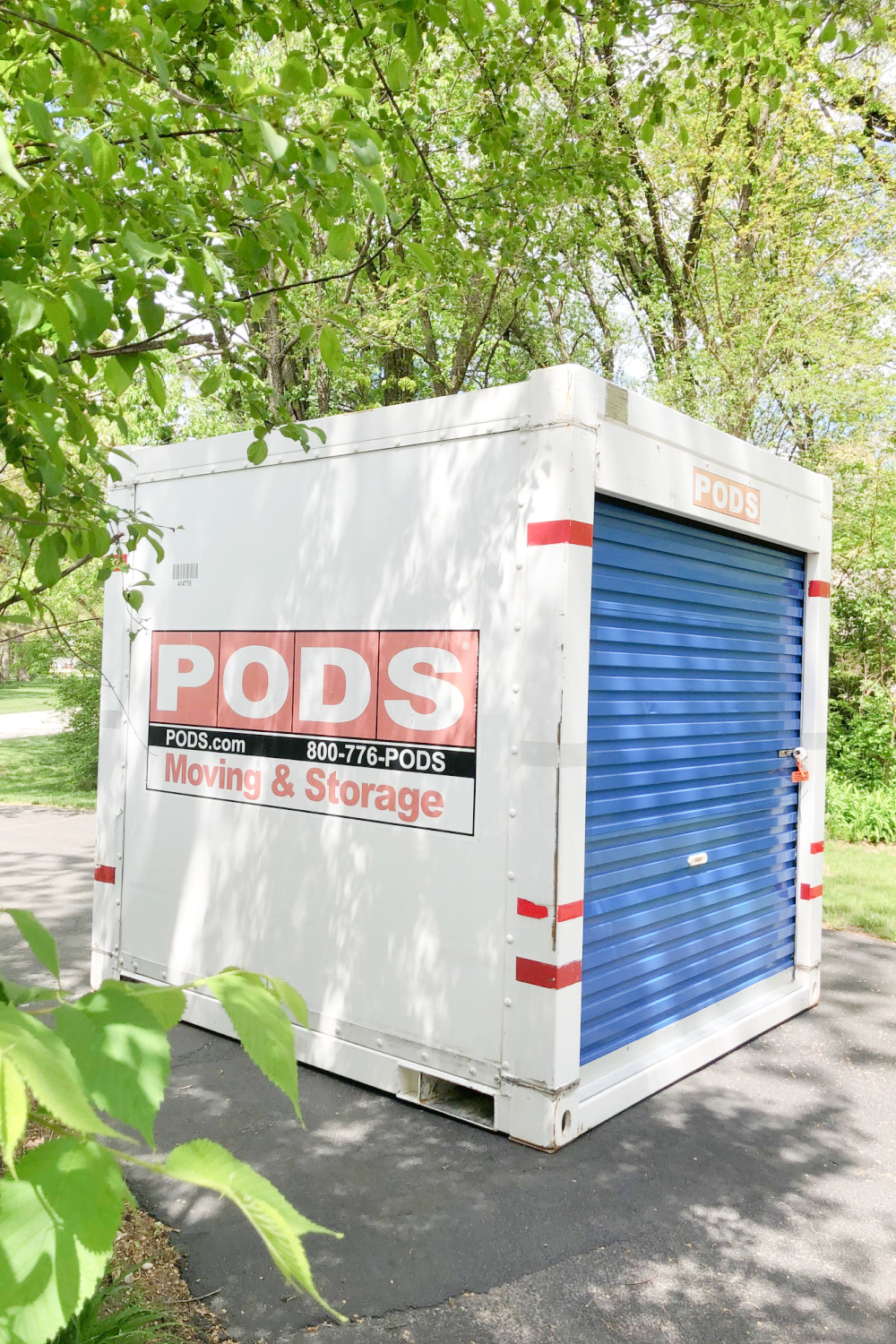 7 Mindful Moving Tips to Simplify Relocating With a PODS Container
Ever coordinated a move 1,000 miles away? Oy…it pays to be mindful about the details. The most important one in this particular move? Entrusting PODS. (I'm overjoyed and grateful they sponsored this post and simplified everything…all opinions here are mine all mine!)
We're recommending PODS to everyone for their flexible, customized, contactless moving and storage services!
1. Take Your Sweet Time With a PODS Container
We all know moving ranks high as a stressor. So many loose ends! My least favorite part is confronting all the STUFF of modern life. For this move, our son in Colorado got to do all the confronting: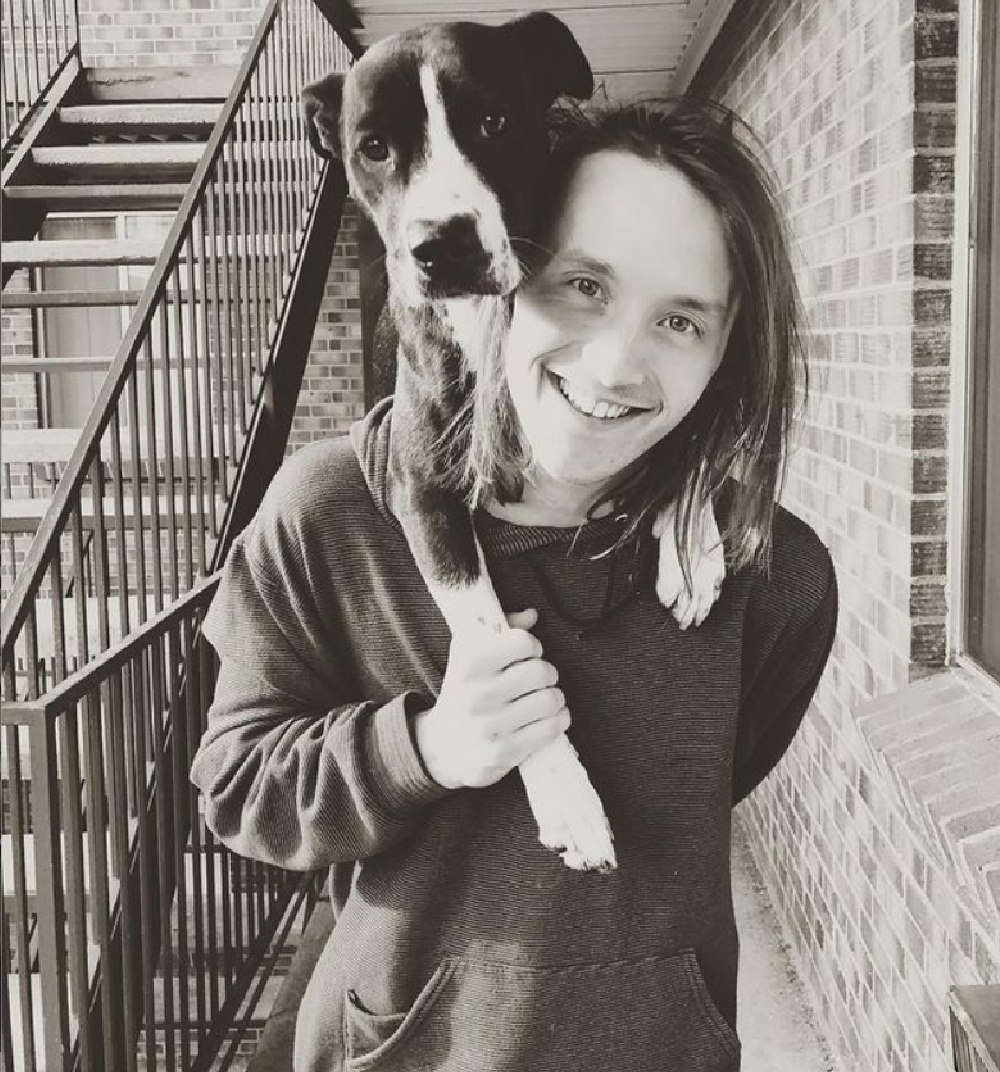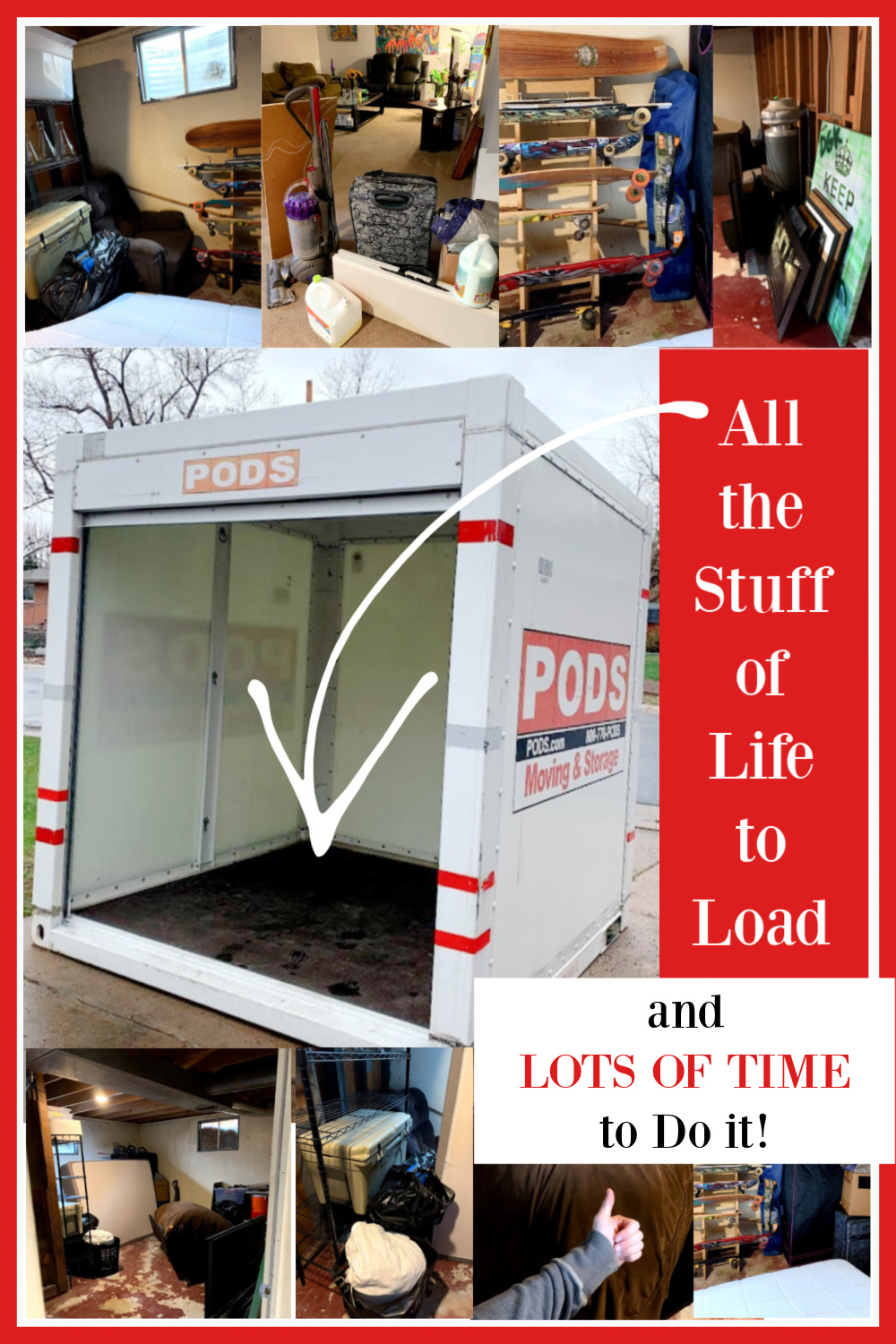 While I have moved more times than I can say with trucks and carloads, a container was far easier. Talk about convenience!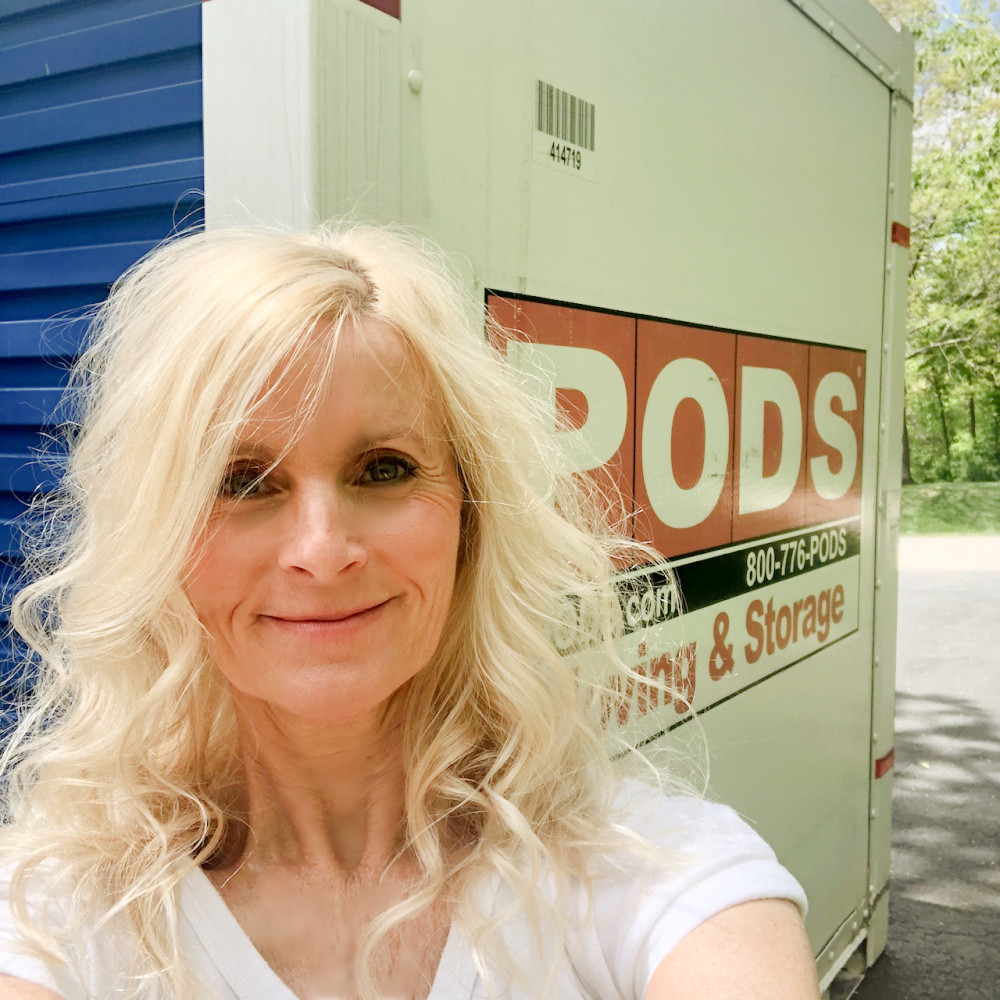 Customize Your Move
What a blessing to simply schedule the 8-foot PODS container online, watch it get gently delivered (and you DO NOT want to miss the super cool robotics of PODZILLA), load it at a healthy pace, and then relax!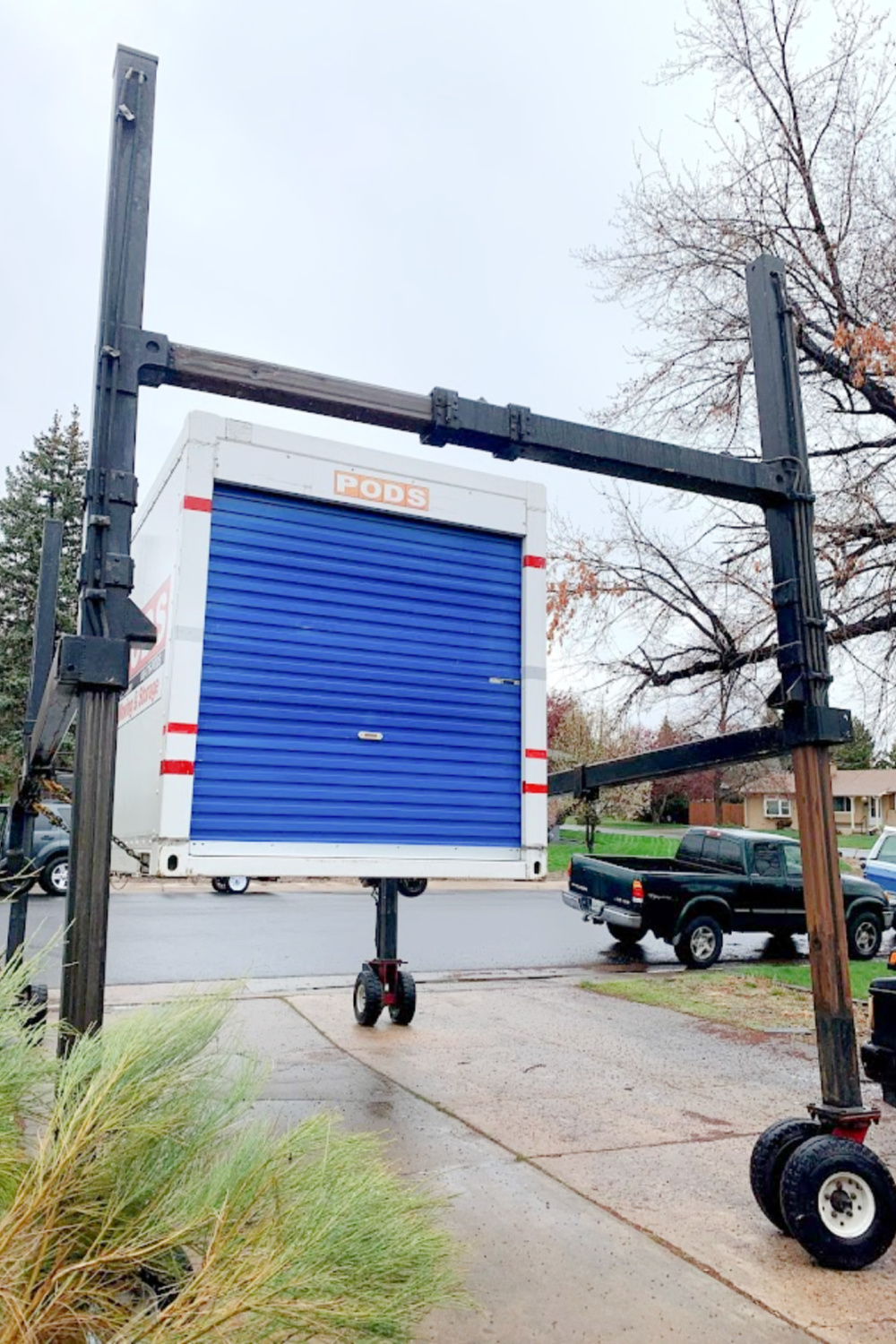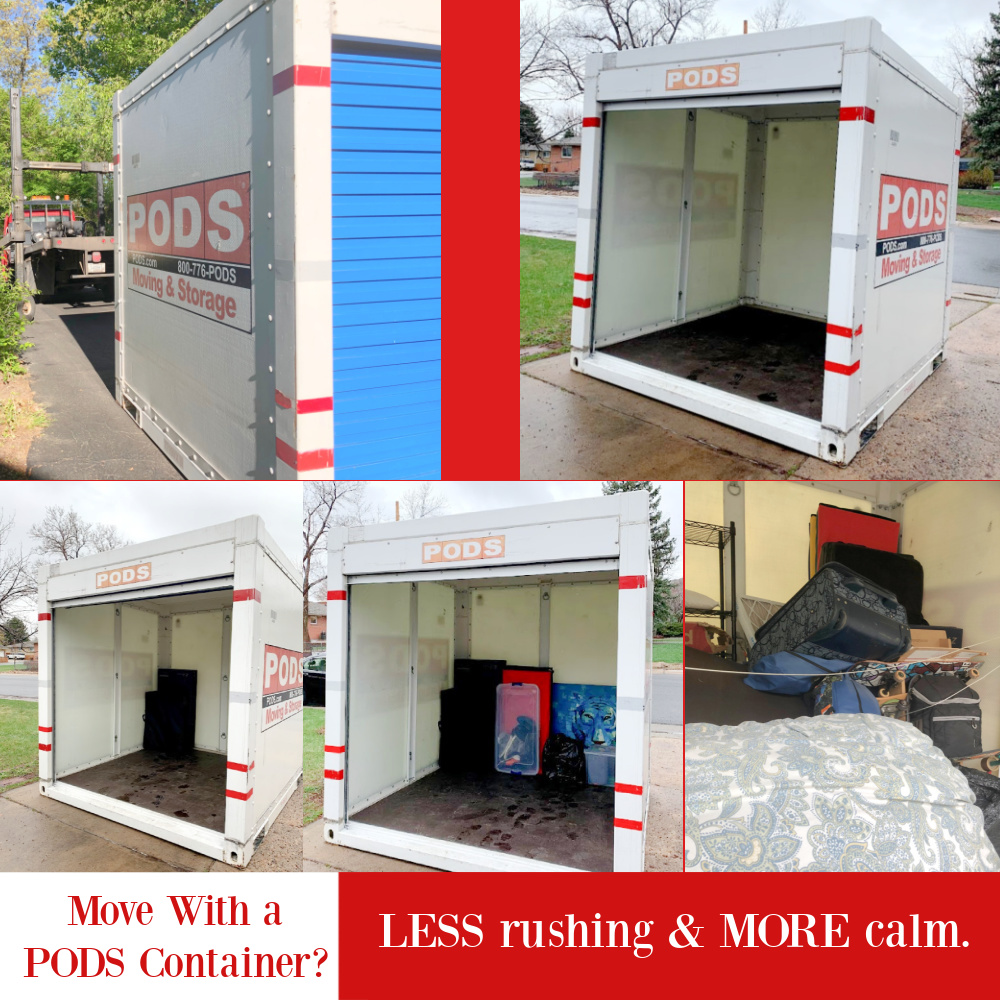 MORE TIME, MORE FLEXIBILITY, and MORE FREEDOM to SELF-PACE meant less rushing and less stress. Our past "move days" inevitably involved: (1) a frenzied, frantic pace (2) deadlines and expensive penalties for not meeting them (3) physical challenges (4) exhaustion and (5) a parade of professionals and friends, all working furiously fast.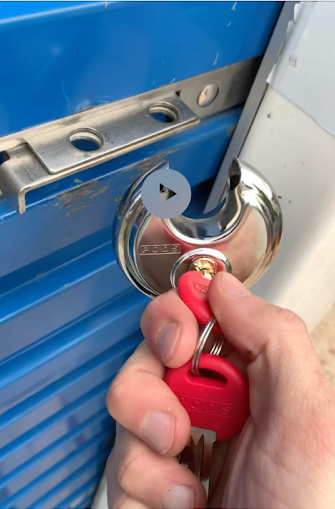 Load the Container at Your Own Pace
Moving with a PODS container allowed us to take our sweet time!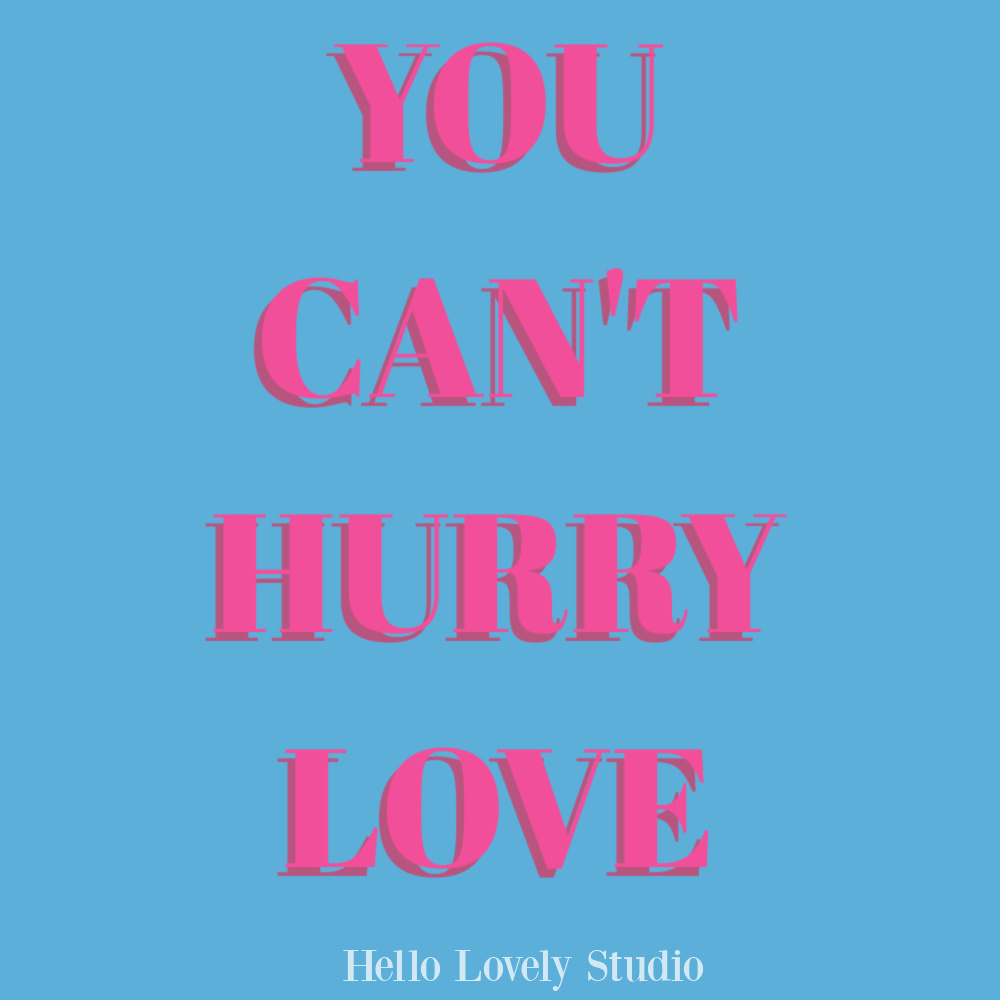 More time and more calm means: lower stress, less errors, and a diminished risk of injury. If you're hurrying, you simply cannot be as careful and mindful.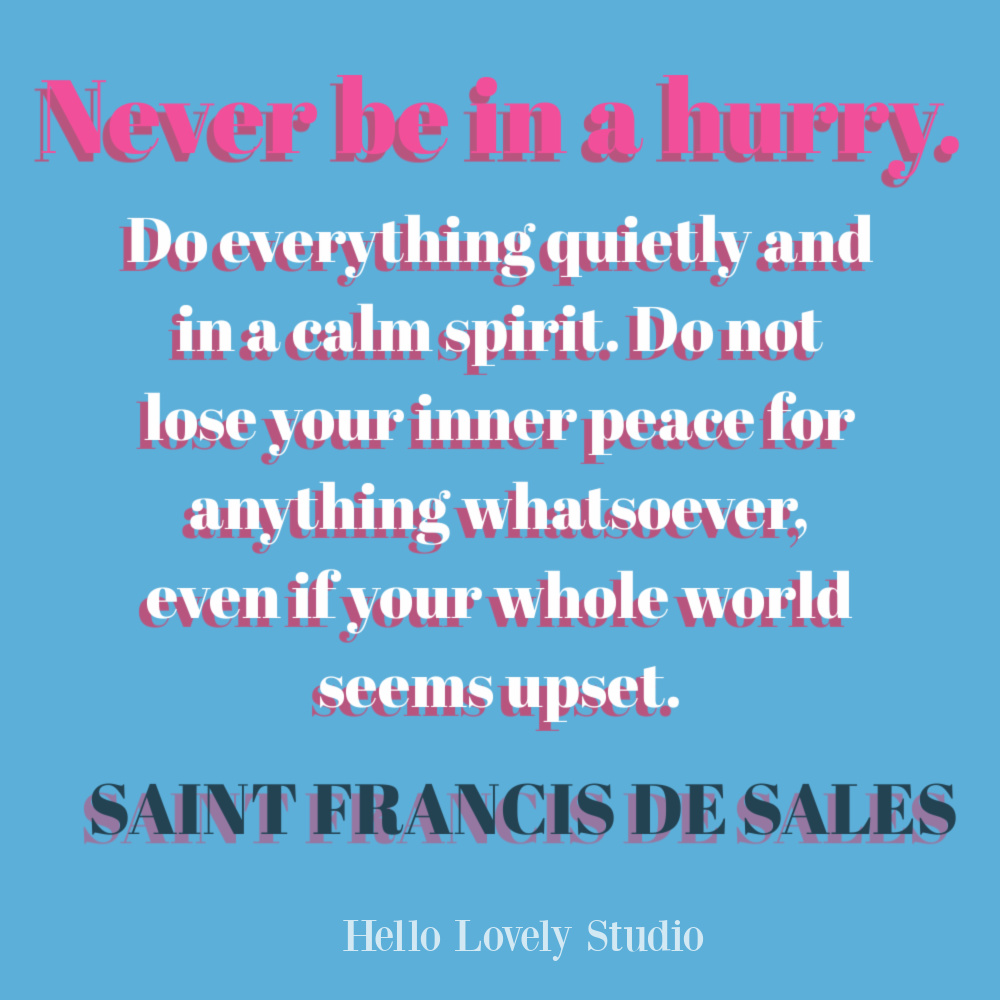 It was so refreshing to be in control of how many days we could have the container. Scheduling delivery and re-delivery dates was a snap online, and time on the phone amounted to about two minutes for the heads up just prior to delivery.
See PODZILLA Deliver Our 8′ PODS Container!
Please PIN THIS image below to save for future reference and to help others score relocating tips!
2. Pack With Polypropylene & Paper Grocery Bags
Think beyond boxes! For the last several moves, I relied upon the blue polypropylene handled bags from a popular Scandinavian big box store and also ordinary brown grocery bags with handles (ordered from Amazon) for packing. For heavier items, double bag it!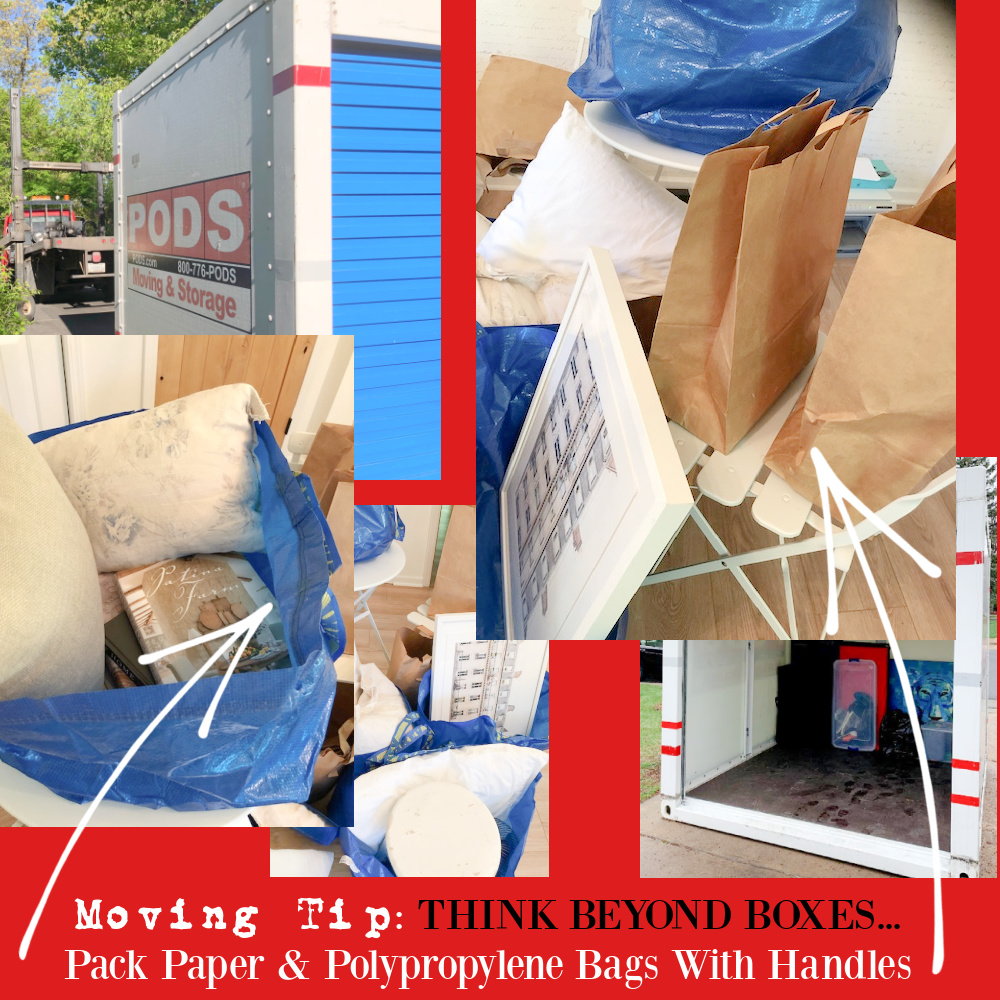 The poly bags hold up to 55 pounds and accommodate awkward shapes and even fragile things. I love being able to pack the bags quickly, and loading and unloading them is a simple task. The bags are easily stored and can be used again and again.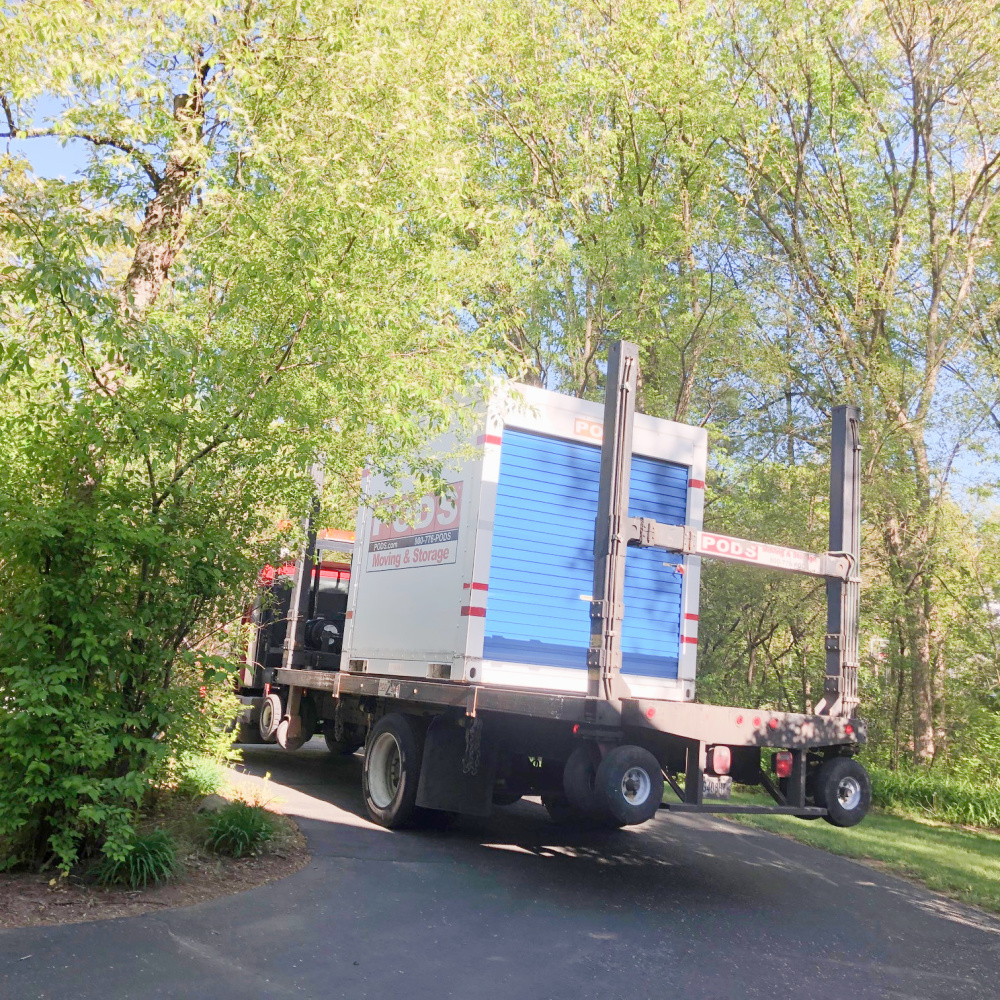 3. Leave Items in Drawers & Clothes on Hangers
One of the beautiful things about loading a PODS moving container is how it sits at ground level. No ramp required – meaning adding our heavy goods, like dressers and beds, was easy.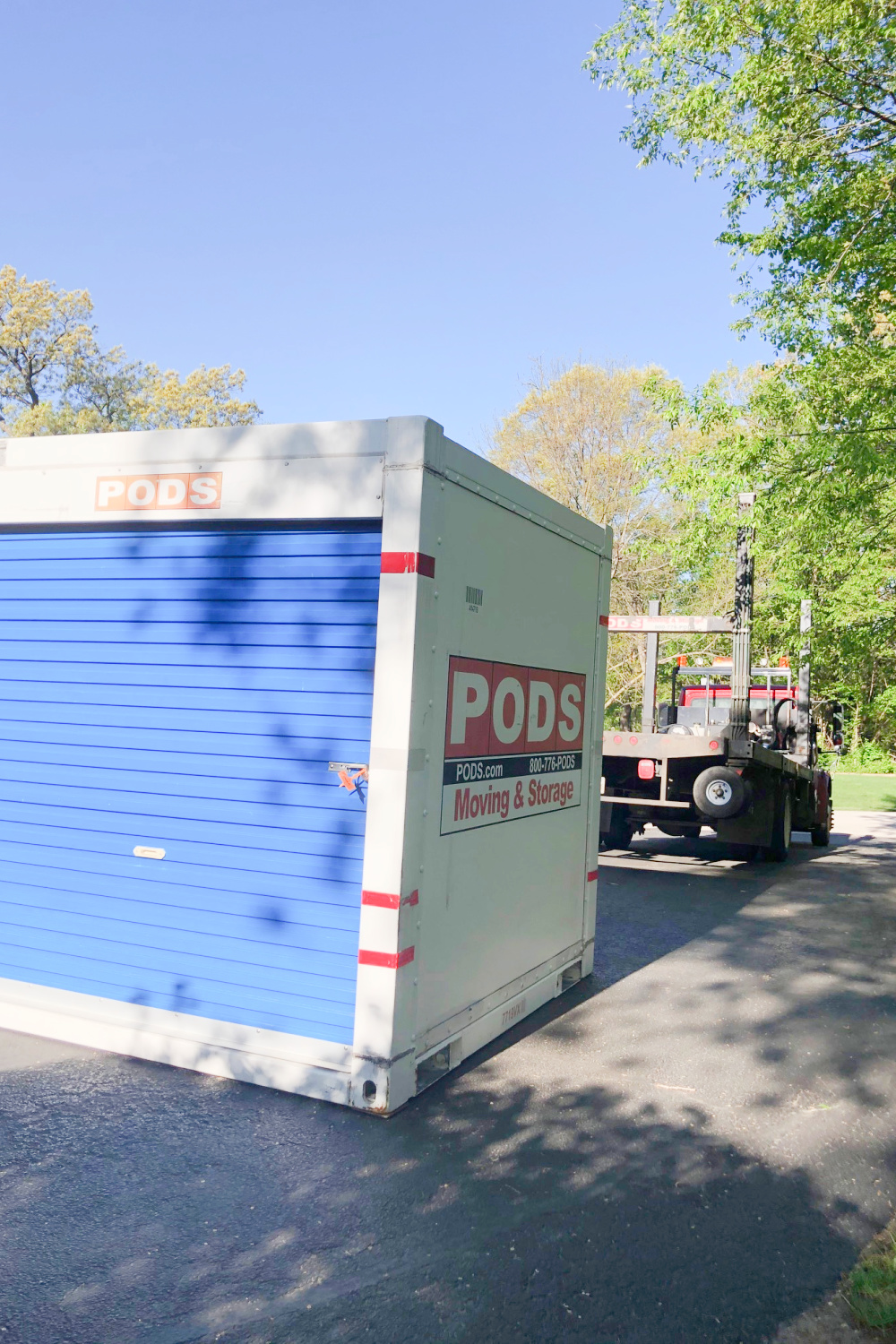 Since dressers can be wrapped with plastic wrap, no need to empty those drawers. For clothes hanging in the closet, leave them on hangers and cover with garment bags or even garbage bags.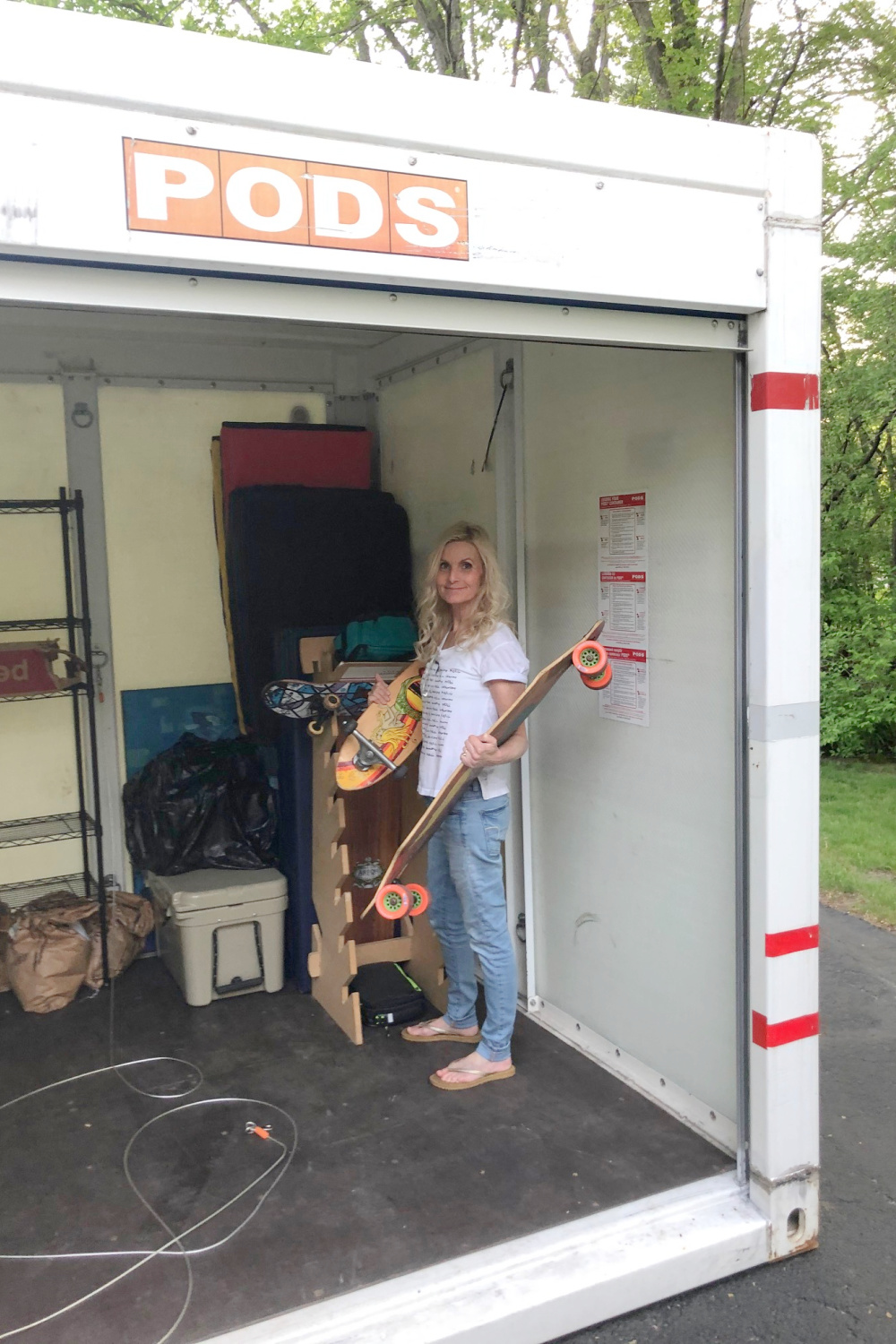 Our son's tall shelving unit didn't need disassembly – so convenient to move it right into its new home without hassle! EVERYTHING ARRIVED SAFELY – not a thing damaged or broken.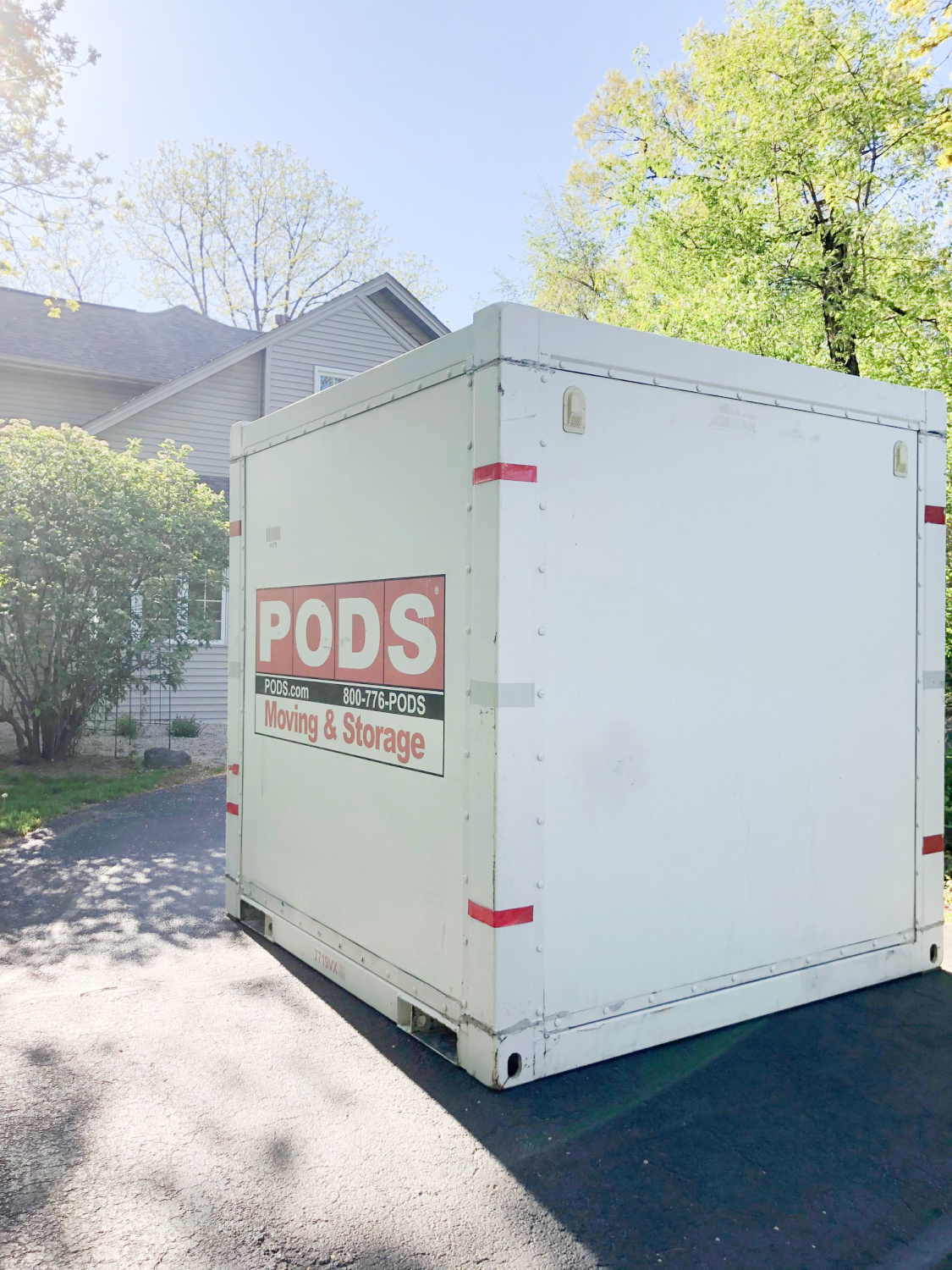 4. Keep an Inventory So You Won't Freak Later
Moving to a new place involves dozens of details, so it helps if you can at least feel confident about the organization of your belongings.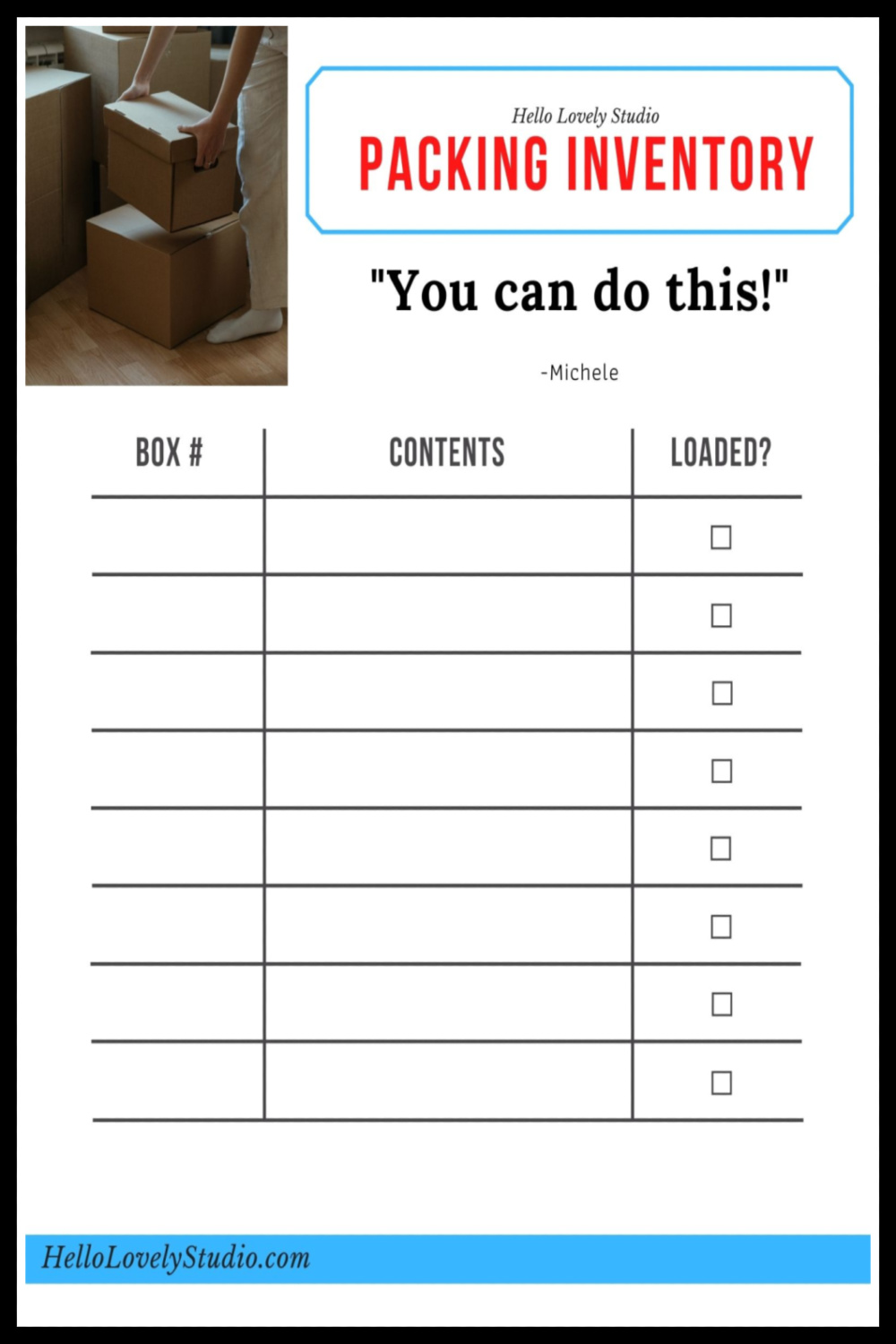 Take the time to thoughtfully label boxes well and color coordinate if you're organizing by room. (Some folks like to organize by category.) Additionally, write down everything on a master list as you pack and load. If you require multiple containers, this is especially helpful. You can also snap photos of contents before sealing up a box if it gives you extra peace of mind.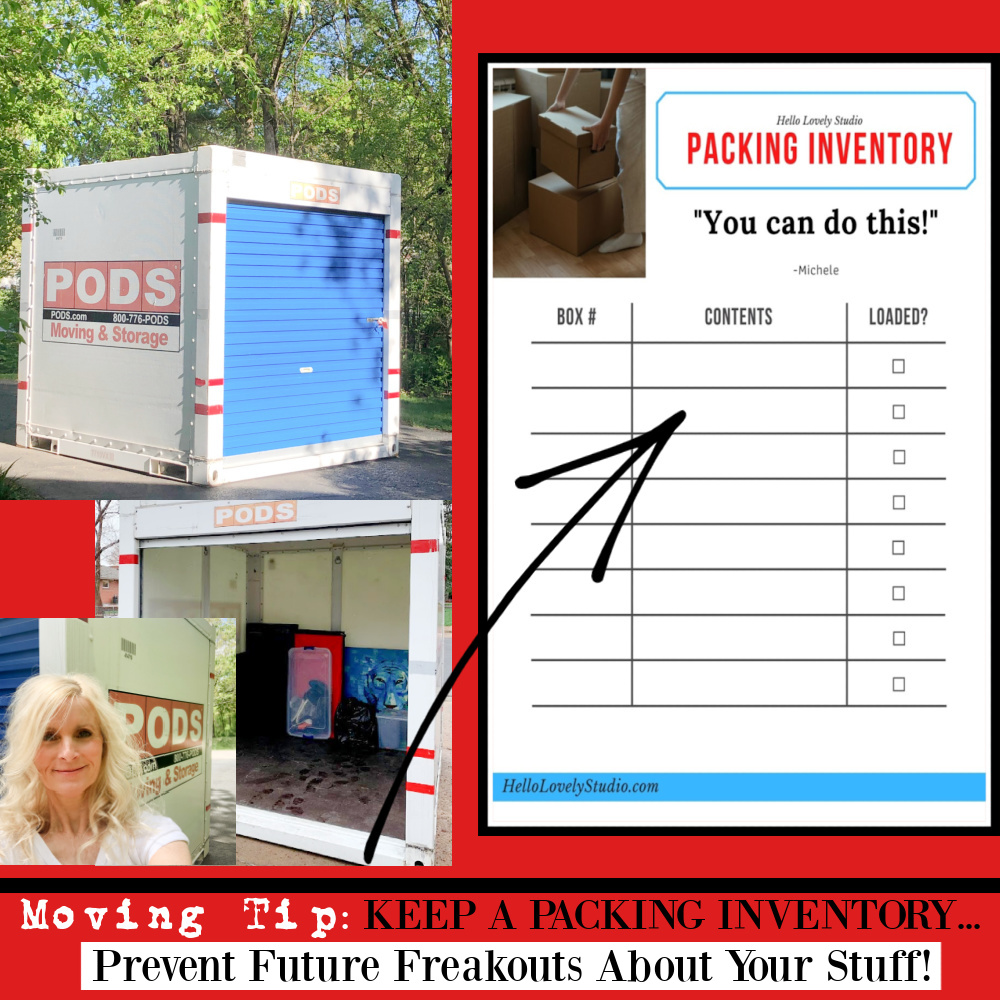 5. Snag Free Packing Supplies
Since someone is always moving, you should check FB Marketplace, neighborhood websites, or community forums for notices of free boxes and packing supplies. Use your social media channels to ask whether anyone has boxes.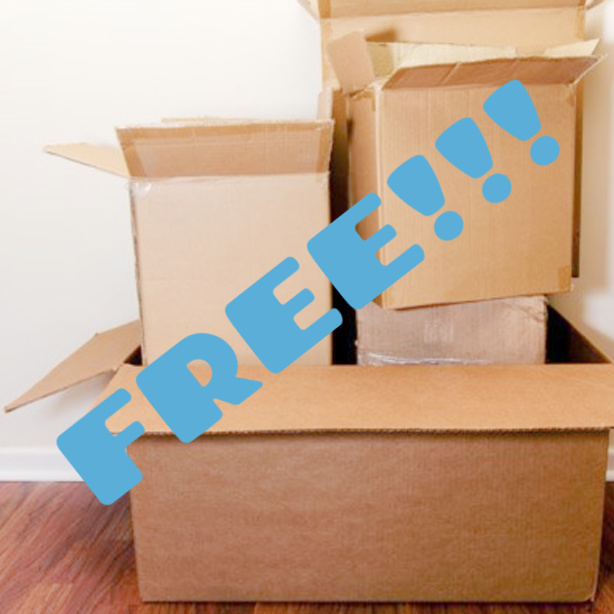 No luck? Consider posting a request to haul away someone else's unwanted supplies…you may be surprised by the number of interested parties!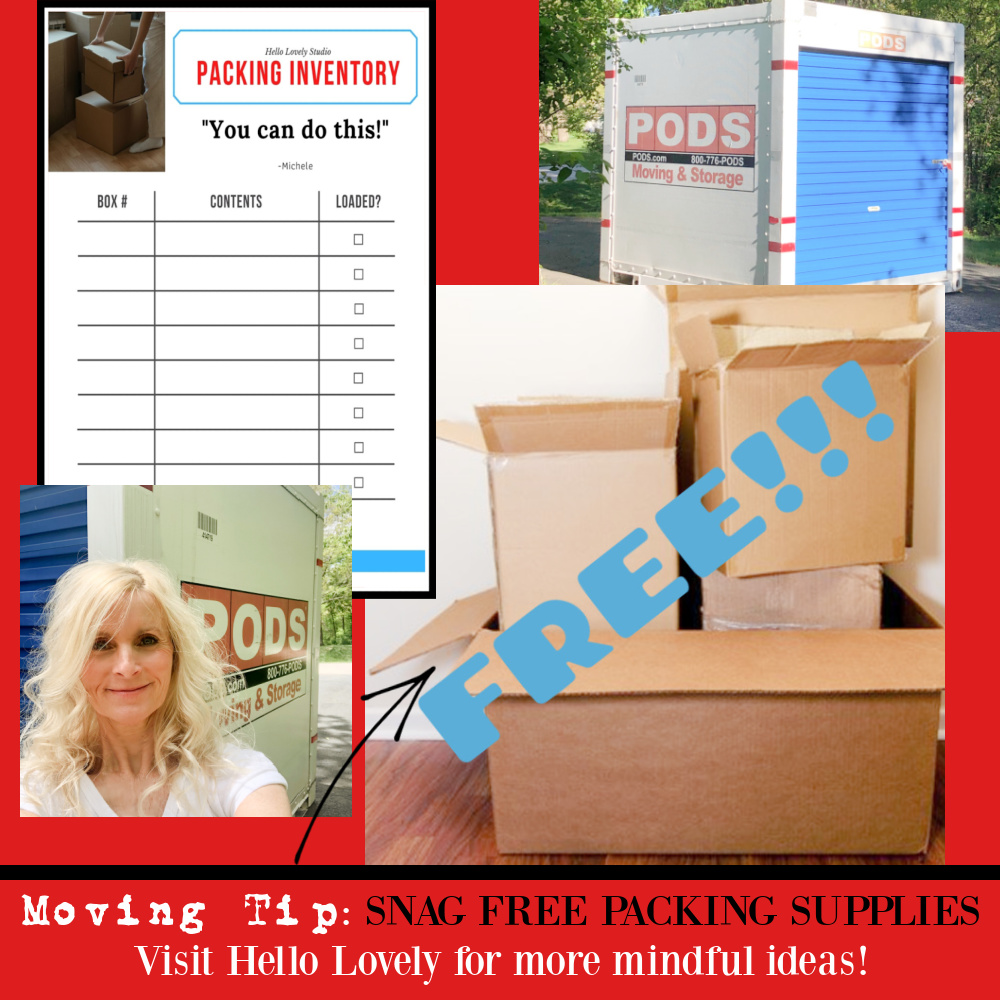 Also, don't forget your own clothing, towels and bedding work well for cushioning fragile stuff – it's what we used to protect all sorts of things in this recent move.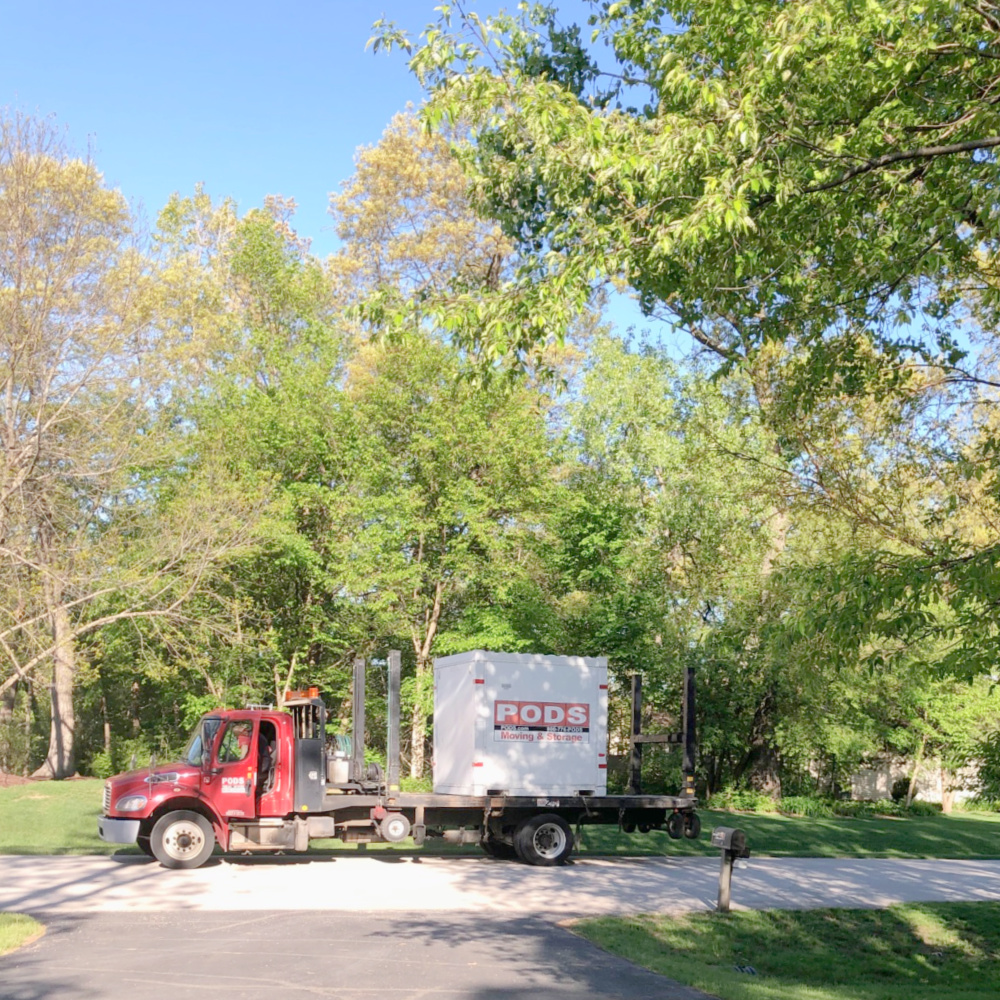 6. Create an Undecided Pile
Part of what makes moving so stressful is that packing can pose challenging decisions about what stays and what goes. Moving with a container eased all that for us since we were given the gift of time to decide. With the luxury of not hurrying, you can mindfully take steps to make decisions about what to pack and what to purge. Maybe you'll even want to create a pile of 'not sure' near the container.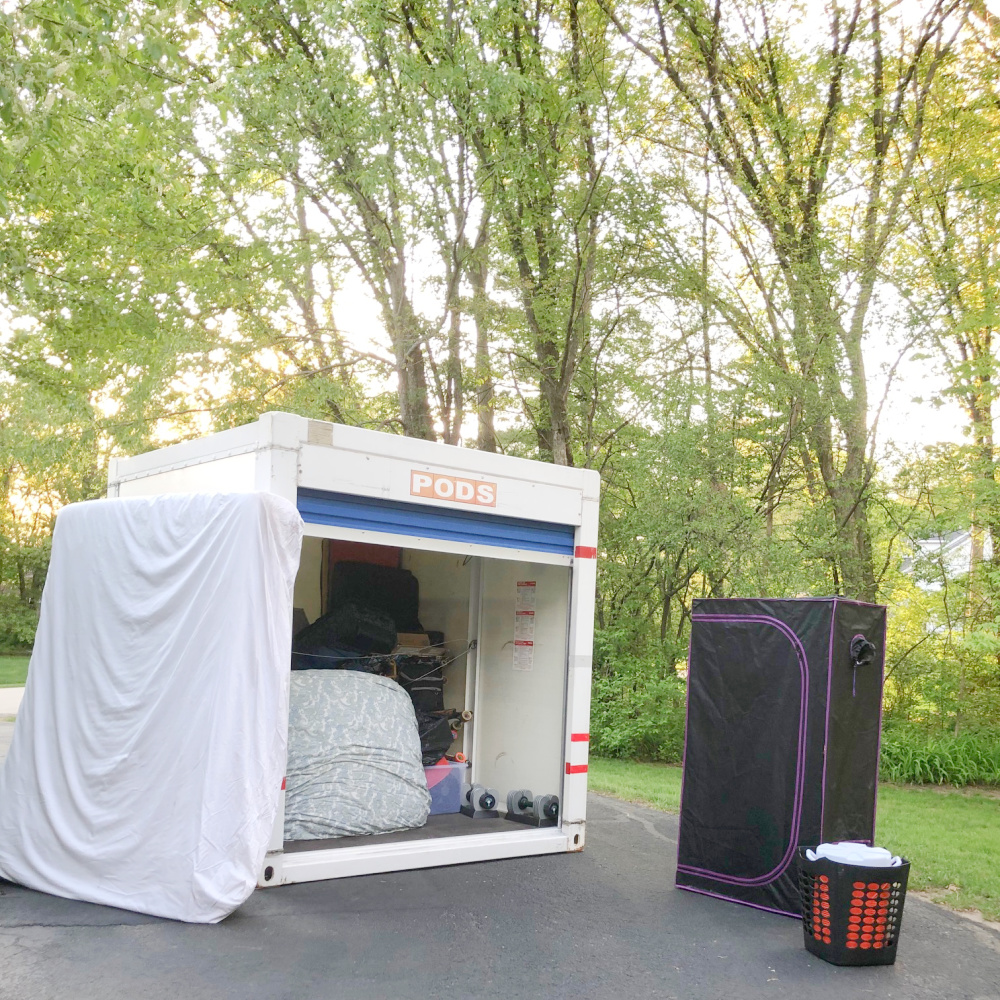 With my particular organizing style, I like to see objects out in the open and mull over my options. A pre-purge or 'not sure' pile is a little luxury relocating with a container affords.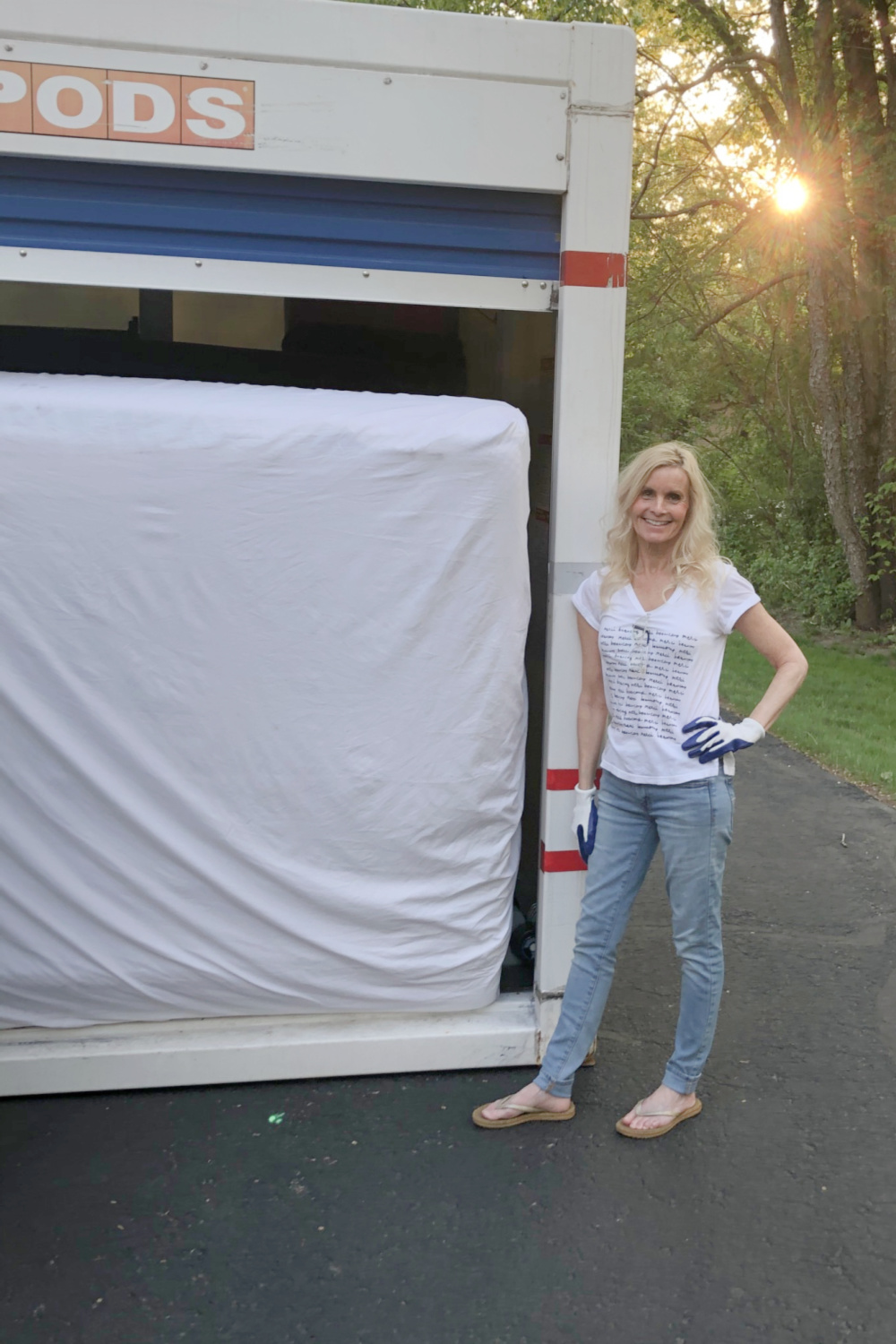 7. Load Essentials (Like Bedding) Into Container Last
The most important object in the storage container for our son's move was his expensive and cherished bed. He couldn't wait for it to arrive! He loaded the mattress into the container last so he could address his bedroom straight away and get a good night's rest after unloading.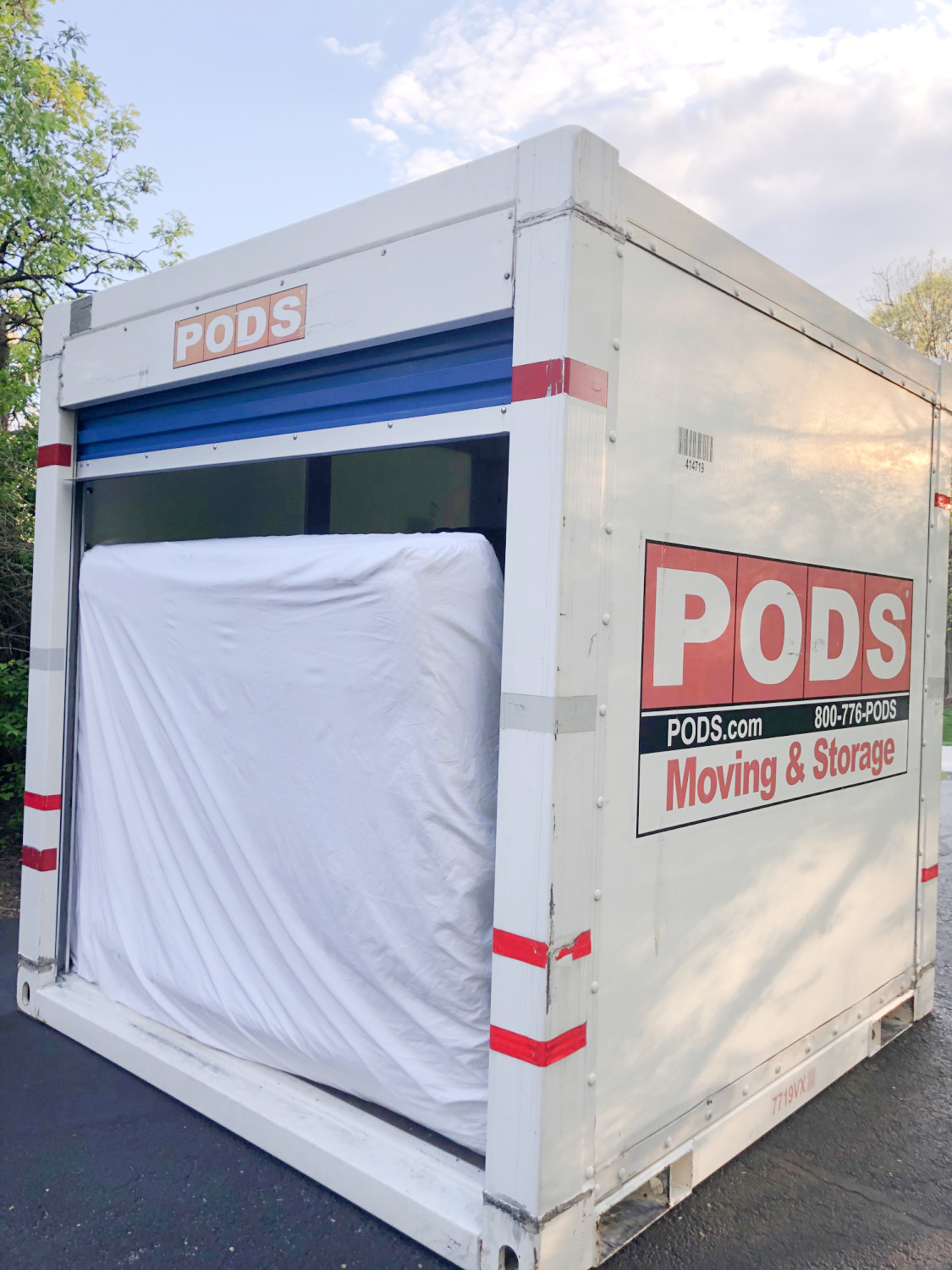 Make sure essentials such as sheets and pillows are accessible for that first night in your new home since it will make the moving process a bit more peaceful.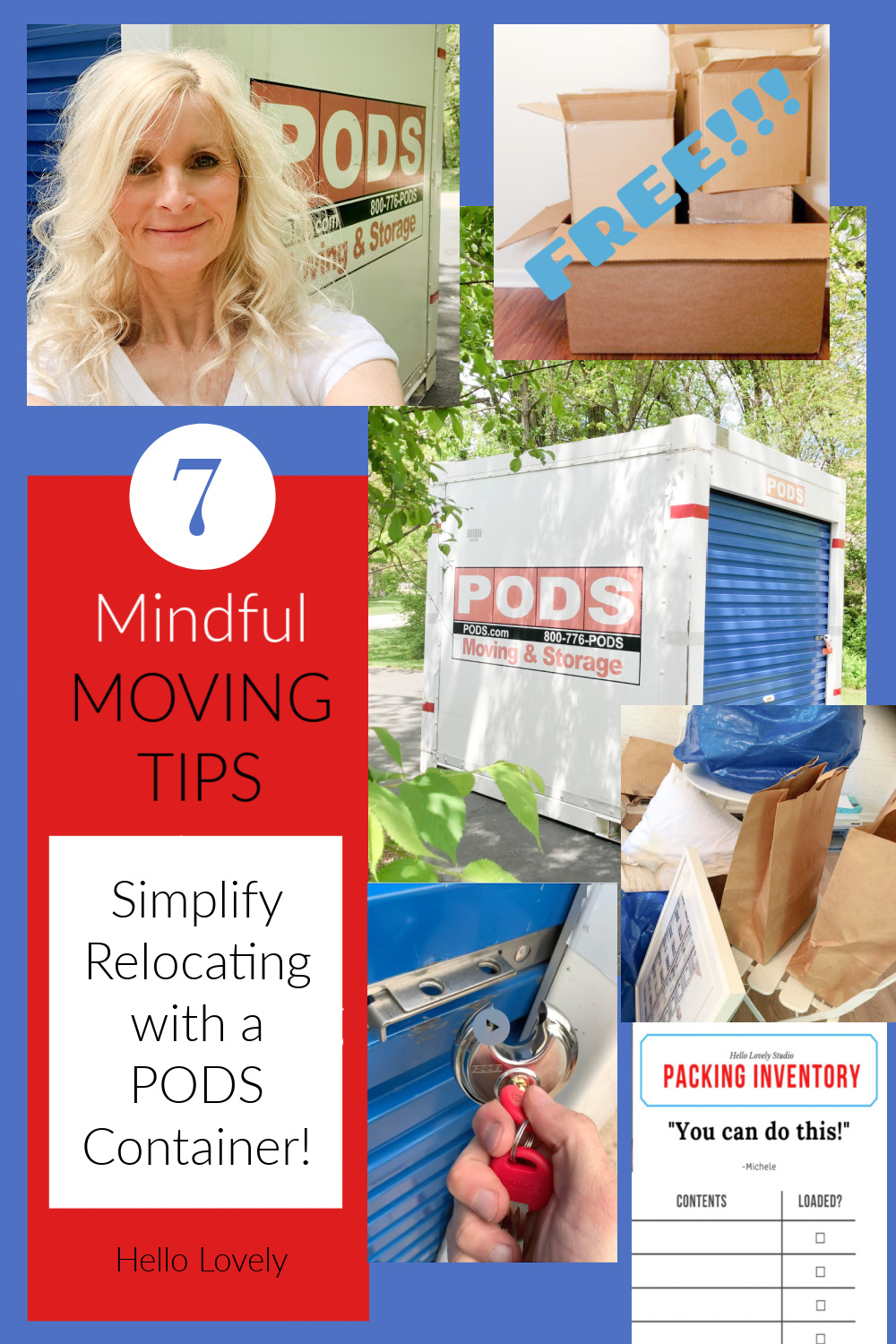 I hope you'll pin this post to reference it later, and let me know if you have any questions about moving with PODS as I'm happy to help!
For more moving and storage tips, visit the PODS Containing the Chaos Blog.
I independently selected products in this post—if you buy from one of my links, I may earn a commission.
Peace to you right where you are.
-michele
Shop for items you already intended to buy on Amazon RIGHT HERE, and also find home decor here to keep decor inspiration flowing on Hello Lovely!
Hello Lovely is a participant in the Amazon Services LLC Associates Program, an affiliate advertising program designed to provide a means for sites to earn fees by linking to Amazon.com and affiliated sites.