Is it just me or does baking become magical in autumn!?! Those aromas of spice cake, pumpkins, fresh bread, and SCRUMPTIOUS APPLES bubbling over beautifully in the hot oven are the fragrance of HOME and LOVE to this homebody. Autumn Recipes With Apples + Simple Fall Decorating Tips will take your tastebuds on a journey and serve up a feast of humble fall decor ideas.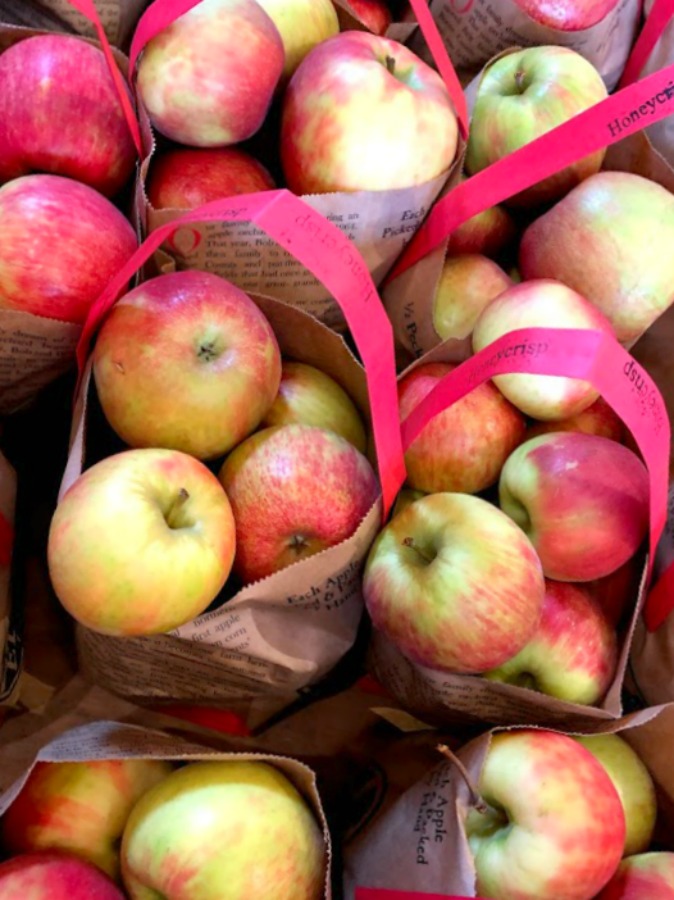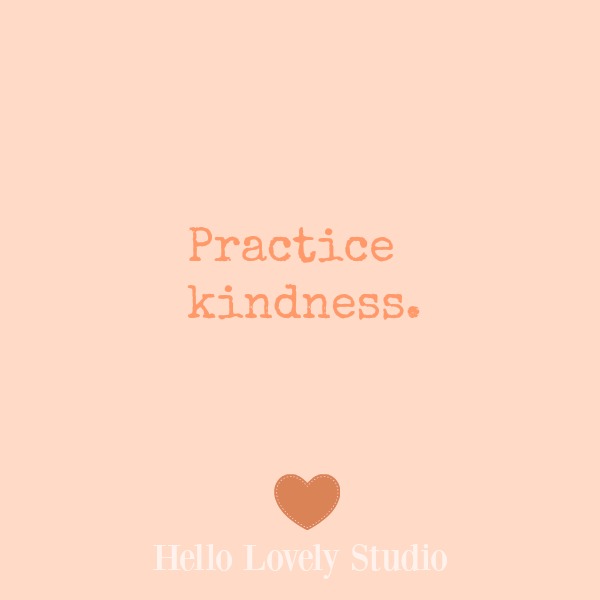 Autumn Recipes With Apples + Simple Fall Decorating Tips
For the very best results for your autumn recipes with apples, get your paws on the very best apples. For me, that means heading to a local orchard where I have been sampling delicious varieties for decades.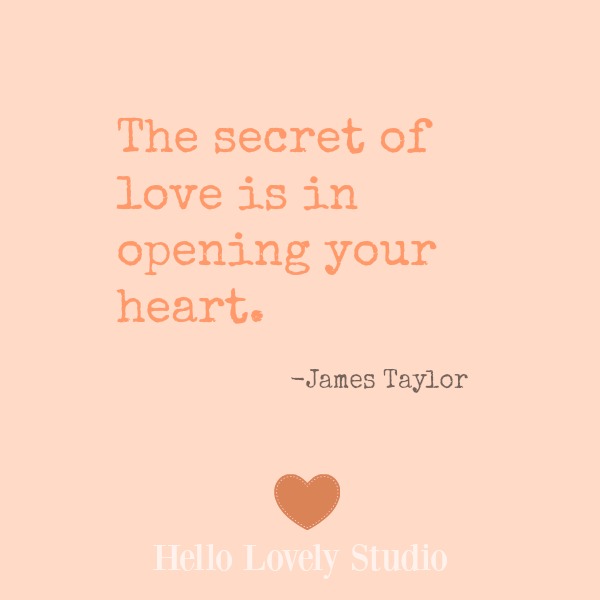 My Favorite Apple Orchard in Fall!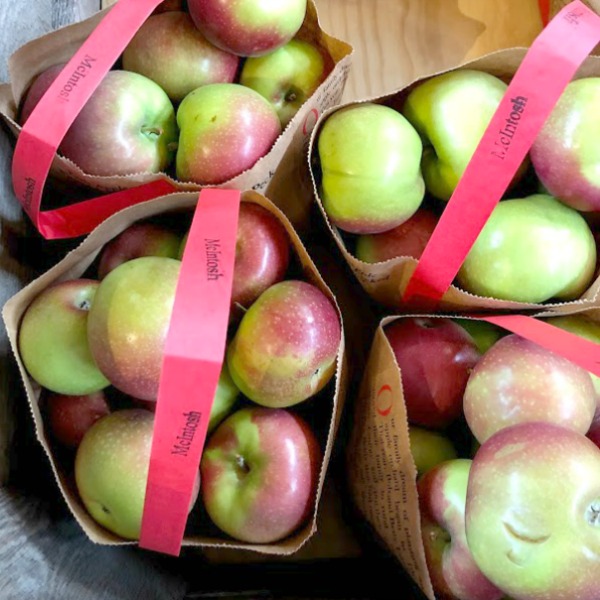 1. Apple Cider Doughnut Cake Recipe
If you love those apple cider donuts that appear at fall festivals, flea markets, and in bakeries in autumn…maybe capture the flavor and texture in a bundt cake!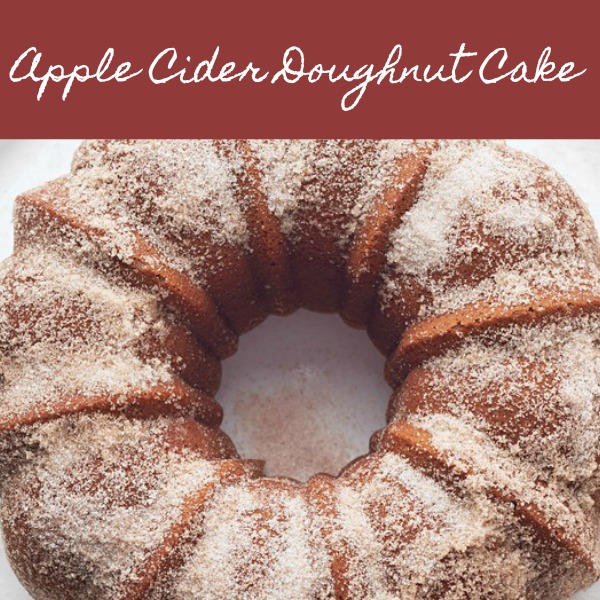 Simple Fall Decorating Tip No. 1
Enjoy the deeply rich fall color in something natural like Indian corn from Iowa.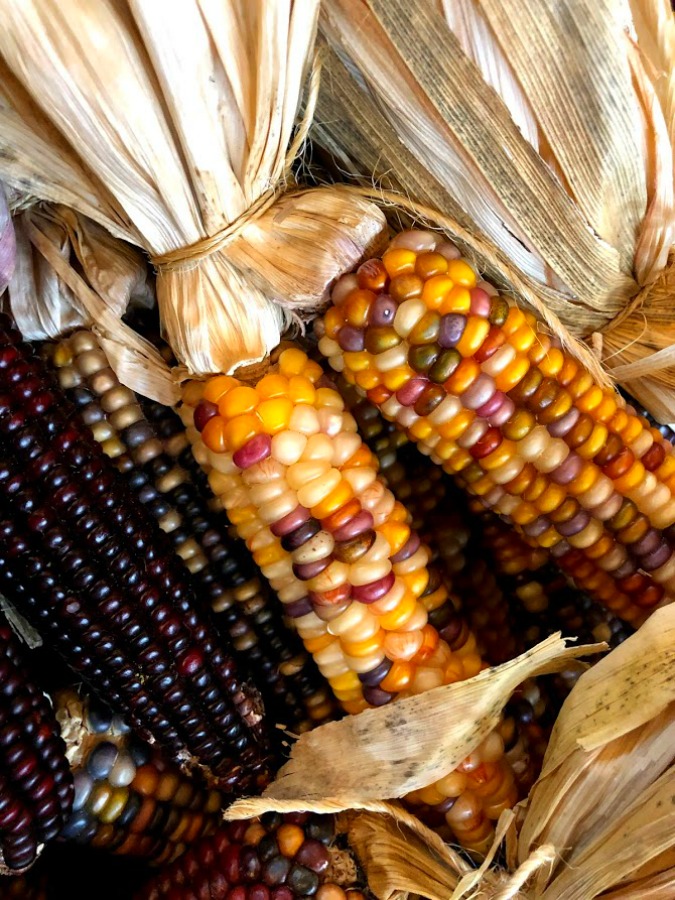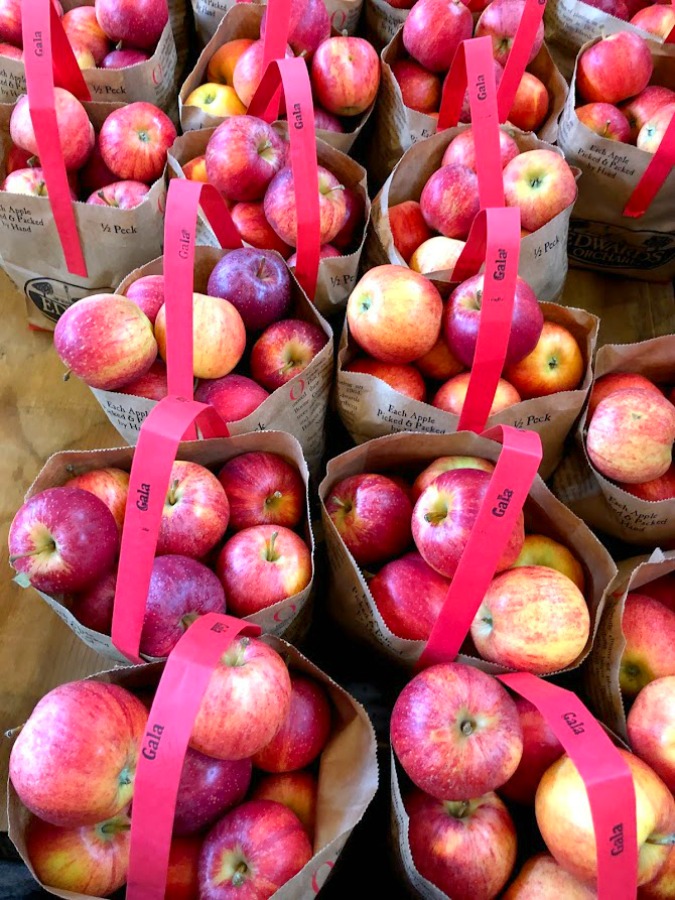 2. Apple Sangria Recipe
What I love about serving sangria when entertaining is that it always looks so beautiful and festive, and we all know that makes anything taste better. Serve it in non-traditional stemware, and save yourself the expense and trouble of stocking a full bar by simply offering a signature drink like this.
In fact, once you drink the recipe with your eyes and tummy, I bet you'll be inspired to invite a few friends over to celebrate the season (or for no good reason beyond the LOVELINESS of friendship).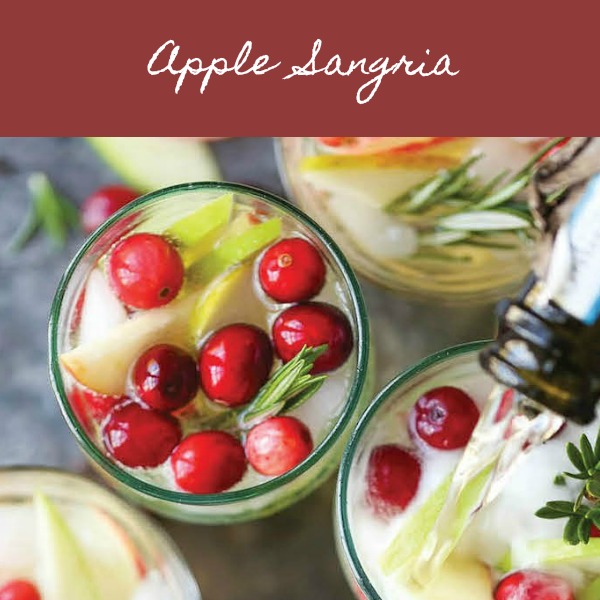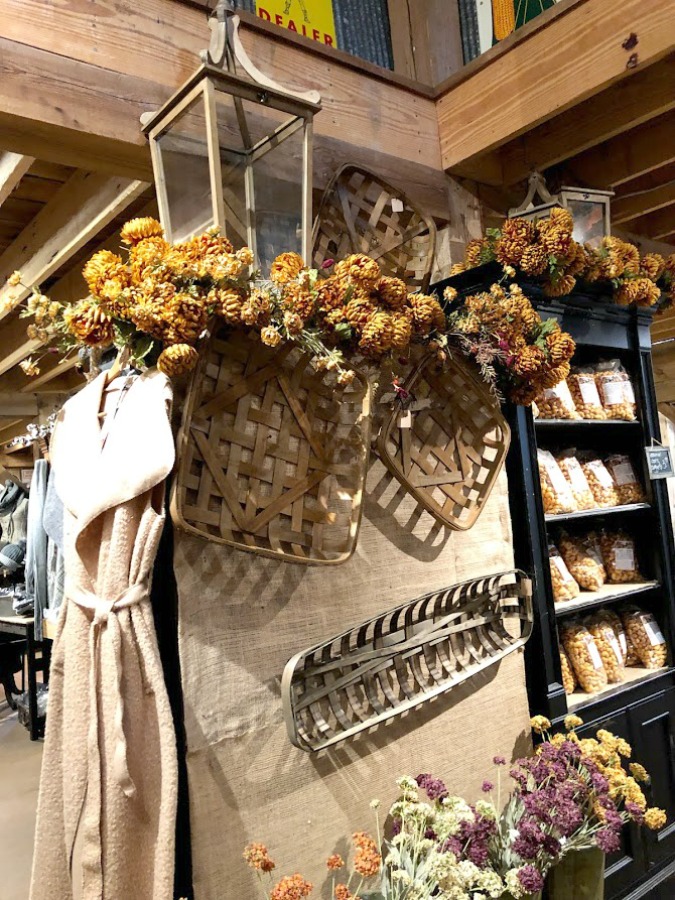 Simple Fall Decorating Tip No. 2
Enjoy a farmhouse style tobacco basket for the table or a wall.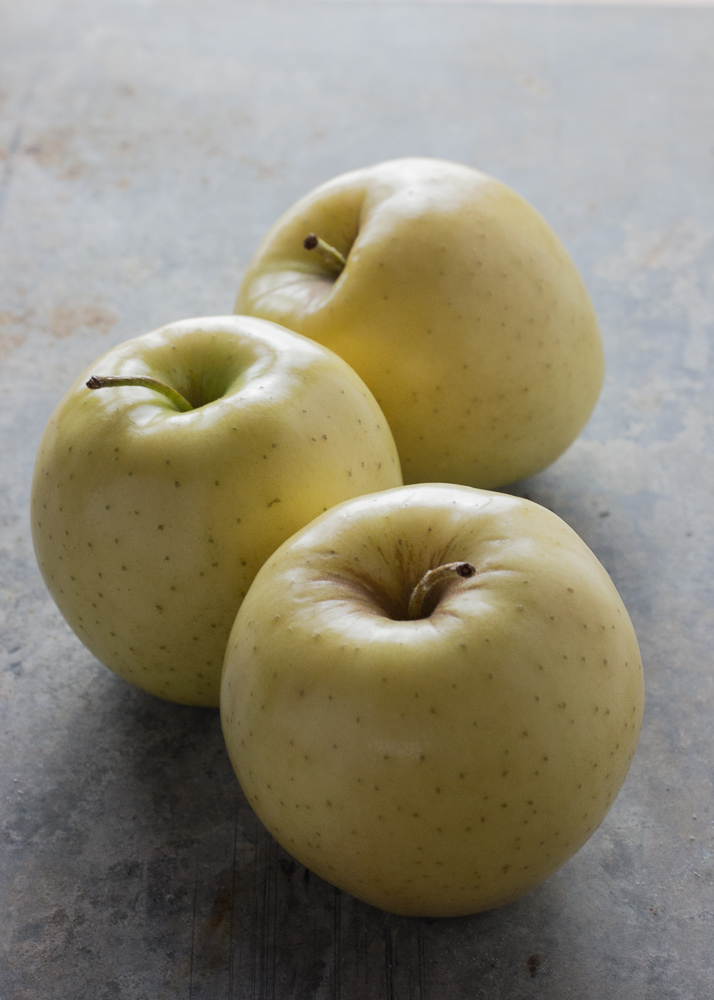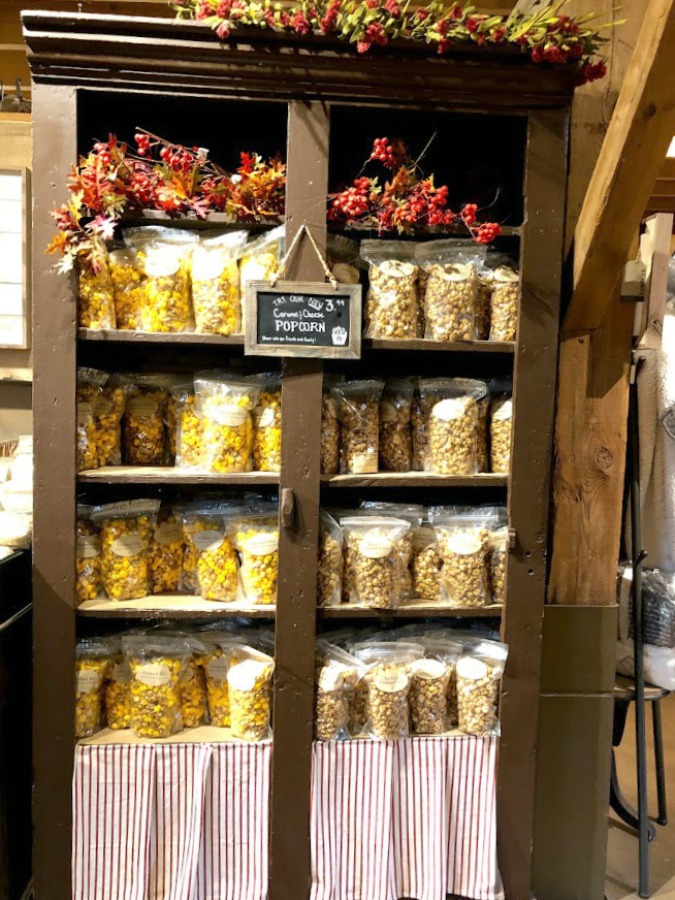 3. Slab Apple Pie Recipe
I love Elizabeth's blog Pinecones & Acorns because she always has seasonal goodness baking and brewing on her site along with encouraging words and book recommendations.
Who says pie has to be shaped like a pie?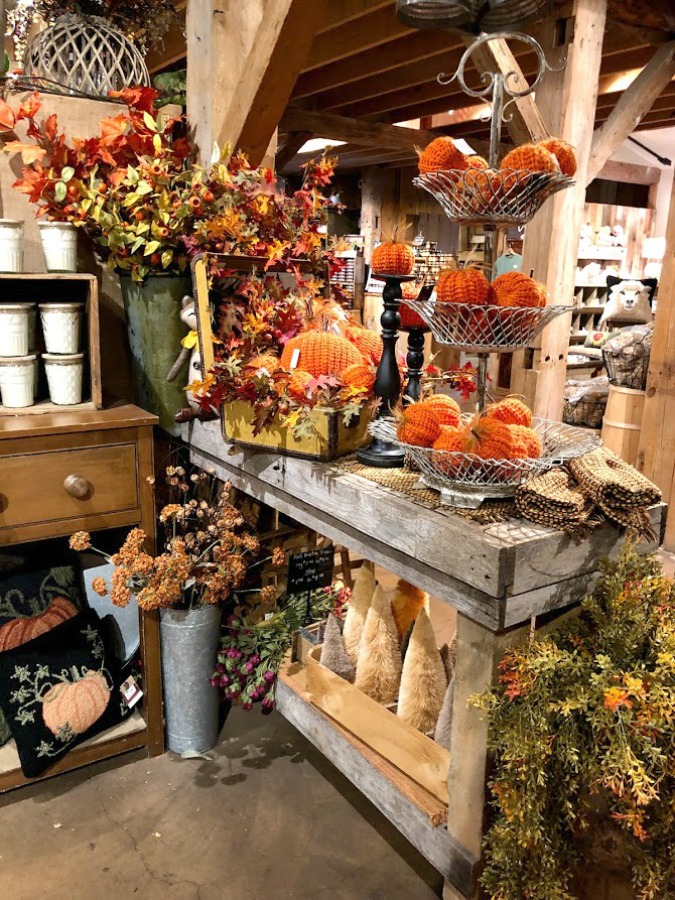 Simple Fall Decorating Tip No. 3
Craft a fall wreath, a garland, or something creatively decorative for your home with colorful and everlasting faux leaves. Here are some simple DIY ideas for Fall as well.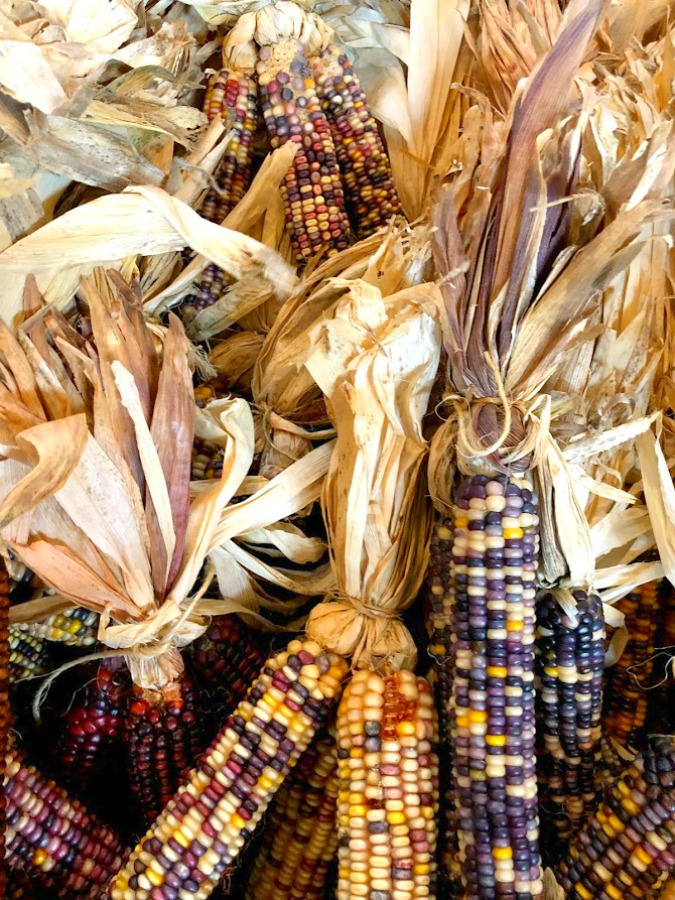 4. Apple Muffins Recipe
The last time I made apple muffins? It was about a year ago when I could barely tolerate ANY fats at all in my diet. I was determined to bake deliciousness though and so a season of experimental baking ensued where I was substituting yogurt, applesauce, bananas, and various no-fat alternatives.
I can't tell you how unhappy that chapter made me! Hahahahaha! There are just some things you can't fake, and I found myself sampling muffins that tasted like…air. Yes, air. And while it's good to breathe, it can't compete with the gorgeous density of a rich old fashioned muffin. So I ended the exhausting journey of trying to make an unhealthy treat healthy and tolerable and focused instead on the delicious natural foods I could still consume…like LOVELY APPLES straight up or sprinkled with yogurt and a little granola.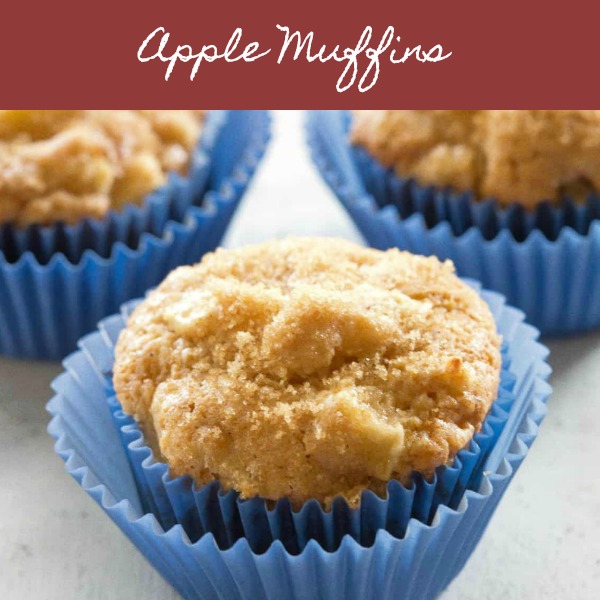 Simple Fall Decor Tip No. 4
Try a new candle for fall that has a recyclable and pretty jar like these: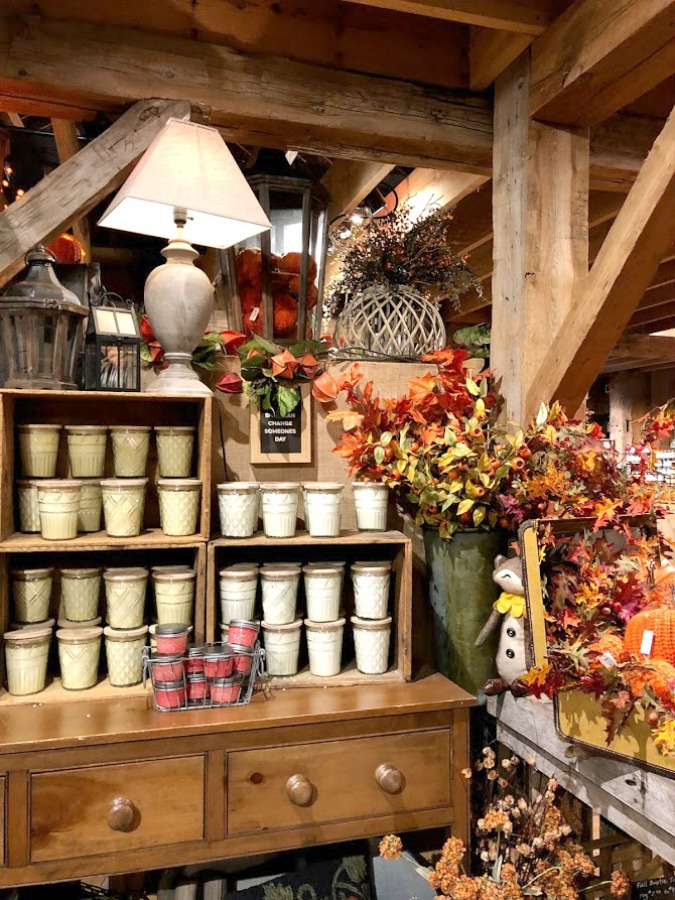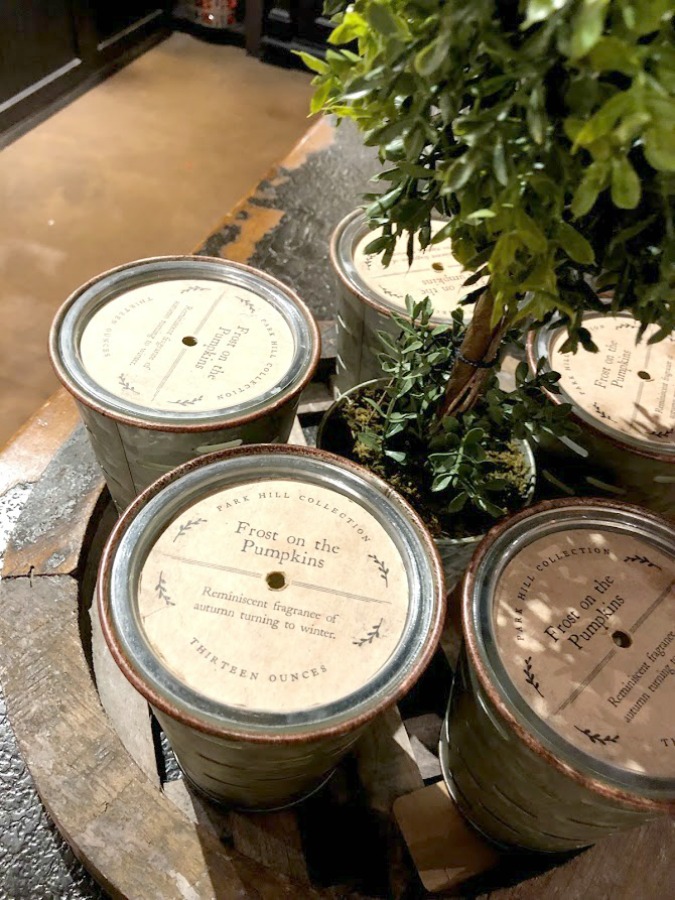 5. Pear Apple Crumble Recipe
A sweet apple crisp just can't be beat, and I'm cray cray for them. You don't have to fuss with a fancy, fattening pie crust, and it's a great excuse to enjoy a little vanilla ice cream for the topping. If sugar isn't your friend, this won't be. And if you have a terribly unhealthy diet and need gentle nudges to eat more plants, um, this has plants in it.
For a boozy version of this crumble, substitute Limoncello for the orange juice (find my limoncello recipe HERE).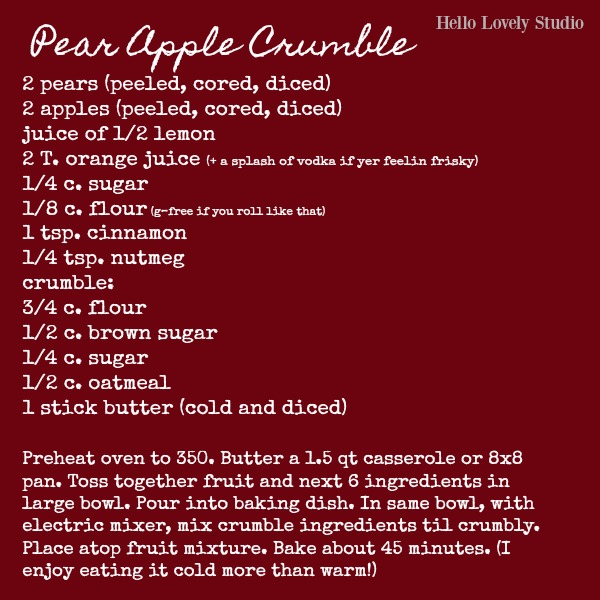 Simple Fall Decorating Tip No. 5
Is this truly a decor tip or just an idea for better organization? Maybe it's both…a place to organize mugs or little plates you'll be reaching for in fall.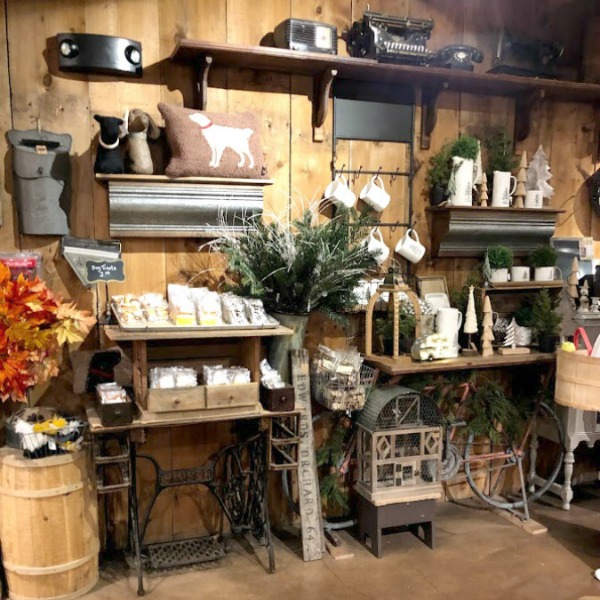 In the same spirit of displaying functional everyday items as decor…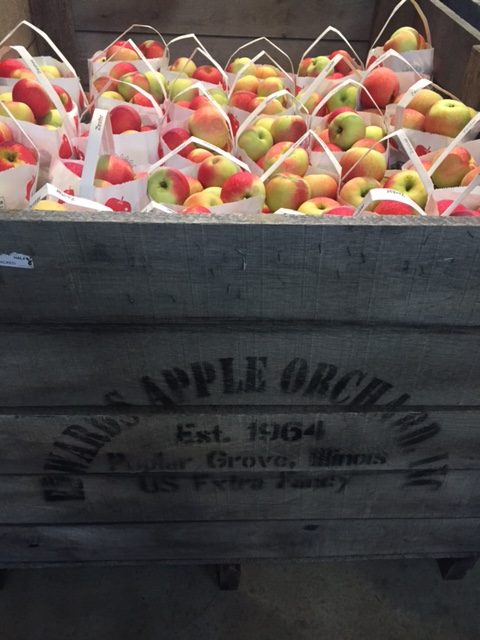 I independently selected products in this post—if you buy from one of my links, I may earn a commission.
Peace to you right where you are.
-michele
Shopping for items you already intended to buy on Amazon RIGHT HERE (not just items mentioned in posts) keeps decor inspiration flowing on Hello Lovely!
Hello Lovely is a participant in the Amazon Services LLC Associates Program, an affiliate advertising program designed to provide a means for sites to earn fees by linking to Amazon.com and affiliated sites.
Click HERE to also discover lovely cost conscious furniture and home decor!