How is the internet NOT going to break with Amazon PRIME DAY'S two day parade of non-stop deals? I mean, lately it is iffy on any given Tuesday! If you are game to entertain my own little lovely parade, I'll be so grateful. YAY for Prime Day: Favorite Hello Lovely Amazon Finds rolls out awesome finds for home. Some of the items are tried and true staples in our own home, and a few are in my cart this moment.
This post contains affiliate links which I hope you will use since they won't cost you a penny extra yet may earn this blog a small commission.
In 2019, plenty of things still remain more difficult than shopping Amazon…like walking in high heels:
Holy moly, Batman! That was painful to watch yet I couldn't stop watching!
Can you even believe how EASY Amazon makes it to stock up on what we need these days?
Favorite Hello Lovely Amazon Finds!
My All Time Favs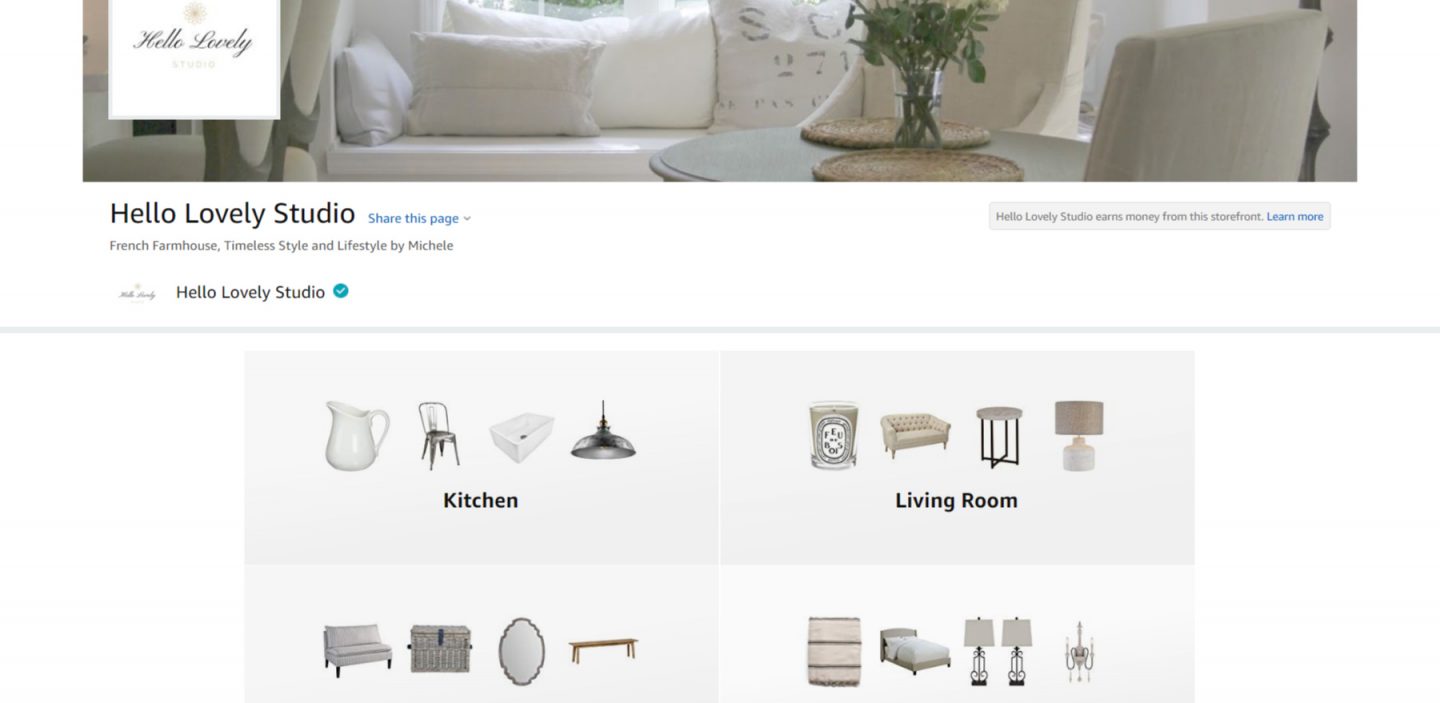 They are sweetly organized by room RIGHT HERE!
To discover a favorite new book I love and you'll likely want to snag from Amazon, SEE THIS.
French Inspired Home Amazon Finds
One reason is to take advantage of limited time bargains and savings on essentials I planned to buy on Amazon (go here!) anyway. As in…the stuff in my cart right now…what stuff?
Louis ghost chairs. I have one pair and need another. They are so great for entertaining, for bringing outdoors, for extra seating at the dining table, and for stacking easily to store. They're also easy to wipe off and take up no visual space! 2 chairs with free shipping is hard to beat.
Rustic and French. And here's a chandelier I am considering for our laundry room which has one of those $10 flushmount lights at the moment.
French country style Aged Pots…they add so much character and interest.
French Louis Style Upholstered Bench…so many places one of these can bring style and function.
Bronze Accent Table with claw feet…these work in any number of rooms and add such a chic silhouette.
Comfy Turkish Blanket...this is in my cart, and I can't wait for it to arrive!
Rustic Whitewashed Coat Rack…great for entries, bedrooms, and mudrooms.
Metal French Laundry Basket with Wheels…I have one in my bedroom and never tire of it!
Pretty Linen Chairs…I have one that is almost identical in the bedroom and have used it as a desk chair–think beyond the dining room.
Metal Martini Table…does it get any more chic?
Farmhouse bench. Can't you just visualize this French bistro looking piece piled with linen throw pillows outdoors or inside?
Health Conscious Amazon Finds
I have been wanting to blog about this awesomely-priced superfood I have been consuming in the past year. This organic blend is my favorite way to easily add more nutrition to my diet. No gluten, 45 calories, neutral flavor, and perfect for stirring into yogurt, oatmeal, guacamole, smoothies, recipes, or anything else you can think of.
I'm always looking for ways to get more green tea, and here is an easy one. You get 30 servings in the bag, so we're talking a month's supply of superfood for a low price. I feel better tummy-wise when this is a part of my day, and if you have been missing your old waistline, maybe start with this healthy shift in the right direction to increase your energy for exercise.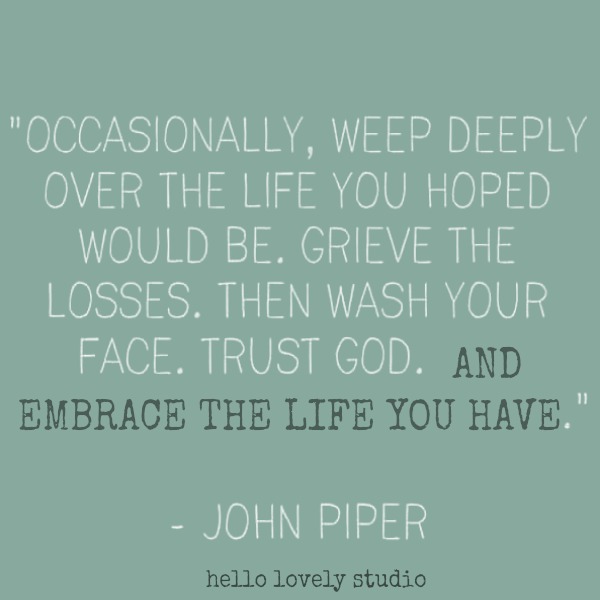 Superfood reminds me of another brilliant discovery on Amazon: Prime Pantry.
Prime members can pay an additional Prime Pantry membership fee of $4.99/month to receive FREE shipping on all Prime Pantry orders of $10 or more. All other Prime members receive FREE shipping on orders of $35 or more. For orders under these thresholds, Prime and Prime Pantry members pay a shipping fee of $5.99 per order.
Find PRIME PANTRY here…it's shampoo/snacks/laundry detergent delivered to your door. Have experience with this yet? Prime Pantry members receive FREE shipping on all orders with no order minimum (normal $10 order minimum is waived) until July 31, 2019. Prime members without a Prime Pantry membership receive FREE shipping on orders over $25 (usually $35) for a limited time.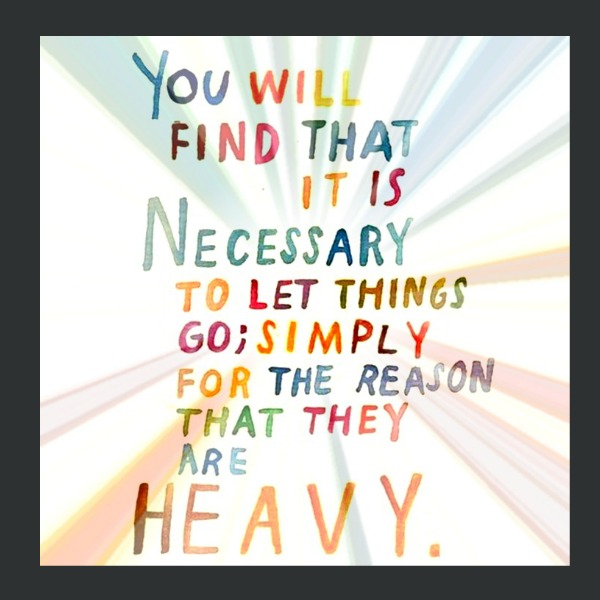 Amazon Favorites for the Kitchen
Here's the Vitamix I have in my own kitchen, and it's such a dream to use after years of fighting with disposable blenders that couldn't make a smoothie in less than a half hour (at least that is what it felt like!). If you know this brand and the quality, then you know this price is relatively low!
Mini tumblers. I love these! A set of 12 Bormioli Bodega 7.5 oz tumblers for which I find endless uses. Desserts, wine, juice, yogurt…
Environmentally Conscious Amazon Finds
Soul Keeping Amazon Finds
If you have not yet treated yourself to this wonderful title–oh my, you will thank me since it is full of wisdom from a Texan who has done her work!
This is a MUST WATCH from Brene!
Acquainted with Parker Palmer? I have read most of his stuff, and he has so much wisdom for us. This is his new book On the Brink of Everything: Grace, Gravity & Getting Old.
My Favorite Book to Give
I have shared my MUST READ favorite book when you are in the throes of despair before, but in case you missed it…here it is:
This book is often out of stock. I know this because I have bought so many copies for others. So I buy used copies all the time – who cares if the corners are bent? BTW. The very sweetest antidote for despair I have learned? Doing something kind for someone else. Period. No time to volunteer or serve? Cards, emails, calls, and gifts are possibilities too. Amazon is my go-to source for finding the perfect something since they have it all.
Consider Gifting You
Did you miss my post the other day about life hacks? There's a section in it about relentless self-care I hope you'll take to heart. I have to be intentional about self-kindness because it just isn't natural for me. Small gestures of kindness help. For example, more meditation and quiet. Lunch with friends. Indulging in a mid-day nap if I'm tired. A small kindness can be as simple as indulging in a time saving convenience like a Prime Membership (go here!) or a couple of books from Amazon (go here!) pointing me to higher ground.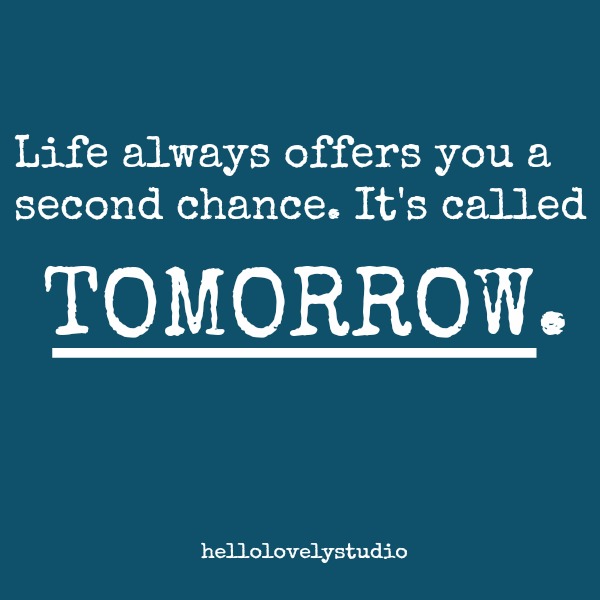 Peace to you right where you are.
-michele
Support Hello Lovely by shopping Amazon RIGHT HERE for anything (not just products mentioned here) to keep the inspiration flowing!
I'm a participant in the Amazon Services LLC Associates Program, an affiliate advertising program designed to provide a means for me to earn fees by linking to Amazon.com and affiliated sites.
Click HERE to find cost conscious furniture and decor for your home too!