Uncommonly Good Father's Day Gift Ideas for Dad are finds packed with thrilling potential maybe because they're indulgences Daddy will appreciate even though he likely wouldn't throw them in his cart…so you get the honors.
Uncommonly Good Father's Day Gift Ideas for Dad
Personalized Hammer
You don't have to personalize it with the generic 'best Dad ever' or even a name. Some folks choose 'Thanks for helping me build my life' which is such a powerful sentiment. Or how about an inside joke or simply 'you're loved so dearly'…just be sure to double check grammar and spelling and not choose a negative personalization since the recipient will have a hammer in his hand…ha!
Luxurious Sheets
I know this is maybe not what you were thinking, but this is based upon experience! These are sheets my husband selected and loves. I'm the frugalista in the family, but I guess cry once, buy once, applies here.
Yeti Rambler Mug
Another choice inspired by my husband. I gave him one of these, and he is nutty about it. It's maybe the most over-engineered camp mug on the planet that is also dishwasher safe and an overachiever with its double-wall vacuum so drinks stay hot or cold til the last sip.
Google Home Mini
This was a hit at Christmas time for the men in the family.
Game: I Should Have Known That
Ever had the experience of a word, a name, or fact on the tip of your tongue? Here's a trivia set designed to transform that moment of awkwardness into hilarity. Instead of questions about ancient history you never heard of, the questions are about movies, pop culture, and recent events we should know all about. For example, does the Statue of Liberty hold her torch in the left or right hand?
Patriotic Snooze Wear
Personalized Rockin' Doormat
Designed by a graphic artist, this round, retro mat gets personalized with your family name and choice of album "title" on the record's label. So perfect for any mancave, home office, rec room, or music room. Personalize it any way you like…for example, "The Andersons…Spinning Since 1976." Made in Albany, New York.
Wisdom Tumblers
Omg. How perfect are these for eliciting smiles and being put to good use? They really put the fun in functional!
His Mug on a Mug
The simplicity and sweetness of the artwork just makes me sigh.
Google Home Speaker
It's 2019, y'all. Voice activated everything is…everything.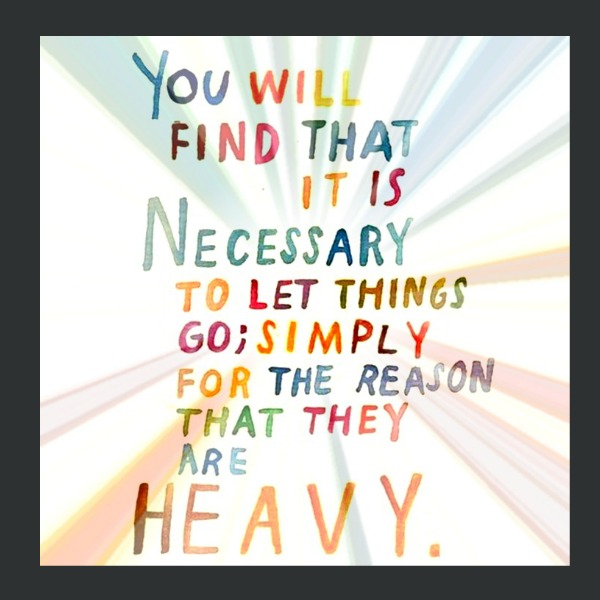 To Celebrate Fathers Who Would Rather Not Wear Pants (at Home)
I can also attest to the quality of these tees – not a cheap fall apart sort of shirt.
For Sensitive Types or Anyone With a Fireplace
I'm crazy about this gift idea for anyone at all and any occasion. Who wouldn't love this apothecary bottle with the poetry and useful matches?
For Fathers Who Love the Beach
It's summertime, Hawaii, island life, vacation, beachy goodness in a scented candle. Coconut, pink peppercorn, orange blossom…? Sold.
For Home Cooks
Don't you love it when something healthy and useful is also designed beautifully?
A Rugged Perch
Here's another find that you probably won't see on many other Father's Day gift guide lists, but think about it. This low-cost saddle stool may work in a bedroom, entry, garage, walk-in closet, or anywhere its function and good looks can be brought into service.
45 Second Omelet Maker
Who doesn't need to step up their breakfast game? This stoneware clay dish will make a hearty omelet in 45 seconds in the microwave. The recipe is included, and this is one of those awesome artisan gifts, handmade in Texas.
Pink BBQ Plank
Familiar with Himalayan salt? Its stable crystal structure allows it to hold a temperature well. You can chill it to use as a serving platter for sushi, or heat it over a grill or stovetop to cook veggies. Cooking on salt imparts enhanced flavor, and the mineral content delivers more nuanced flavor than table salt. Himalayan salt is also long-lasting and naturally antibiotic, needing little more than wiping with a damp sponge after most uses.
Nothing Says I Love You Like..a Sharp Blade
Well, that may not hold true for everyone, but in my years living with three men, I have learned they become giddy about knife gifting.
The creator of these knives was hiking near the Santi Mountains in Switzerland when it dawned on him that an everyday tool could have the loveliness of a mountain range. From afar, these steel knives look rather ordinary. A closer look reveals a tiny replica of a real mountain range along the serrated edge. For cutting bread or slicing fruit, the design comes in three ridges: the Denver Front Range, Jackson Teton Range, or Salt Lake Wasatch Range. It makes a memorable gift for campers, skiers, and nature lovers alike. Made in Switzerland.
Fitness Tracker
We have to have gadgets on this list because the daddies I know love 'em.
Useful Essential Can Become Decor
Luxurious & The Lingering Scent in My Own Home
Our anniversary trip to Paris in 2012 found us staying for a time in a Paris apartment just steps from Diptyque's flagship boutique. This scent, Volutes, had just been created, and my husband and I both agreed it was perfect for him. Once home, we couldn't keep our sons from wearing it, so when I need a luxurious gift idea, this is it. What does it smell like? Lovely. Paris. Very complex.
It's a blend of iris, tobacco, honey, pink pepper, saffron, myrrh and more.
The Candle Equivalent
A candle with a hint of honey, tobacco leaves and a handful of spices.

Dad Moments
I shared this hula-help moment on my FB page, and folks really responded…I think because we get to witness love in action.
And just wait until you're tickled by this 'conversation' with a father and his infant!
Thanks for playing along, and I hope an idea or two here eases your gift shopping for birthdays and the occasions you celebrate. If you're in the mood for decor inspiration, I shared a tour of my kitchen this week as well as a beautiful kitchen tour in Boston and porch decor ideas.
Peace to you right where you are.
-michele
Shopping for items you already intended to buy on Amazon RIGHT HERE (not just items mentioned in posts) keeps decor inspiration flowing on Hello Lovely!
DISCLOSURE: Many of the links on this blog are affiliate links which do not cost you more yet earn Hello Lovely a small commission. Hello Lovely is a participant in the Amazon Services LLC Associates Program, an affiliate advertising program designed to provide a means for sites to earn fees by linking to Amazon.com and affiliated sites.
Click HERE to discover lovely cost conscious furniture and home decor!