Ever Visit RH Gallery Chicago For Interior Design Ideas? I just returned from a fun few days downtown in the Windy City, where I first hung out with my husband, then spent girl time with my sister Jo. It was my husband's first visit to RH's gallery in Chicago, a lovely 70,000 square foot retreat I have frequented many times.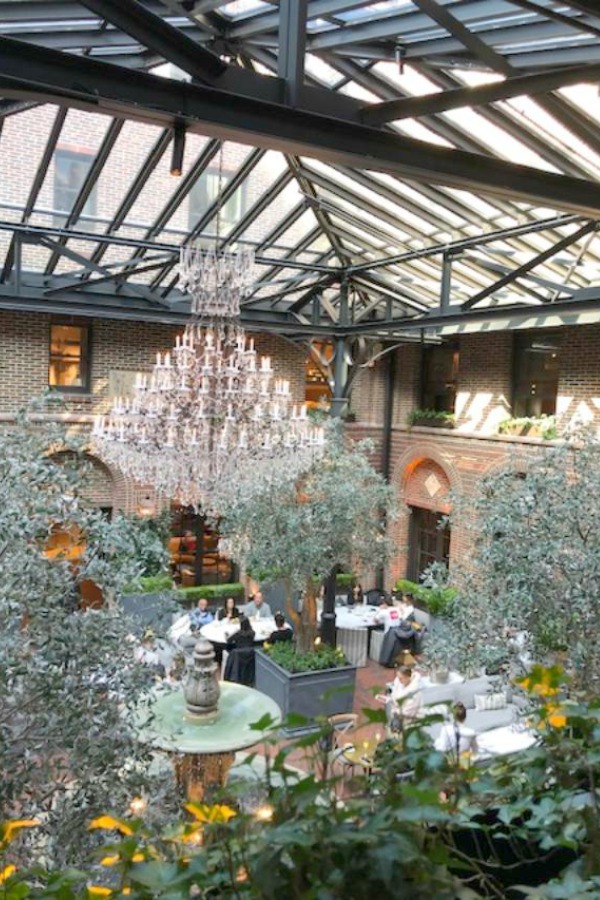 If 'peaceful shopping experience' sounds like a contradiction of terms to you, you probably have yet to visit RH Chicago – The Gallery at the Historic Three Arts Club (1300 N. Dearborn St.) in the city's Gold Coast neighborhood.
Go inside & Experience the Magic!
The Gold Coast is part of the city's Near North Side community, and I actually worked in an office here for years in the 1980s. In those years, the Gold Coast was the second most affluent neighborhood in America (after Manhattan's Upper East Side).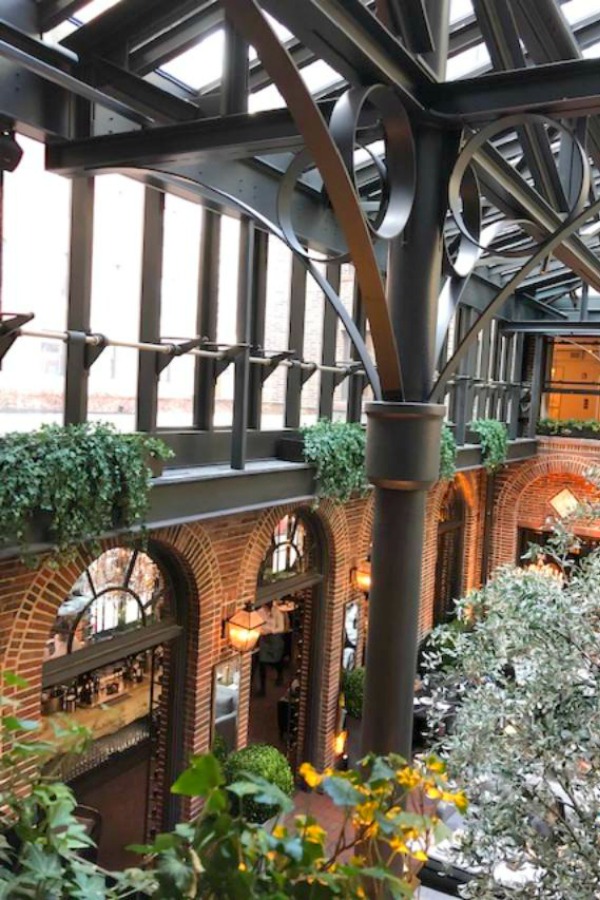 The Three Arts Club building on Deaborn opened its 92 residence rooms to artists in 1915 and was initially home to young women learning the three arts: music, painting, and drama. Three Arts Club (designed by architects Holabird and Roche) provided housing for women artists until 2004.
Today, the beautifully renovated building RH transformed with tasteful design, reflects a modern continuation of those arts.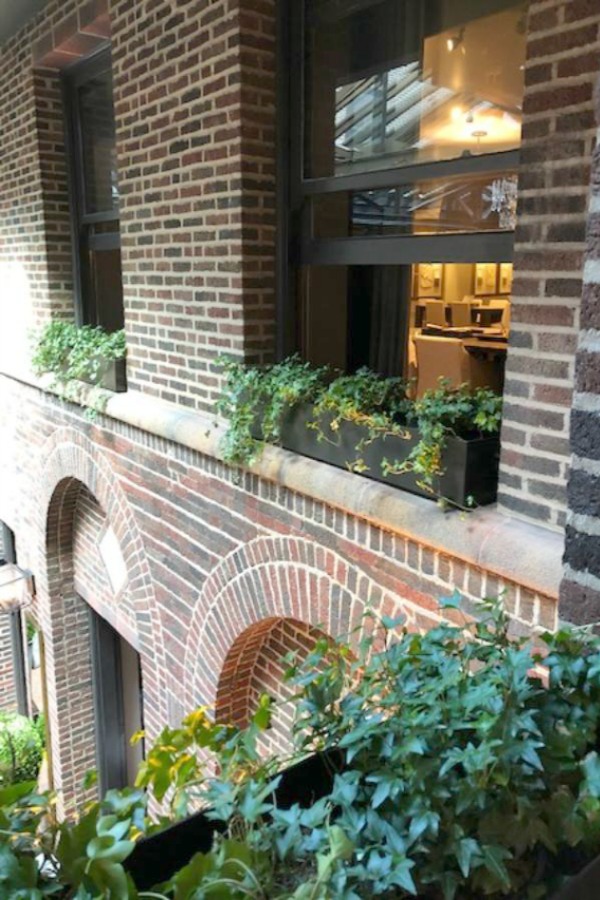 The architecture and finishes are sublime. If you're only familiar with RH as a catalog of gorgeous furniture, you might be surprised to learn the gallery is not a retail space as much as an imaginarium.
Visiting RH Gallery Chicago is an experience where you may visualize not just possible room designs for your own home, but also lifestyle inspiration.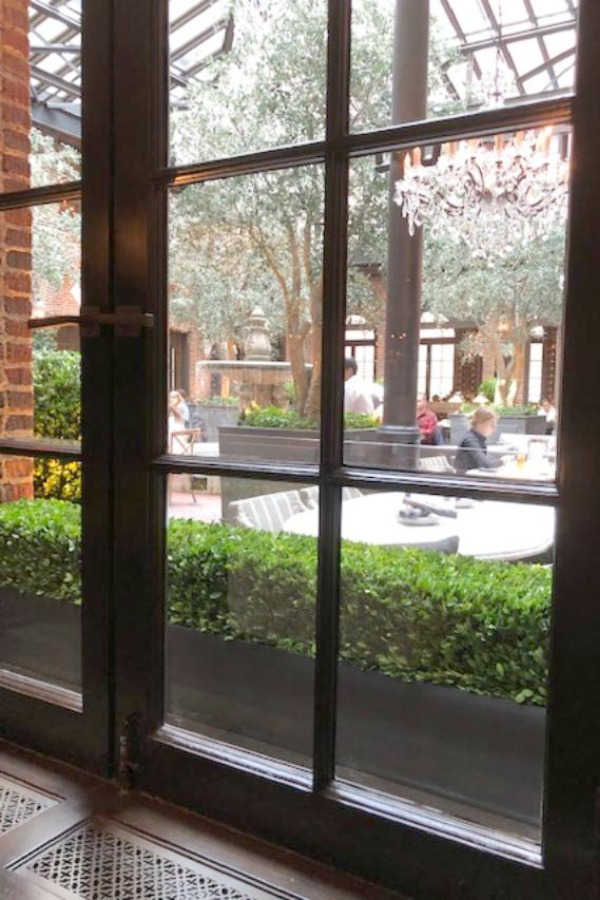 If you like, you can meet with interior design professionals who will assist you with design plans. You can view (and touch!) paint swatches, fabric options, wood finishes, hardware, and more.
It's a pleasure to browse glorious rooms, try out sofas and chairs, and even enjoy wonderful food (no hostess and no reservations!).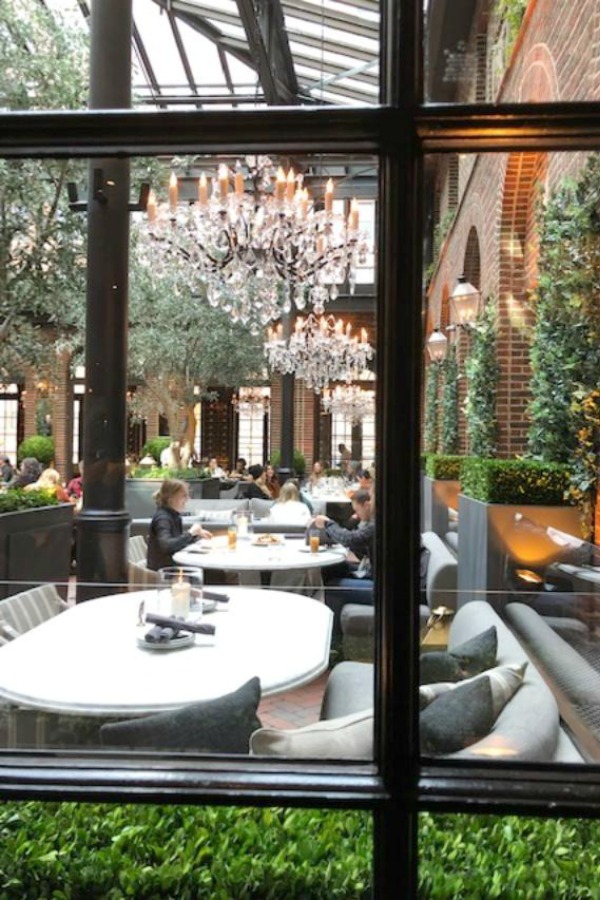 Yep. The 3 Arts Club Cafe is an incredible experience of a courtyard wonder within the the building where you may order delicious fare and soak up chic ambiance. You're also free to simply order a drink and take it with you as you wander the floors of inspiring interior design and furnishings – and dream of the spaces you can create with RH.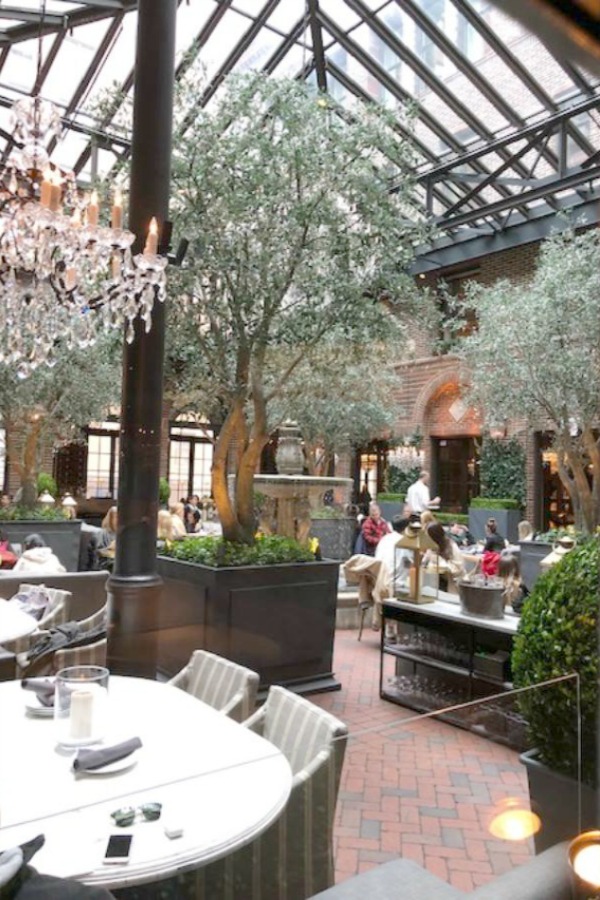 Visit RH Gallery Chicago For Interior Design Ideas
I snapped these photos of beautiful moments at the RH Gallery in Chicago, and you should definitely plan to visit this Chicago Landmark building! There are so many inspiring interior design ideas to score at the gallery, and I'll share a few of them here.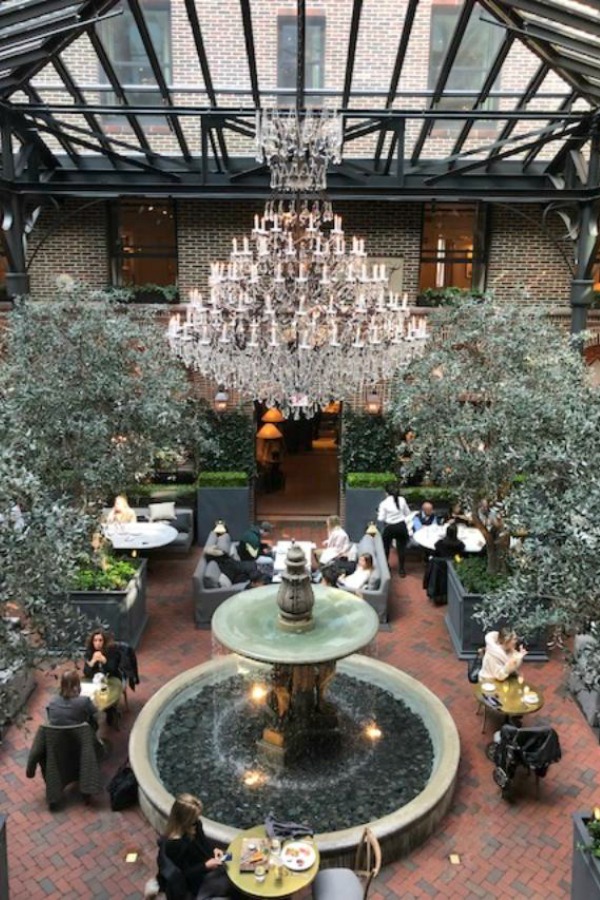 RH Interior Design Idea No. 1
Black Painted Windows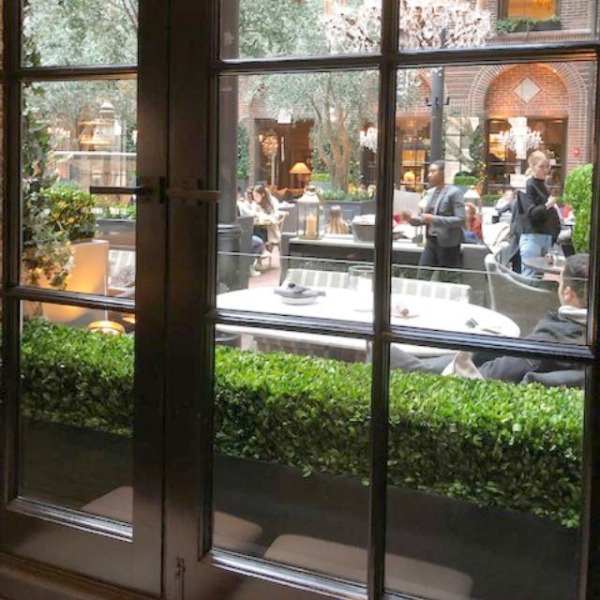 RH Interior Design Idea No. 2
Rustic Furniture + Glam Lighting
RH Interior Design Idea No. 3
Minimal Wood Vanity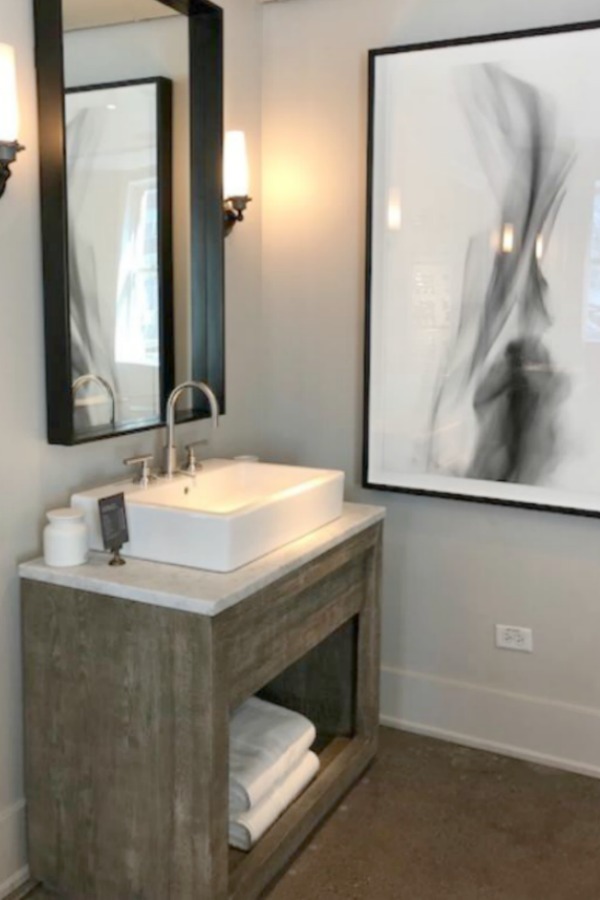 RH Interior Design Idea No. 4
15 Shades of Grey
RH Interior Design Idea No. 5
Mirrors Above Bedside Tables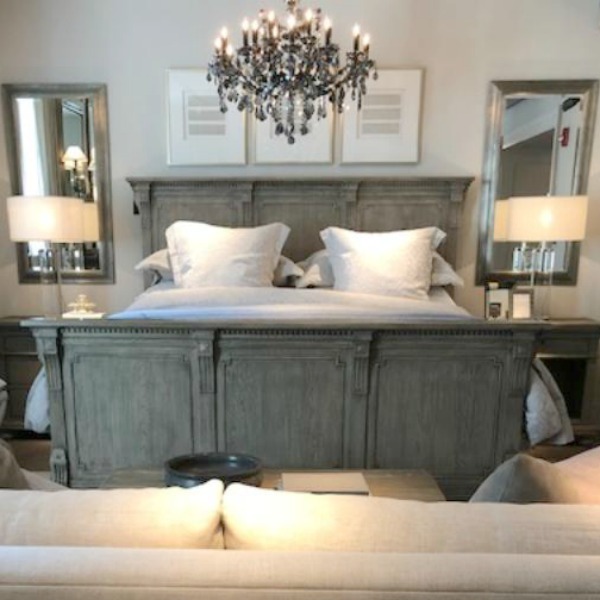 RH Interior Design Idea No. 6
Natural Light Magic in a Bathroom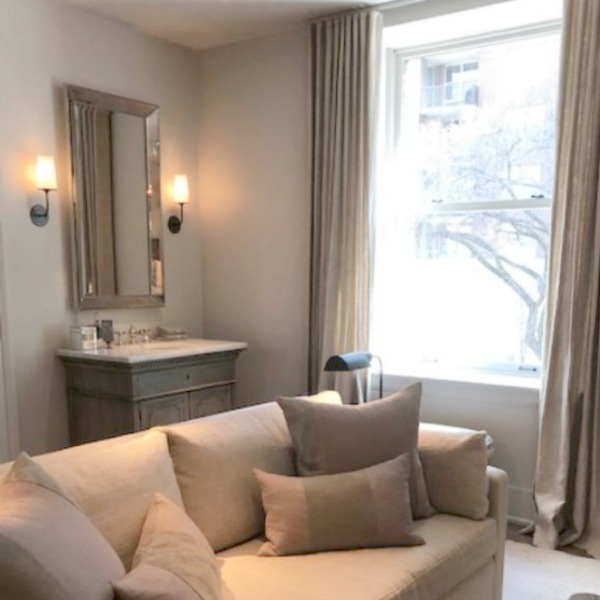 RH Interior Design Idea No. 7
Tone on Tone Calm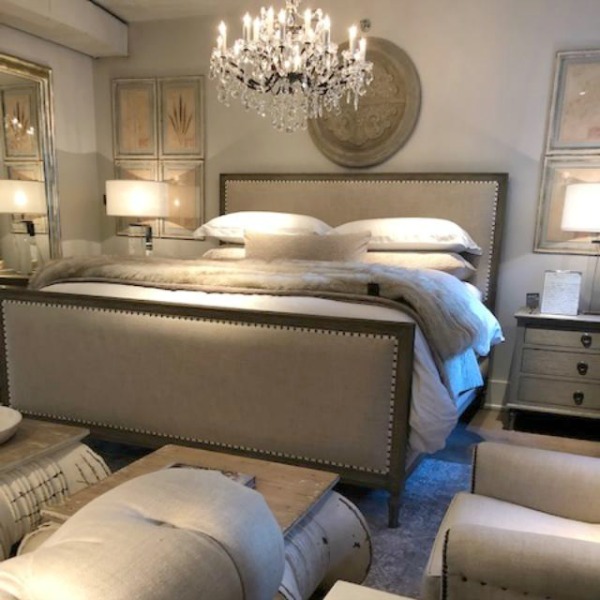 RH Interior Design Idea No. 8
19th Century Framed Herbariums
These gorgeously framed herbarium boards celebrate the beauty of ogranic specimens from the 19th century. They are mounted on paper, labeled, and framed between panes of glass.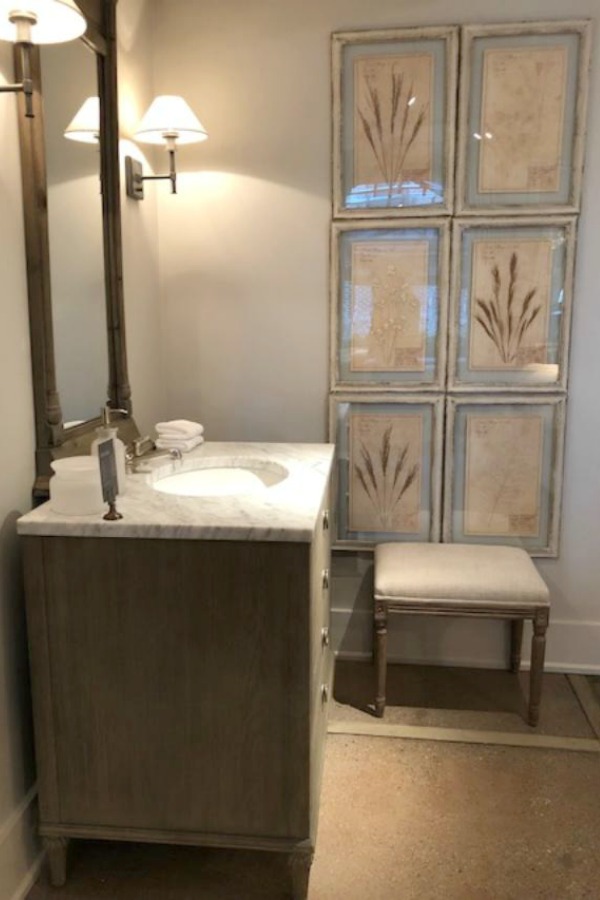 RH Interior Design Idea No. 9
Puddle the Linen Drapes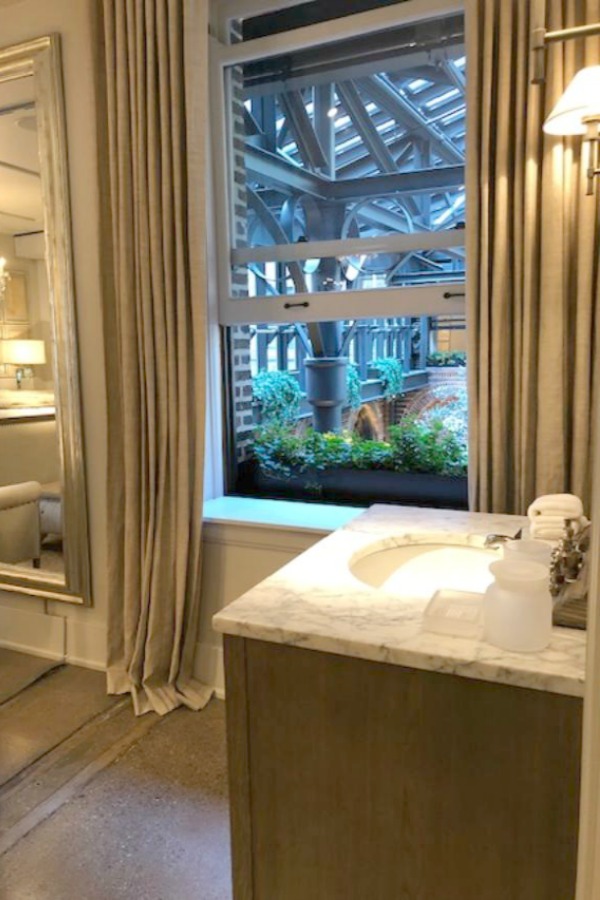 RH Interior Design Idea No. 10
Wing Style Headboard
RH Interior Design Idea No. 11
Long Farm Table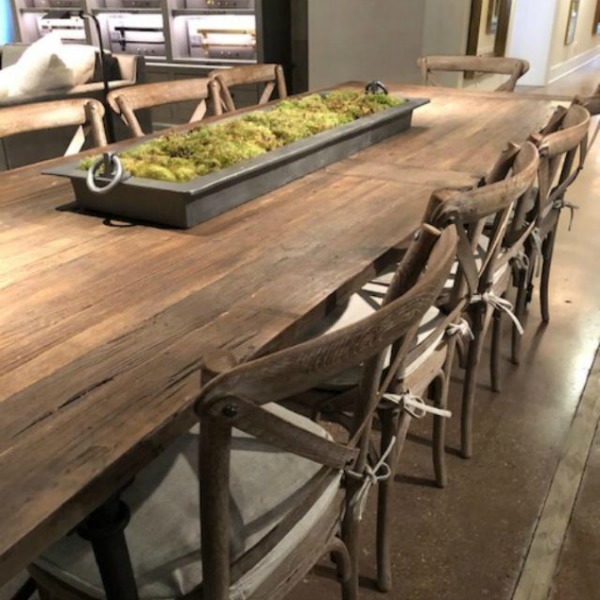 RH Interior Design Idea No. 12
Glass Fringe Tier Chandelier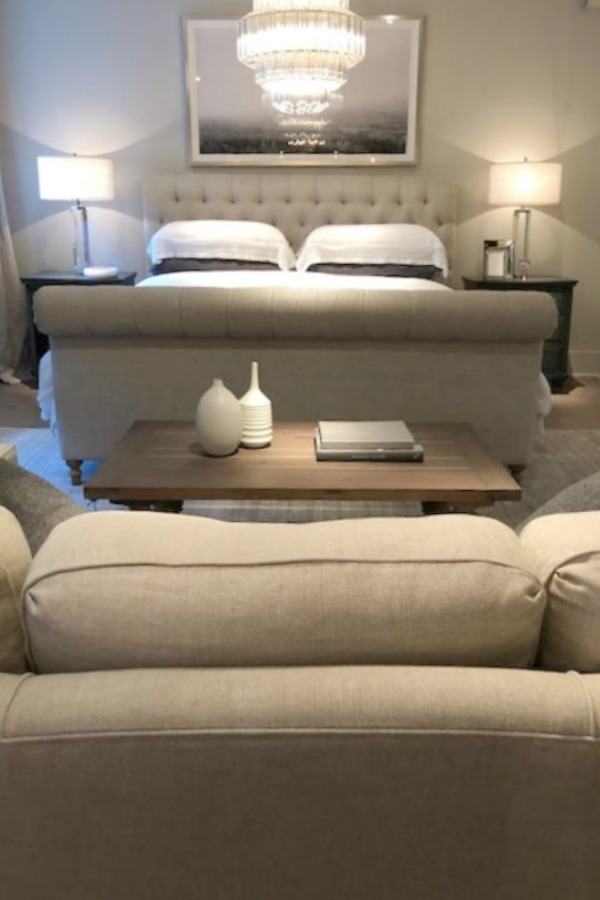 RH Interior Design Idea No. 13
Handsome Leather Sectional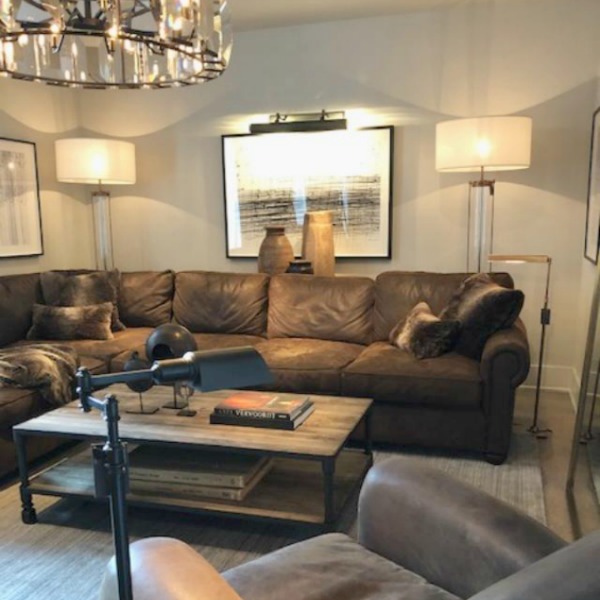 RH Interior Design Idea No. 14
Task Floor Lamp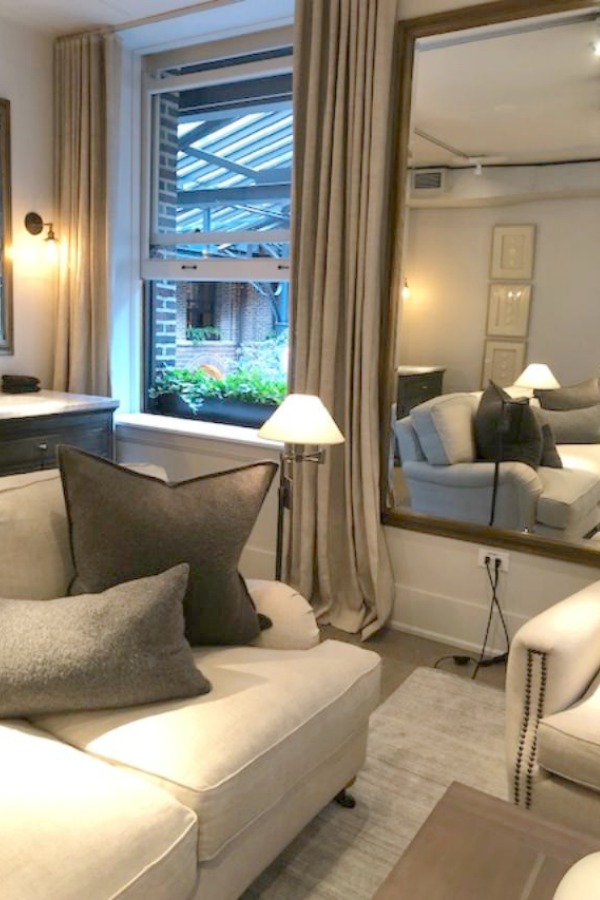 RH Interior Design Idea No. 15
Metal Console Sink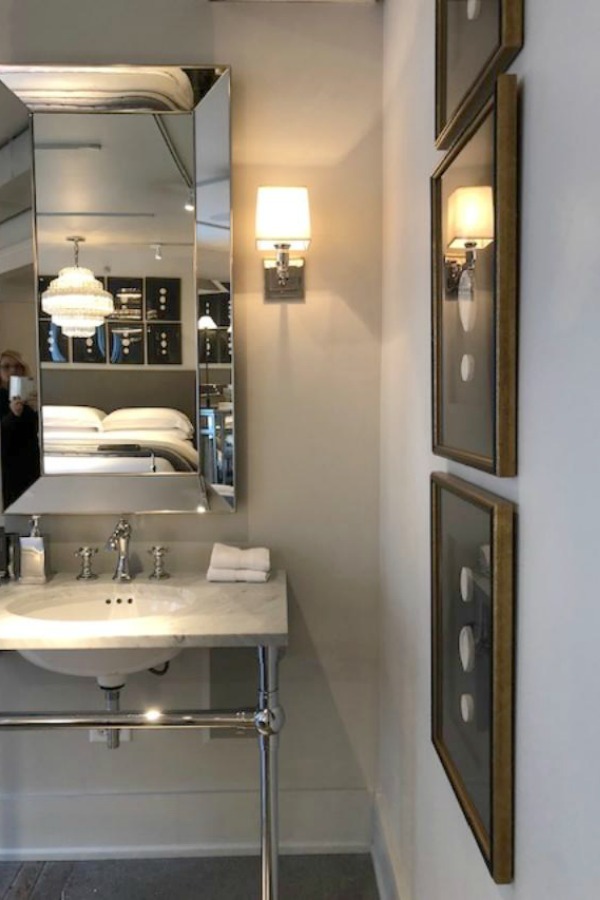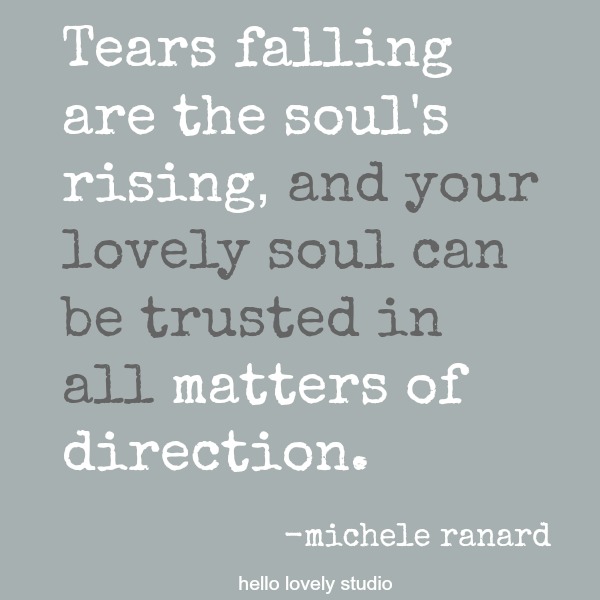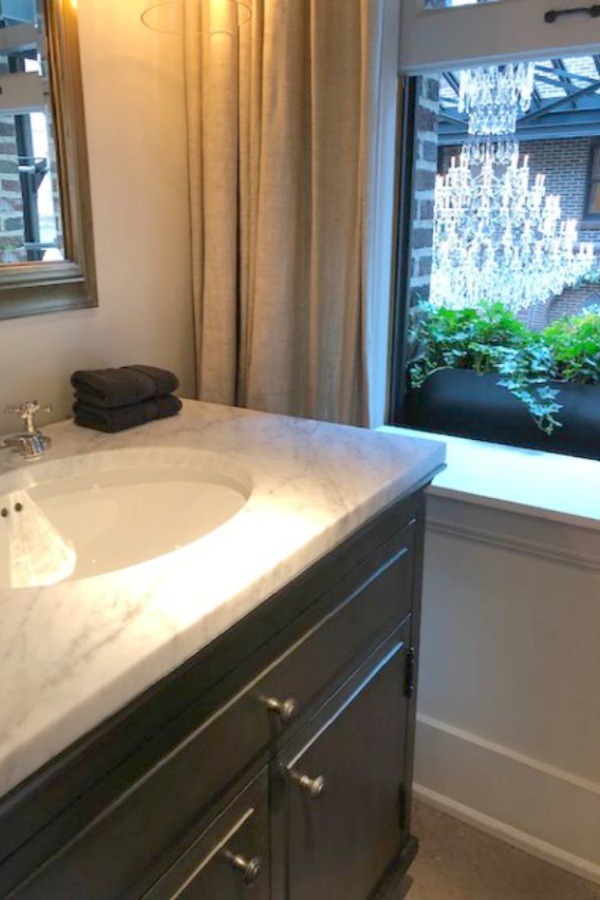 Don't miss the next installment of my visit to the RH Design Gallery in Chicago featuring 20 ROMANTIC FRENCH DECOR IDEAS!
I independently selected products in this post—if you buy from one of my links, I may earn a commission.
Peace to you right where you are.
-michele
Shop for items you already intended to buy on Amazon RIGHT HERE, and also find home decor here to keep decor inspiration flowing on Hello Lovely!
Hello Lovely is a participant in the Amazon Services LLC Associates Program, an affiliate advertising program designed to provide a means for sites to earn fees by linking to Amazon.com and affiliated sites.