I'm starting to freak out a little about the holidays. I always do. Never been the 'more is more' decorator or comfortable with the excesses that quickly get out of hand in the name of ringing in a religious holiday. So 10 Holiday Hints to Save Your Sanity This Christmas is maybe just a memo to my frazzled self. I truly hope I take the hints.
Because while there is never just one way to enjoy the spirit of the season, celebrate, and share the joy of its meaning, a troubled heart is less likely to be an open heart.
I'm a participant in the Amazon Services LLC Associates Program, an affiliate advertising program designed to provide a means for me to earn fees by linking to Amazon.com and affiliated sites. Affiliate links follow and may earn me a small commission when used for purchases (though you'll not pay a penny more!).
And, please. I'm hardly the one to offer ideas since I sometimes simply muddle through and require so much grace, ya know? Plenty of years, I just strived to ENDURE the holidays.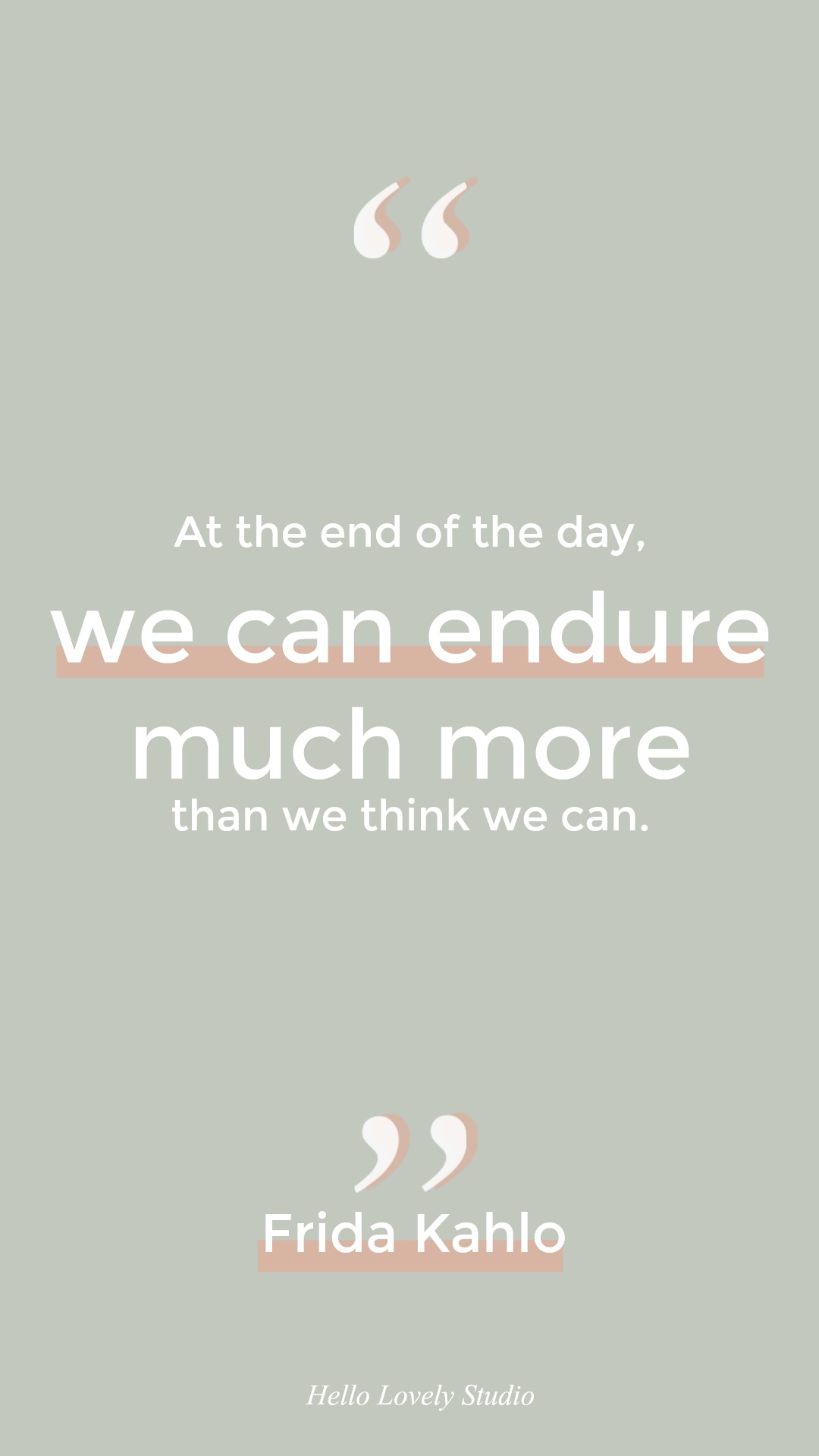 10 Holiday Hints to Save Your Sanity This Christmas
In my kitchen here, a simple strand of starry fairy lights joined a somewhat unruly Frasier fir wreath at the window with a white wood candleabra from Sweden. A handmade vintage paper creation decorated the window seat, and a minimal snowy winter branch tree with rustic burlap rested upon the counter.
It probably took 15 minutes to execute the whole understated shebang. So if you are looking for a poster child of lazy laid back simple Christmas decor…yo! Okay, those hints that I am going to try to file away…
Sweet Treats Can Become Decor & Inspire a Gathering
I love baking so much! Sometimes, a simple, festive store-bought or homemade treat can do double duty as a centerpiece and treat when you gather friends and family.
1. Consider Cake & Cocktails or a Cousins's Christmas Brunch…a small gathering won't stress you out like a party for the neighborhood or your office. It won't require weeks of planning and invitations (omg, is it just me, or has technology NOT eased RSVPing and party invitation circuit whatsoever!).
It's perfectly okay to skip the holiday decorating – just gather folks at night for Candlelit Cocoa & Cookies…light some candles…boom.
2. Little flames sprinkled around the house create an atmosphere of sacred wonder, romance, and welcome.
Here are the votives I reach for and sprinkle around my place.
Simplify Holiday Gift Shopping
3. Decide on a Go-to Gift such as Wine (as curated by Martha Stewart) or…chocolate.
Less Painful Party Hosting
4. Host that Holiday Party but skip the cooking. Do something unexpected like cater Mexican from your favorite restaurant, stud guacamole with pomegranate seeds, and serve just one signature drink like a margarita…
or a mocktail…
Decorate With These Inspiring Tips
5. Corral a collection for a dramatic statement. Aren't these deer and the vintage farm style finds darling?
6. Mix live greenery with faux for festive Christmas arrangements.
7. Don't underestimate the power of a tabletop tree in a pretty pot!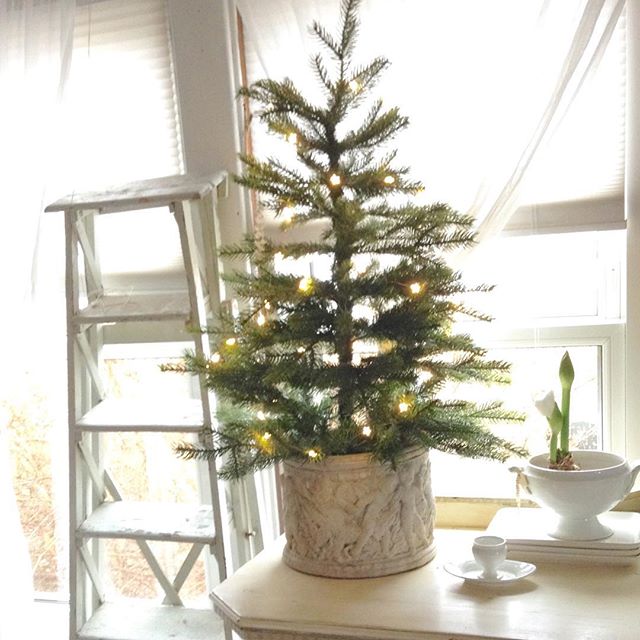 Consider Gifting Homemade Goodness
Let's get real. This tip is only going to save your sanity if you love to bake! Scroll right by if the idea has your blood pressure spiking.
8. Make delicious peanut brittle, marshmallows, fairy food and more with help from Pinecones & Acorns.

"Although I bake all of the time, Christmas baking is especially magical. It's a little like the Christmas snow they talk about in Frosty the Snowman and its magic. Whenever I bake at Christmas, the recipes and the aroma of cookies transport me right back to my grandmother's side. I can almost feel her standing next to me as I roll the dough and eat a little (or a lot!) and I can hear her telling me not too eat too much or there won't be anything left for baking. So many of my happiest memories are baking with my mom and my grandmother." ~Elizabeth of Pinecones and Acorns.
10 Holiday Hints to Save Your Sanity This Christmas
Set a Deadline for Gift Shopping
9. Get it out of the way. If you're like me, you may feel insecure up until Christmas day about your gift giving! I always feel better if I finish my shopping as early as possible, wrap gifts when I am relaxed and listening to Christmas music, and don't have those lists hanging over me. I'll be posting gift guides soon, but it always helps me to have sort of a theme to guide me…vintage, sunglasses, fitness, etc. Otherwise, whether I'm browsing online or at retail shops, I can lose track of all time and sanity!
Joyful Giving
10. Give from your heart. Give what? How about a goat!?! In past years, I encouraged giving goats to families in Nepal as a wonderful gift. Find that INFO HERE. It costs just about $50 (£40) to buy a goat that will change a family's life and they will even name it anything you want…so think of how lovely your friend/daughter/spouse will feel if you name it something that is special to both of you!
Give away your change to those red kettles – give away your mercy to every living thing in your world – and give away your forgiveness to all, including yourself.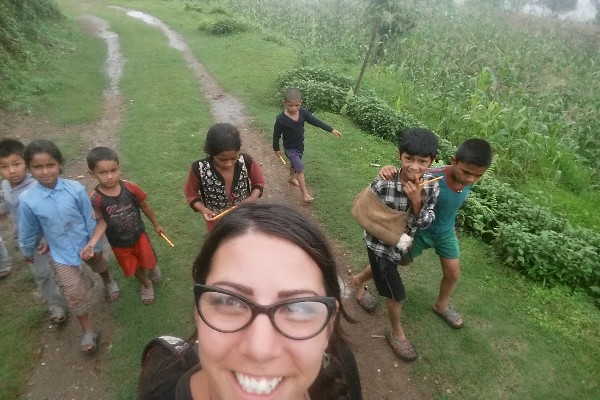 Decide now to be as present and intentional as possible to the season so it doesn't rush by in a blur, depress you, swell out of control, or disappoint you.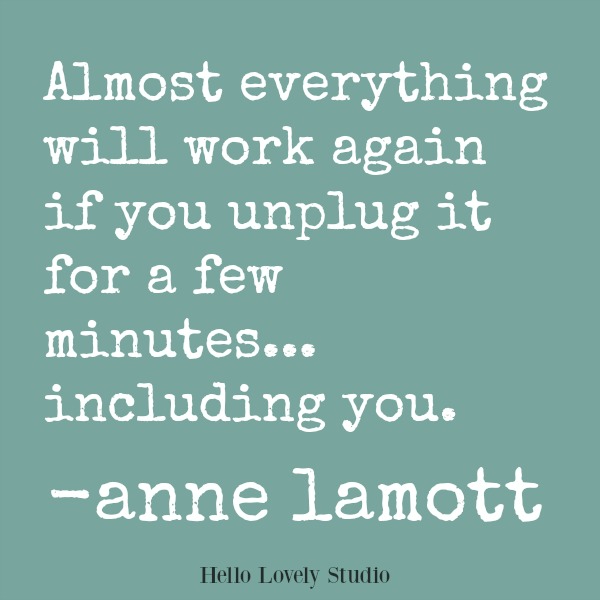 The holidays can be the worst of times for so many, and if its commercialism threatens to steal your joy, carve out extra time daily for yoga, meditation, prayer, quiet, solitude, exercise, music, or whatever you need to find your center. Are you thinking, Lawd, I'm too busy for those things…yer stressin me right out!?!
I hear you. You likely need even MORE time for stillness and gentle kindness to your self!
If the holidays are your favorite time of year, you can be more intentional by reflecting upon those sights and sounds you love most. How can you bring that buoyant spirit of hope, comfort, and joy with you in your daily life wherever you roam? How can you brighten the lives of others by spreading that lovely spirit?
Because She's Magic & Blesses My Soul
I independently selected products in this post—if you buy from one of my links, I may earn a commission.
Peace to you right where you are.
-michele
Shop for items you already intended to buy on Amazon RIGHT HERE, and also find home decor here to keep decor inspiration flowing on Hello Lovely!
Hello Lovely is a participant in the Amazon Services LLC Associates Program, an affiliate advertising program designed to provide a means for sites to earn fees by linking to Amazon.com and affiliated sites.