Truth be told, most of my more rustic modern pieces from our former home look silly at the new place. A good reminder that you have to listen to your interiors and resist forcing a particular look. Instead, think about the emotional climate you wish to create. And don't grow too frustrated when a piece of furniture or art just doesn't work – the fact that you can see it is all wrong speaks to your keen eye! Keep going, and you will get there. There is something so interesting about aged, patina-rich objects that tell a story and add interest to a room. Enter: Airy Organic Rustic Decor.
Airy Organic Rustic Decor & Random Inspirational Quotes
Life-giving Wabi Sabi Wonderful Green
This post contains affiliate links which I hope you will use since they won't cost you a penny extra yet may earn this blog a small commission.
Raise your hand if your ready for SPRING GREENS!!!
Here are some paint color ideas should you need them:
And perhaps you just need a sage green accent…
What say ye? Subtle sage or deeper, moodier greens?
Natural, Neutral & Nurturing Spaces
We installed a sliding modern door to the owner's bath in our Arizona vacation home, but I have never lived with this configuration in our primary home.
What is your take?
I am still not tired of seeing clear acrylic console tables and desks since they work so well in a variety of spaces.
Pairing one with such rustic pots is quite a juxtaposition.
I do appreciate a rustic pot or vase:
While I love antique baskets (so expensive and getting harder to find!) that can be used daily, there is nothing like a new woven one that won't crumble and contributes a soft, yet rustic feel.
I'm also fond of the bleached stump accent/side table – I have a few sections of trunks from our former property that I use as side tables to bring natural warmth to the patio.
Nubby Textures, Distress and Beautiful Mends
Are you dreaming of a relaxing afternoon under a tree with cheese? Please invite me!
I have been surprised that even some of my favorite linens look out of place in our new house. For the most part, a linen duvet cover looks great anywhere and everywhere when you're after an unfussy look.
Click here to pin this post to a Spring or SUMMER INSPIRATION BOARD (here's mine!) so your summer lovin' Pinterest friends can enjoy!
Rustic Urns
If you're after that earthy, airy, organic look, here's a great place to start.
Instead of more delicate, diminutive silhouettes, think BIG.
And don't count out the thrift store.
You can often find examples that are glazed awful colors…change it easily by slopping on some chalk paint!
Wabi Sabi Beachy Casual Linens
While rustic wood tables are visually appealing, they don't always "feel" clean for casual dining.
There are plenty of solutions to take the edge off.
I have a set of these I use in summer:
Woven Coastal Home Decor Finds
They just scream summer relaxation!
I feel like the 70s were just yesterday (ummmmmm, half a century ago, kittycats) so macrame gets me feeling warm and fuzzy.
Warm and fuzzy? My mama was crafty, and we had all sorts of macrame plant hangers in our home.
Coastal Cozy Organic Chic
Just the sight of this swing makes me feel more relaxed, and I like them in living rooms far from the coast – why shouldn't landlocked peeps be able to enjoy one!
When the intent is to keep things airy, you can always rely on clear glass.
And also gallons of white paint!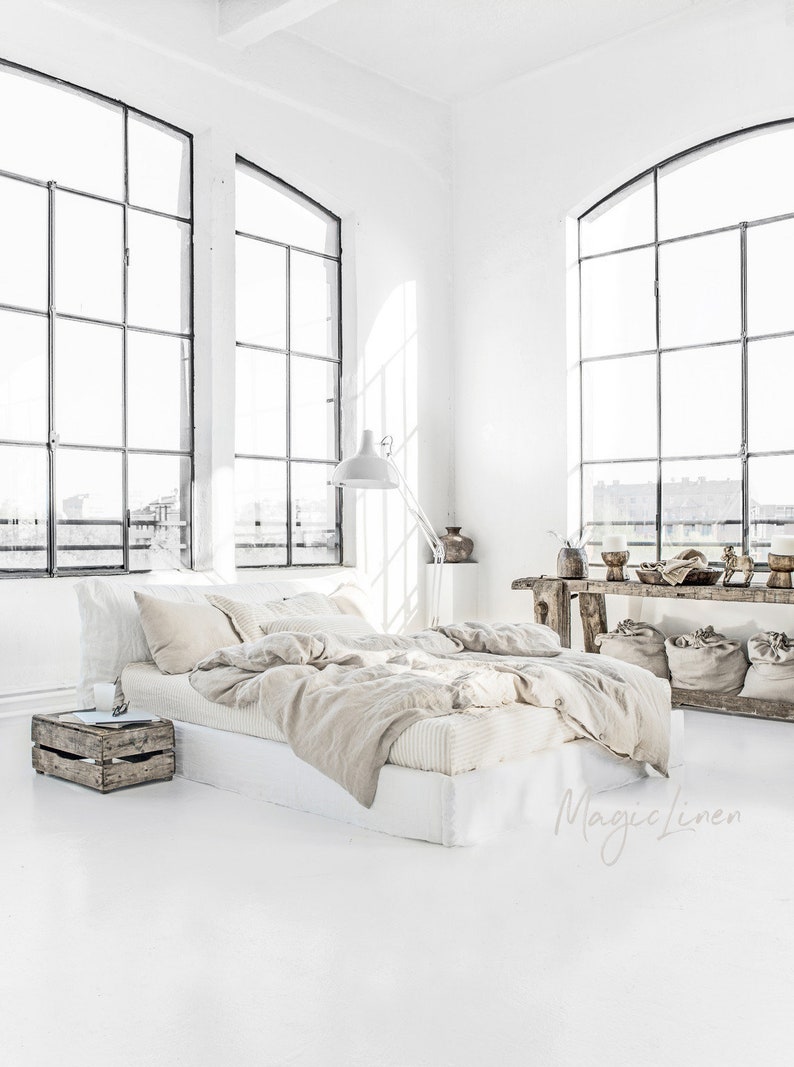 Organic decor always seems to include seagrass baskets which keep things orderly with less visual clutter.
Casual Summer Beachy Essentials
All of this unfussy, organic, casual inspiration has me thinking summer. How fast can I throw these in my cart?
Doesn't the dress (above) seem like you could wear it a ton of places? Around the house with these (I have every color!):
And with this to run errands:
I'm also crushing on this dress:
Here's my bike (I have it in silver) which is a safer way to coast around the neighborhood when your osteoporosis makes you vulnerable.
Beachy Decor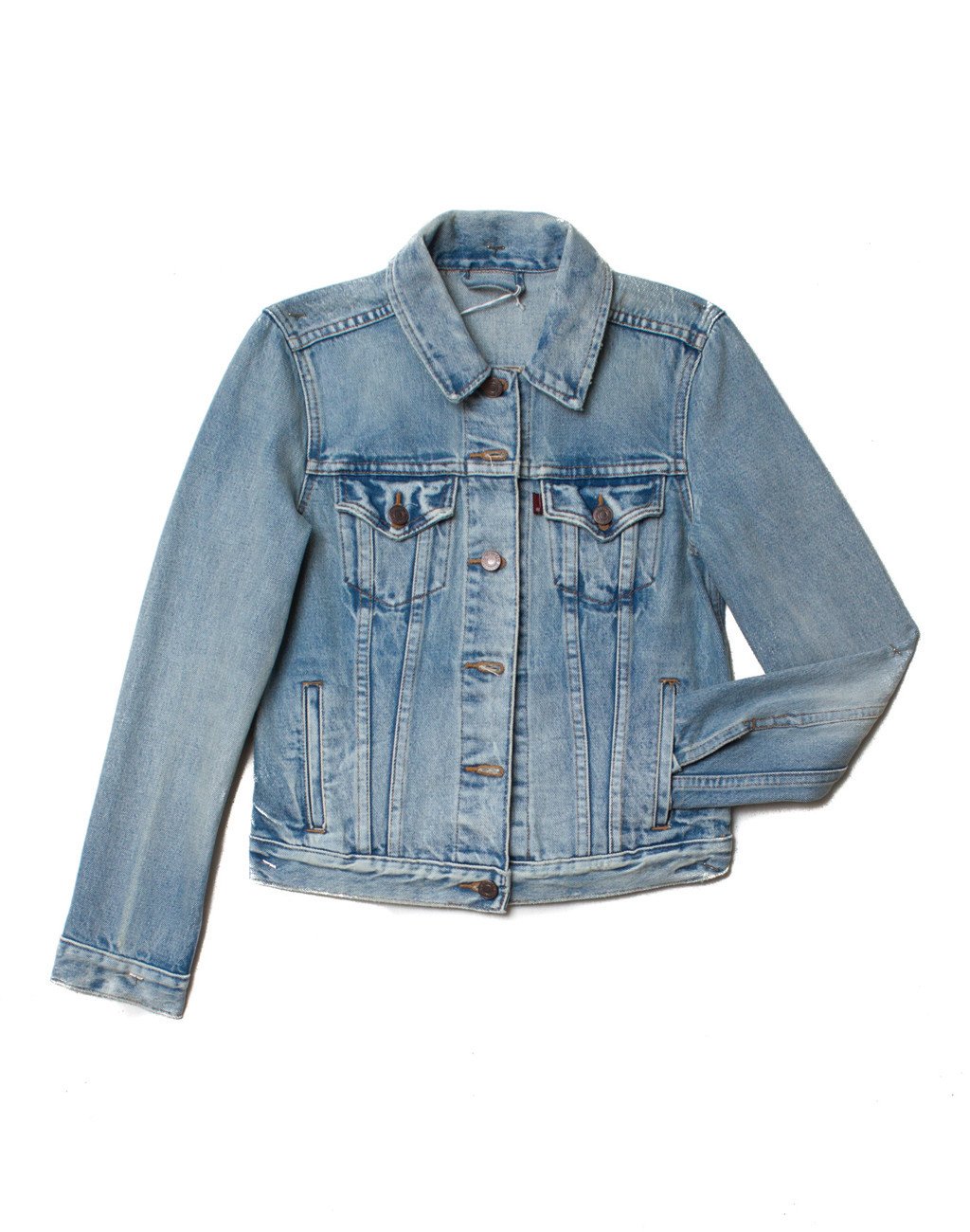 Summer Wardrobe Ideas With Beachy Laid Back Style
I have loved MagicLinen for a lonnnng time, and all kinds of celebrities are discovering it now I see!
Easy No Fuss Finds
Beachy Coastal Decor Finds for a Cozy Home!
Beachy Personal Favorites
Discover more soulful, rustic luxe interior design too!
Your Favorite Beachy Song?
One of mine is "Wouldn't It Be Nice," and here's a brilliant cover of it:
I independently selected products in this post—if you buy from one of my links, I may earn a commission.
Peace to you right where you are.
-michele
Shop for items you already intended to buy on Amazon RIGHT HERE, and also find home decor here to keep decor inspiration flowing on Hello Lovely!
Hello Lovely is a participant in the Amazon Services LLC Associates Program, an affiliate advertising program designed to provide a means for sites to earn fees by linking to Amazon.com and affiliated sites.