On the cusp of Love Day, we're ushering in Inspiring Love Quotes & Serene Design Inspiration to please. What is keeping your heart hopeful these days? For me, it is not that earth shattering. Just unplugging from modern life, connecting with nature, and remembering why we're here. Ya know? Creating beauty and aligning with love keep me hopeful, yet I don't rely on the humans around me to love me perfectly. I can't expect my relationships to service me or supply me with romantic fairy dust to "feel" loved. Love is too precious and sacred for scorekeeping. (Dang, I'm going deep before you've sipped your first sip!) Let's tenderly turn toward timeless design inspiration, wishes for peace, encouraging love quotes, and a little unexpected.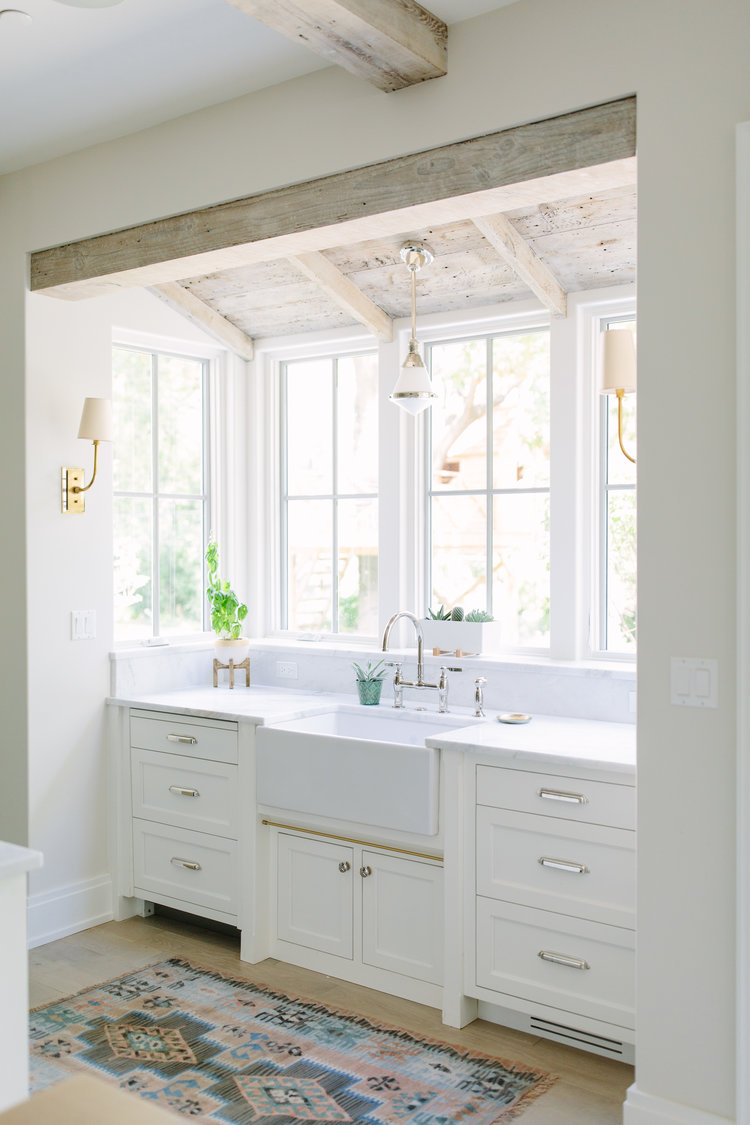 Inspiring Love Quotes & Serene Design Inspiration
The exquisite kitchen bay moment (above) in a timeless kitchen by Kate Marker Interiors continues to work magic and have its way with me. (And not just because it includes a farm sink and the very same Kohler Parq bridge faucet I chose for my own kitchen!).
Psst. Check out the pocket on these sweats!
Kate Marker's Grey Oak Project
This glorious home located in Barrington, IL, is on a lovely street familiar to me since our close friends lived on Grove for years. (In fact, I met the designer Kate and chatted with her at a party hosted by mutual friends.)
Kate moved away from this serene white modern farmhouse with limed-wash brick exterior (and it only looks charmingly historic!). It was actually built in 2016.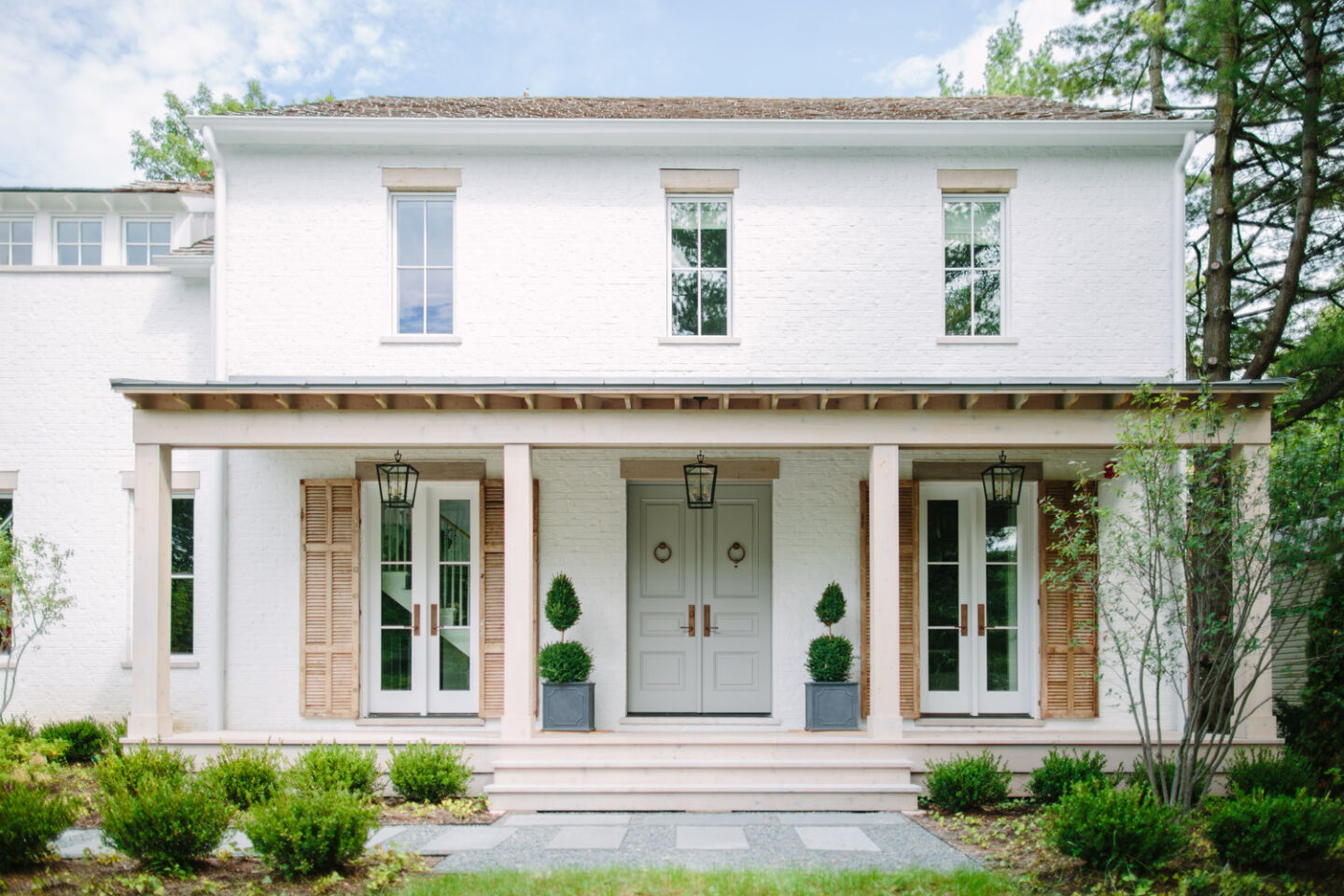 Kate Marker Interiors – Photography by Stoffer Photography
Inspirational Words of Hope
Not sure if this feels true to you, but it sure resonates for me: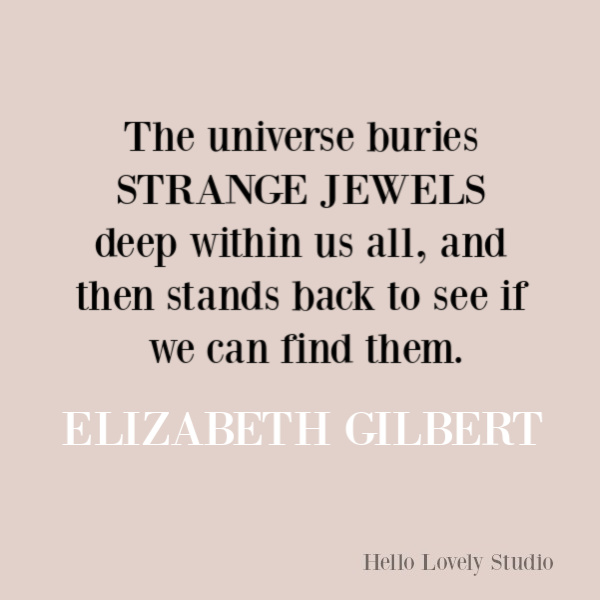 It seems to me we have to get quiet enough, still enough to listen and allow the shimmering to shimmer.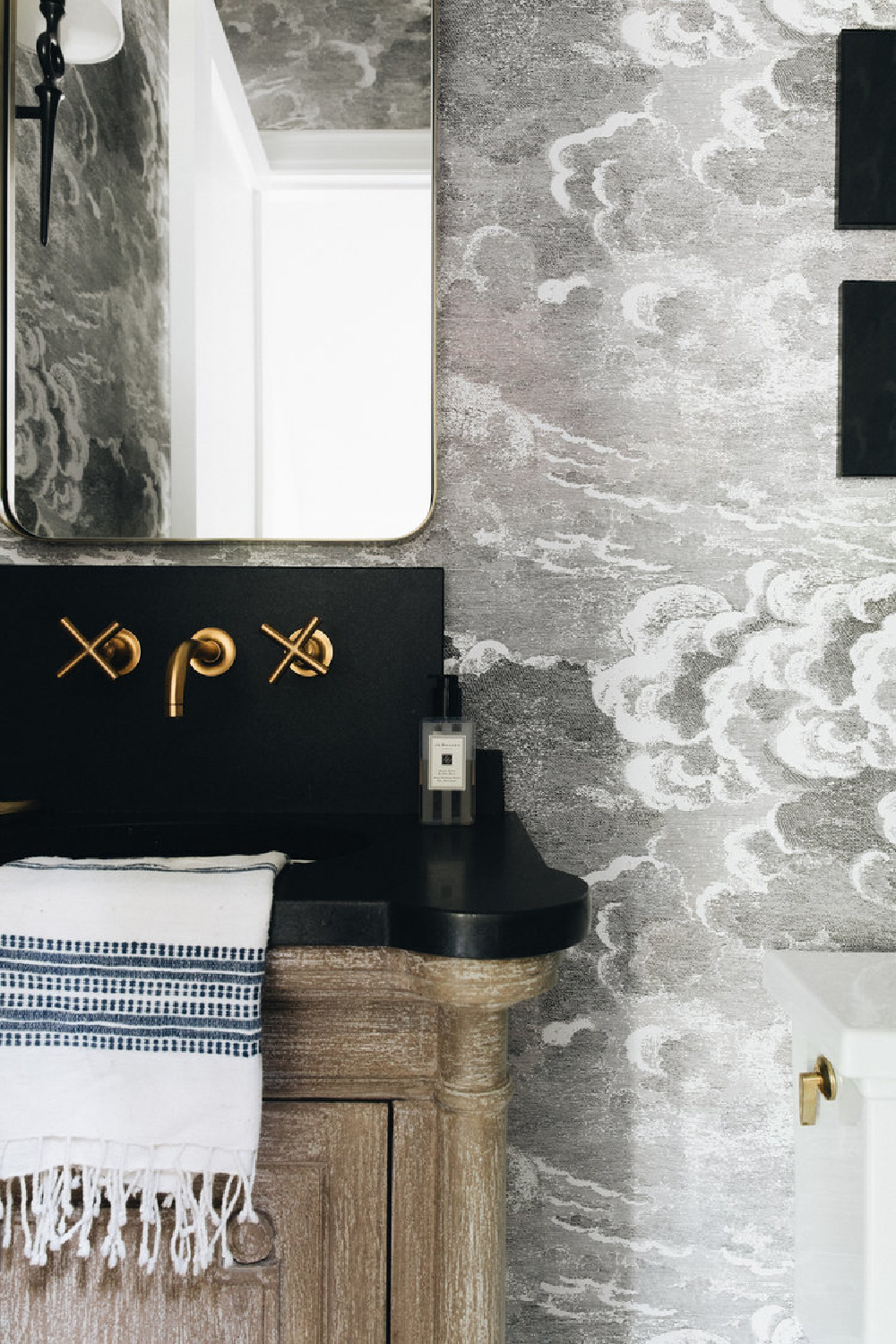 White Brick Modern Farmhouse Exterior
I'll soon be moving into a red brick house that is not white like Kate's former home and have no plans to paint it. But isn't it curious what happens to the calm when brick goes pale?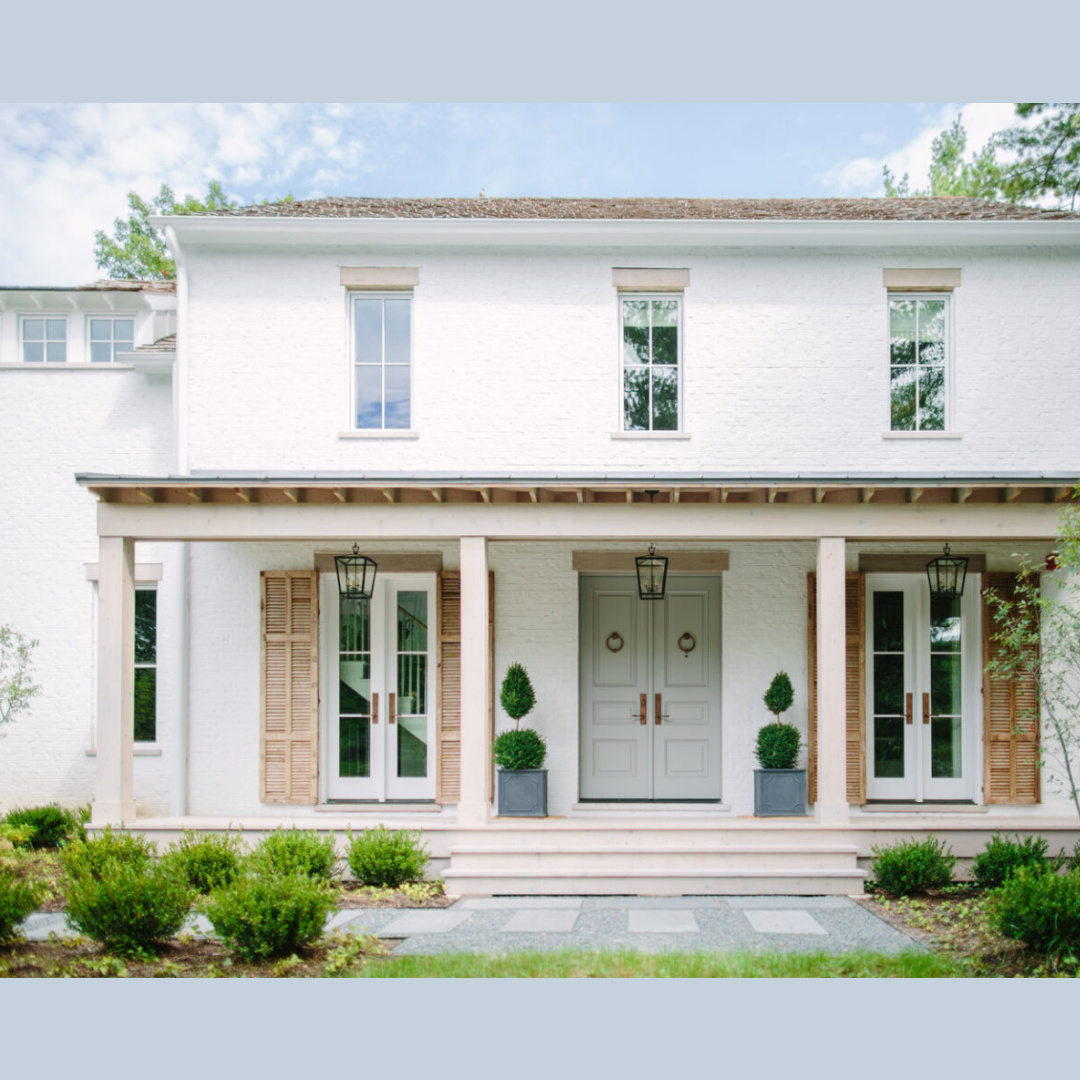 Such a calming effect (and what a gift to passersby!).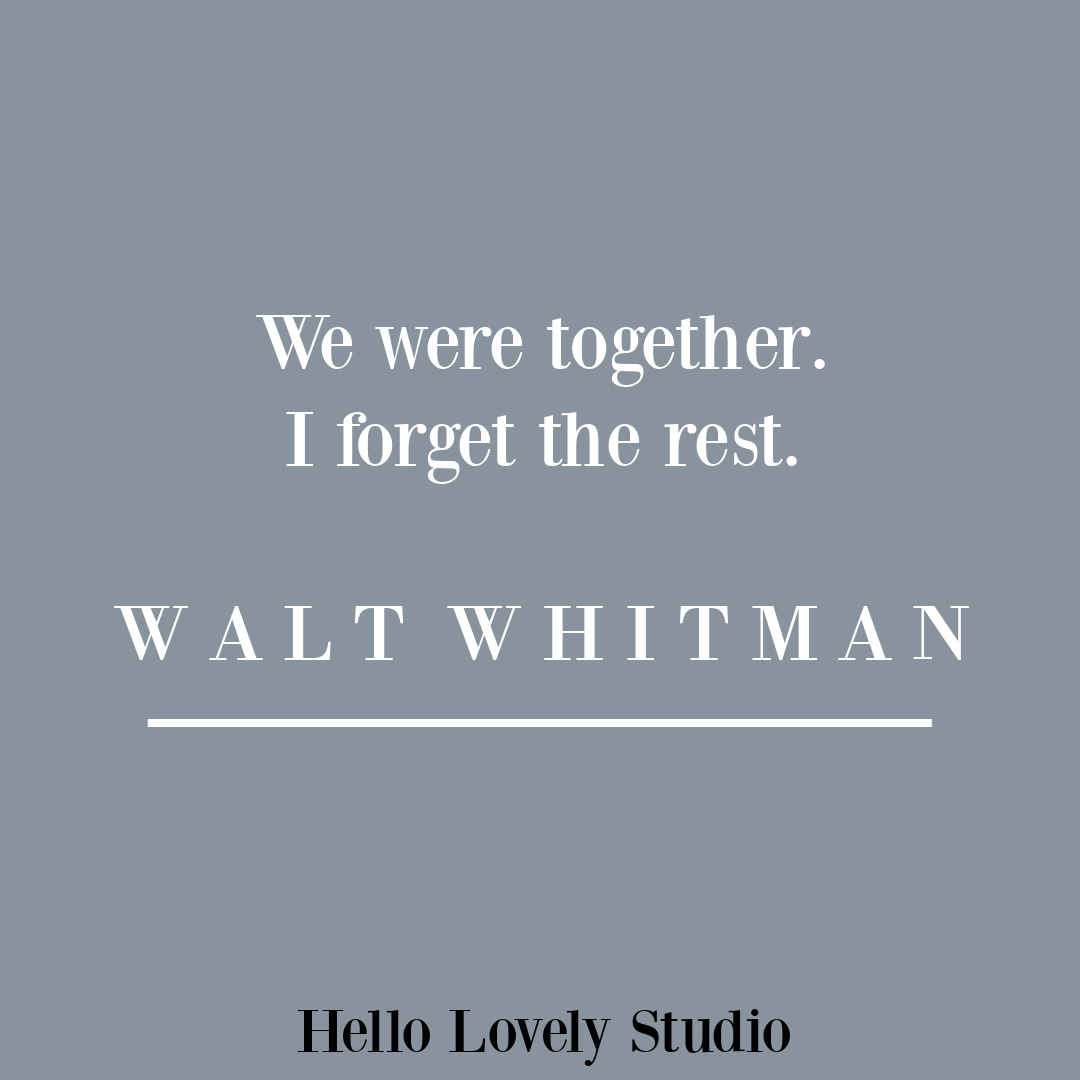 Expanses of Snowy White in a Lofty Traditional Home
Can you even imagine the change in mood were this white paint color to change to something saturated?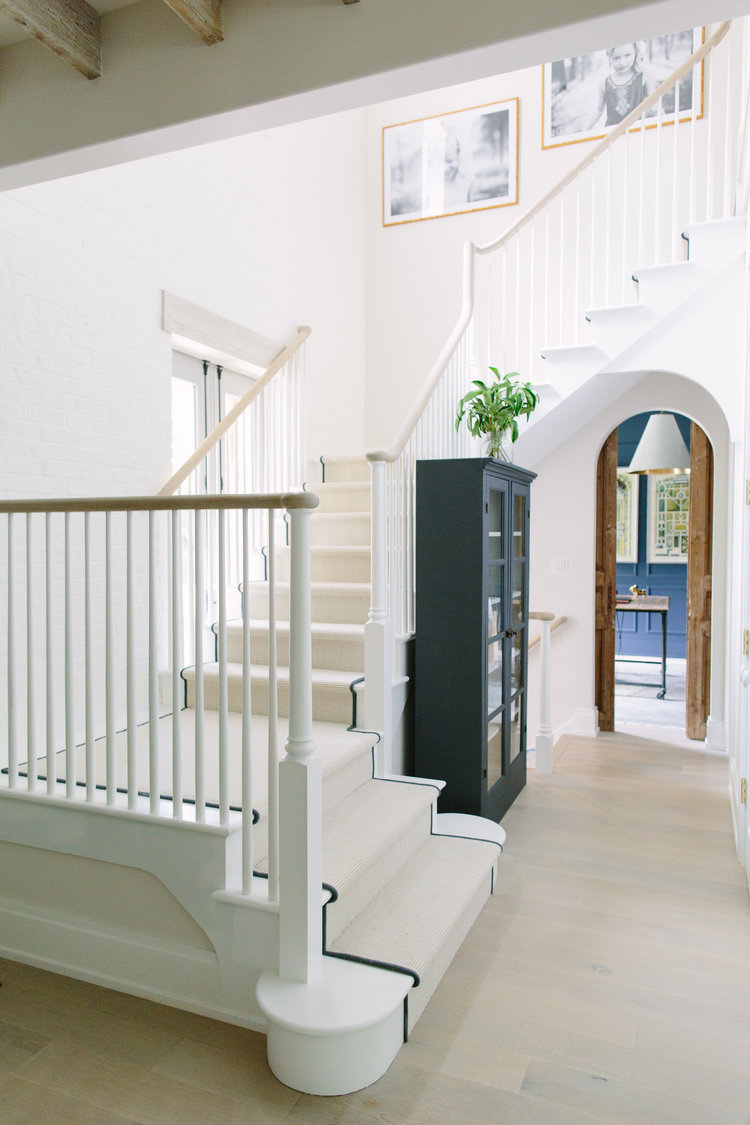 I love the happy pop of bright cheerful blue, drawing you to it!
Inspiring Love Quotes
Oh, this quote by Anne Lamott! If ever you have read the author's tales of parenthood, told with such courage and grit, then you have been changed by this wild woman struggling to hear the voice of Love.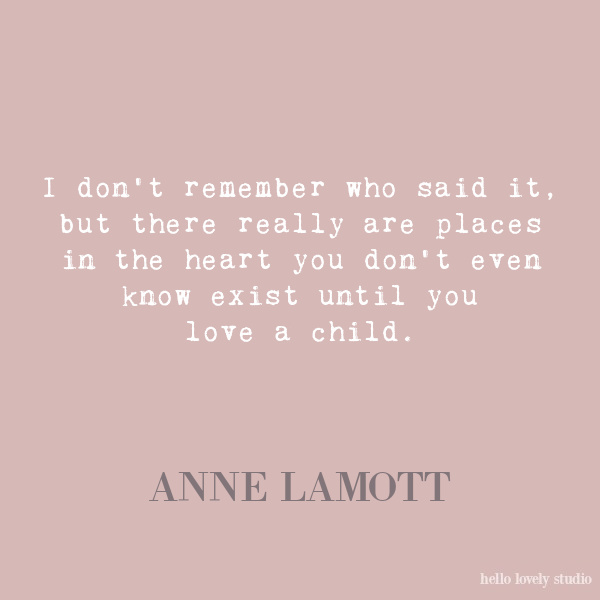 Kate Marker Knows Her Way Around Pretty
I'm rambling and awfully random today so please forgive!
As I collect ideas for our master bath renovation, I'm on the lookout for MOOD. I suppose it's what I'm looking for when it comes to all interiors. How can I infuse a sense of tranquility into the space that will enhance daily living, daily tasks, daily loving…every single day?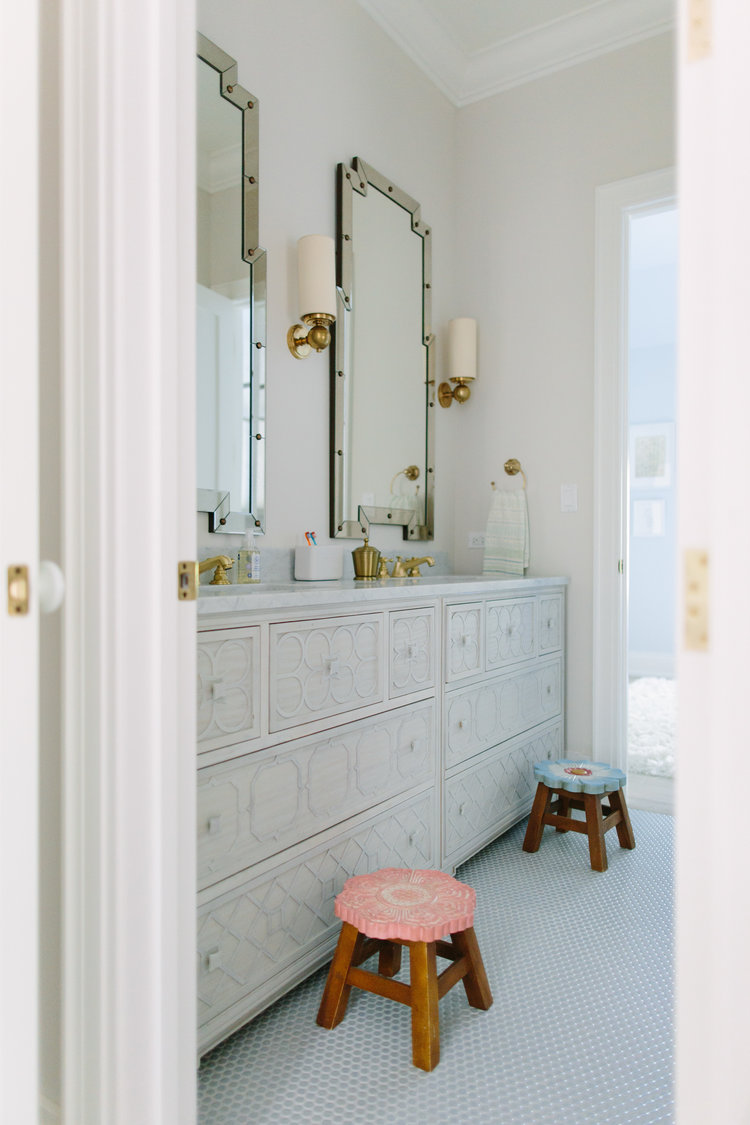 The color story is often where I start.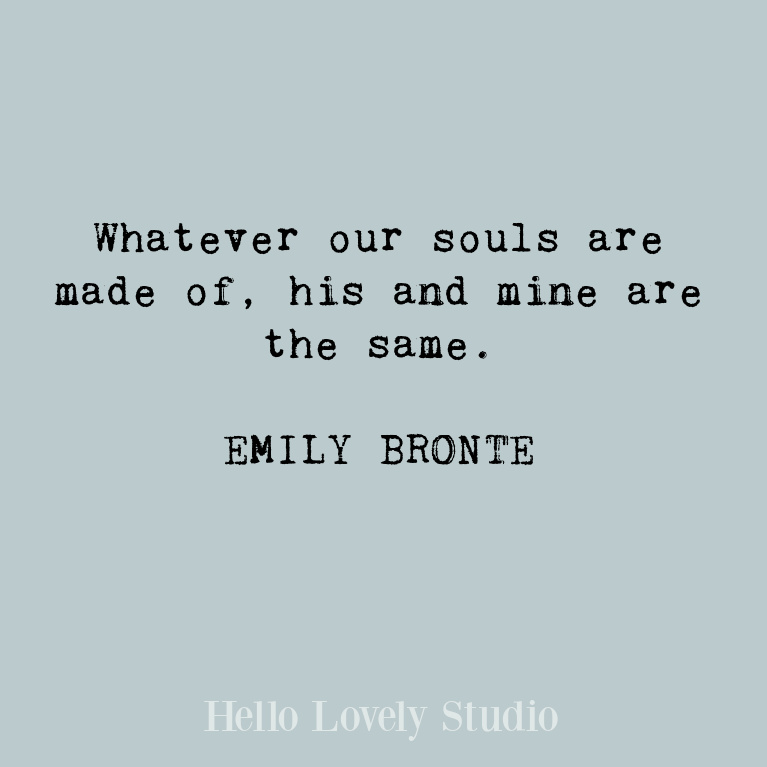 And I'm drawn to those colors that aren't too warm or too cold. They are more mysterious and fluid in that way, interacting with light throughout the day.
Moody Blue Moment in a Modern Study
Would I get tired of a deeply saturated teal like this?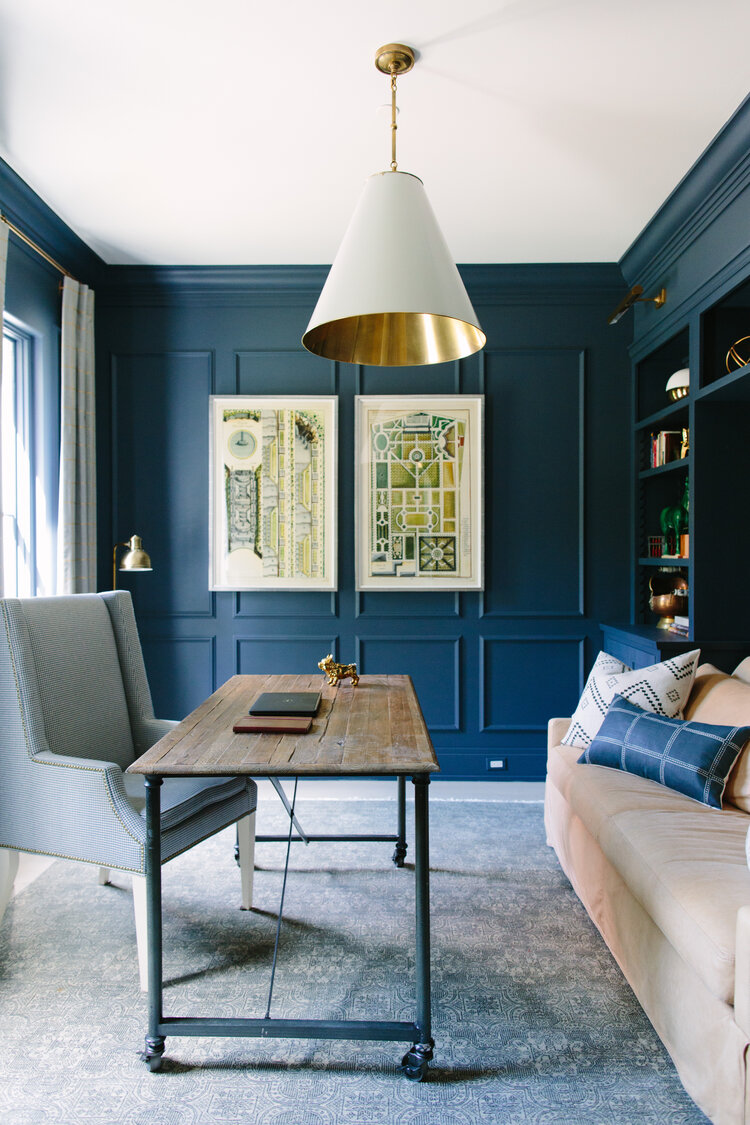 Probably. We haven't lived with that depth of color since 1987 when I couldn't get enough teal in my life!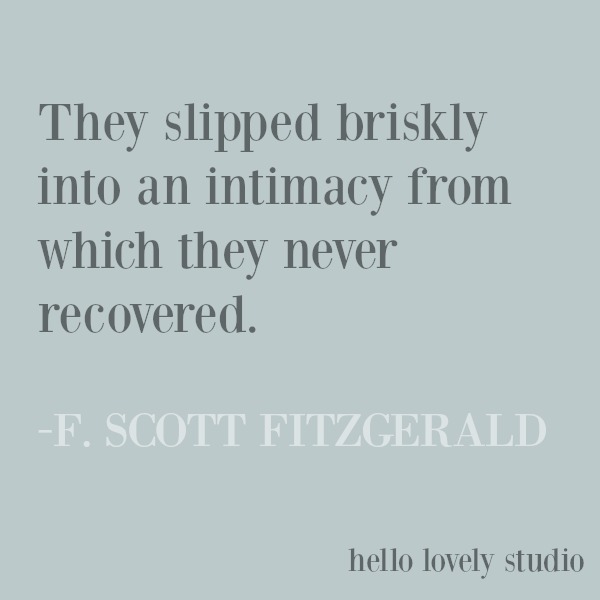 "THEY SLIPPED BRISKLY INTO AN INTIMACY FROM WHICH THEY NEVER RECOVERED." (F. Scott Fitzgerald)
Rustic Greyed Oak Farmhouse Accents
The light toned woods in this home are so gentle and whispery. And so are the delicate drapery rods!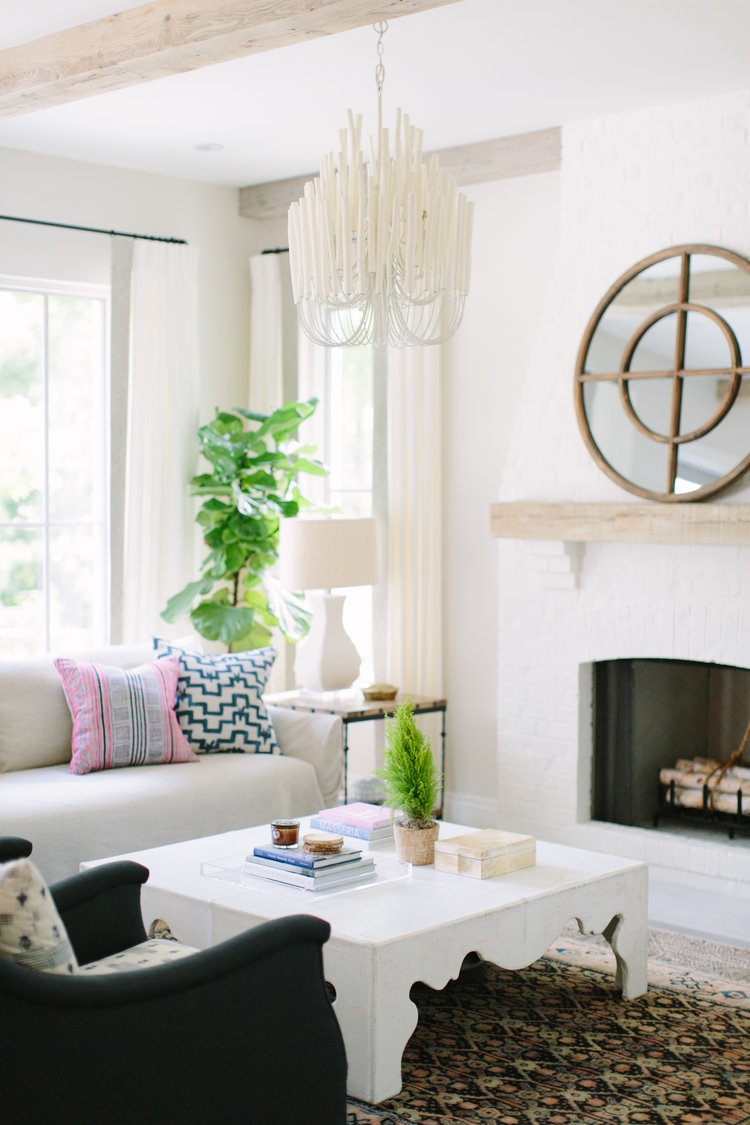 All that delicacy meets the ruggedness of farmhouse wood ceiling beams and mantle. After living with a measure of rusticity for the past seven years, the new house has less.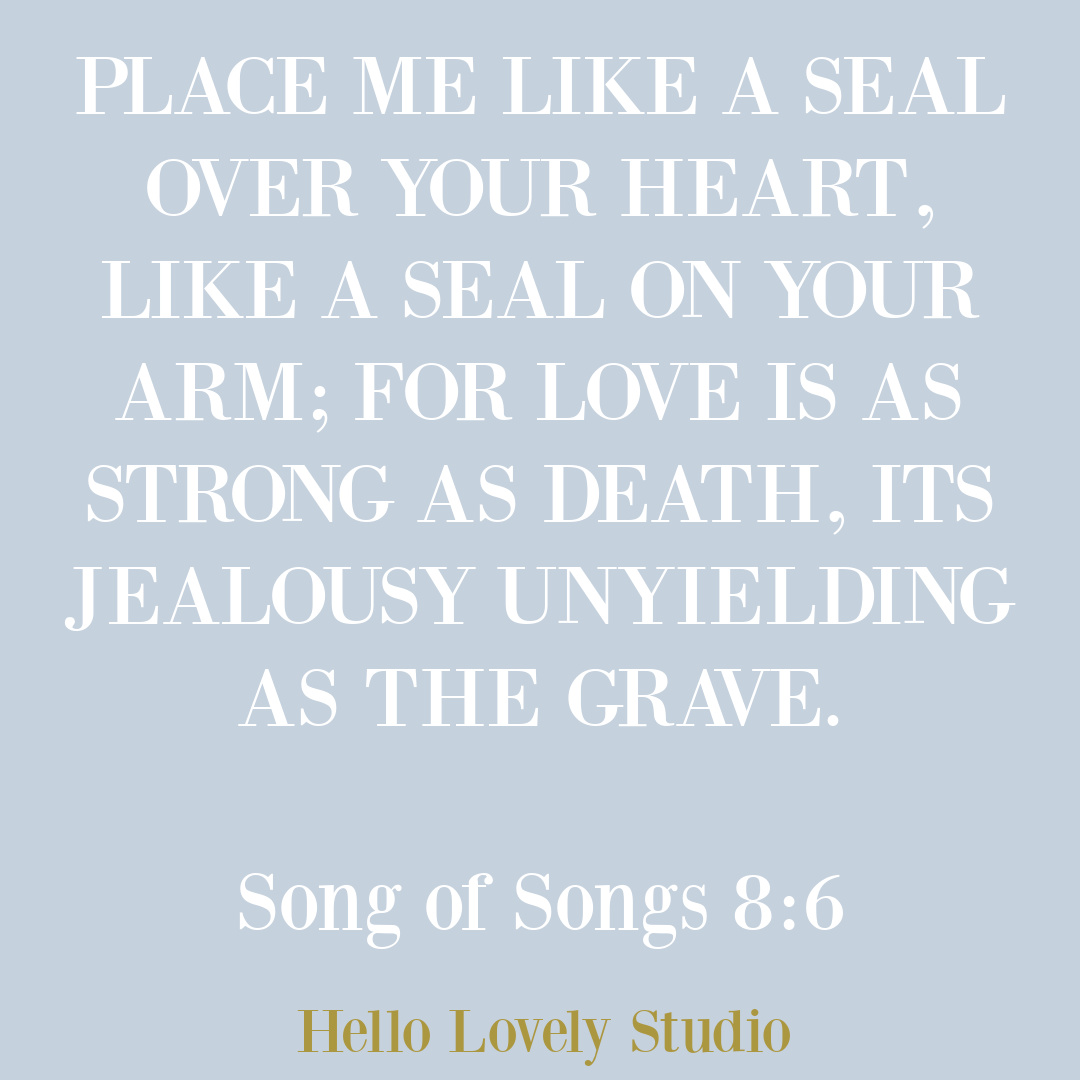 "PLACE ME LIKE A SEAL OVER YOUR HEART, LIKE A SEAL ON YOUR ARM; FOR LOVE IS AS STRONG AS DEATH, ITS JEALOUSY UNYIELDING AS THE GRAVE." (Song of Songs 8:6)
Soft & Serene Pastels Feel Like a Hug
I know of no easier method of calming down a piece of furniture or fireplace then to open a can of paint.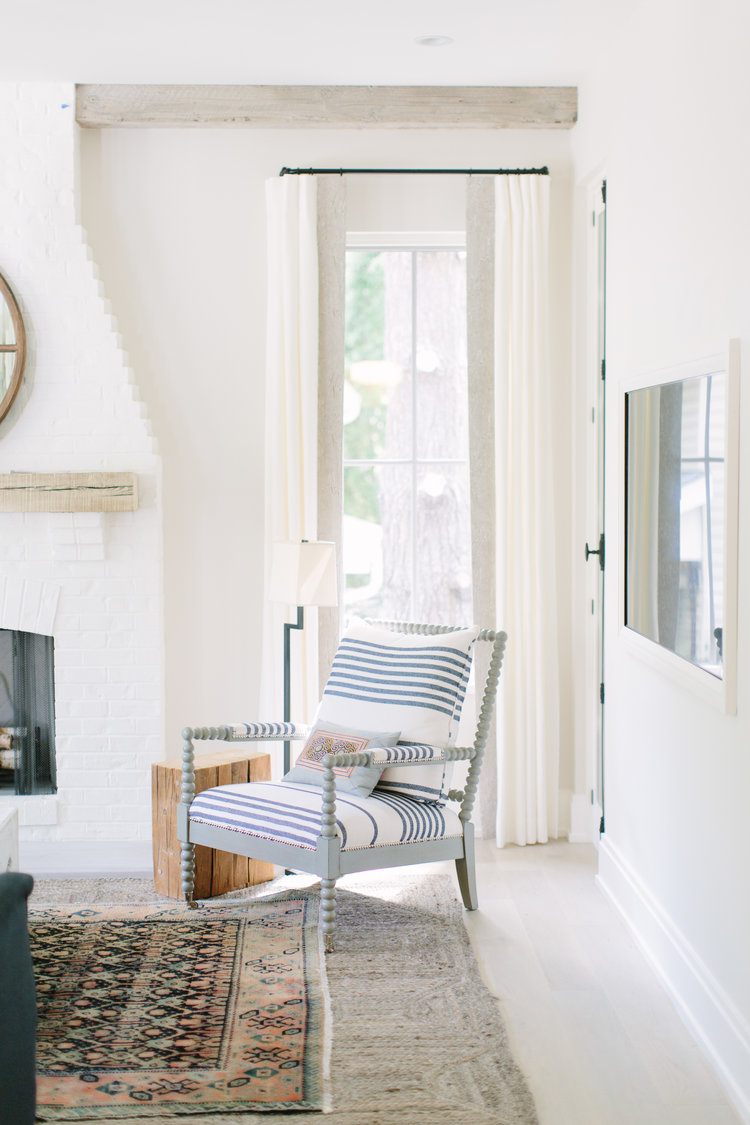 Even the floors look as if they may have been kissed by white paint…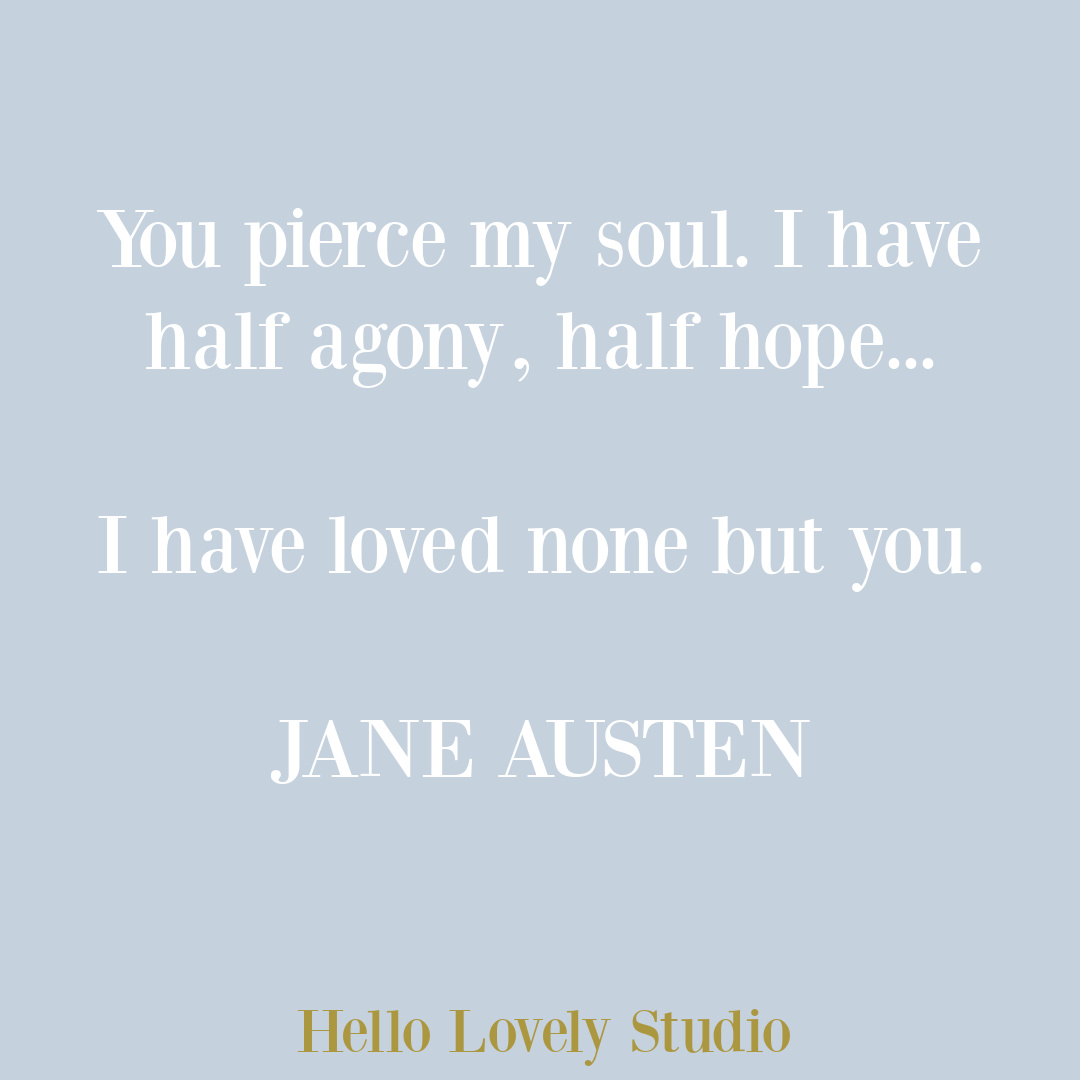 "I HAVE LOVED NONE BUT YOU." (Jane Austen)
Pale & Lovely White Kitchen With Oak
And can we talk about how the use of black adds punctuation, magnification, and clarification?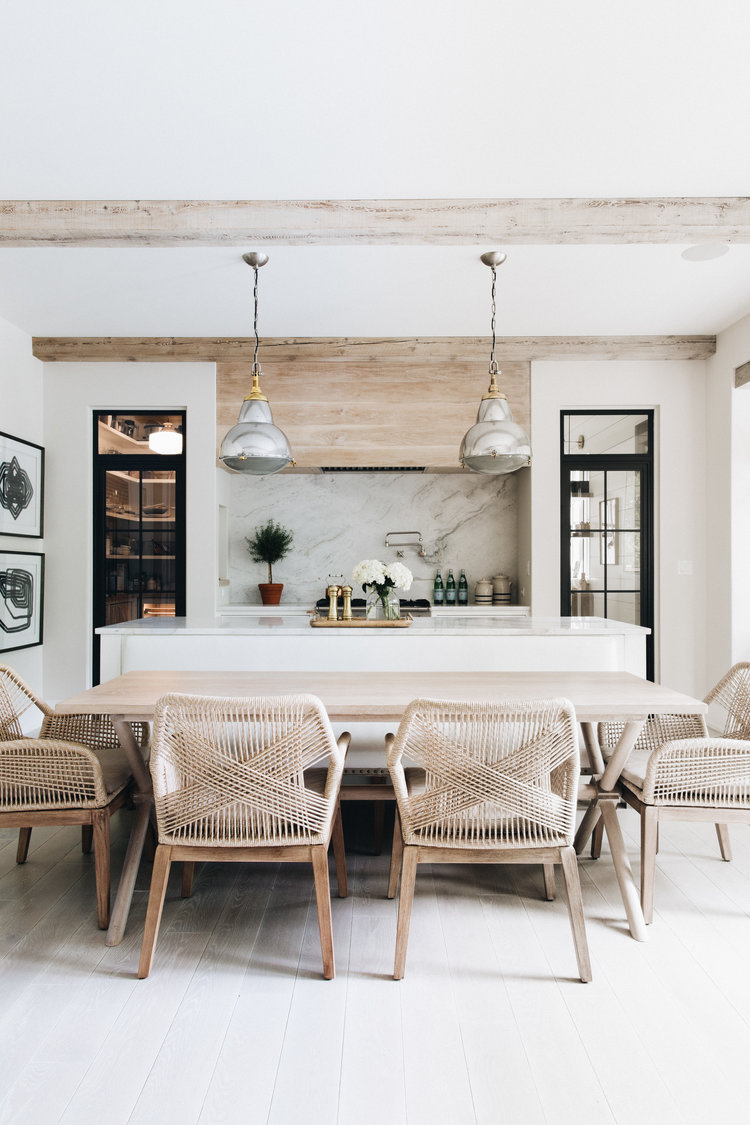 When you outline something in black, you are stopping the eye or inviting the eye through it.
"LOVE IS PATIENT – LOVE IS KIND – IT DOES NOT ENVY. IT DOES NOT BOAST. IT IS NOT PROUD." (1 Corinthians 13:4)
Breathtaking Sink Bay in a Timeless Kitchen
About this bay…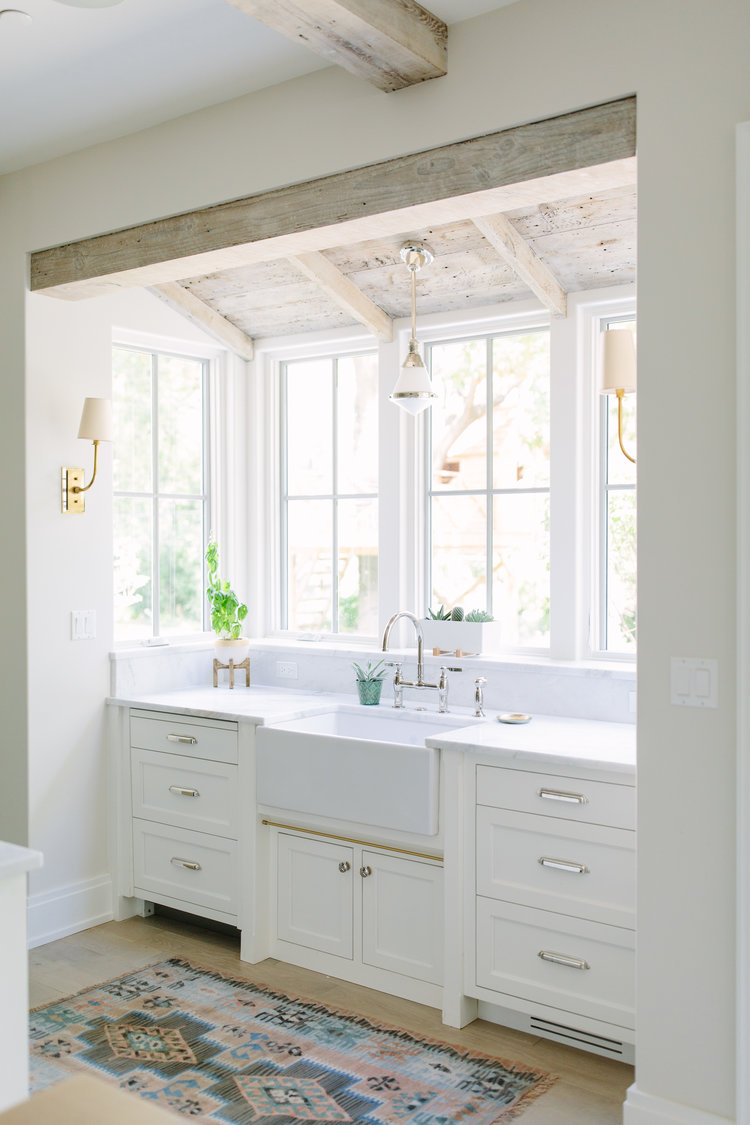 Do you suppose it's the stuff years of memories are made of? Because I can only imagine the wonders of nature outside these windows.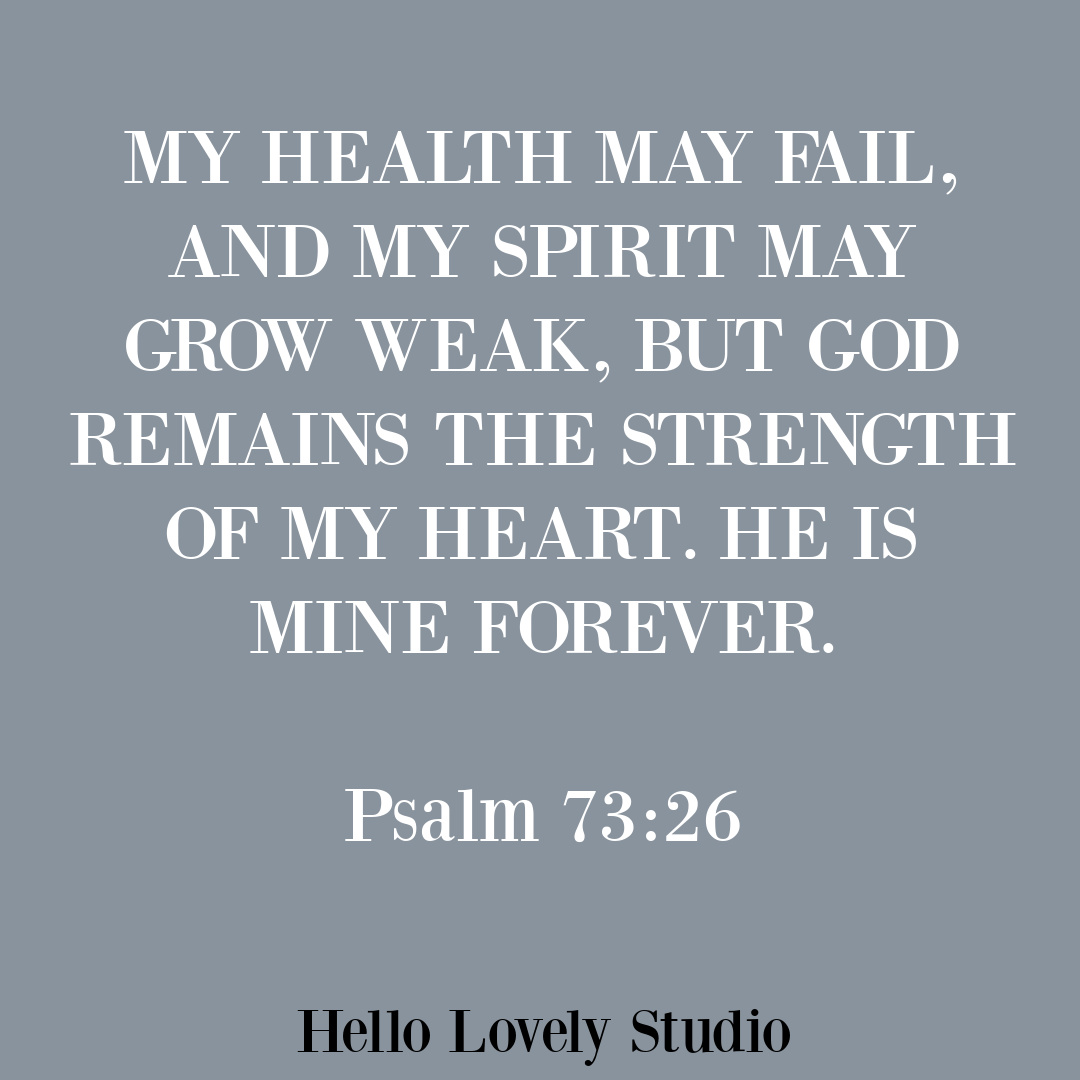 "MY HEALTH MAY FAIL, AND MY SPIRIT MAY GROW WEAK, BUT GOD REMAINS THE STRENGTH OF MY HEART. HE IS MINE FOREVER." (Psalm 73:26)
Architectural Interest in a Hall
I love what I'm seeing at the top of the stairs! Those louvered arched doors are calling my name!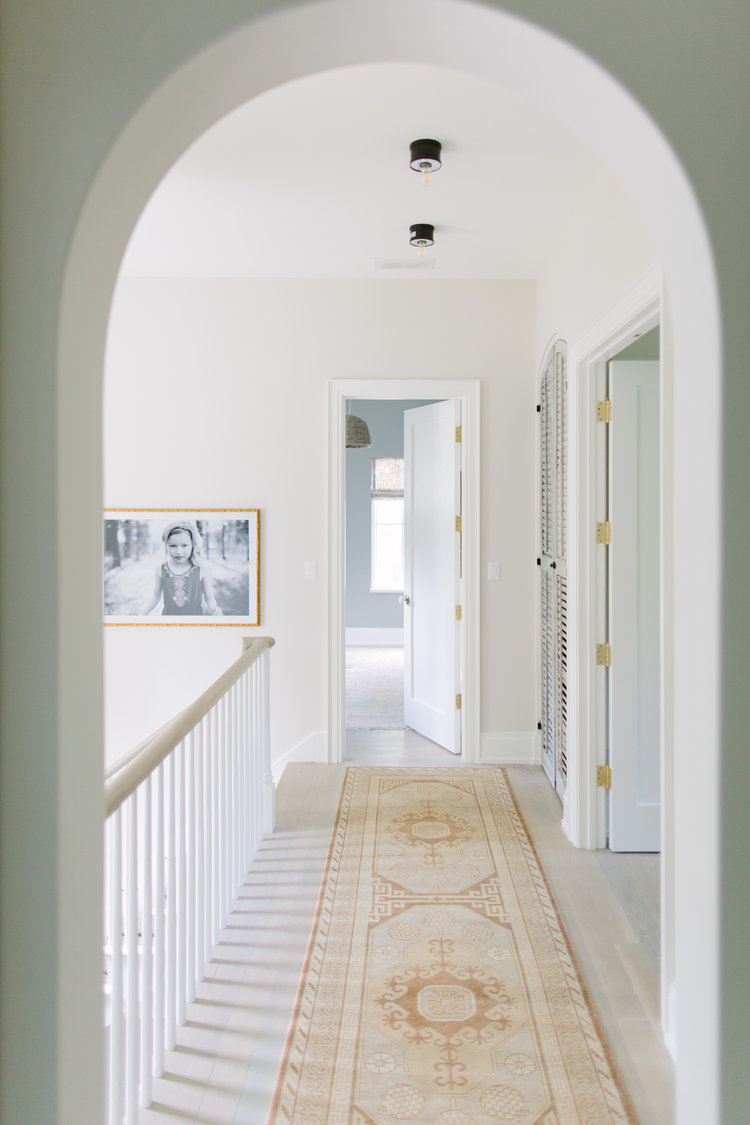 Why on earth do we think we must stick with one door style through an entire home? Ever seen what the Giannettis opted to do with their collected vintage doors?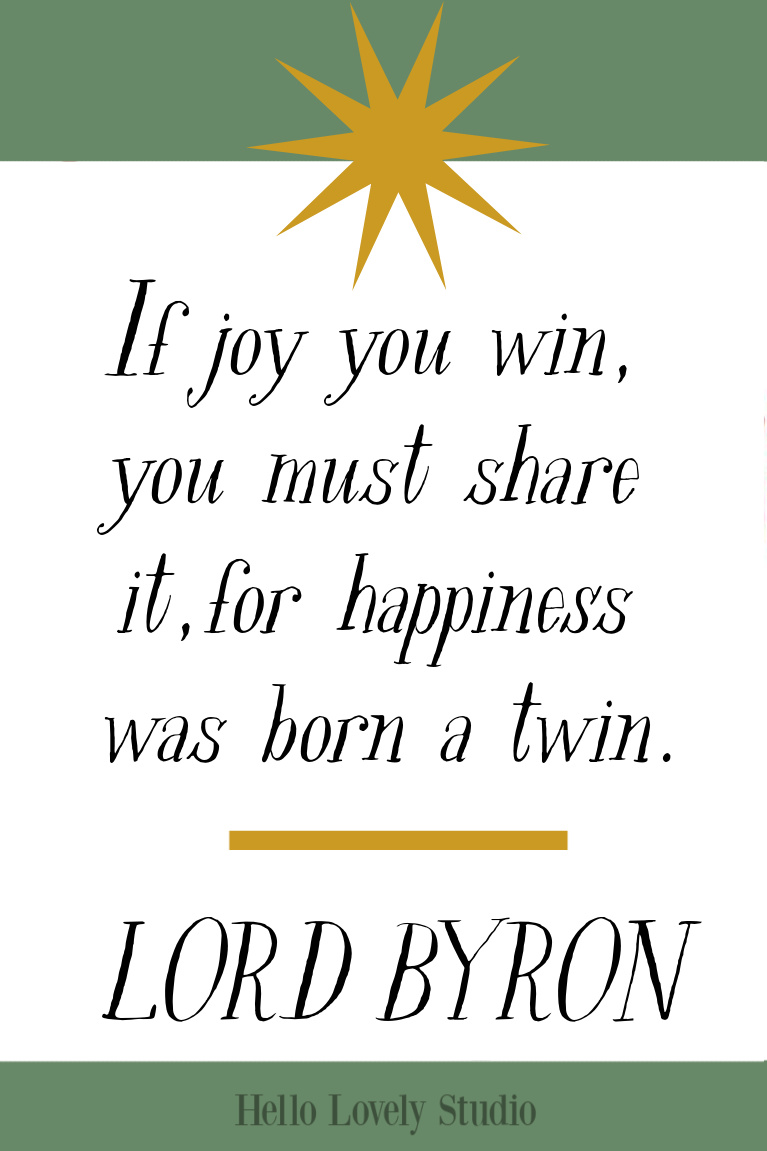 "IF JOY YOU WIN, YOU MUST SHARE IT. FOR HAPPINESS WAS BORN A TWIN." (Lord Byron)
Shiplap, Dutch Door, and Suspended Shelves
Not sure I'll be able to add a custom Dutch door to the new home even though it's the dreamiest, but here's another vote for painting your doors a beautiful color to contrast with walls.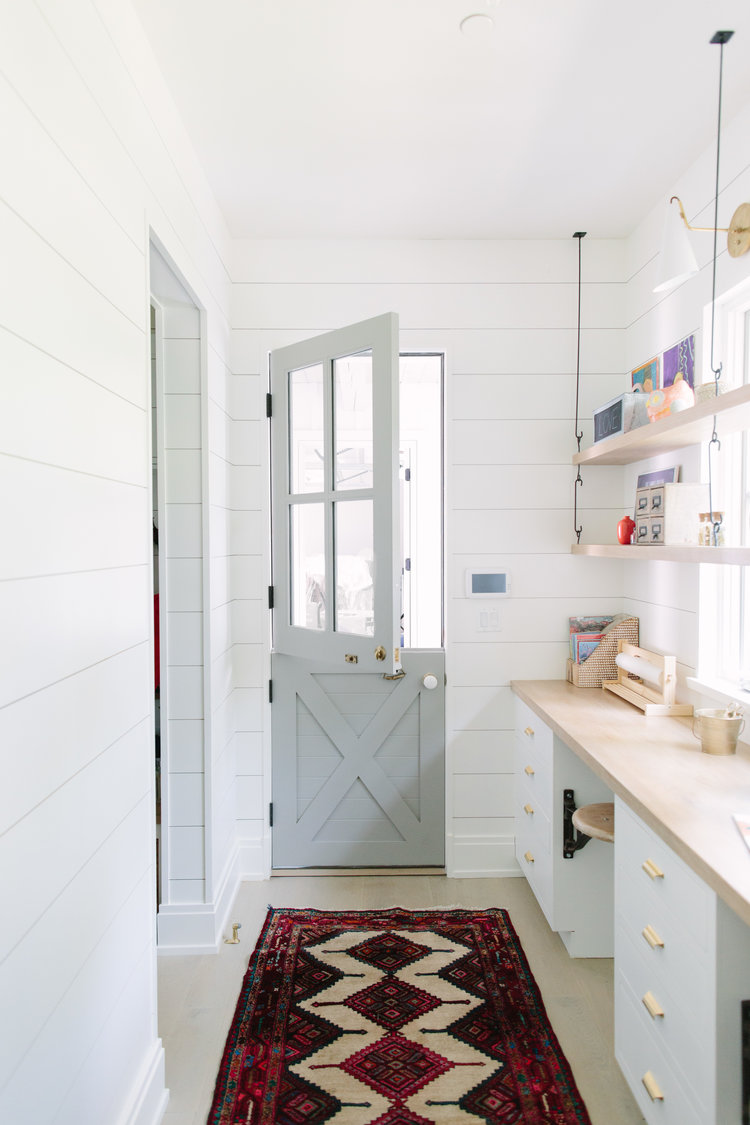 And light grey-blue just loves gold toned hardware, yes?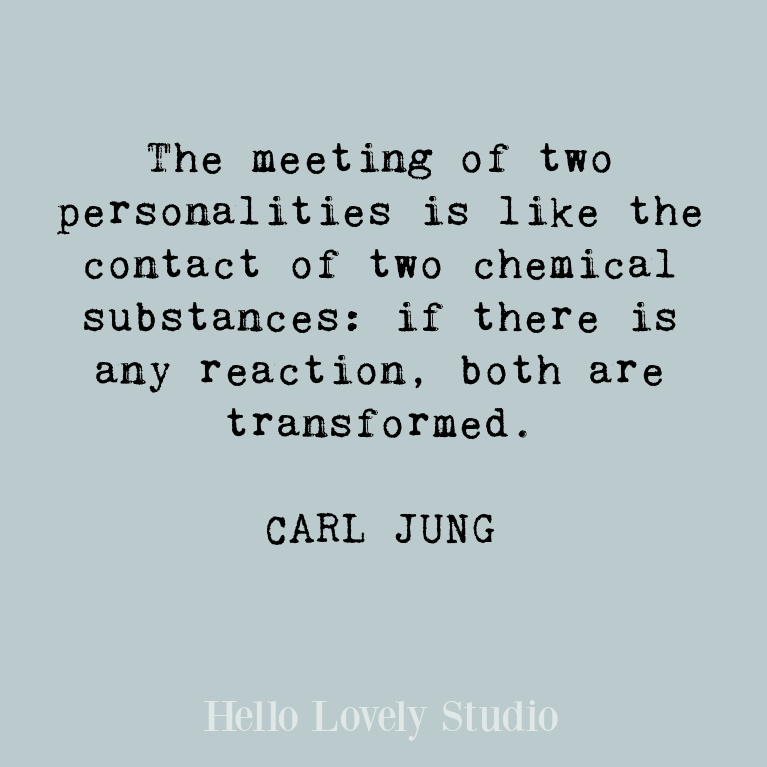 Handsome & Sophisticated Powder Bath
A powder room is often a smart place to experiment with color or a trend so I highly recommend allowing your imagination to run wild.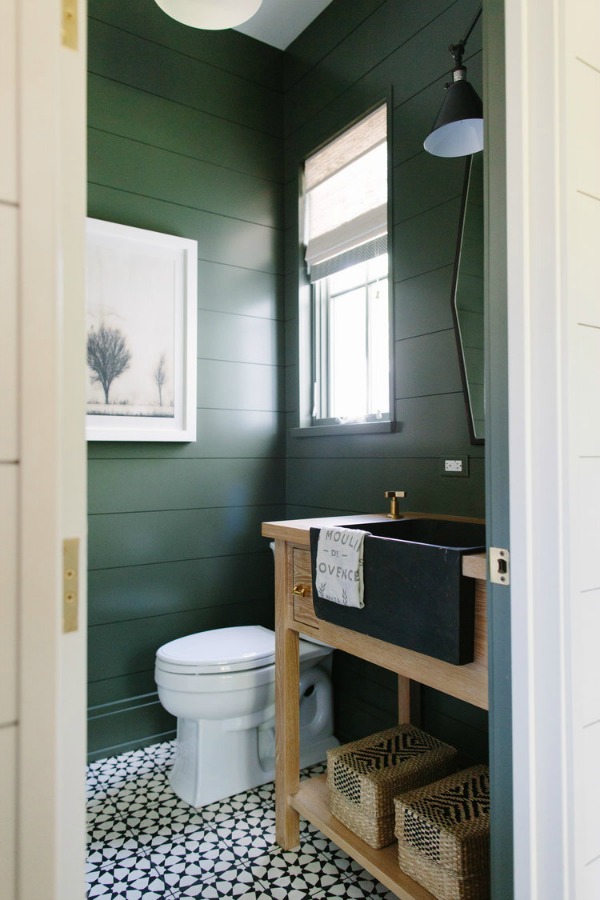 Who cares if the space does not relate to a single thing in the rest of your home? The design police will not show up, I promise.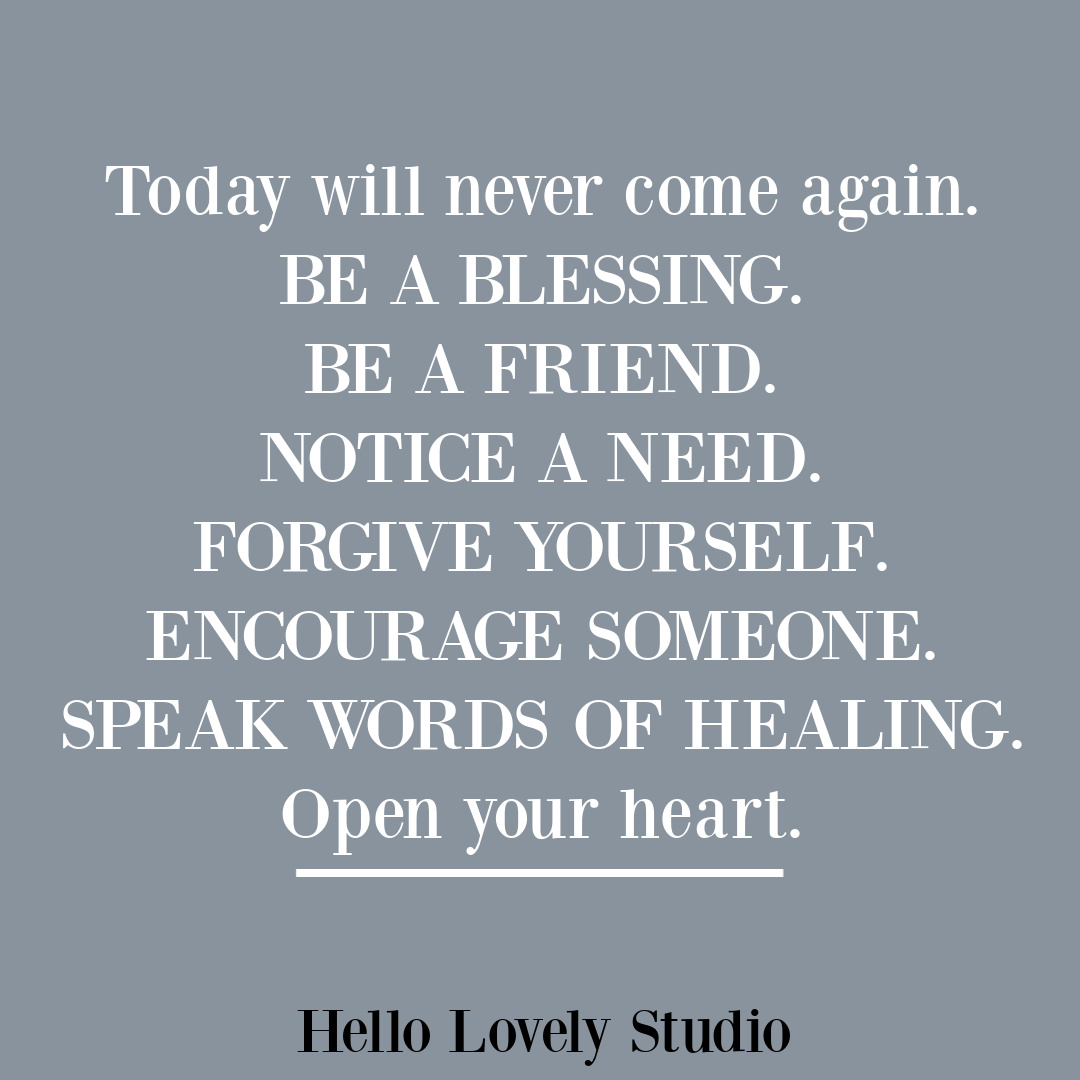 Whisper Soft Palette
These lantern pendants also pull at my heartstrings.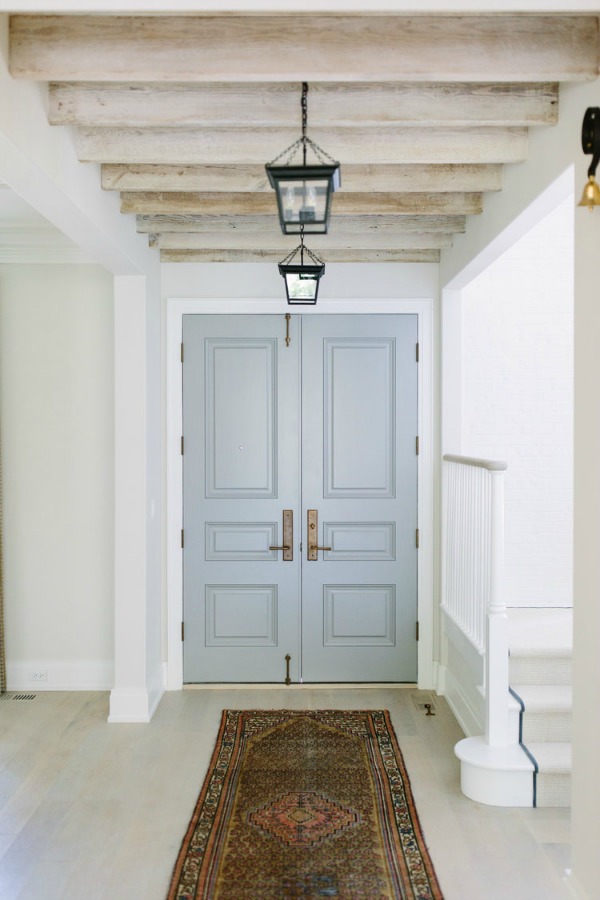 There is something so unconventional about creating a whispery entrance as opposed to a grand, over the top, fanfare one.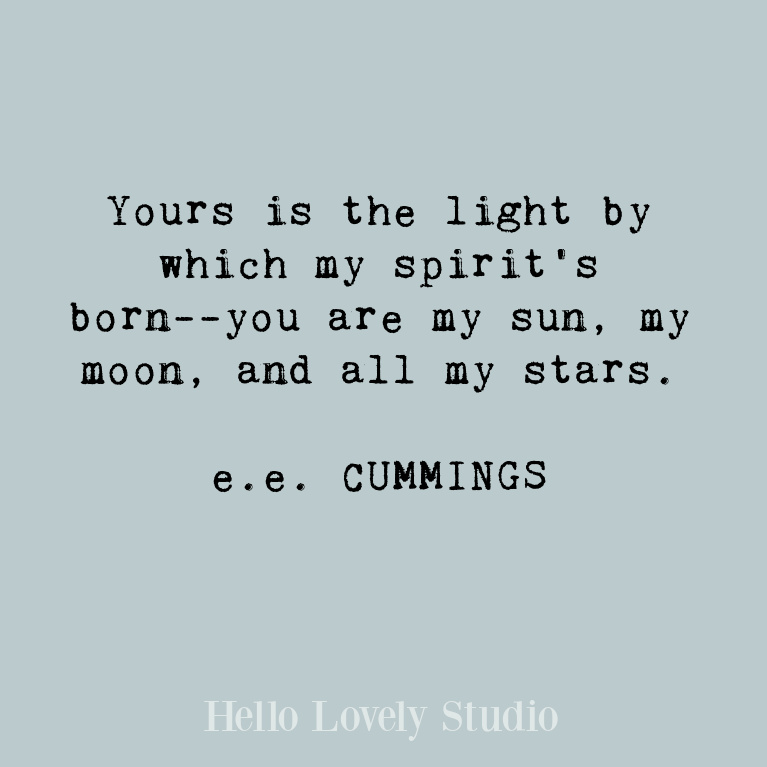 Tone on Tone Interior Bliss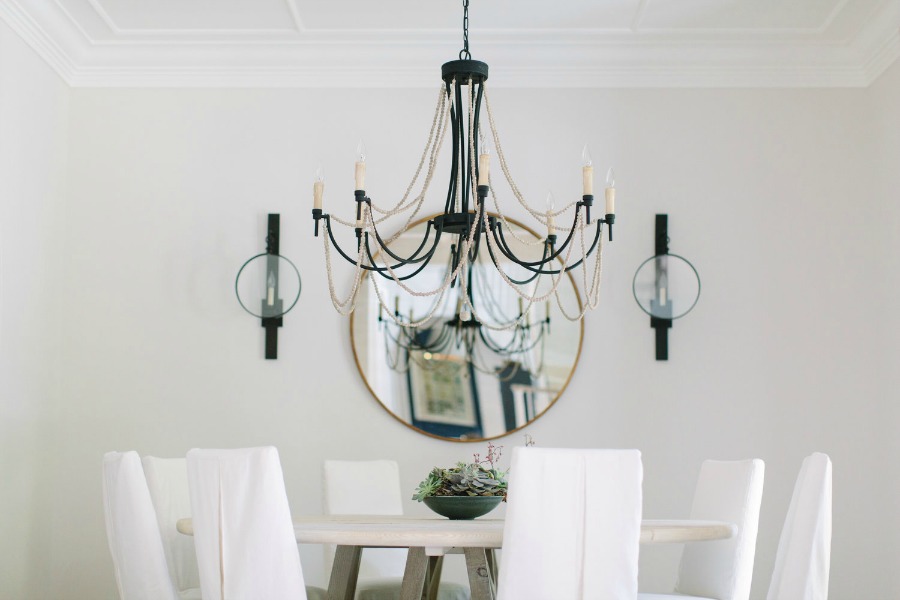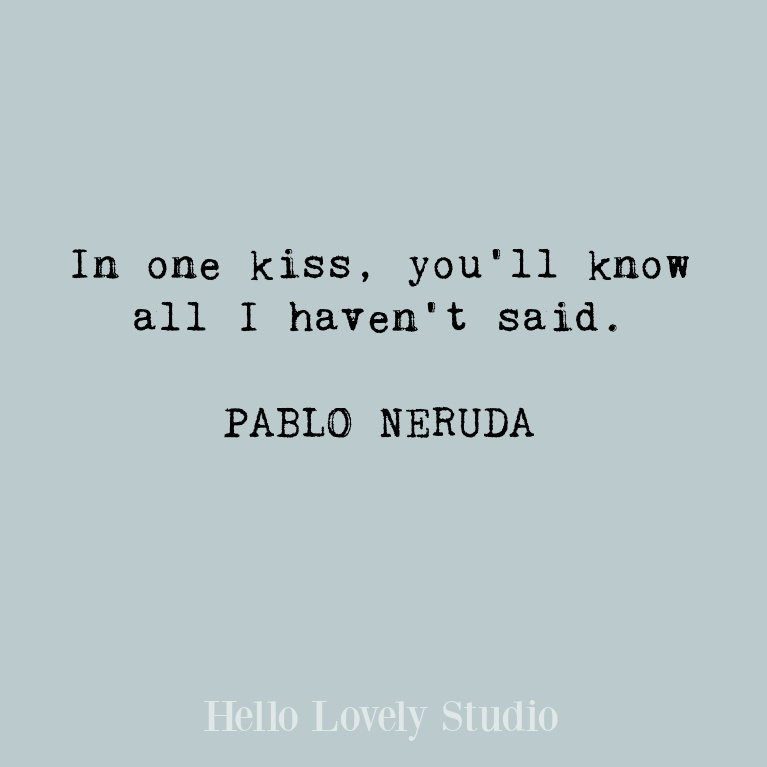 Hello Lovely Curb Appeal
And now I must return to my glamorous daily life of moving and clean-up. As we empty our former fixer upper of all the trappings, I have been awed by the calm which can only come as old energies are removed. How will I keep this going as we make a new house into a home? And how can I create systems of organization, smart function, and lovely design so that the mood I have absorbed from inspiration here can reign?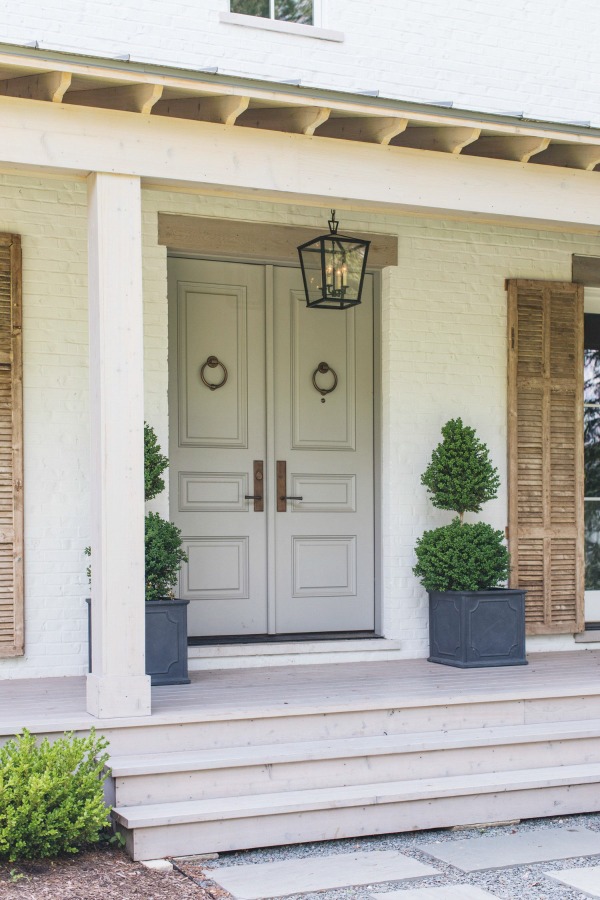 One
step
at
a
time.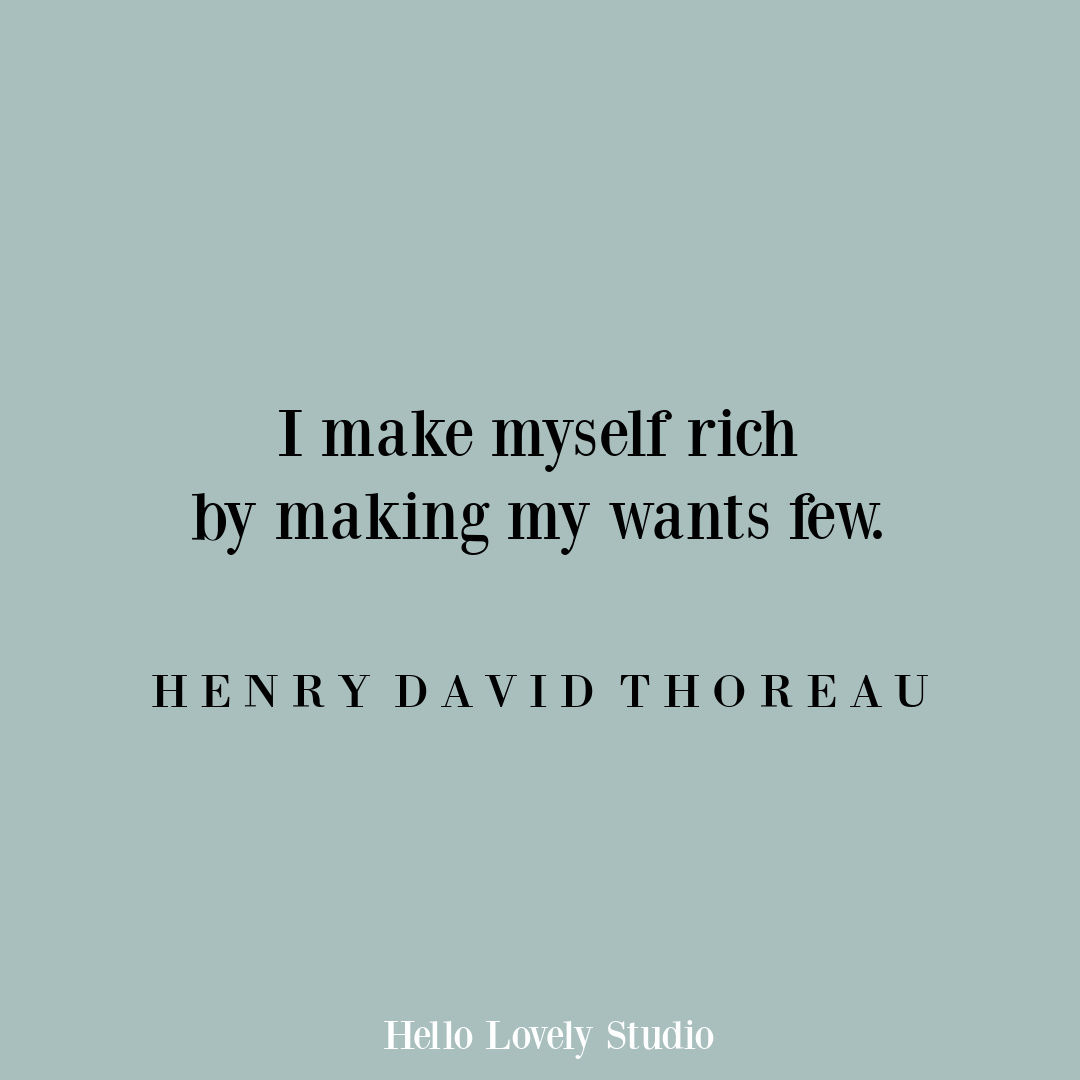 What a lovely home, breathing with inspiration! Do visit Kate Marker Interiors on IG to follow her journey which keeps getting richer as her family calls a new space home.
Unforgettable Discussion of Beauty & Love
Treat yourself to this interview which I have never forgotten since I heard it more than 10 years ago. And to read more from the late John O'Donohue, there's THIS.
Peace to you right where you are.
-michele
Shop for items you already intended to buy on Amazon RIGHT HERE, and also find home decor here to keep decor inspiration flowing on Hello Lovely!
Hello Lovely is a participant in the Amazon Services LLC Associates Program, an affiliate advertising program designed to provide a means for sites to earn fees by linking to Amazon.com and affiliated sites.