With the season's change, the needs of my skin and closet change too, and holiday sales make it a smart time to replenish. You'll find some of my favorite products for sensitive/aging/sun-damaged skin as well as pretty things to wear. But we'll also chat. "Over 50″ Beauty Finds for Winter Skin, Makeup & Clothes joins quotes to pin, random smiles, and a few personal reflections at the end.
I independently selected products in this post—if you buy from one of my links, I may earn a commission.
Over 50 Beauty Finds & Random Chat Session
Over 50 Beauty: Skincare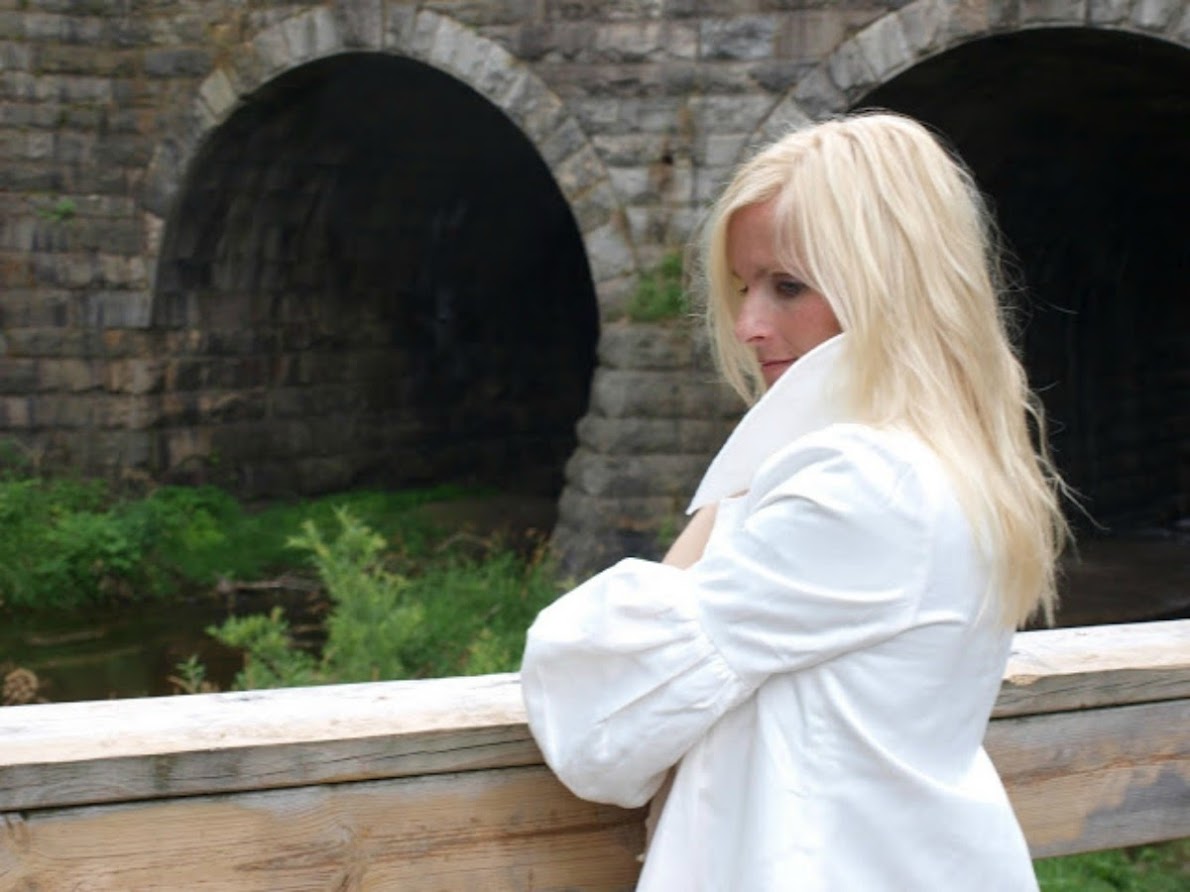 Thoughts on Aging Skin
We can all benefit from checking our emotional response to the word 'aging.'
After all, from the moment we are born, all of our organs (including our skin) begin aging. Infants age and 16-year-olds are aging too.
Aging isn't some sudden sorrowful decline after age 35; it's a process our whole lives through.
In Search of a Simpler Skincare Routine
My aging skin needs all the help it can get, and I don't know if you use retinol, but there a ton of choices. For many years, I have stuck with Skinceutical 1.0 Retinol (a STRONG formula with 1.0 so go easy, child!) because it is powerful and does every dang thing it says it will.
As for cleansing and moisture, have you seen those Vogue youTubes with a celebrity showing you the 75 products and steps in her nightly routine?.
Oy.
If fewer steps appeal, maybe you'll want to try mine:
I use the above trio morning and night and apply this at night to calm my rosacea:
Fashion for Foxes Over 50 Who Like to Lounge
I am a lady who likes to lounge so J. Crew's Cozy Does It collection is all kinds of of perfect. It represents a comfy wardrobe of ageless, timeless, multi-season pieces with classic style that won't appear silly next winter.
For Days I Don't Feel Like Broadcasting Le Gobbly Gobbly Neck
Oh, LE GOBBLE factor! Shhhhhhh. I remember being a young girl who noticed her mama's aging neck and thought "Oh, how very unfortunate…" never suspecting I would be a proud owner in the blink of a turkey's eye.
While I'm not embarrassed about my age or how much I look it, the right pieces do help direct attention to our strengths, and J. Crew's tissue turtlenecks do that for me. "Tissue" means they feel like the softest t-shirt and can be layered easily. I have a stack of 'em, and the stripey ones are my favs.
If you want to subtract at least 10 years from your age, layer this over a fun tissue turtleneck, wear a ponytail and bronzer, and get yer Katherine Hepburn low-key ON like Donkey Kong…
But wait, Michele. We hear you that you like your funky loosey goosey neck skin covered and a youthful Katherine Hepburn pony, but we're covering our beaky noses and mouths too, oui?
Oh. My.
Oui.
But our "over 50" eyes.
We can leave the windows to our souls alone, yes?
I mean…
Y'all are not making this easy.
All Hail to the Black Legging
When you prefer organic cotton and fair trade certified:
When you're serious about smoothing and extra support…
In case you're curious about superior stretch Lycra power and a high but not too high waist (I am…so these are on their way)…
Socks I Wear Every Single Day in Winter
Welly boot socks are my best friends in winter, and I wear them over bare feet around the house. If I have to step outside (it's pouring out there as I type this), I step into Ilse Jacobsen lace up rain boots (I prefer the shorter styles to the tall).
Coach Crossbodies
At some point I'll need to replace my bag since I have nearly worn out the canvas Coach crossbody. But I'm not a bit sick of it.
Day and Night Pajamawear
If you have been hangin' out on this blog for any length of time then you know I'm a pajamanista. These are still my reigning favorite: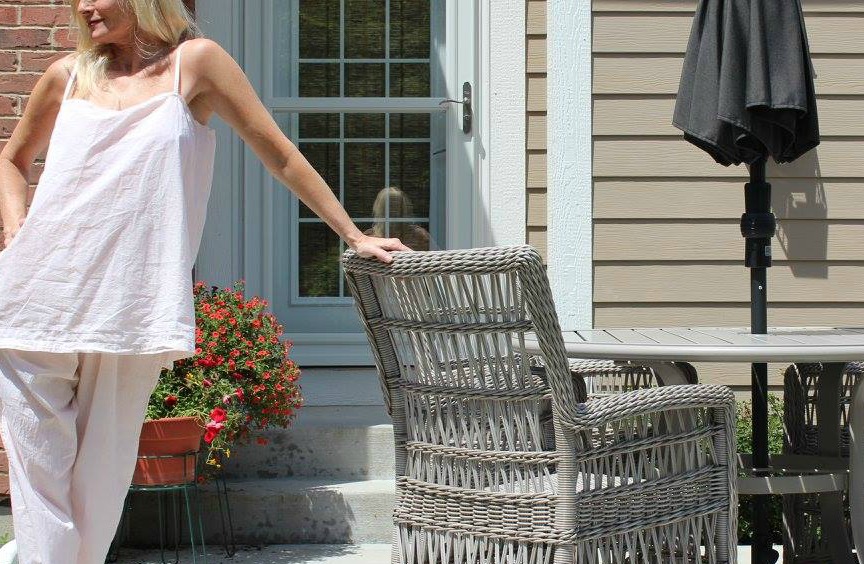 Shower as Spa Retreat
I discovered Tocca's Cleopatra body wash years ago at the Elysian Spa in Chicago. It was not only in the luxurious showers but was also used as hand soap at every sink. The grapefruit and cucumber combination is completely irresistible, and who knew handwashing could feel this luxurious?
Over 50 Daily Gentle Rhythms: Hair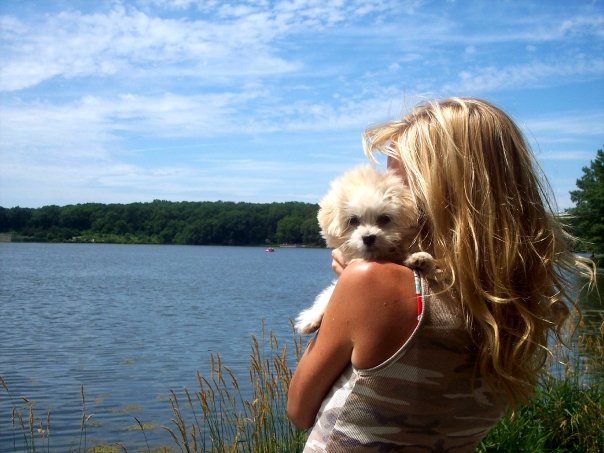 Luscious Shampoo & Conditioner
AVEDA's Cherry Almond Line
If you have used AVEDA since the '80s like me, then you may remember the yum of their cherry almond line which has been brought back! All the AVEDA shampoos smell incredible. but each is formulated for different hair types. I'm also gaga for the fragrance of the Shampure line which was recently reformulated to be more hydrating.
Over 50 hair and chemically processed hair can be fragile and require extra TLC. Here is a leave-in treatment I use for dry ends prone to split. Organic bergamot, mandarin, ylang ylang and more plant essences impart their pure loveliness.
Over 50 Daily Gentle Rhythms: Makeup
Finds Just Snagged from Glossier
My brows are disappearing, and I'm still contemplating microblading (like a temporary tattoo that lasts about a year) like my sis. Until then, I'm using Boy Brow which is sort of like mascara for yer brows:
I also picked up this eye color (in "Slip") after seeing it on a favorite vlogger and reading reviews from fans over 50, and now I want to try the other colors:
My favorite lipstick is still the moisturizing nourishmint line HERE from AVEDA, and they finally came out with a gloss too. Have a favorite lip gloss?
Gamechanging Favorite Foundations, Blush & Mascara
It's the cat pajamas. It is getting rave reviews everywhere. And it's perfect for over 50 skin since it is so hydrating and luxurious yet water light. You won't look airbrushed, child. Your skin will look like skin…evened out skin that got lots of beauty sleep and a facial.
Westman Atelier Clean Makeup
After years of wearing full coverage foundation, I'm now feelin great about light to medium coverage where you see freckles and "character." I find watching makeup artist Gucci Westman apply makeup très relaxant (you can keep your Netflix, sweet cheeks, but don't take away my makeup freaky youtubers). She approaches makeup like an artist not trying to transform but rather reveal beauty.
I think I have to try her LIT UP Highlighter! And if you're serious about investing in good-for-the-skin products that multitask, this one is concealer AND foundation:
Psst…what's awesome about buying Westman Atelier from Credo Beauty is they accept returns so if you choose the wrong shade, they're cool with it.
Cream blushes work so well for over 50 skin, and these below can double as lip color:
I wear this cheek and lip color (in shade Werk) from MILK, and it's very sheer and looks equally good on my eyelids which surprises me. I think pinks are tricky to wear on the eyes, but this makes mine look healthier.
If you love the clean makeup line Ilia, you may also be interested in this kit at a great price.
This Pro SHOWS Us Exactly How We Apply Makeup the Wrong Way
So helpful, and I learned so much about how to correct my color application!
Another helpful makeup tip gleaned; I have been using too dark of a shade on my light brows…didn't even know a shade like grey (which I need for its light ashy-ness) existed.
Health Update & Life's Yada Yada
It has been almost a month since my last pancreatic attack so not too shabby at all. That painful attack was a doozy that lasted all day and may have been triggered by a little bit of avocado on tacos for dinner the night prior. Fine. Me and avocados are done…for now.
But not me and tacos! The medicines I'm taking to ease digestion work fairly well, and the tricky part is how tired they make me. I keep reminding myself it is more than okay to not be as productive. It's okay to require extra sleep and have a new normal that is NOT about being 'high maintenance' but about…um…staying alive a little longer.
My weight is ballerina low so lots of carb loading and creative eating happening where I try to add calories but not junk. My appetite is still legendary in spite of not being able to taste since Covid in early September.
Around the House
The exercise I get is from housework, and I'm slowly organizing each room and closet. Coffee is helping.
I dropped off a ton of donations yesterday and look forward to taking more. As I sort through belongings and under-the-bed rubbermaids of "cool collections and potential stylist props," it can be startling.
It's amazing to learn what a minimalist can accumulate! (I aspire to the enviable organization of my sister Jo who asks herself how many minutes it would take to pack up a given room and forever tries to whittle that figure down…friggin fearless!)
Coming Out of Shock
My husband, me, and our son who has been so ill have entered this mode where we are finally beginning to process the trauma from the summer.
Since we kept moving forward with the condo renovation and critical illness issues, we are only now allowing ourselves to feel all the feels. So much awe. And so much astonishment and terror. So much gratitude for the answered prayers.
New Lessons in Love
Our son's rescue kitty (Snoopy) who is blind and deaf is quite the handful, and cat forts and jungle gyms have taken over the condo. His little life is teaching me more about higher love; about what it means to watch over something so innocent and prone to stumbling.
I'm thinking of you during this very different holiday season. While we all want to do our part in not spreading the virus, we are also keenly aware of how delicate life is…will our family members be alive next Christmas?
It's troubling, but don't feel powerless…PRAY.
Some moments I have my head on straight and can glimpse the true meaning of the season which transcends any historical pandemic.
Outside, the rain means business now, and the windows are so glossy the woods beyond look like a gorgeous Monet. I'm reminded there are plenty of moments lately where it helps to squint to see gentle abstraction and less jagged edges. If you feel lonely, don't hesitate to reach out and let me know. I'm honored to listen.
I independently selected products in this post—if you buy from one of my links, I may earn a commission.
Peace to you right where you are.
-michele
Shop for items you already intended to buy on Amazon RIGHT HERE (not just items in posts), and also find home decor here to keep decor inspiration flowing on Hello Lovely!
Hello Lovely is a participant in the Amazon Services LLC Associates Program, an affiliate advertising program designed to provide a means for sites to earn fees by linking to Amazon.com and affiliated sites.