You may be surprised that today's design inspiration flows from newly constructed homes in Houston. The first home on Montrose was built in 2006, and the homes on Berthea were built in 2007 and 2008! Enjoy the feast of white bliss ahead within French, White, and Elegant Houston Home Interiors.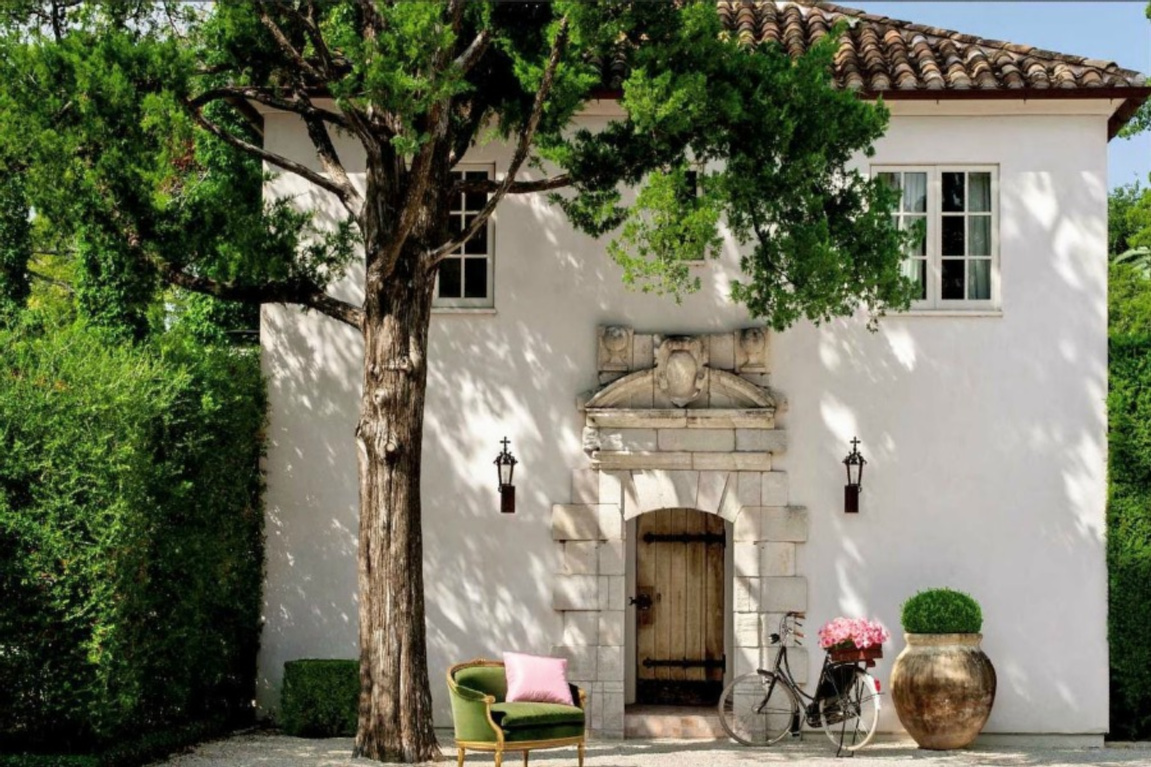 Since the undeniably charming façade of this newly constructed Houston guest house (above) rocked the cover of a Milieu mini mag and my world, I have never stopped thinking about it!
This blog frequently focuses on the rustic side of European country inspired design and French farmhouse beauty, but today it's all about luxurious fantasy!
French, White, and Elegant Houston Home Interiors
Photography: Mark Scheyer, Peter Vitale, & Miller Dahlstrand Architects
Interior Design: Pamela Pierce/Owner: Annette Schatte/Architect: Reagan Andre/Contractor: Southampton Homes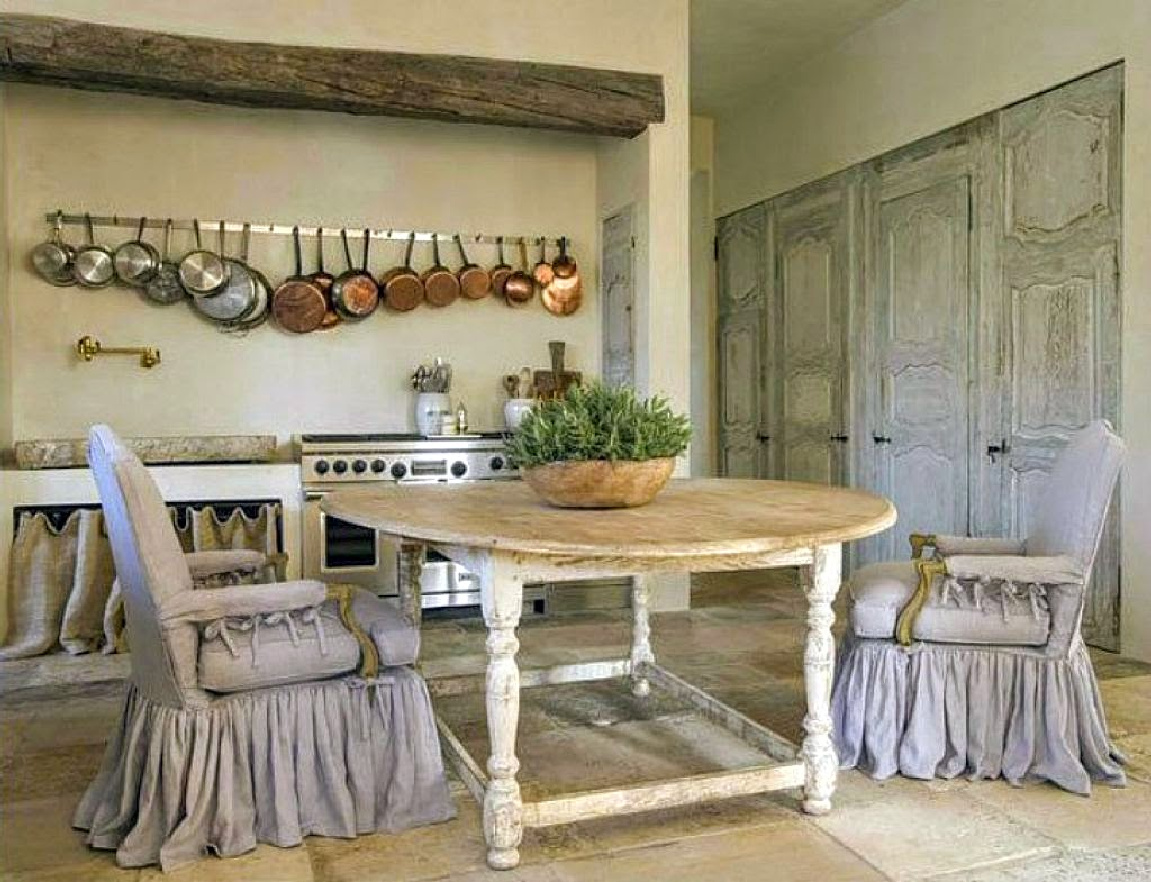 We'll go inside the main house on this Houston property, gathering design details from exquisite design by Pamela Pierce and architecture by Reagan Andre.
Then we'll visit two more Houston homes in the neighborhood that happen to be on the market.
Meet me at the finish line with your impressions, and let me know which home you'd like to buy if all were available and your budget were limitless!
Elegant Houston Home Interiors: French Inspired Old World Style Kitchen
In the University Place neighborhood of Houston, on Montrose, this home with architecture by Reagan Andre and interiors Pamela Pierce is destined to woo you.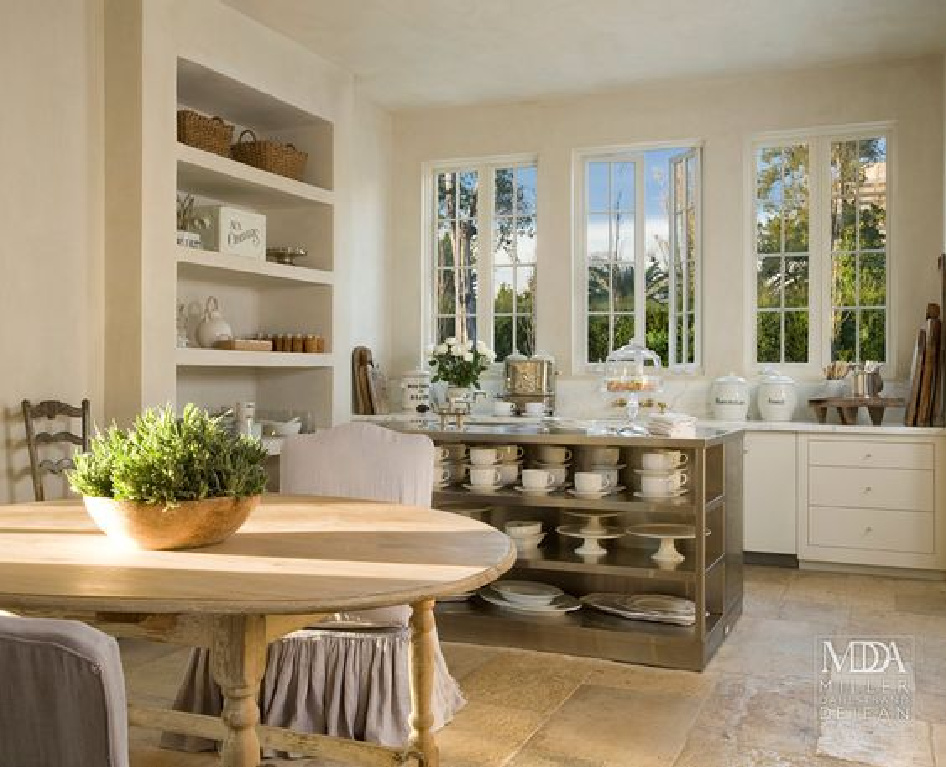 Pink Toile in a Romantic Bedroom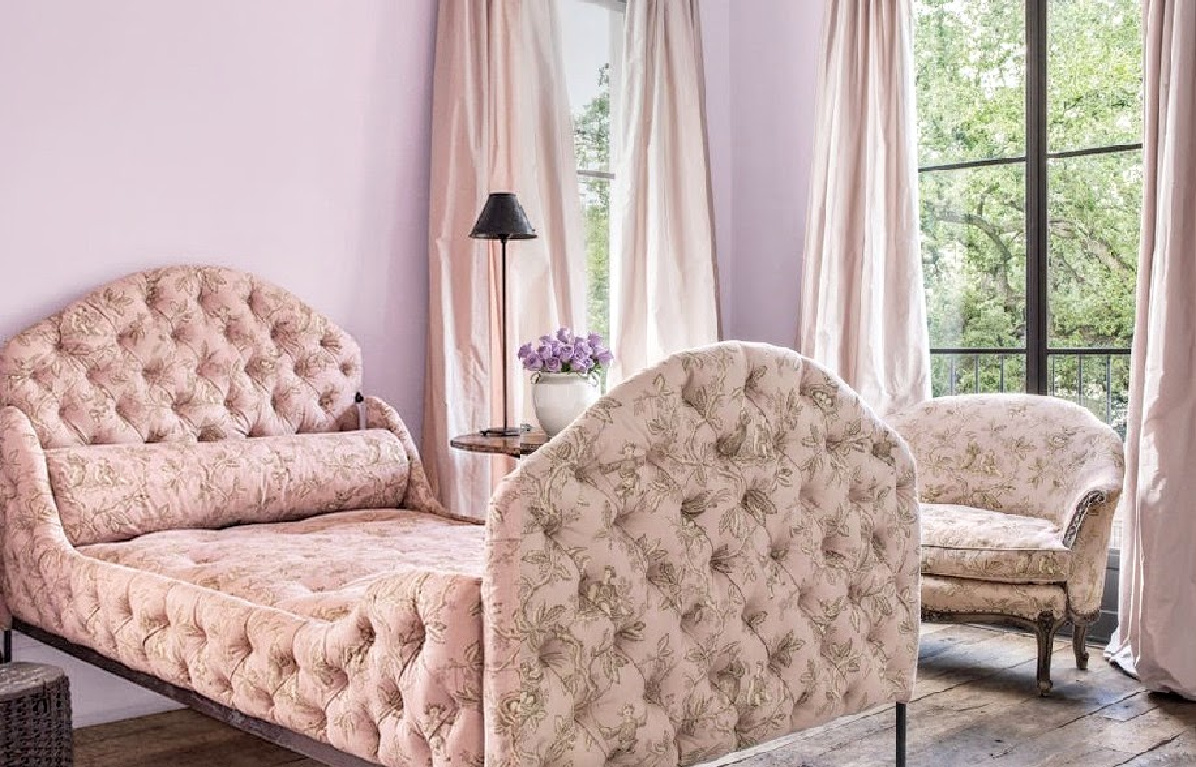 Sophisticated White French Inspired Living Room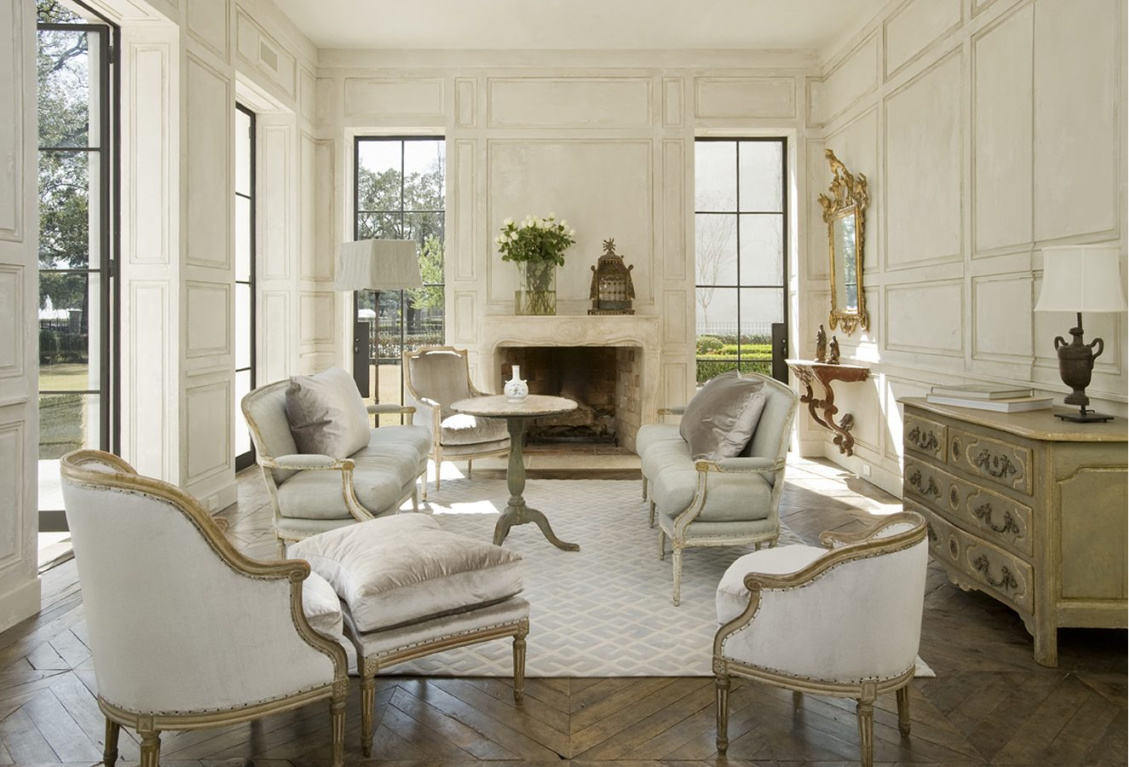 Rustic Shutters on an Elegant European Style Home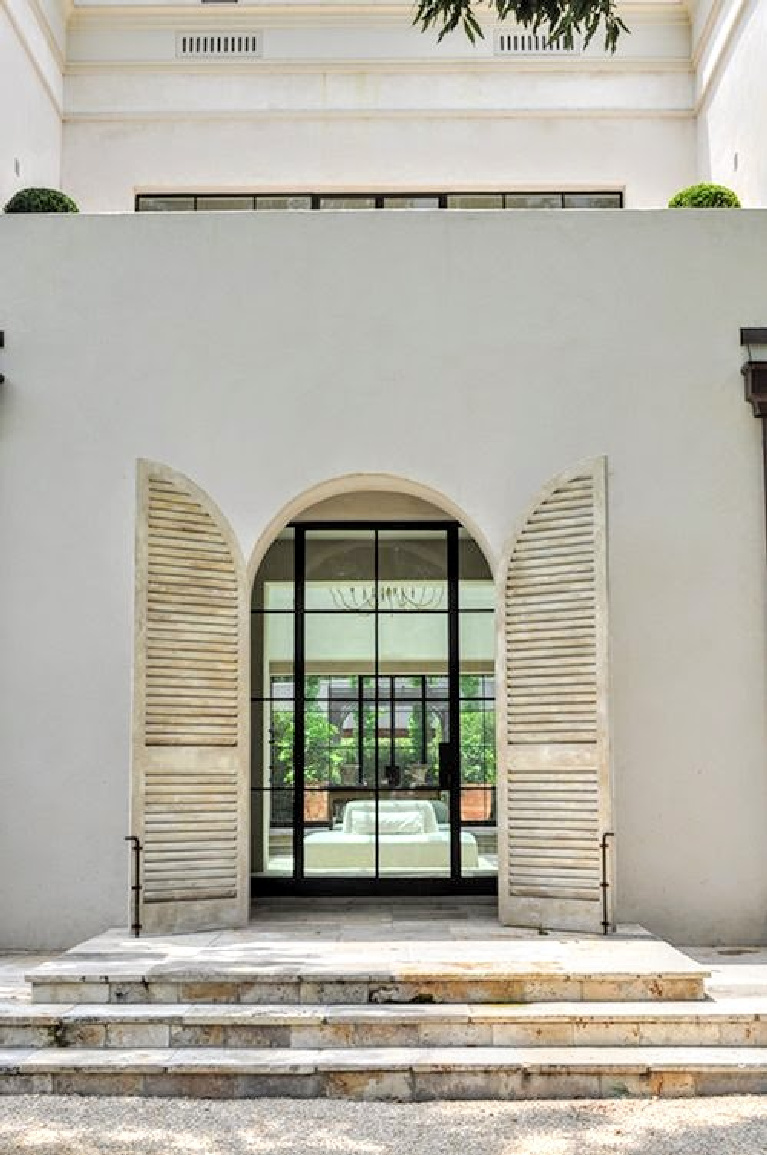 Pamela Pierce Designed Interiors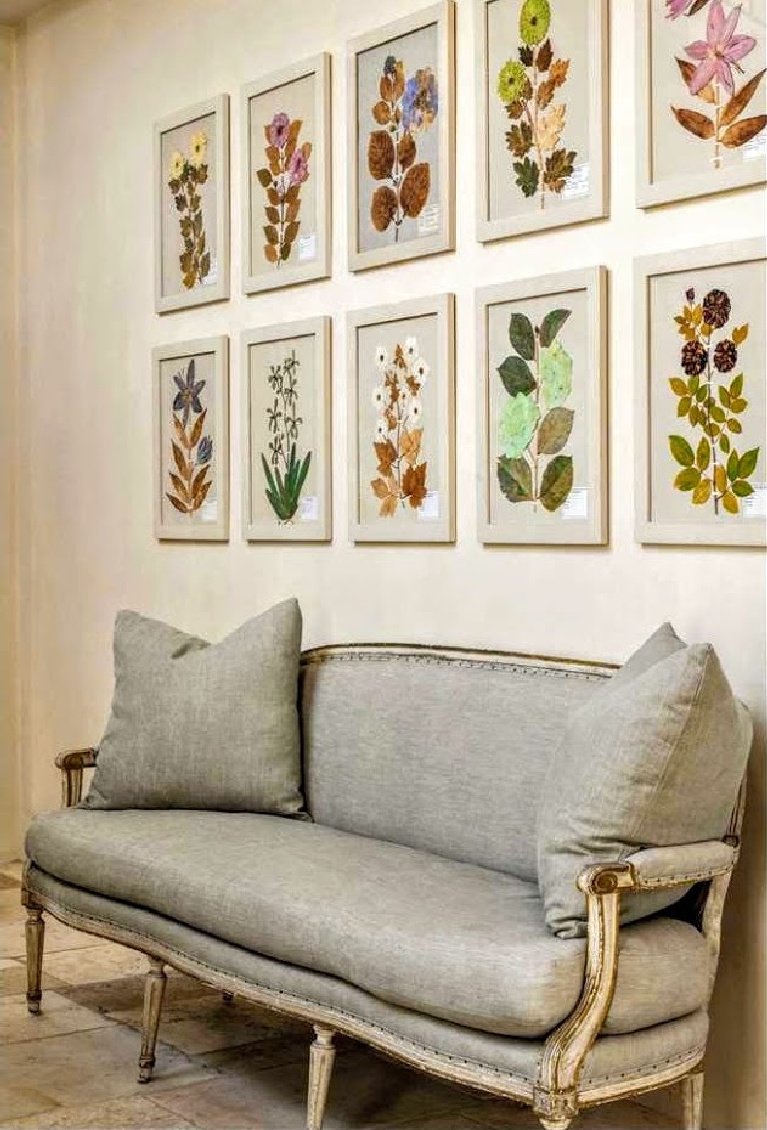 Impeccable Design Outdoors Too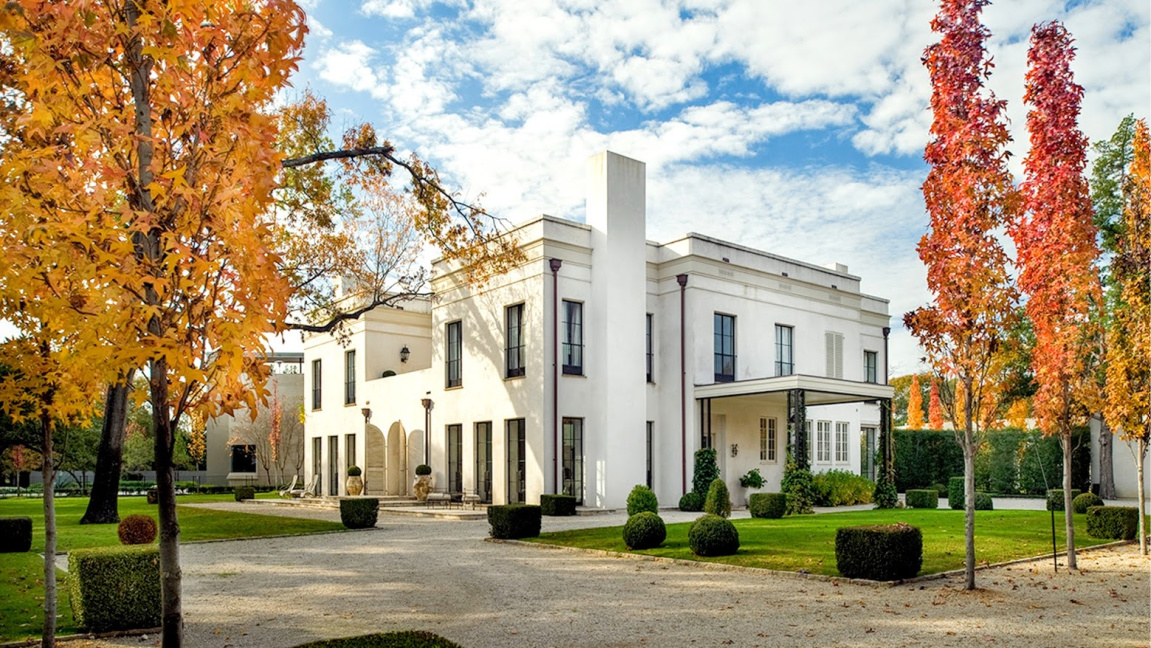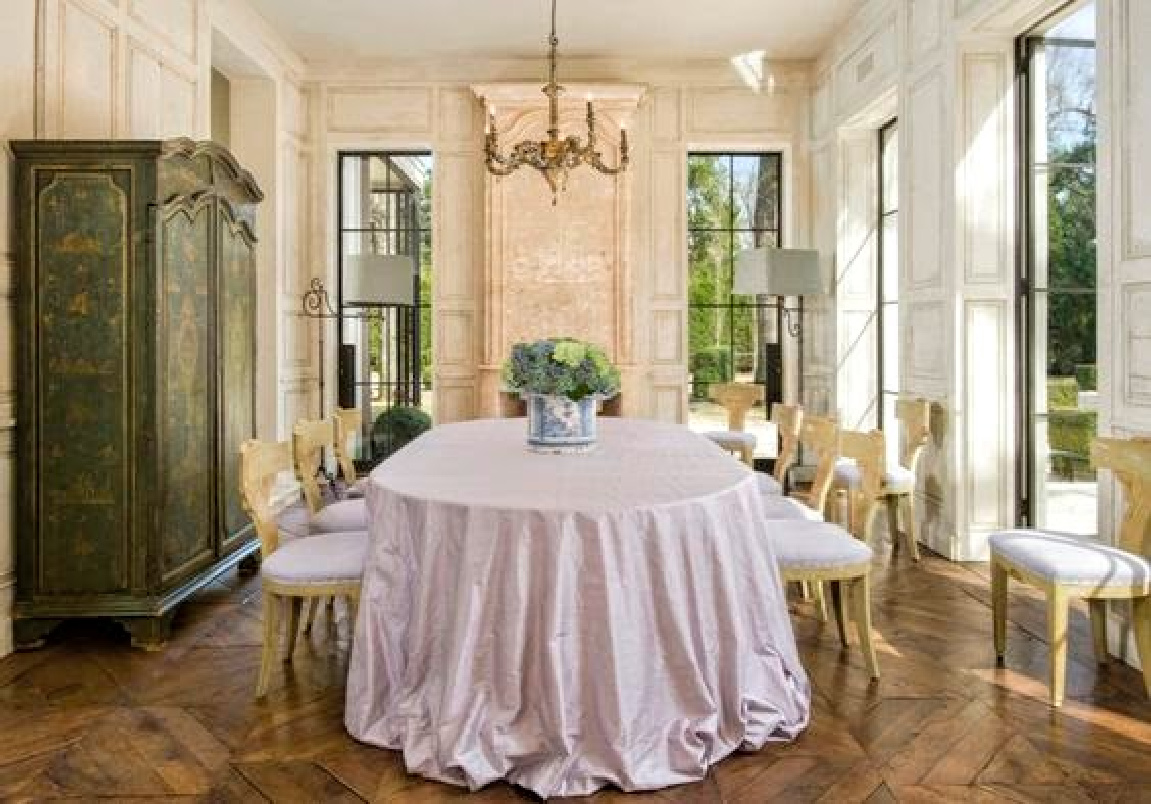 Guest House in Houston Looks Like We're in Provence!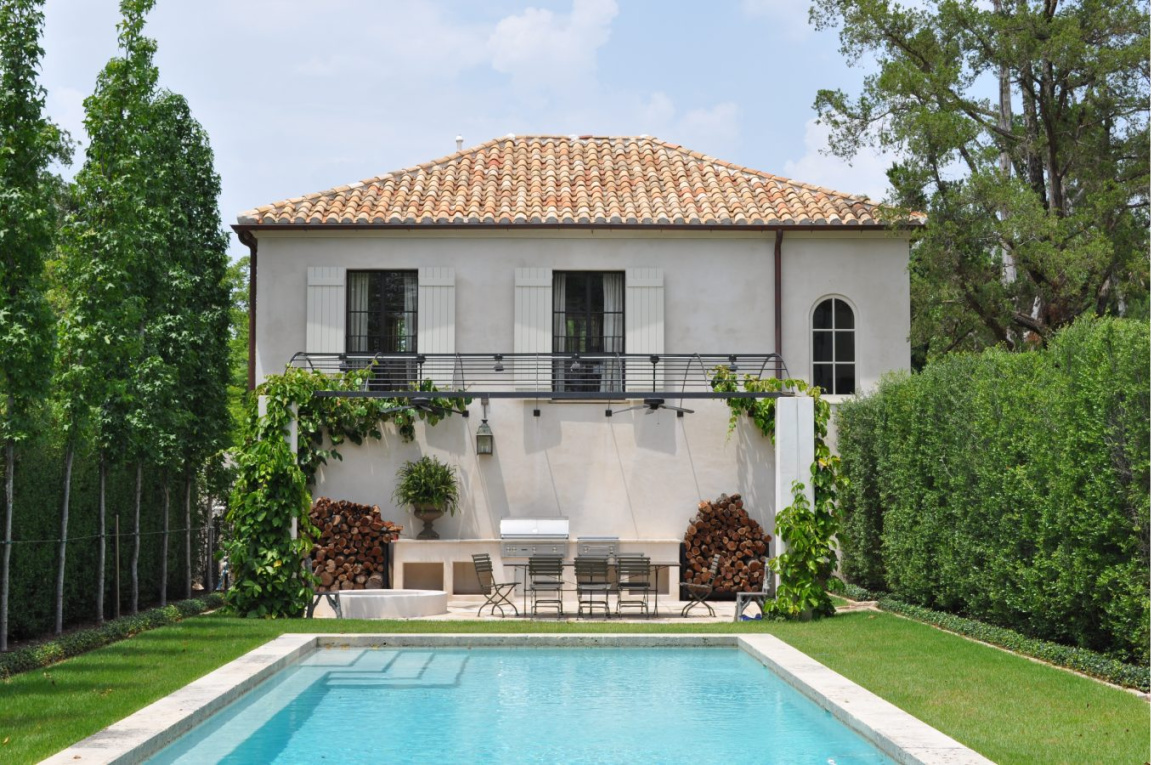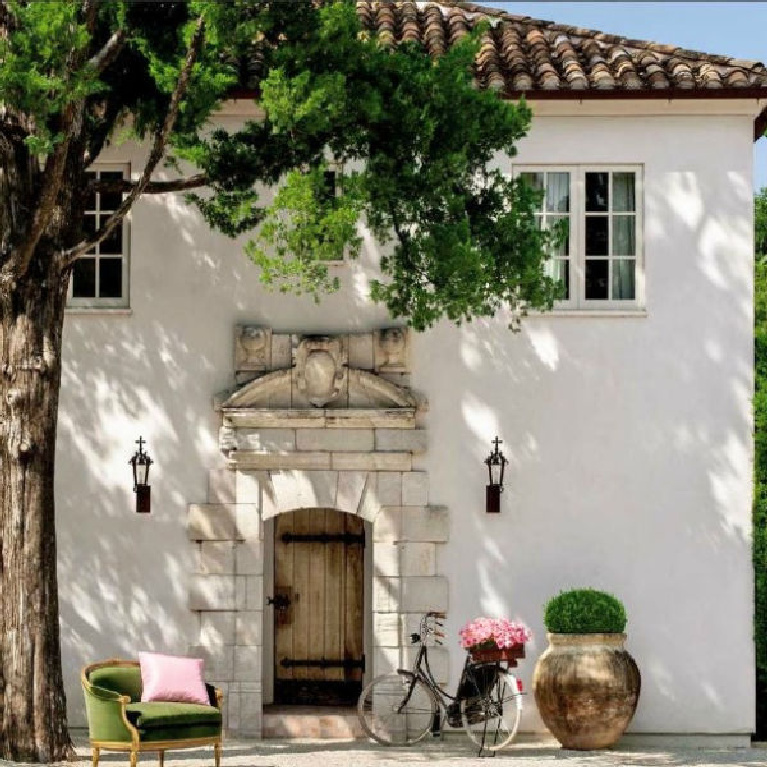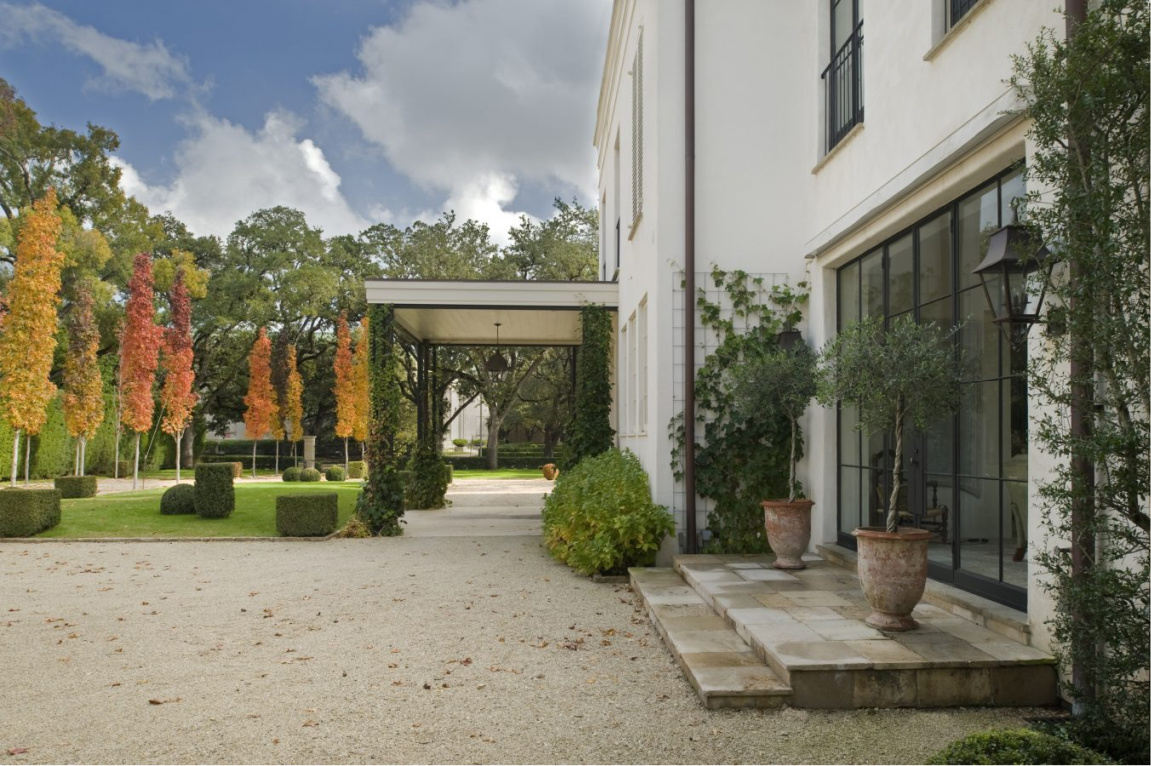 Beautiful European Elegance and Design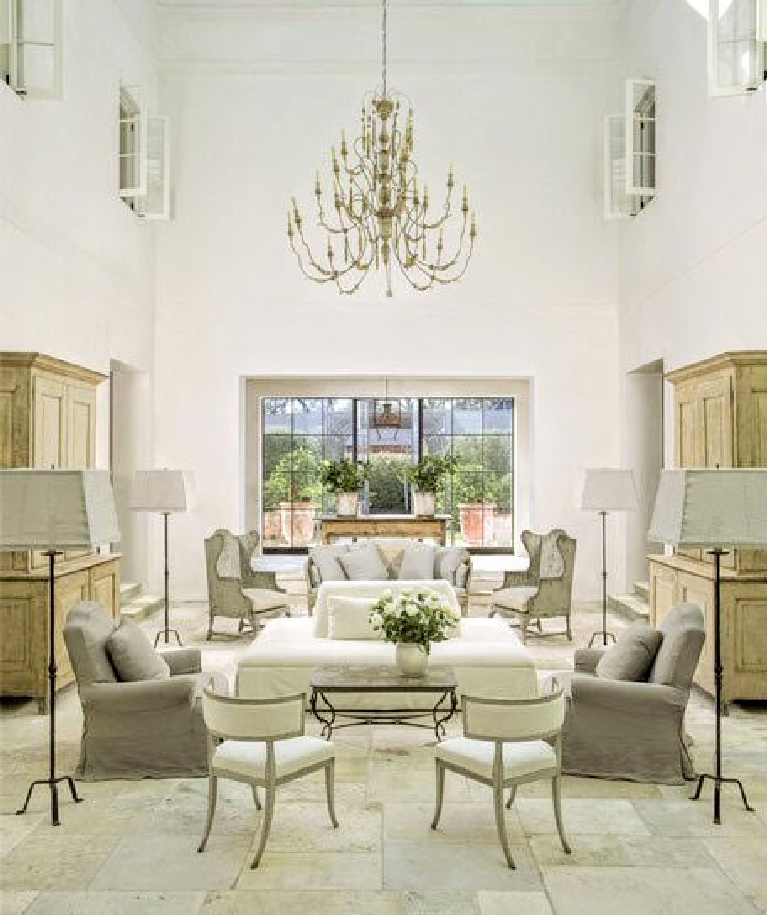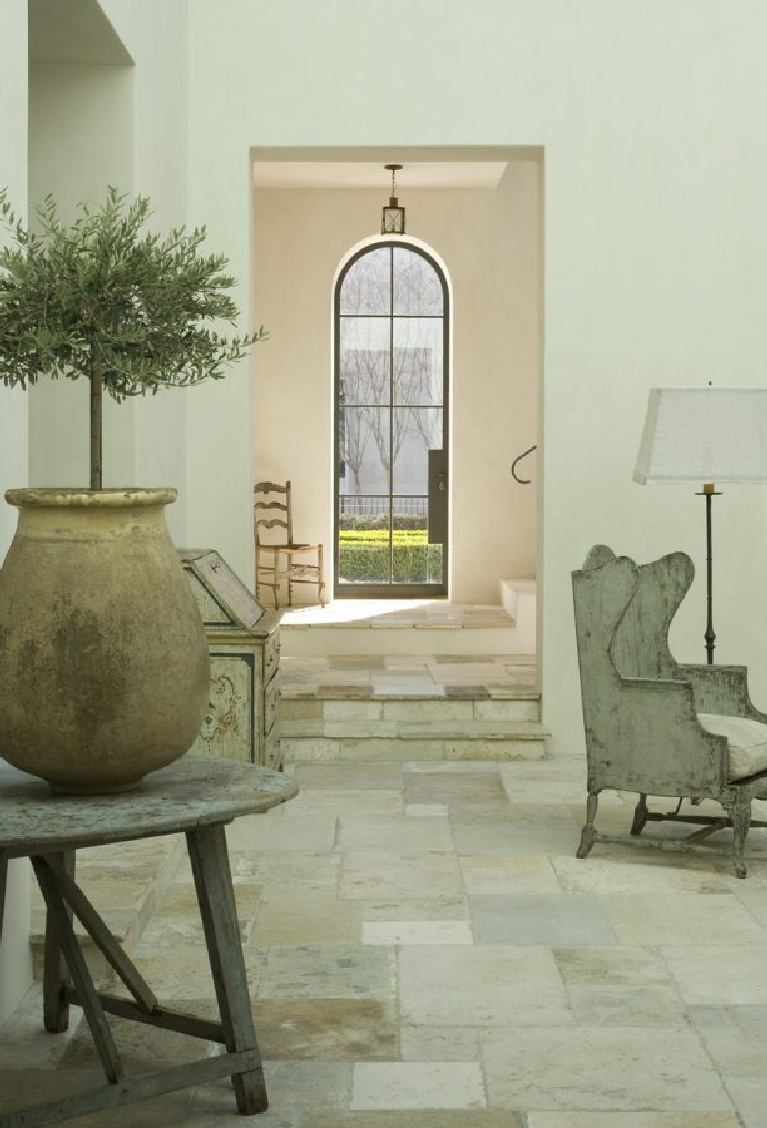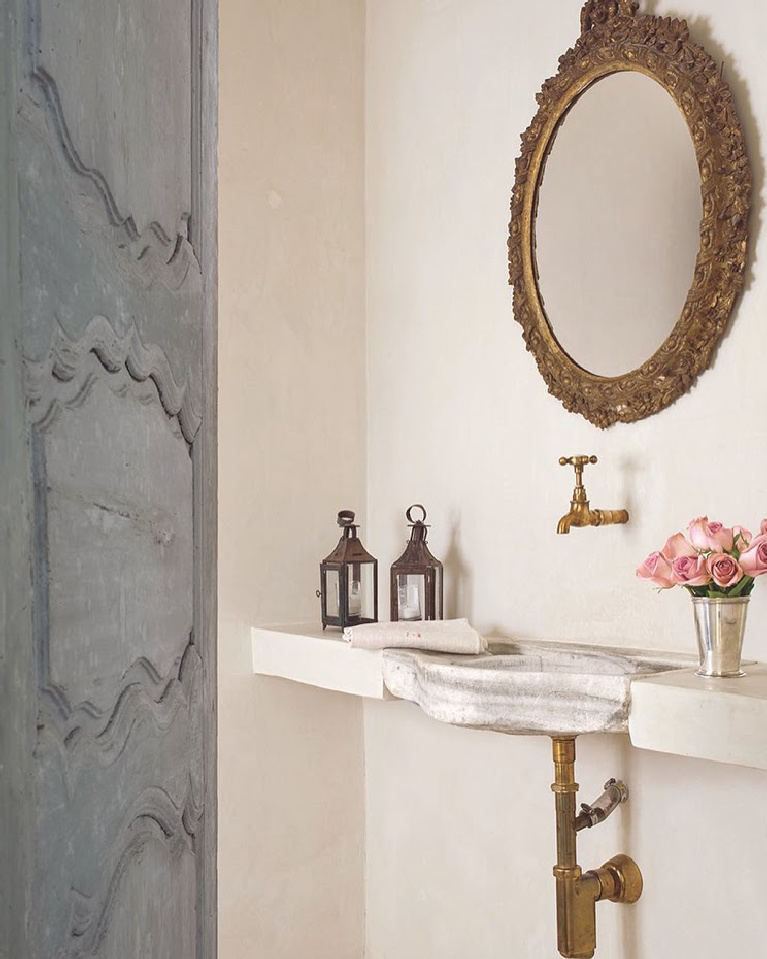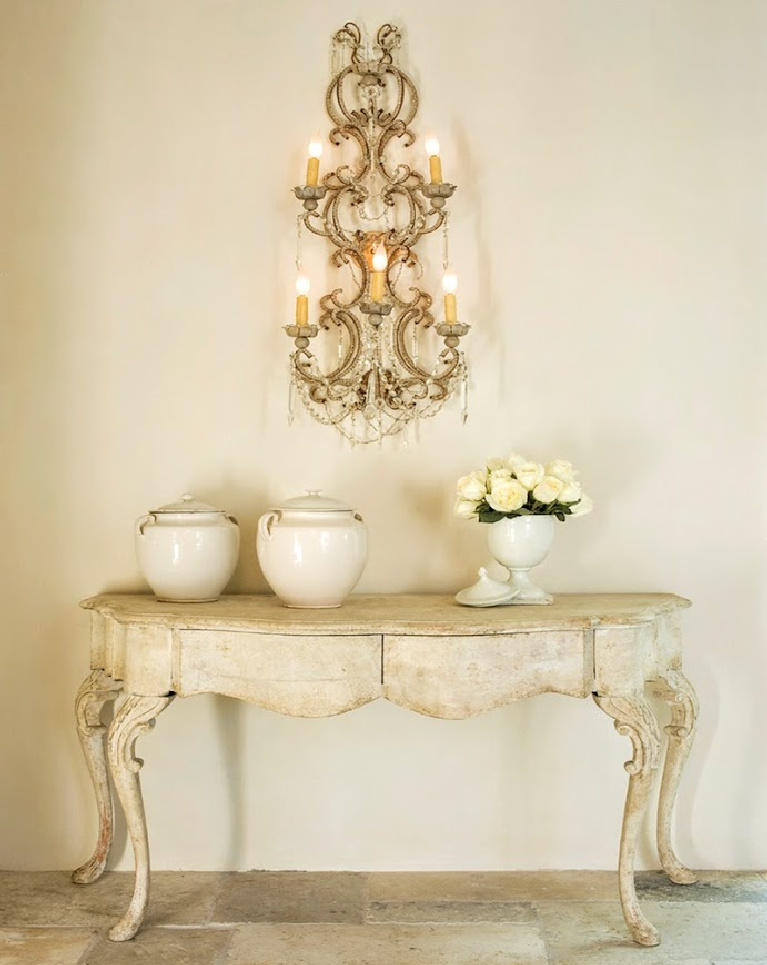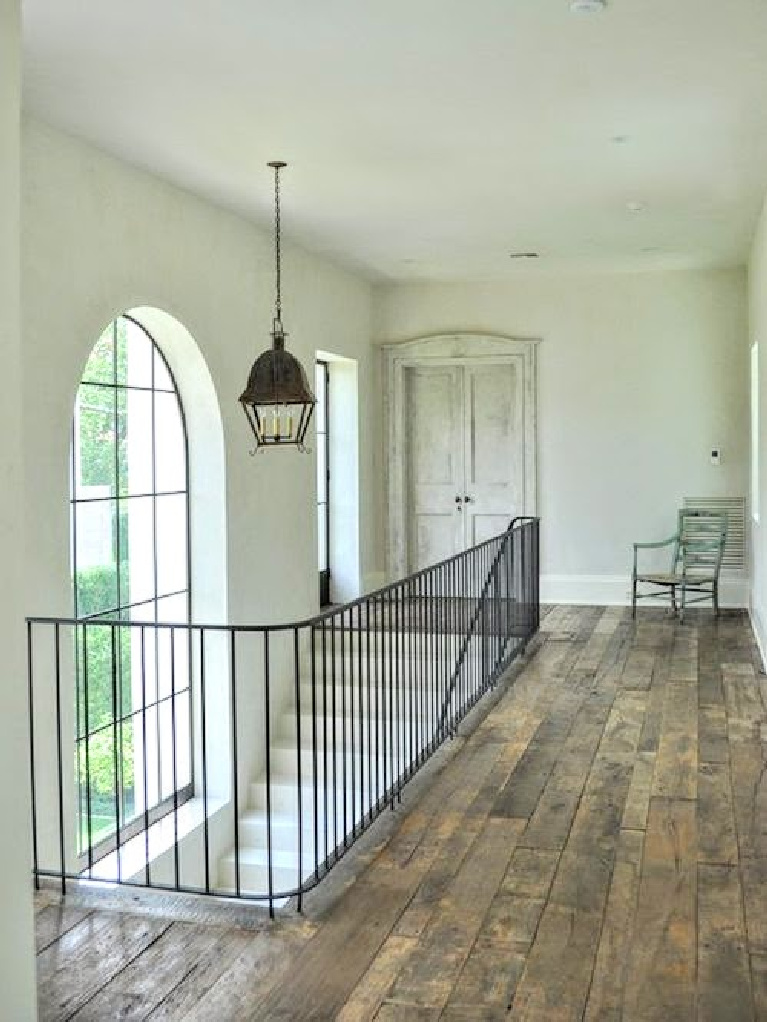 Breathtaking Living Room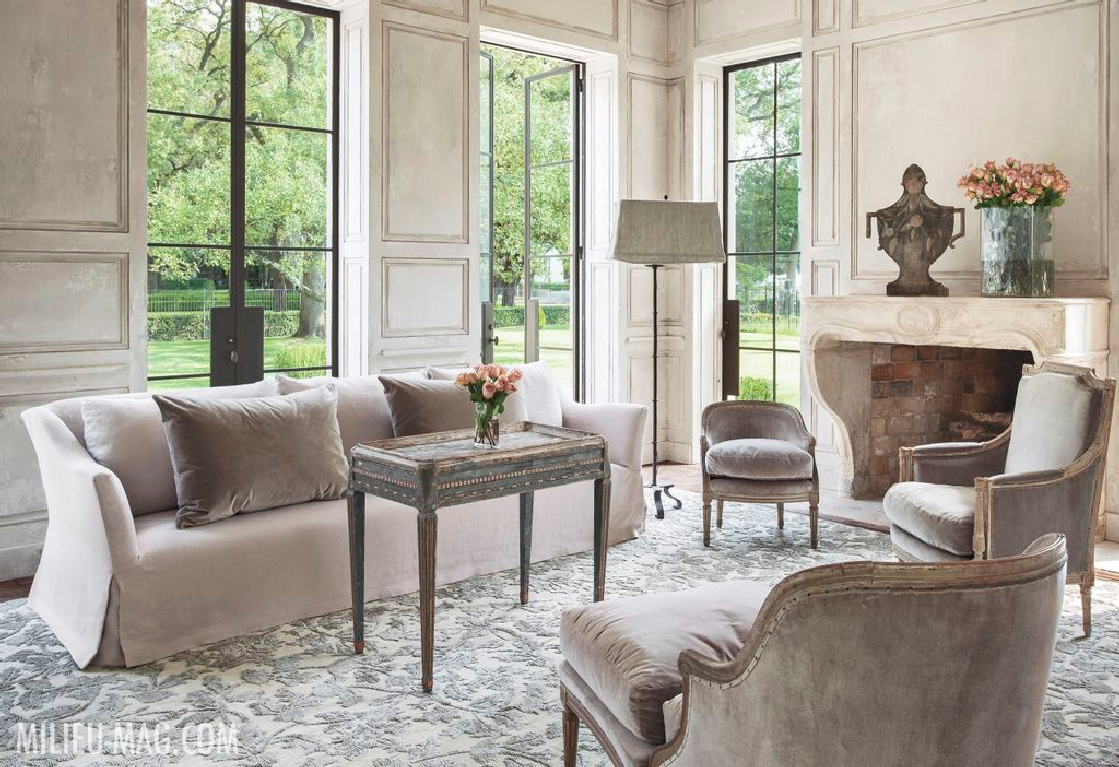 Blush Pink Accents in a Serene Bedroom
That garden gate used as a headboard!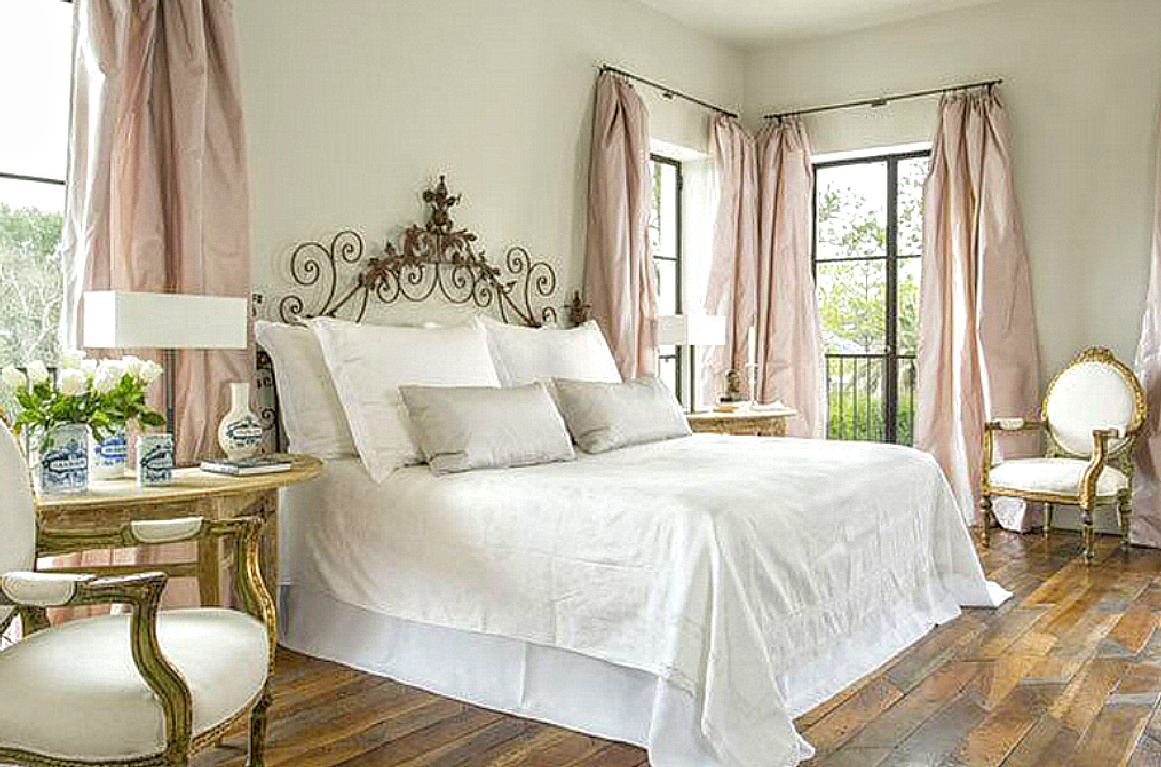 Old World Style Dining Room With French Mantel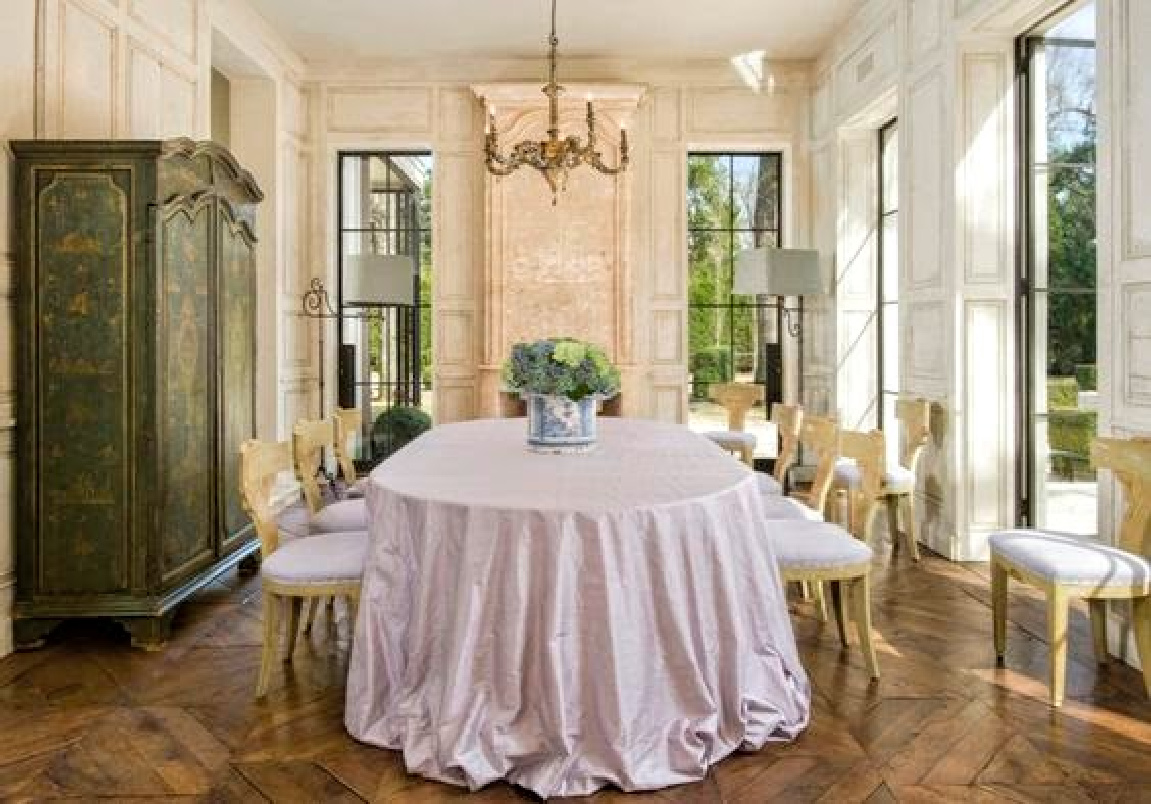 Elegant & Bespoke Powder Room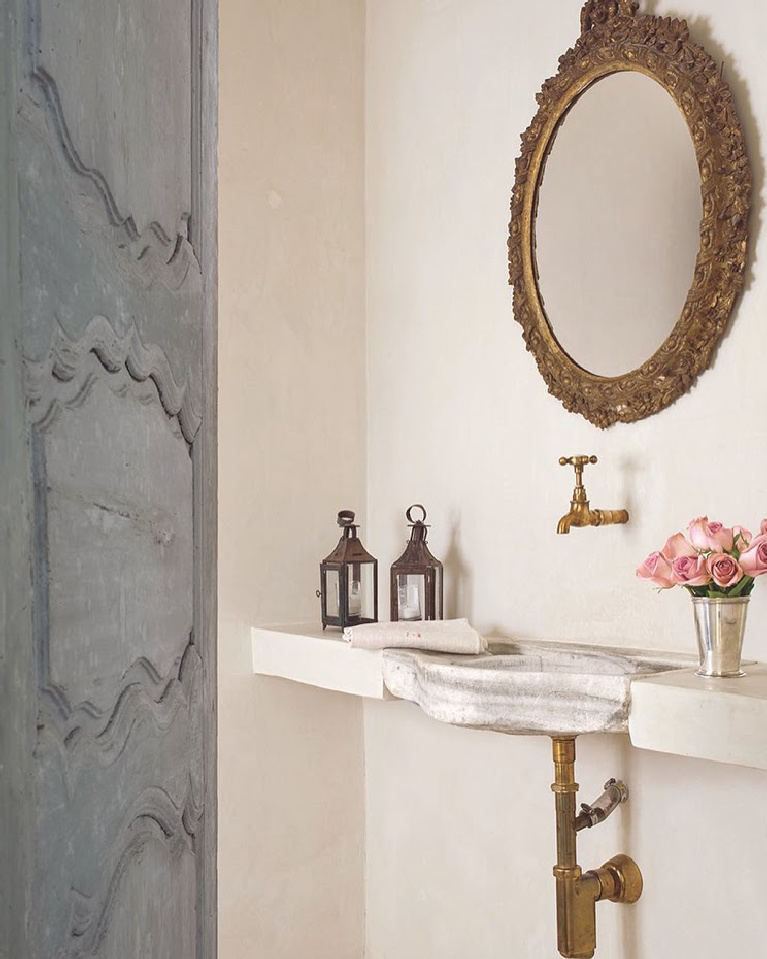 French Elegance and Antiques in Exquisite Houston Home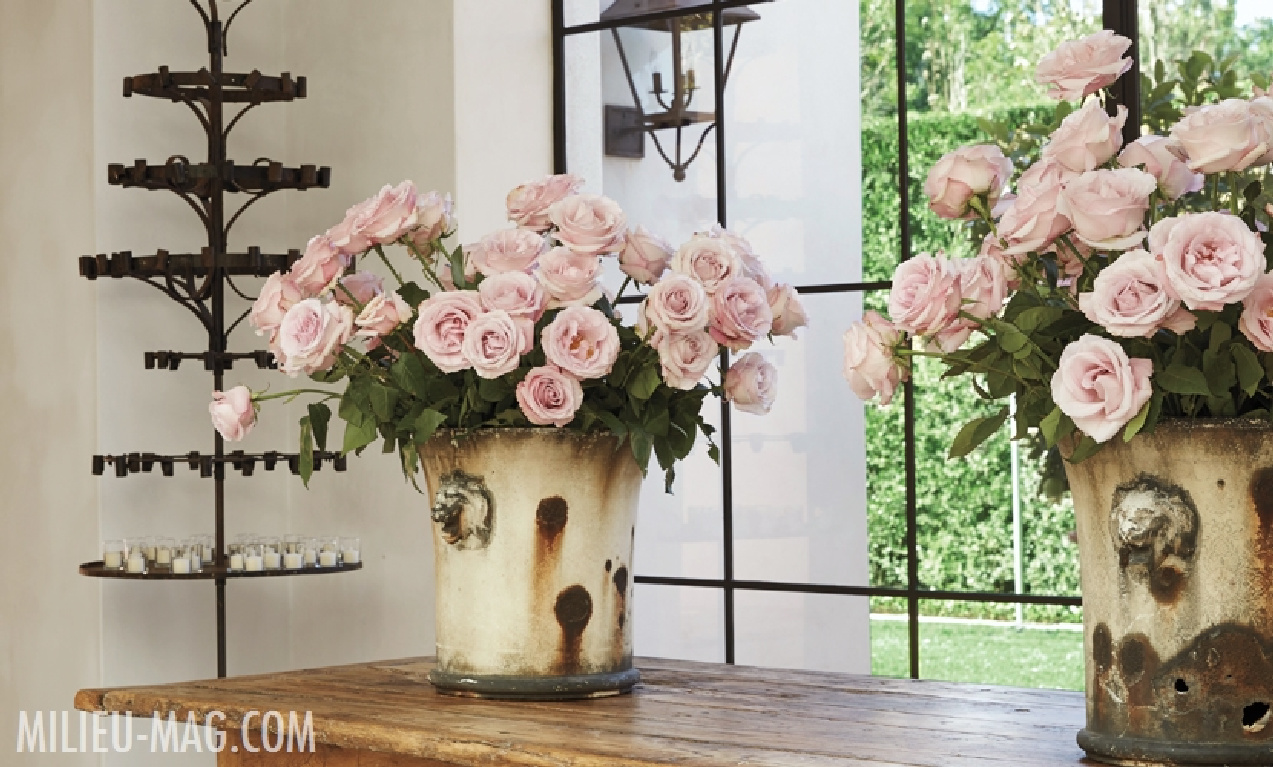 Lofty 2-Story Great Room
Oh, my, the lamps with rectangular shades below look like works of art to me!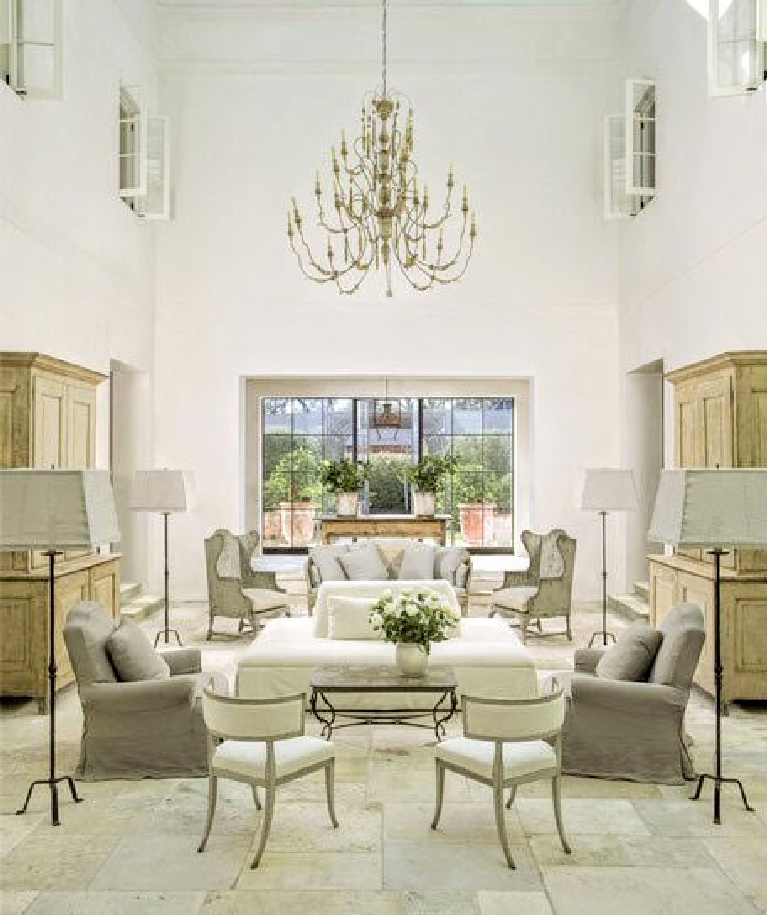 Colorful Botanical Prints
Aren't these framed botanicals amazing?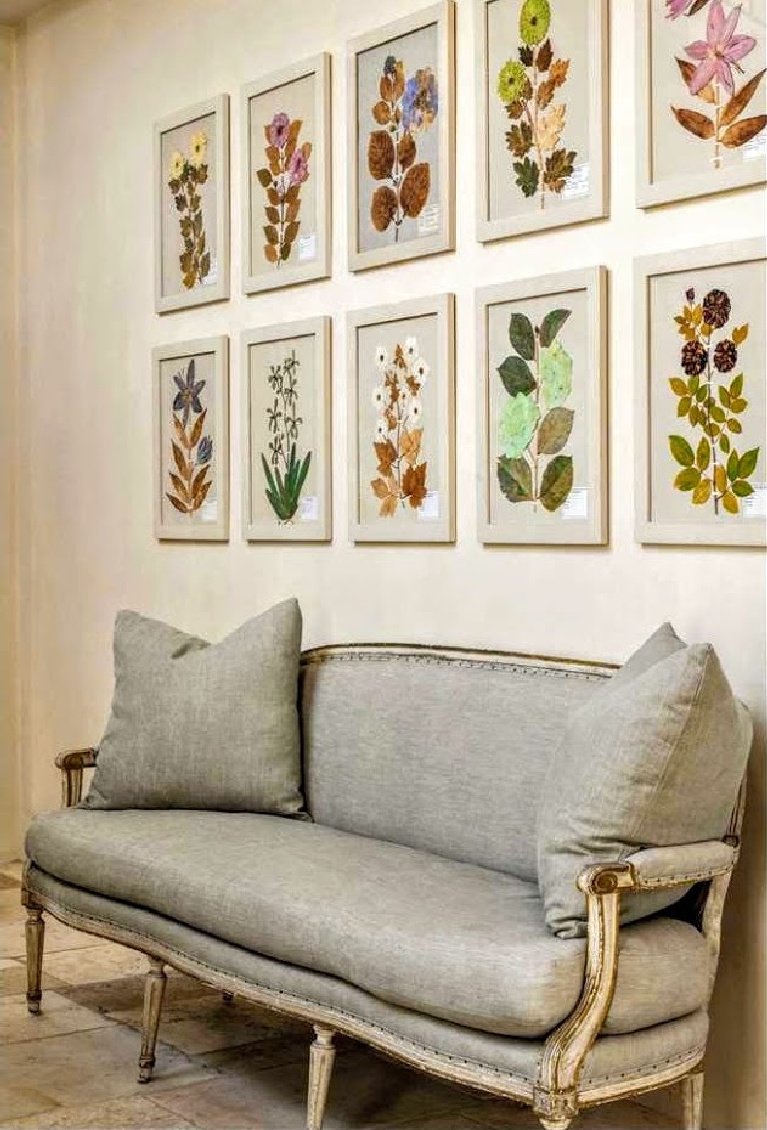 French Country Finds
Elegant Houston Home Interiors: House for Sale on Berthea
Find the listing (Tim Surratt/Greenwood King Properties for 1119 Berthea St.: Right Here.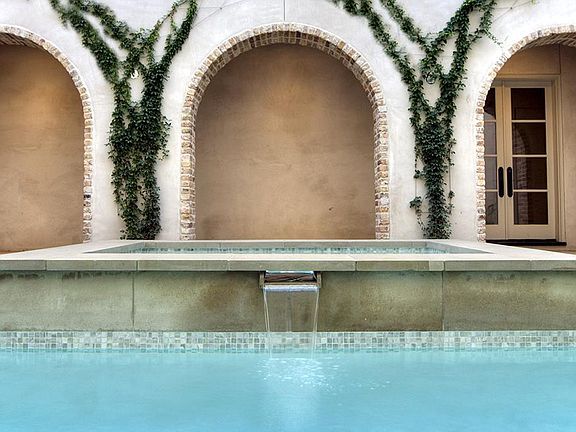 White Interior Design Inspiration in a Magnificent Home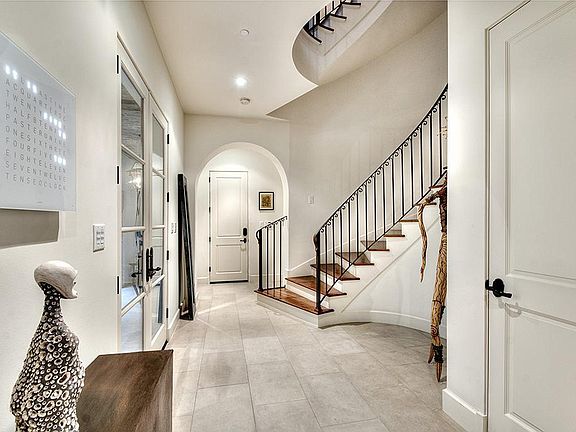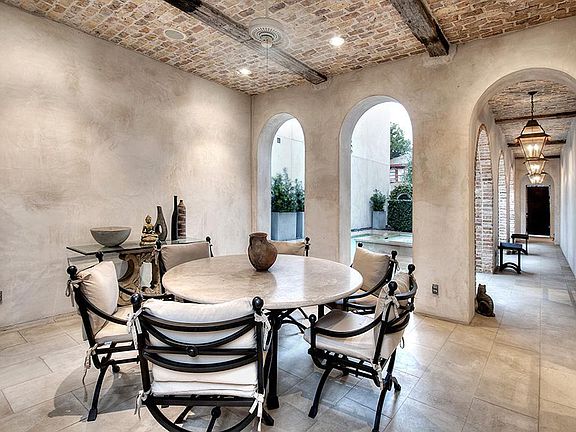 Stunning Staircase in a Houston Home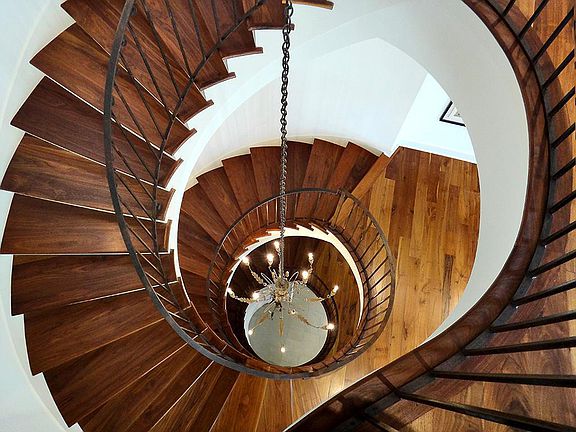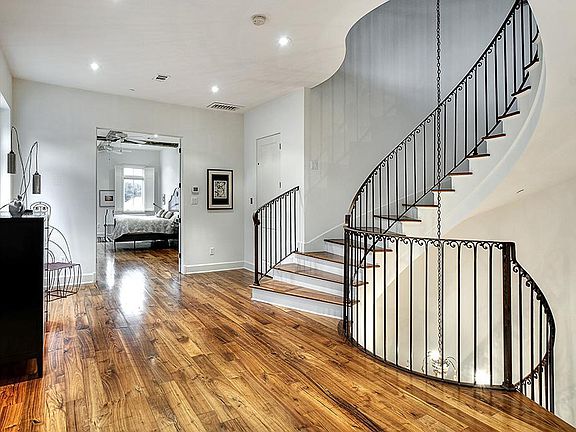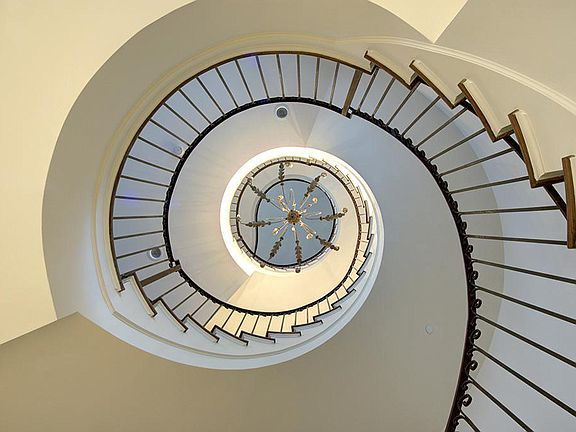 Elegant Kitchen With Bespoke Finishes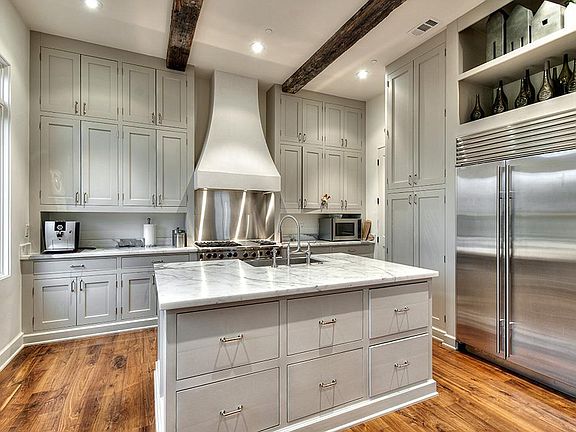 Lovely White Timeless Architecture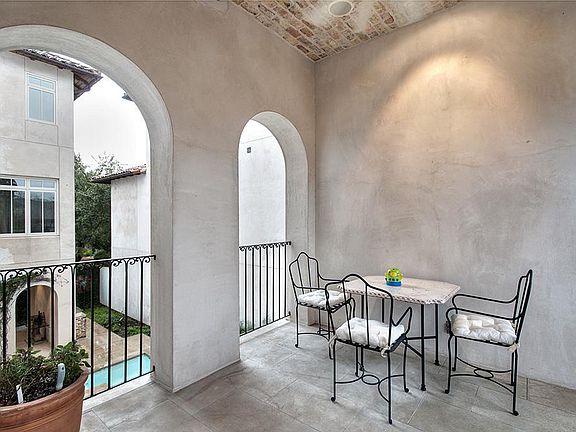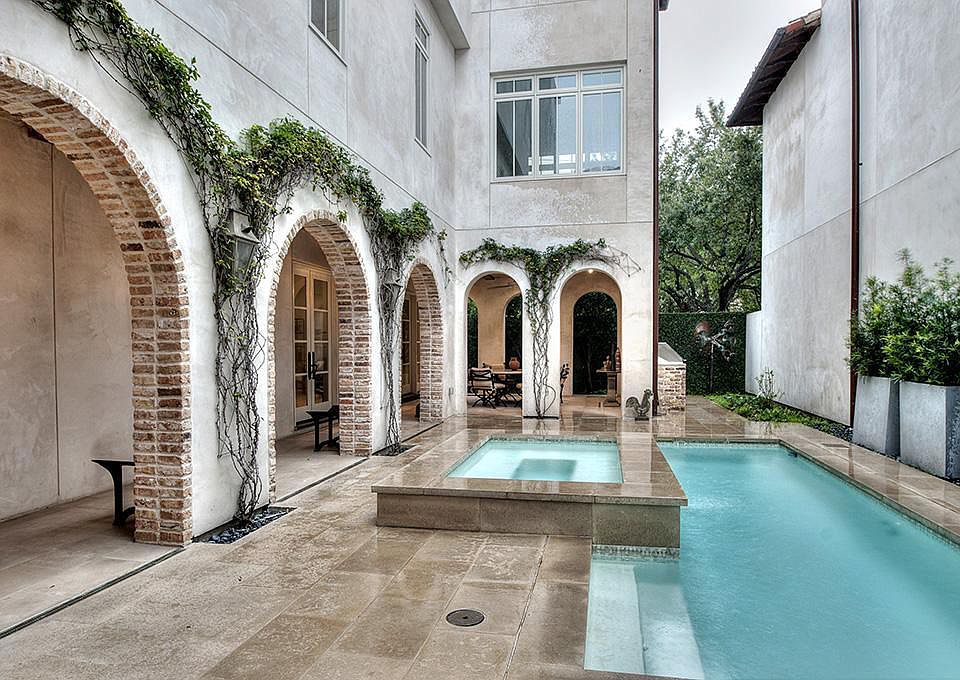 Elegant Houston Home Interiors: White Interior Design Inspiration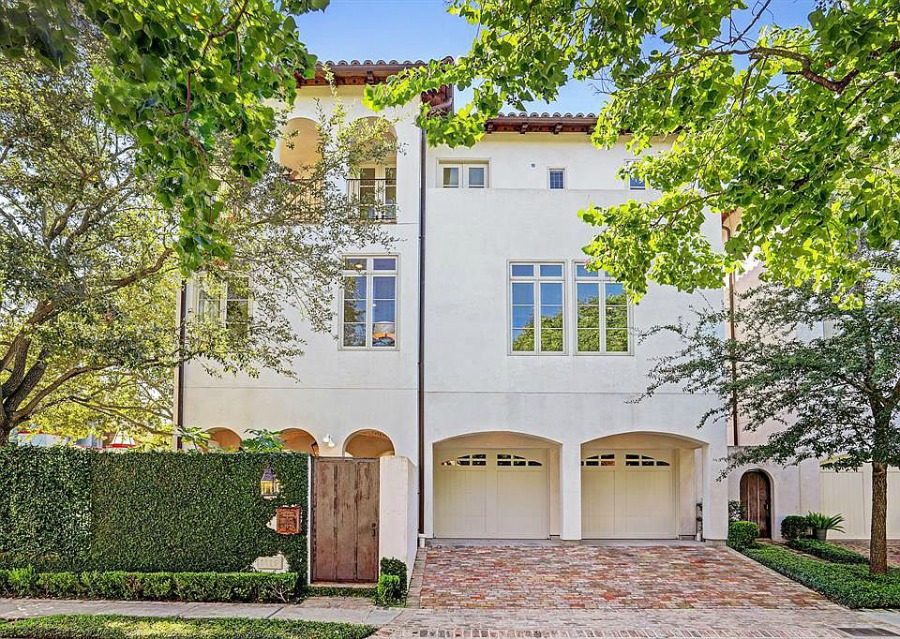 Photos: Greenwood King Properties. The home (built in 2008 by Southampton Homes) is located in the Museum District of Houston at 1115 Berthea Street and boasts a professionally landscaped European-style private courtyard. The white kitchen is one for the books, and also note the living room's 18th century French fireplace mantel!
For the Love of White Kitchens!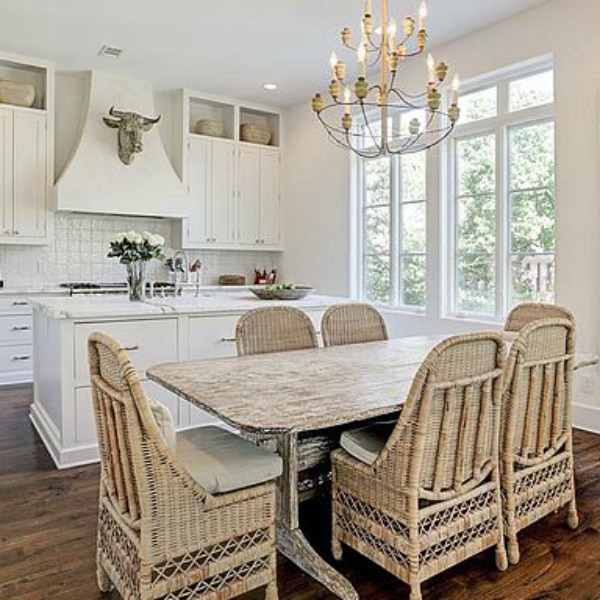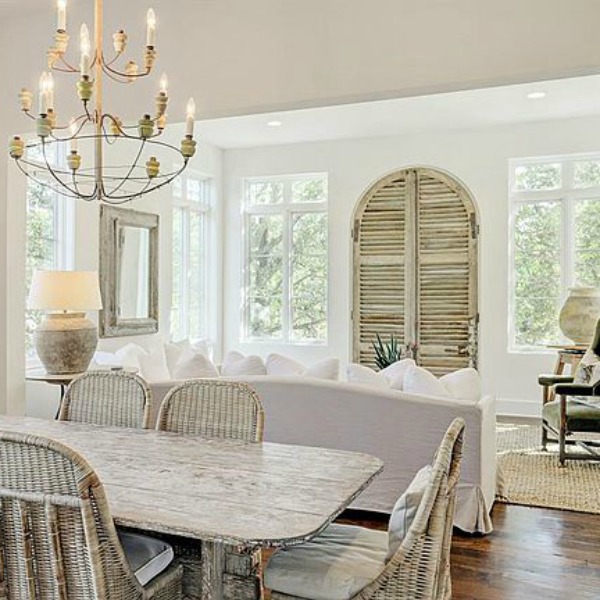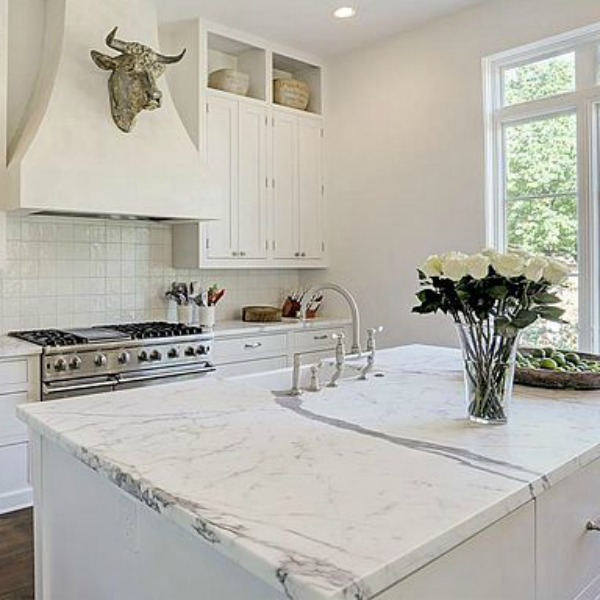 Elegant White French Bedroom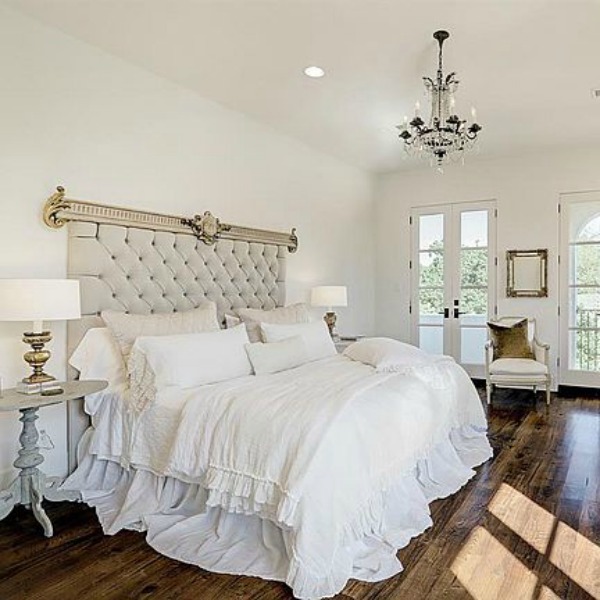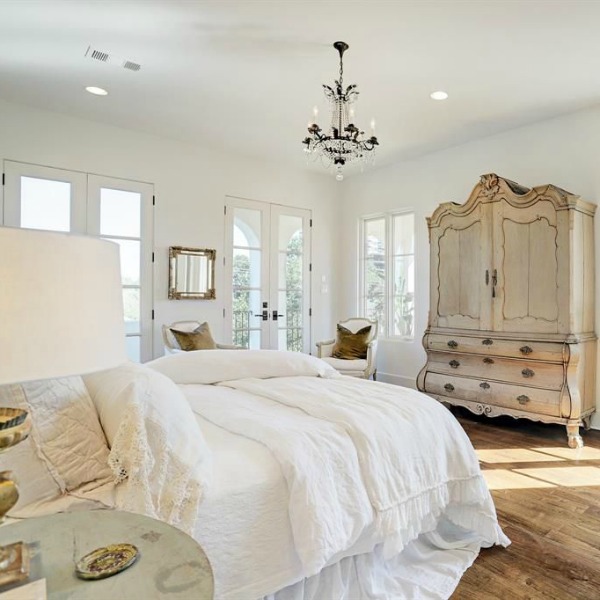 White European Inspired Living Room
Sophisticated Simplicity & White Bliss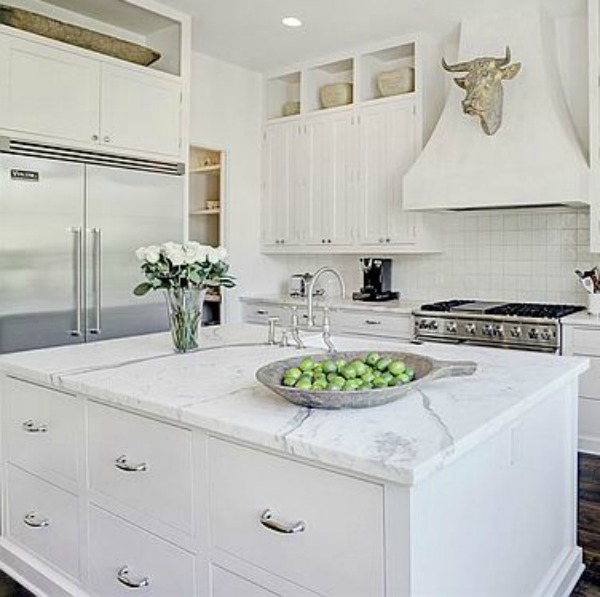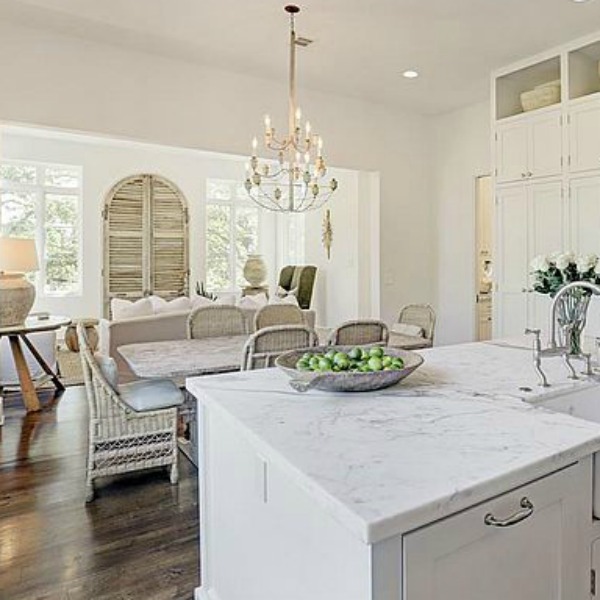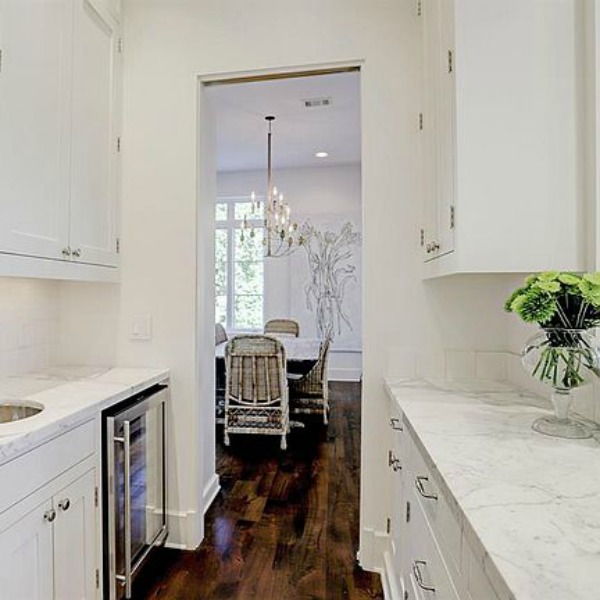 Family Room With White & Rustic Antiques
Tone on Tone French Inspired Design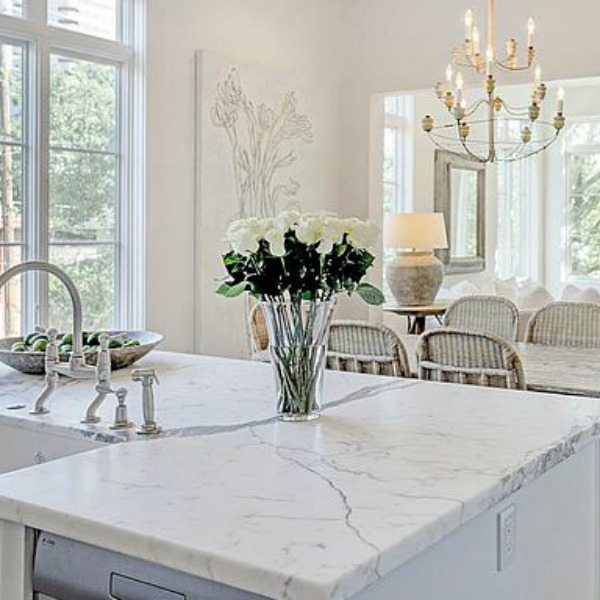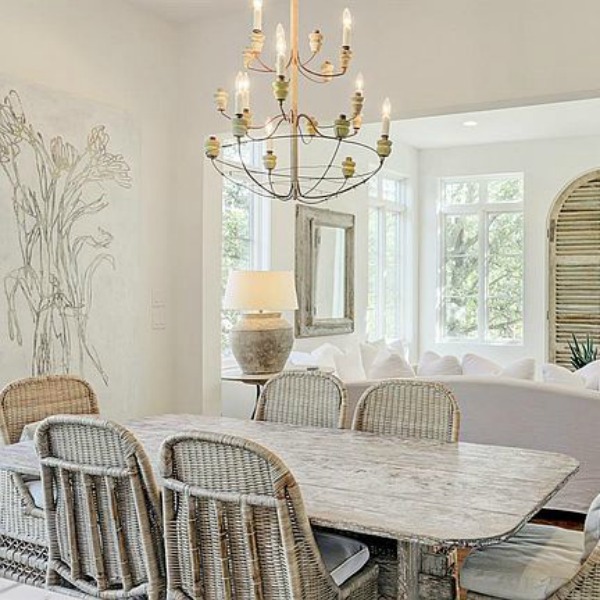 Luxurious White Bathroom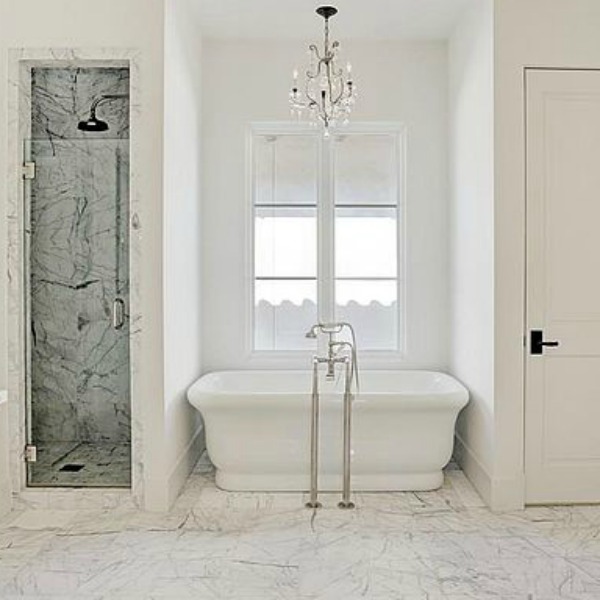 Reclaimed Construction Materials
Did you choose a favorite from these three Houston homes!?! If you care to switch gears and missed my post about rustic white French loveliness, don't miss it…it's right here!
Enjoy this glimpse of an apartment with white…it's another way to approach white interiors on a more humble yet undeniably lovely scale.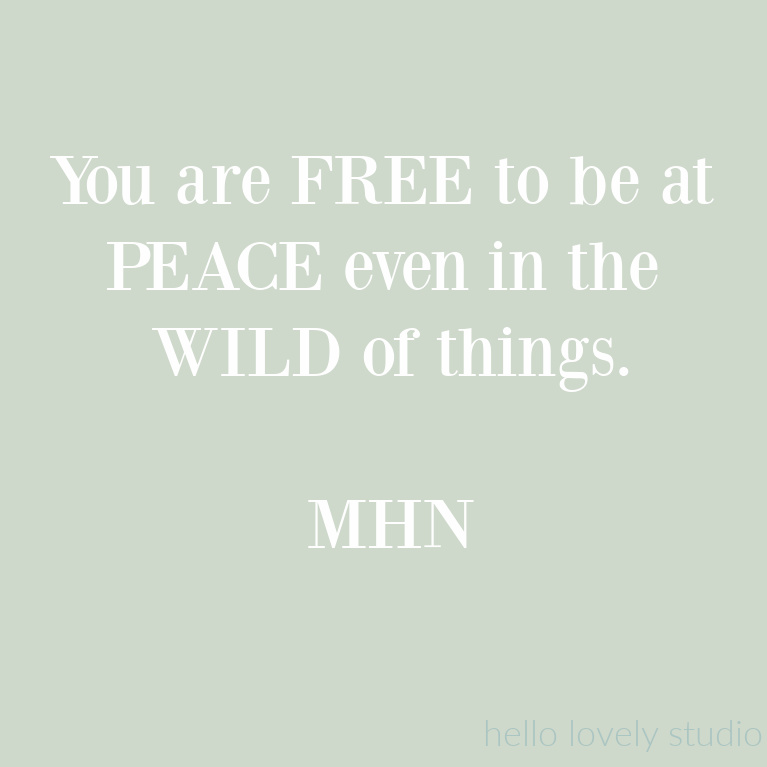 Life Lately
Thank you so much for keeping me and the family in your prayers – we truly feel held. I'm happy to report good news for a change: our son seems to be turning the corner. His doctors were not sure if he would require plasma pheresis for weeks or months, but his progress this week was significant…so out came that painful port! What an answer to prayer.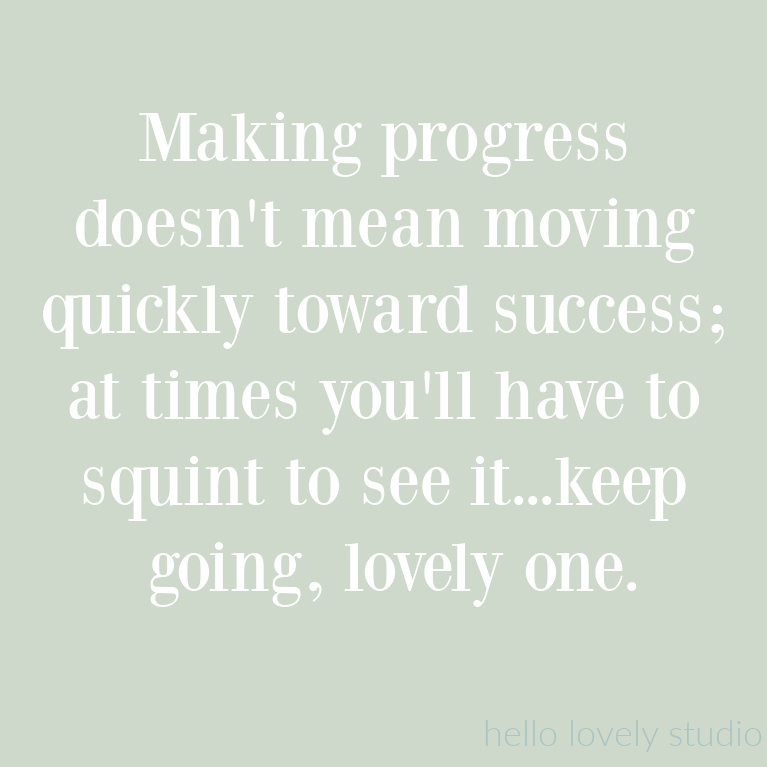 Before it was out, the poor guy couldn't turn his head without pain. He will require weekly blood work and remain on chemo drugs that shut down his immune system for another month; however, we are hopeful he is on the way to full recovery.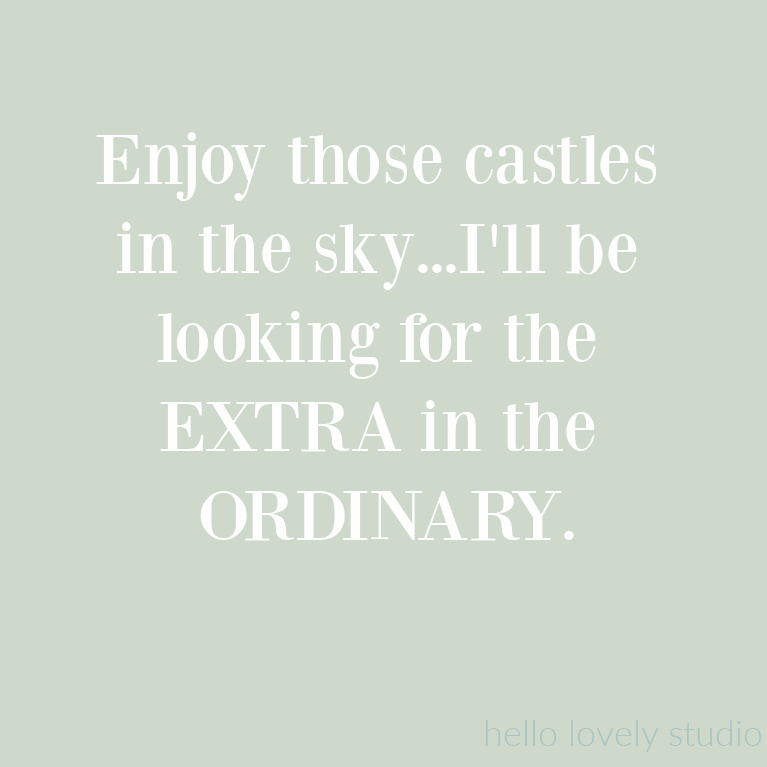 Pain Relief…Finally!
My body is getting acclimated to new prescriptions which are preventing attacks and relieving much of my daily pain. I remain on a very restricted diet so it will take some time to gain weight back. While I wasn't able to attend the funeral in Chicago with my family (I couldn't risk exposing myself or our son to germs even though distancing was practiced), I was able to pay my respects virtually with the livestream. It was a beautiful, traditional, dignified mass.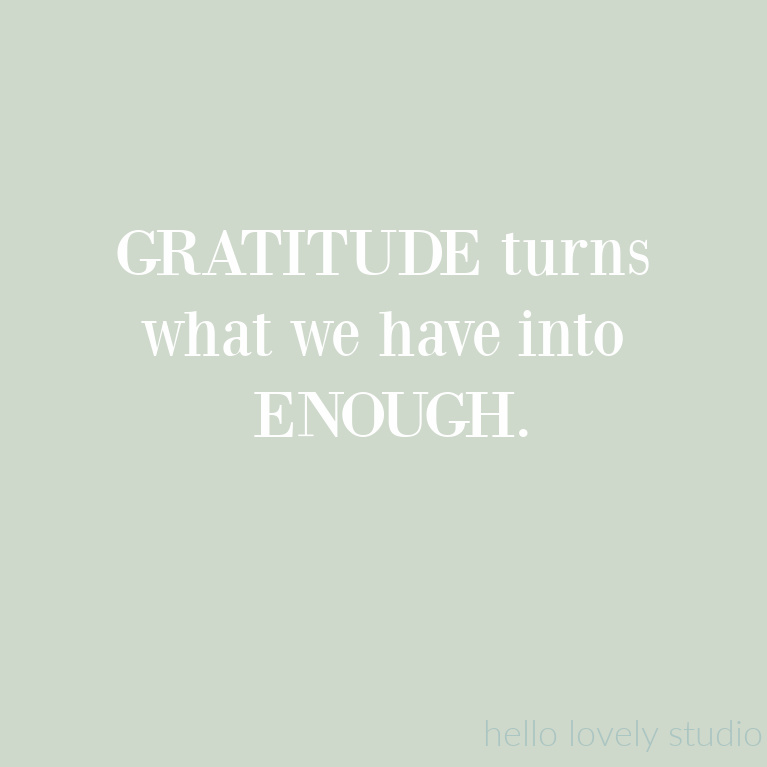 More Renovations Happening
Our son recently bought his first home (about 5 minutes from where we live), and we are helping with renovations since it is pure pleasure for us, and he isn't well enough to work. While he was in the hospital, my husband began demolishing a few things while I captured video, and it meant so much to our son to see the project progressing. Maybe there will a before/after on the blog!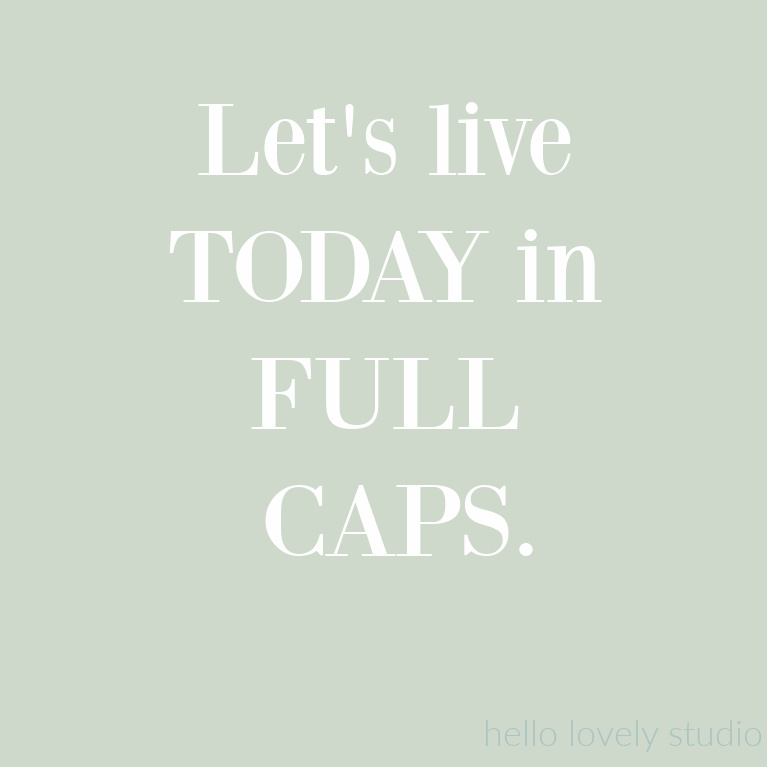 I independently selected products in this post—if you buy from one of my links, I may earn a commission.
Peace to you right where you are.
-michele
Shop for items you already intended to buy on Amazon RIGHT HERE (not just items in posts), and also find home decor here to keep decor inspiration flowing on Hello Lovely!
Hello Lovely is a participant in the Amazon Services LLC Associates Program, an affiliate advertising program designed to provide a means for sites to earn fees by linking to Amazon.com and affiliated sites.