I shared a summer tour of our kitchen the other day, and some of you admired the little vintage steel kitchen cart which we use everyday. It took me awhile to hunt down the just the right piece for this kitchen, and if you are in the market for something similar, this may help! Smart & Stylish Kitchen Cart & Bar Cart Design Ideas will share inspiration photos as well as where to buy the perfect one (these are all friendly priced!) for your needs.
Whether your kitchen is postage stamp sized or lofty, there is a cart for it. My own cart is needed for extra workspace, and they can do double and even triple duty as breakfast bars, drink stations, coffee bars, and baking tables. I'm including bar carts in the round-up as well since these versatile carts are helpful in a dining room, on a porch, and even in a bathroom for storage!
Smart & Stylish Kitchen Cart & Bar Cart Design Ideas
Vintage Steel Cart in My Kitchen
Have a peek at the video of the cart in my kitchen:
Use As Bedside Table
Customize for Unique Island/Bar
You certainly don't need to be sold on the particular existing color or hardware a ready-made cart or work table comes with. I love how Proverbs31Girl beautifully customized a standard cart from Bed, Bath, & Beyond for her lovely kitchen. She changed the finish of the wood top, swapped out the hardware, and added charming molding. See how she did it in the story HERE.
Opt for a Waste Bin Design
I was surprised at the low price of this hardworking kitchen cart at Home Depot.
Pimp Your Patio, Pam
That heading title was uncalled for, but it's just what popped into my brain when I set eyes upon this beauty. Don't you love those wheels!?!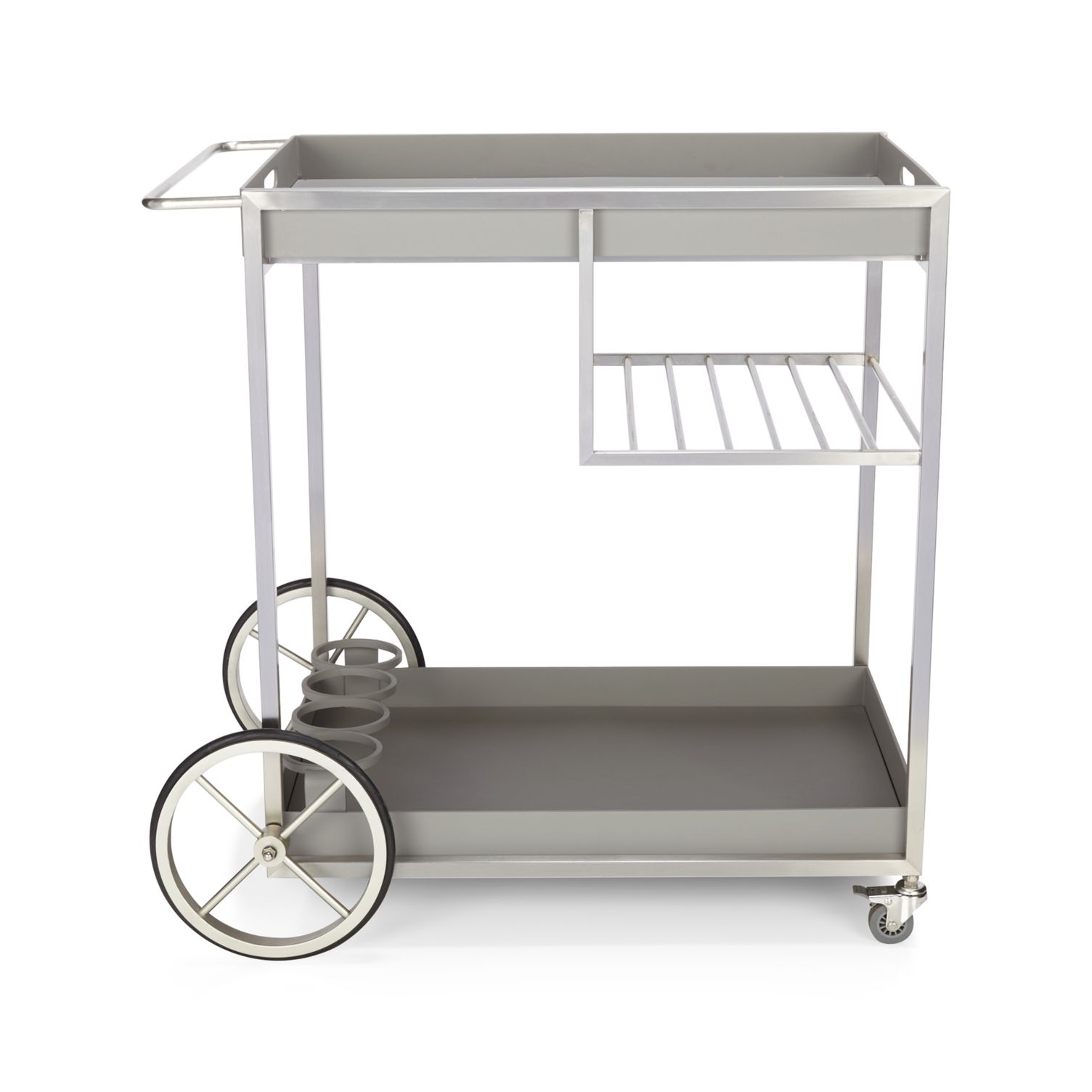 Add Instant Age to the Mix
You can always paint out a work table to suit your kitchen, and if you're lucky, you'll find one with a distressed finish that is just right.
Help a Wee Kitchen (or Wee Budget)
I needed this sweet low priced piece in some of the small apartments we happily lived in!
Paint it Pretty
What color would you paint it?
Add a Chic Bar Cart
We're moving into more chic territory with this mirrored shelf beauty.
Silvery & Dreamy
And here's a silver toned option which could work in any number of spaces because of its smart size.
Not Just for the Kitchen
Plenty of kitchen carts could work in entries, mud rooms, dining rooms, and rec rooms. Use it for storage and then bring it into service as a drink station when entertaining!
For the Patio
A collapsible bar cart that comes in a range of colorways and collapses to store? Yes, please!
Bar Cart in the Bath
Isn't this a clever use of a pretty mirrored bar cart with a handpainted finish?
Double Duty Bar Carts
Don't you love pieces in your home that can be used everyday AND come to the rescue for entertaining guests?
Speaking of entertaining guests, here are a few more lovely casual finds that fall under that category.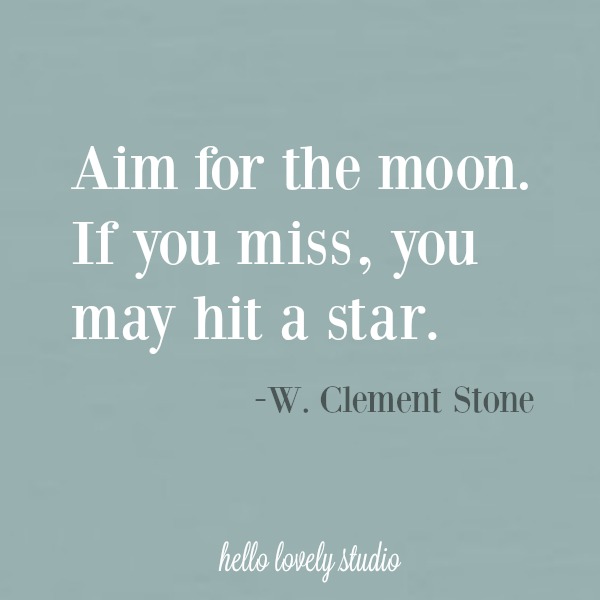 For even more inspiration for kitchen work tables and ready-made kitchen islands, do VISIT THIS.
Tour a Lovely Castle In a Magical Setting For No Good Reason!
Peace to you right where you are.
-michele
Shopping for items you already intended to buy on Amazon RIGHT HERE (not just items mentioned in posts) keeps decor inspiration flowing on Hello Lovely!
Hello Lovely is a participant in the Amazon Services LLC Associates Program, an affiliate advertising program designed to provide a means for sites to earn fees by linking to Amazon.com and affiliated sites. A number of links on the blog are affiliate links that won't cost you a penny more while earning Hello Lovely a commission.
Click HERE to discover lovely cost conscious furniture and home decor!