Since we are back to renovating the fixer upper
in full swing, it's tricky finding time to consider
details like holiday tablescapes for Thanksgiving
and Christmas.
Affiliate links follow and when used for purchases, may earn me a small commission.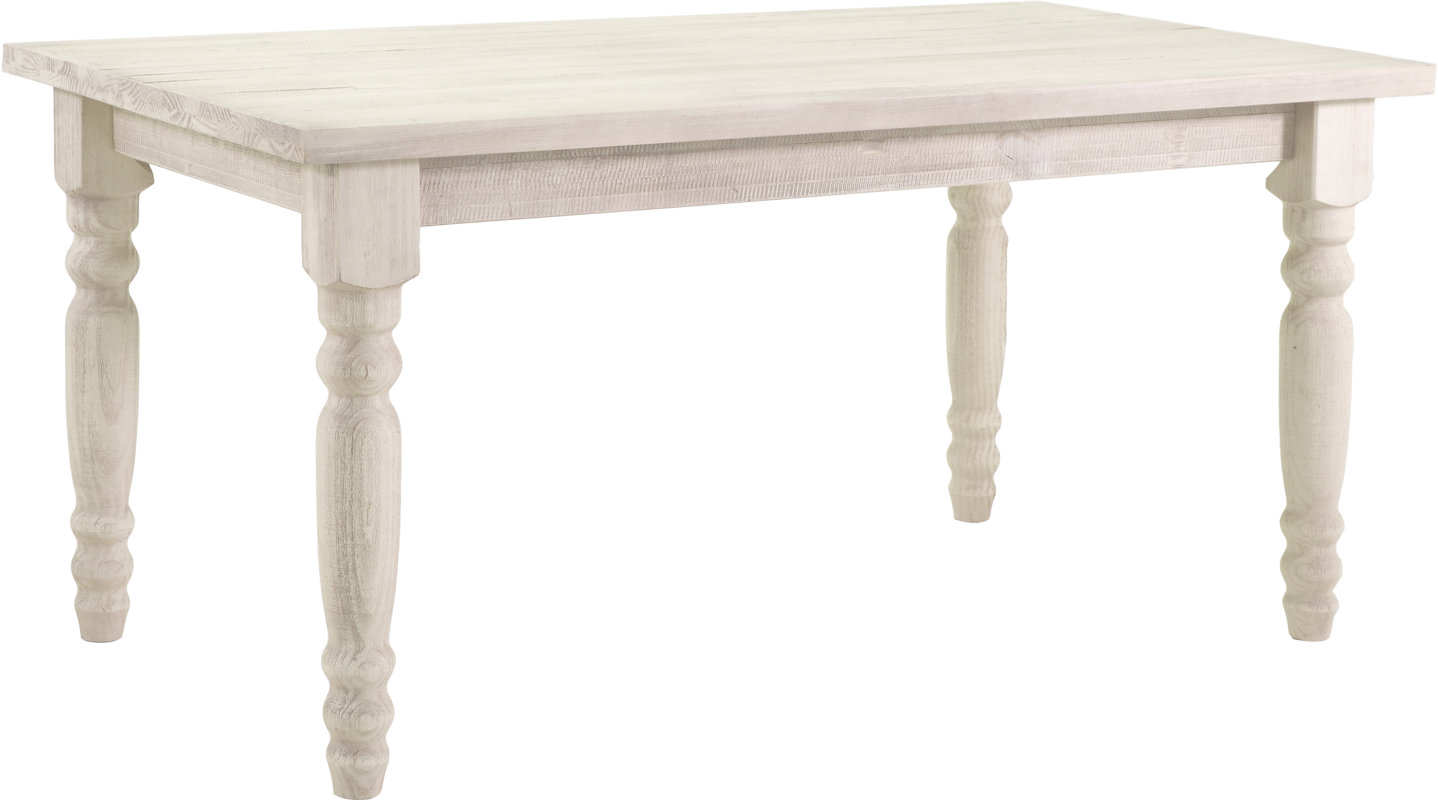 Last year, we celebrated Thanksgiving away from home,
and the year prior I opted for a casual, black and white
scheme with clove-studded oranges, a stenciled
kraft paper runner (get the stencil here)
and hand-lettered
quotes at each placesetting:
But yesterday I had fun challenging myself to come
up with a simple design solution whether you are:
delightfully frugal,
fabulously lazy,
charmingly behind schedule,
or all of the above because I am
definitely all of the above.
I was pressed for time so I couldn't even
incorporate my pretty vintage silverware
or locate my vintage linen napkins.


(And I was so lazy I could not bear to go digging
in the basement for the box of securely wrapped
wedding china because that meant careful handling,
handwashing china, and lots of time…
though I plan to do that by Christmas.)
The farmhouse harvest table you see here
is the same one from our other home…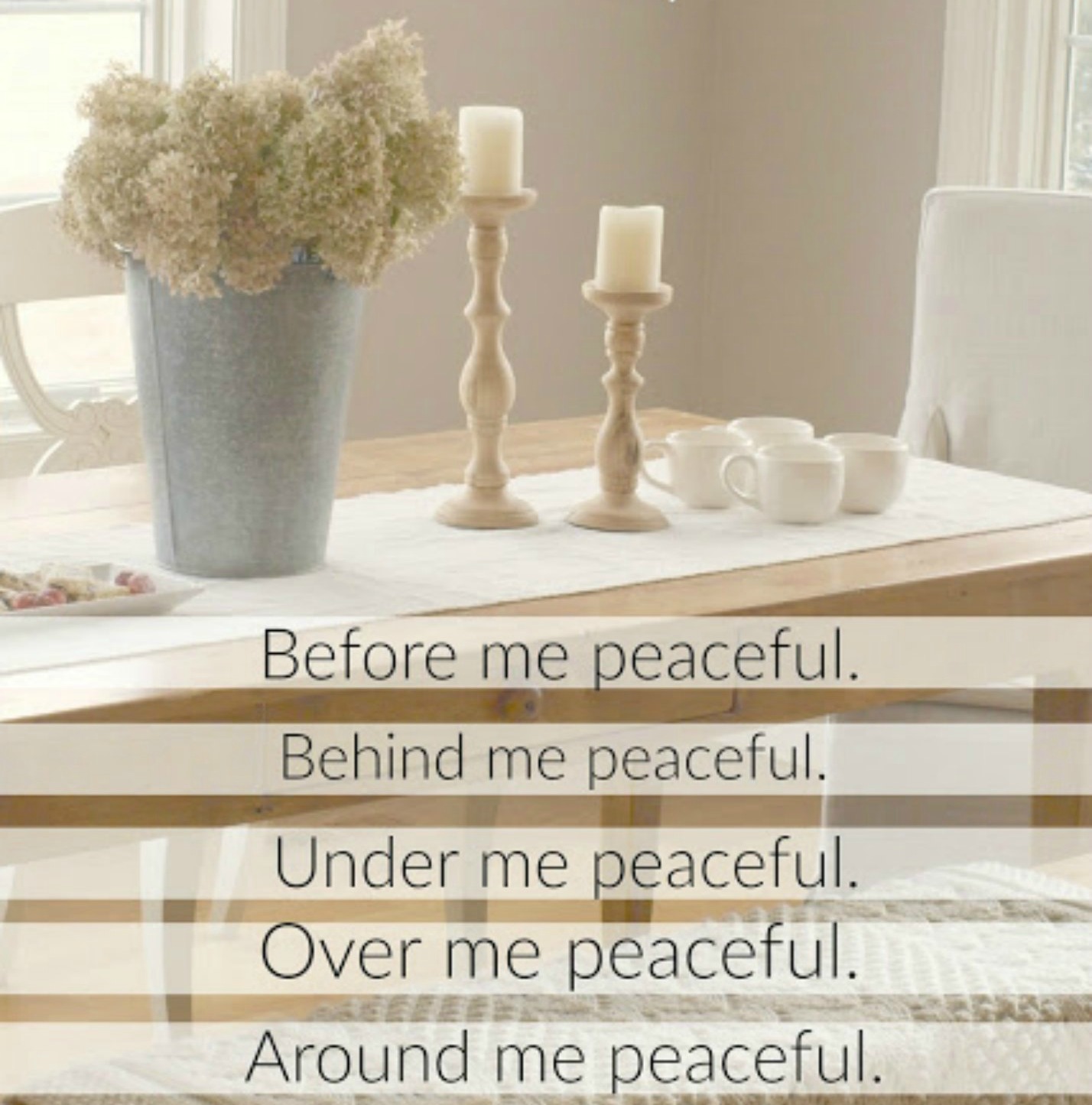 But I gave it a distressed white finish.
This was my plan and the results:
1. Shop a local antique market for simple
white plates for a casual placesetting.
Woo hoo!
Found vintage FireKing milkglass plates
right away…$12 for 6 plates.
Here's another low cost option: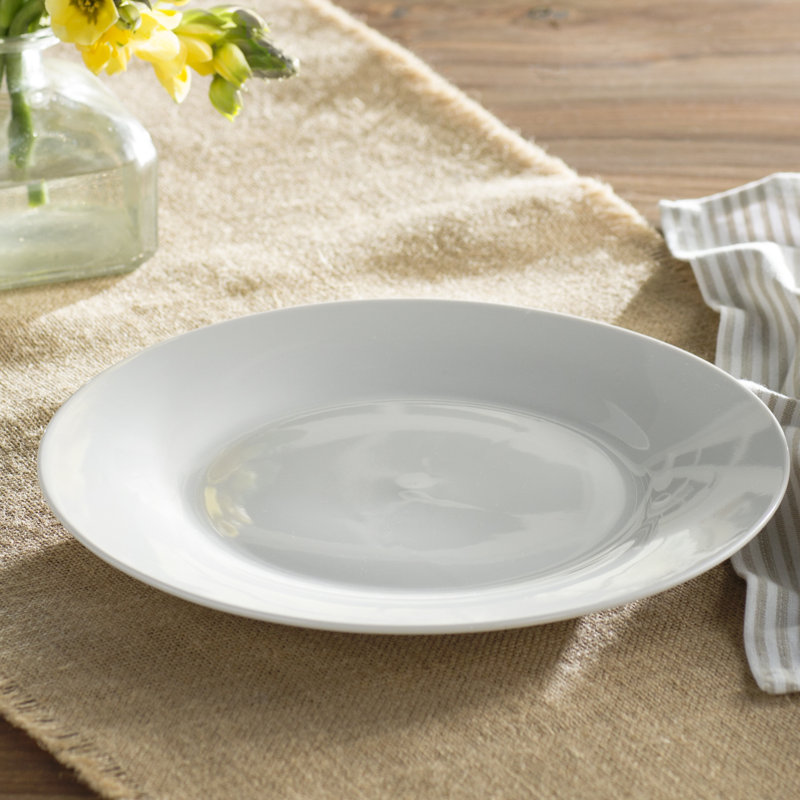 Simple, Romantic and Thrifty Holiday Tablescape2. Find a pop of color for the white table.
There they were.
A box of vintage gold glass ornaments,
some matte, some shiny…for $2 total.
Here's a lookalike alternative:
3. Find a pretty, low-cost, no fuss floral option.
Stopped at Walmart on my way home from
the market and spotted a dozen pale pink roses
in bad shape, and my only other option?
Healthy red roses…so I snagged the imperfect blush
dozen for $5 and threw them in an ironstone pitcher.
(Here's a pretty pitcher to consider.)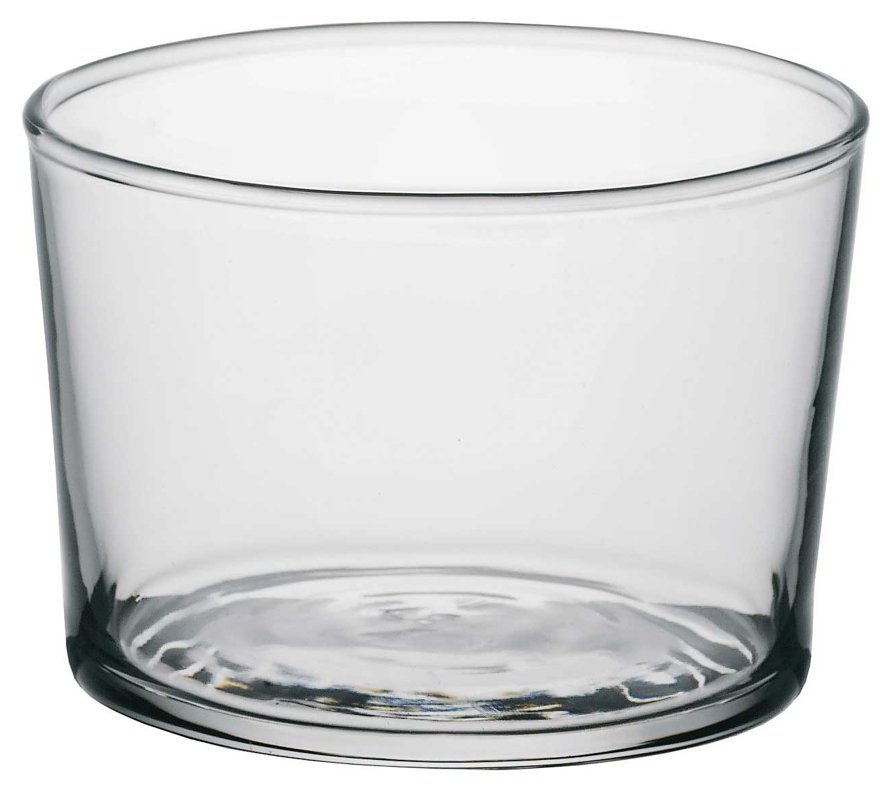 4. Find greenery to accent.
Snipped some branches with berries
right outside the front door and
tried them in a few rustic vases
(not shown here) and strewn about.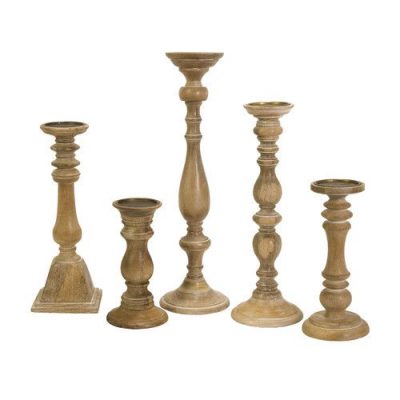 5. Candlelight.
Decided to keep it low.
Grabbed white votives and some holders
on hand.
6. Other details.
Adorable little Spanish wine glasses
are Bormioli Rocco tumblers
(we use them for everything including
serving dessert), and also on the table
are vintage ironstone mini plates.
The baby boo pumpkins are from Halloween!
The antiqued silver dome food warmer is
vintage 1980s Restoration Hardware.
I experimented a little with my vintage
marmalade crocks but didn't have time
to style them with silverware, candles, etc.
the way I like to use them.
7. Climbed up on the table and began shooting
whilst trying to keep my feet out of the shot.
Realized this was all a little silly with no
table linens, silverware, wine, or hand-lettered anything,
but what the heck, it's a good inspirational start
and dress rehearsal before Thanksgiving
and Christmas.
Also realized at some point that shiny
gold Christmas balls are indeed reflective
mirrors which capture your image
when you point a camera at them!
Ugh! I bet I could google a tip
for how to avoid that hiccup,
but no time!
8. Spend very little cash.
Did you add it up yet?
About $20 is all I shelled out
since I used what I had on hand.
So here is the start of a simple,
romantic, cheap, feminine,
and minimal holiday vibe
with not a single acorn
or stitch of burlap.
It's minimal and feminine but a tad boring
before the addition of the gold.
Yes, you can mix your metals when you're
being lazy and going for casual.
I found this vitreous china plate at a garage sale
for .50 and want more but can't find them.
J & E Mayer with delicate aqua floral and gold.
So it can be done, and it can be cheap, simple and
romantic with little effort…I hope to have images
for you of the holidays with the addition of cuisine!
I independently selected products in this post—if you buy from one of my links, I may earn a commission.
Peace to you right where you are.
-michele
Shop for items you already intended to buy on Amazon RIGHT HERE, and also find home decor here to keep decor inspiration flowing on Hello Lovely!
Hello Lovely is a participant in the Amazon Services LLC Associates Program, an affiliate advertising program designed to provide a means for sites to earn fees by linking to Amazon.com and affiliated sites.