Love Letter to Interior Designer Sherry Hart is a tribute to a favorite in both blogland and the design world…
I love Atlanta-based interior designer
Sherry Hart, and I'm confident she knows it
since I have been following her journey
on Design Indulgence since bloggers
were blogging like valleygirls
(for like ever)!
Sherry is arguably the most entertaining
designer in cyberspace
(which honestly would be enough),
but factor in her work and heart,
and you have an irresistible creative dynamo
(with the cutest fluffy sheepdog!).
The design world can seem stuffy at times, yes?
Not so at Design Indulgence, and if
you have followed her
One Room Challenge,
you'll know she made over
her bedroom with stunning results.
The room went from ivory to ebony,
with nary an early 1980's Stevie Wonder reference.
So many gorgeous details to deconstruct.
The bedroom went from quiet cottage cozy…
to
va va voom and tranquil.
You don't typically use va va voom
and tranquil in the same sentence,
but think about a bedroom's
multifunctionality for a moment…
And since this is a PG-13 blog,
we need a palate cleanser:
That's better.
Sherry is such a loving mama,
and she openly shares the highs and lows
of caring for her pets.
This pretty reading area got the Sherry treatment.
Isn't the chair on fleek? (I just said on fleek.)
Think HGTV would consider Sherry
and me for a design series called
Sher and Shel's Excellent Adventure?
It'd be Fixer Upper meets Laverne & Shirley.
We would wear letter sweaters
annnnnnd, I dunno, totally re-design
the home of Keanu Reeves?
I'm totally losing my focus now.
Okay.
Why is her blog such a must read?
Because design. And commentary.
Exhibit A:
screenshot hilarity for designfreaks from today:
Oh my lord, she kills me.
I love how Sherry engages her audience irreverently,
self-deprecates, and demystifies so much
of the design biz.
Don't try to count the number of times she
has freaked out over pretty pillows, scrambled
to meet a deadline, or celebrated a good bargain.
(Scott's Market!)
But do watch her style a shelf like…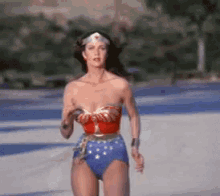 and recover creatively when she hits a snag.
Well done, Sher.
Back to serious gorgeousness.
One of my favorite elements in
the room is Metrie trim which added so
much interest to the walls and ceiling.
Right?
Sherry even re-styled her bathroom,
incorporating beautiful photography.
I'm taking notes.
Feels so cozy and classy in here.
There's more to celebrate in SherryTown…
Her house has just been featured in this magazine!
Congratulations on all the beautiful
work, Sherry, and thank you
for bringing me smile after smile
as you share your adventures.
You're kind of a big deal now, Sherry, but think about the show…and Keanu.
Peace to you right where you are.
-michele
Shop for items you already intended to buy on Amazon RIGHT HERE, and also find home decor here to keep decor inspiration flowing on Hello Lovely!
Hello Lovely is a participant in the Amazon Services LLC Associates Program, an affiliate advertising program designed to provide a means for sites to earn fees by linking to Amazon.com and affiliated sites.