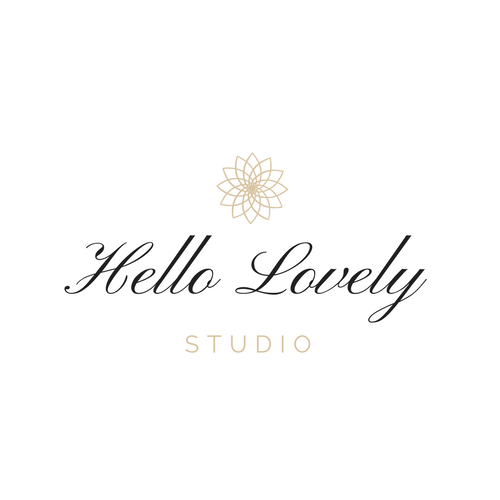 Michele Ranard, M.Ed., counselor, writer and artist. 
Site Description
Hello Lovely Studio is the original HELLO LOVELY,
a home decor blog with interior design inspiration,
decorating ideas, renovation stories, DIY and lifestyle.
Authored by professional counselor, writer,
and artist, Michele Ranard.
6.5 million views/145,000 monthly views/6.4 million monthly Pinterest views.
Thousands of subscribers receive daily posts.
Audience: 94% are design-savvy women in the USA
seeking inspiration for home decor, interiors,
renovation and lifestyle. Most are aged 45-65.
Readers are Pinterest-happy interior design fans,
with passion for home, French Country decor,
farmhouse style, and timeless and tranquil decorating.
current reno in progress: a neglected cottage
Hello Lovely happily partners with brands to tell stories about lovely finds for a peaceful home.
Author
I'm Michele, creator of Hello Lovely.
I live with my husband in a Chicagoland fixer
upper we are renovating ourselves.
It is dusty here.
Our sons (one in college, one in law school) recently
returned to the formerly empty nest…wait, what? Oui.
It is never dull here.
I write professionally for magazines (hundreds of pieces
published in print), and creativity is my jam
whether it's a painting, an essay, or a new recipe.
I'm also a songwriter. True!
Hello Lovely is an ongoing love letter
to my readership who, like me,
long to make more peace with their homes.
I made these.
my studio.
Skills

Writing.
My voice is distinctive, engaging, and conversational.
I love lighthearted banter and lyrical
commentary and never take myself overly seriously
(that's half the battle right there).
Photography.
I have always been good.
I'm not techie,
though I know how to edit.
As an artist, I work with natural light and
capture an elusive, warm ethereal mood.

Styling.
It's fun and best when it appears
non-contrived, effortless,
and a bit imperfect.
My style is a mix of
European sensibility,
casual romance,
and
a fair measure of
dreamy
WHITE.
Press
My writing and work at has been featured in
Family Circle
Country Home magazine
Apartment Therapy
Miss Mustard Seed
Desire to Inspire
Cabbages and Roses
Royal Design Studio
The Enchanted Home
Tone on Tone
Segreto Finishes
Arch Candy
Design Indulgence
Classic Casual Home
Swoonworthy
Design Chic
Rough Luxe Lifestyle
Pretty Pink Tulips
Decor de Provence
Splendid Willow
Homebunch
Modern Country Style
Chic Mom Magazine
Gwen Moss
Pretty Petals
Good Life of Design
Pinecones & Acorns
…and 100+ parenting magazines across North America.
Features
*Decor Inspiration
*Farmhouse Style
*Our Fixer Upper
*DIY
*Personal Reflections
*Home Tours
*Lovely Finds
Statistics


Views
6.5 million
Views Monthly
145,000
Pinterest Views Monthly
6.4 million
Contact: michele@hellolovelystudio.com