French Farmhouse Living Room & Paint Color Ideas pairs nicely with European country design inspiration HERE. You'll find gorgeous resources at friendly prices to score online. While we may not yet live in actual French farmhouse or possess the champagne budget for reclaimed antiques and ancient limestone, we can still capture the spirit.
You'll find various furniture pieces and accessories for infusing your living room with the rustic elegance of French farmhouse style.
You'll also discover some French along the way… je vous en prie!
French Farmhouse Living Room & Paint Color Ideas Too!
This post contains affiliate links which I hope you will use since they won't cost you a penny extra yet may earn this blog a small commission.
French Grey Paint Color Ideas
Here are a few French Grey colors to consider for walls, trim, or furniture you may be touching with your brush. You can order sample pots of these online (the Behr paints ship free) to test a swatch in your space.
BEHR Silver Marlin
BEHR Still Gray
FARROW & BALL Pavilion Gray
Farrow & Ball's Pavilion Gray is a very Frenchy grey that closely resembles the custom grey paint hue the Giannettis used on trims at Patina Farm (see glimpses RIGHT HERE). You can order a sample of it before investing in it sight unseen!
Need more pretty paint color ideas? Do visit my BEST PAINT COLOR board on Pinterest and pin away, please!
Lamp…La Lampe
Accent Chair…La chaise d'appoint
This one is pricier:
For a modern twist!
Pillow Cover…La taie D'oreiller
Chandelier…Le Lustre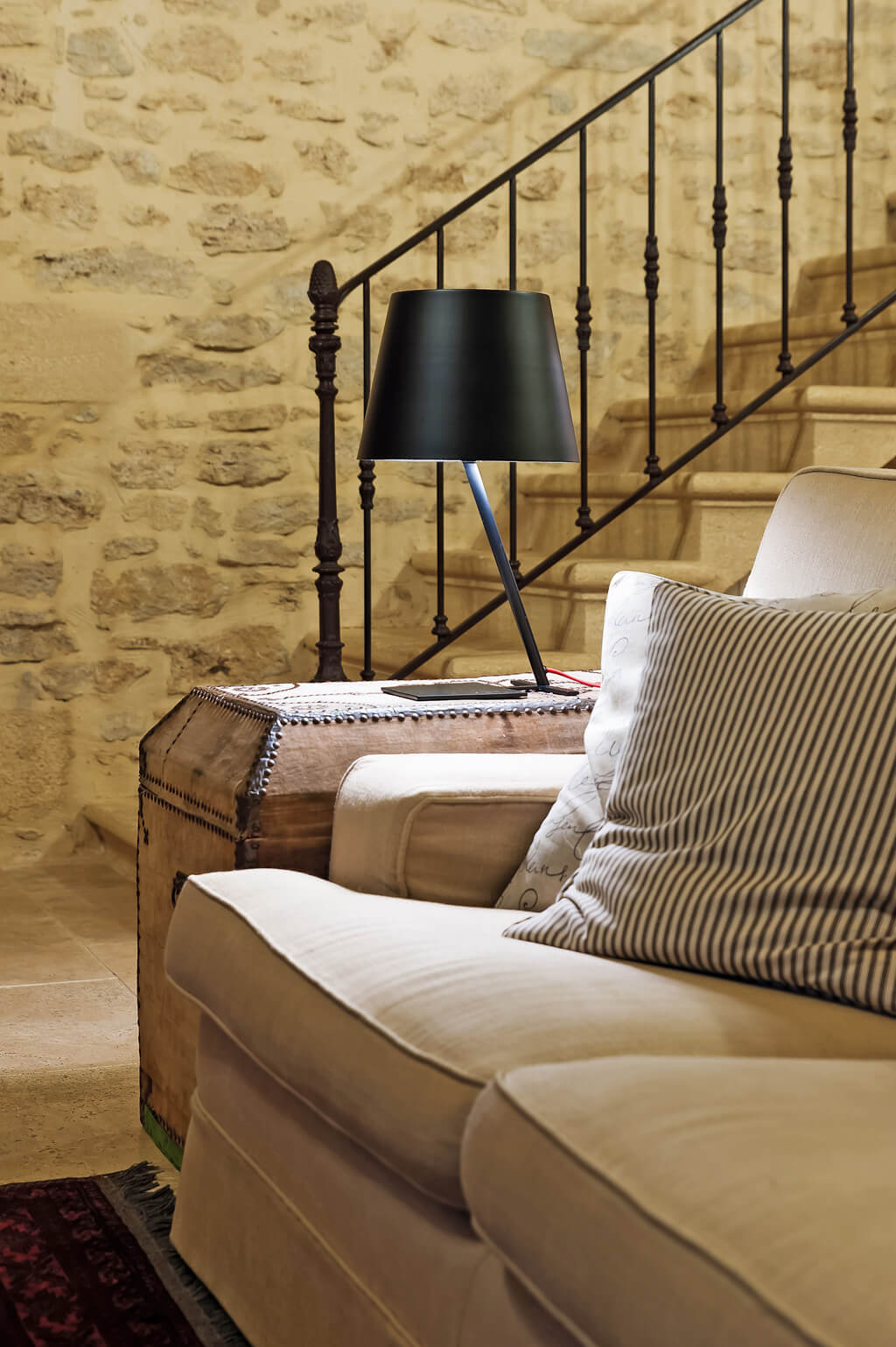 Wicker Trunk…Le Coffre En Osier
Settee…Le Canapé
Cremone Bolt…La Crémone
Table Lamp…La Lampe de Table
Console Table…La console
Stripe Chair…La Chaise à Rayures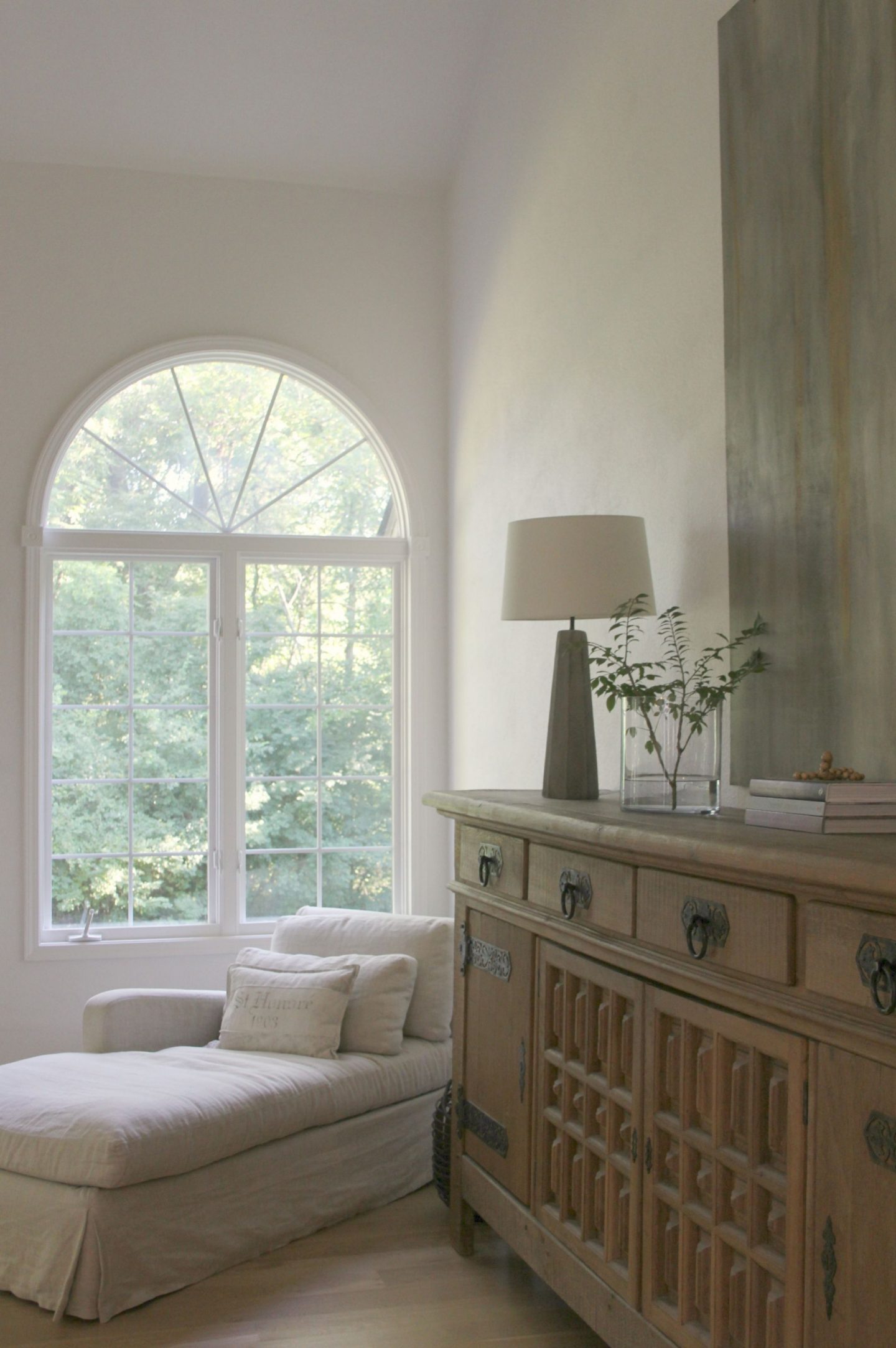 Fireplace Mantel…Le Manteau de la Cheminée
Seagrass Basket…Le Panier d'Herbiers
Chalk Paint…La Peinture à La Craie
Farmhouse Table…La Table de Ferme
Olive Tree Topiary…La Topiaire de L'olivier
Wood Candle Holder…Le Bougeoir en Bois
Confit Pot…Le Pot Confit
Gold Chandelier…Le Lustre en Or
Dough Bowl…Le Bol de Pâte
Rustic Candle Holder…Le Chandelier Rustique
Jute Rug…Le Tapis de Jute
Door Stop…La Porte Arrêt
Chandelier…Le Lustre
Club Chair…Le Fauteuil Club
Curio Cabinet…Le Cabinet de Curiosité
Gold Leaf Mirror…Le Miroir Feuille D'or
Terra Cotta Jug…La Cruche en Terre Cuite
Distressed Vase…Le Vase en Détresse
Vintage Style Chandelier…Le Lustre de Style Vintage
Crackled Vase…Le Vase Craquelé
Ever Dream of Buying in France?
Food for the Soul
Peace to you right where you are.
-michele
Shop for items you already intended to buy on Amazon RIGHT HERE (not just items in posts), and also find home decor here to keep decor inspiration flowing on Hello Lovely!
Hello Lovely is a participant in the Amazon Services LLC Associates Program, an affiliate advertising program designed to provide a means for sites to earn fees by linking to Amazon.com and affiliated sites.