Pretty sure you know the type. There's probably something delicious baking in his oven this very moment. Probably a whole shelf devoted to her spices. 9 Awesome Gift Ideas for Cooks & Bakers shares holiday gift ideas for the chef, foodie, kitchen boss, or maybe you! (And Christmas quotes for good measure!).
Affiliate links follow and will not cost you extra while they may earn this blog a small commission…thanks so much for using them!
9 Awesome Gift Ideas for Cooks & Bakers
Whether Thanksgiving, Hanukkah and Christmas 2020 are quieter more intimate holidays or not, a simmering pot of this potpourri will bring comfort.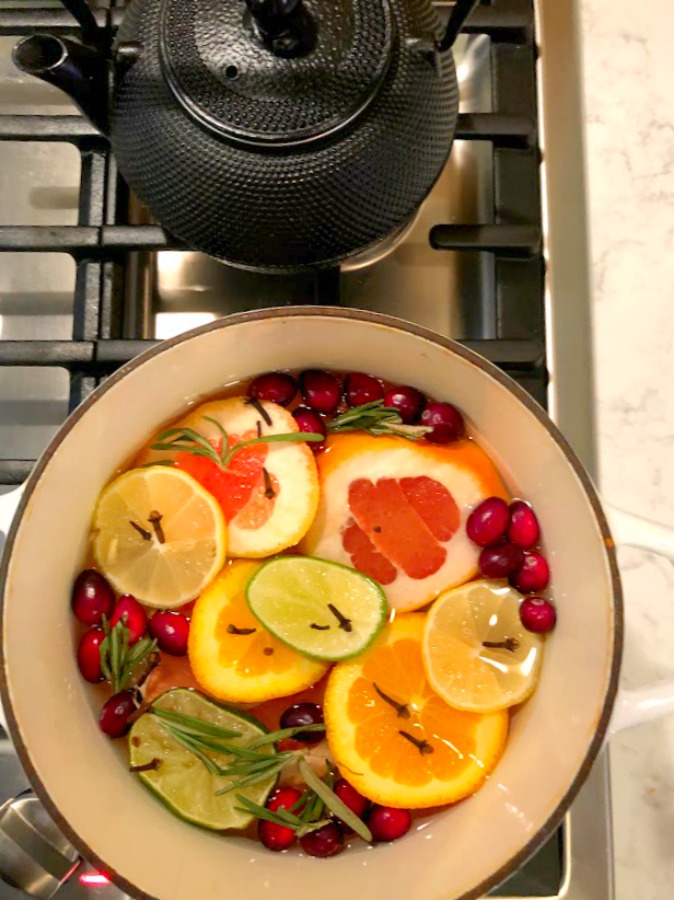 The eyes of this blogging baker LIGHT UP like the Griswold home at the thought of these gift ideas for kitchen creatures!
Time to Smile
Do you typically wrap gifts or are you the gift bag type?
One Size Fits All Gifts
Click it and smile!
Ha!
Why These Gifts Will Tingle Their Jingles
So cheerful and festive!
1. I love red stripe anything for the holidays, and Crate and Barrel always offers the best kitchenware like this holiday stripe collection of bowls, canisters, measuring spoons and more. They never go out of style, are perfect for winter and beyond the holidays, and every time the lucky recipient uses them, they'll think of you. I am picturing a bowl full of those retro cornflake wreath thingies! Wouldn't that be darling?
Practical & Delivers Stellar Results
2. You knew I would have to include at least one "made in France" gift idea. As a baker of sweets and savories, I can tell you silicone baking pans changed my life! Nothing sticks to them, and no need for cupcake liners. This Silpat Silicone Mini Fluted Cake Pan gift also means you'll be enjoying delicious fluted cake soon.
Years of Use & Cheerful Color
3. While I don't decorate with red in the rest of our house, in the kitchen, it is truly an appetizing, cheerful color for essentials like this dutch oven. The bonus is red cast iron pieces look wonderful on the stove (whether they are getting used or not!) during the holidays.
If Yer Feelin' saucy
4. This Hot Sauce gift is perfect for cooks and entertainers with a sense of FUN!
So Chic on Every Table
5. Whether the cook appreciates modern, Scandinavian, minimal, or simple chic style, this set of black pasta bowls will amplify the look of any dish served.
Long Lasting & Heart Healthy
6. Yes, indeed a nonstick grill pan…this hostess with the mostess uses hers almost every single evening! It makes for happy diners and healthier, non-fried yum.
Le Splurge
7. I can't think of a cook or entertainer who wouldn't be stoked to see this hard working crimson bad boy under the tree.
Everybody's Using 'Em
8. This pot has been all the rage for two or three years and seems to be gaining momentum for its instant ability to create delish.
Less Dishes to Do!
9. White Bowls Go From Oven to Table…and don't you love how the little wood stand elevates their importance?
More
Gifts to Sizzle Their Bacon
Pin this post to save for future reference!
Classic & Collectible
I showed you my vintage Lenox Holiday bone china bowl (24k gold rim) here, and it makes a sweet gift for hostesses and non-hostesses alike. What's it for?
Here are a few ideas:
1. Receptacle for red and green M&M's.
2. Bowl for nuts.
3. Fill with water to float roses.
4. Surround a votive candle with fresh cranberries.
WHAT WAS I SAYING ABOUT M&Ms?
Because now I can't get past all the things we can do with 'em…ya know?
You may be surprised to learn you can snag a Vitamix for a reasonable price these days, and it is just the perfect sous chef in the kitchen for whipping up EVERYTHING.
I showed you how I used mine for a chocolate cake and sugar cookie truffles. Here's the exact red Explorian model I own, and I never knew what I was missing before it came into my life!
Essential for Elevating the Everyday
We could all use more cues to help us relax and sense tranquility at home, and candlelight helps. Whether your house is magazine-ready or not, winter evenings are more magical when you scatter around shot glass glow makers.
Here's a gorgeous Lenox pattern which was on the holiday table I grew up with.
You may need a few of these (even if your 'House Red' is cran-raspberry juice like ours right now).
Smart White Serveware
I rely on plenty of white serving essentials like these inexpensive wonderful square plates…
Do pin this post to save for future reference!
I also have a sweet collection of various plates from Rae Dunn (I showed you my little oval Rae Dunn plates in this story).
Here's my secret weapon for Swedish pancakes and cornbread, and it's also awesome for a skillet cookie or brownie.
More Ideas For Foodie Types
Here I go again, singing the praises of red stoneware pieces…I am a casserole girl, and I use this for them all.
My sister recently admired our modern flatware: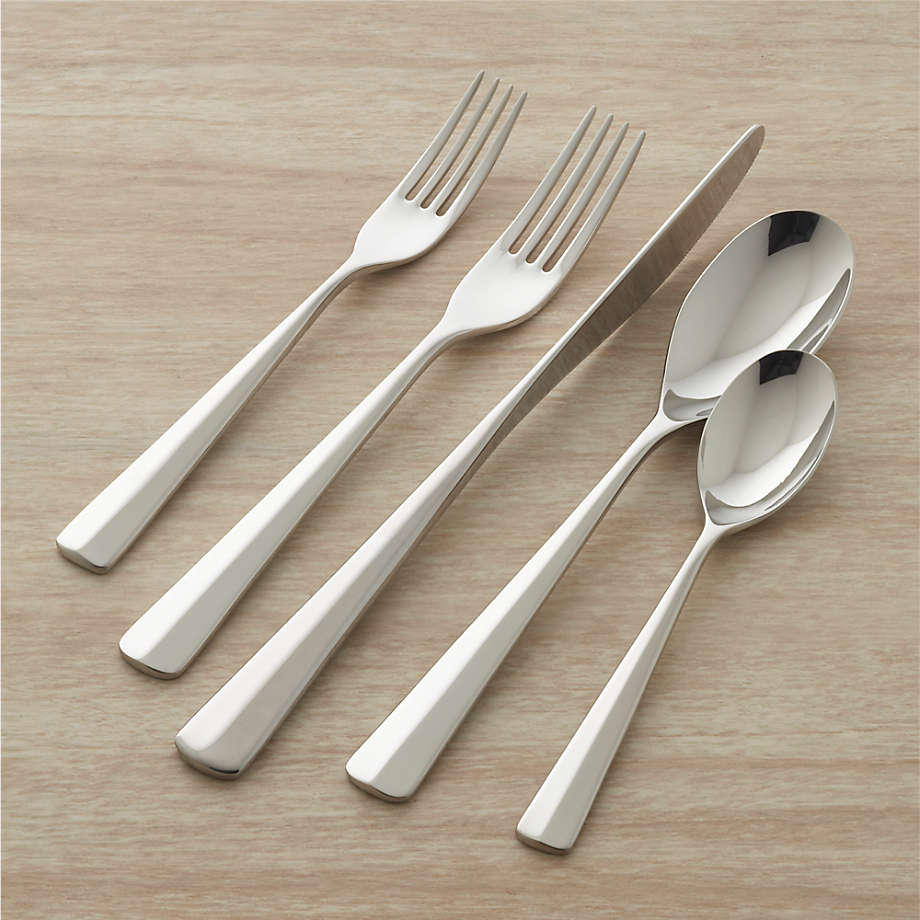 I sure aint Giada

…

but attitude is everything, kids.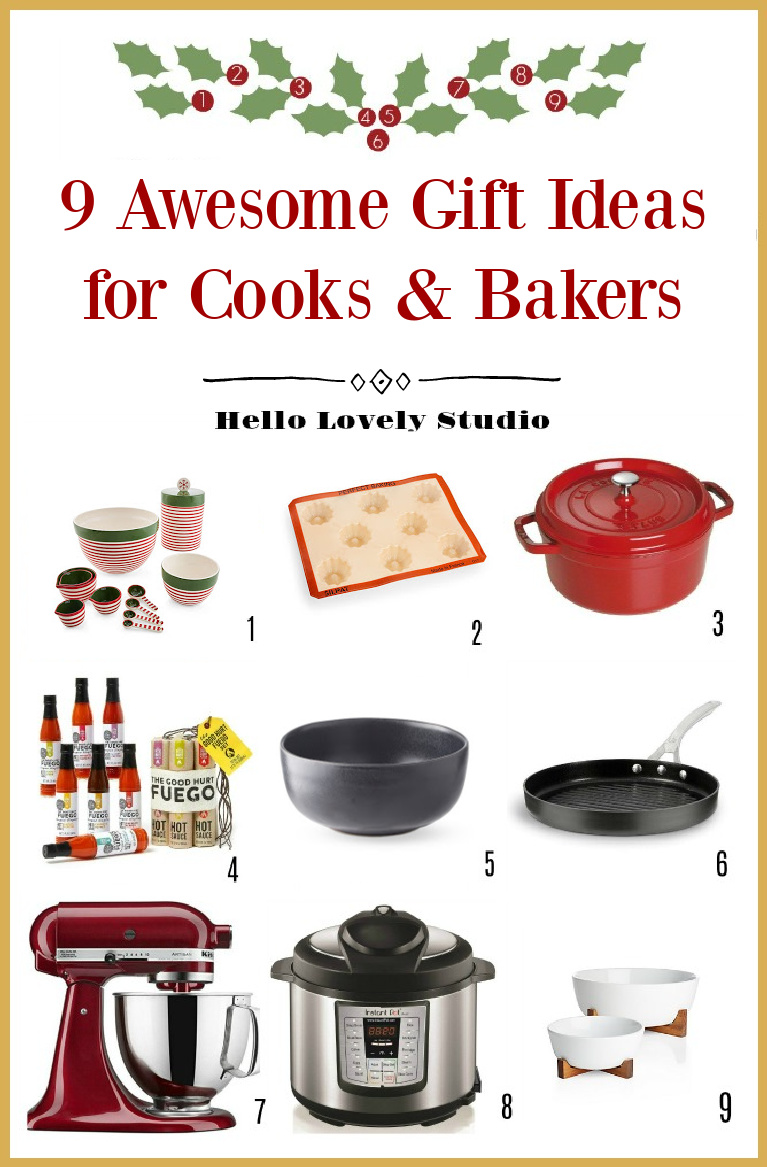 Find more gift ideas HERE, and pin this post to save for future reference!
I independently selected products in this post—if you buy from one of my links, I may earn a commission.
Peace to you right where you are.
-michele
Shop for items you already intended to buy on Amazon RIGHT HERE (not just items in posts), and also find home decor here to keep decor inspiration flowing on Hello Lovely!
Hello Lovely is a participant in the Amazon Services LLC Associates Program, an affiliate advertising program designed to provide a means for sites to earn fees by linking to Amazon.com and affiliated sites.