I hope you'll enjoy discovering these creative souls who share their beauty, talent, and point of view on Instagram. All of them inspire me, and while a few have names you may recognize, perhaps you'll make a new friend or two as you click through to their feeds. You won't simply find a bunch of plaid blankets and and willow berry wreaths below as I'm not feeling "one note." Inspiring Autumn Feels From Instagrammers to Follow + Encouragement Quotes aims to bring you a peaceful, radiant autumnal glow from a diverse sample of creators.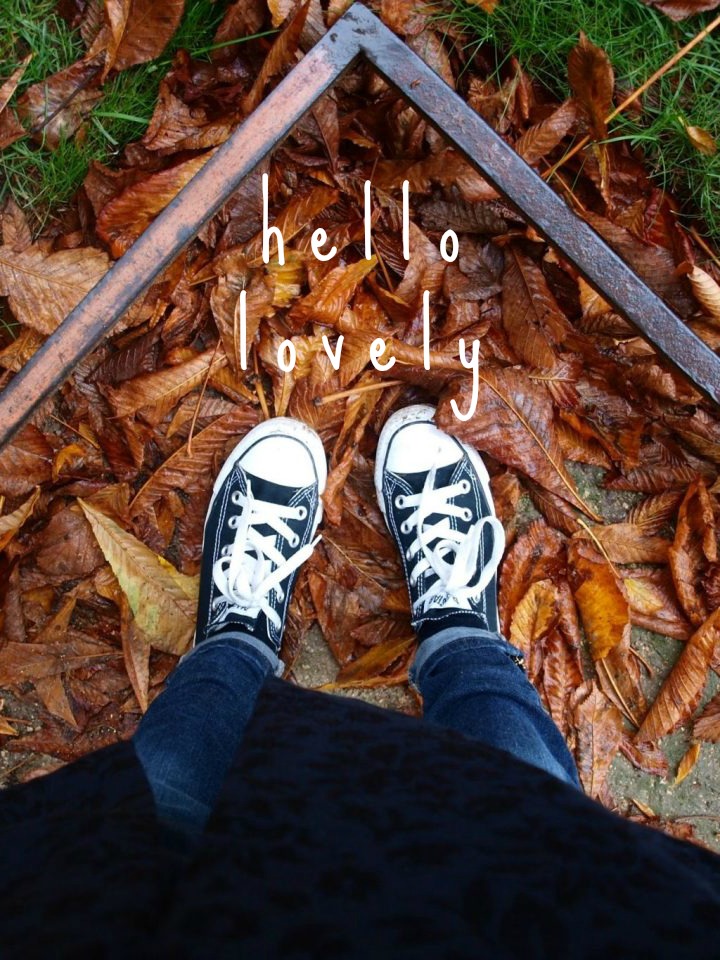 I independently selected products in this post—if you buy from one of my links, I may earn a commission with no extra cost to you.
Inspiring Autumn Feels From Instagrammers to Follow + Encouragement Quotes
And let's talk quotes for a moment…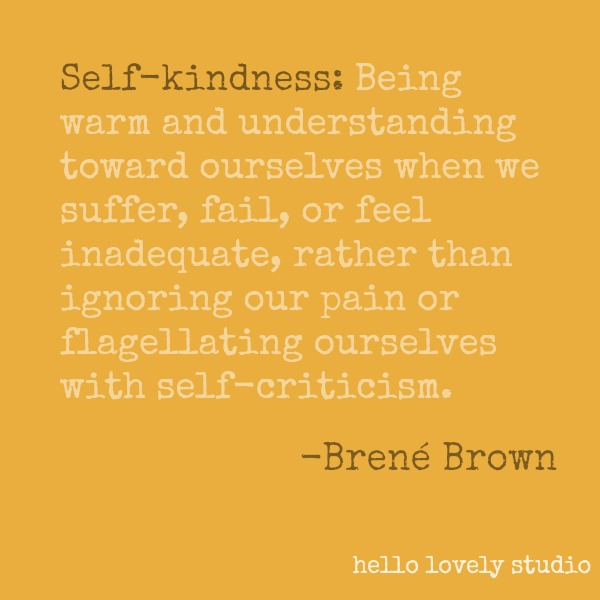 By now, you may have noticed I enjoy posting quotes to inspire, uplift, tickle, challenge, and even disarm.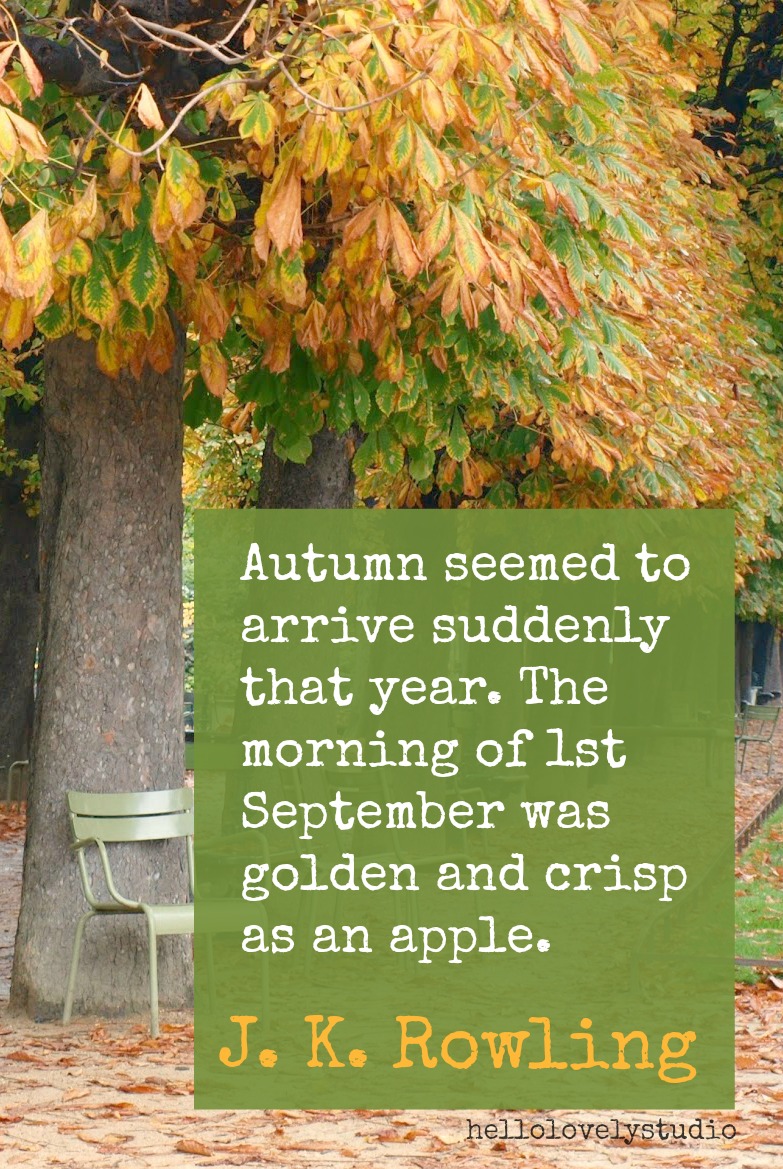 What a kind show of support when you PIN them to send ripples of encouragement throughout the land. Just a reminder: such ripples are not a small thing.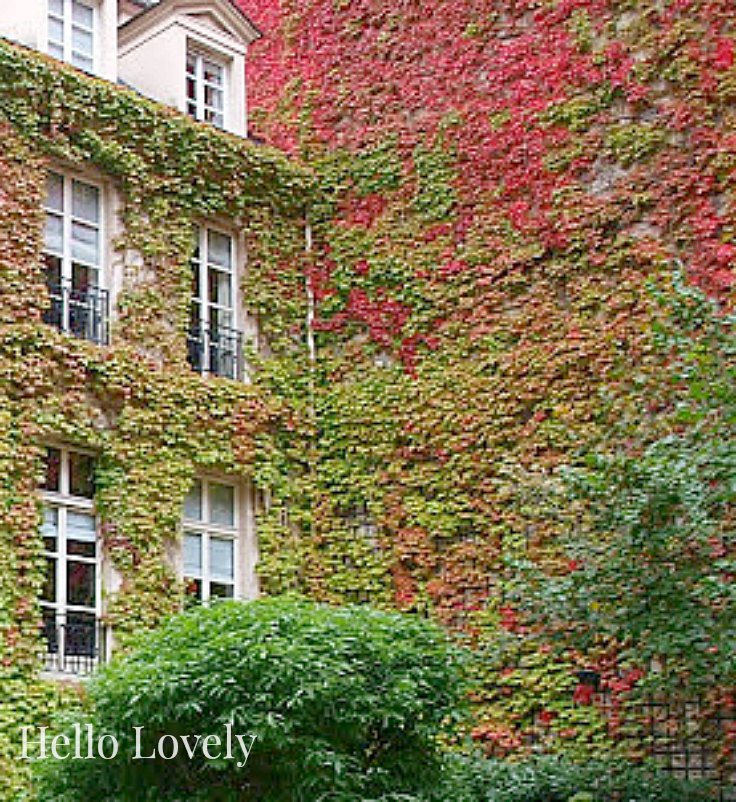 Pinterest is not a social media platform after all…it's a search engine.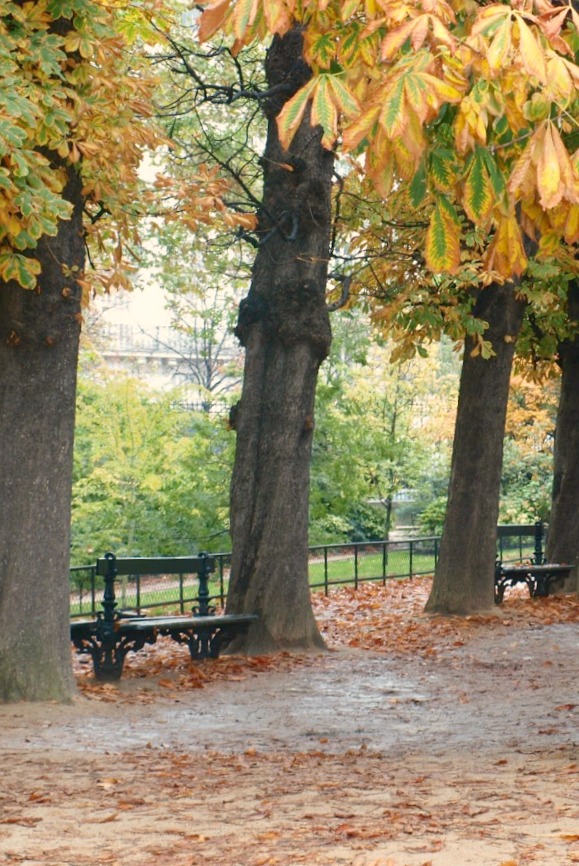 Just imagine someone across the universe despairing and tearfully typing 'encouragement' or 'struggle' in the search bar.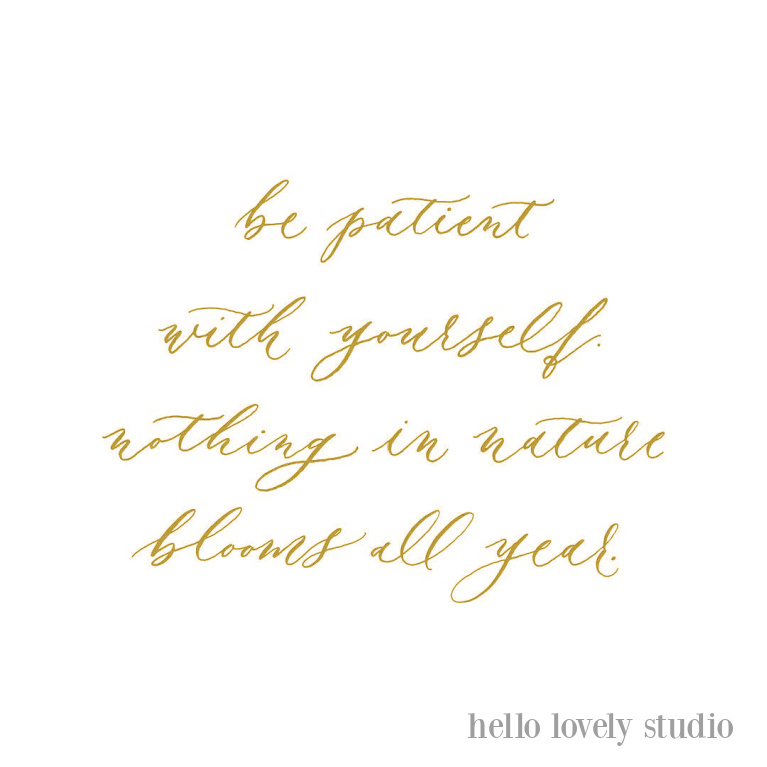 Imagine them discovering just the right sentiment that YOU took the time to preserve for future reference.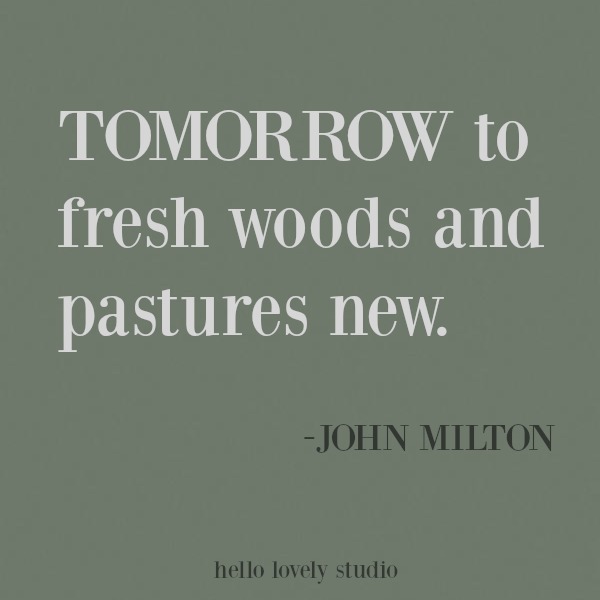 Isn't it miraculous when you ponder the potential healing the internet holds?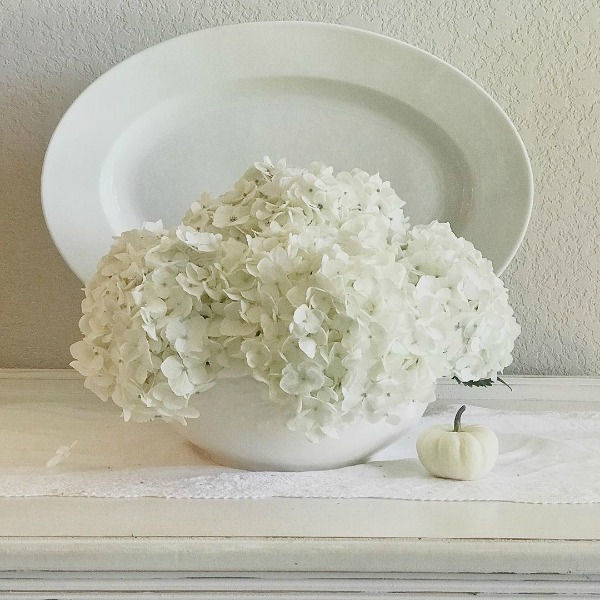 Get Inspired by Autumn Feels From IG Creatives
PRETTY PLEASE FOLLOW YER GIRL HERE.
The French Nest Co Interior Design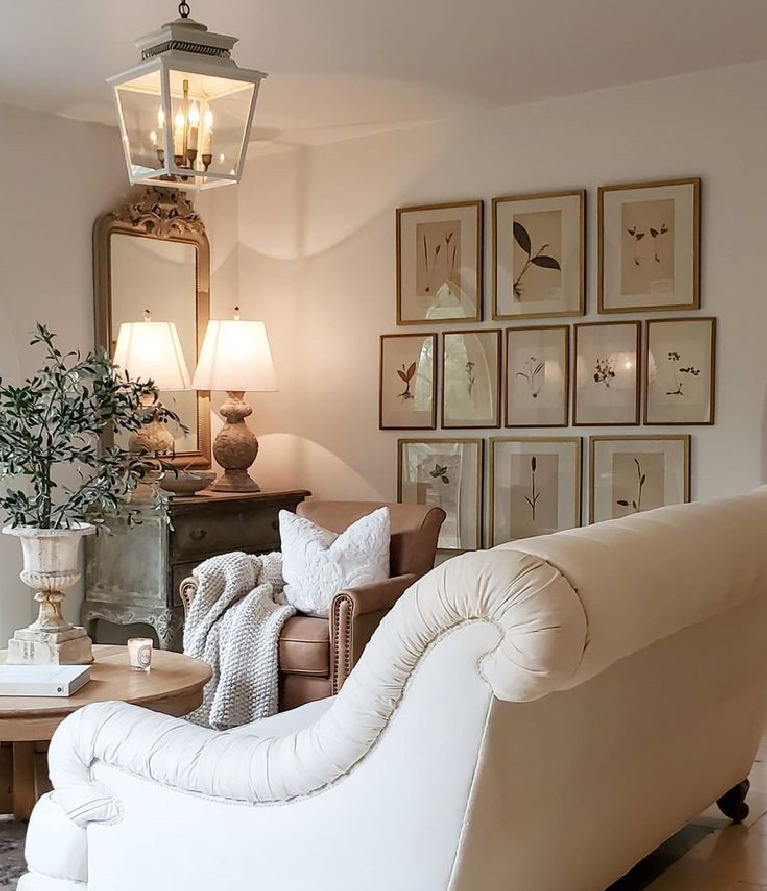 If you love inspiring French country interior design and tone on tone interiors, you'll adore The French Nest Co Interior Design.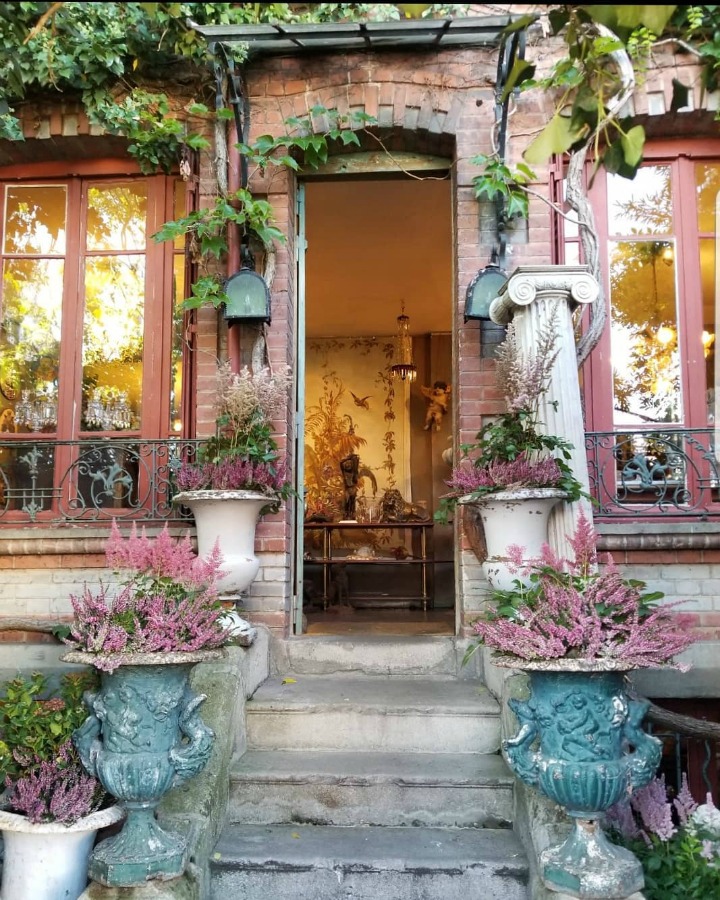 There is a quiet wonder in lovely moments shared by Arizona-based designer Jennifer. (Her posts from a trip to Paris just may influence your bucket list!)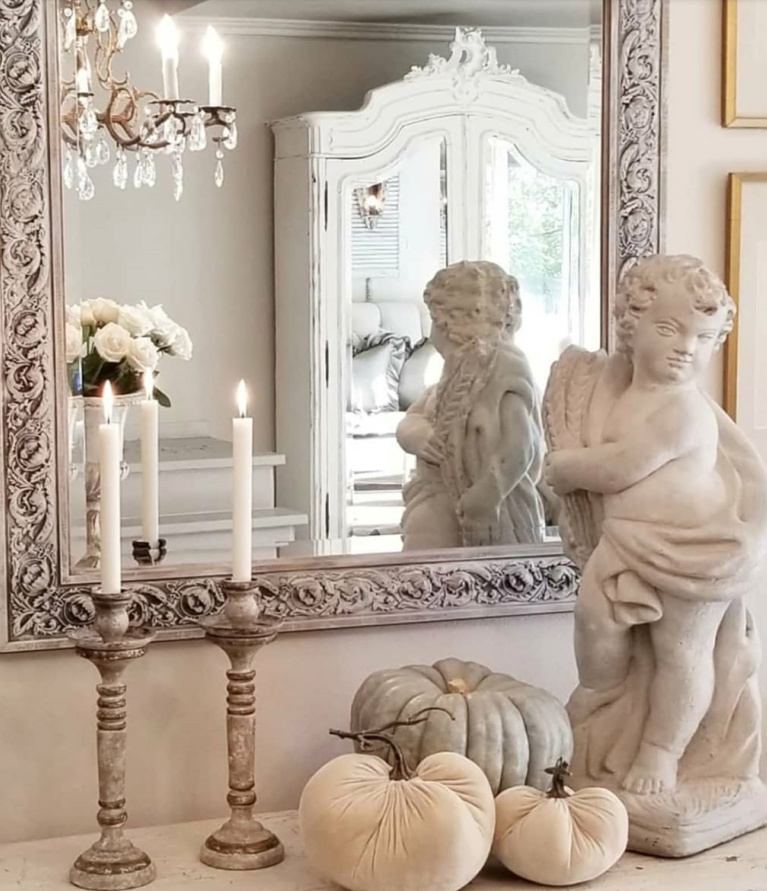 Also, see this story with inspiring designs as well as how the designer decorates for the holidays HERE.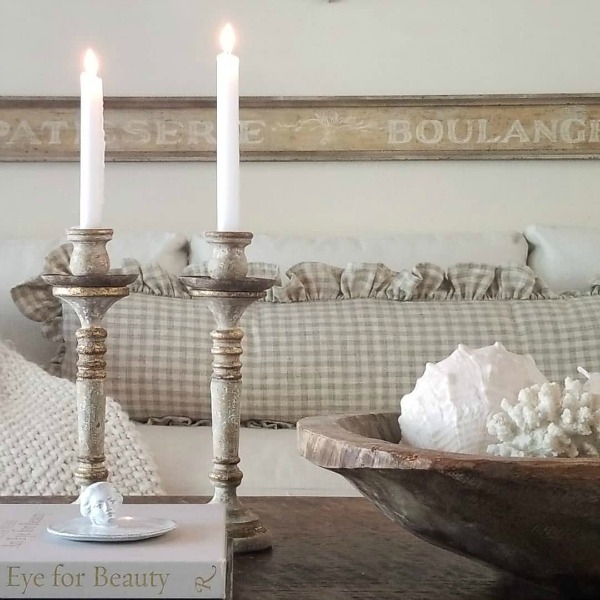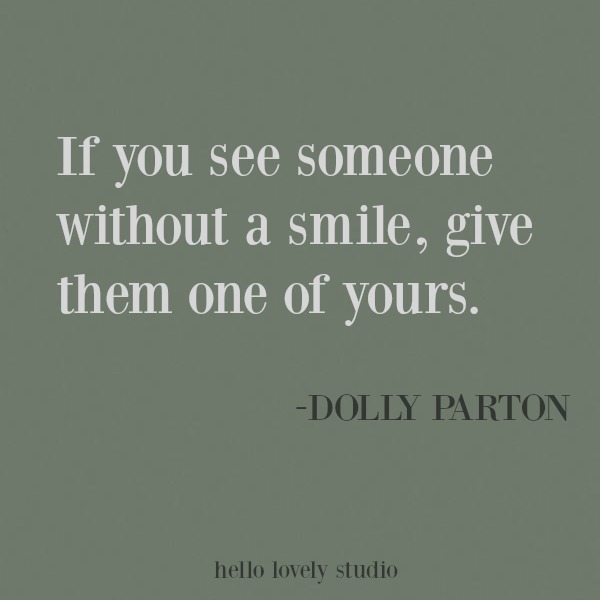 Nora Murphy Country House
I'll never forget the delight of cracking open my copy of this author's book which is an absolute treasure.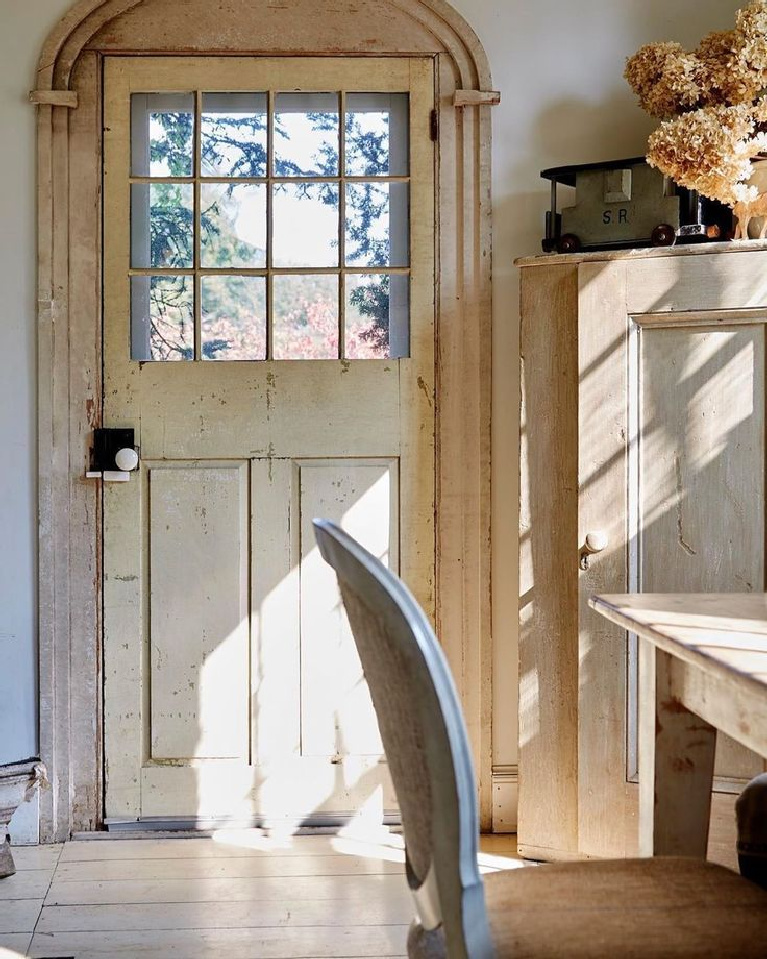 You'll love Connecticut-based Nora Murphy's lovely style and feed: Nora Murphy Country House.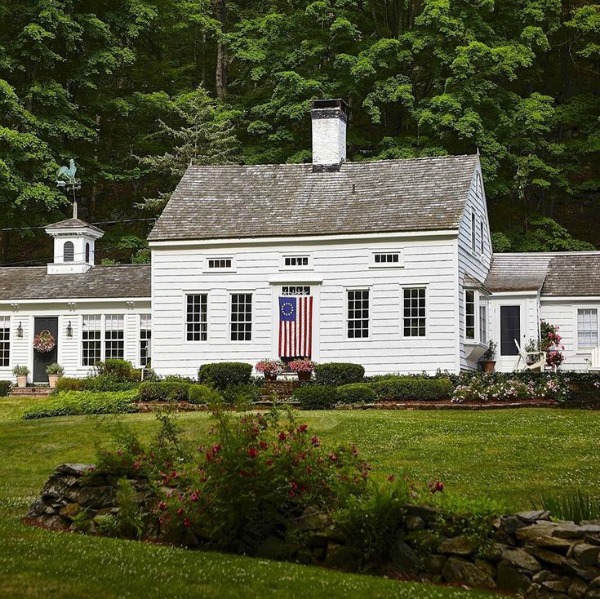 BONUS: Nora's house was on the market, and just take a gander at this wonderful home!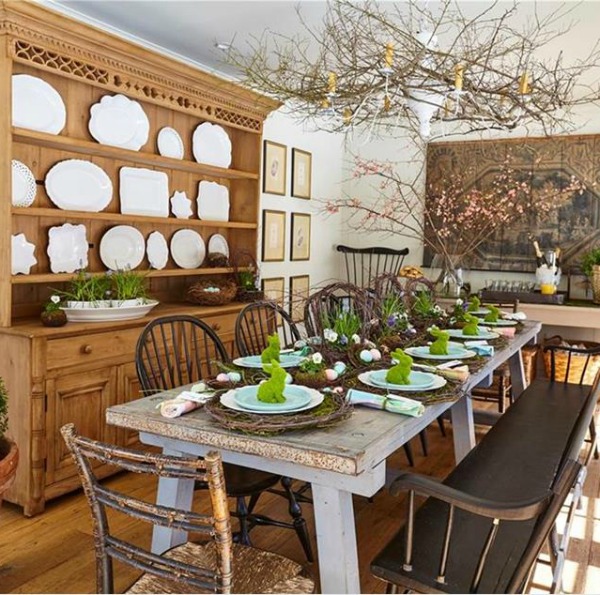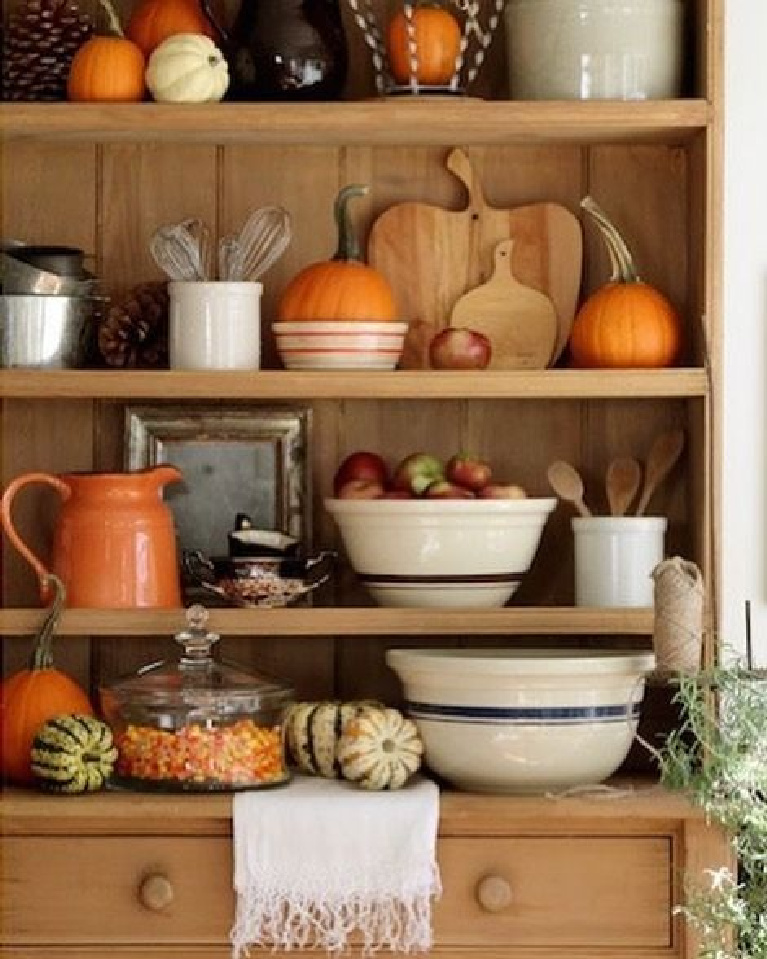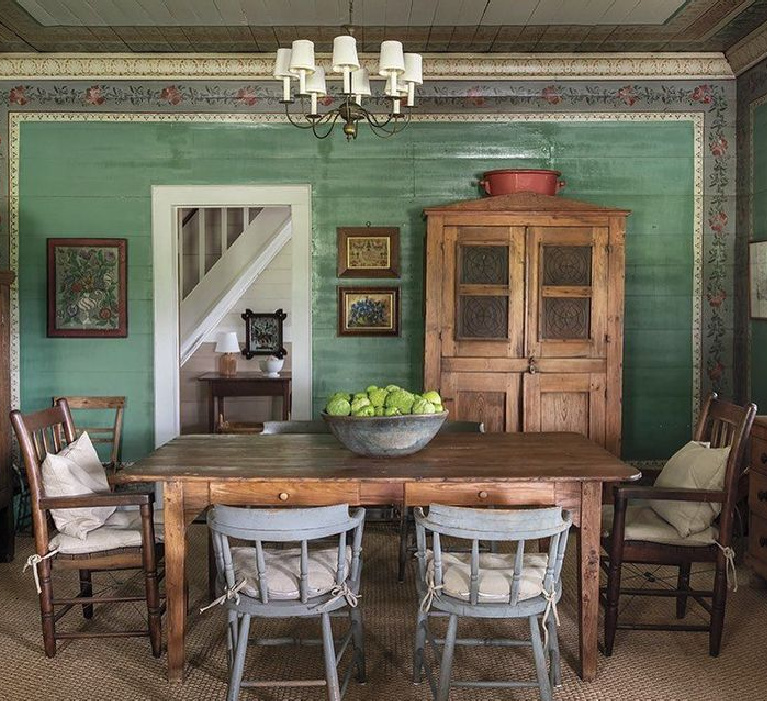 I have been typing these little love notes to you on Hello Lovely since January 2010, and if you're reading them, then you already know my favorite magazine (Milieu) and designer (Pamela Pierce).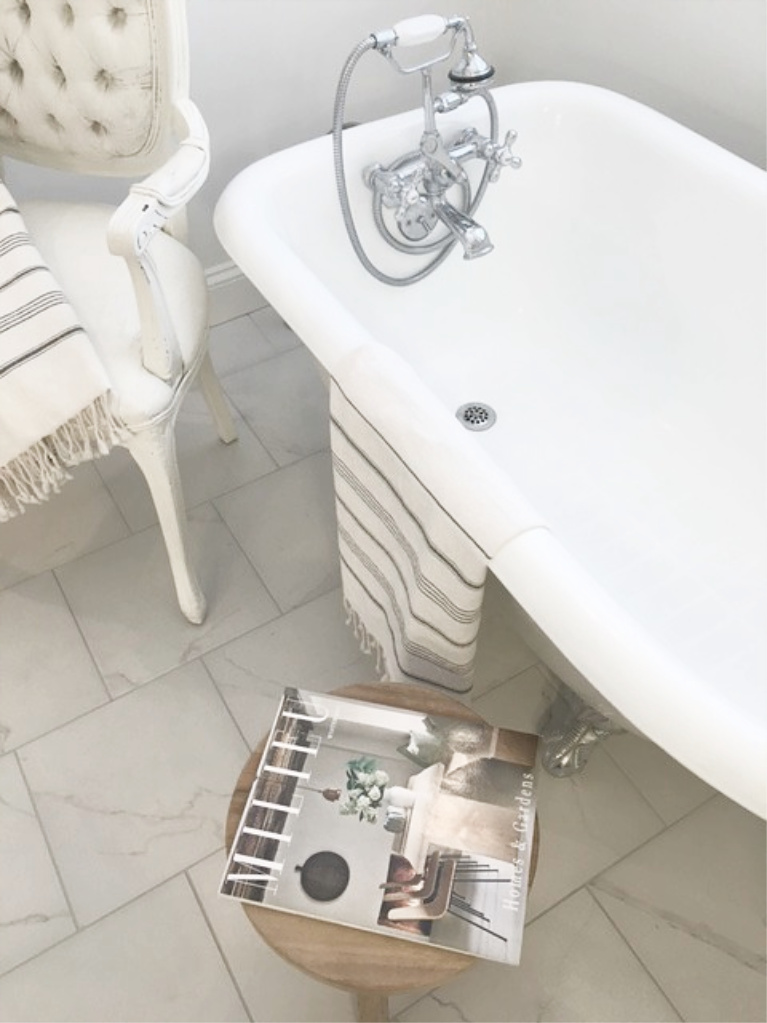 Subscribe for a très cinglé low fee HERE.*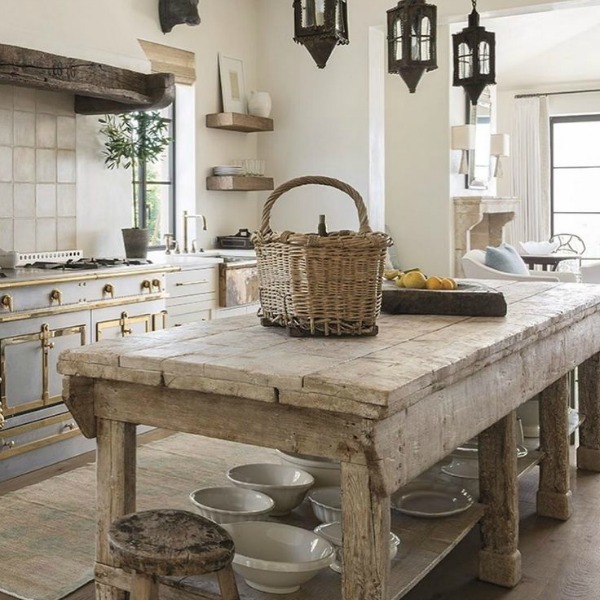 *I'm fairly certain Ms. Pierce is not at all impressed with Ms. Hello Lovely's high school Frenglish folly, but that won't stop her. **
**Low key I may have taken cold medicine prior to penning this post.***
***I just asked myself aloud 'are you crazy with all the internal jibber jabber and Nyquil-induced footnotes?' We said nahhhhhhh.****
****Totally stole the punchline from one hilarious teenaged FB friend who was once a preschool student under my tutelage…ahem.*****
*****Pam, I am not nearly as obnoxious in real life but when I post work from a designer in Texas, every Southern phrase I have ever loved bubbles up into consciousness.******
******If you can't run with the big dogs, stay on the porch.
For the Love of BBQ, Pull Yourself Together
This creative's leap of faith brought blessedly beautiful bespoke luxe to newstands and to our famished souls. (Surely no one else dared to dream of creating an interiors mag at a time publishing houses were shrinking or disappearing!)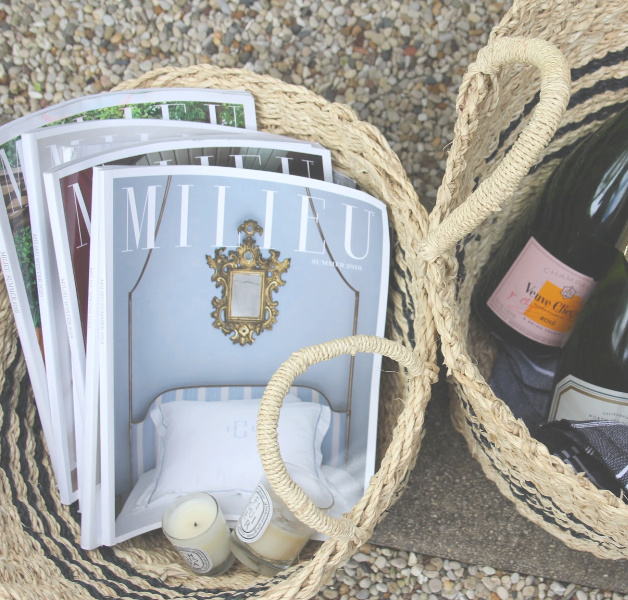 Pierce's vision to shepherd seekers of fresh, exquisite, and timeless design continues to manifest loveliness.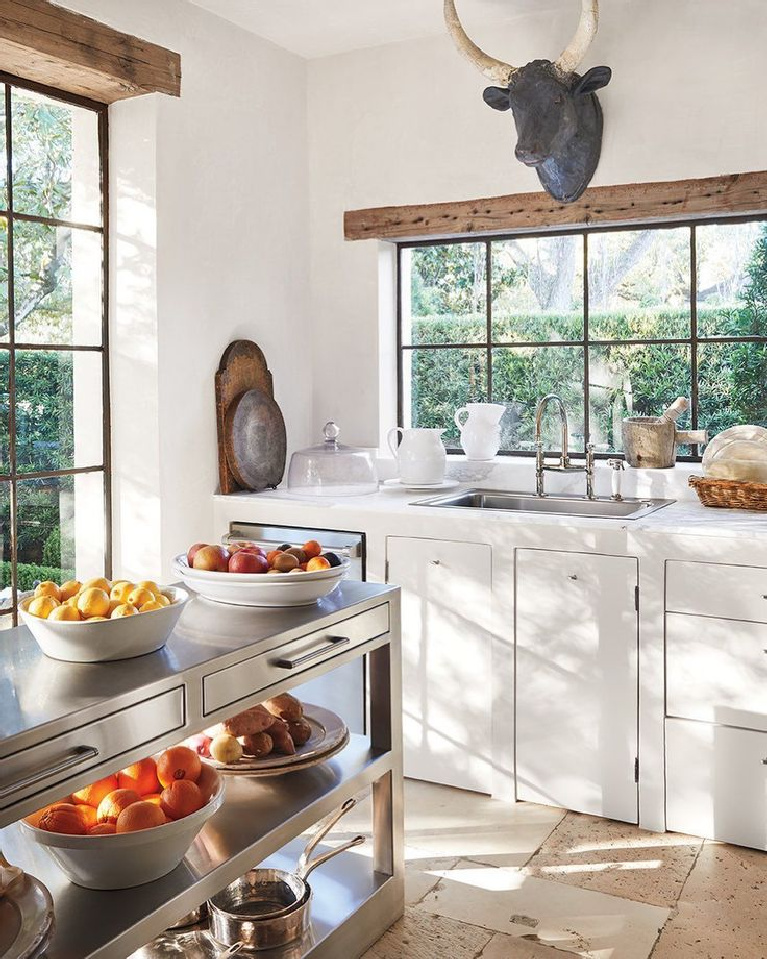 Fall in love with impossibly rich imagery and depth within Milieu's instagram feed.
I'd Sing This to PP
Pinecones and Acorns
My friend Elizabeth of Pinecones and Acorns bakes deliciousness, shares seasonal inspiration with recipes, and sprinkles lifestyle loveliness liberally.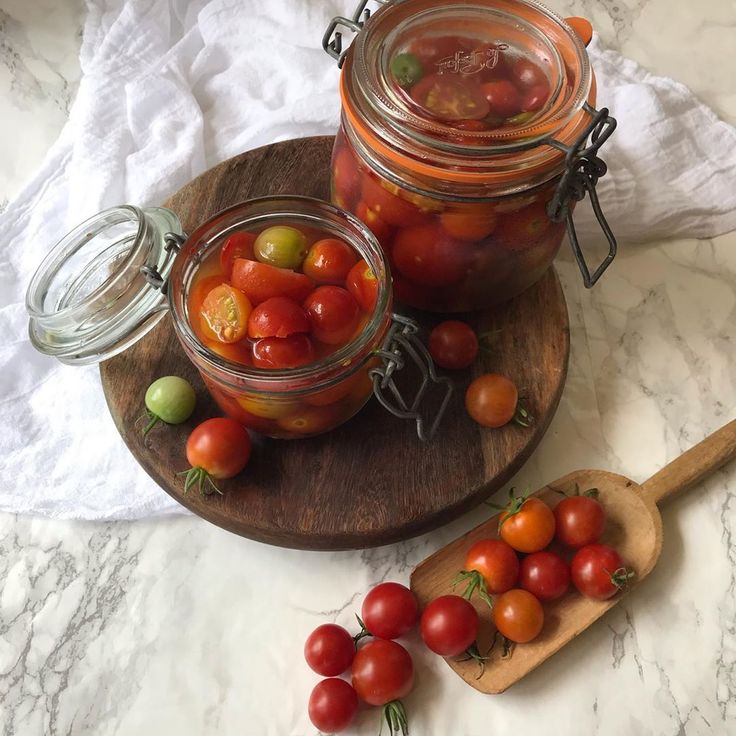 Isn't this stunning?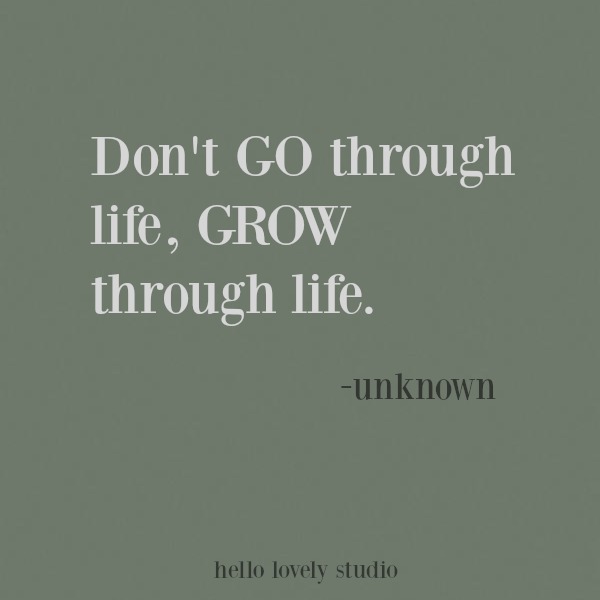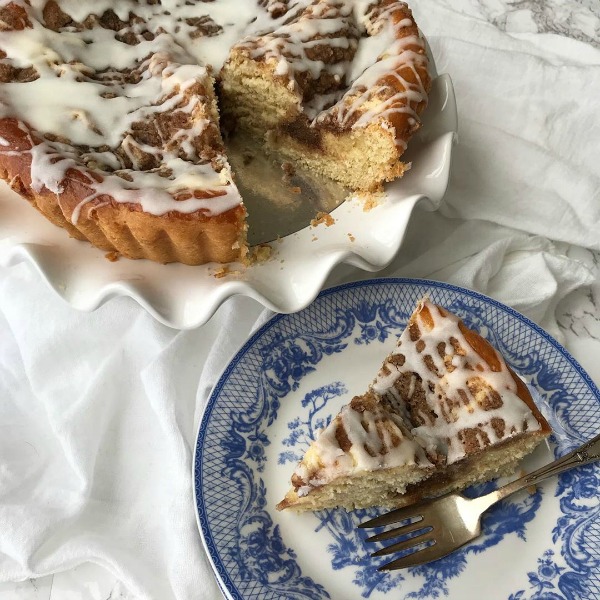 Here is a foodie who puts her heart into each scrumptious treat and fluently speaks "the love language of homemade."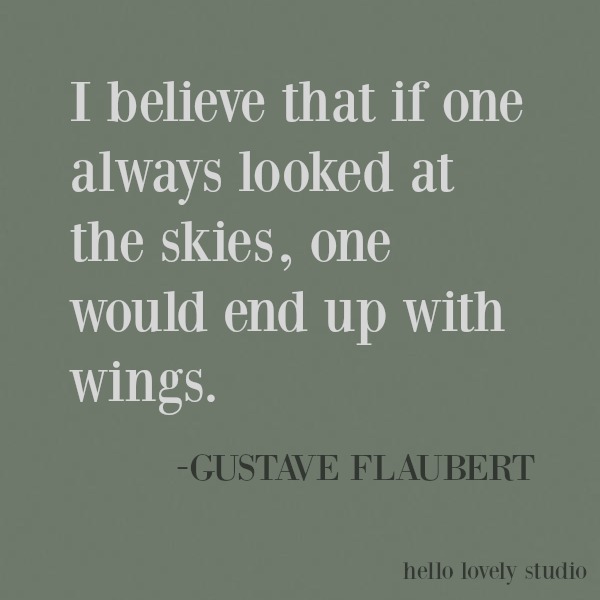 My Petite Maison
Brace yourself for the absence of orange and traditional Fall colors beyond maybe a little rust. 🙂 Imagery and treasures shared by Tracie of My Petite Maison have a meditative, serene, pure quality in any season that perhaps cannot be easily conveyed in a sentence or twenty.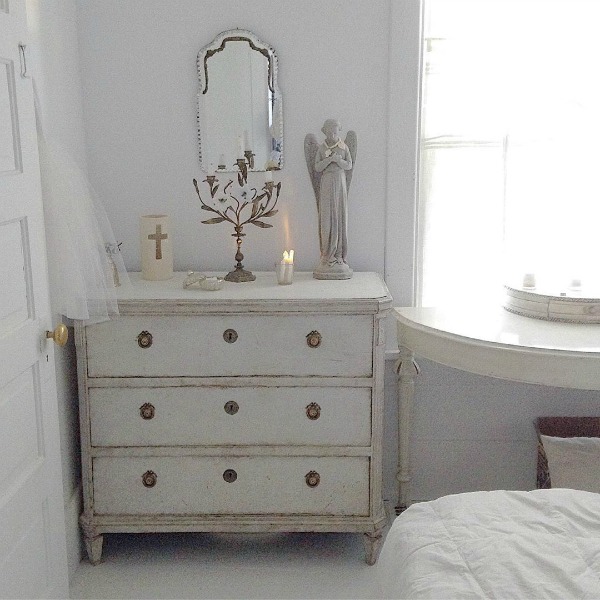 So much mystery and mercy within the vignettes and everyday moments of home.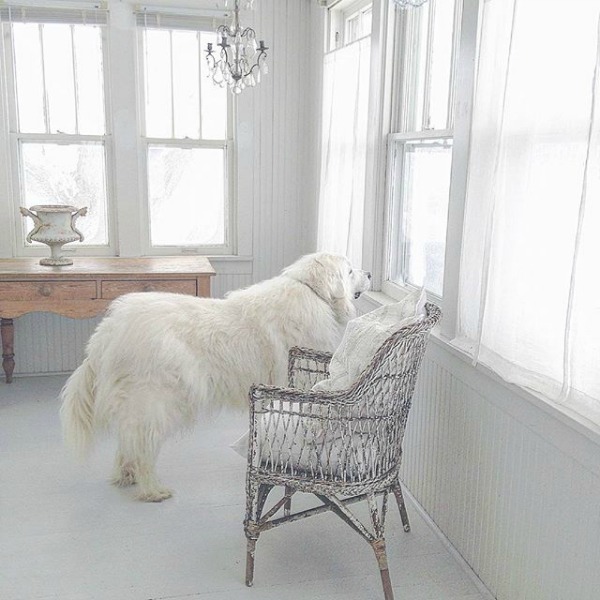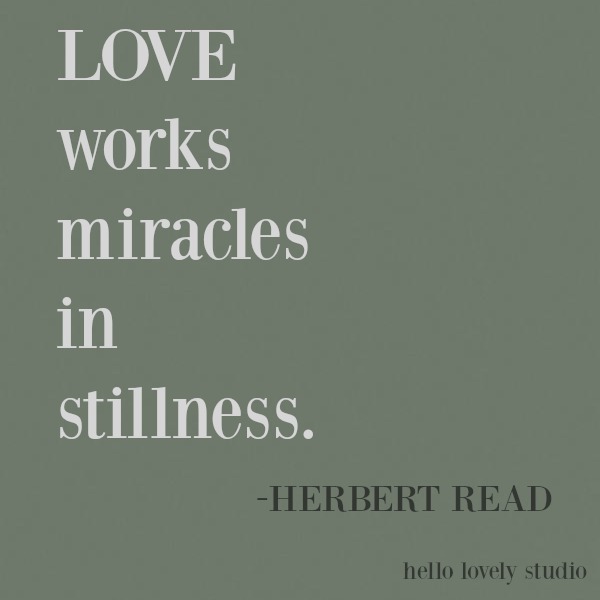 What a rare gift of Nordic French beauty shared on a journey which involves a cozy lovely Swedish immigrant's cottage and vintage finds in her shop HERE.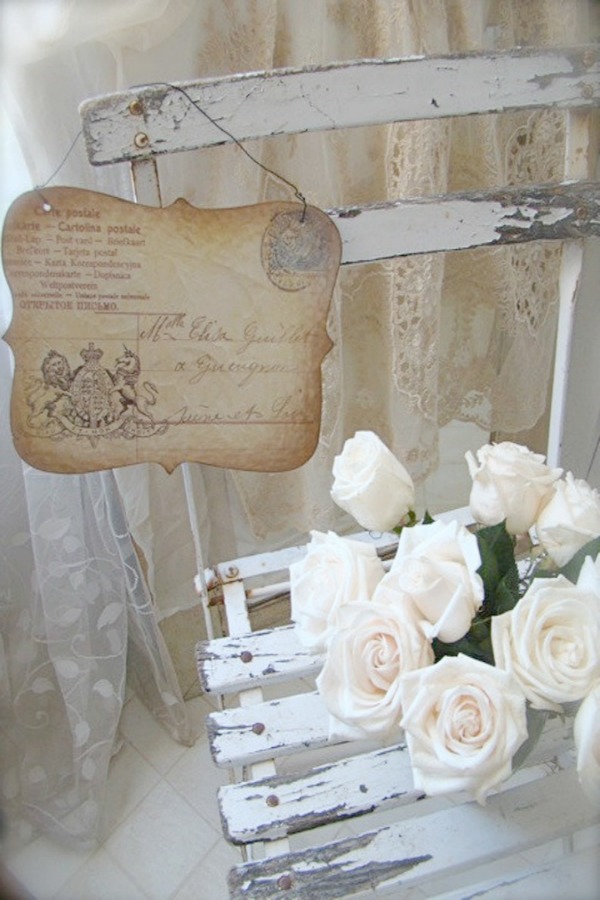 After Orange County
Authored by an amazing creative dynamo, After Orange County invites friends to her: kitchen, travels, renovations, and design innovations.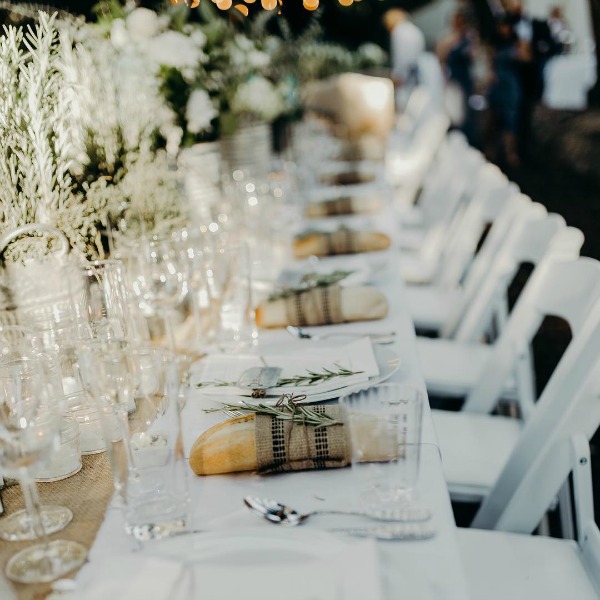 We imbibe breathtaking tablescape details, garden splendor, and trips abroad highlighted in posts, yet somehow our guide remains accessible to down to earth, not well read nor well bred, fairies on the prairie. So much gratitude, Celia.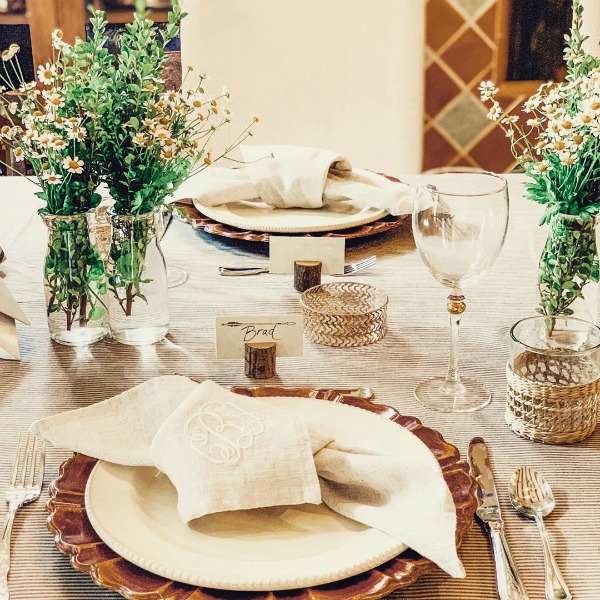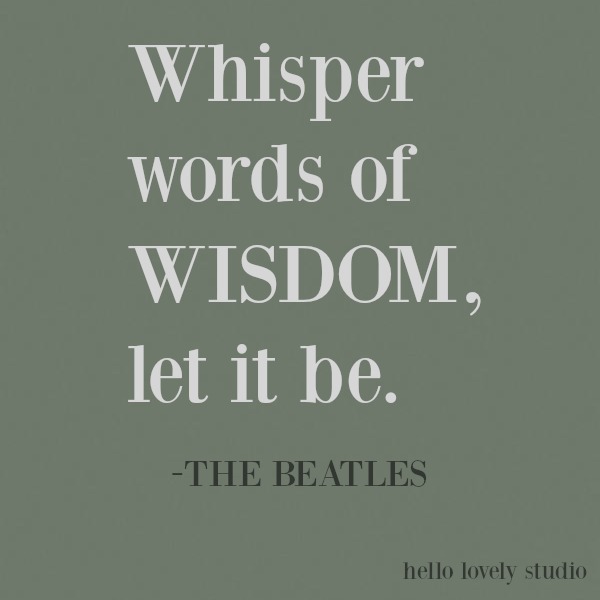 With a presence in Chicago and the Hamptons, designer Michael del Piero continues to curate with rare sensitivity and grace. I could stare at her soulful compositions forever.
Sometimes I do.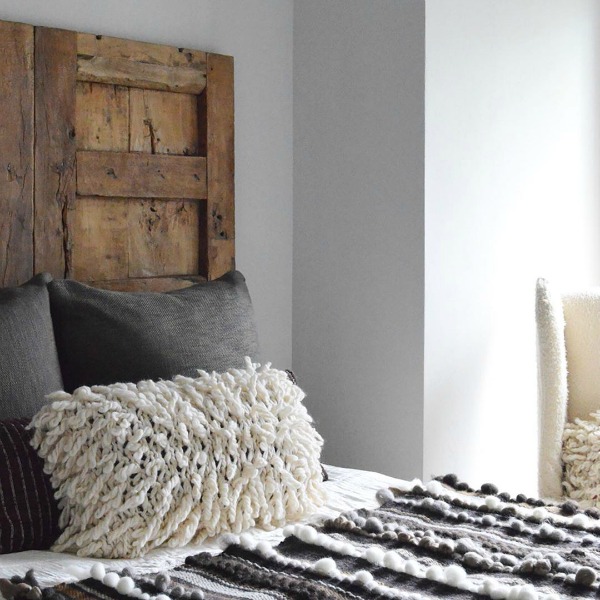 I personally discover a quality of non-dual awareness within the work, a harmony, and an uncommon sensual depth.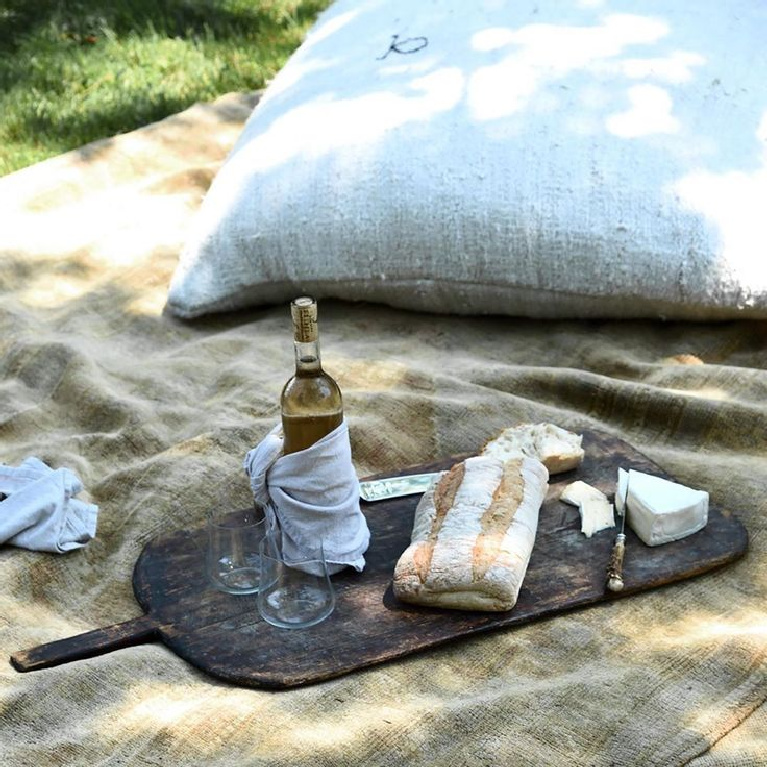 What a privilege to behold any vignette, space, or rustic luxe picnic moment composed by Michael.
Oh, Instagram…Is This Your Theme Song?
Hahahaha. I recently discovered this exceptional vocalist and cannot even imagine covering a classic as well established as this…you MUST hear the harmonized chorus at 1:19! (Drummer is a dead ringer for our second born son.)
Or is THIS IG's theme song?
(Translation: I remain neither neurotic nor savvy enough to post solely perfect images or keep my daily feed brand-consistent with select colors. Hence, IG still doesn't love it some Hello Lovely).
Giannetti Home
While Giannetti Home is a brand (and let's face it, just as Forbes predicted years ago, it is tricky nowadays to distinguish brands from blogs), it remains a breath of fresh air in the design realm.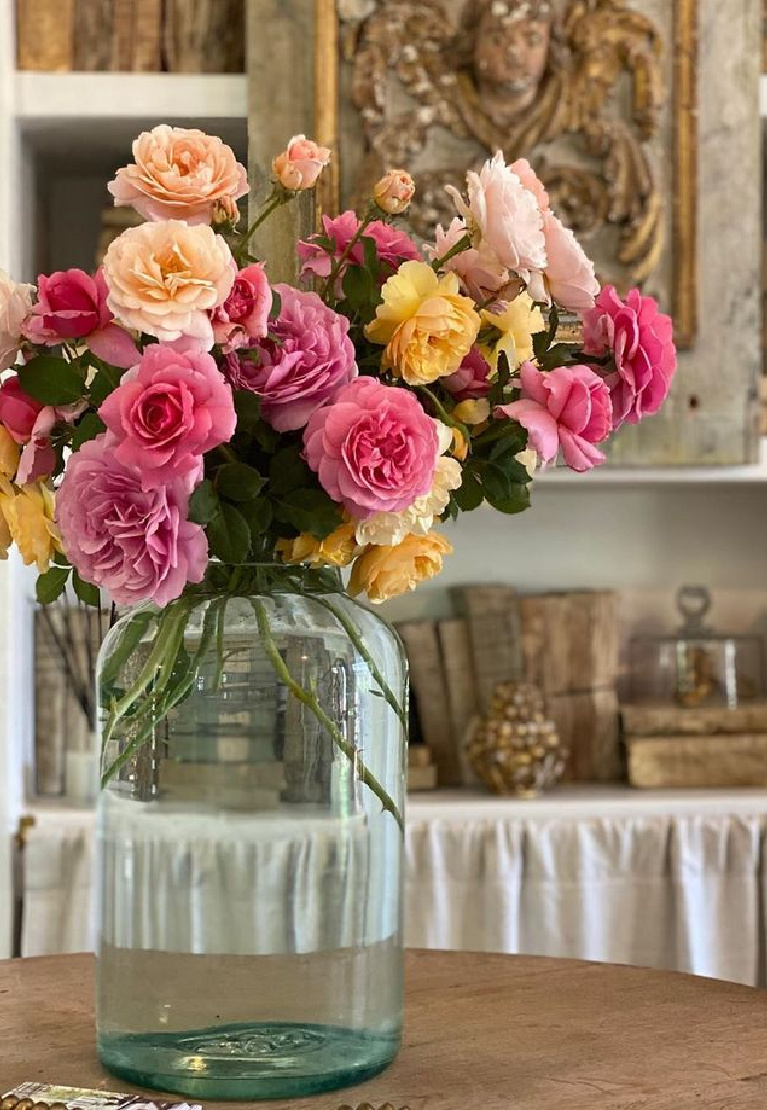 For those of us following the journey of Steve and Brooke Giannetti, surely this family business is the sort of organically grown perennial success story we are moved to admire as each chapter beautifully blooms.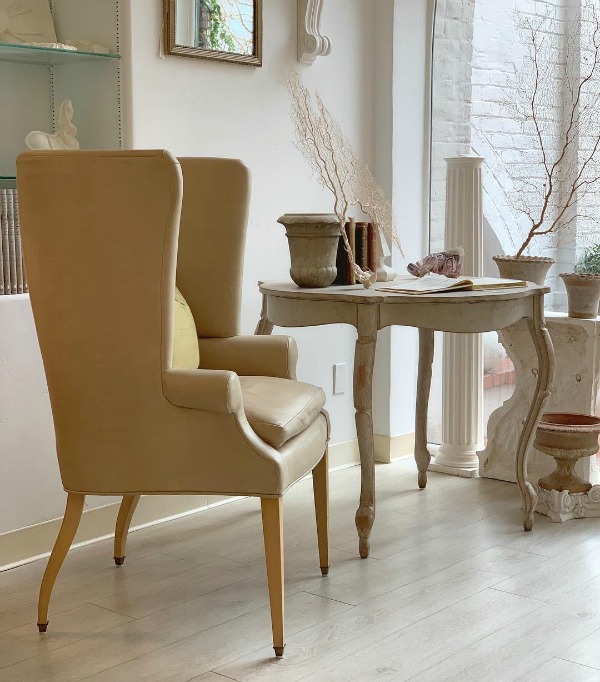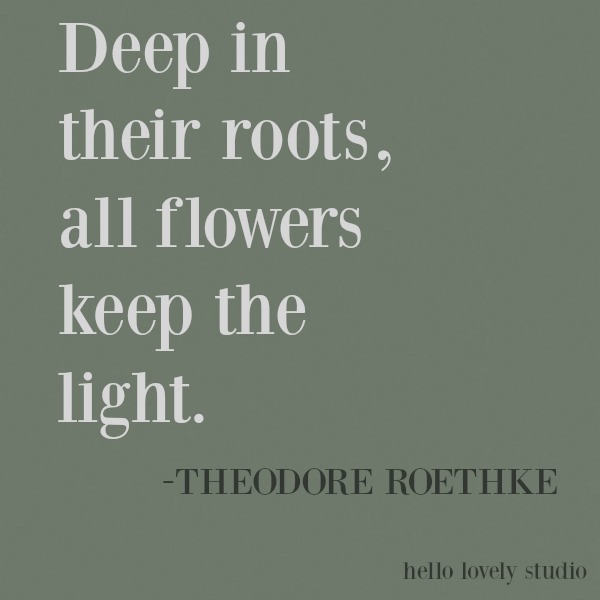 Velvet and Linen
I cannot mention Giannetti Home without recommending Brooke's feed, Velvet and Linen!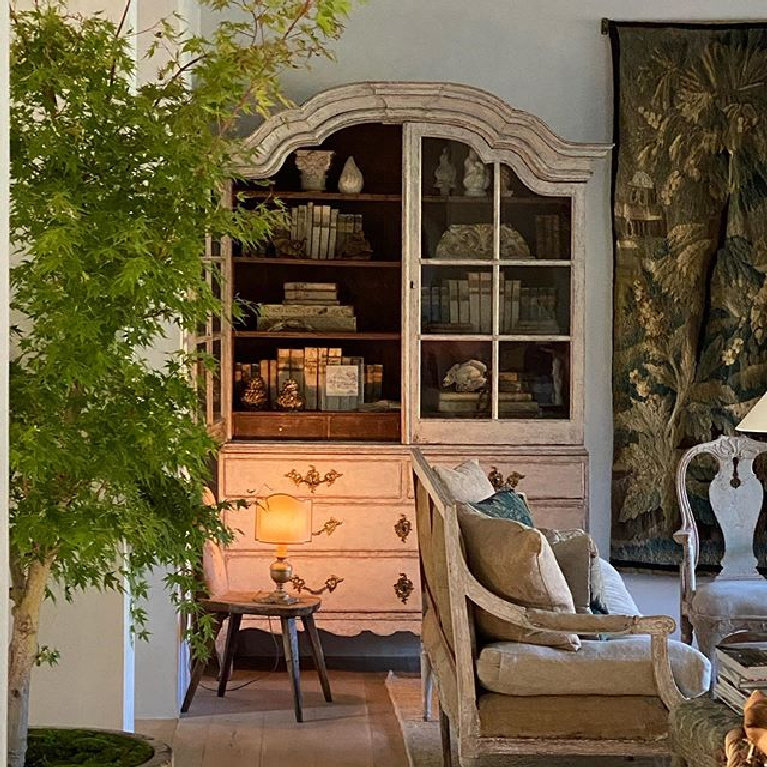 Sure I could get through a Monday or a Wednesday without a glimpse of pygmy goats and smiling babydoll sheep. I can also exist without a magical pink ombré setting-sun sky over Patina Farm.
But I don't want to.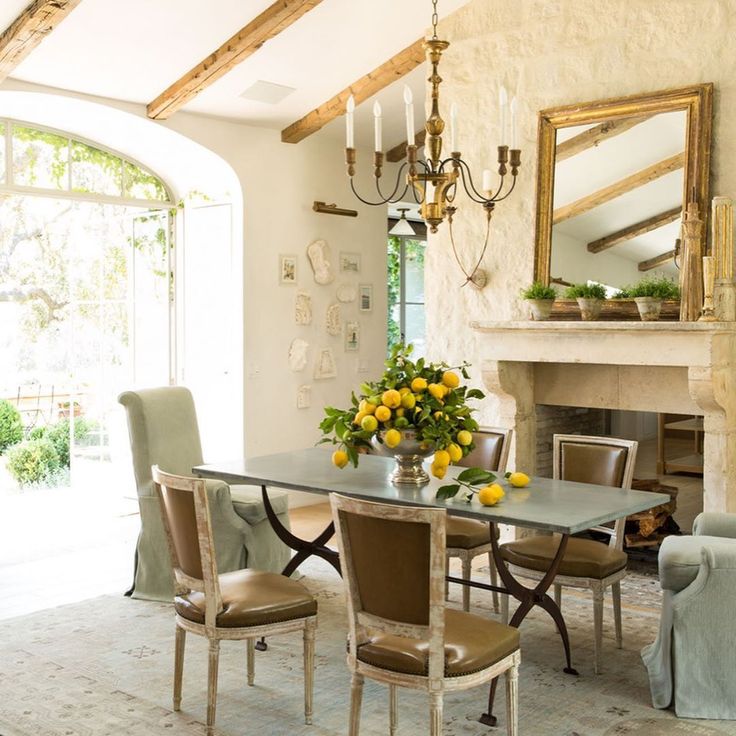 There is a synthesis of lovely layers…farm animals to enjoy not consume, architectural integrity to inspire, and luxe linen pinafores to elevate daily chores…there's peace flowing in this feed.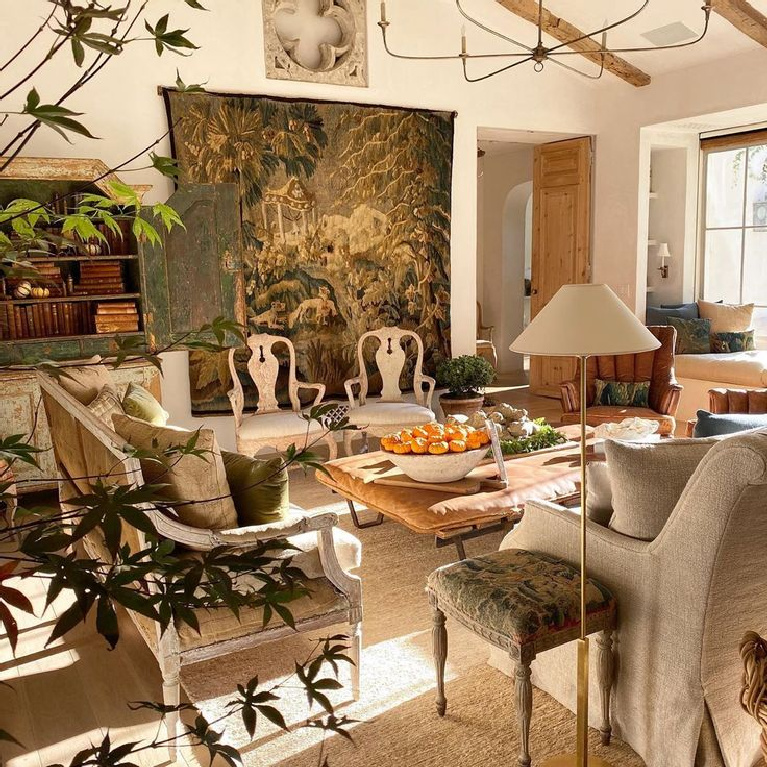 Le Cultivateur
Mmmmm the nostalgia and incentive to thrift. Le Cultivateur is another feed from a talented stylist cultivating simple beauty from her home and the fruit of the everyday.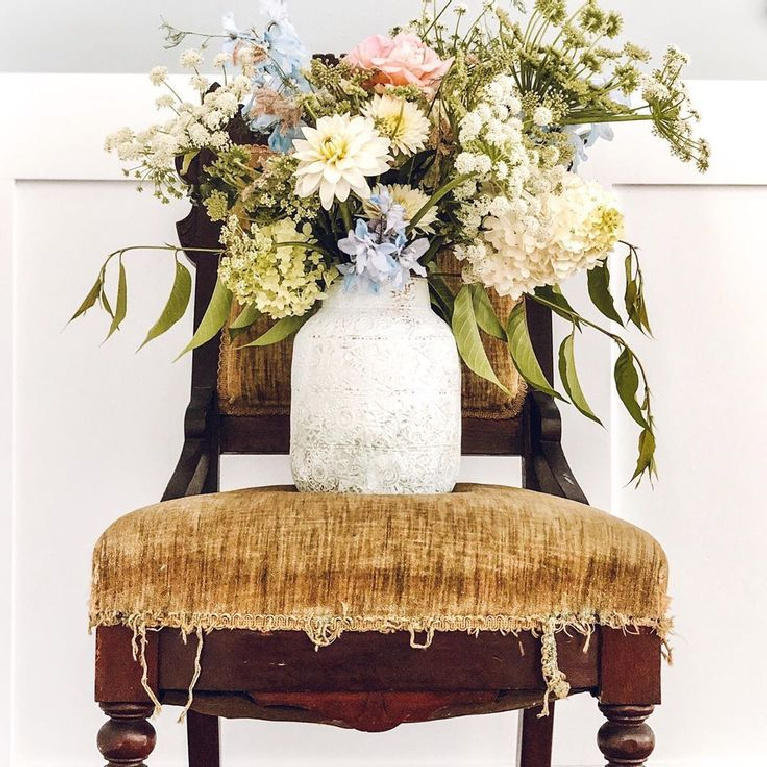 I am so grateful for instagrammers who continue to blog…it's old school indeed!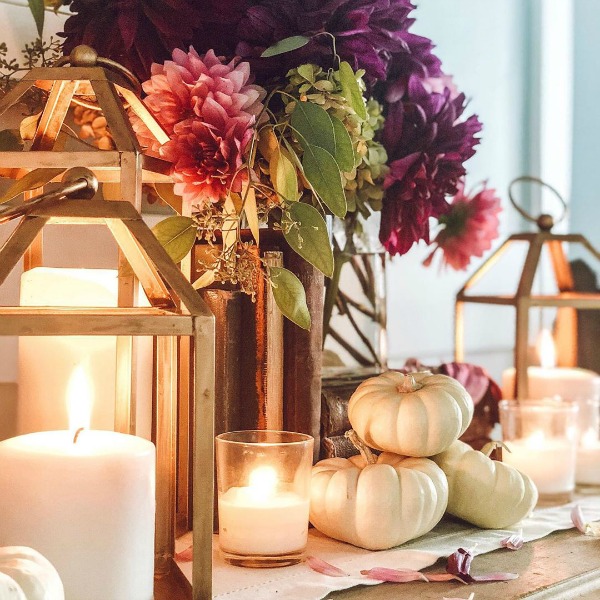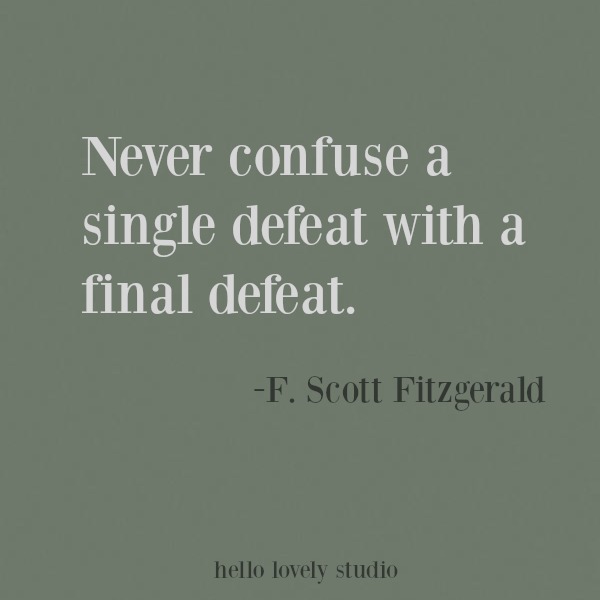 Maison Decor
I so honor the work of Amy Chalmers of Maison Decor, and her IG feed never ceases to surprise and delight me as she shares her creative life and process.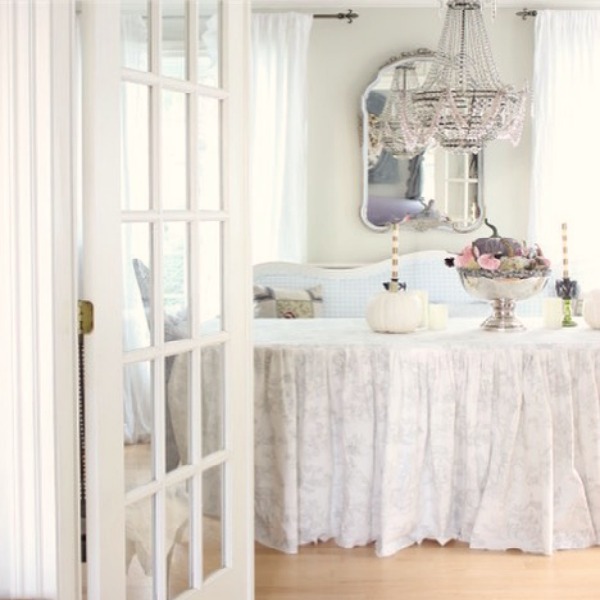 Whether she is whipping up a romantic French toile skirt for a dining table, choosing a cupola for a charming new structure in the backyard, or incredibly working in miniature, this innovative artist captures my imagination.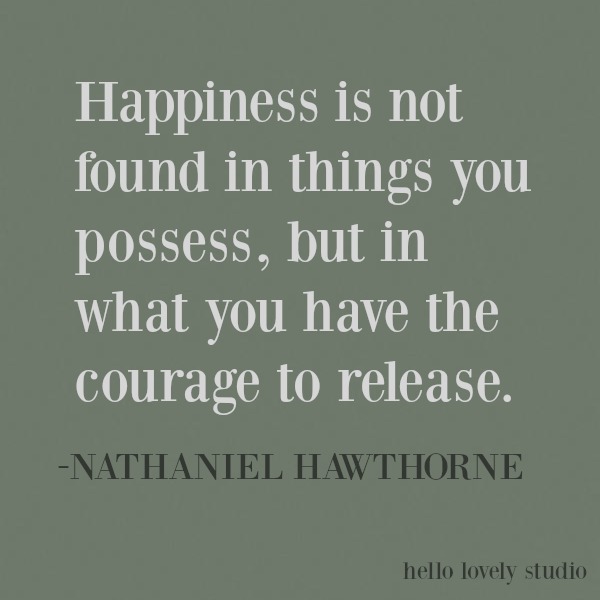 What a wondrous woman who truly personifies "an inspired life."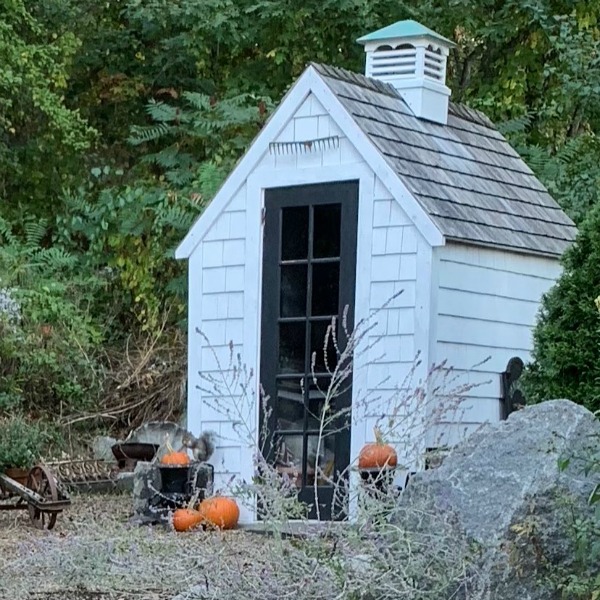 Follow the Yellow Brick Home
My path crossed with the kind-hearted, wise, and energetic stylist-a Amber, of Follow the Yellow Brick Home, when I participated in a weekly blog gathering where she is a co-host.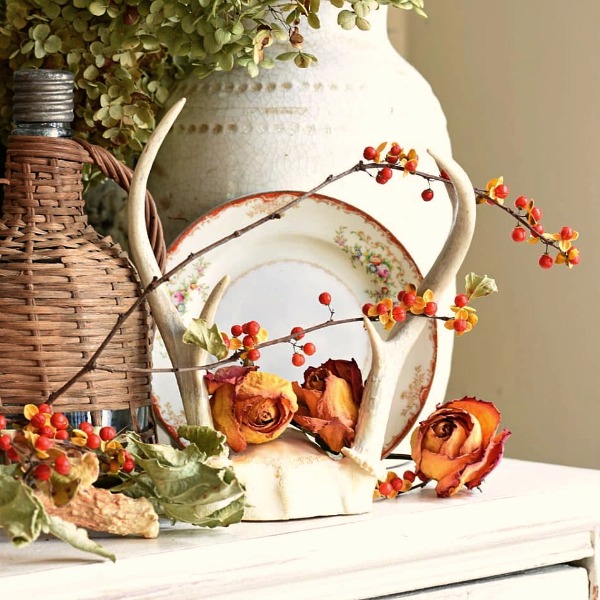 Here is an endearing blogger who freely shares her lifestyle ideas and faith…who feels like a wholesome, life-giving dear friend or sister.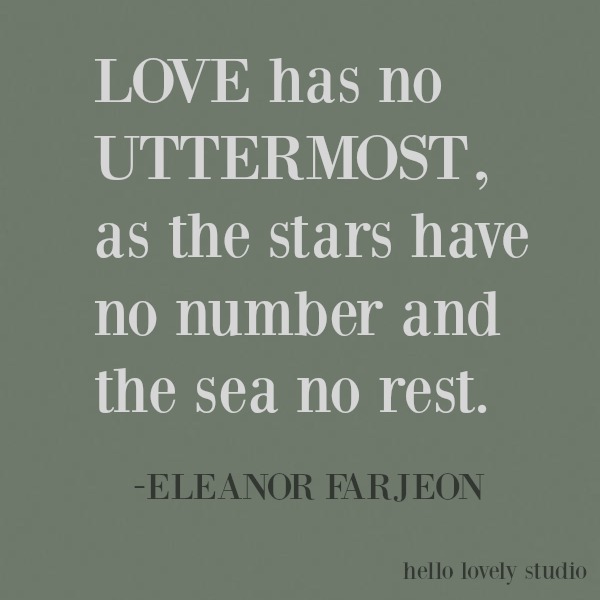 Barbara of Mantel and Table is a gracious host who puts her heart into each lovely table, centerpiece, and still life.
If romantic Victoria magazine-esque enchantment tingles your jingles, tiptoe to these tablescape and mantelscape tinglers.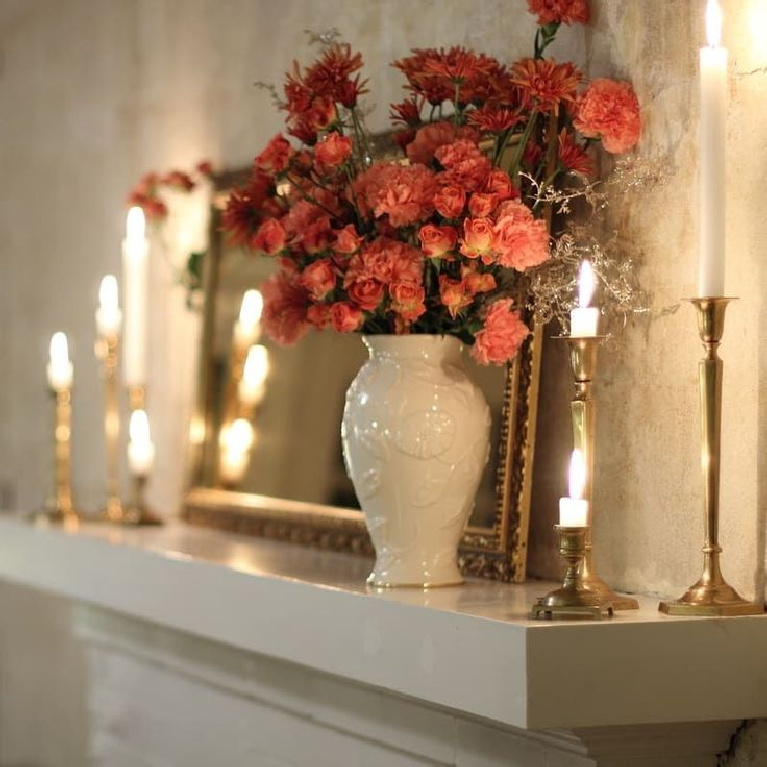 I hope you'll find loveliness and the unexpected from these sources of wonder!
Decor With Fall Feels & Favs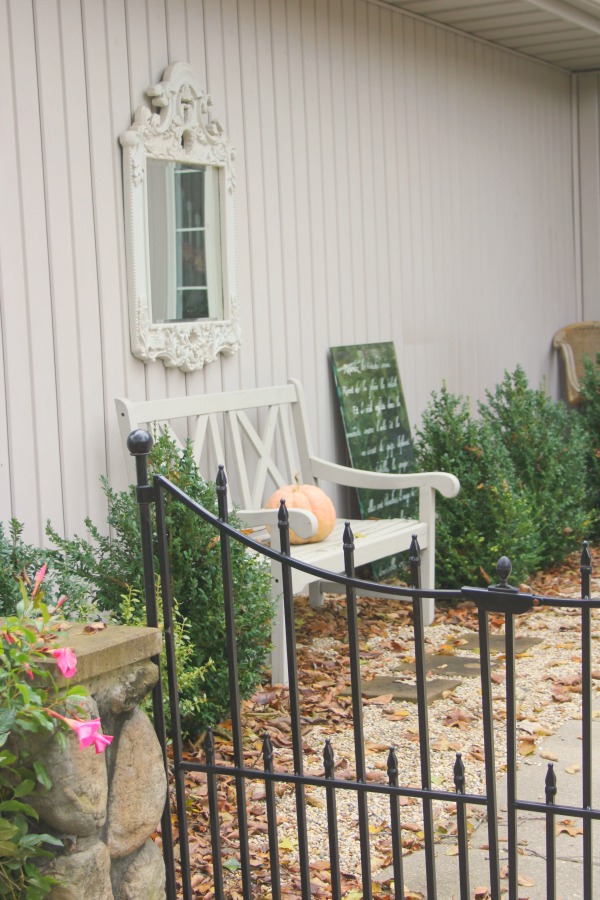 Peace to you right where you are.
-michele
Shop for items you already intended to buy on Amazon RIGHT HERE (not just items in posts), and also find home decor here to keep decor inspiration flowing on Hello Lovely!
Hello Lovely is a participant in the Amazon Services LLC Associates Program, an affiliate advertising program designed to provide a means for sites to earn fees by linking to Amazon.com and affiliated sites.