7 Satisfying Highs for a Hopelessly Happy Homebody is an ode to those who find their comfort and solace from all things home! Traveling, wandering, exploring, and adventuring beyond home is wonderful. But when you let yourself off the hook for being more of a solitude butterfly than a social one because there's no place like home…you can perhaps live in a way that is satisfying for how you're naturally wired.
This post contains affiliate links which I hope you will use since they won't cost you a penny extra yet may earn this blog a small commission.
Let's revisit this post from a year ago, and I'll share a personal update at the end.
7 Satisfying Highs for a Hopelessly Happy Homebody
Pssst. A bit of housekeeping! Sorry for any hiccups with clicking on my stenciled wall post – there was a widespread problem in the cloud (if you have no idea what I'm talking about and immediately thought of a cotton candy sky, I think I love you!) which had nothing to do with anything on my end.
I hope you are getting your daily dose of lovely in your email…Please subscribe if you do not already!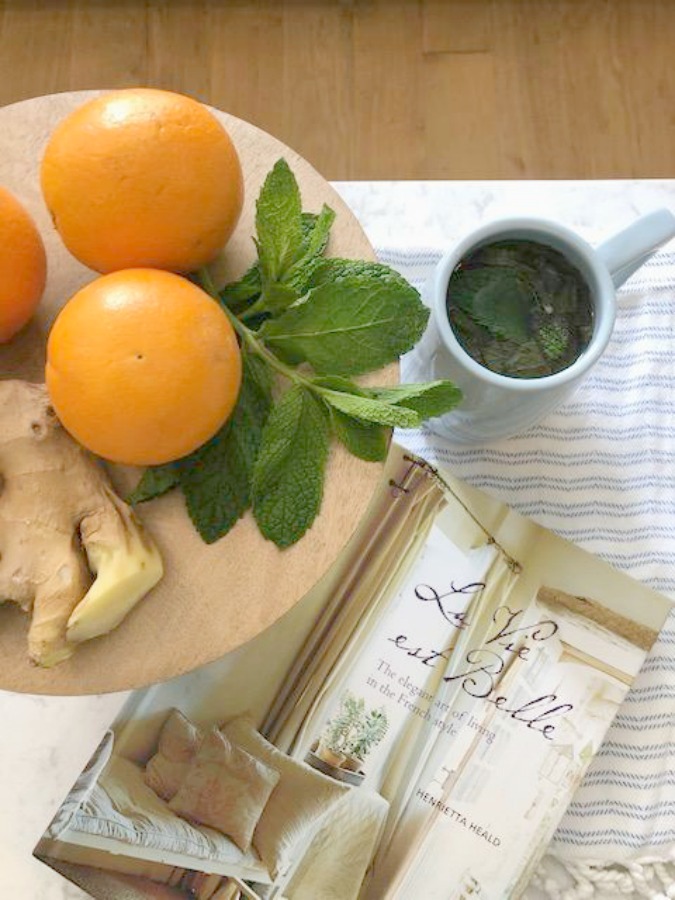 Happy Homebody High No. 1: Pajamas
Could I have a future in over 50 pajama modeling? I can dig it and would be willing to work on my abs if you're listening, J. Crew, mattress people, and sleep brands.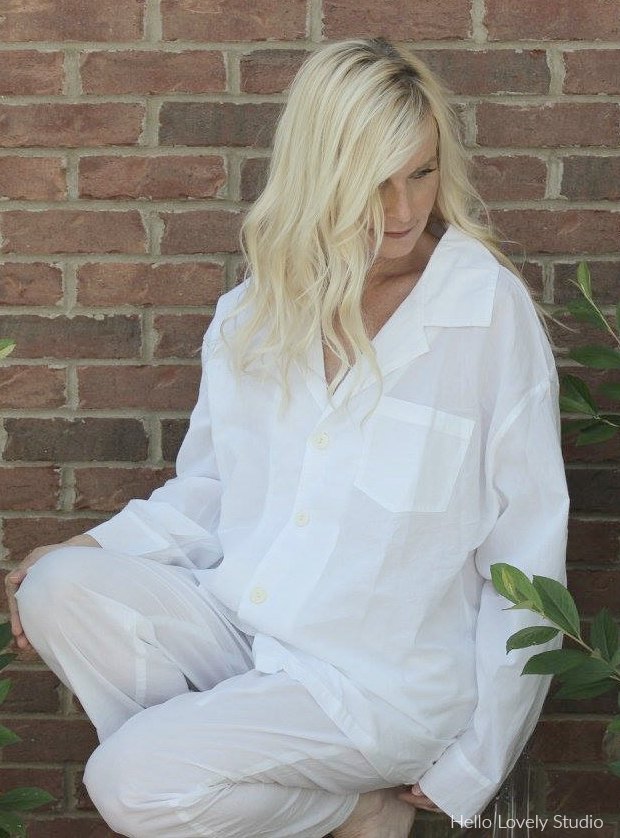 Homebody High No. 2: Simple Pleasures
Relaxing outdoors and bird watching…
Seeing the seasons change…
Feeling warm and cozy when it's cold outside…
And eating in, not out!
Happy Homebody High No. 3: No FOMO
Confession: I frequently feel more lonely in a large group of people than by myself at home. Maybe it's just my age, but I rarely experience FOMO.
Homebody High No. 4: Creative Junction
Home is where this homebody feels creative…it's where my books, paints, and piano live.
Happy Homebody High No. 5: Strength & Energy Rejuvenation
I have family members who come alive in crowds and draw energy from social engagements. However, this homebody re-energizes at home.
Homebody High No. 6: Quiet reflection
What feeds my soul is a measure of solitude, stillness, and quiet – and these things feel more nurturing and natural at home than in the hustle-bustle of life beyond it.
Happy Homebody High No. 7: Comfy Bed
Sipping tea or your favorite poison in a comfy bed is definitely hard to beat and homebody heaven.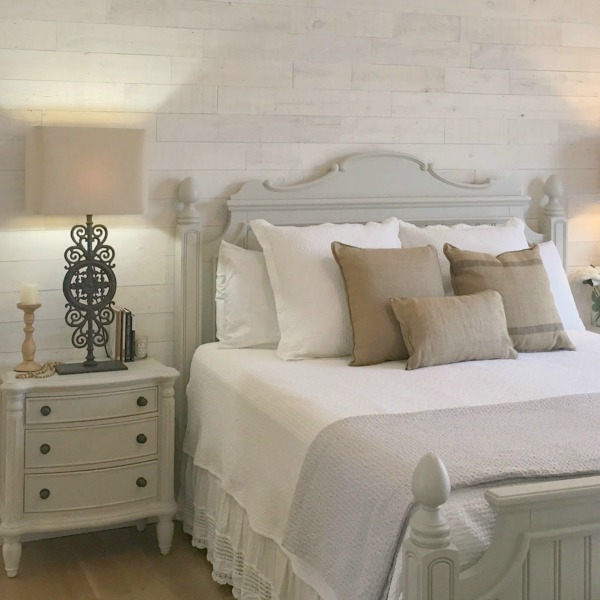 Shop my Home!
Lots of Homebody Types are Introverts
Shop my Home!
Please Pray for Us
My heart is heavy laden with grief and fear. A member of our family with the virus passed away on Friday at the same time our son was admitted into ICU. We all loved this healthy, strong, vibrant woman so much. She immigrated from Italy in the 1970's and was undoubtedly the best chef on the planet. She loved her citrus trees, taught me all sorts of things and shared her cooking secrets. It was devastating enough to know she could not be comforted by family at the hospital. But that she had to die alone? The only thing helping me get calm is the hope that Christ in her, absorbed the pain and suffering. Please pray for our grieving family.
Our son is critically ill at the hospital. He has a serious life threatening syndrome, not the virus. We're thankful he was transferred out of ICU, but his journey to better health will take months. We nearly lost him at home on Friday after a week of decline and multiple trips to the ER. Please keep praying for his platelet count, kidney function, and spirits to rise. He has suffered intense pain for 9 days, and we are praying for relief and rapid improvement so he can home in a week or so.
PLEASE DONATE PLASMA, FRIENDS. Our son is only alive because others have given what he requires. If ever I meet the weight requirement of 110 pounds, I will give joyfully.
I am hoping to have a GI diagnosis soon and will keep you posted. We are trusting even though we cannot see.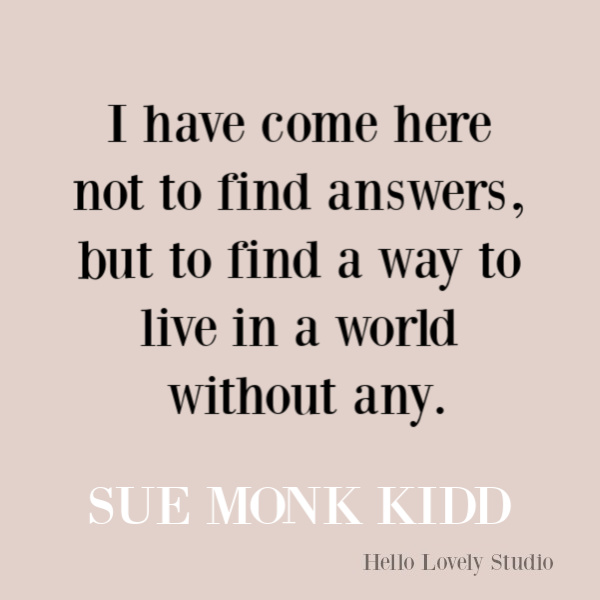 Wishes From a Heartful Homebody
I wish you:
the blessing of beautiful living in the shelter you call home,
sweetness, this very moment, to counter any bitterness within your being,
heartfulness to soften the beautiful edges of your soul,
loving kindness, lavishly overflowing from hidden wholeness within and…
Peace to you right where you are.
-michele
Shop for items you already intended to buy on Amazon RIGHT HERE (not just items in posts), and also find home decor here to keep decor inspiration flowing on Hello Lovely!
Hello Lovely is a participant in the Amazon Services LLC Associates Program, an affiliate advertising program designed to provide a means for sites to earn fees by linking to Amazon.com and affiliated sites.