Find this resident design freak in typical form, forever happily collecting ideas for "the next kitchen." If you too relish gathering ideas and inspiration for future dreamy kitchens, do visit my kitchen Pinterest board to repin your favs and prepare to be inspired! 21 Beautifully Rustic English Country Kitchen Design Details to Add Charming Country Style is a treasure trove of kitchen decor inspiration from a favorite bespoke kitchen source: deVOL.
While I am an admirer of a range of lovely kitchen design styles, nothing tugs at the heartstrings like a charming European country style kitchen with a mix of old and new, bespoke design, and handcrafted elegance.
Rustic English Country Kitchen Design Inspiration
deVOL Kitchens
If you're a fan of deVOL, you may have heard they also have a presence in the USA! Yep. I'm dying to visit to view the work in person. Visit deVOL's Bond Street, New York showroom!
Shaker Kitchen in deVOL's Cotes Mill Showroom
First, let's take a closer look at deVOL's Shaker Kitchen in their showroom at Cotes Mill (a historic 16th Century water mill near Loughborough in the UK with four floors of showroom displays of their lovely work). While it showcases a treasure trove of finely crafted kitchen "furniture," it is also brimming with rustic bespoke kitchen design inspiration.
1. Charming Mix of Cupboards in a Rustic English Country Kitchen
2. Varied Textures Add Interest & Warmth in a Lovely European Country Kitchen
3. Elegant Chandelier in a Rustic English Country Kitchen
4. Old Windows Add Character to a Rustic Country Kitchen in the UK
5. Apron Front Farm Sink in a Shaker Style Kitchen
6. Pale Palette in an English Country Kitchen With Rustic Elegance
7. Low Ceilings in a Lovely Bespoke Kitchen by deVOL
8. Modern Function With Old World Charm in a Charming English Country Kitchen
9. Superb Craftsmanship in a Rustic Bespoke Kitchen by deVOL
More Bespoke English Country Kitchen Design Inspiration from deVOL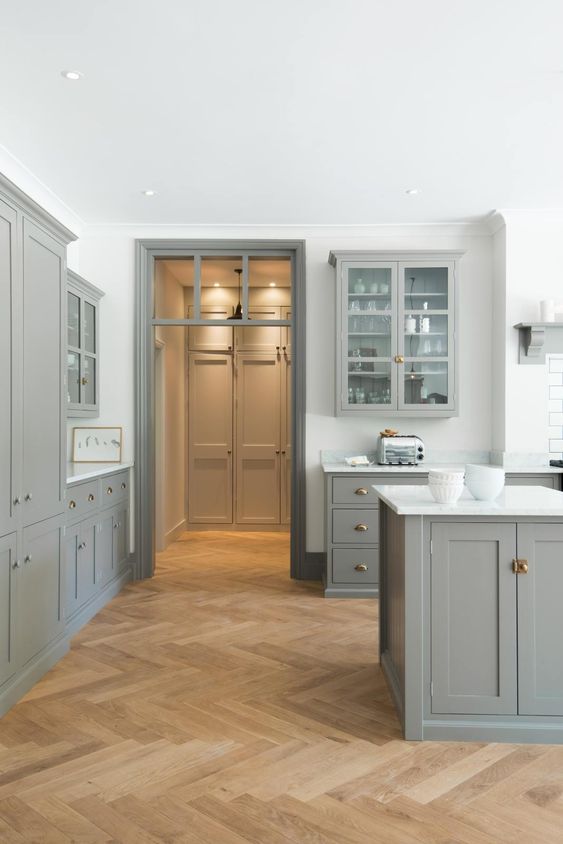 10. Chalky Hues for Cabinetry in a Classic Shaker Kitchen by deVOL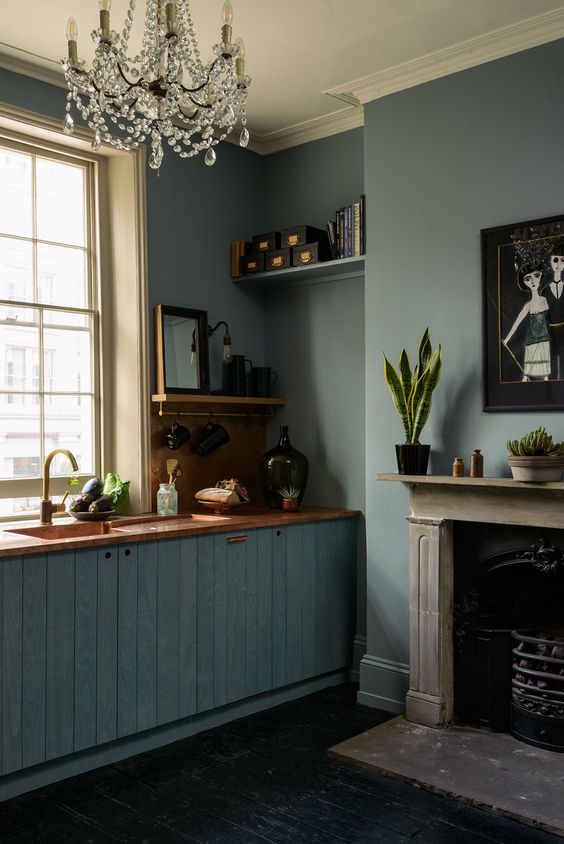 11. Art and Quirky Touches in a Rustic English Country Kitchen by deVOL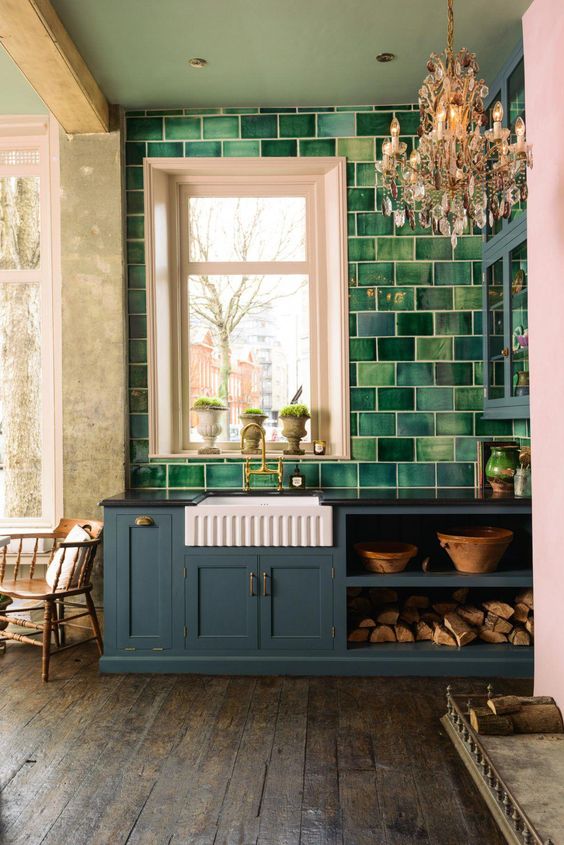 12. Handmade Tile Backsplash in a Colorful European Country Style Kitchen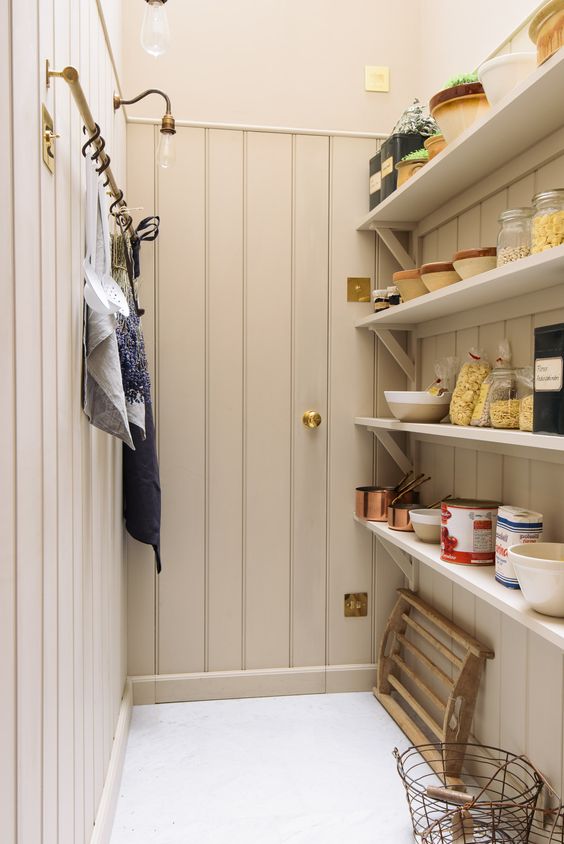 13. Earthy Materials Like Rush Seating & Woven Pendants in a Rustic Kitchen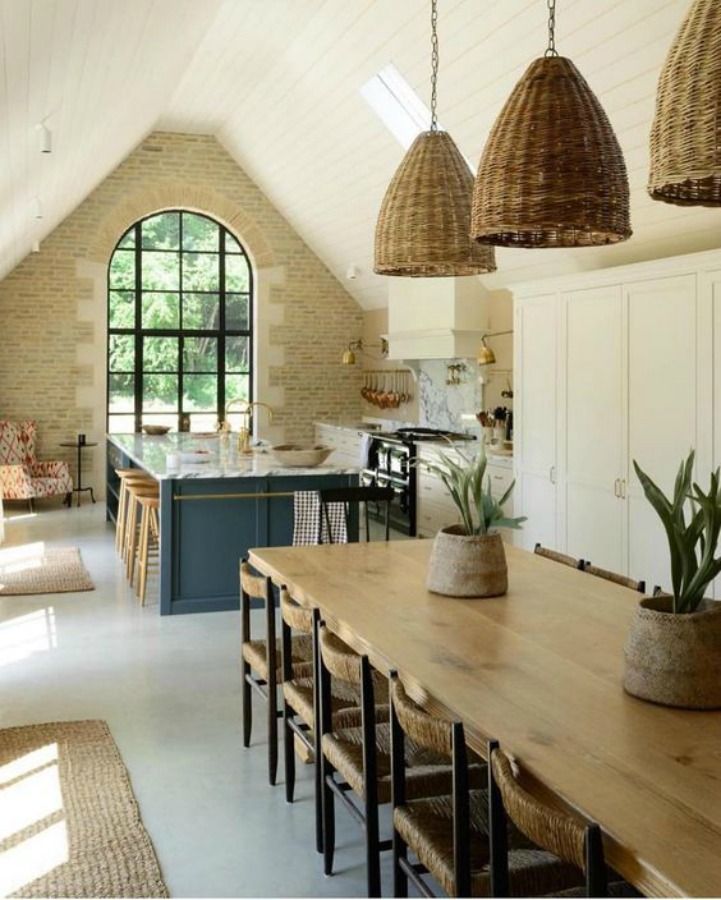 14. Elegant Stone Work Surfaces in a Magnificent Bespoke Kitchen by deVOL
15. Copper & Aged Brass Accents in a Luxurious Yet Charming Bespoke Kitchen
16. Open Shelving in a Luxurious Bespoke Kitchen by deVOL
17. Architectural Interest in a Beautiful Bespoke Kitchen With Steel Windows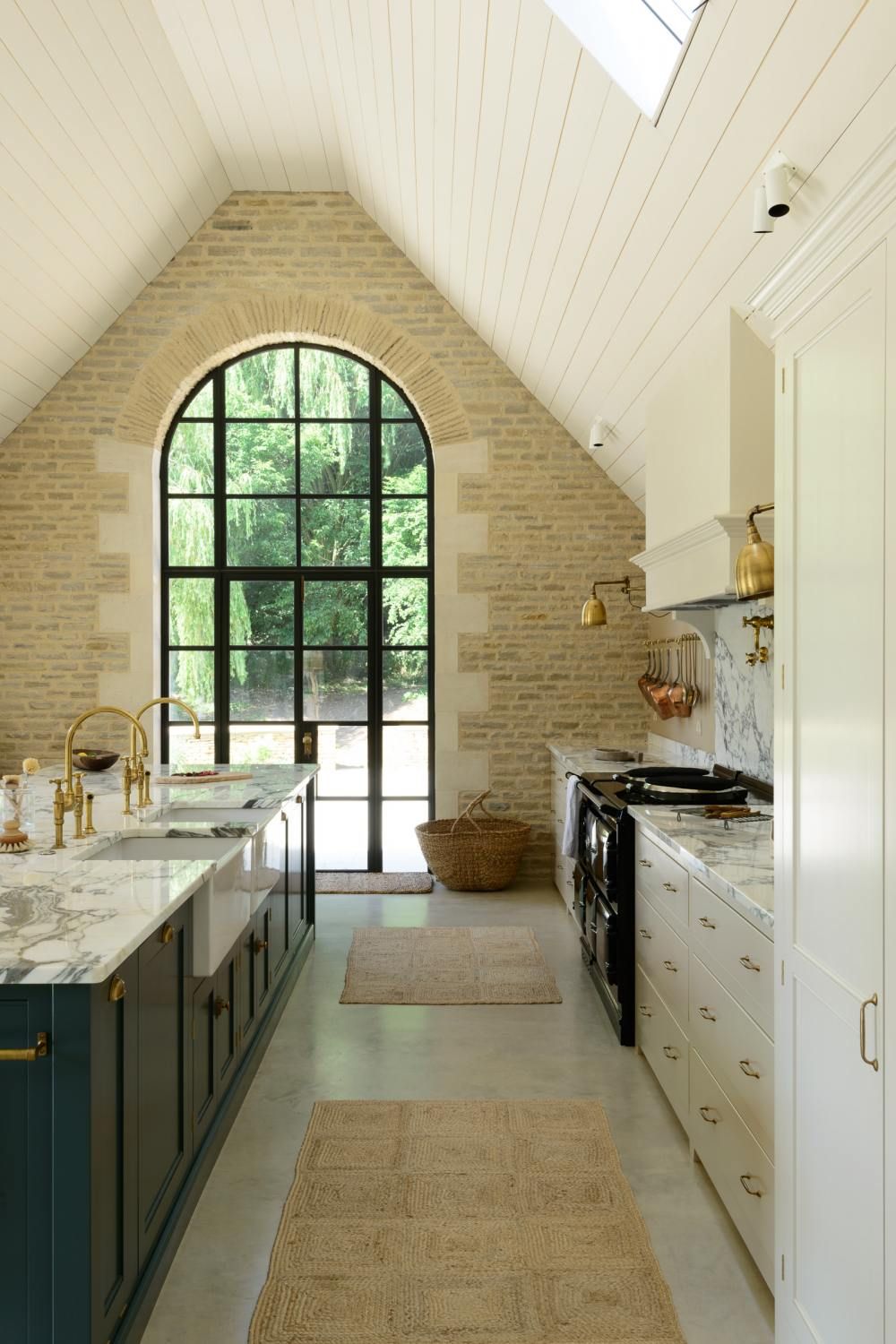 18. Traditional Style Range in an Inspiring Kitchen by deVOL
19. Freestanding Feel in a Lovely Serene English Country Kitchen
20. Scullery Still Life Loveliness in a Serene English Country Kitchen by deVOL
21. Underbaked Effortlessness in a deVOL Bespoke Shaker Kitchen at Cotes Mill
For a peek at beautiful French farmhouse kitchens, visit this kitchen decor inspiration, and to see a new country French kitchen, check out this French inspired kitchen design.
Rustic Kitchen Decor in the Spirit of Charming European Country Style
I independently selected products in this post—if you buy from one of my links, I may earn a commission.
Click on Images on Mood Board to Go to Buying Info!
See these inspiring European country style kitchens for more design goodness.
Peace to you right where you are.
-michele
Shop for items you already intended to buy on Amazon RIGHT HERE (not just items in posts), and also find home decor here to keep decor inspiration flowing on Hello Lovely!
Hello Lovely is a participant in the Amazon Services LLC Associates Program, an affiliate advertising program designed to provide a means for sites to earn fees by linking to Amazon.com and affiliated sites.