Rustic Elegant French Farmhouse Design Ideas, Part 2 continues with charming Country French interior design ideas. CLICK HERE FOR PART 1 to be taken to dreamland! We'll look closer at how favorite designers achieve an authentically French look…not an easy feat! If you love the soft beauty and rusticity of French limestone, confit jars, wood beams, and perfectly patina-ed hardware…salut chérie!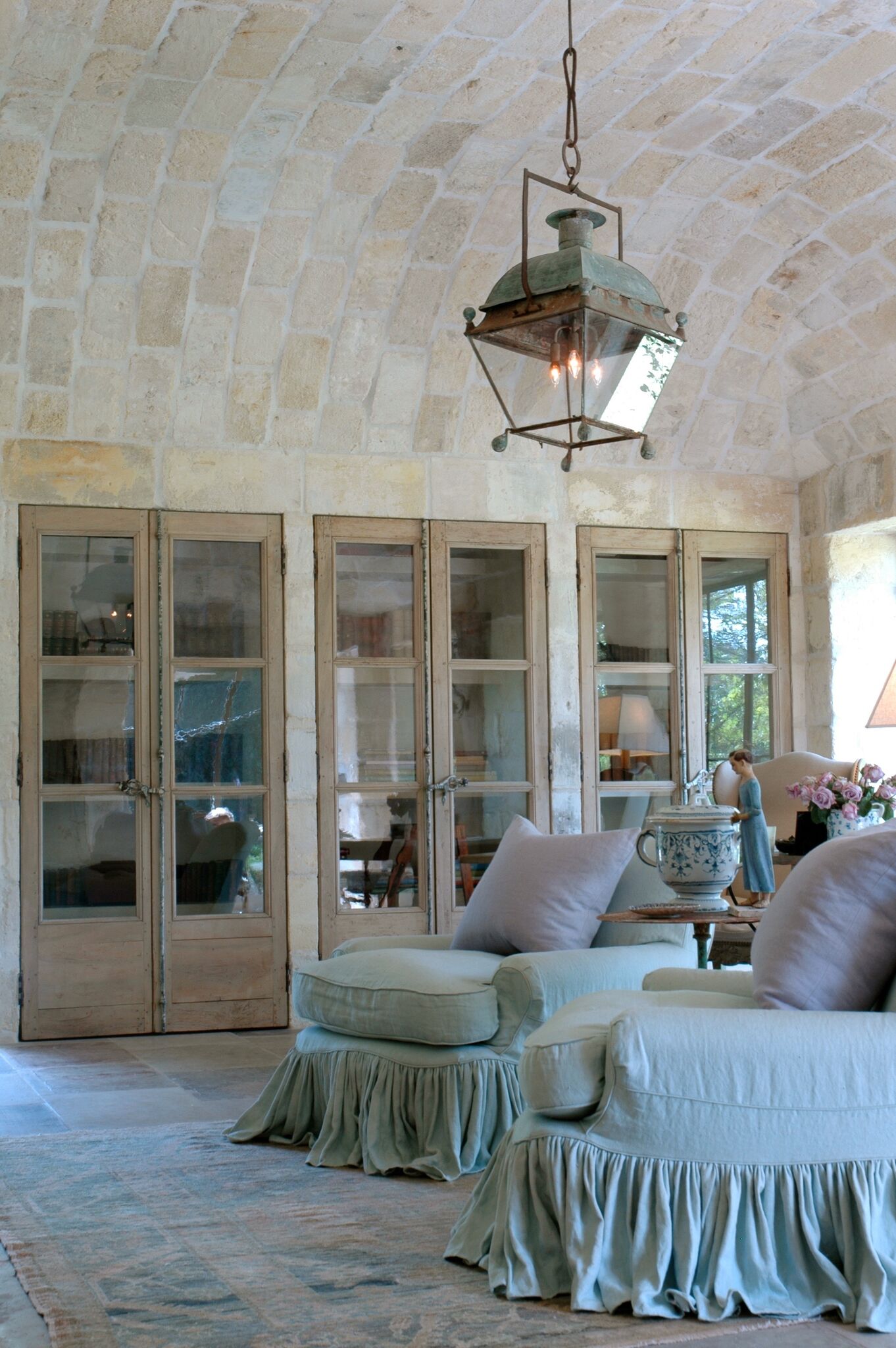 Rustic Elegant French Farmhouse Design Ideas
Pin this post for future reference HERE!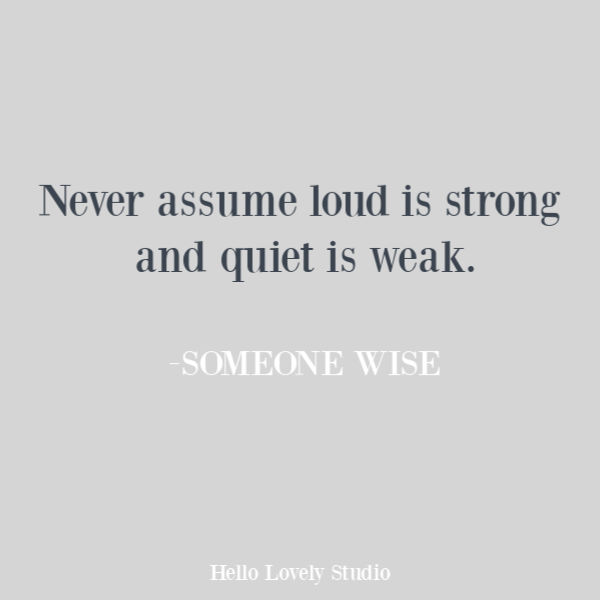 This post contains affiliate links which I hope you will use since they won't cost you a penny extra yet may earn this blog a small commission.
See DESIGN IDEAS 1-20 right here.
French Farmhouse Design Idea No. 21: RUSTIC FARM TABLE
There is nothing like a long, rustic farm table or harvest table in an informal dining area to bring the family together!
Also find gorgeous examples RIGHT HERE.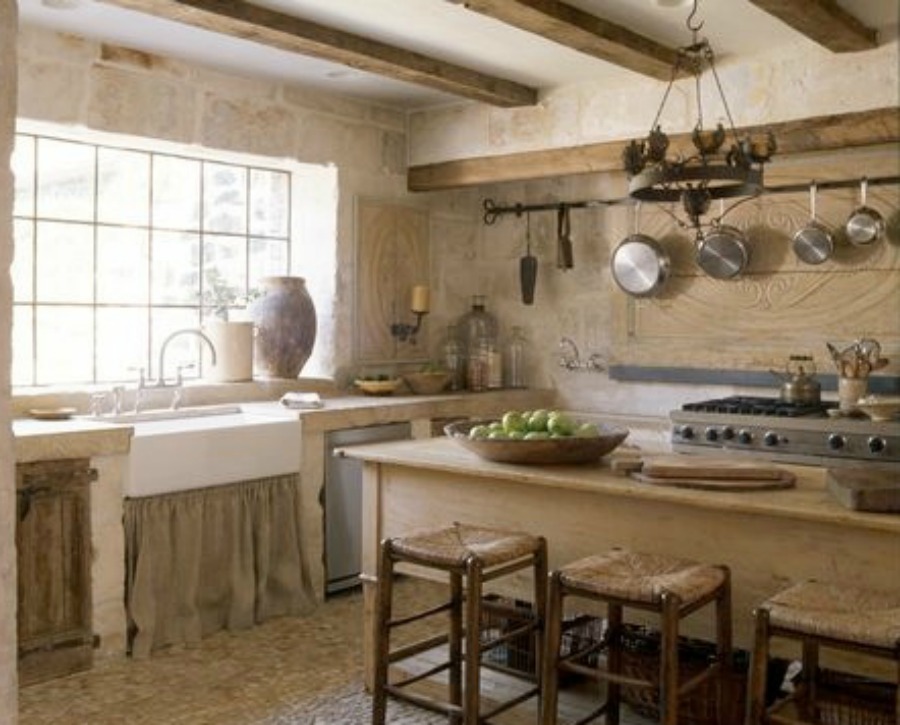 French Farmhouse Design Idea No. 22: SOFT NEUTRAL PALETTE
Many moons ago, I painted our master bedroom a moody, deep shade of peacock blue which we enjoyed all of 15 minutes!
When it's a timeless, tranquil, French inspired rustic look you're after, take cues from sand, sea, and snow.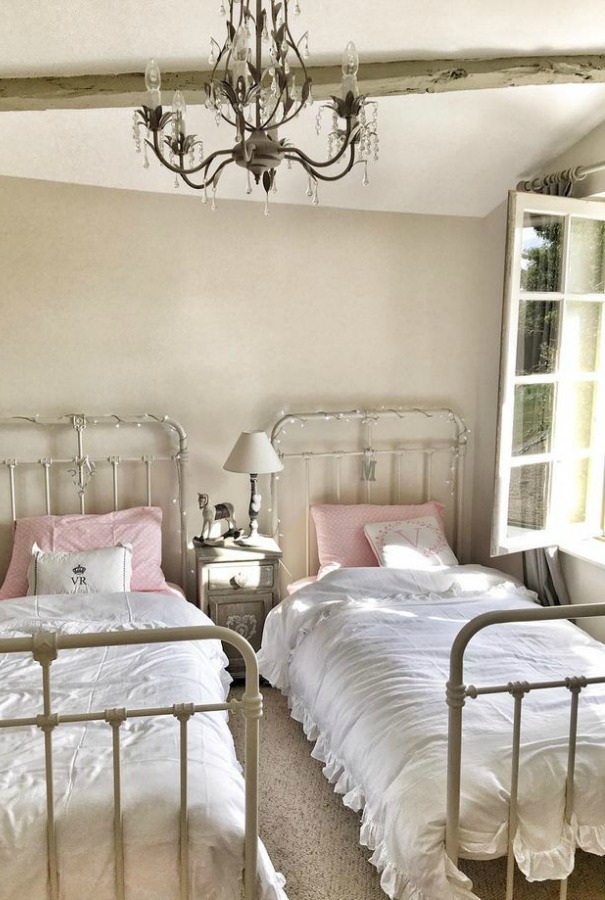 This kids bedroom below sends little girls off to dreamland quietly while vibrant hues blossoming outside beckon them to frolic!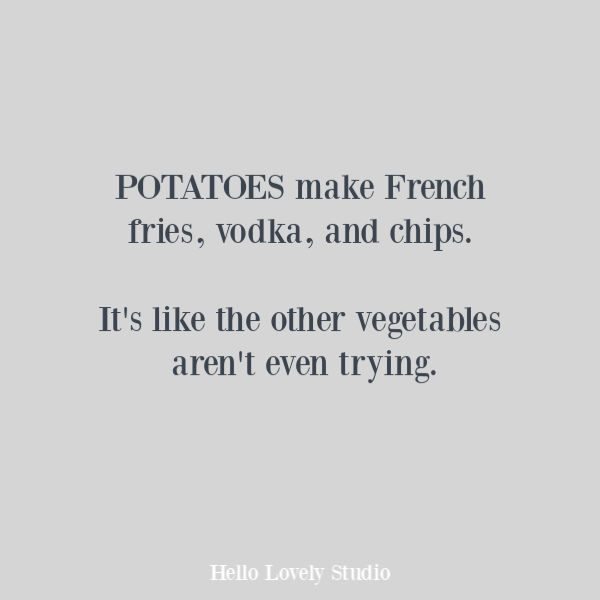 French Farmhouse Design Idea No. 23: RECLAIMED MATERIALS
If ever you have a chance to build a home and you love French farmhouse style, consider incorporating reclaimed materials into the design.
When we built our previous home, we found beautiful architectural salvage and vintage design elements to weave into the construction. (Leaded glass windows installed inside interior rooms, etc.)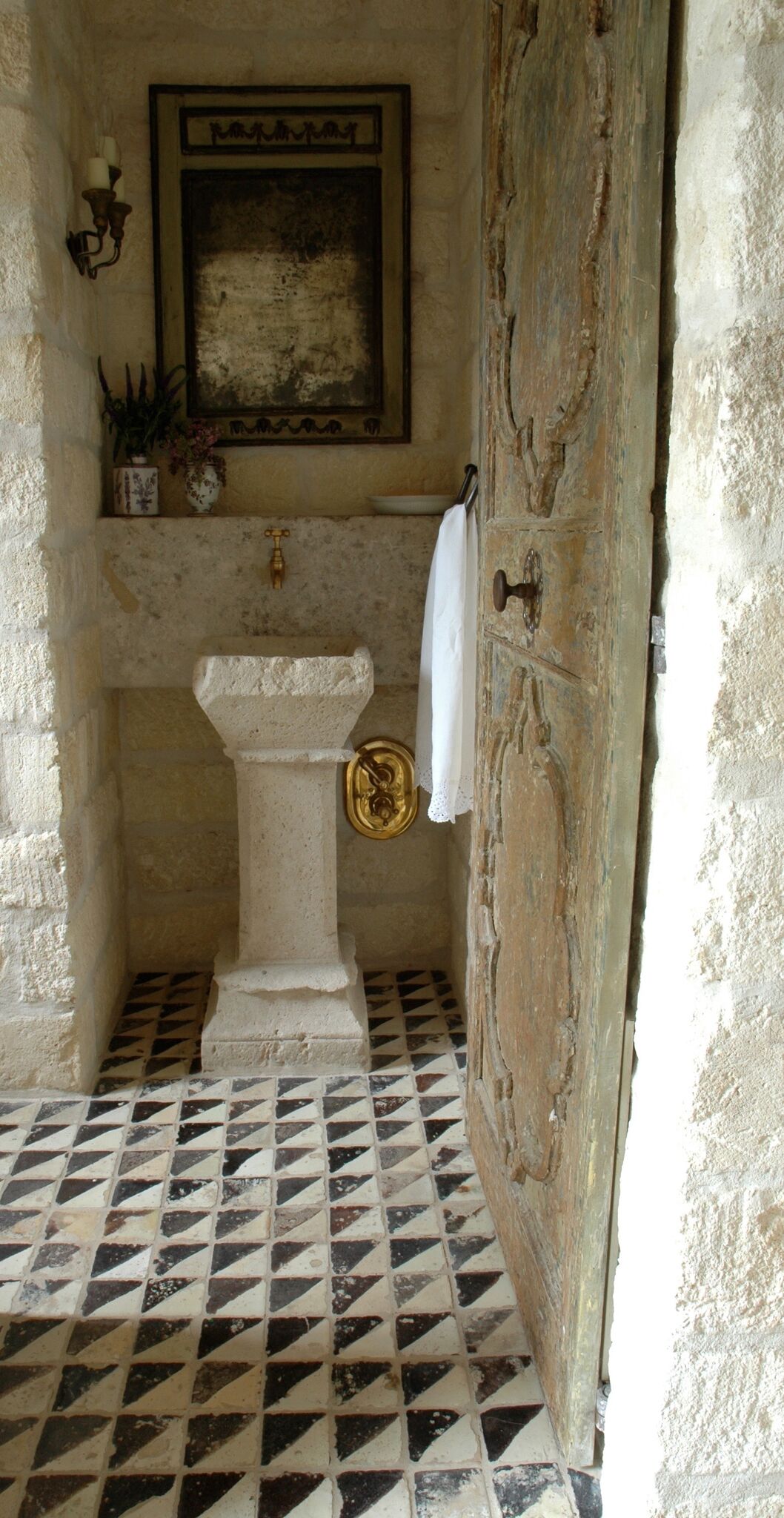 So many new builds lack character and personality. It's gratifying to customize with reclaimed materials, knowing no other home like yours exists!
French Farmhouse Design Idea No. 24: FARM STYLE PENDANTS
These artisan farm style pendants in a French farmhouse kitchen are custom through Vivi et Margot.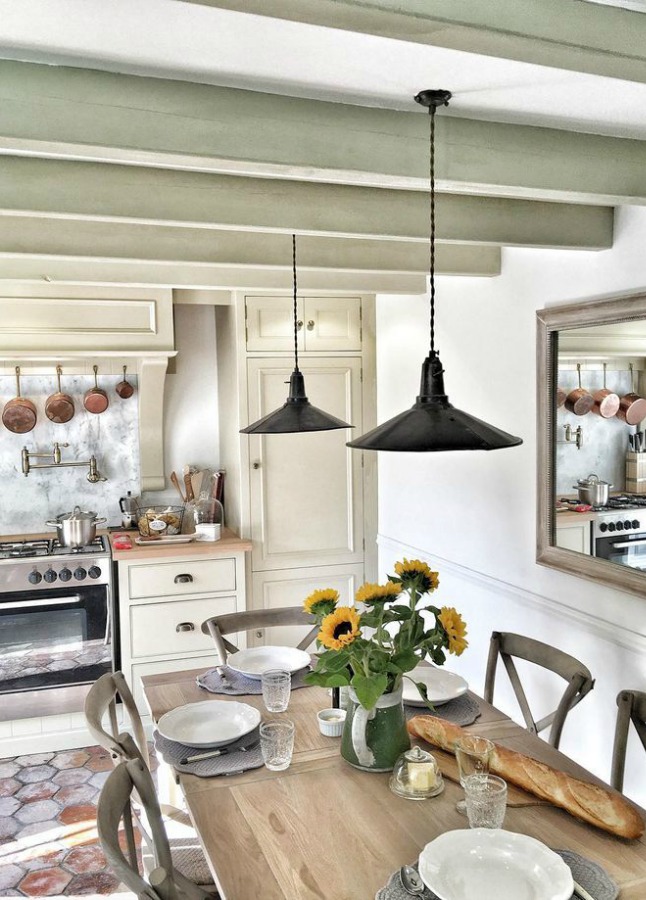 There are also plentiful options for similar beauties such as THESE and THESE.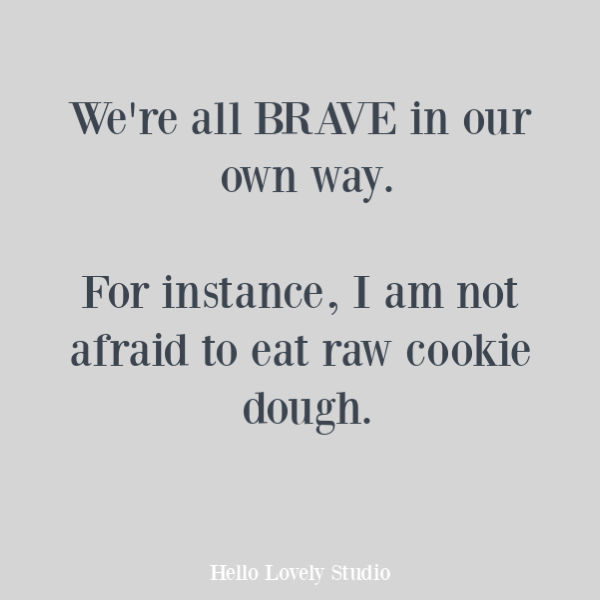 French Farmhouse Design Idea No. 25: PLASTER & NO PAINT
Here's a minimal look for walls from Patina Farm. In lieu of paint, a thin coat of Kal-Kote is troweled over drywall.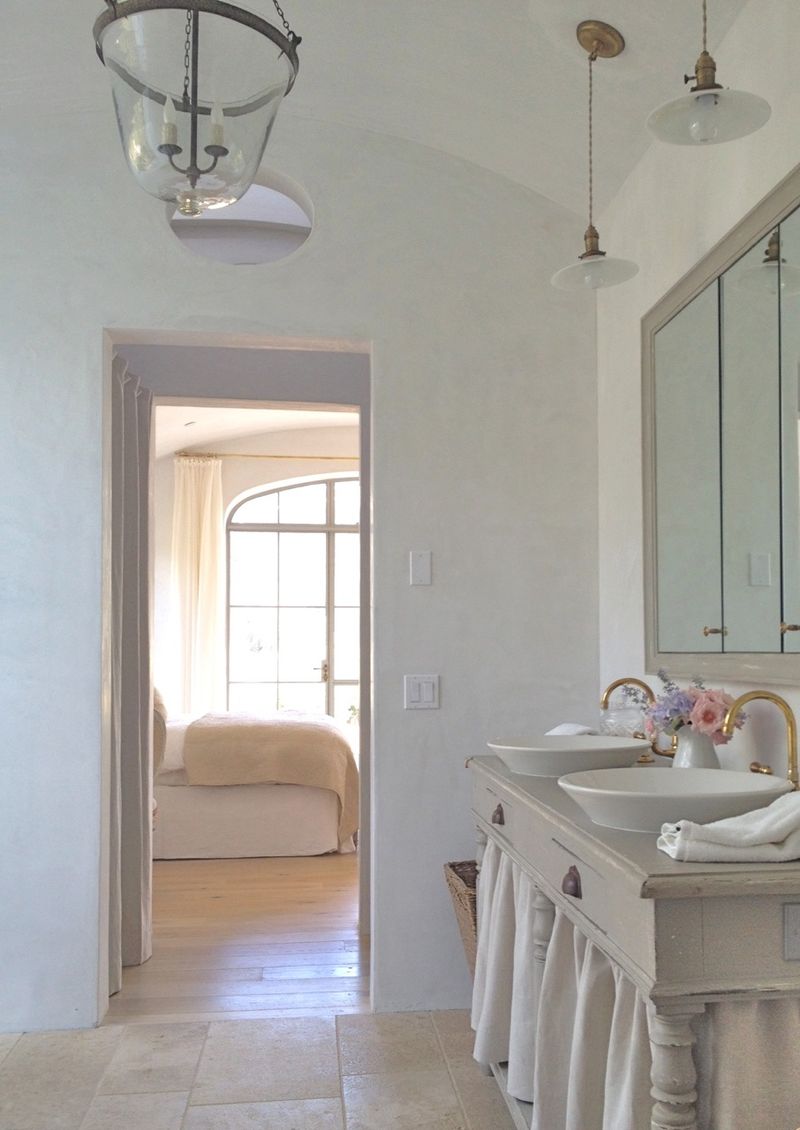 My thoughts will always turn to Houston-based Segreto Finishes when I think of the prettiest artisan plaster and wall finishes!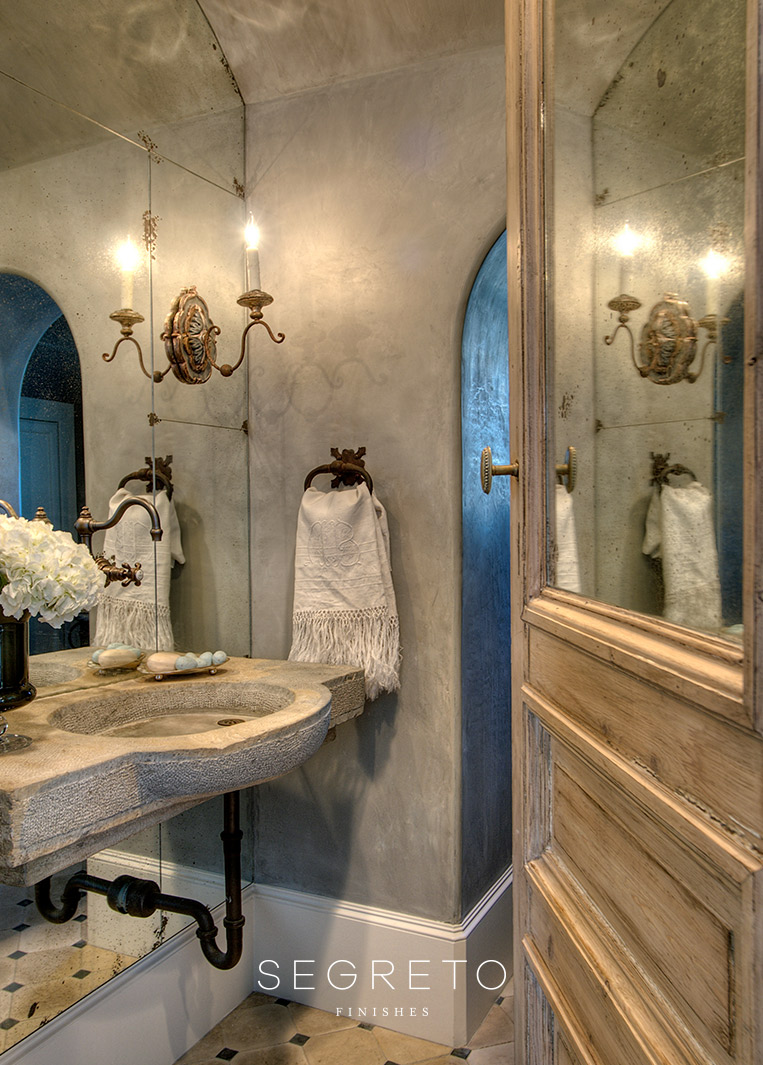 Seen what their team can do to transform walls!?!
French Farmhouse Design Idea No. 26: SKIP ORNAMENTAL TRIM
Another decidedly minimal option, consistent with historic farmhouses? An absence of door casing, trim, and baseboard.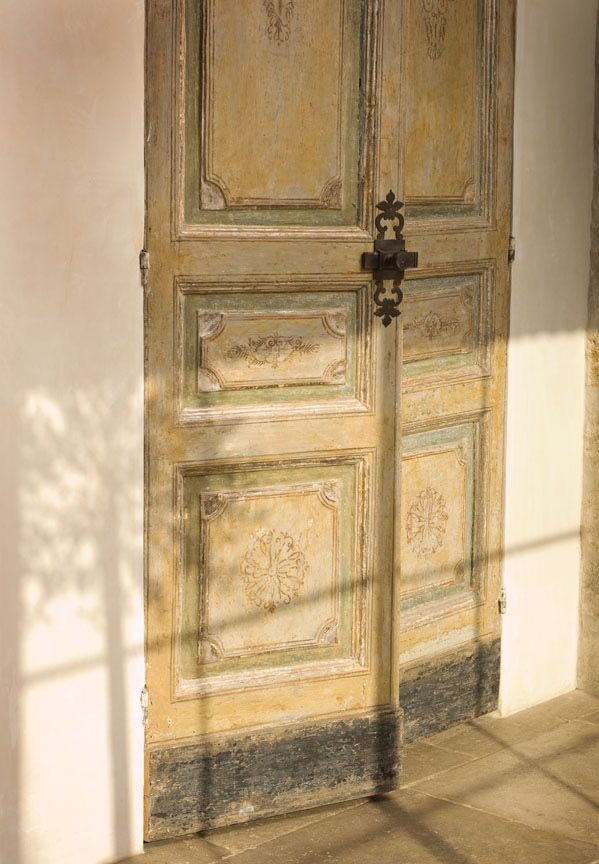 Obviously, this is not a look for everyone and not one to choose if your doors are sub-par, but you're in fantasyland here, mes amis.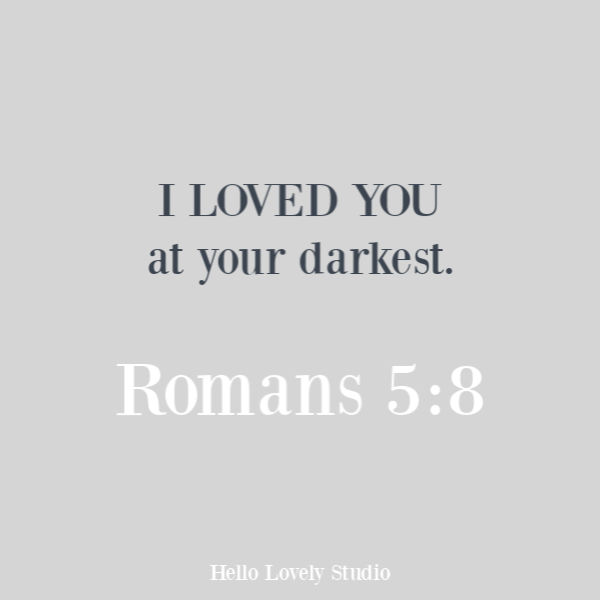 French Farmhouse Design Idea No. 27: WHITE OAK WOOD FLOORING
You must know by now how much I love white oak! We have installed white oak in multiple projects, and I mused about engineered vs. hardwood options with white oak RIGHT HERE.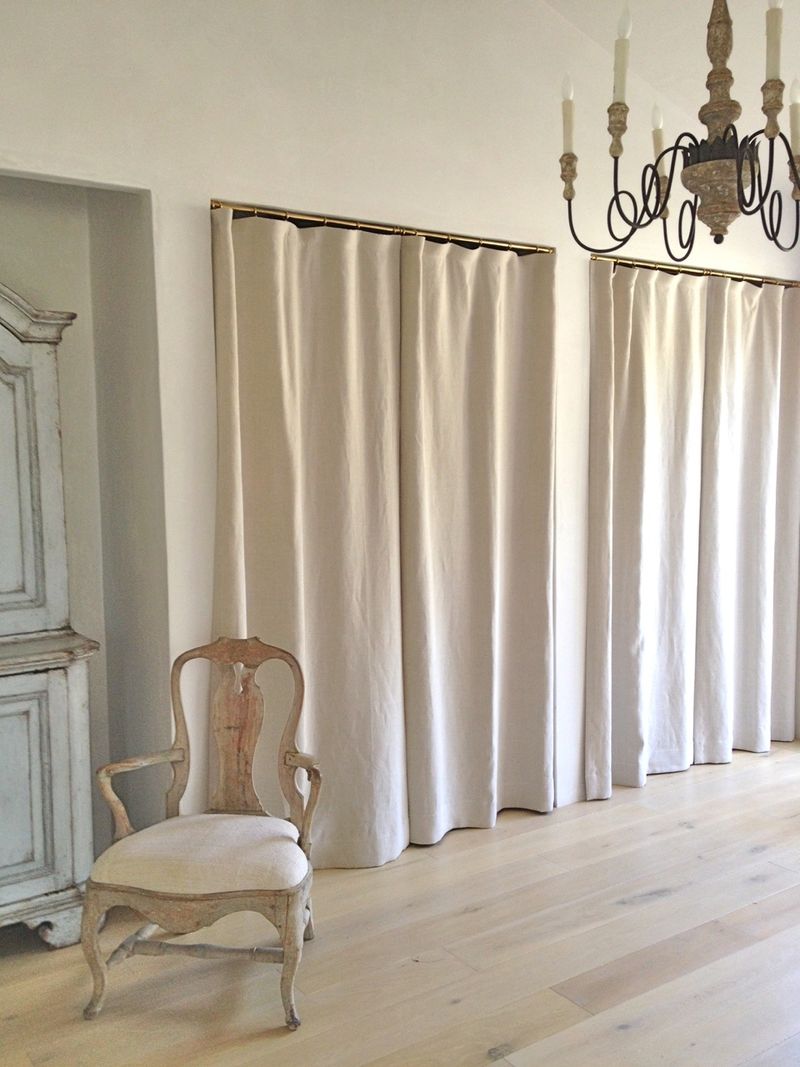 At Patina Farm, Brooke mentioned on Velvet and Linen, that they opted for pre-finished white oak planks.
French Farmhouse Design Idea No. 28: GRAIN SACKS
Do these ever fall from favor?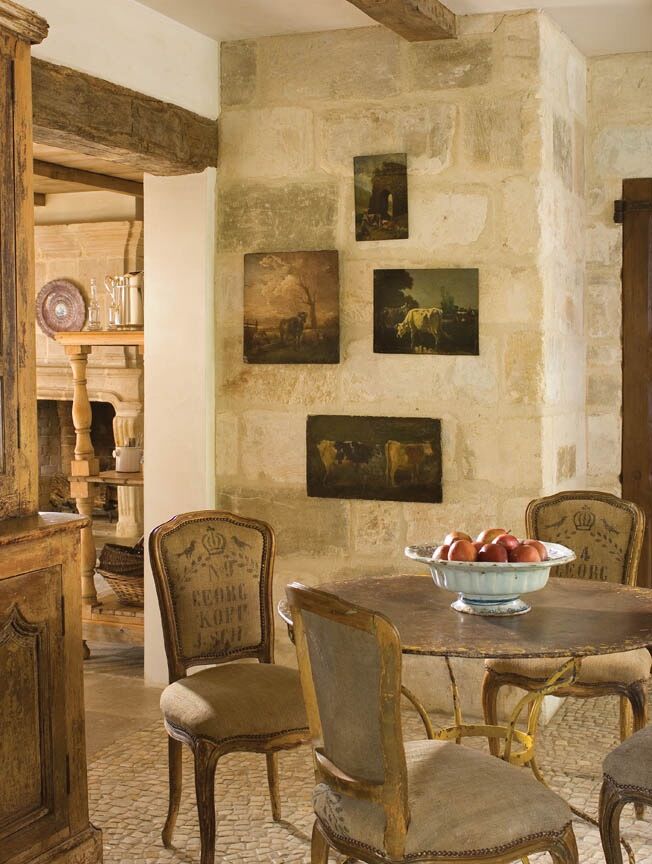 Vintage grainsacks are so fun to collect, still widely available, and perfect for a variety of applications including chairs, pillows, and table runners.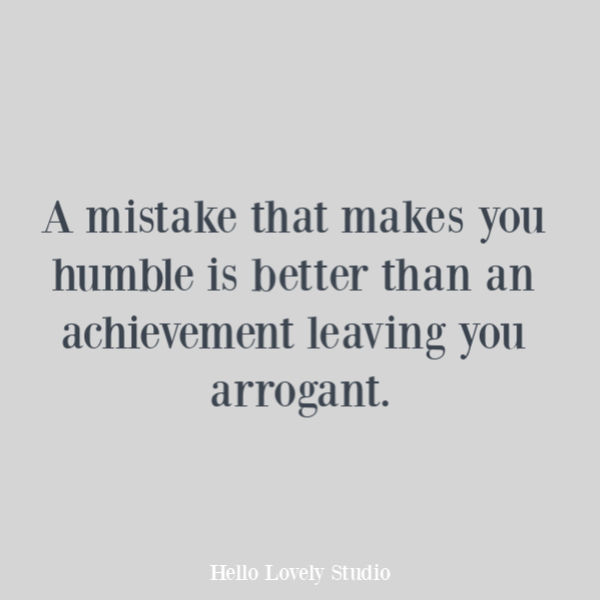 French Farmhouse Design Idea No. 29: CANDLE STYLE CHANDELIERS
Ooh lala, the romance of candlelight! To capture the glow, place old or new French style chandeliers EVERYWHERE and don't forget the dimmer switch.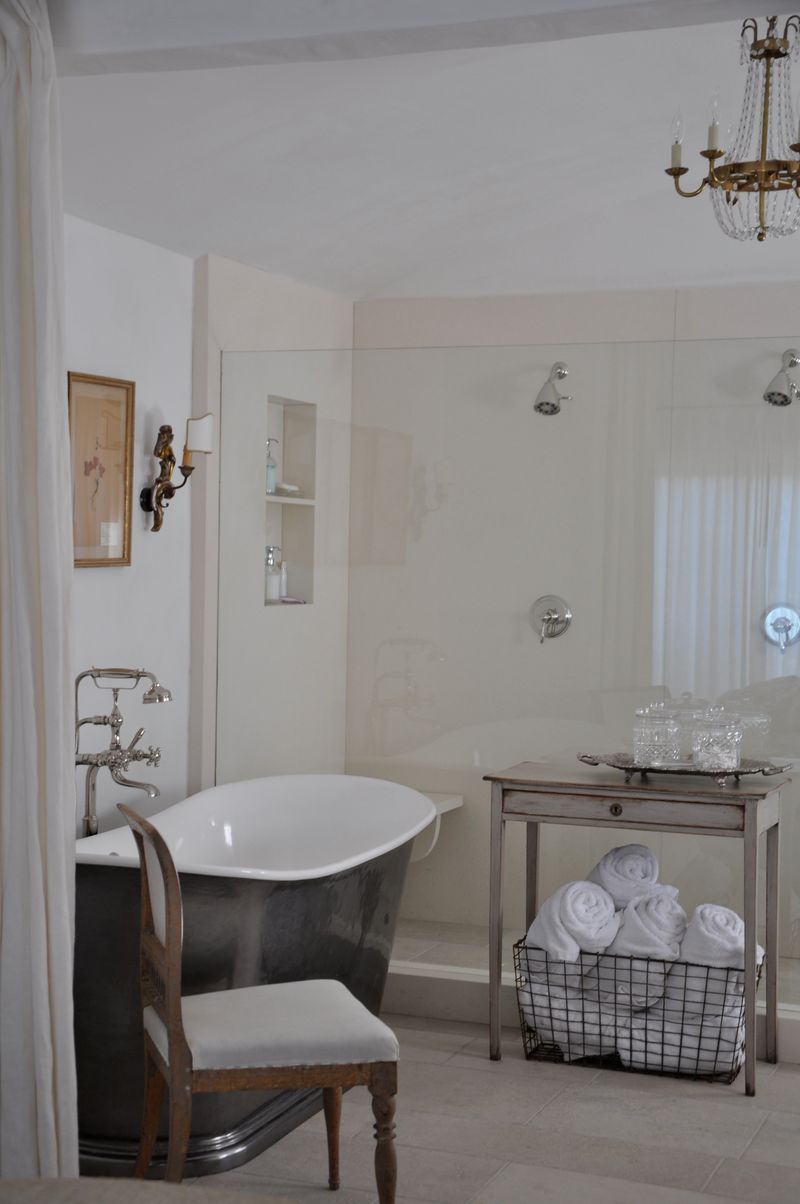 French Farmhouse Design Idea No. 30: RUSTIC LANTERNS
They're handsome, often come with patina-lovely aged goodness, and can do wonders in a room where you don't want things to become too sweet or precious.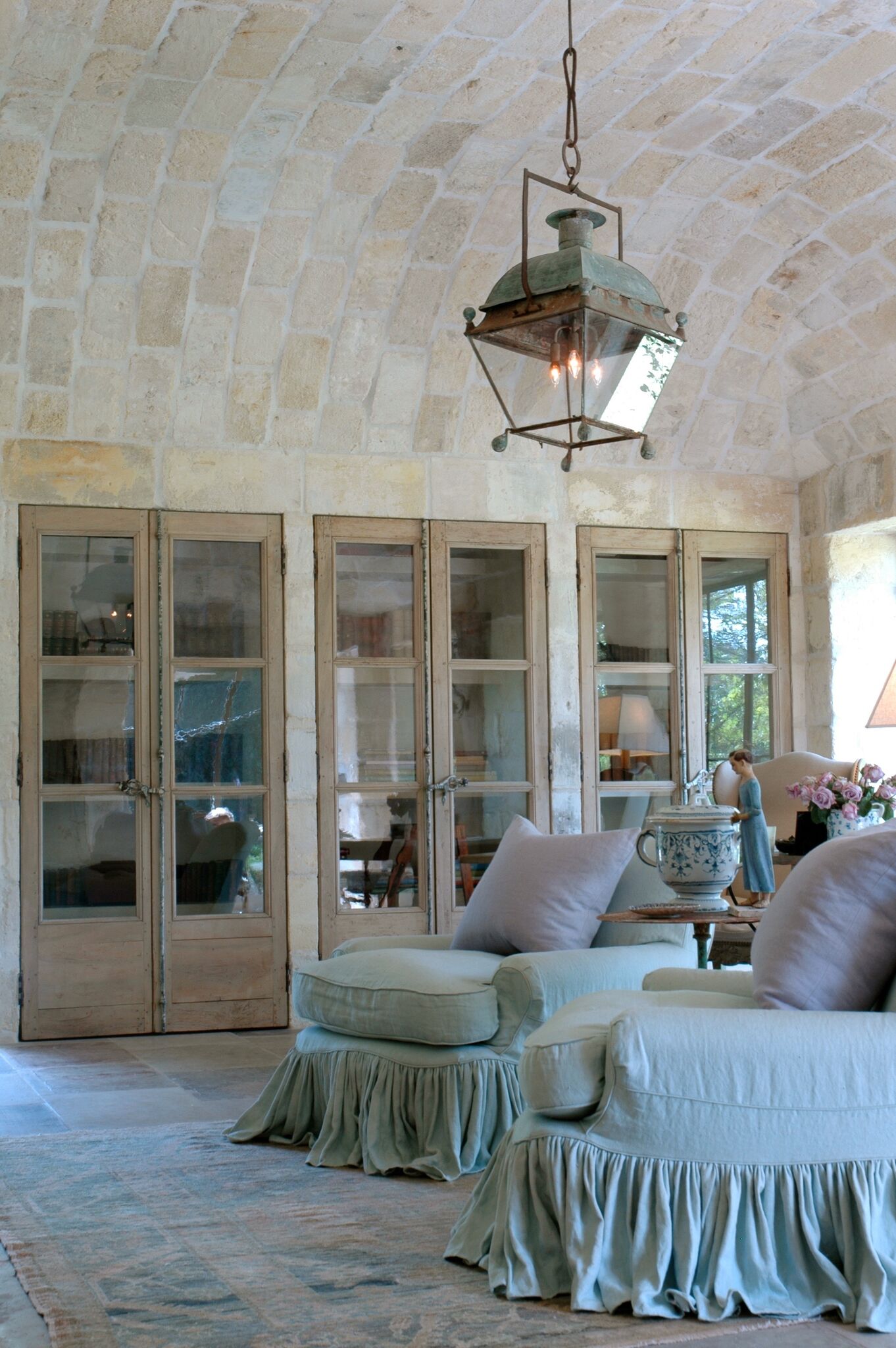 Find a few possibilities HERE.
French Farmhouse Design Idea No. 31: AIRY & FUNCTIONAL BATH
This bath redo was such a refreshing project to see from the Giannettis a few years back.
They renovated their kids' bathroom with simplicity in mind. Walls and shower were covered in pool plaster.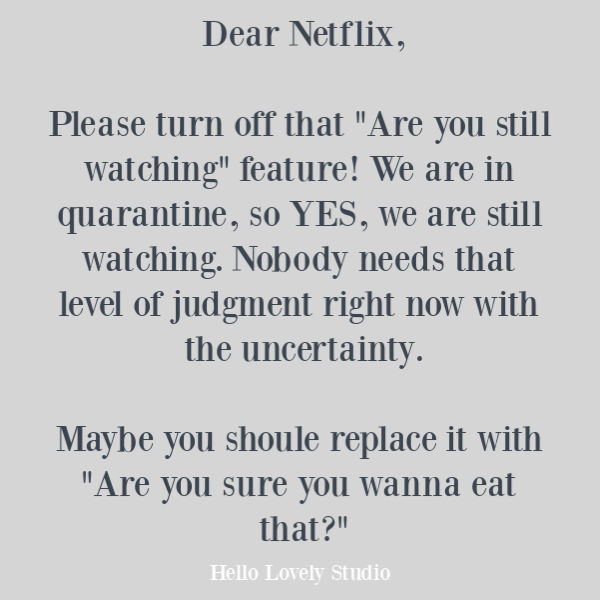 A unique vanity was created from an old table, and a sheet of glass keeps the small space airy.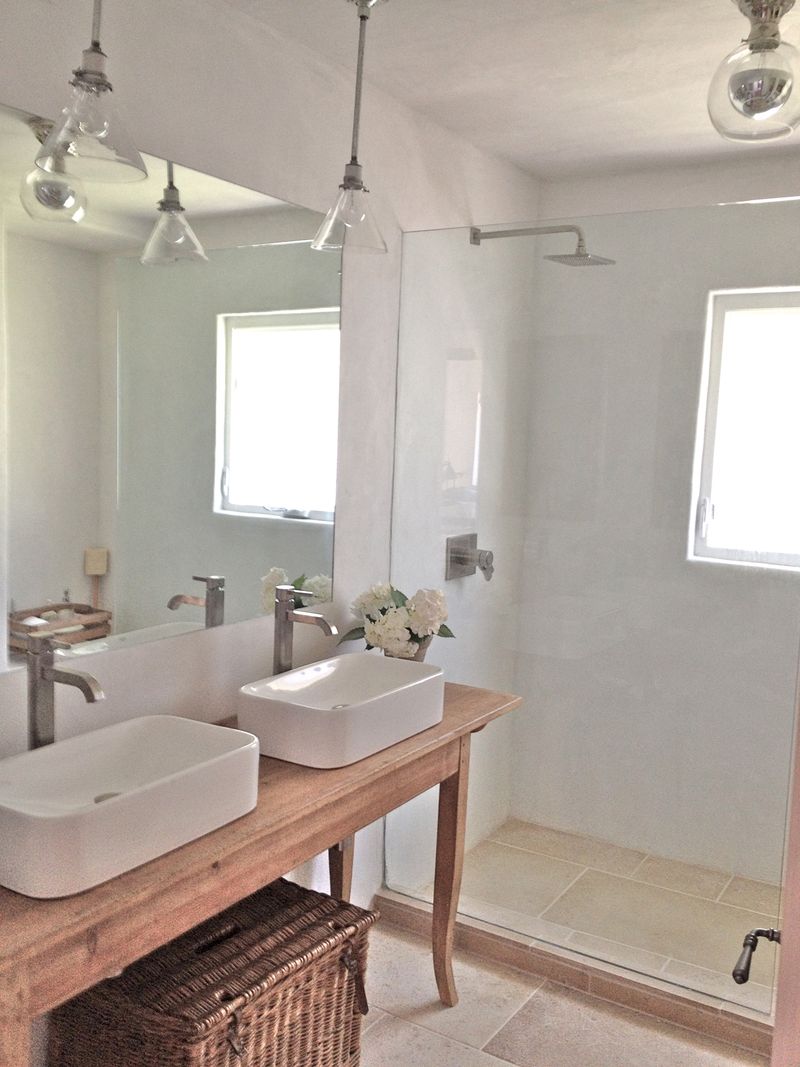 In the market for a pretty French basket for storage and texture? SEE THESE.
French Farmhouse Design Idea No. 32: AGED POTS
Here's a simple idea to bring French charm to your patio or anywhere…new and old terracotta pots can be found easily, and you can age them if you'd rather not let nature take its sweet time.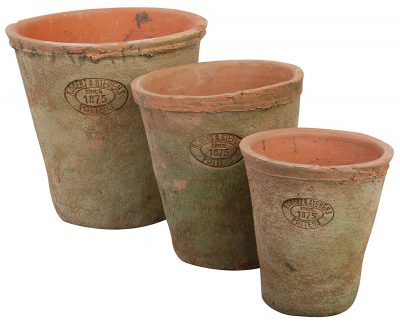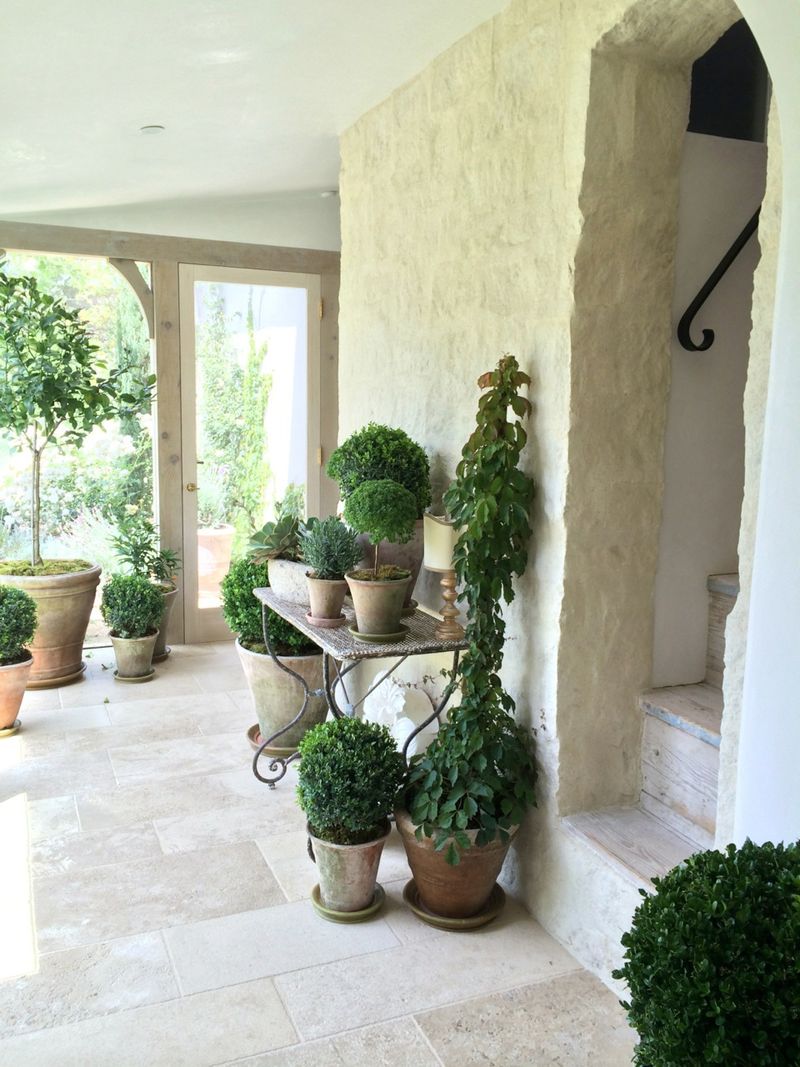 French Farmhouse Design Idea No. 33: WOOD SHUTTERS
No need for fancy schmancy drapery panels in every room!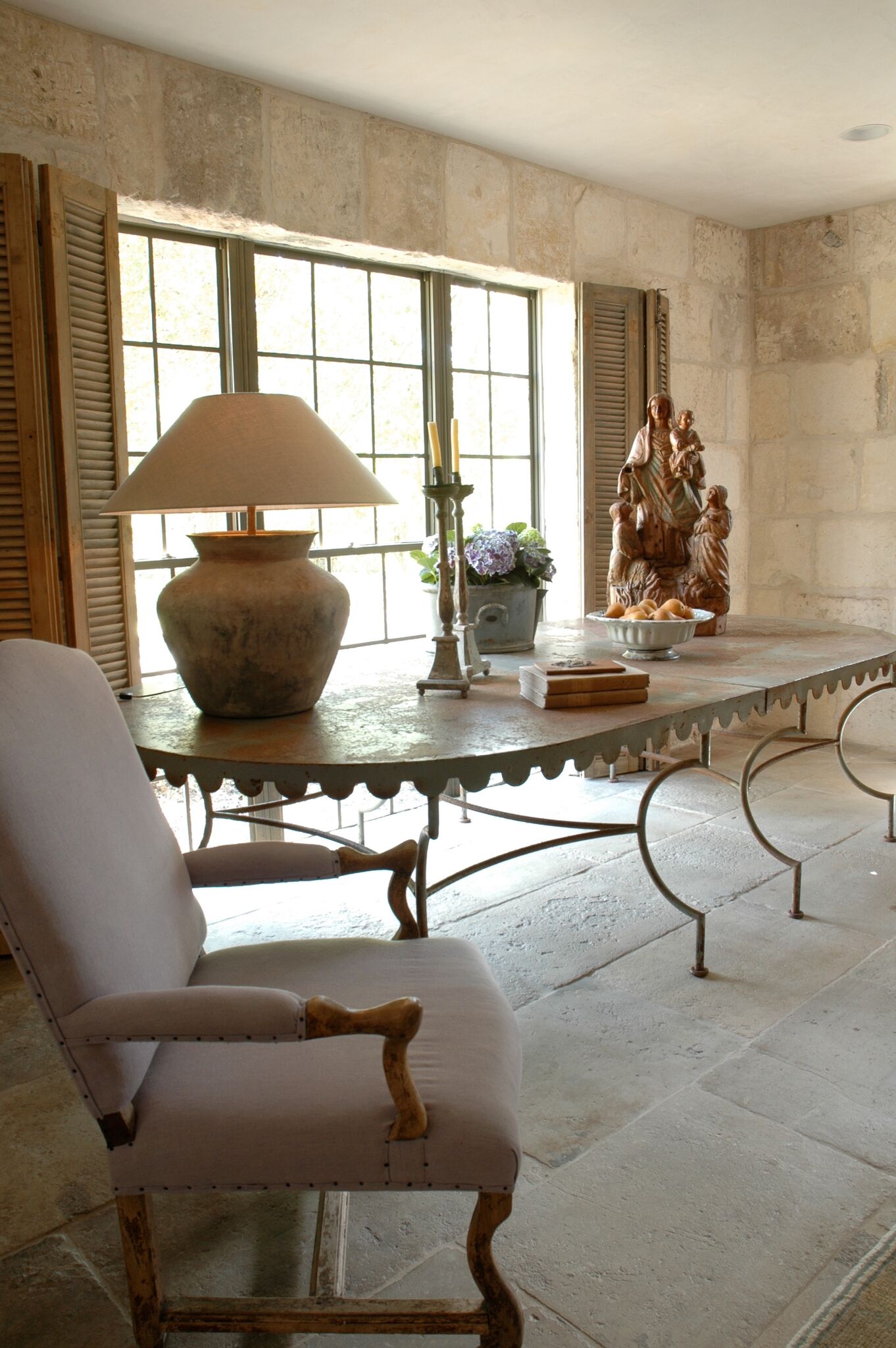 I admire working shutters in a room for function, beauty, and authenticity.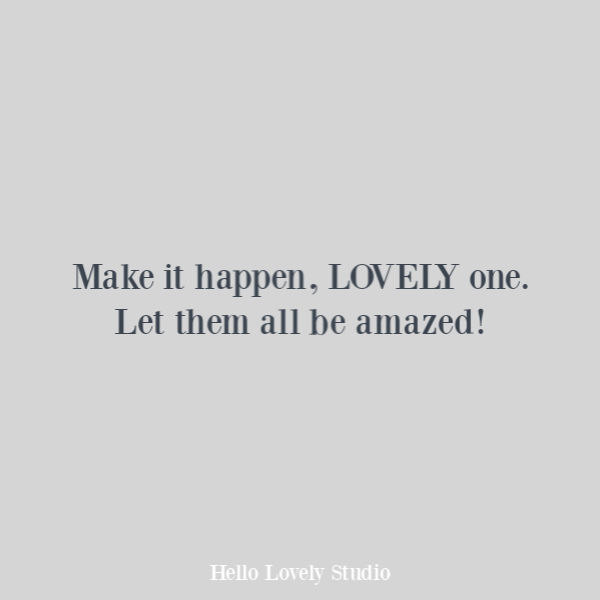 French Farmhouse Design Idea No. 34: COMFY SEATING
Thank goodness there are beautiful and comfy modern options in the marketplace when you love French country style seating. This custom chaise is from Giannetti Home.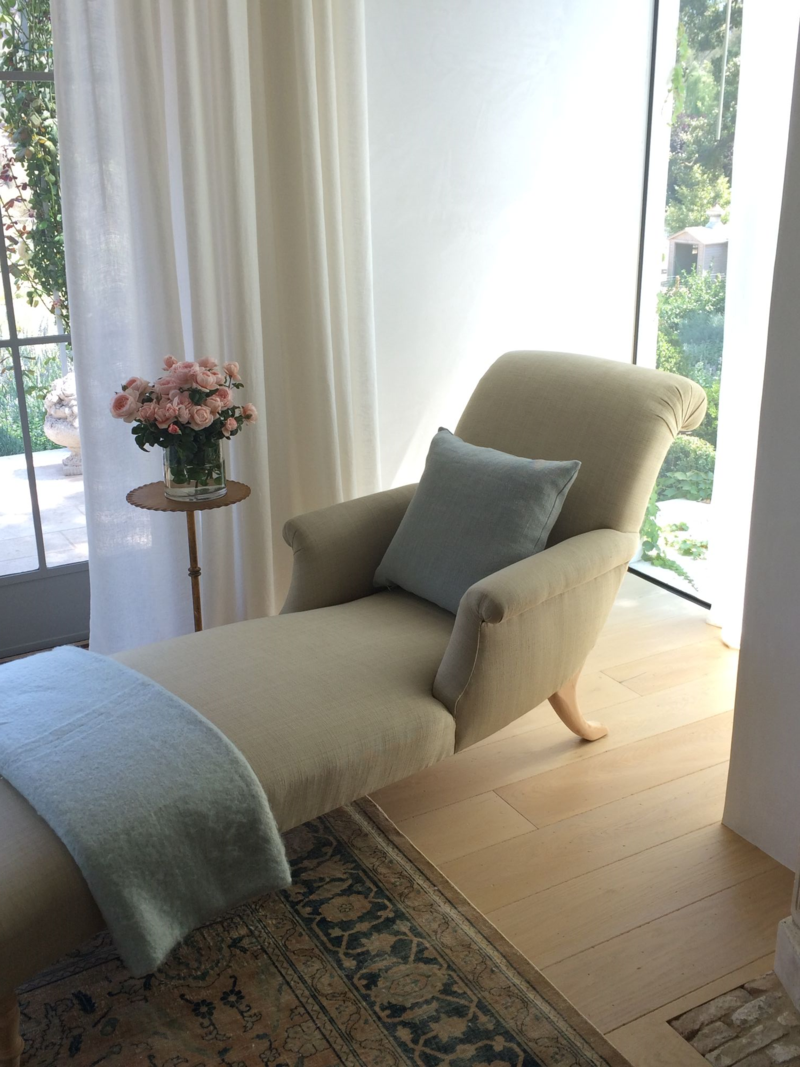 French Farmhouse Design Idea No. 35: ROMANTIC LIGHTING
Lighting is maybe not the first thing that jumps out of this breathtaking image from Chateau Domingue, but you can't neglect lighting and ambiance!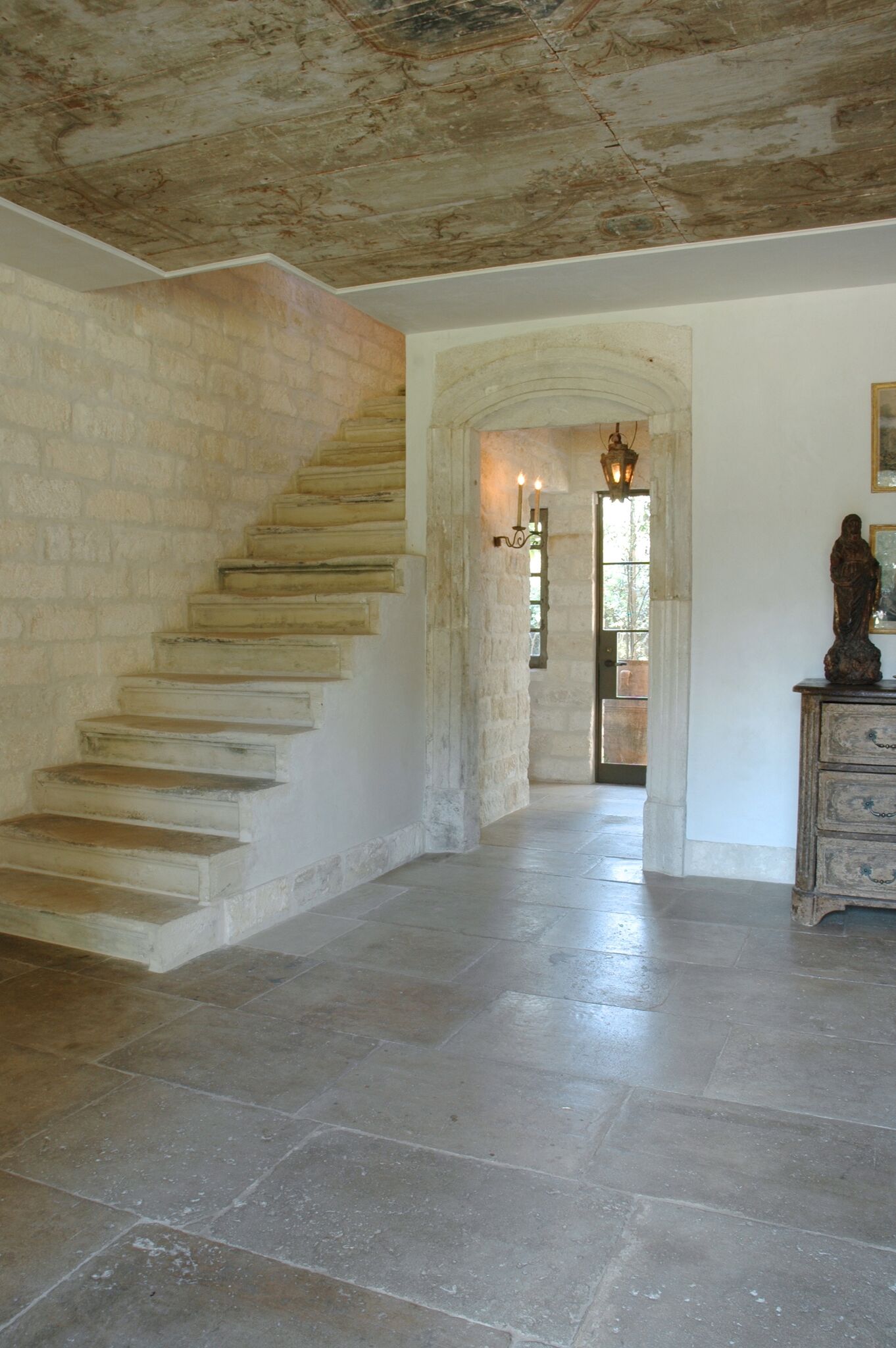 French Farmhouse Design Idea No. 36: LEMONS & LAVENDER
I loved the abundance and color Brooke Giannetti shared in this image of her breakfast area which looks as though it could easily be located in the South of France!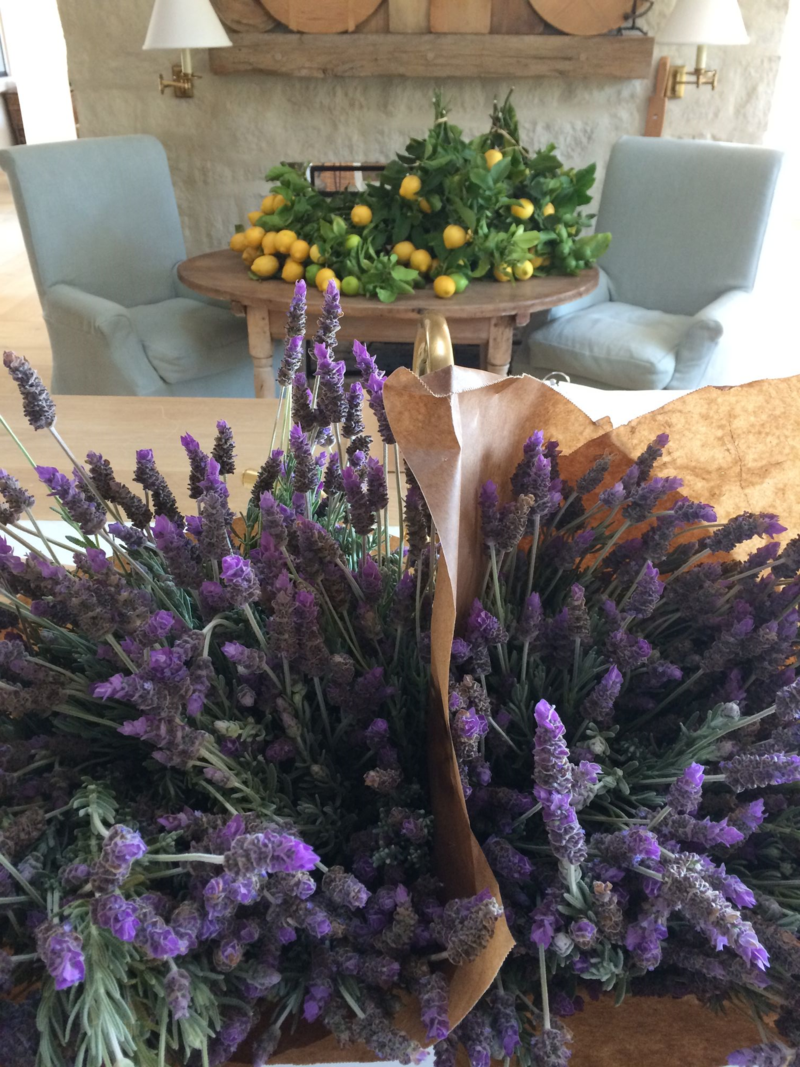 French Farmhouse Design Idea No. 37: STONE SINKS
It has always been a dream of mine to own a stone sink – so very rustic and charming.
Shhhhhh – don't tell my mama about this. A few years back, I drove and met a stranger at his storage unit to buy a stone sink advertised on Craigslist. Um yeahhhhhh. There was no sink to be found at the sketchy scene. Miss Fairy wasn't a bit amused when invited to browse just inside the dark cave. Lesson learned. No more dark alley Craigslisty rendezvous nonsense for this blogger.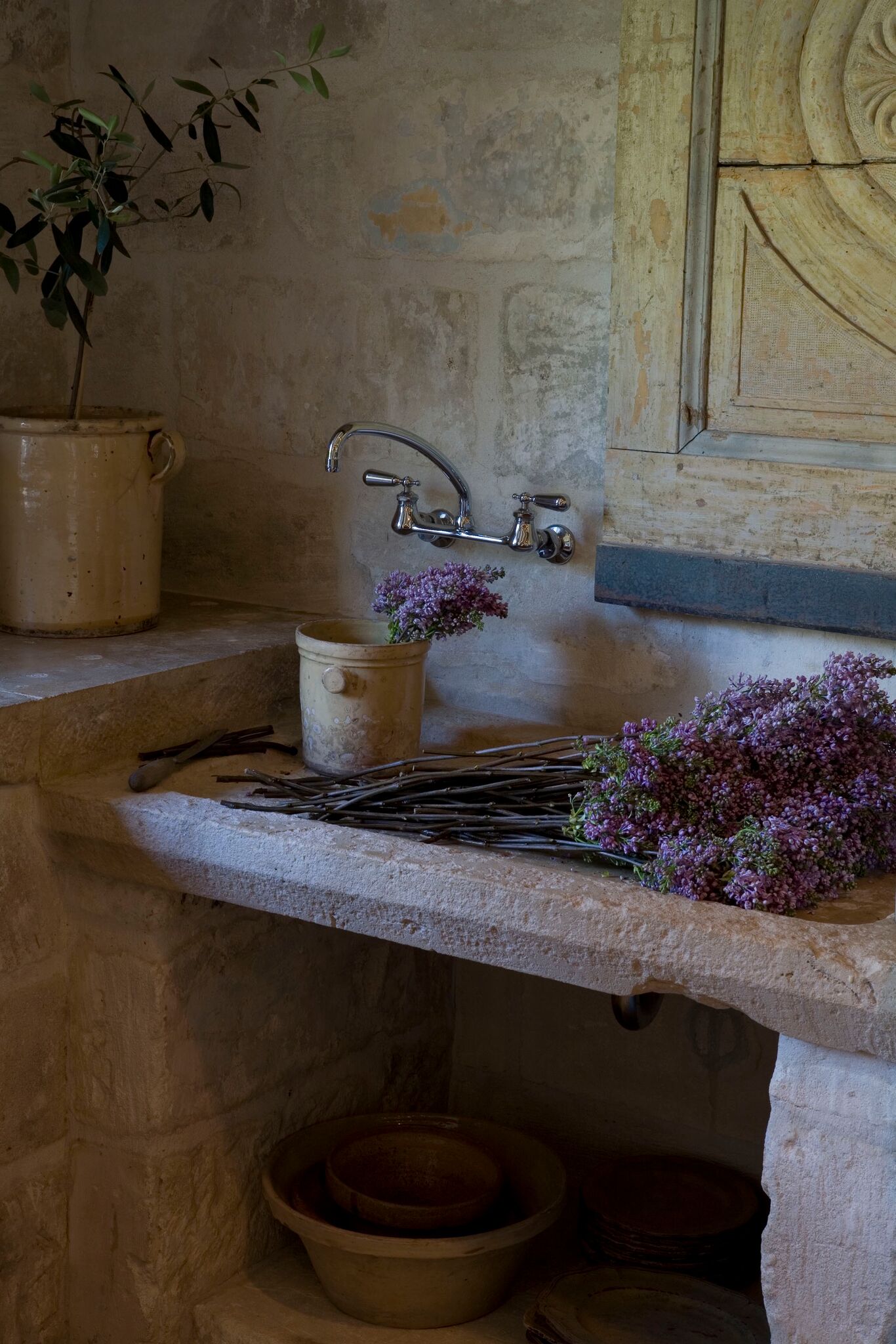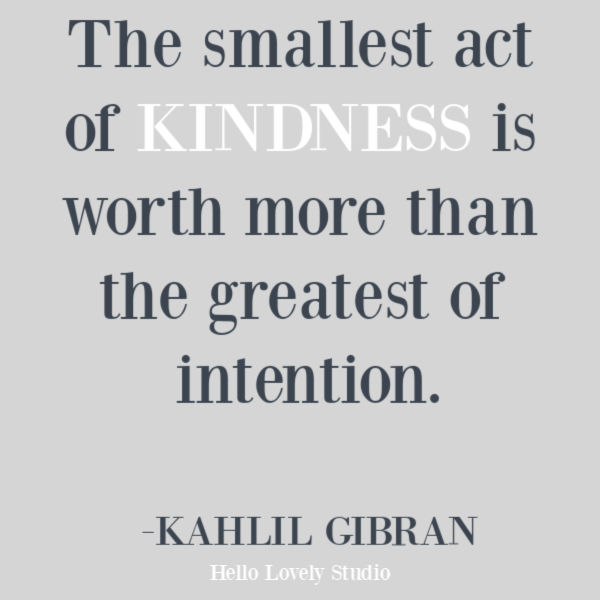 French Farmhouse Design Idea No. 38: UNLAQUERED BRASS
You can google 'unlaquered brass' and 'velvetandlinen' for tips from Brooke Giannetti about incorporating this material into your designs if you love an aged, patina-perfect, French farmhouse look.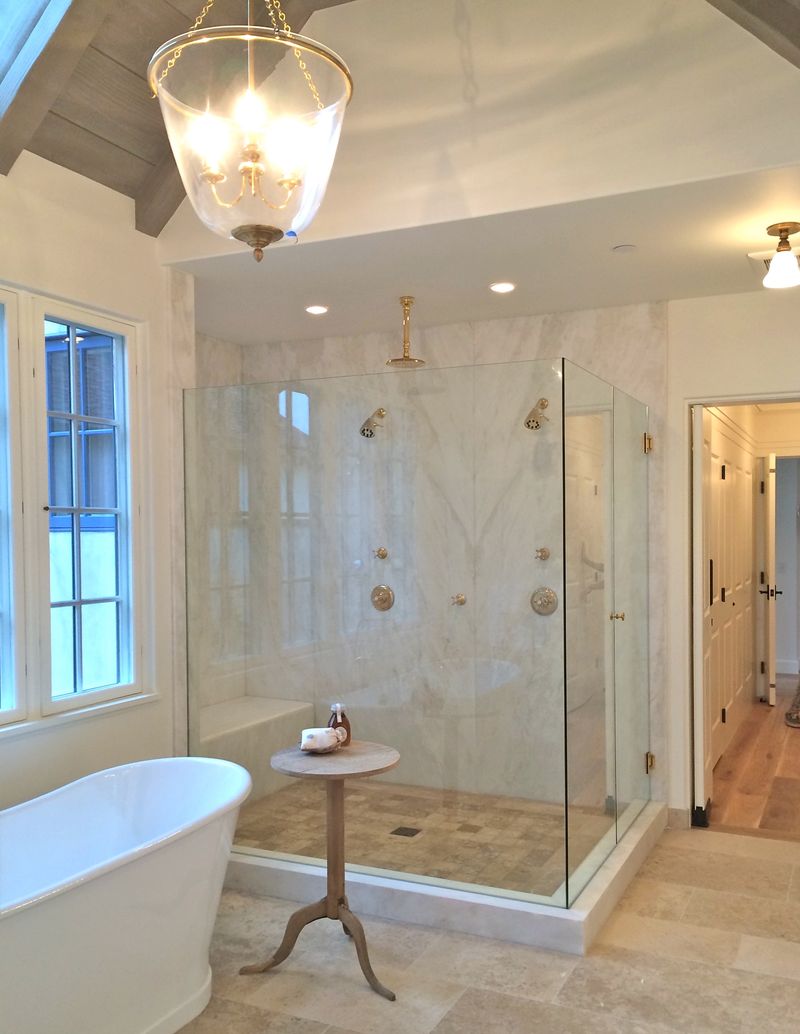 French Farmhouse Design Idea No. 39: WABI SABI WONDERFUL
If you love the Japanese concept of Wabi Sabi, then you know how it relates to French farmhouse sensibilities. Reverence for the imperfect, the evolving, and humble translates into welcoming flawed objects and weathered finishes into the home.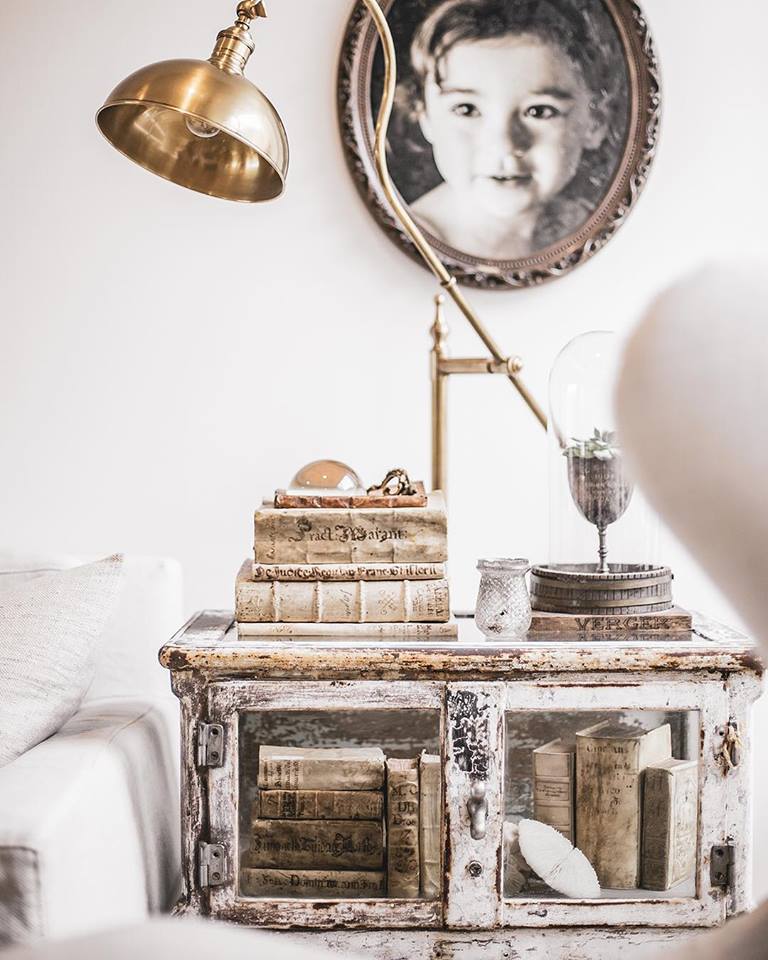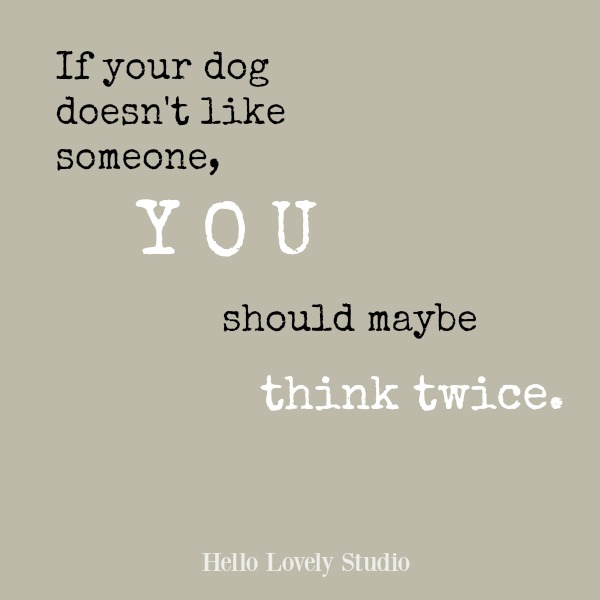 French Farmhouse Design Idea No. 40: OPEN SHELVING
We see open shelving EVERYWHERE in farmhouse kitchen design, but it's more rare to see it in bathrooms like this one at Patina Farm.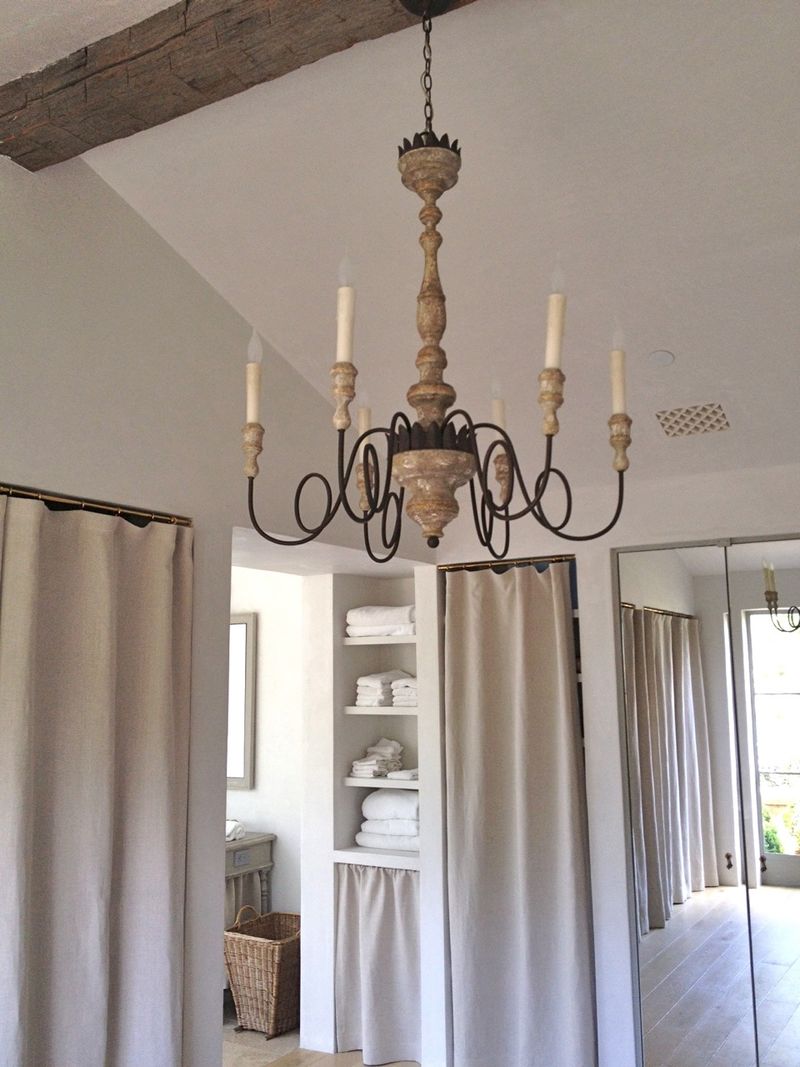 Your comfort level with open shelving will depend upon your organizational preference and visual clutter tolerance.
I independently selected products in this post—if you buy from one of my links, I may earn a commission.
See DESIGN IDEAS 1-20 right here.
In case you have a few extra minutes…
Click here for more stories featuring French farmhouse design!
Peace to you right where you are.
-michele
Shopping for items you already intended to buy on Amazon RIGHT HERE (not just items mentioned in posts) or home decor keeps decor inspiration flowing on Hello Lovely!
Hello Lovely is a participant in the Amazon Services LLC Associates Program, an affiliate advertising program designed to provide a means for sites to earn fees by linking to Amazon.com and affiliated sites.