Beautiful White Modern Farmhouse: 6 Exemplary Design Elements in a Chicagoland Home is a love letter to a friend's home, sealed with BIG house LOVE. This time last year, I shared a steady stream of modern farmhouse interior design inspiration from the most stunning renovated farmhouse I have ever seen.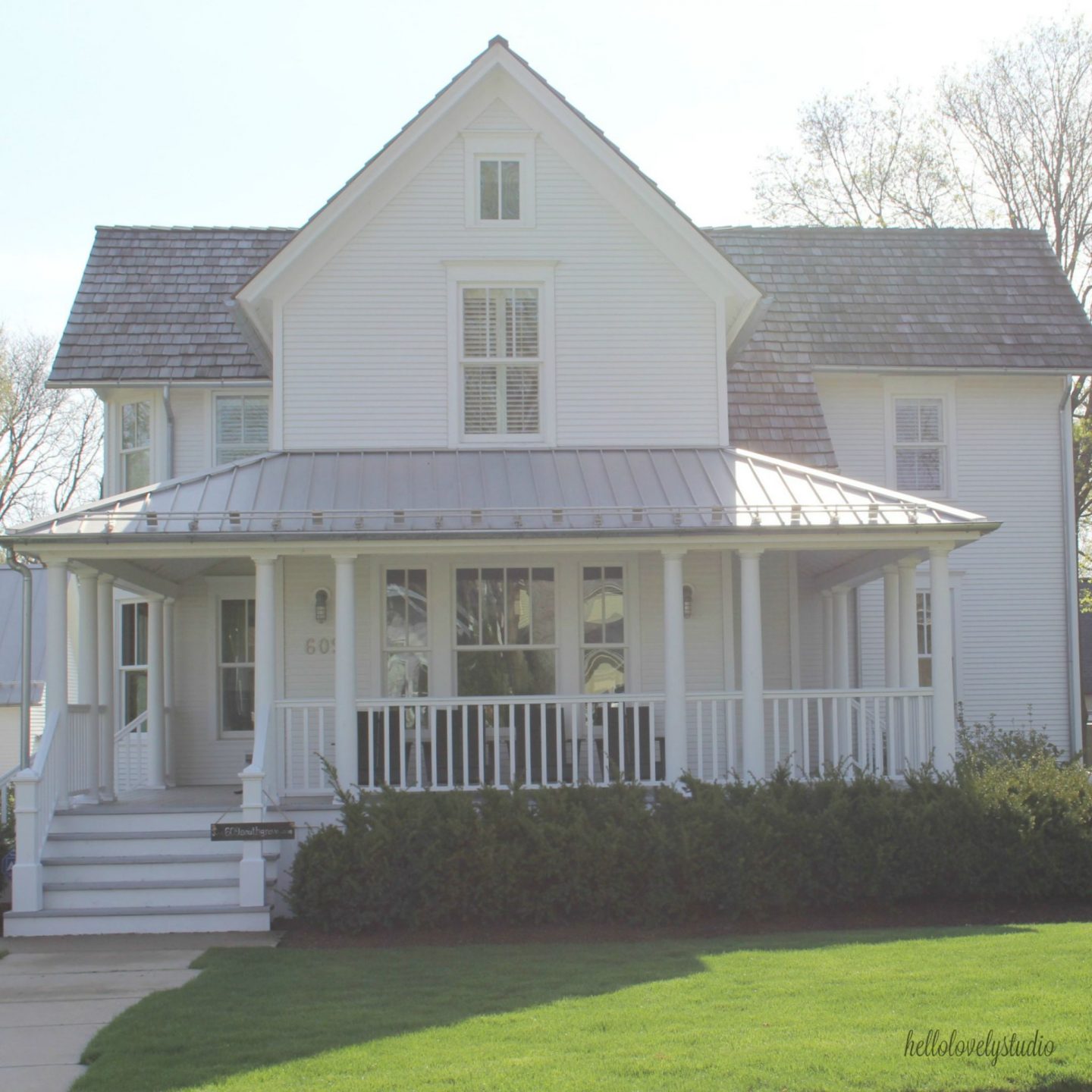 The original 1875 house in a Chicago suburb remains and blends surprisingly well with all the new. What made the farmhouse even more special? The renovators and homeowners are best friends of ours and just the loveliest souls you will ever meet. They moved on from this home and will create another masterpiece someday in the South. But that won't stop us from drawing inspiration from their former architectural coup.
This post contains affiliate links which I hope you will use since they won't cost you a penny extra yet may earn this blog a small commission.
Beautiful White Modern Farmhouse: 6 Exemplary Design Elements in a Chicagoland Home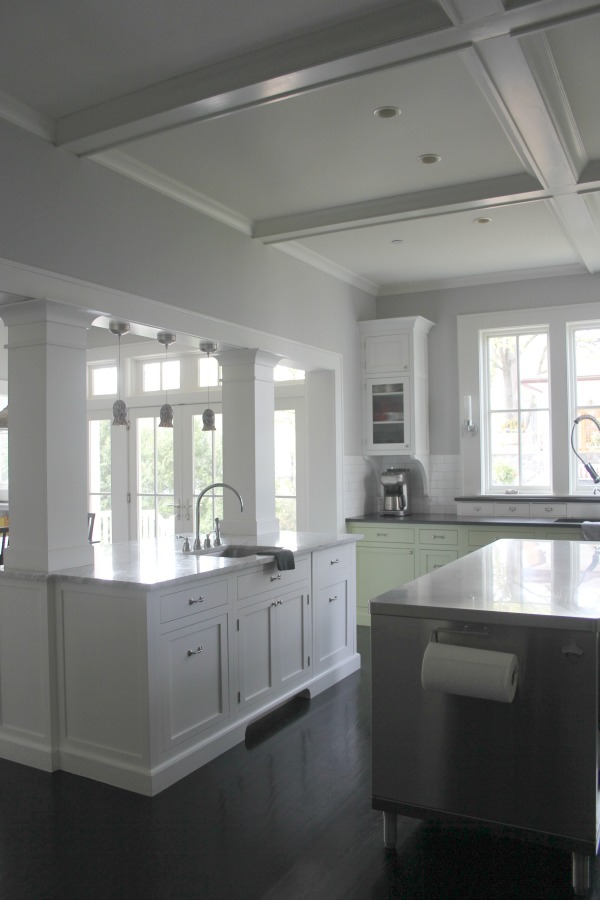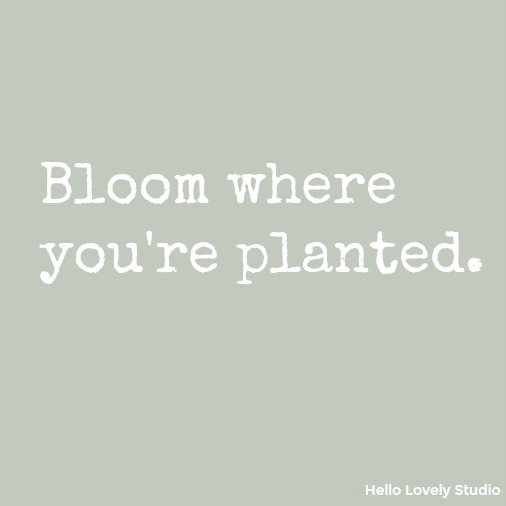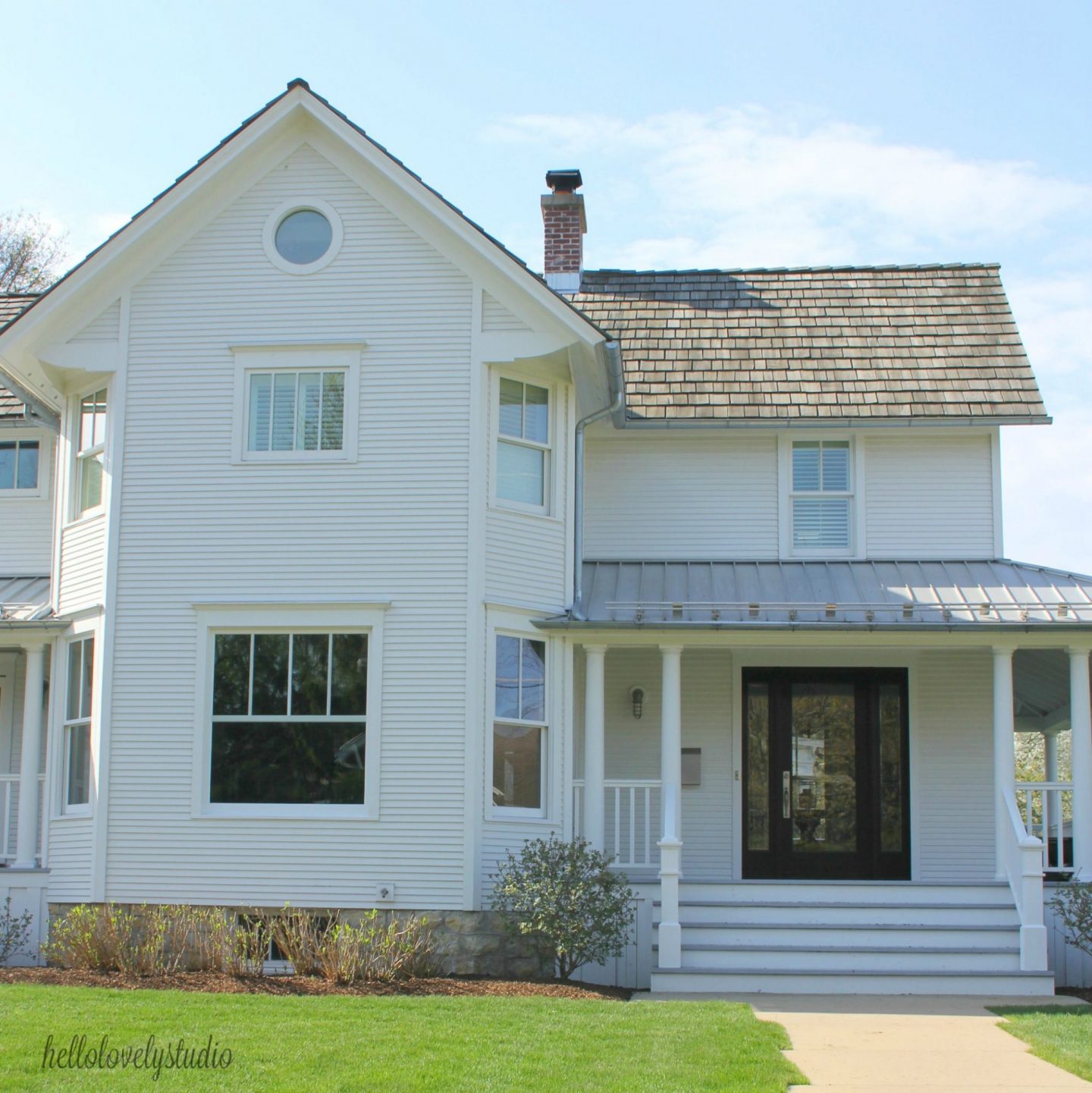 Location of This Beautiful White Modern Farmhouse
On an idyllic tree-lined street near quaint downtown Barrington, Illinois. this board-and-battened historic farmhouse took years to complete…and it was worth every bit of blood, sweat, and tears!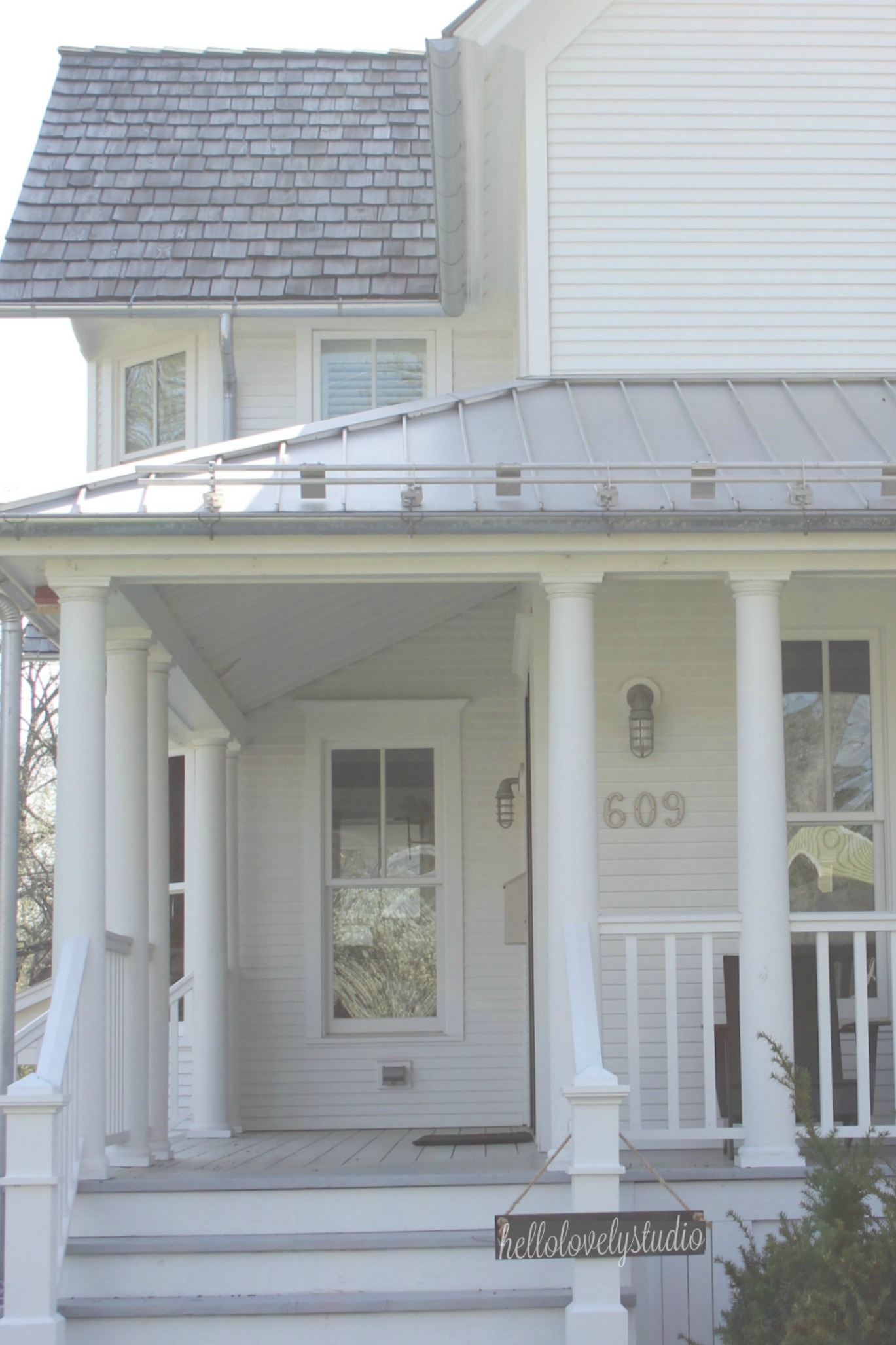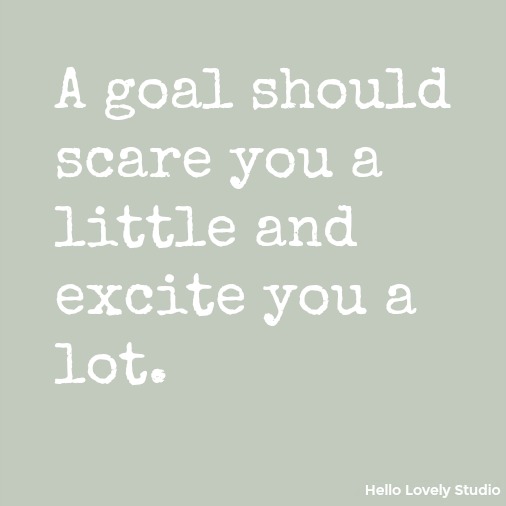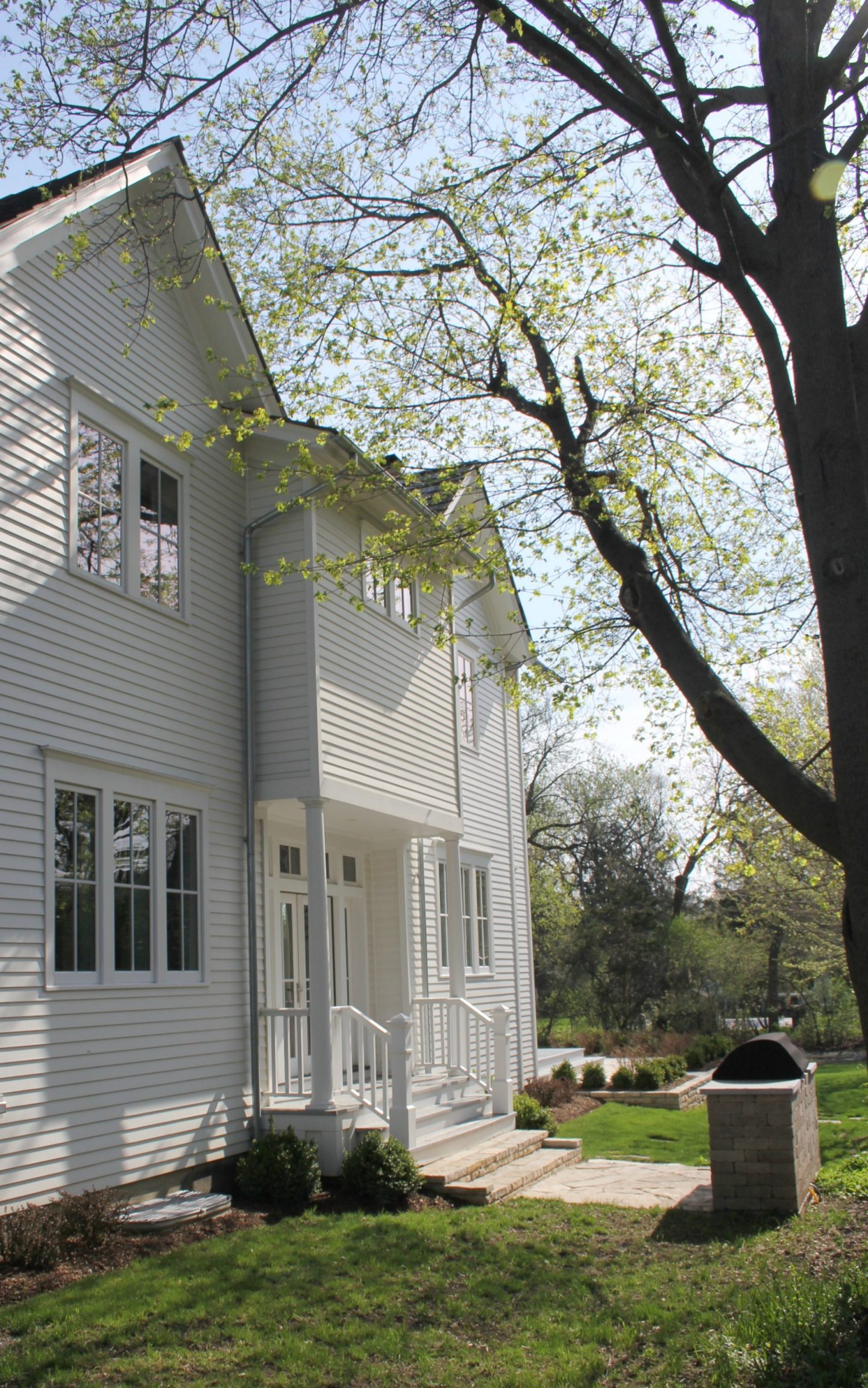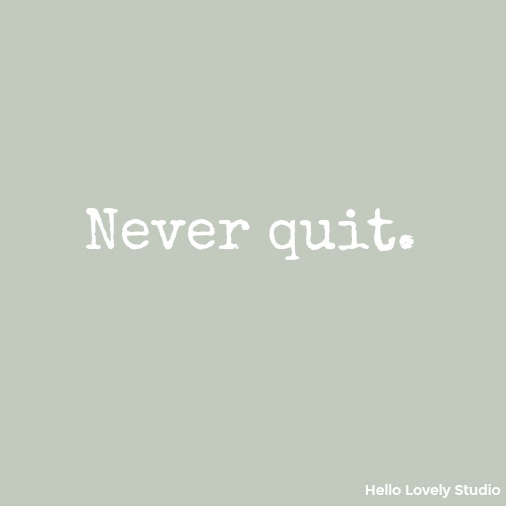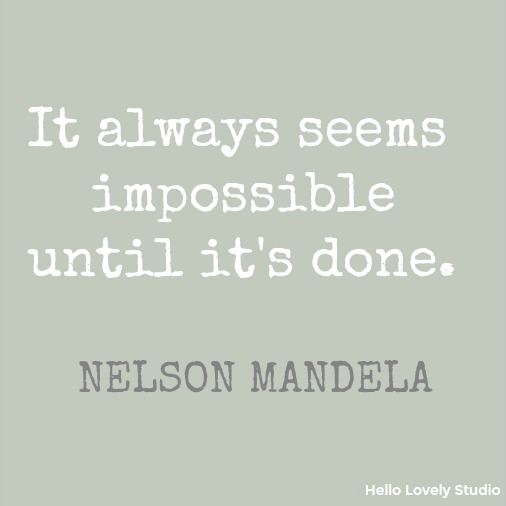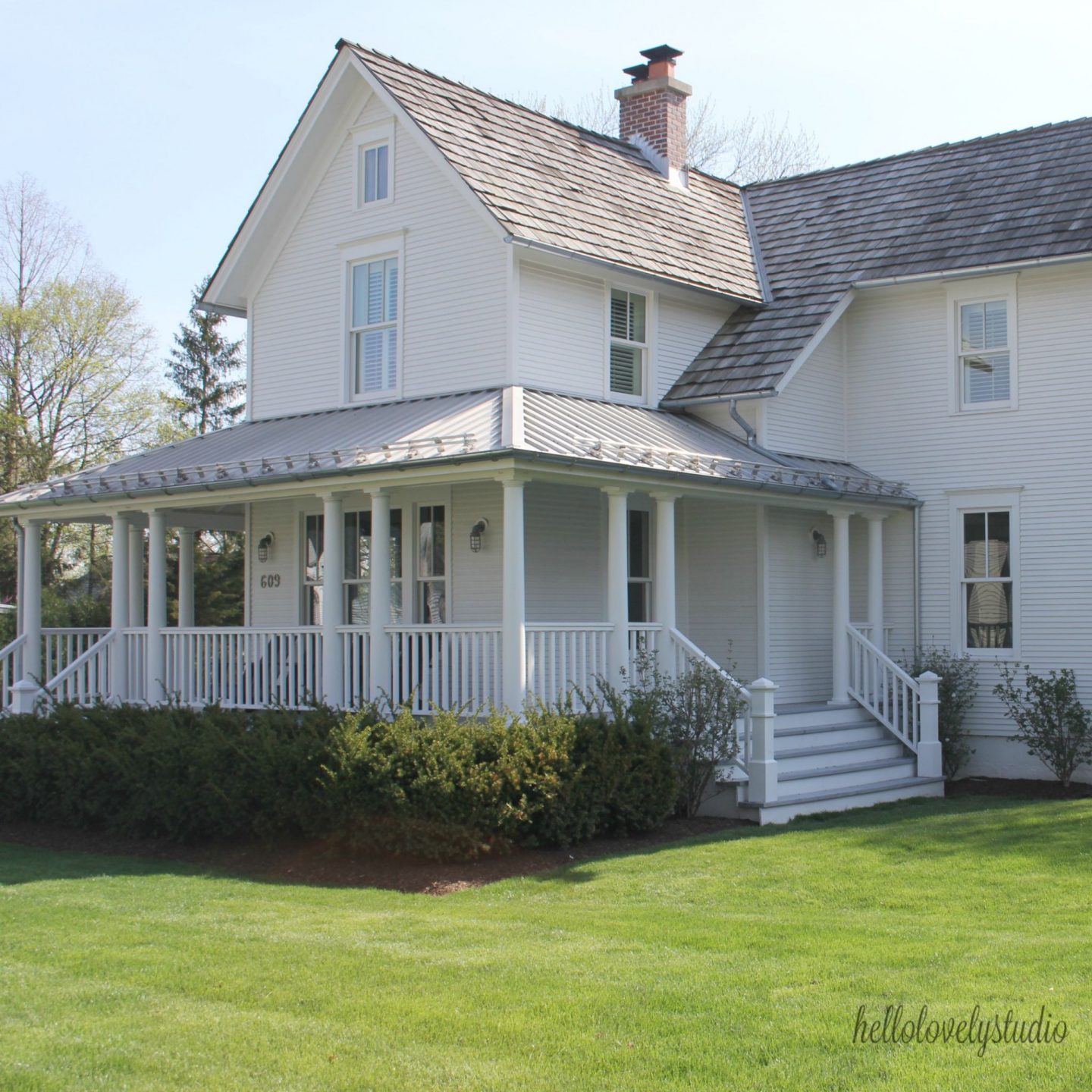 A Modern Farmhouse's Thoughtful Craftsmanship
This beautiful modern farmhouse was imagined by a collaboration between the design savvy homeowners and Glen Ellyn architect Jamie Simoneit of Z+O Architecture + Interiors.
6 Lovely Architectural Modern Farmhouse Design Details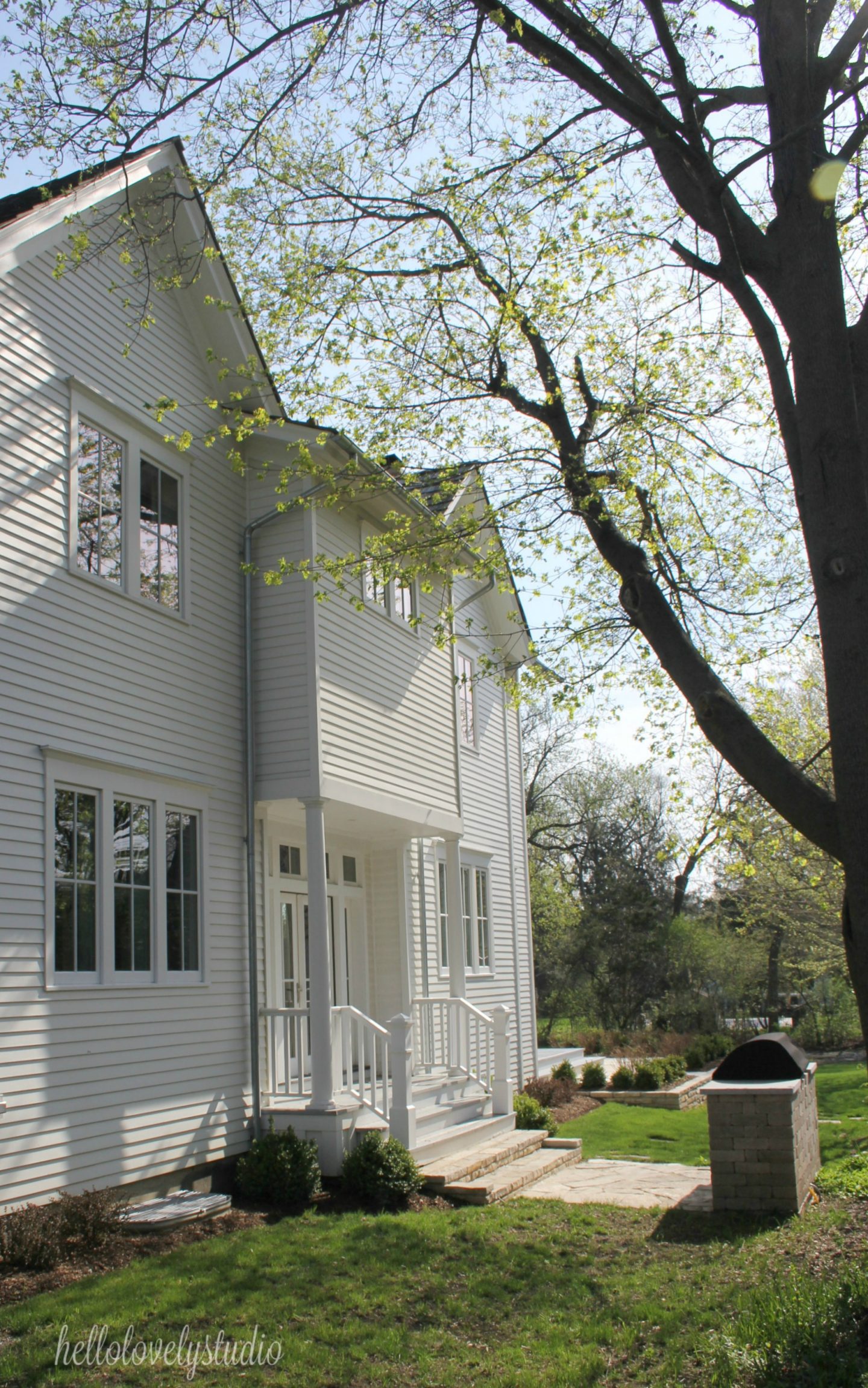 1. Amish Custom Woodworking
Heavy Amish custom woodworking and trim means more than simply top notch quality construction of furniture built to last…but also rich integrity rather than empty promises.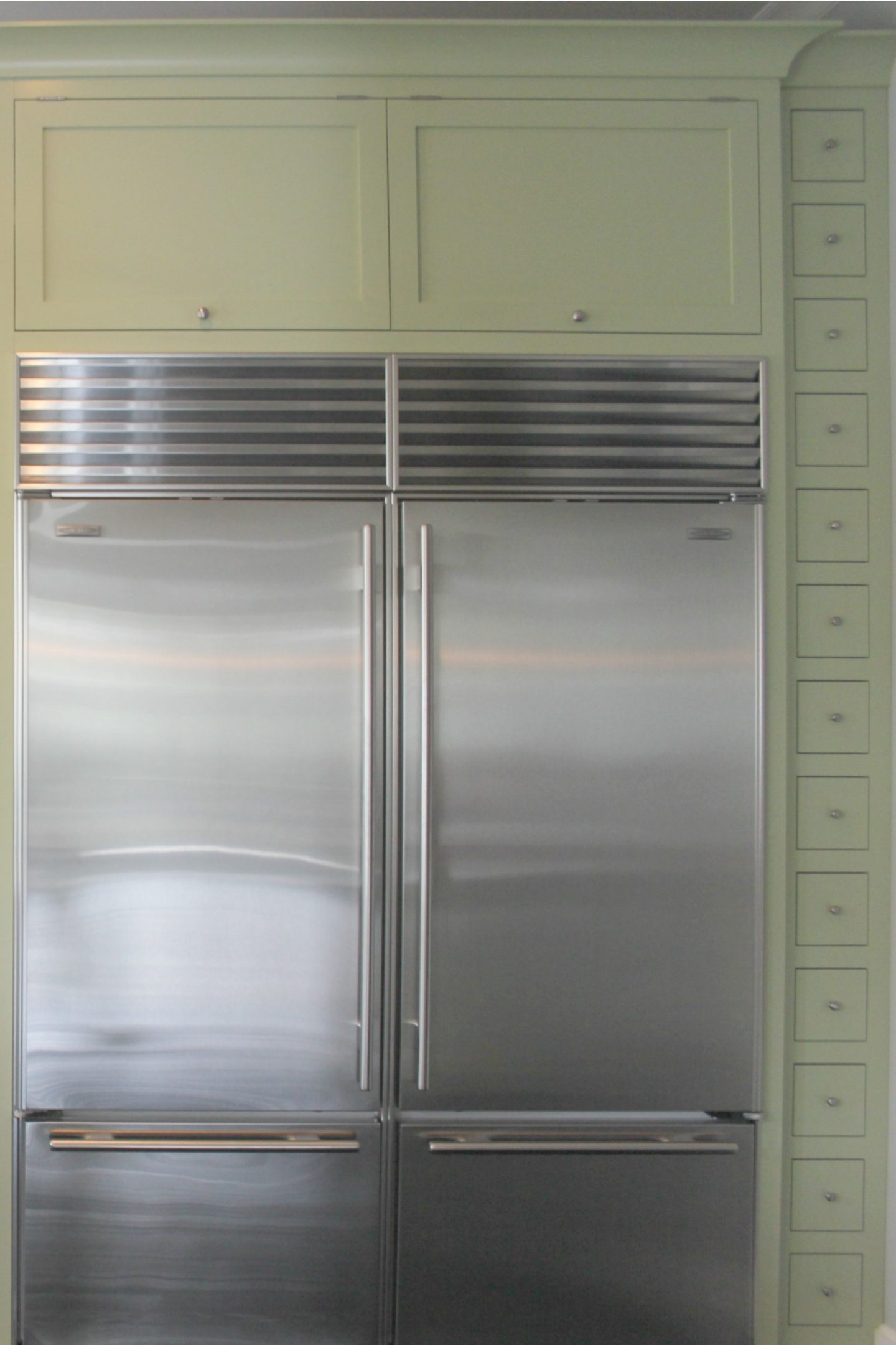 Let's see it in action:
2. White Board and Batten Exterior Siding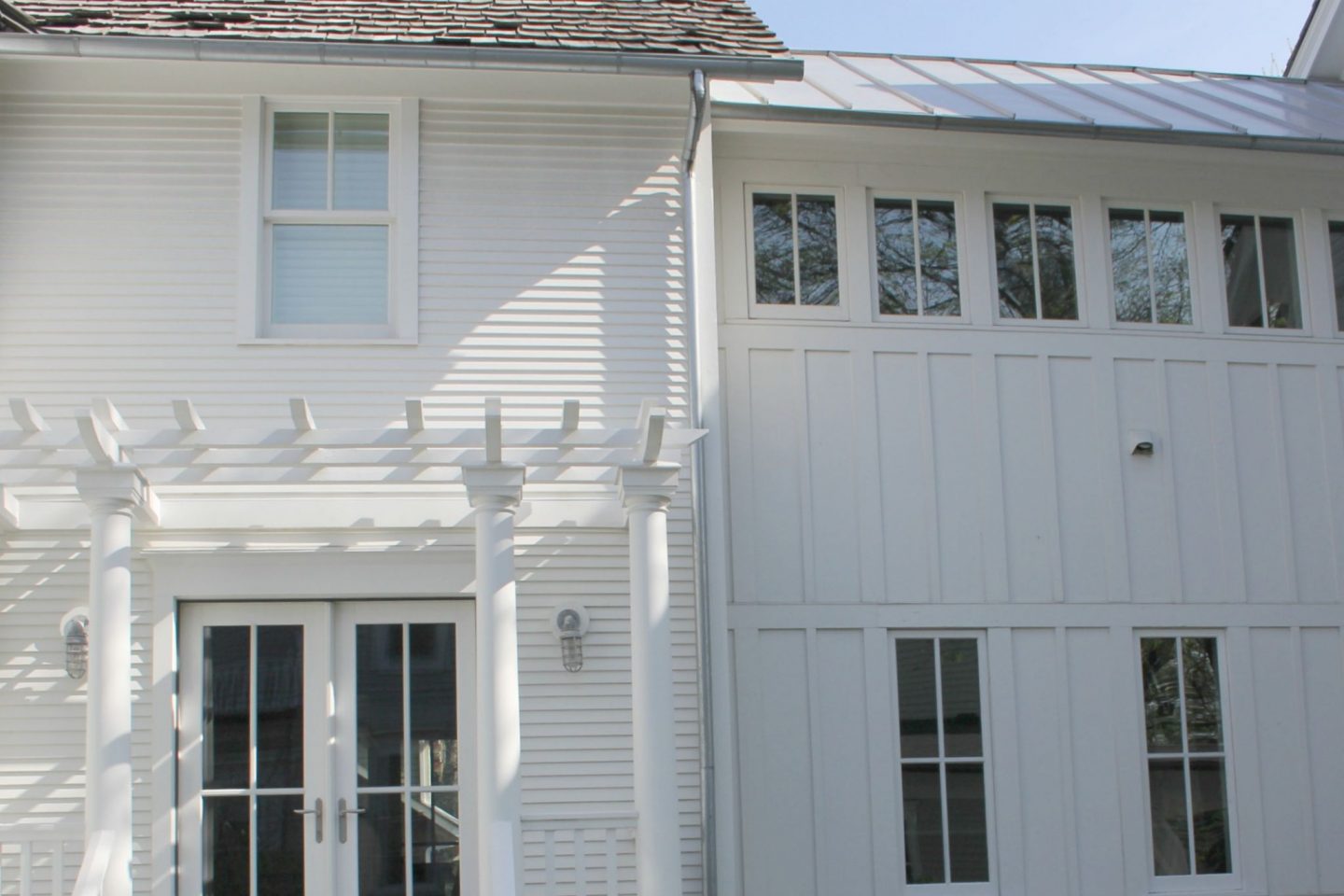 White cedar siding and cedar board and batten. Ever wonder about installing board and batten? I have been dreaming about building a sweet board and batten cottage or at least adding a board and batten shed to our property! Here's a helpful tutorial for a board and batten shed:
But what if it is a board and batten INTERIOR application in which you're interested? Here's a great article on board and batten.
3. Galvanized Metal Roofing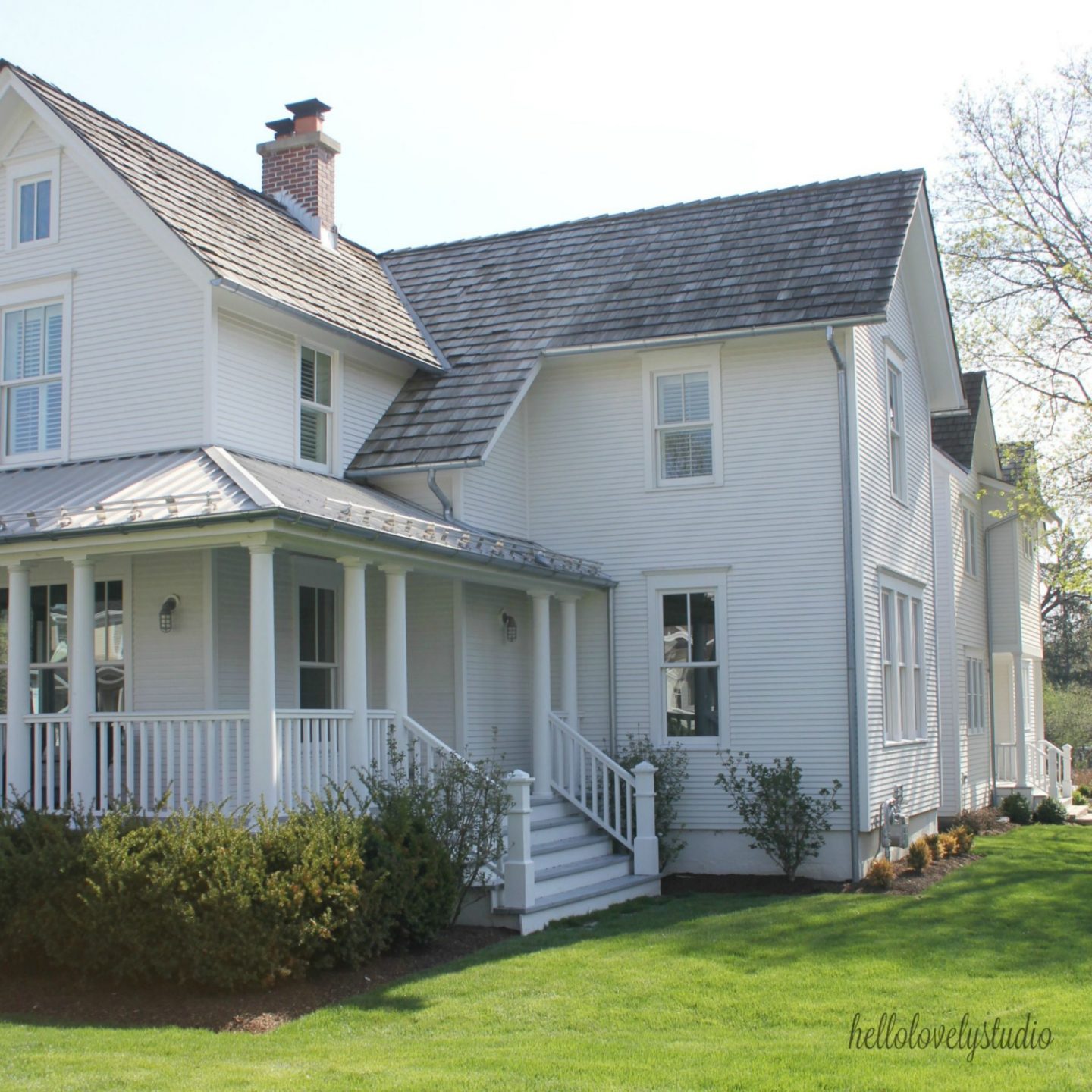 Galvalume metal roofing was used in this beautiful modern farmhouse, and if you're in the mood to geek out on galvanized roofs, here's a helpful lesson:
4. Sunlight Maximizing Windows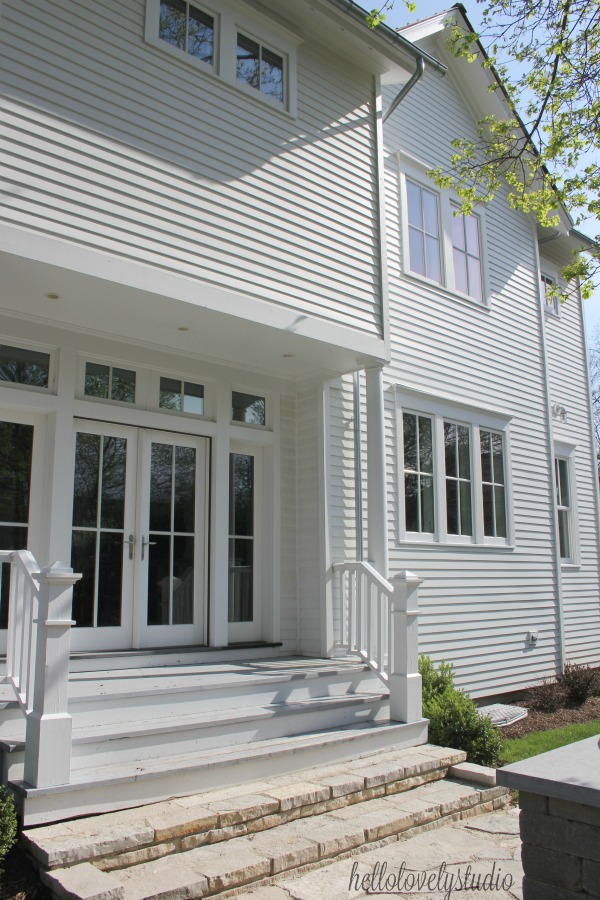 Expanses of windows allowing for maximum light were an important design element in the construction of this farmhouse addition, and I can attest to the glory of the commitment to using all that lovely glass!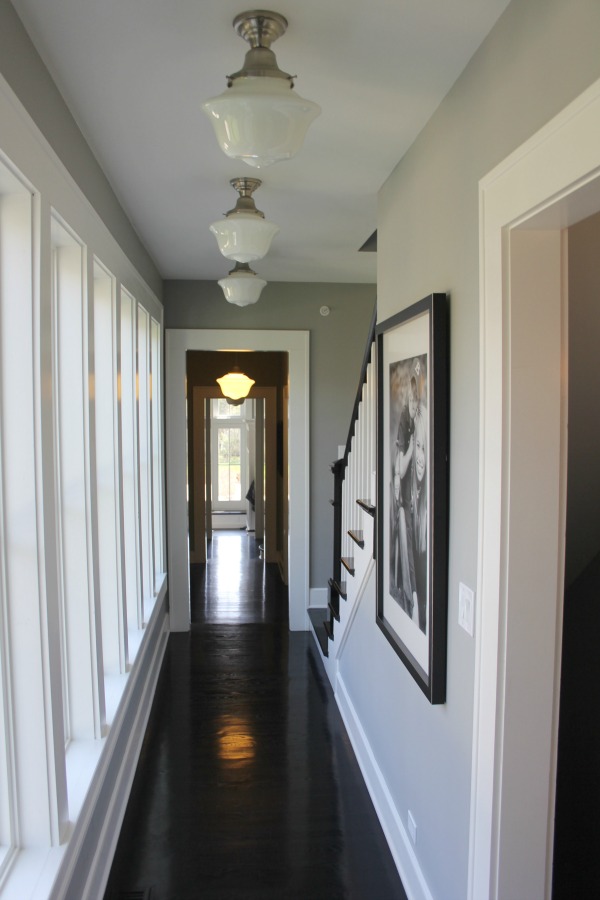 5. Hardwood Flooring Stained Black
Black and Ebony stained wood floors are a popular choice for many folks who love modern farmhouse style and play a starring role in this modern farmhouse.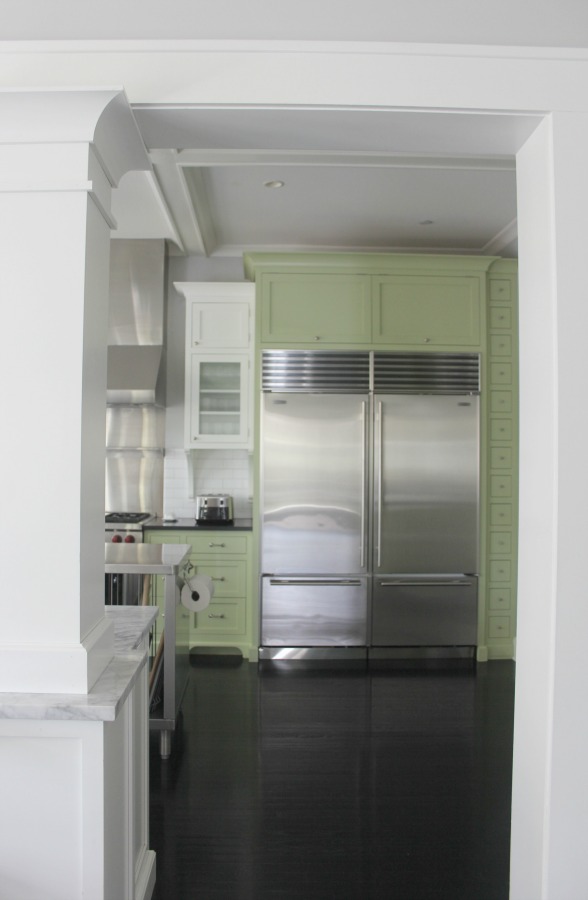 Just in case you're curious about the difference between black and ebony or are interested in testing out a good stain, this should help:
6. Industrial Farmhouse Interior Design
Industrial farmhouse style is trickier to get right when you're building from scratch than when you are decorating, say, a loft space with exposed ductwork and old brick. In this modern farmhouse, the "modern" element is achieved through a light, airy, minimal interpretation of traditional style freshened for a contemporary way of living.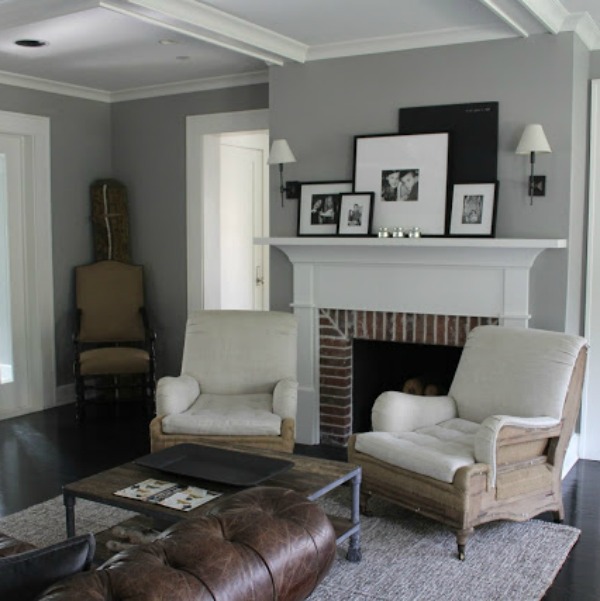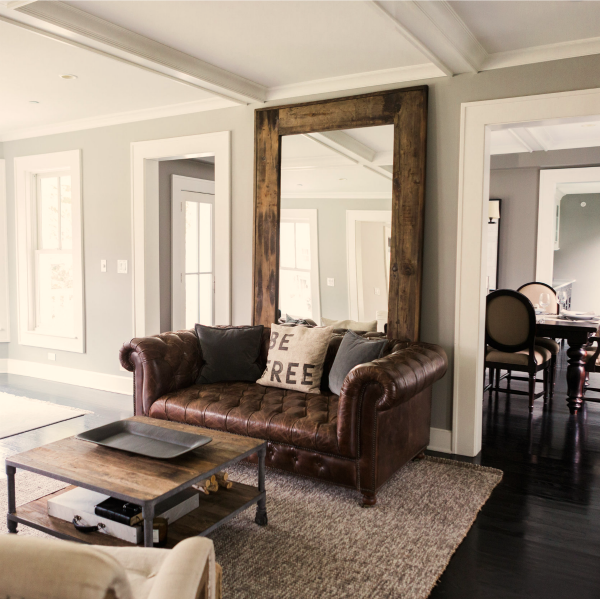 This Home's Signature Scent
Beautiful White Modern Farmhouse Kitchen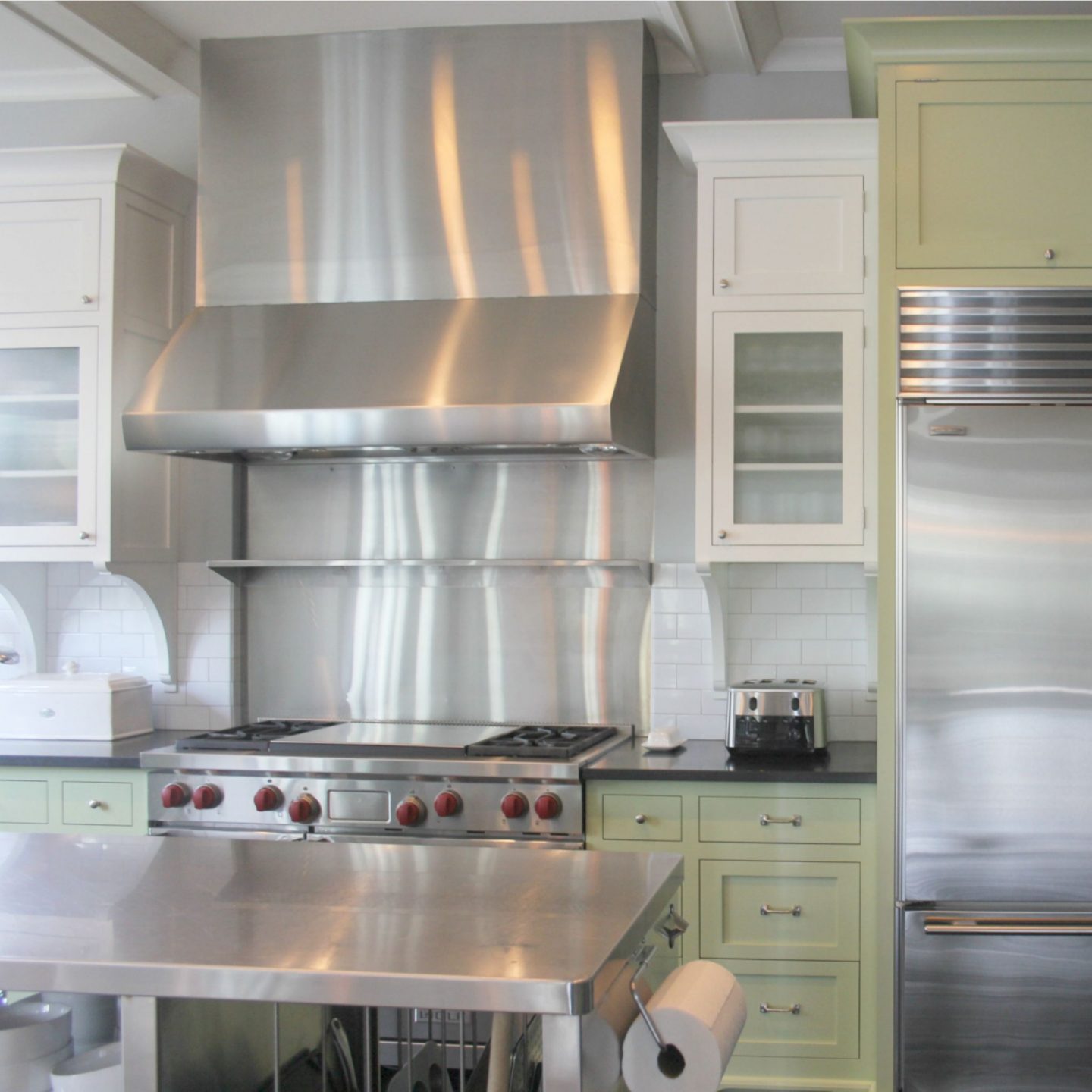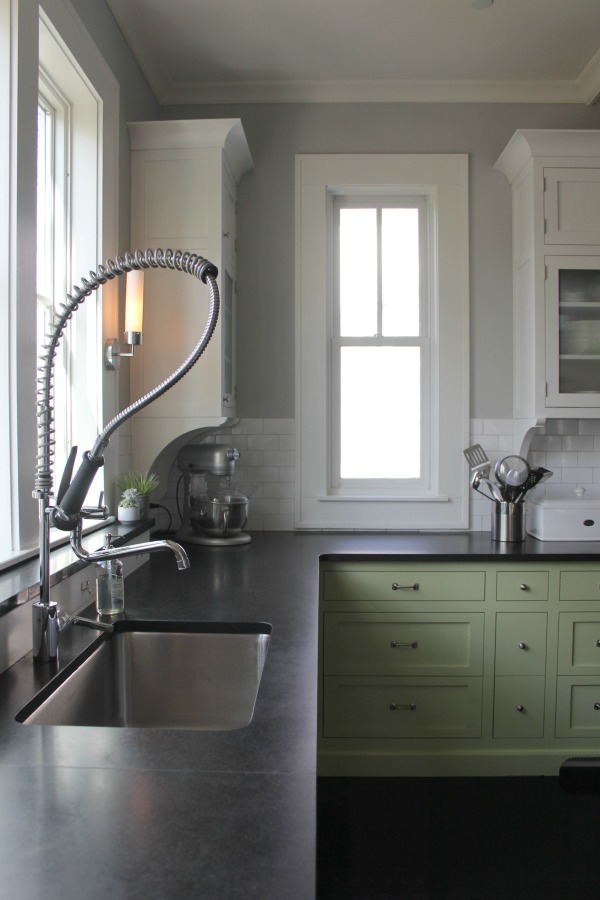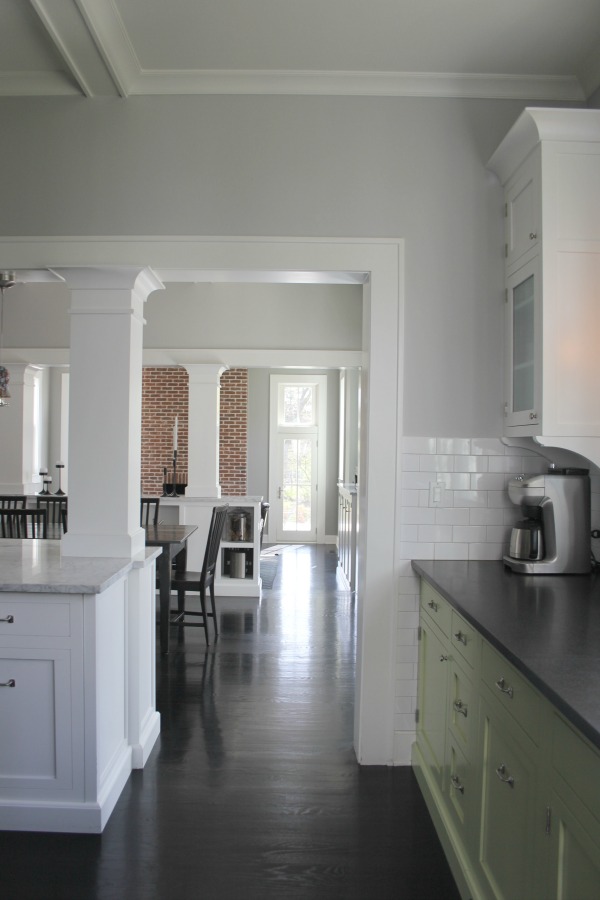 Modern Farmhouse Breakfast Room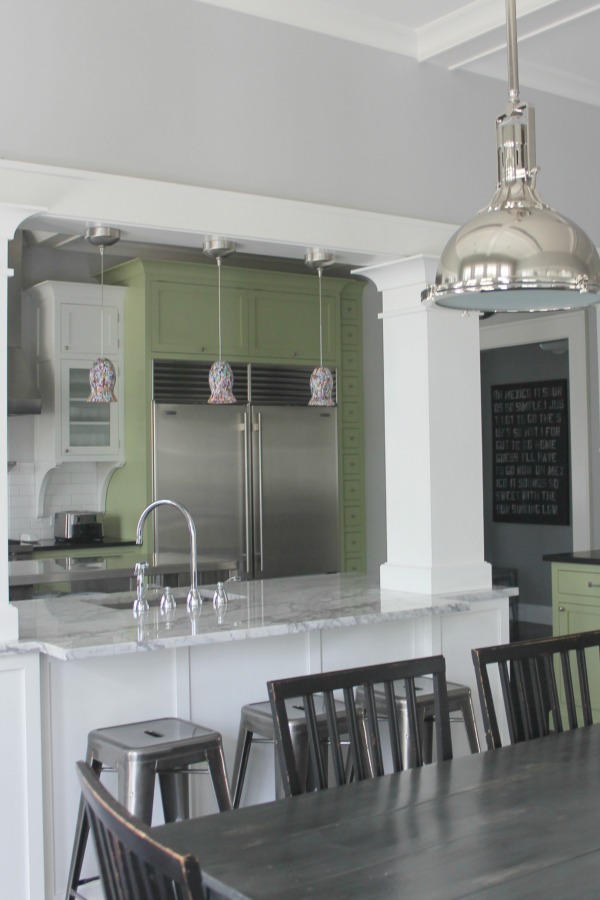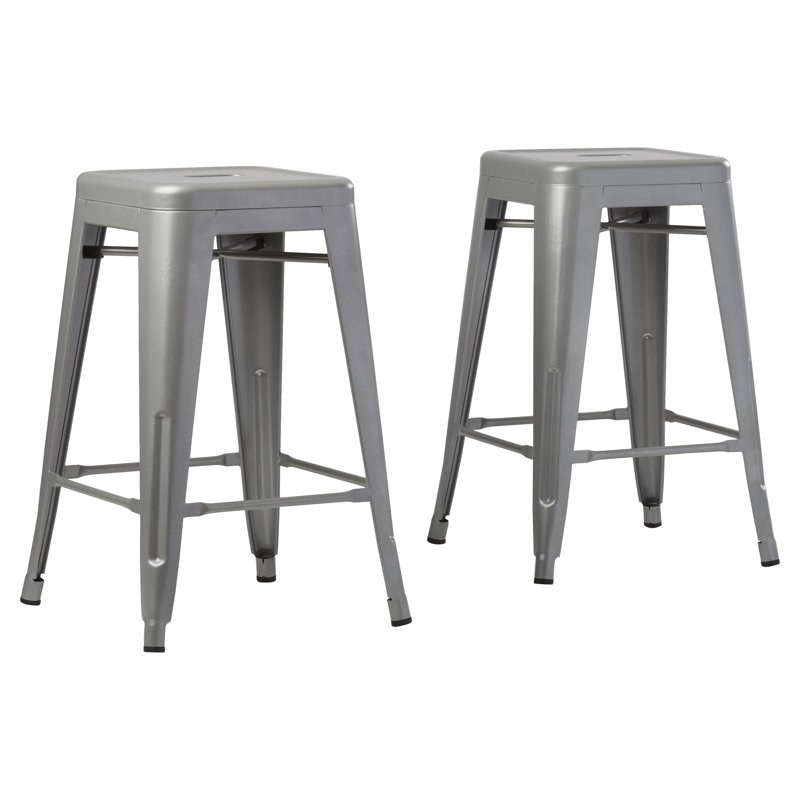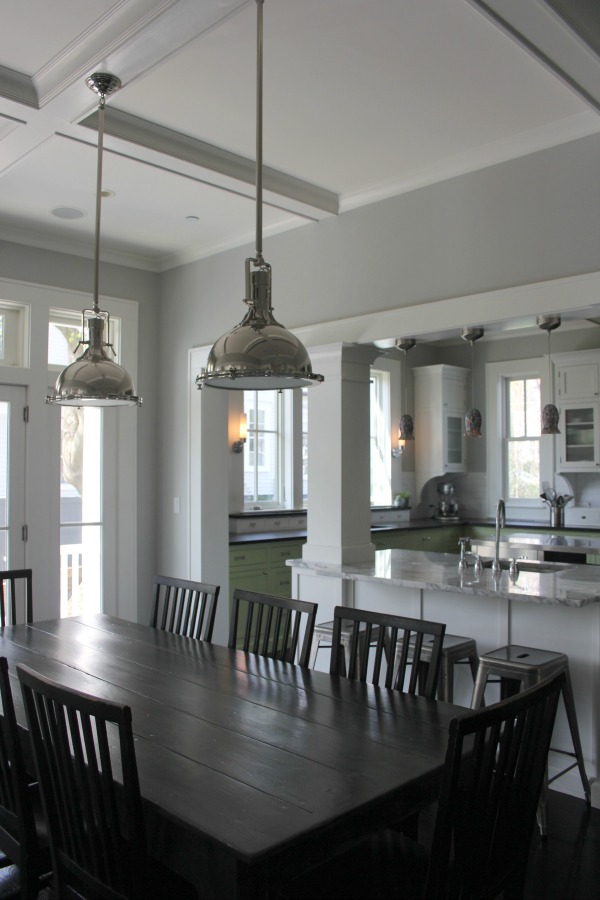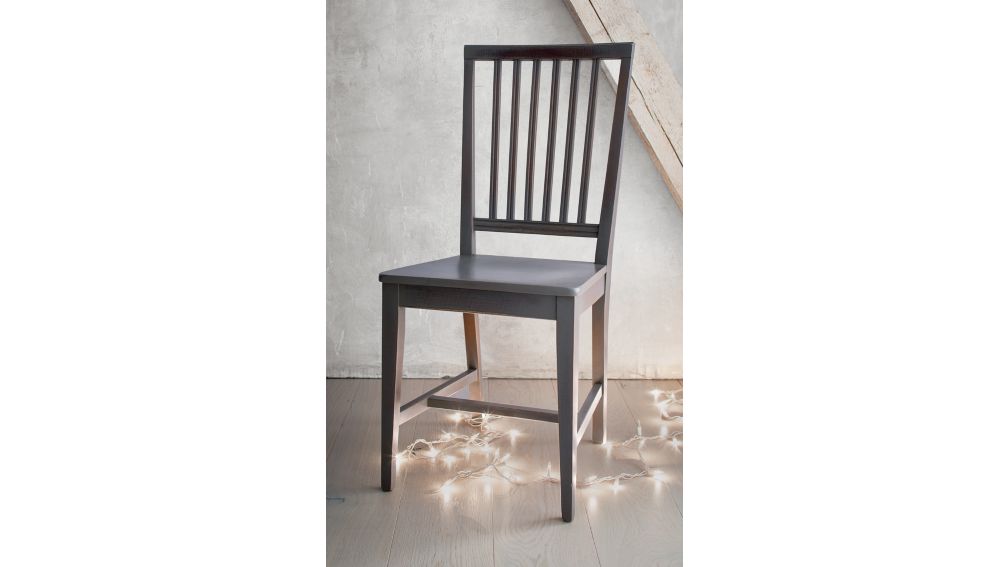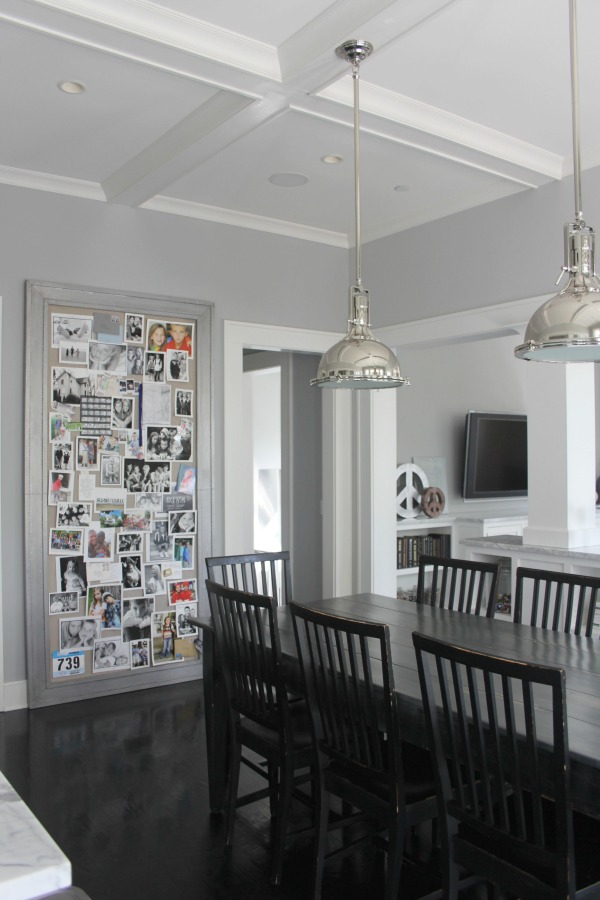 Industrial Modern Farmhouse Mud Room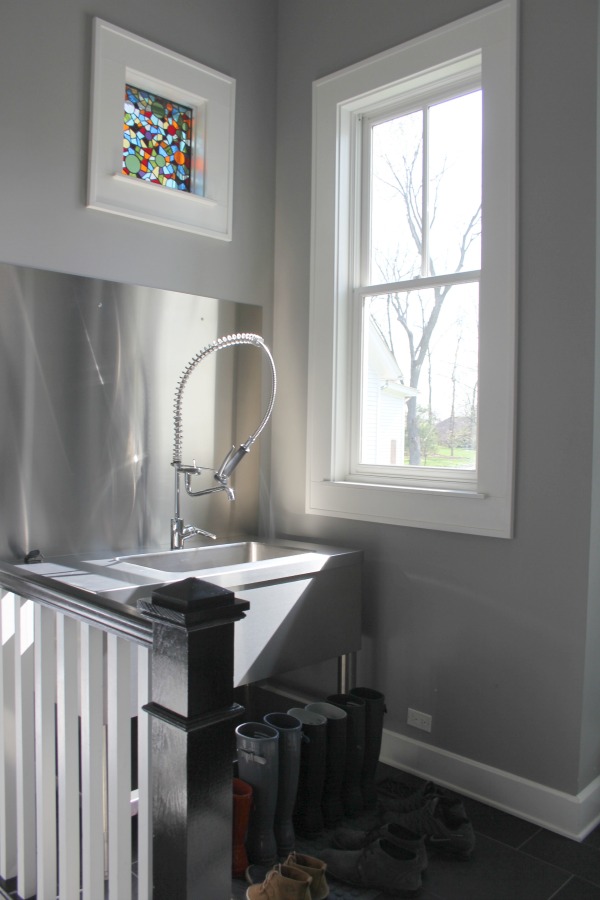 Modern Farmhouse Exterior Inspiration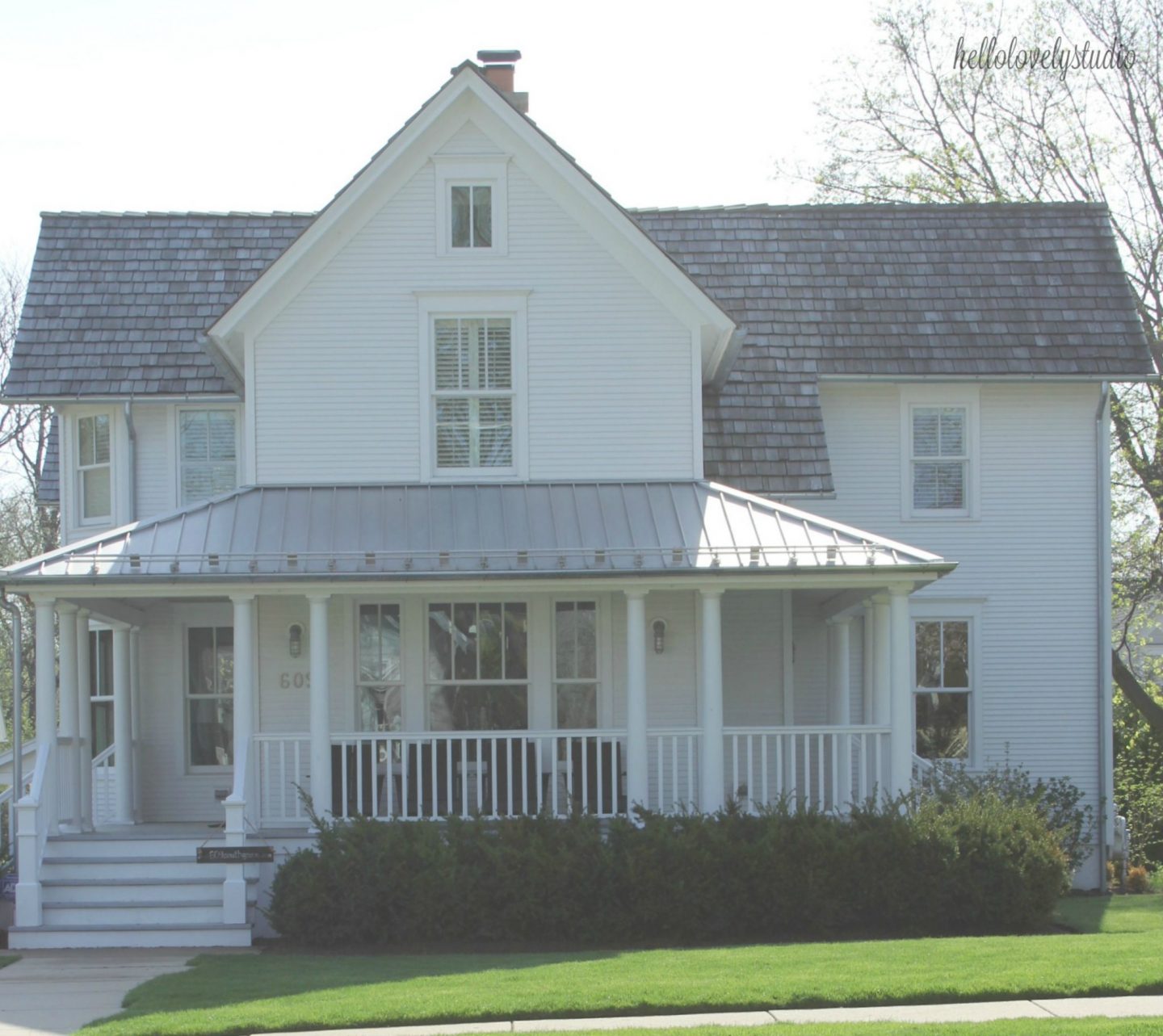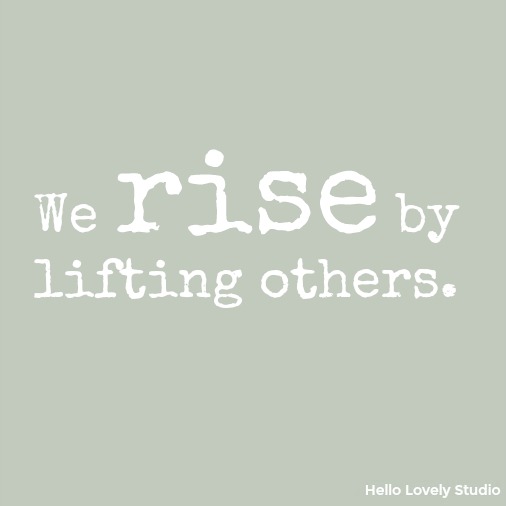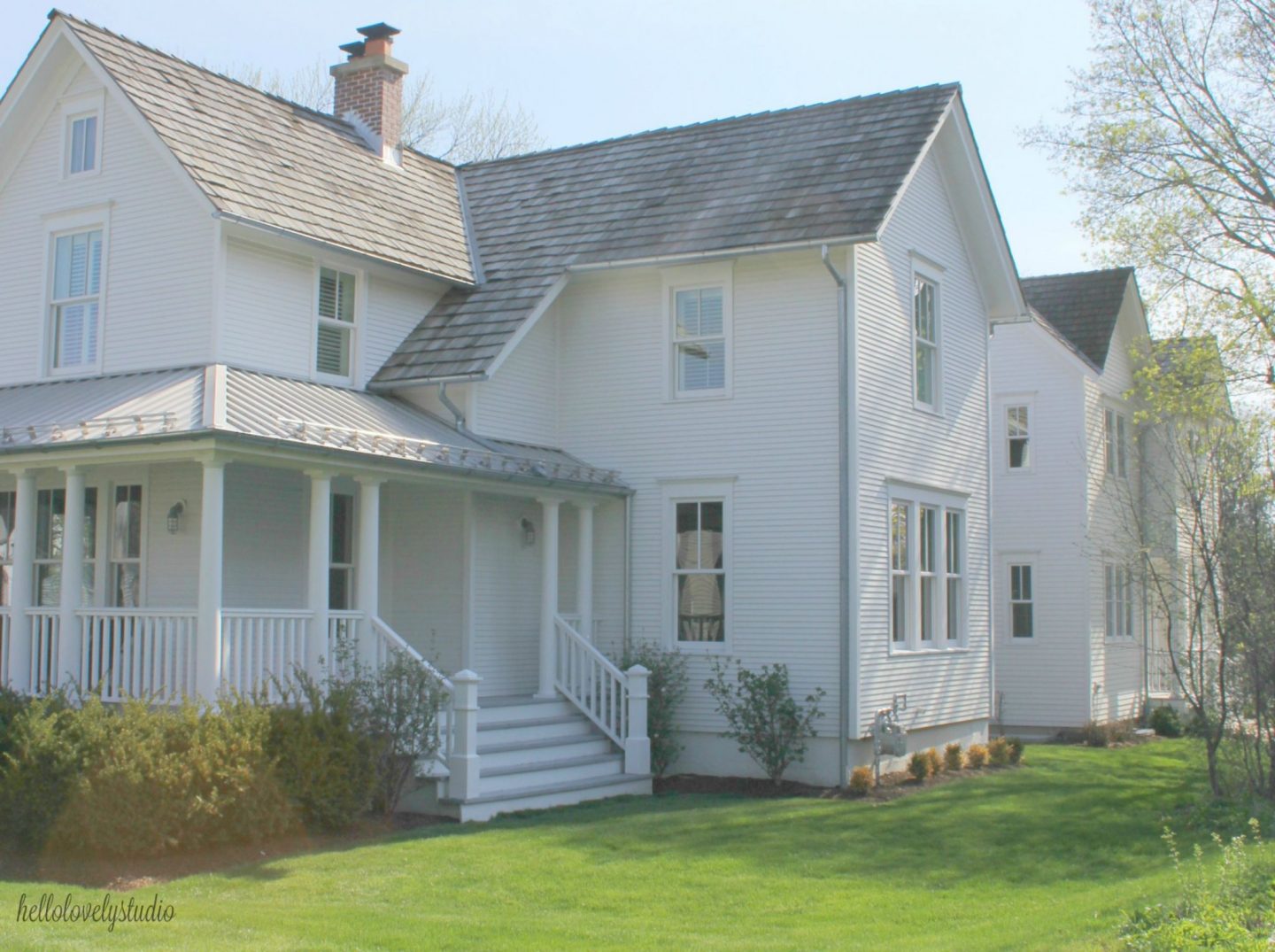 Tour this Farmhouse's First Floor
Modern Farmhouse Floor Plan
Architectural Details of Modern Farmhouse Exterior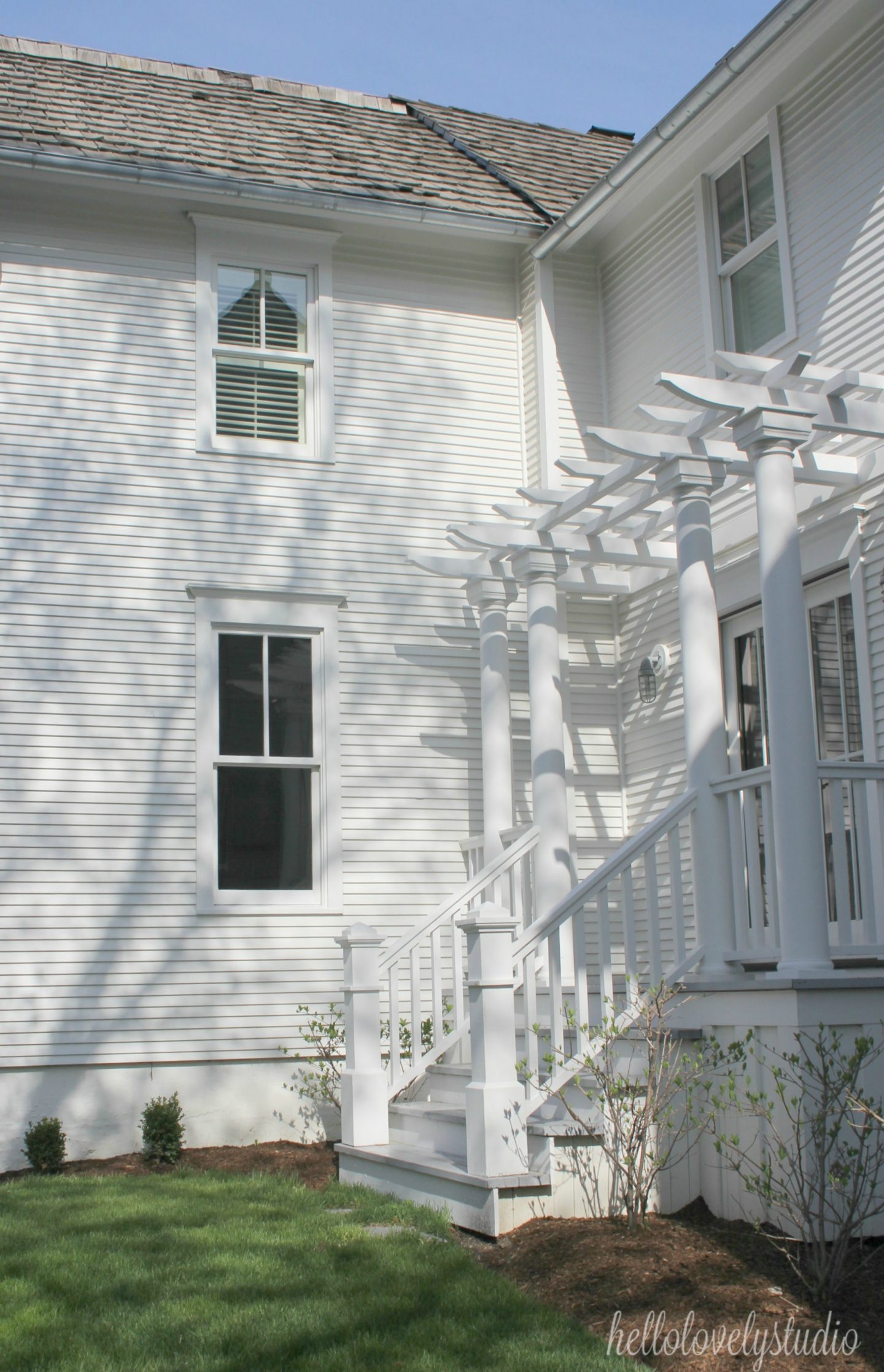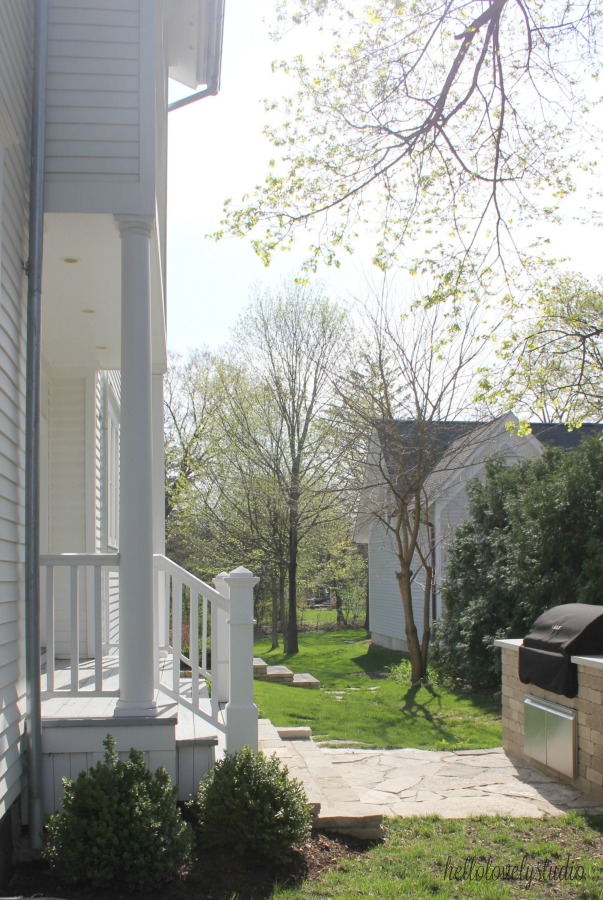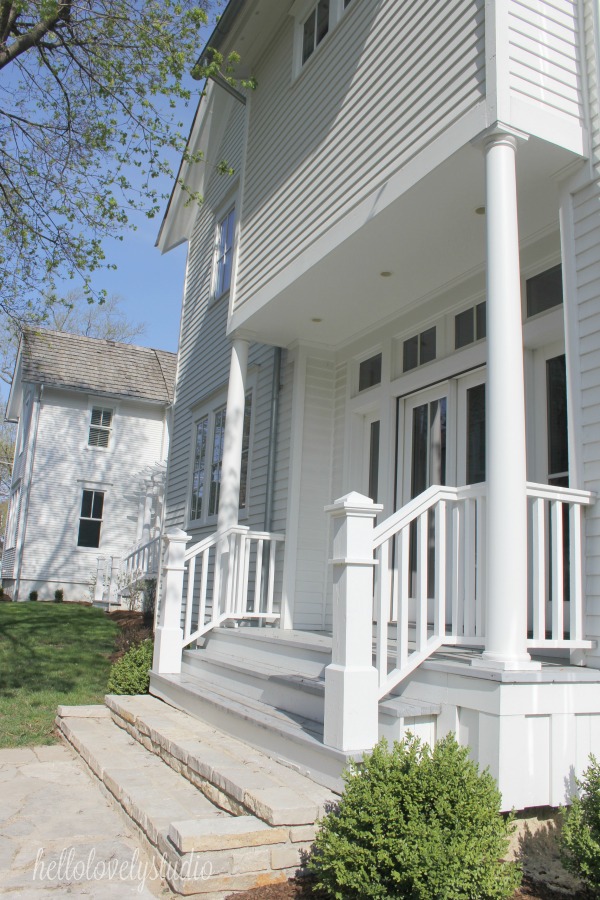 See this Modern Farmhouse in "Seared"
Such a powerful story in this short film.
S E A R E D | The Journey of a Chef from Ben Gustafson on Vimeo.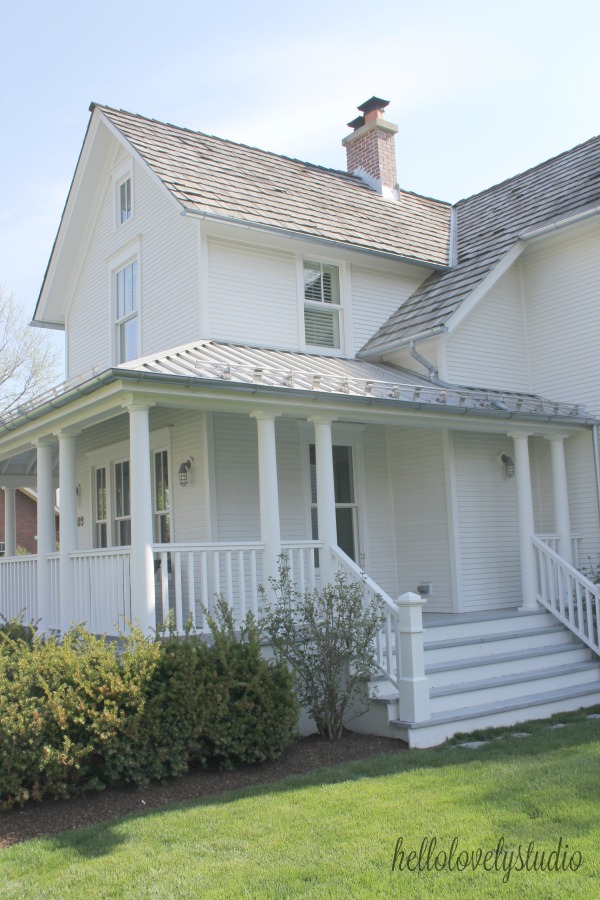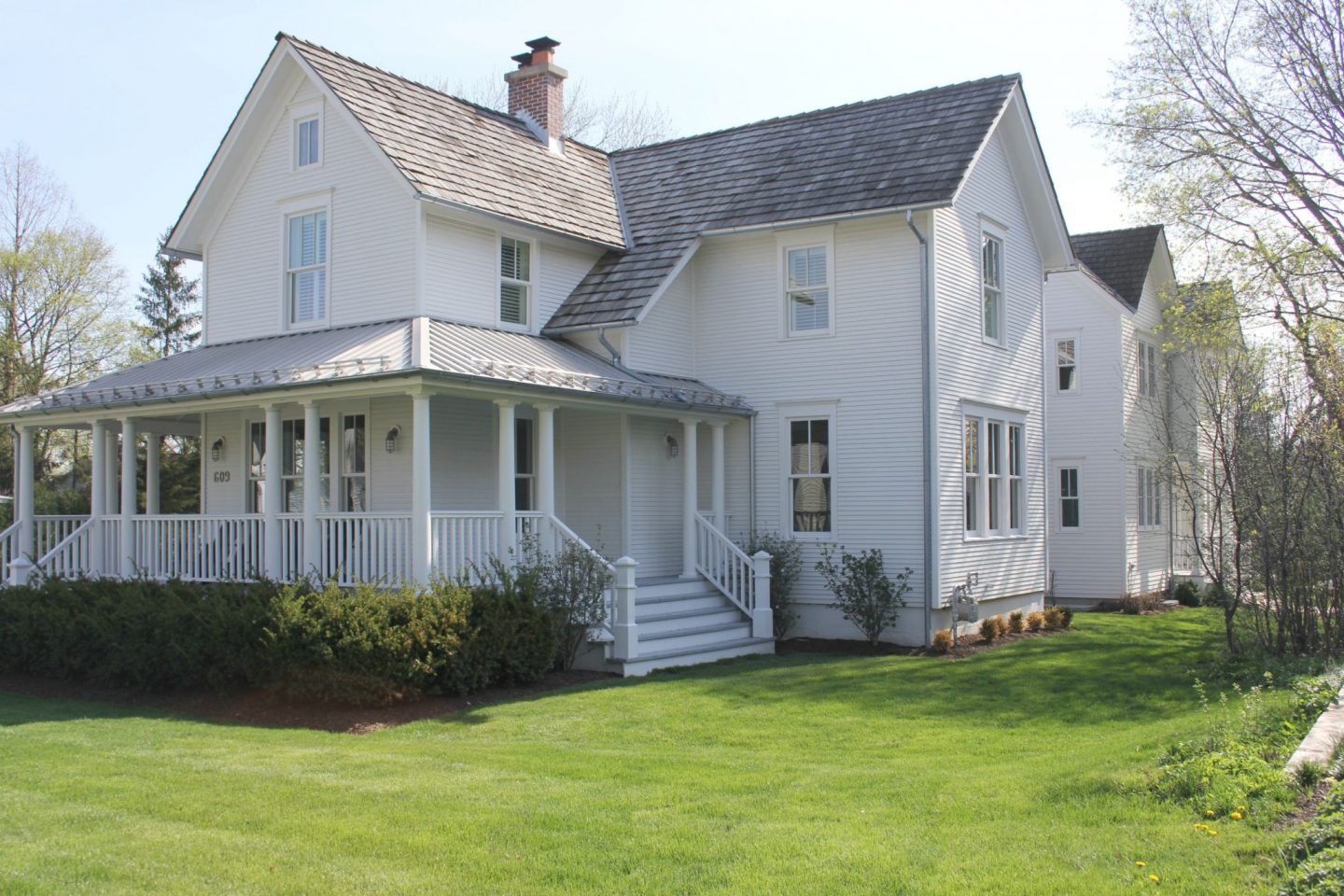 Second Floor House Tour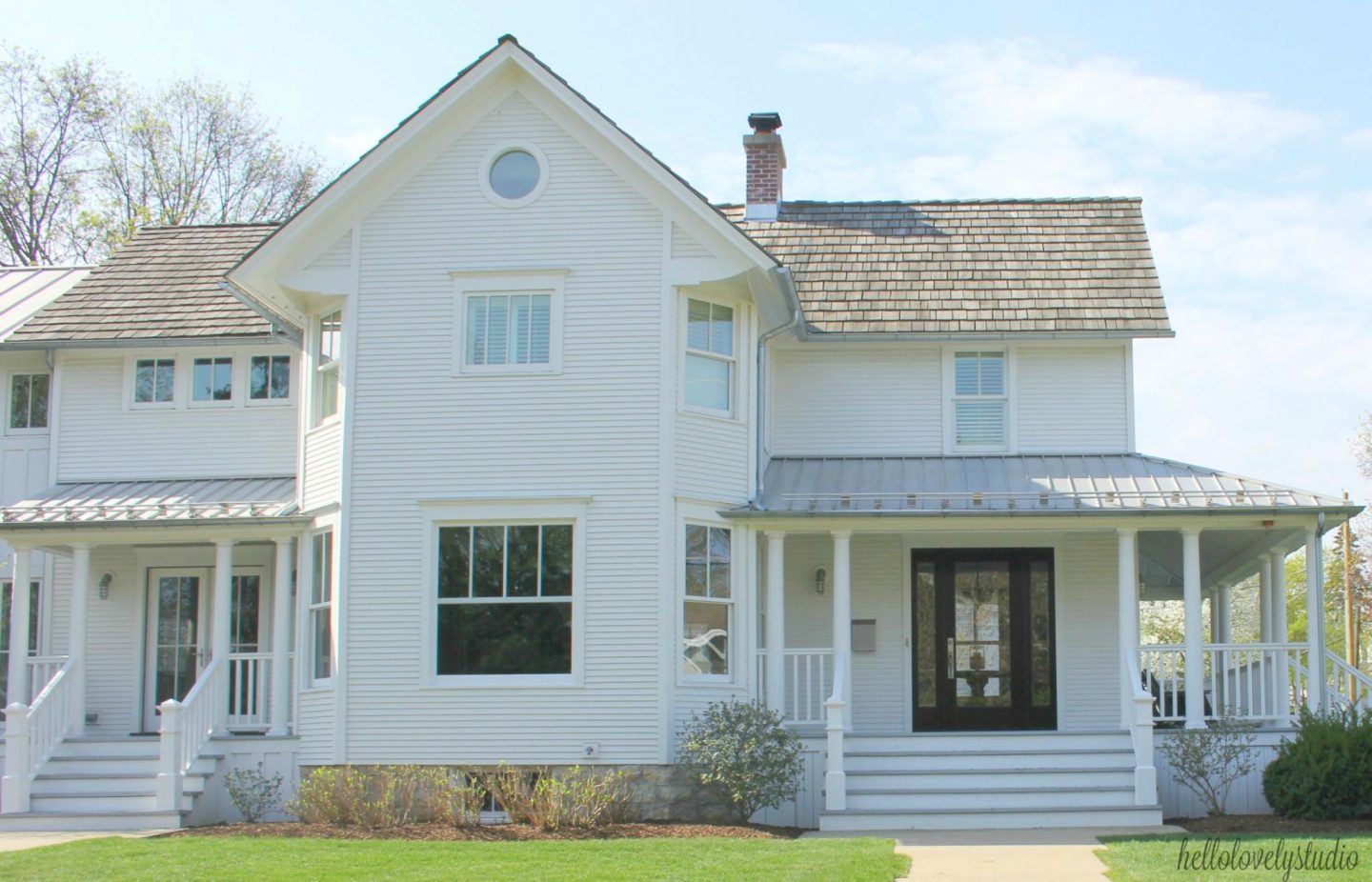 To see more of the interiors in this modern farmhouse, find the tour of the second floor HERE.
Peace to you right where you are.
-michele
Support Hello Lovely by shopping Amazon RIGHT HERE for anything (not just products mentioned here) to keep the inspiration flowing!
I'm a participant in the Amazon Services LLC Associates Program, an affiliate advertising program designed to provide a means for me to earn fees by linking to Amazon.com and affiliated sites.
Click HERE to find cost conscious furniture and decor for your home too!