Full disclosure right off the bat, kittycat. Charming French Gift Ideas for Francophiles + Cheese is one big excuse to share a few personal photos of my nephew's wedding shower as well as cheese. Cheese? Oui.
Everywhere you turn, you see a delicious cheese board (dang it, Sherry Hart!!!). and I have always been an ambassador for yummy cheese.
Me and cheese were like peas and carrots. Wait. What?
I Miss Cheese!
Yeah, well, this is my brain without cheese, which is almost entirely absent from my restricted diet these days (I eat a little low-fat mozz on pizza, and do NOT ask me to consume no-fat cheese…awful!).
So I couldn't enjoy the wondrous dishes with cheese at the shower, but I COULD soak up all the love and laughter and romance at this fete.
The wedding for these two is now just days away!!! I can't believe my sweet baby nephew will be married, and we are so excited for this new family.
Bridal Shower Photos
What a stunning bride to be! Since she is a true Francophile, there were delicious macarons and many Frenchy details at the shower.
Did I ever get around to telling you what I wore to the shower? A simple tan shift dress from HERE, a shrug with sparkle from HERE, and sexy sandals. Oh and pantyhose. Have you noticed they're all the rage again? True.
It was so awesome to be with my sisters. We are (left to right) Lala, Mimi, and Jo-Jo to all of the cousins.
My mom and niece Sofia are darling, aren't they?
The nieces are in town for summer vacation, and it's a treat to jam with Liv, a musician/songwriter at my vintage piano which needs tuning badly! The piano serves me so well, and in seasons of high anxiety, I write these awful off-beat cheesy songs about serious issues (like menopause) which I share with the women in these photos.
Did someone say cheesy? If you are able to eat cheese – enjoy some for your pal here. I dream of a day I'll be able to enjoy a little again, and until then, you have my permission to eat my portion.
Gift Ideas for Francophiles
Hello Lovely is a participant in the Amazon Services LLC Associates Program, an affiliate advertising program designed to provide a means for sites to earn fees by linking to Amazon.com and affiliated sites. A number of links on the blog are affiliate links that won't cost you a penny more while earning Hello Lovely a commission.
Madame & Monsieur Tumblers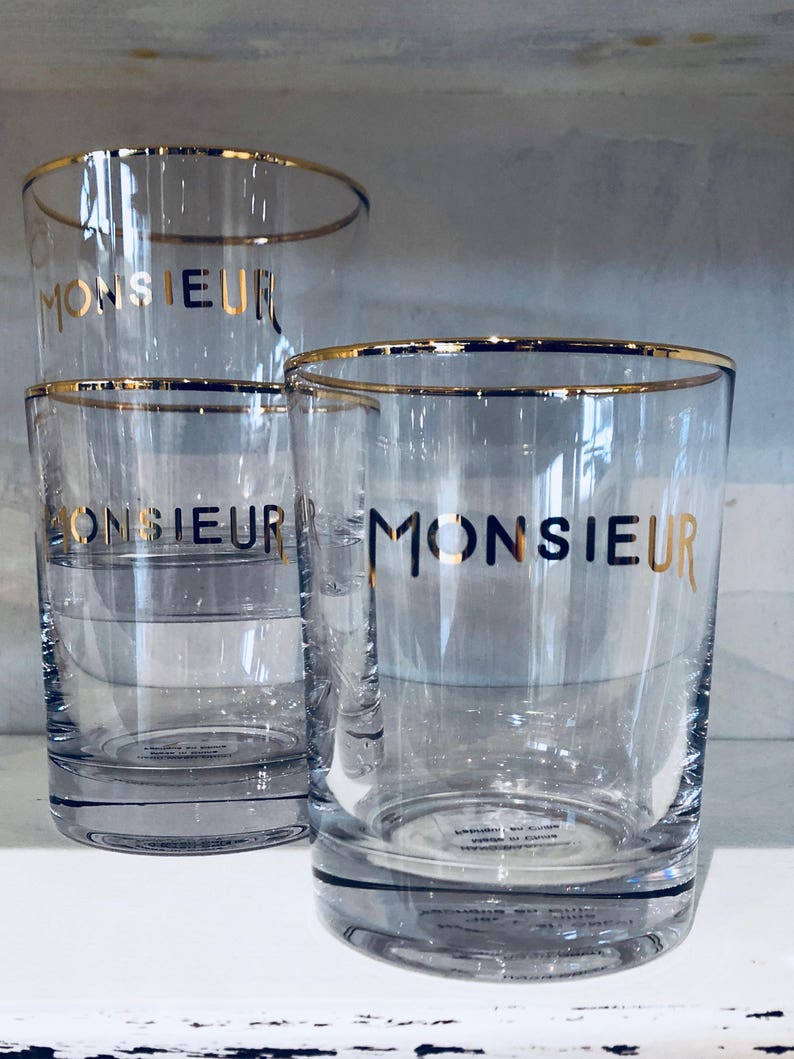 I spotted these glasses on the Francophile author of Petite Haus, Angelina's patio!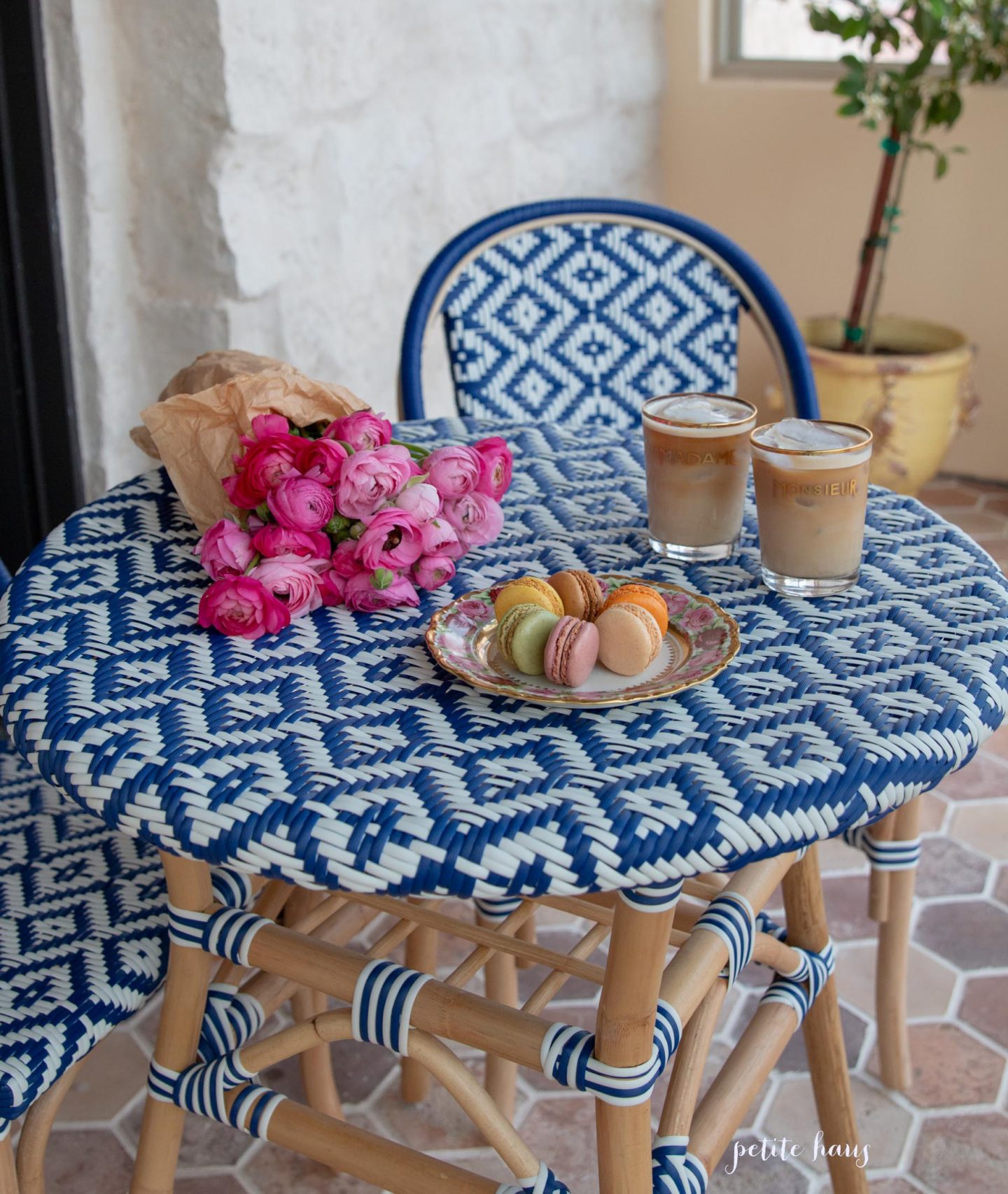 Madame & Monsieur Wine Glasses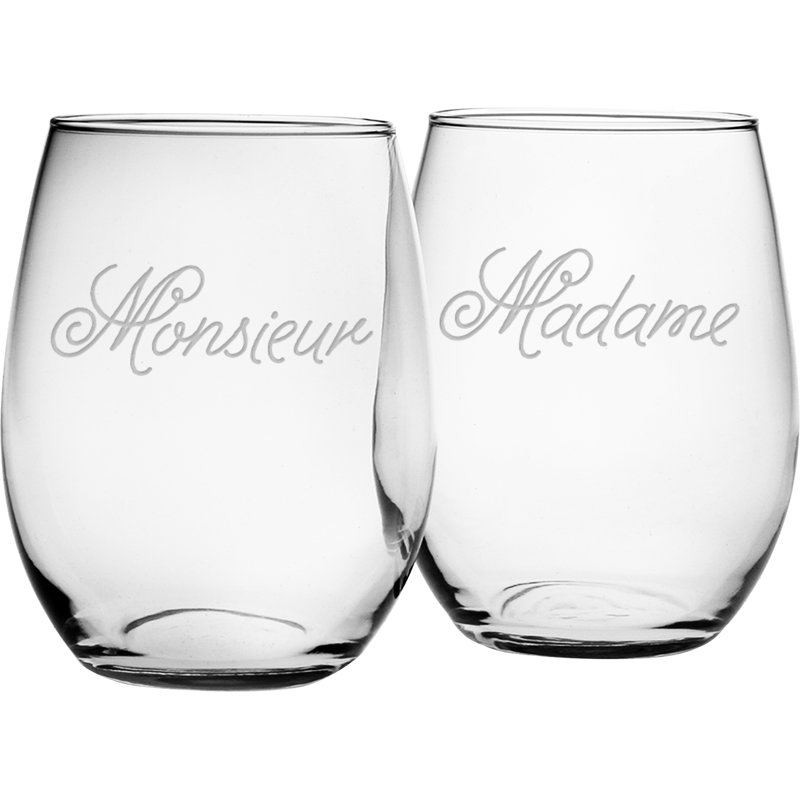 Champagne Flutes
Artwork Featuring Paris
Reversible Madame/Monsieur Pillow
DIY Personalized Gift Ideas
After seeing the Madame & Monsieur tumblers, I got to thinking about lettering on stemware. Are you good at hand-lettering? These may come in handy!
Can we even stand to view more images of cheese? Y E S we C A N.
How sweet and simple does a little marker make things?
Gifts for French Lavender Lovers
Practical Gifts For Homebody Types
Did you know the beautiful blog and shop Dreamy Whites has a new site and a new brick and mortar presence? Wonder what wondrous French farmhouse treasures you'll discover!?!
For Coffee People
Gifts for Lovers of Wine & France
Do PIN THIS POST for future reference!
For Traditional Style Types
Gifts for Cocktail Enthusiasts
Gifts for Francophiles Who Indulge Their Pets
Who Could Forget Puddy & Pippa's Wedding?
If you're more in the mood for more civilized interior design inspiration and less cheese, do mosey on over to THIS.
Peace to you right where you are.
-michele
Shopping for items you already intended to buy on Amazon RIGHT HERE (not just items mentioned in posts) keeps decor inspiration flowing on Hello Lovely!
Click HERE to discover lovely cost conscious furniture and home decor!