My last post featured a rather old fashioned, imperfect, and slightly naked 4-layer cake which I adorned with very French-inspired double cherry lollipops. Mama has no time to fuss! See that Vintage Valentine story HERE for the full deliciousness. Today, I'm sharing details for the layer cake which I have been making forever in DIY: Easiest Funfetti Cake Mix Hack.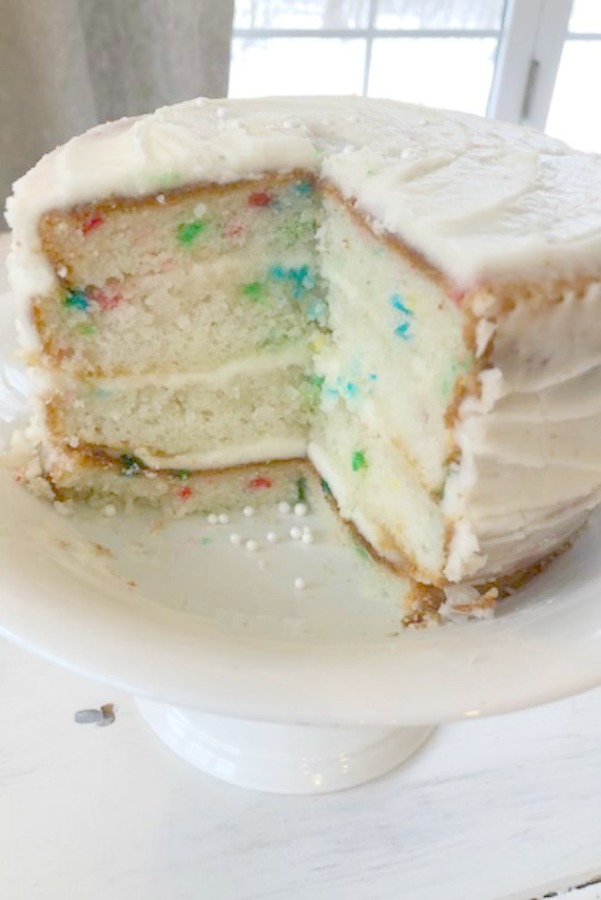 This post contains affiliate links which I hope you will use since they won't cost you a penny extra yet may earn this blog a small commission.
Side note: While my 4-layer 8″ Funfetti cake may look slightly different in the photos gathered here, it's the same cake…I sprinkled on edible pearls, tried a cherry on top, settled on double cherry lollipops, then stripped it to devour it at last.
DIY: Easiest Funfetti Cake Mix Hack!
Why I love this cake mix hack…Funfetti cake mix emerged in 1989, and I am have been making these cakes for decades since it was my husband's favorite. As a work-at-home-mom, I enjoyed baking with my children and having time to experiment with recipes. That's one of the finer things that seems to be missing for a lot of folks today: time to fiddle in the kitchen, time for simple pleasures, and time to dream up little hacks. Funfetti is a family favorite so bougie-bougie and humble as it is, here's your hack, friends!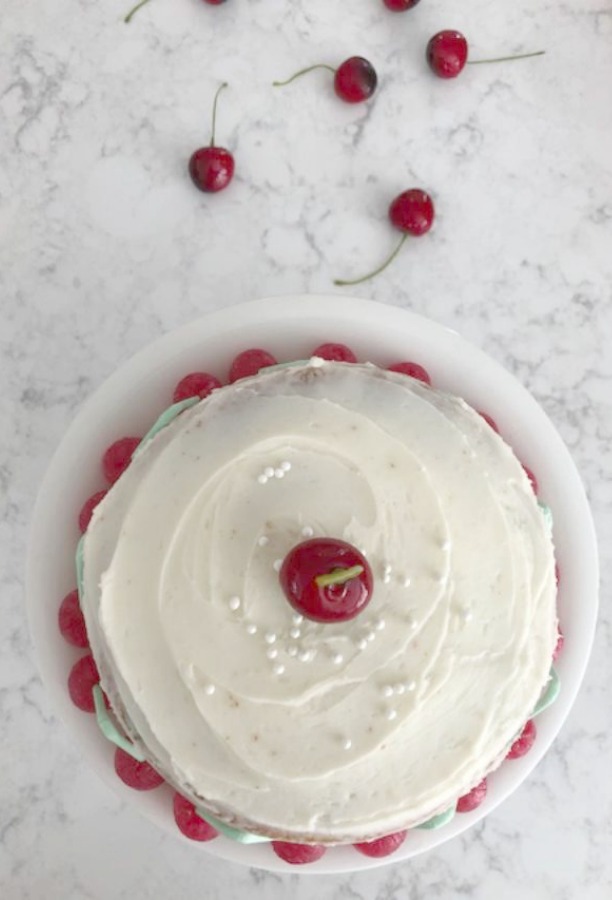 4-Layer Funfetti Cake Mix Hack
Click here to PIN THIS POST for future reference!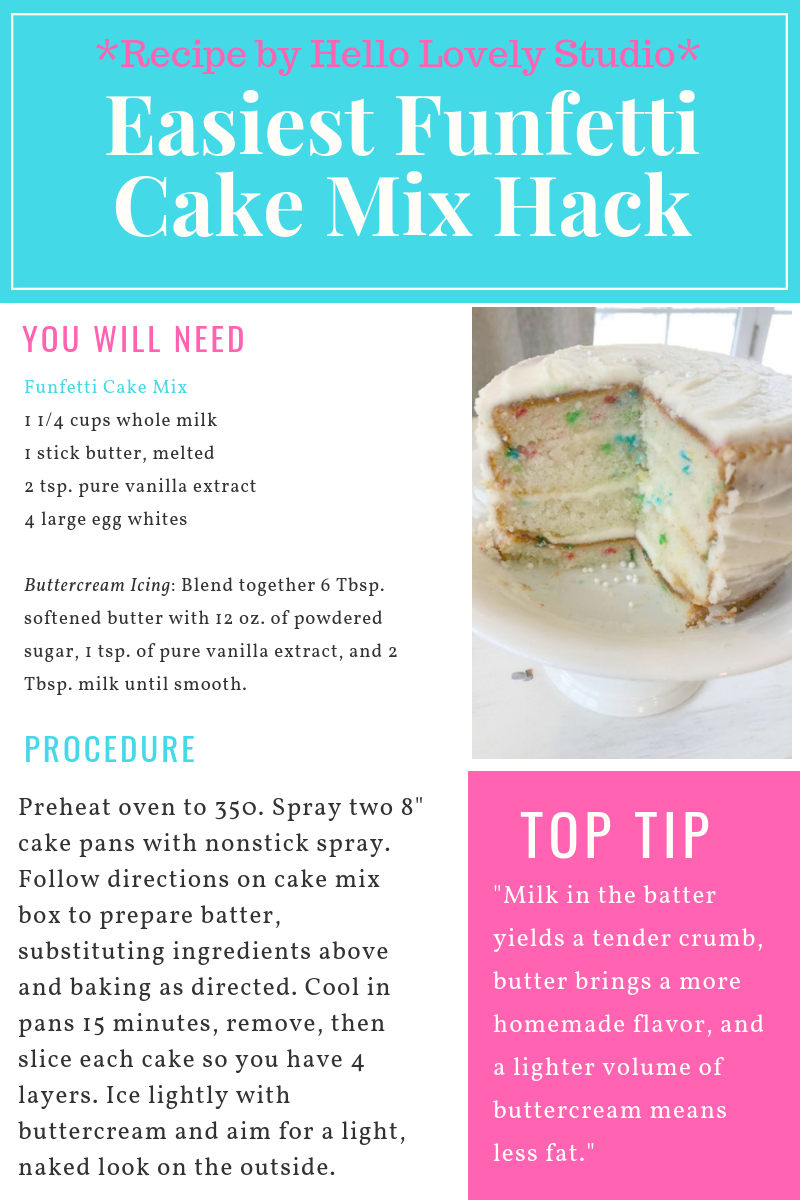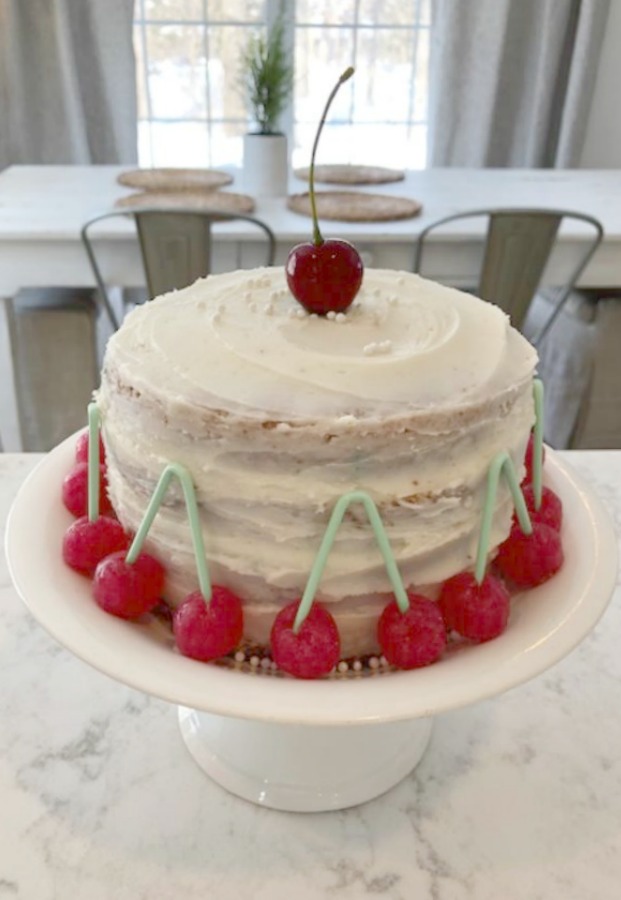 Same Cake Through the Seasons
This is a simple cake to decorate as you wish depending on the holiday. You may remember I decorated my gluten-free mini carrot cake with faux cherries and placed her on a rustic wood slice HERE.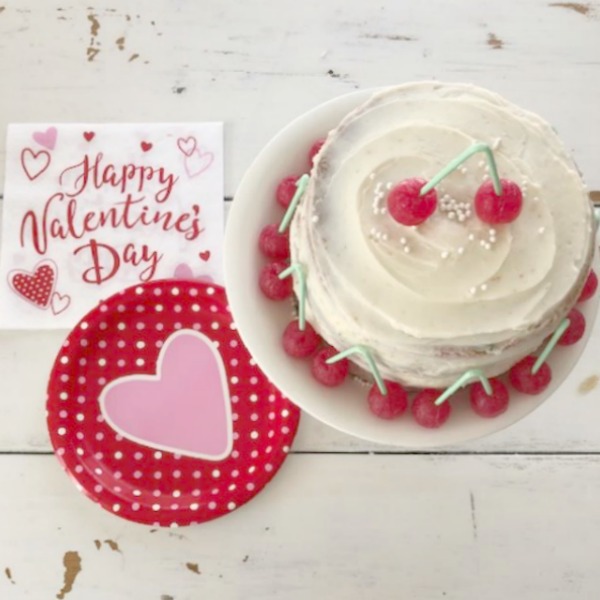 Classic Pillsbury Funfetti Cake Mix
Good Vanilla = Better Cake
Here's the vanilla I have been using in recent years – it's made from quality Mexican vanilla beans in Vera Cruz.
Indestructible Mixing Bowl
This is the exact mixing bowl I use for everything (12 cup capacity). How durable are these Tupperware bowls? I have been using the same one for over 25 years…that's a lot of use and dishwashings, mama!
The price is better for this pretty in pink version:
Baking Story Behind the Red Mixer
This Kitchenaid hand mixer is one of the prizes I won from my cookie recipe win from Country Home magazine! It is a true treasured trophy!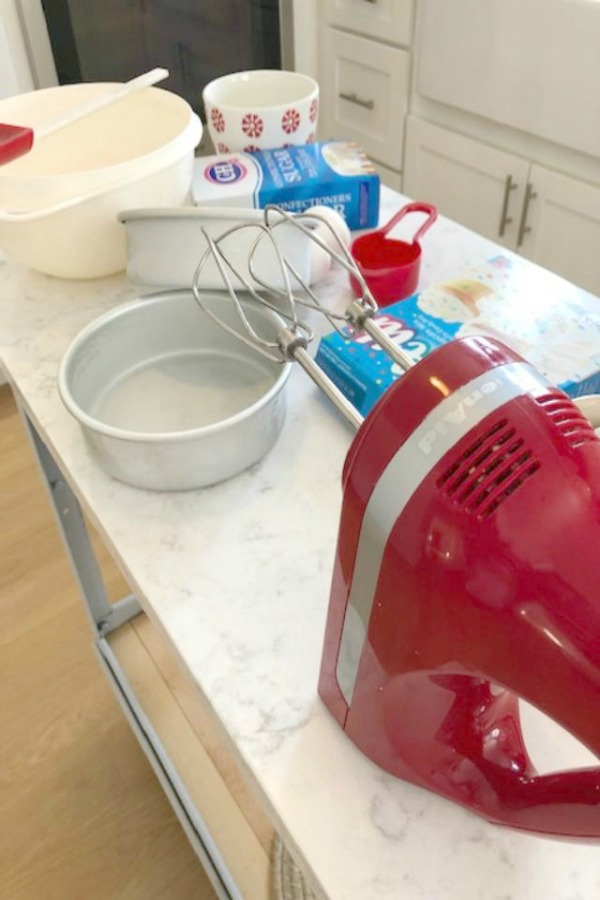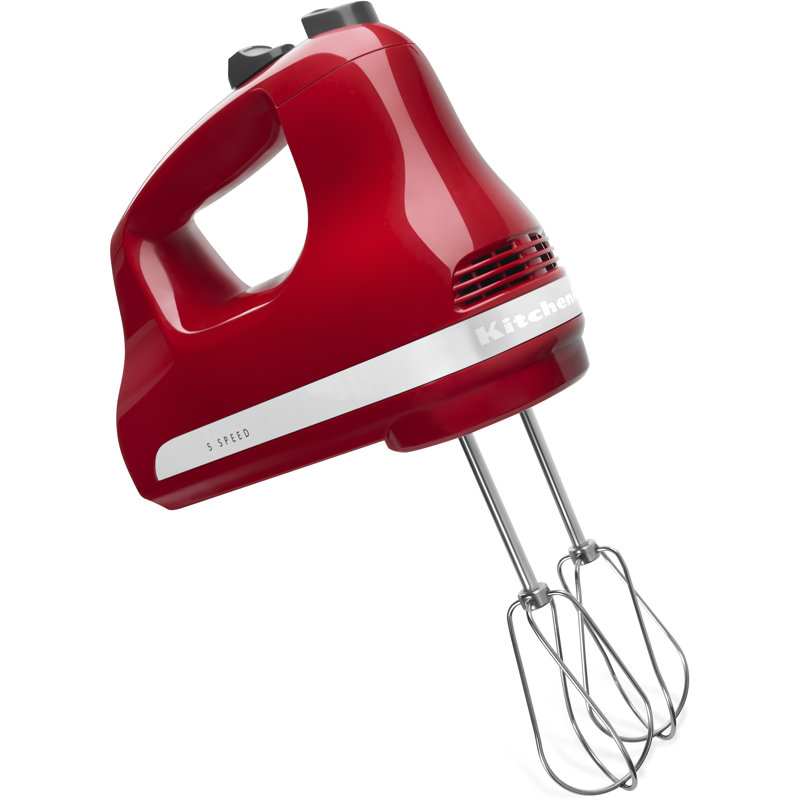 My Kitchen's Teeny Work Island
The wee white bowl with red snowflakes (Crate & Barrel) was a gift from my sister years ago. Oh, and what you're seeing here is my petite industrial vintage work island I scored for $10!!! Read about it HERE.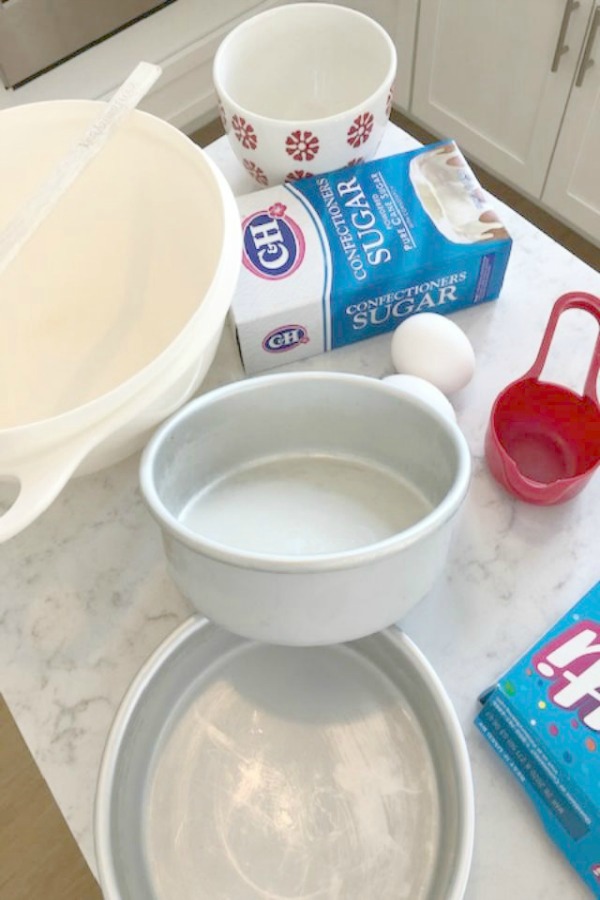 I Love These Wilton Cake Pans!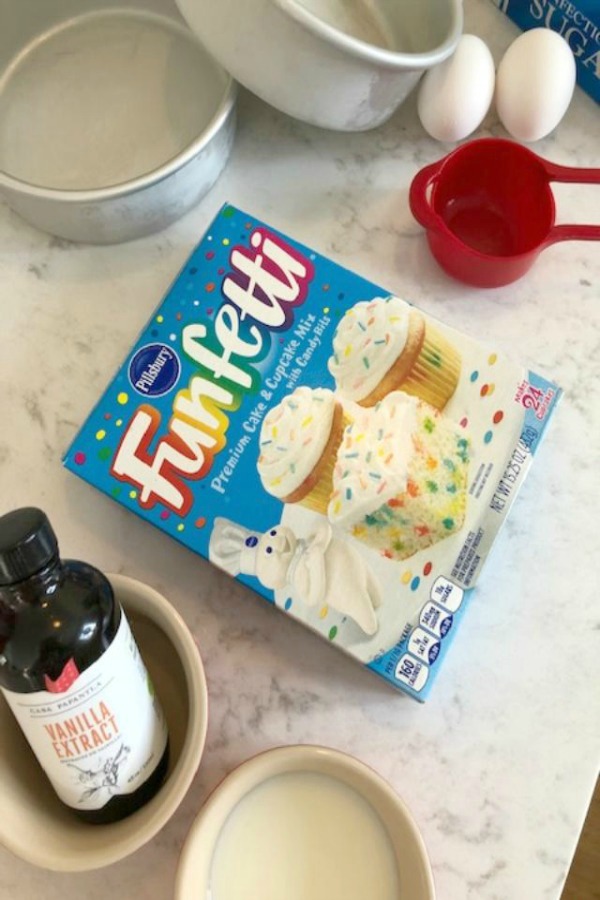 Baker's Essentials: Spoonulas
I can't live without mine. And I can't explain all of the red accents in our white kitchen since I don't have red elsewhere in the house. Is it how appetizing red can be? That it's the color of delicious marinara? A festive, Valentine, Christmas-y, Swedish dala horse thing? No idea.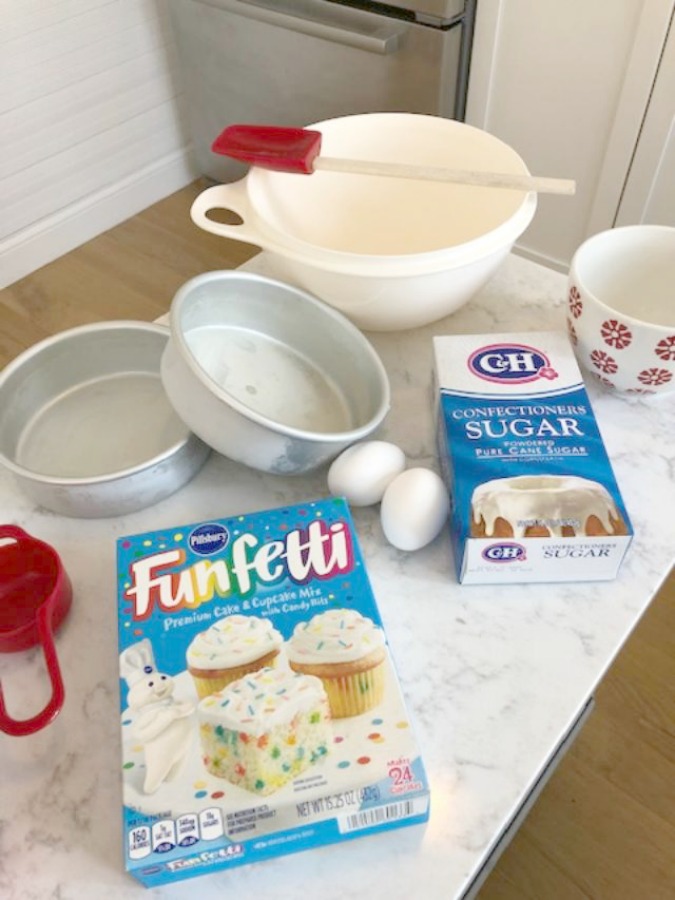 Here's a low priced option:
And here's a fancier, spendier one:
Brief Pause Before Cake
For penguins.
Because.
Penguins.
But also. This is sort of how I waddle and wobble after eating this delicious Funfetti cake.
Books With Doctored Cake Mix Recipes
Sliced Funfetti Layer Cake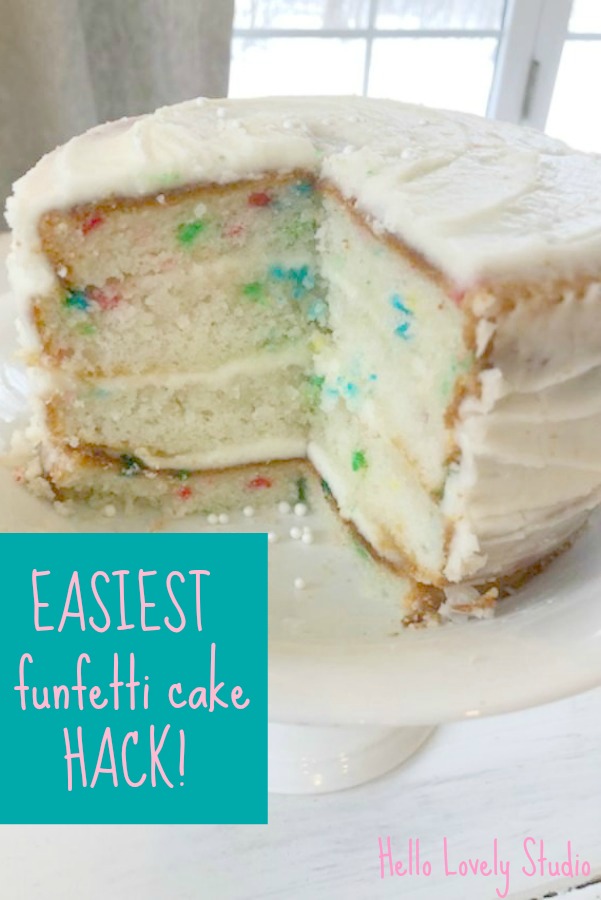 Double Cherry Lollipops to Decorate Cake
Edible White Pearls to Decorate Funfetti Cake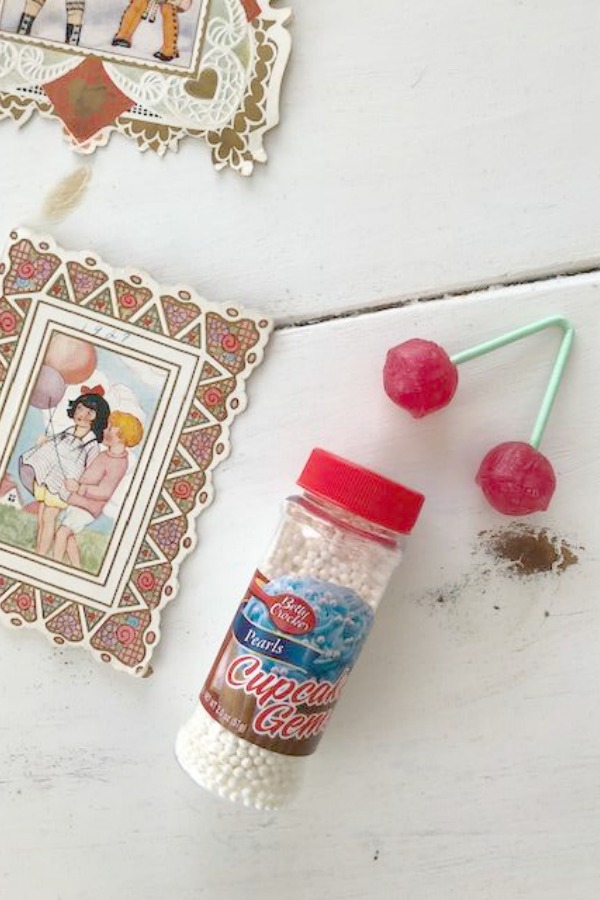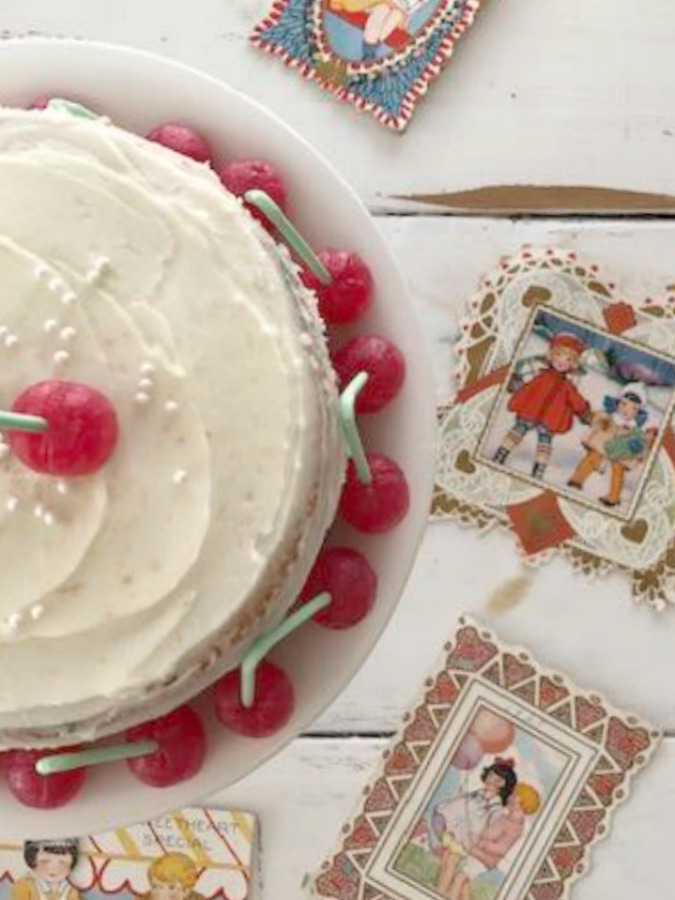 Need a Cake Pedestal for Your Layer Cake?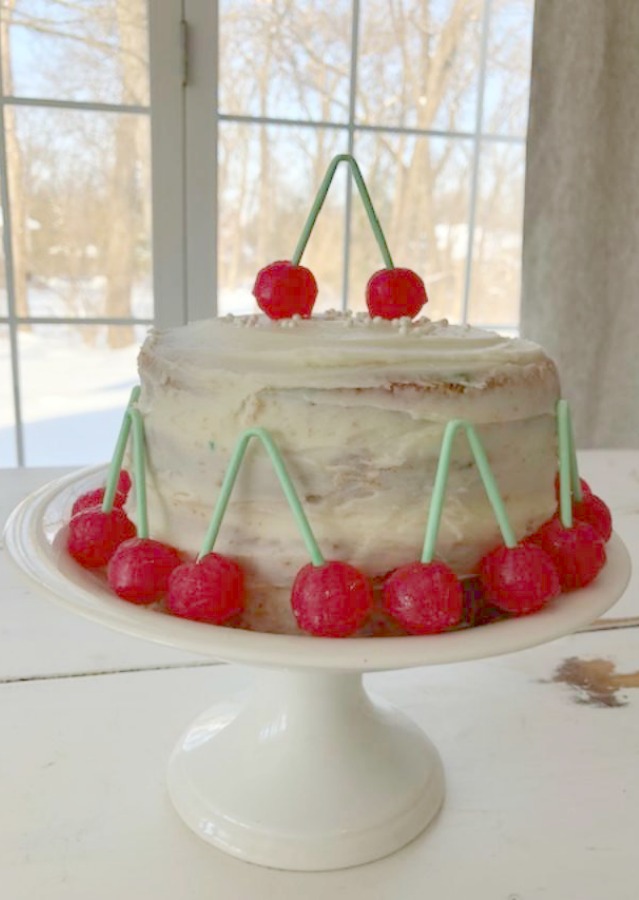 Old-fashioned, Semi-homemade, and Delicious!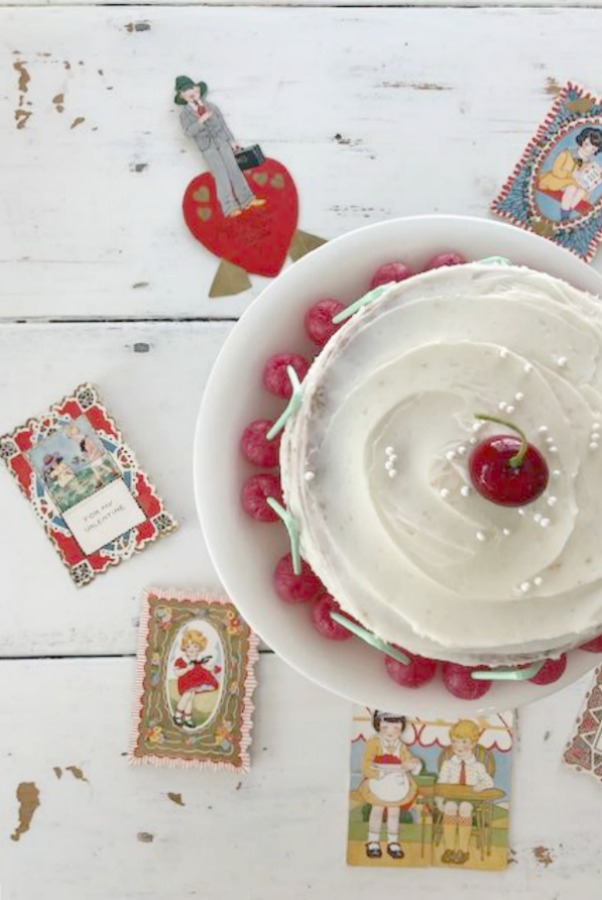 The deconstructed, tone on tone version is just as delicious!
Life is Exactly Like a Layer Cake
How is February treating you, lovely friends? I'm muddling through and always a bit restless in winter. Our house smells like a bakery, but it's up for grabs since I am digging into closets and such. You know how tidying up and organization can go. Things grow worse before they begin to look and feel better.
Often, the same pattern applies to personal growth. Or assembling a layer cake.
That's why it's important to keep encouraging each other, to keep propping each other up and being buttercream. In the kitchen of life, things get messy for everyone.
And it's okay because messy isn't the end of the world. Even a lopsided fail of a layer cake can be delicious. My humble, doctored cake will never delight a seasoned pastry chef. How often in this life do I consistently fall short?
Yet what about the spirit in which messy days are spent? What about the purity of the love infused into cakes we bake? Into the lives we make?
Oh, that wondrous love.
It's the secret invisible ingredient, transcending the mess.
It's the layer of ethereal sweetness, sealing in the joy.
It's the recipe of recipes…rich, forgiving, and tender.
I independently selected products in this post—if you buy from one of my links, I may earn a commission.
Peace to you right where you are.
-michele
Shopping for items you already intended to buy on Amazon RIGHT HERE (not just items mentioned in posts) or home decor keeps decor inspiration flowing on Hello Lovely!
Hello Lovely is a participant in the Amazon Services LLC Associates Program, an affiliate advertising program designed to provide a means for sites to earn fees by linking to Amazon.com and affiliated sites.