Whether you celebrate Valentine's Day, are a renegade and opt for Gal-entine's Day, or dodge the consumerism of Cupid's arrows entirely, I hope you'll indulge in a wee tour of Valentine's Day Loveliness. Who knows? There may be unexpected sweetness awaiting within this imperfectly whimsical, lighthearted romp from my heart to yours.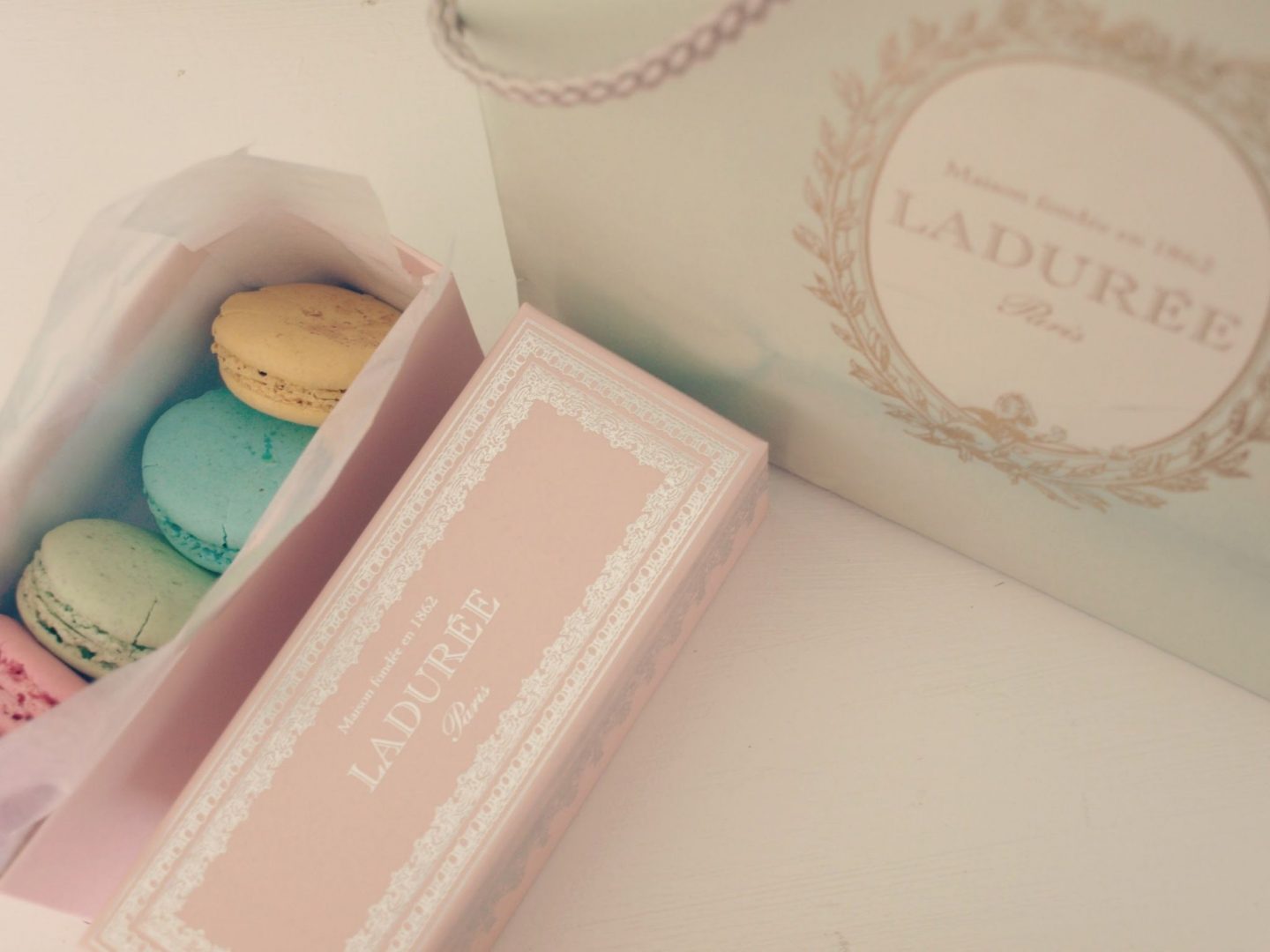 Less than a month away, why not think of small ways you can express your love to those you cherish most? Keep in mind that your own love language may vary from theirs. Some of us feel loved when we hear affirming words. For others, it's receiving gifts or acts of service.
Here is a great place to learn about 5 love languages if you care to go deeper into that topic.
This post contains affiliate links which I hope you will use since they won't cost you a penny extra yet may earn this blog a small commission.
Perfect Valentine's Day Gift
One size fits all, and who wouldn't adore this sweet Laduree mug!?!
A Fresh Alternative to Flowers
I'm a mama of boys only so I have a soft spot for these Sonny Angels. A small collection of them rests upon my bedroom dresser, bringing me a smile every morning.
Maya Says It So Well…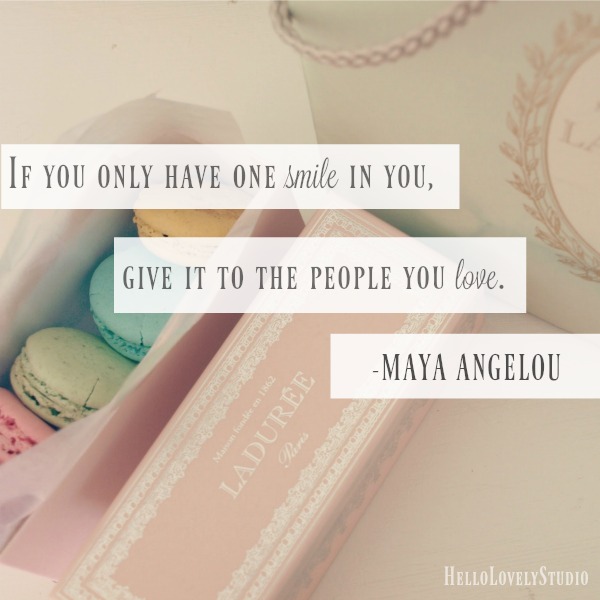 Pretty Pink Watercolor Cake
Learn the Technique to Achieve the Effect With a Storebought Cake…
Pretty Pink Cake Pedestal
A Love Poem by Rumi…
Ode 314
Those who don't feel this Love
pulling them like a river,
those who don't drink dawn
like a cup of spring water
or take in sunset like supper,
those who don't want to change,
let them sleep.
This Love is beyond the study of theology,
that old trickery and hypocrisy.
If you want to improve your mind that way,
sleep on.
I've given up on my brain.
I've torn the cloth to shreds
and thrown it away.
If you're not completely naked,
wrap your beautiful robe of words
around you,
and sleep.
I highly recommend that you go back and read the poetry above at least one more time! So rich!
Yummy LoveDay Heart Pizzas
Cue the Confetti & Candy!
No, it's not healthy! But that's why it's a mini cake! Make your sweet indulgent treats as teeny as possible!
Loveliness From 'The Fault in Our Stars'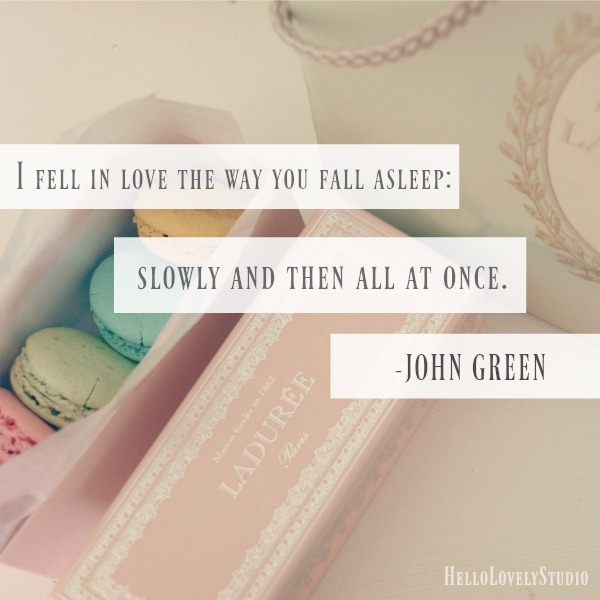 Heart Shaped Cookies
Hafiz Understands the Heart
A Potted Plant
I pull a sun from my coin purse each day.
And at night I let my pet the moon
Run freely into the sky meadow.
If I whistled,
She would turn her head and look at me.
If I then waved my arms,
She would come back wagging a marvelous tail
Of stars.
There are always a few men like me
In this world
Who are house-sitting for God.
We share His royal duties:
I water each day a favorite potted plant
Of His–
This earth.
Ask the Friend for love.
Ask Him again.
For I have learned that every heart will get
What it prays for
Most.
From: 'The Subject Tonight Is Love'
Translated by Daniel Ladinsky
Does poetry stir your heart? Does it nourish your soul?
Here's a romantic little non-lingerie something…
Heart-shaped Picnic Basket
Unique and Delicate to Wear
My favorite pair of everyday earrings are light as a feather, hammered brass hoops from HERE. I bought them many years ago, and I have not found any I like better. There are updated versions right here…
My hoops are a smaller version of these below…
Makes Me Smile
Did you know you can become a stylist with Stella Dot for a mere $99? Yep. You'll receive $500 in products! CLICK HERE for the full scoop.
Deliciousness is Served
Heart Balloons
For Creative Types
Romantic Tissue Poufs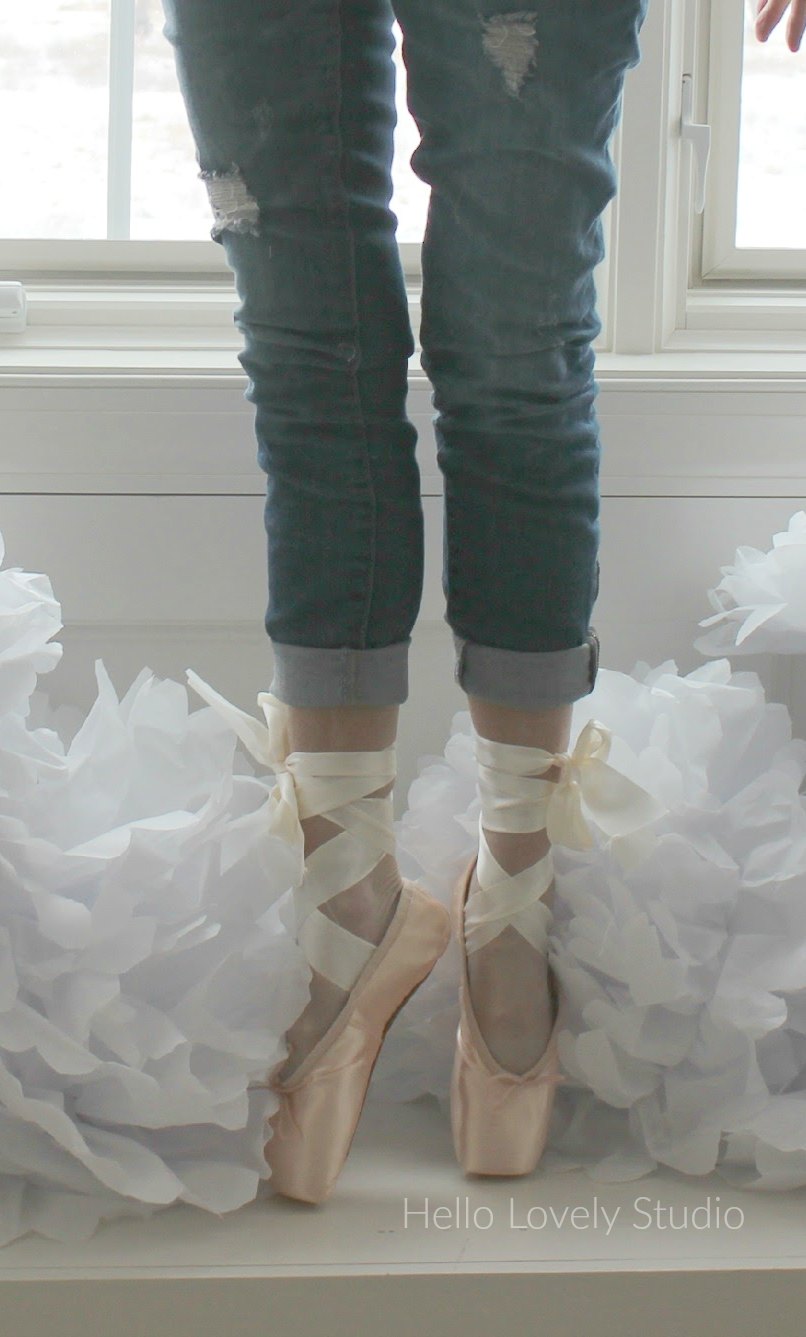 Ready for a DIY?
These Bring Back Wonderful Memories!
Heart Bird Bath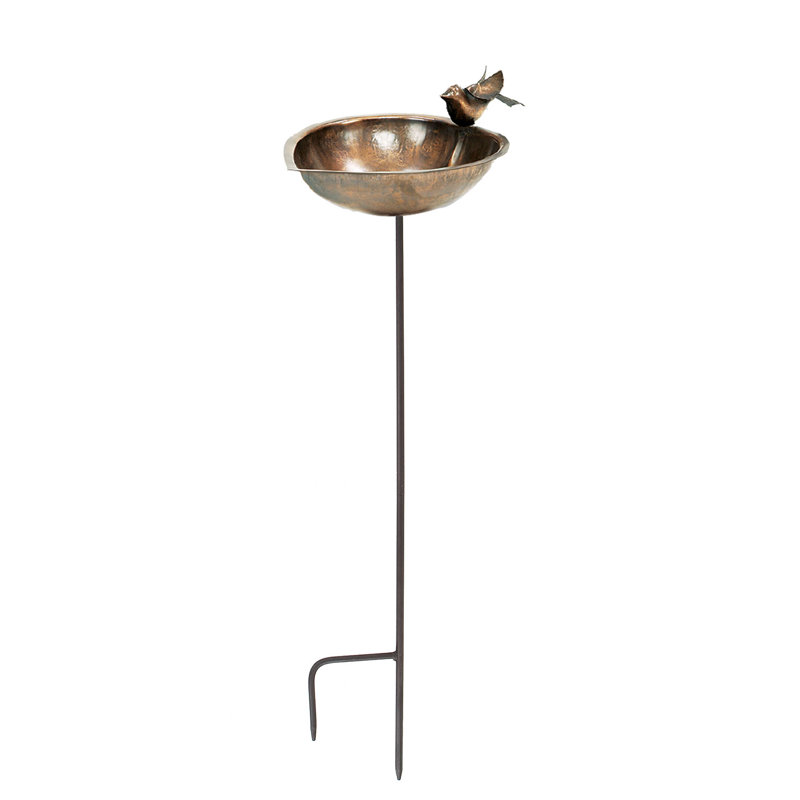 Sweet For All Year Round
For more smiles (and if you happen to be a dog lover!) SEE THIS and THIS.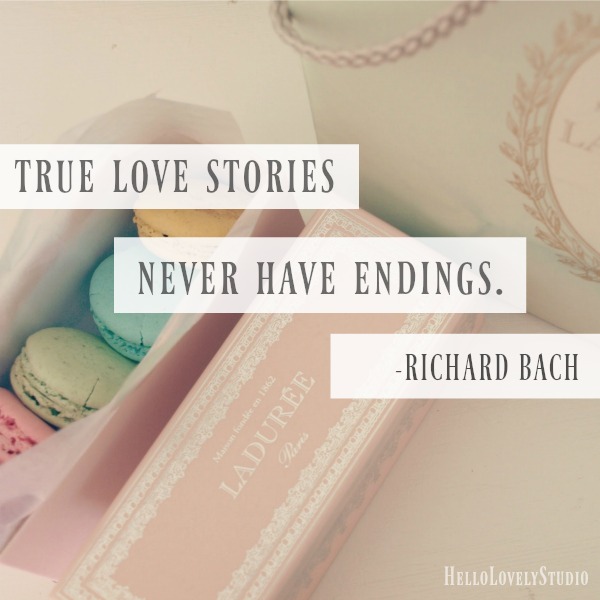 I just love that sentiment above! As I prepared this post, I drenched myself in the romantic reflections of my favorite Sufi poets, who reminded me of the strength of love over death–of the mysteries which lie beyond what we can know with our intellect alone.
Love will not be hemmed in by space or time! Someday we'll take our last breath here. And I believe we'll immediately breathe our first breath THERE.
In eternity.
In the fullness of Big Love.
Without pain. Without fear. Without loneliness.
In perfect union with a Holy Force.
Wishing you love this day and…
Peace to you right where you are.
-michele
I independently selected products in this post—if you buy from one of my links, I may earn a commission.
Shopping for items you already intended to buy on Amazon RIGHT HERE (not just items mentioned in posts) or home decor keeps decor inspiration flowing on Hello Lovely!
Hello Lovely is a participant in the Amazon Services LLC Associates Program, an affiliate advertising program designed to provide a means for sites to earn fees by linking to Amazon.com and affiliated sites.