Since I have never hosted a New Year's Eve party, I am an unlikely sharer of secrets to making it a good one. HOWEVER. I HAVE attended my fair share of awesome parties across half a century to ring in new years and journeyed to the ends of the interwebs for peeks at creative party details. So 11 New Year's Party Secrets is about to spill the TEA (which is urban slang for beans, and no, I have no idea why it wasn't tea in the first place since beans are a solid we typically drop or flip but don't spill).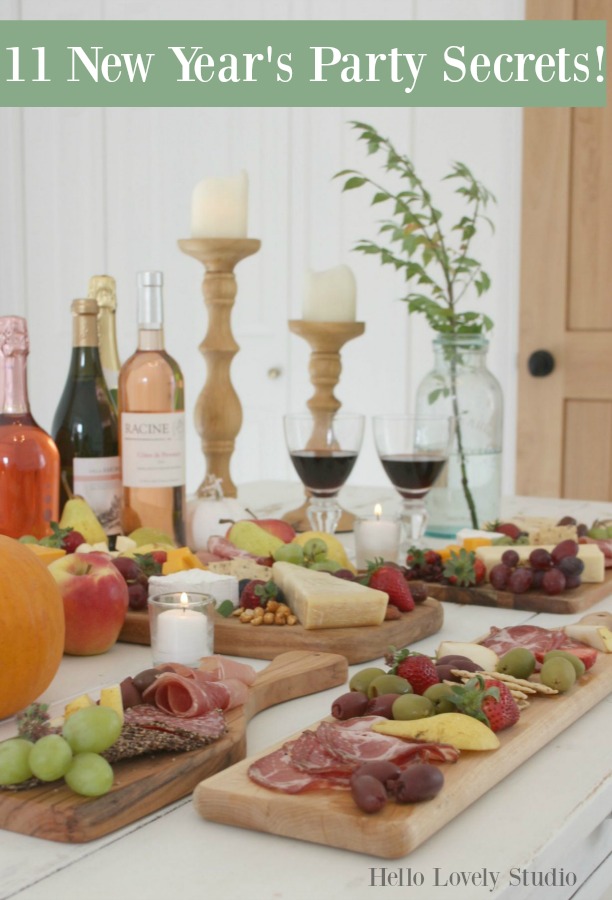 11 New Year's Party Secrets!
Will you be partying for New Year's Eve or Day?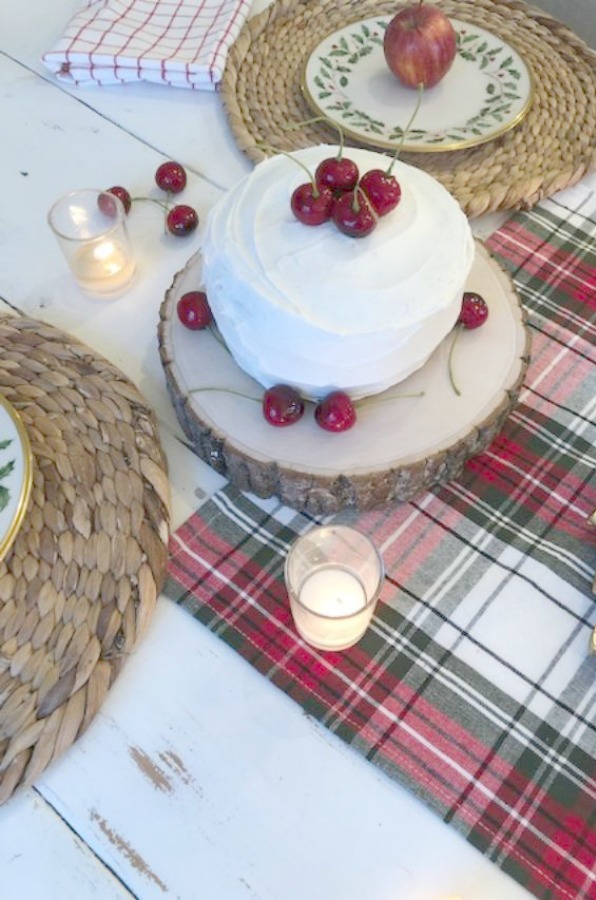 I plan to celebrate a New Year's baby's birthday, but I'll probably be tucked in before midnight! Which reminds me. You don't have to do the late night cocktail party thing.
1. Make it Brunch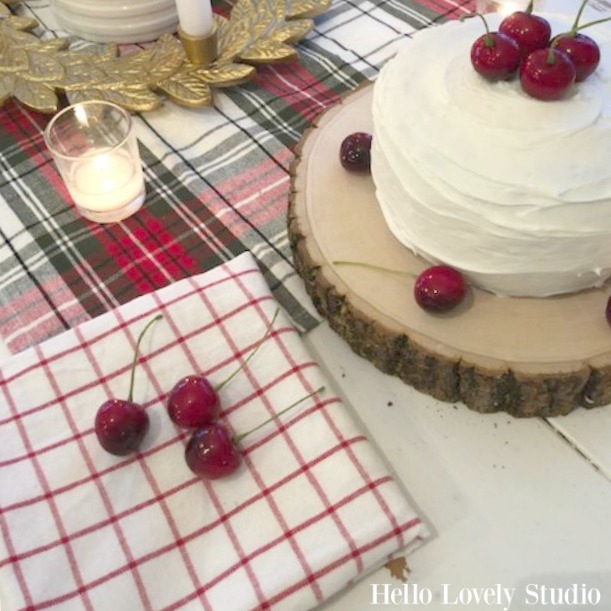 Pssst. The Secret: Party at Noon.
There are no rules when it comes to how you decide to ring in the New Year or celebrate with your peeps. If brunch is more your style, do brunch. Put on your favorite music, make a mini layer cake like mine, and light a few candles. Boom. You've baked someone happy.
This post contains affiliate links – using them won't cost you a penny extra yet may earn this blog a small commission.
2. Get Yer Bubbly Lovely On
In my house, it is always cake o'clock.
Aren't these cuties festive and understated at the same time?
Psst. Secret Behind Those Bubbles!
3. Puttin on the Ritz!
Whether yours is a black tie affair or not, think of the smiles these will bring!
Pssst. Secret of the Tux!
4. Make it Strikingly Sweet!
One of my favorite songs of all time will maybe bring back some memories for you if you've reached a certain age…this video is from before airstreams were cool…
Not the song to play to get the party started though!
Play Morris Day instead (saw The Time in concert this year, and they were awesome)!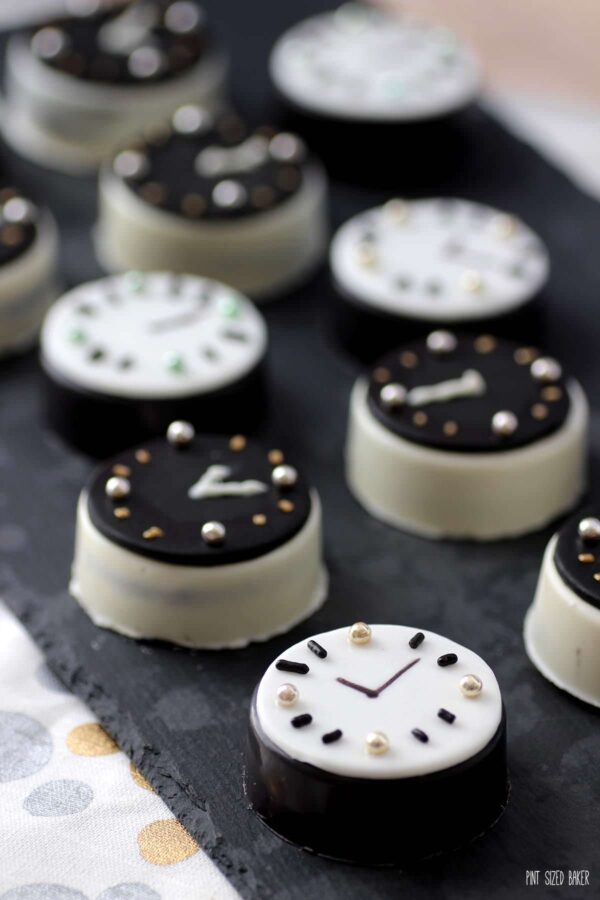 Pssst. Secrets to Clock Making!
5. Shimmery Backdrop, Batman!
If your Christmas decor disappears on December 26th – here's a simple idea.
Pssst. Secret Shimmer Sauce!
6. Midnight Magic Wands
These would be wonderful all winter long!
7. The Marshmallow Tini: 2 Ways!
Have you ever made a marshmallow tini? These sound delish.
#1
Psst. Secret to That Sweet Rim!
Rim your martini glasses with marshmallow fluff, then dip in graham cracker crumbs…genius!
#2
Pssst. Secret Tini Tools.
8. Candle Cocktail Centerpiece
You've gotta love an alternative to fresh flowers that is this simple!
Pssst. Secret Stabilizer!
9. Not Yer Mama's Puppy Chow
Just when you thought you had seen every version of this stuff.
Pssst. Intergalactic Golden Secret!
10. Truffle My Feathers, S'il Vous Plait!
There's something about these vegan chocolate truffles that sparks the imagination. Think of the toppings you could coat them with! Beautiful AND tasty.
Pssst. Le Secret is Quality!
11. Cheese, Please Fest!
You know I love to graze!
Simple cheese, charcuterie, and graze boards make for simple casual entertaining with next to no stress.
No matter what you call your boards of glory (cheese boards, cheese platters, charcuterie boards, or graze boards), it's all lovelyspeak to me! What could be easier than assembling your favorite cheeses, nibbles, and nuts and then serving them casually with wine, cocktails, or alcohol-free punch? Punch? Find our family eggnog punch recipe in THIS STORY.
When Food Becomes Decor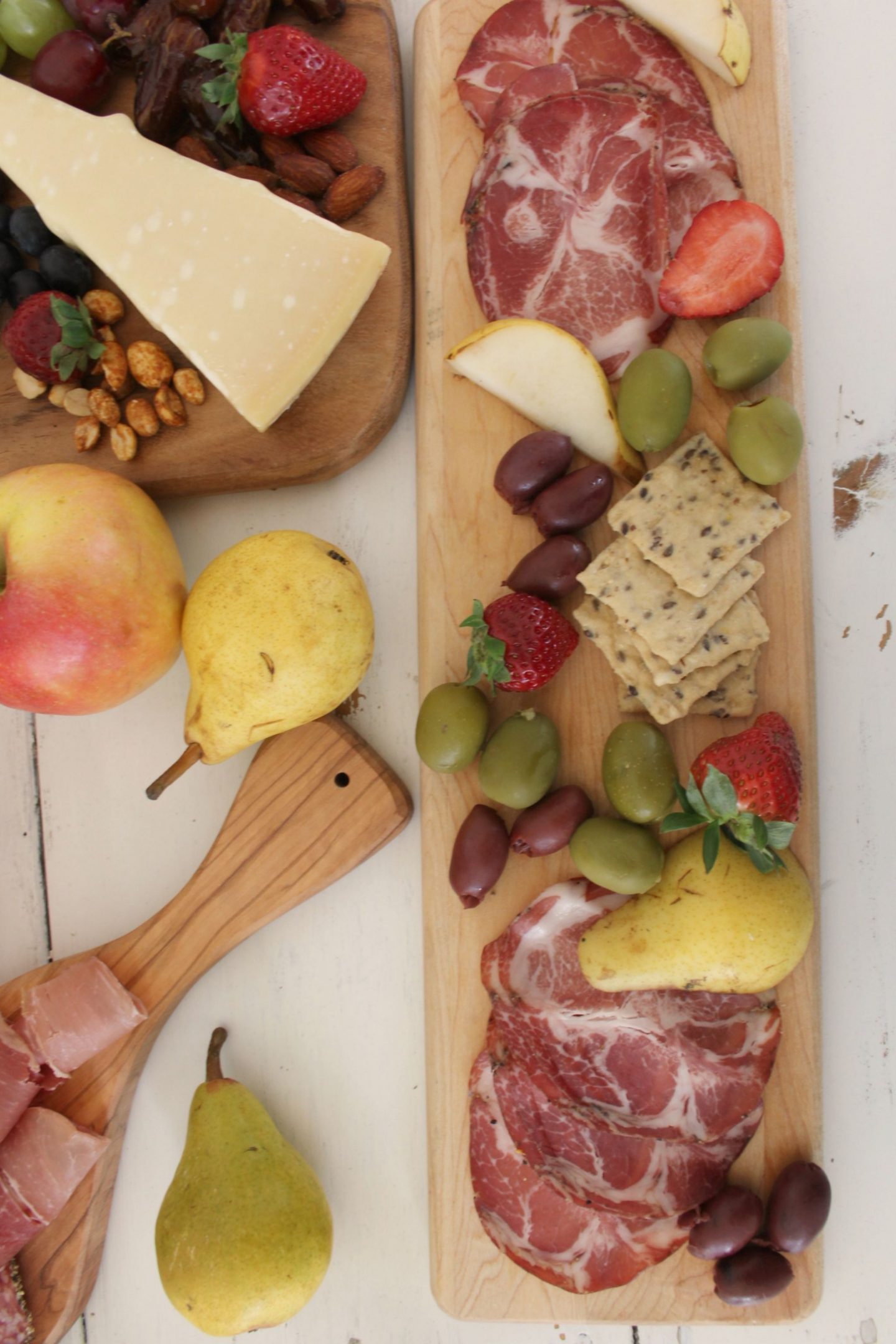 Rustic wood boards are easy to find everywhere, and here are some lovely olive wood options:
How simple can you keep the shindig? You can even skip a fancy floral arrangement and spring for a branch in an old jar. This branch is from the burning bush just outside our front door.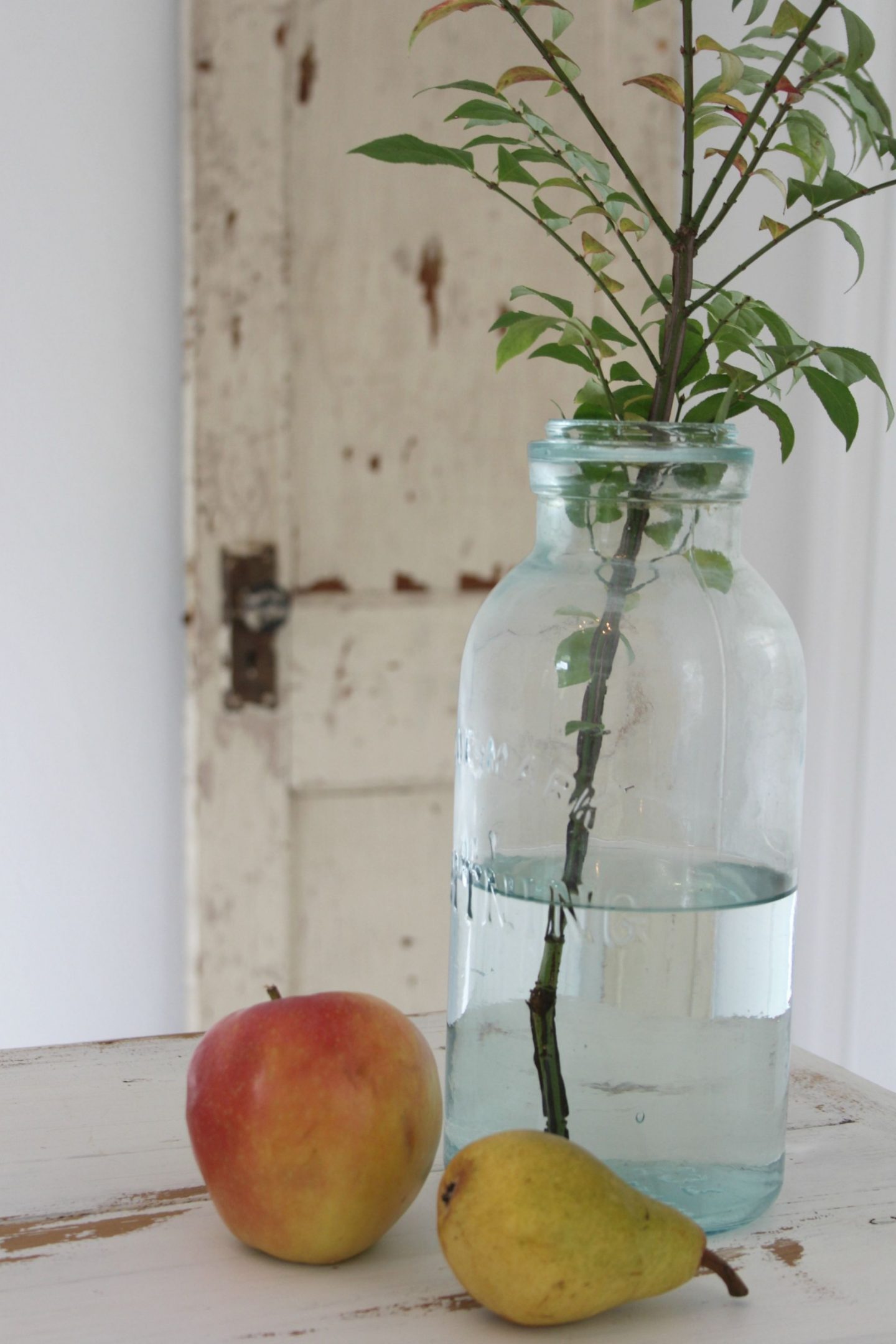 Secrets Behind a Beautiful Cheese Board
1. PLATTER MATTERS. Select a beautiful board or three.
Shop for new wood or marble boards or trays with a smooth surface.
2. CHOOSE THE CHEESE. Decide on a few different varieties of cheese, charcuterie, fruits, nuts, crackers, etc.
In terms of cheese, there are honestly no rules you must abide by beyond simply choosing what you love. If a stinky cheese gives you a headache, do not consider it! I love fruit-studded cheeses, and it doesn't hurt that they add a great variety of color. As for charcuterie, I love the ease of pre-sliced coppa, proscuitto, and salami.
3. SLICE THE LOVELY. Slice some of the strawberries, pears, charcuterie, and cheese.
If there's any secret at all, it's this: leave some of the fruit and cheese whole, and also slice some of it. A few strawberry, fig and pear slices will add interest and beauty to the board. Slice the charcuterie thinly (if it didn't pre-sliced) and dice some of the cheese into bite-size chunks. Simply style apples and pears on the table around the board for color and added beauty. Prepare the grapes: with kitchen shears, cut the stems for small individual bunches.
4. JOYFULLY ASSEMBLE! Artfully arrange ingredients on the board.
Begin with the largest items (cheese, meats, crackers) and then fill in, paying attention to what pleases your eye as far as color. Have fun with it!
Serving wine with this delish? I like to leave choosing wines to Martha Stewart Wine Co…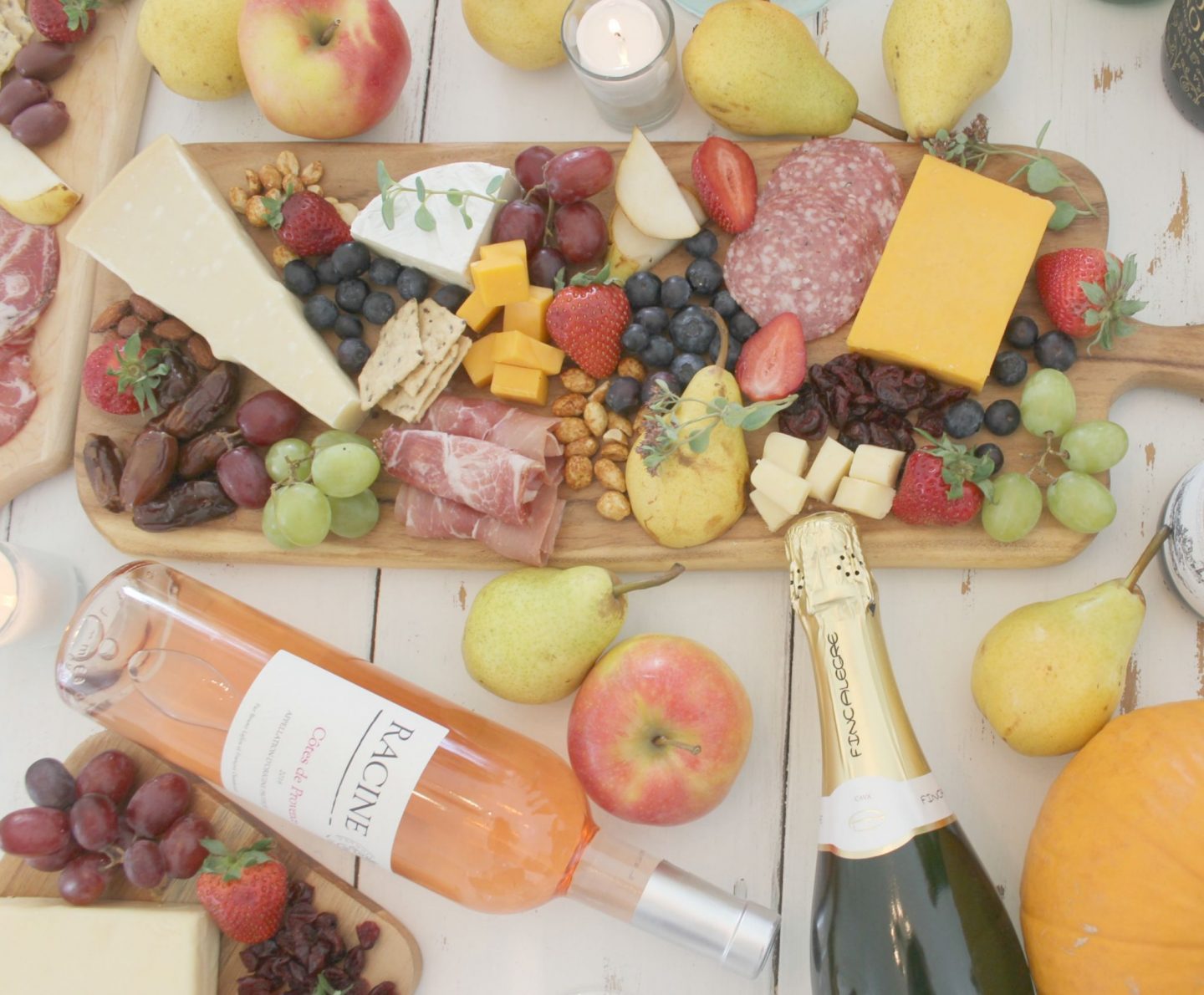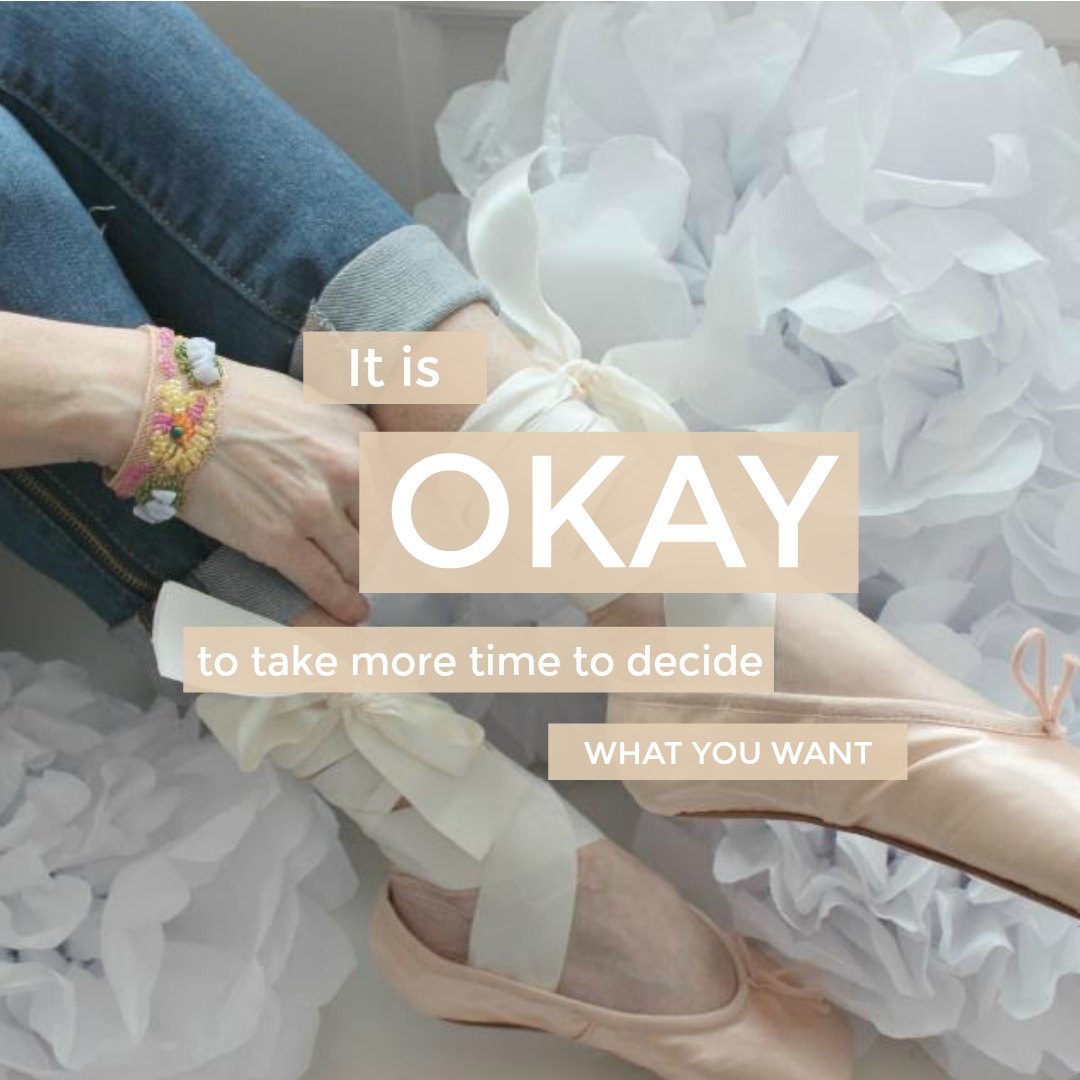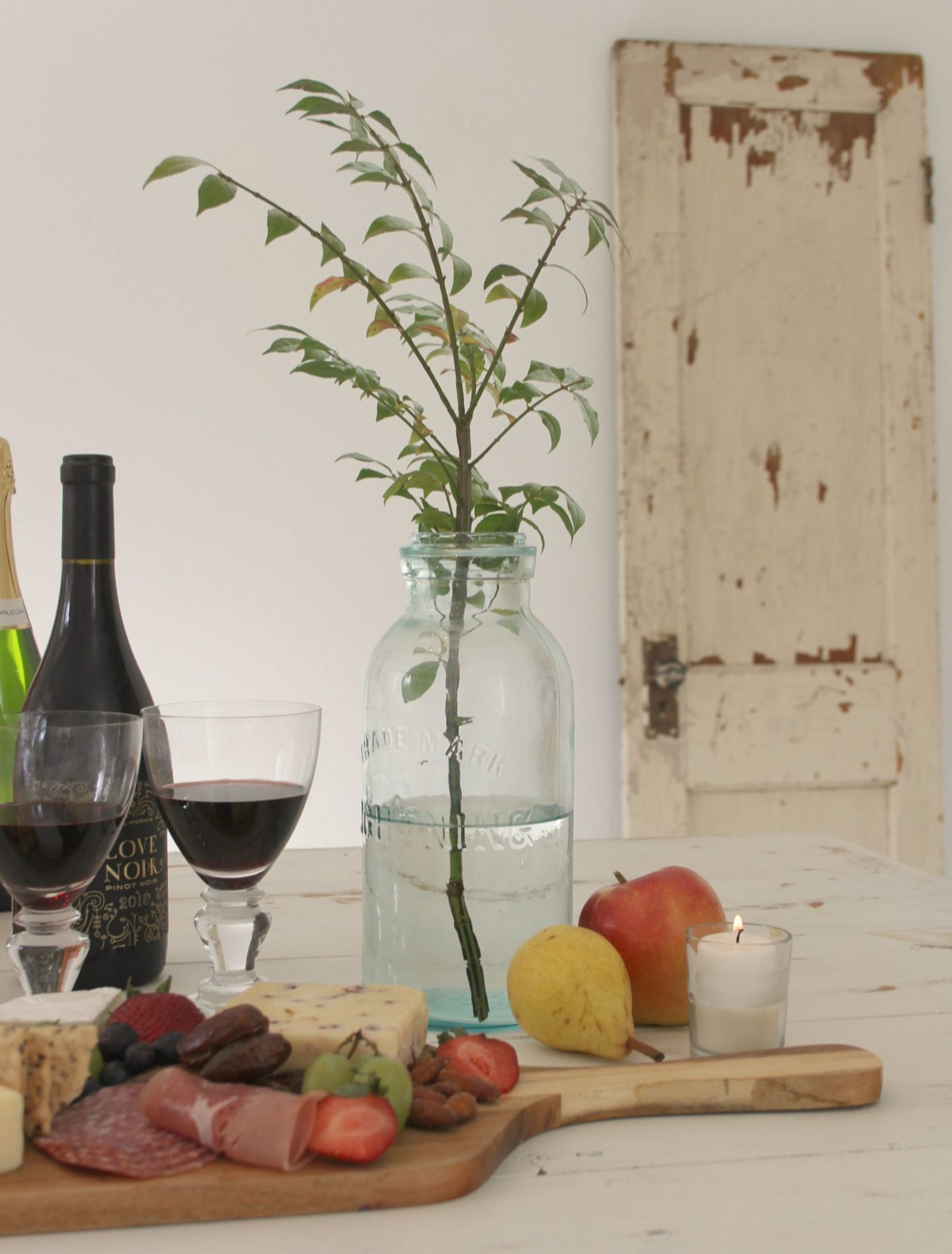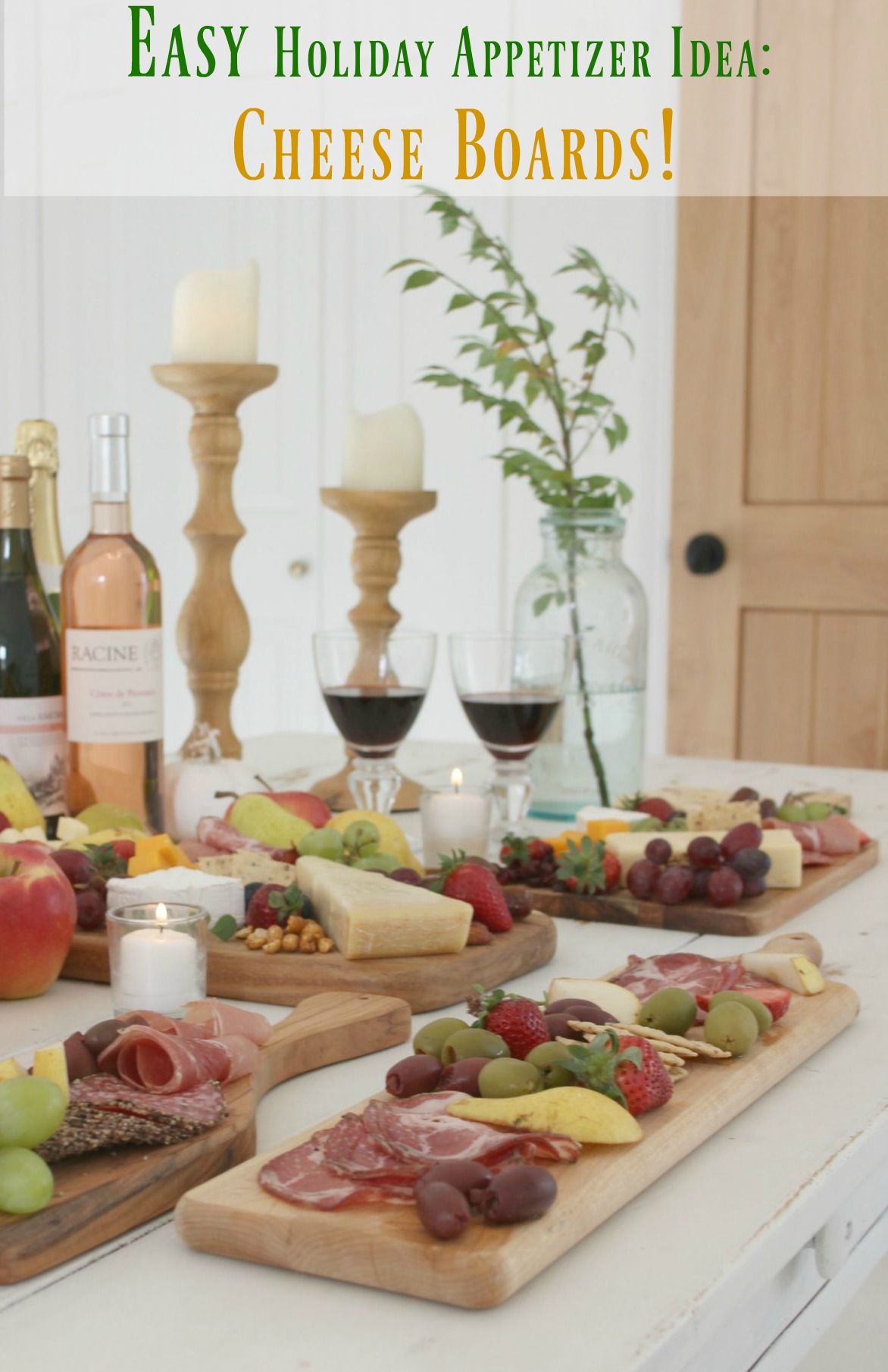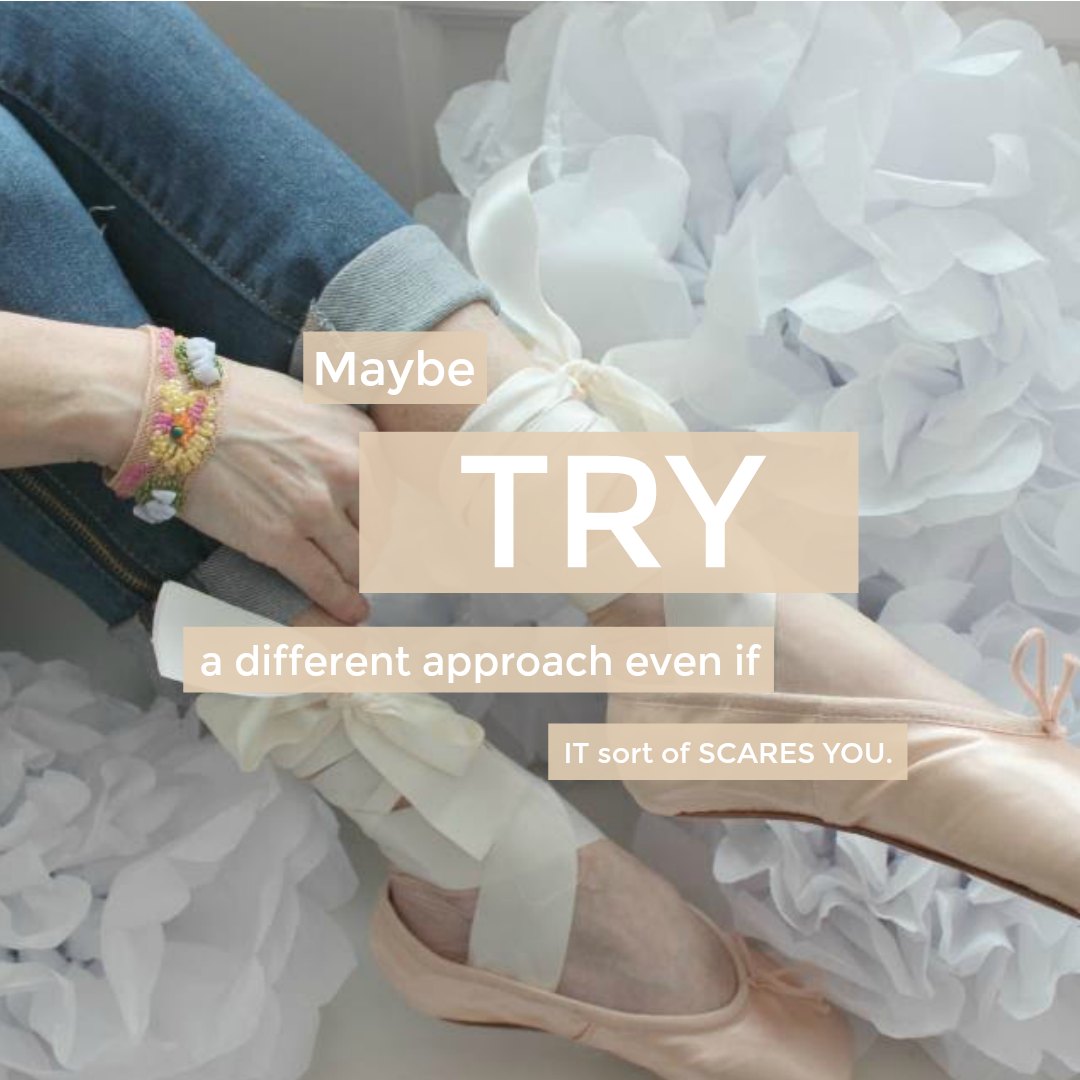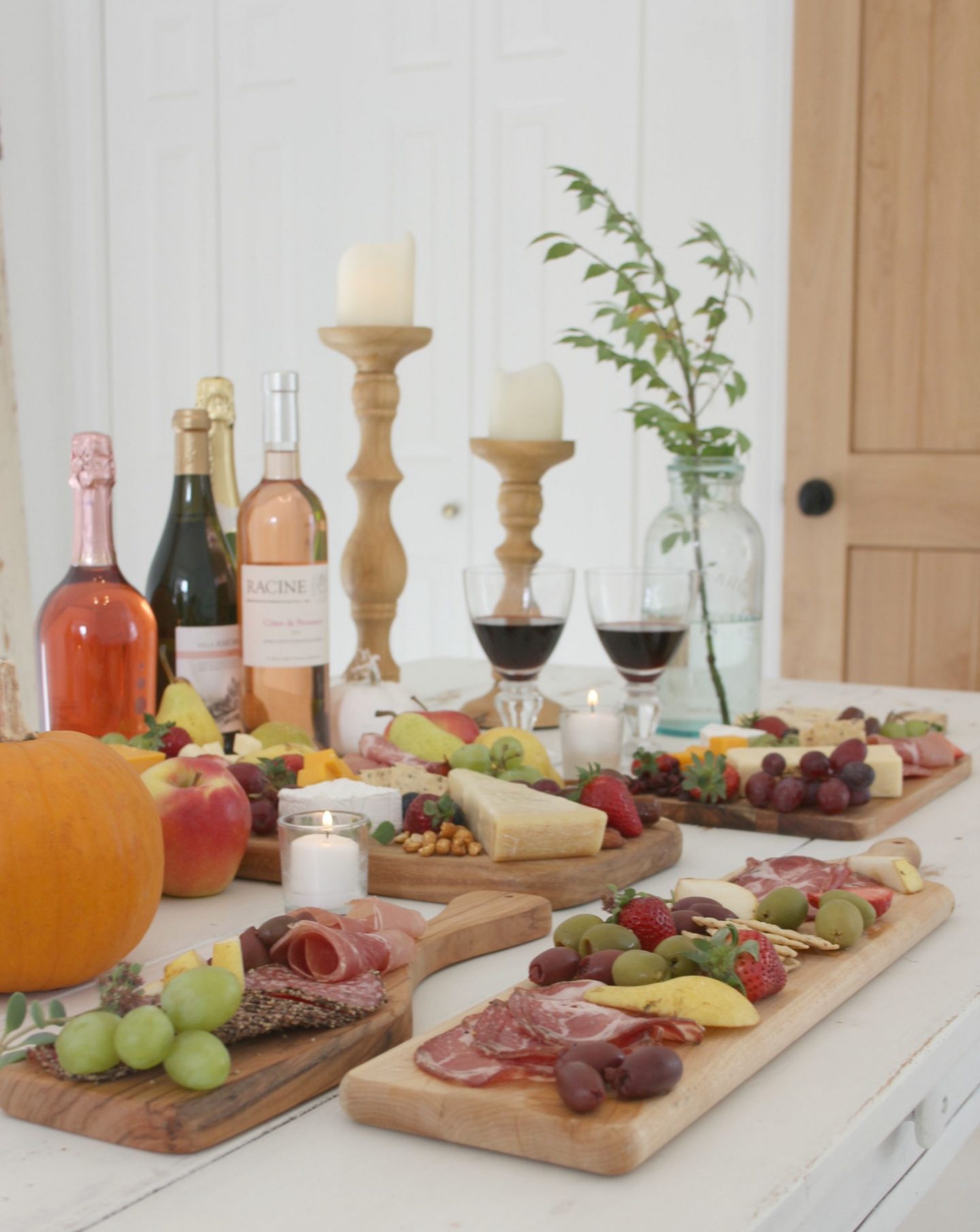 * Cheese Fest Shopping List *
Wine – Martha Stewart French Rose
Triple creme brie, cow's milk
Longhorn Colby – cow's milk
Chèvre – goat milk
Canadian Cheddar – cow's milk
Parmigiano Reggiano – unpasteurized cow's milk
Wensleydale with Cranberries – cow's milk
Peppered Salami, Salami, Coppa, Proscuitto
Kalamata olives, green olives, red and green grapes,
dried cranberries, pears, strawberries, blueberries, figs
Roasted peanuts, Smoked almonds
Assorted gluten-free crackers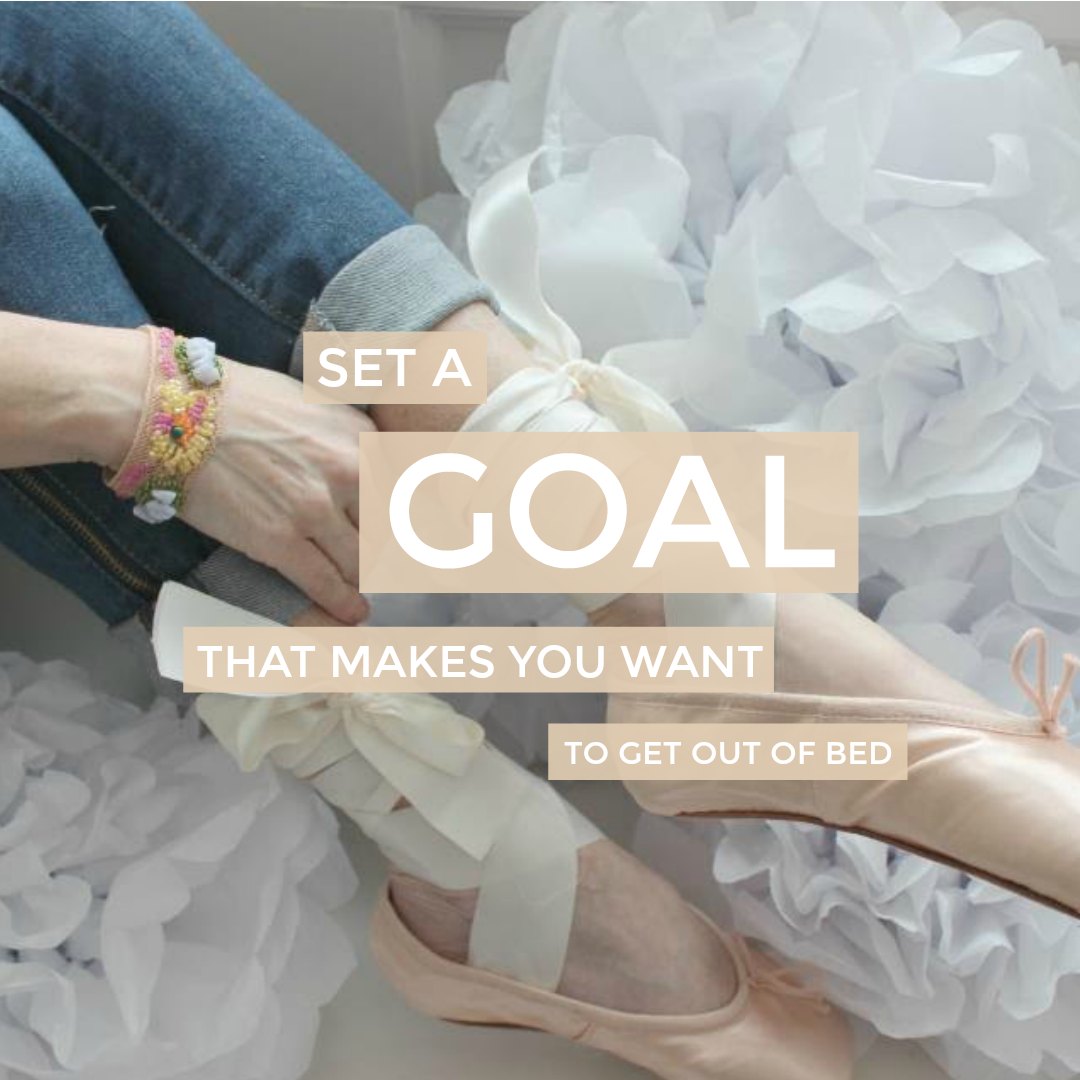 Party on, lovelies.
I independently selected products in this post—if you buy from one of my links, I may earn a commission.
Peace to you right where you are.
-michele
Shopping for items you already intended to buy on Amazon RIGHT HERE (not just items mentioned in posts) or home decor keeps decor inspiration flowing on Hello Lovely!
Hello Lovely is a participant in the Amazon Services LLC Associates Program, an affiliate advertising program designed to provide a means for sites to earn fees by linking to Amazon.com and affiliated sites.