Is it Christmas in July? I did score a Balsam Hill pre-lit Christmas tree (here it is new) for $10 at an estate sale yesterday…I love a bargain! But, no. It definitely aint Christmas. Just July and AMAZON PRIME DAY to keep us shopping. If you care to skip the hoopla and lovely French Country finds, here's a ditty I wrote last Christmas. Alernatively, see this recent story about a gorgeous timeless home with inspiring ideas to take away.
However, if you are like me, keep reading since there is always something I need to order from Amazon or something new I had no idea I could find from this site.
French Country Decor, Lovely Prices on Amazon
I have always loved these as a whimsical way to decorate at Christmas! Wine Bottle Drying Rack: Find here
Amazon PRIME DAY is Monday, July 16th and THE best time to shop Amazon. Need Prime?
Amazon Prime Membership
If you don't already have one, consider the convenience and pleasure of a Prime membership here to take advantage of some sweet Prime Day deals.
HAVE STUFF IN YOUR Amazon CART here? Me too. Today may be a great day to steal a deal!
Pretty French Inspired Decor Finds on Amazon
Did you know Amazon (here) is an amazing source for furniture, decor, and all thins related to home? Yep. I'll give you an idea here of what we can find for friendly prices.
Console Tables
Platform Bed
O M G. I have been looking for twin platform beds that won't break the bank and that don't look like typical kids room furniture! This lovely one has a simple design and won't fall from fashion. It also looks like it would actually be comfortable for reading in bed! Here is a diagram with the dimensions, and don't you love the walnut finish on the base?
Armchair
Great price on a handsome Traditional French Chair right here!
Rustic Pots
These pots would look gorgeous inside or out when you want to add rusticity and age without taking 10 years to hunt down their perfect vintage or antique counterparts.
Nightstand/Accent Table
Small cottage or French style bedroom with limited space near the bed? Here's a petite table to hold a few essentials.
Chairs
Set of 2 Louis Ghost Chairs, find here.
French-y modern Louis ghost chairs (go here!). Designers have been nuts about these for eons. I use these whimsical arm chairs for various purposes. Entertaining, seating outdoors (you simply wipe them off), desk chairs, and anywhere you don't want to clutter with visual space and do want to inject a smile. Bonus: the chairs stack and are easy to store. Also, $143 for 2 chairs with free shipping is hard to beat.
Except you CAN beat that price for stackable metal chairs, almost as easy to store as the ghosties. $124.99 for set of 4, color choices, and free shipping.
French Country Chandelier
French Market Basket
Benches
This neutral and elegant upholstered Louis style bench (findhere) on Amazon is under $200, ships free, and would be right at home in so many rooms in the house. The end of a bed? Boom.
Trattoria Bench with Elmwood Seat: Find Here!
I just counted the number of benches in our home. Eight. Eight! I love 'em and have trouble resisting a pretty one. This rustic farmhouse option above comes with an awesome price tag.
Amazon Prime Membership
If you don't already have one, consider the convenience and pleasure of a Prime membership here to take advantage of some sweet Prime Day deals.
A Few Books In My Own Cart You Might Like
Acquainted with Parker Palmer? I have read most of his stuff, and he has so much wisdom for us. This is his new book On the Brink of Everything: Grace, Gravity & Getting Old.
I have shared my MUST READ favorite book when you are in the throes of despair before, but in case you missed it…here it is:
This book is often out of stock. I know this because I have bought so many copies for others. So I buy used copies all the time – who cares if the corners are bent? Amazon (go here) is my go-to source for finding the perfect something since they have it all.
Kindle Goodness
For less than a buck, you can get BOOKS, BEAUTIFUL BOOKY BOOKY LOVE with…Amazon Kindle Unlimited (go here!)…$0.99 for a new trial of 3 months of unlimited. I still sort of rate the quality of my summer according to how many books I can get through. Already have Kindle? On PRIME DAY, get 33% off a 12-month membership and 40% off a 24-month membership. Have a good book to recommend?
Audio Books
We're wired for story, friends. Stories heal and mysteriously mend us. They can restore hope or awaken a calling. A book can be a doorway to a new point of view or shine a light on truth or beauty.
This Audible Gold (go here!) bargain on PRIME DAY will get us 66% off a 3-month membership (yep, we will save $30).
Also. Amazon is rolling out something new (I knowwwww, yer sooooooo surprised). An Audible Romance Package (go here!). We can get it free for a month with unlimited audible romance listening.
Amazon Prime Pantry (go here!)…it's shampoo/snacks/laundry detergent delivered to your door. There's a free 30-day trial membership and also if you're a new customer, $10 off a $40 order with free shipping. Find it here: Prime Pantry Membership (go here!). Do you have experience with this yet? I am excited to get started with it!
Amazon Fresh (go here!)…It's grocery delivery. With a new trial, get $30 off the first order (use 30FRESH). Already a prime member? You can still use the code for $30 off! I can't wait until this service comes to my region.
That Superfood I Told You About the Other Day
Here is a great way to get your greens for better nutrition and health. This blend is a daily supplement for me. No gluten, 45 calories, neutral flavor, and perfect for stirring into yogurt, oatmeal, guacamole, smoothies, recipes, or just about anything. Because I am always on the look out for ways to ingest more green tea, this one delivers. With 30 servings in the bag, a month's supply of superfood is super affordable.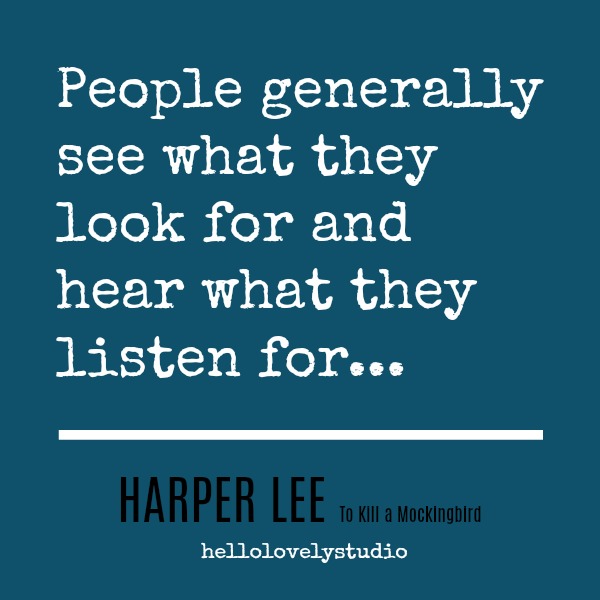 Hope you are enjoying your summer, friends. I am loving the heat and since I'm a summer girl who lives in the Midwest, I even love the smell of Deep Woods Off (Find it here)…it works like a dream to bring back all of those summer camp memories!
Peace to you right where you are.
-michele
This post contains affiliate links which I hope you will use since they won't cost you a penny extra yet may earn this blog a small commission.
Support Hello Lovely by shopping Amazon RIGHT HERE for anything (not just products mentioned here) to keep the inspiration flowing!
I'm a participant in the Amazon Services LLC Associates Program, an affiliate advertising program designed to provide a means for me to earn fees by linking to Amazon.com and affiliated sites.
Click HERE to find cost conscious furniture and decor for your home too!