Black and white together is so hot right now for interiors and exteriors. While it's nothing new, we're seeing black and white interior design everywhere. In fact, from the vantage point of my current surroundings–Fixer Upper land in Waco, Texas, where we're visiting the Silos and all things Magnolia, black and white stripe awnings, outdoor lounge chairs, French industrial bistro chairs, and tiled floors are everywhere. Care to read my tips for visiting Magnolia Market at the Silos?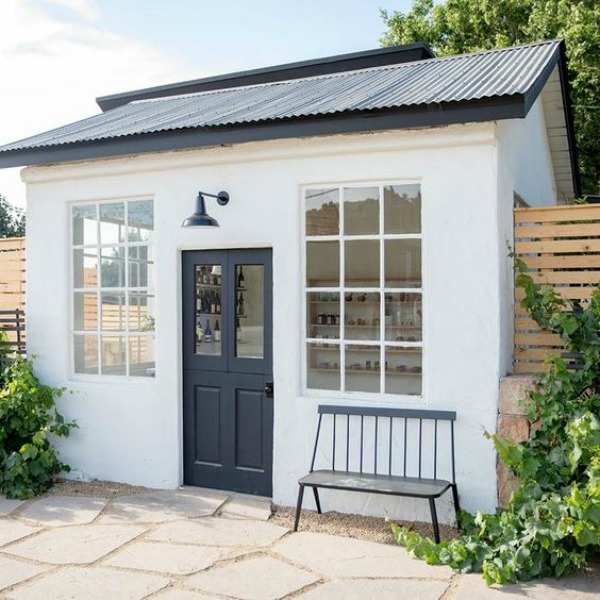 Black and White Home Decor Ideas & Design Inspiration
Joanna Gaines of Fixer Upper fame definitely favors a black and white decor scheme for interiors AND exteriors. You'll see that scheme repeated within her shop, bakery, restaurant, and own farmhouse in Waco (we drove by it a couple of times today, and I'll be sharing all the scoop when I return home and have a chance to organize photos!).
New construction around Waco also celebrates the black and white trend as there are townhouses and single family modern farmhouse style structures popping up everywhere.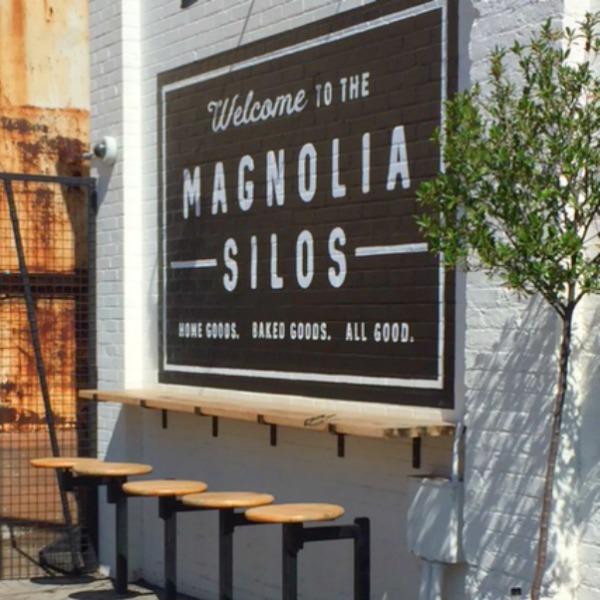 What contributes to the growing appeal of black and white?
Black and white are a relatively easy interior design color combination to live with since they don't fight with other colors or wood tones. But black and white may be having a heyday because the colors used together impart a truly modern feel.
While painting exterior trims black may not be a new trick to draw attention to architectural details, the contrast with bright white is. Before 1820, white was not a common color to paint house exteriors (and bright white wasn't even an option for many more years!), when homes were painted colors to mimic natural materials found in the earth.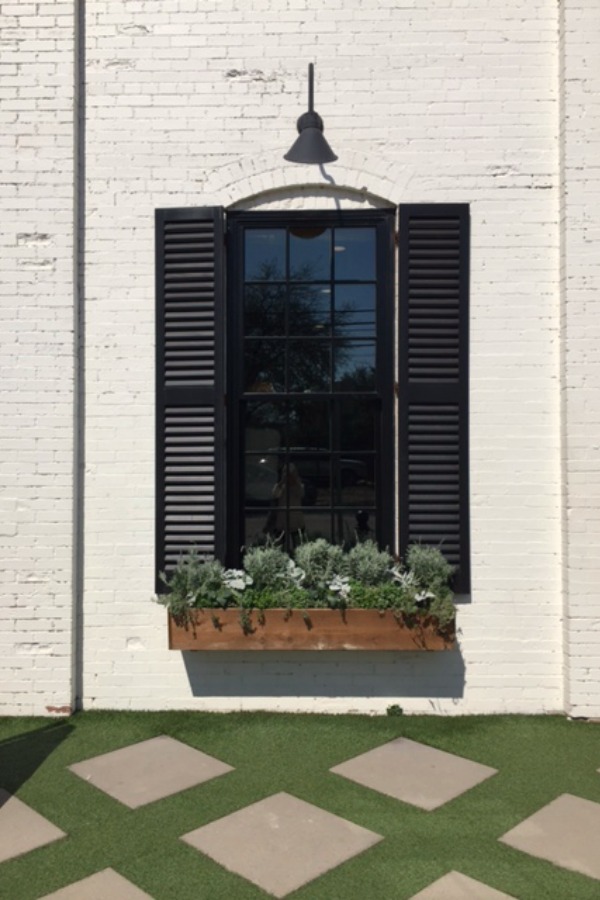 History of Paint Colors for Exteriors
Here is a short explanation of the history of exterior paint choices from Landmark Services:
"Until the Industrial Revolution, most paints were mixed in small batches using naturally found earth pigments. Paint colors, therefore, tended to reflect these pigments: red oxide, yellow ocher, lamp black, red and white lead, etc. Common exterior colors were reds, yellows, and greens. I think that the colors from Old Village Paints represent 18th and 19th century paint colors fairly well. White was most often reserved as a trim color in the 18th century. Around 1820 or so it became a more popular body color. Greek Revivals, in particular, were often painted white – or had white trim and a body color such as straw yellow or a gray or tan meant to suggest stone. It should be noted, however, that the "white" that was used back then was more of an off white, not the super whites available these days."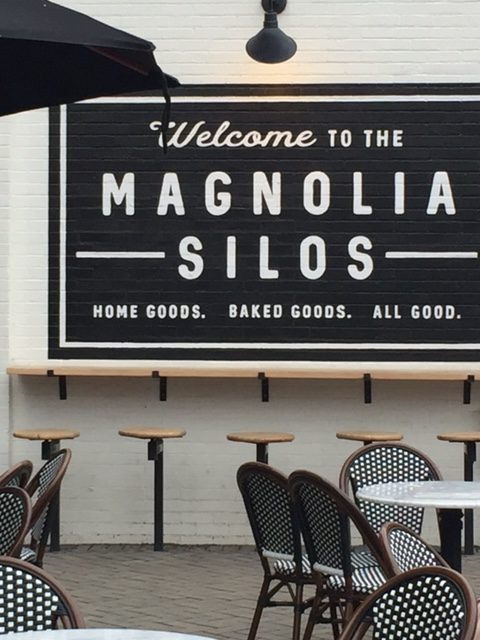 Lovely Examples of Black and White Decor
I love it when the modernity of black and white is tempered with natural, earthy elements like this wood decking (above). Joanna Gaines always incorporates life into her designs, whether that means bringing in greenery or adding vintage pieces which have lived a lot of life already and bring age and storied history to a space.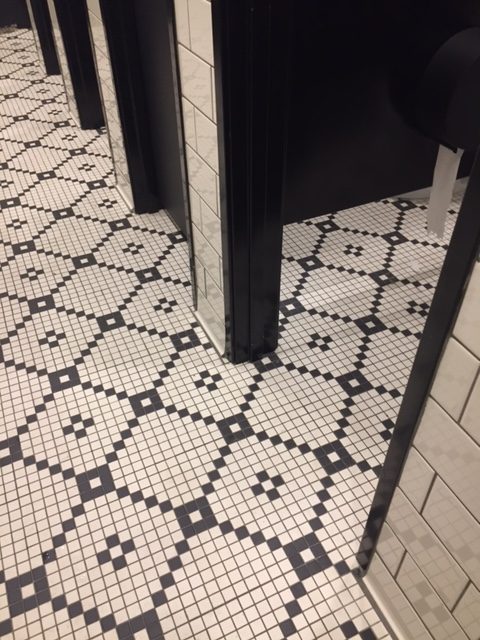 This week I have been hanging out in Waco and Magnolia, and at the Silos, you'll see black and white against the industrial backdrop of rusty giant silos.
Affiliate links follow and when used for purchases may earn me a small commission.
Black & White Decor Finds
Care to create a French industrial bistro look at home?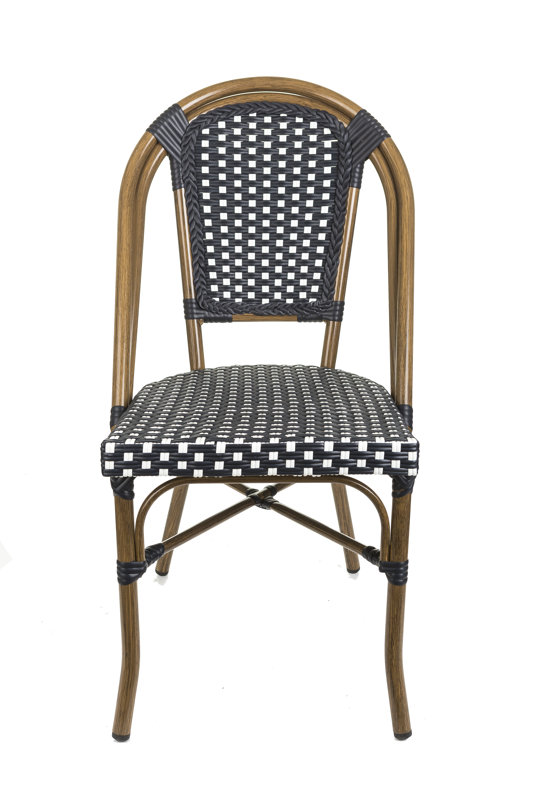 Black & White Stripes
On the open turf area outside of Magnolia market where families kick around soccer balls, and weary shoppers take a break, the area is lined with outdoor black and white stripe beanbag lounge chairs:
While I'm on the topic of Waco and black and white, there's a strong spiritual current you can't miss here, and scriptural messages like these below would be right at home.
Tiles With Black & White
Black and white tile is so chic, and here are some examples I love.
This encaustic tile is one of my favorites of all time!
Black and white and minimal often feels Scandinavian, yes?
Care to add just a touch of black to your white kitchen?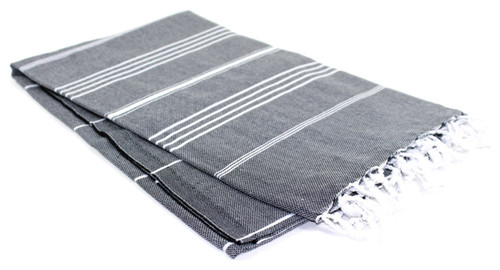 I can't wait to share a ton of black and white inspiration found at Magnolia and the Silos! Have you seen lots of black and white inside and out homes in your neck of the woods?
Peace to you right where you are.
-michele
Shopping for items you already intended to buy on Amazon RIGHT HERE (not just items mentioned in posts) or home decor keeps decor inspiration flowing on Hello Lovely!
Hello Lovely is a participant in the Amazon Services LLC Associates Program, an affiliate advertising program designed to provide a means for sites to earn fees by linking to Amazon.com and affiliated sites.