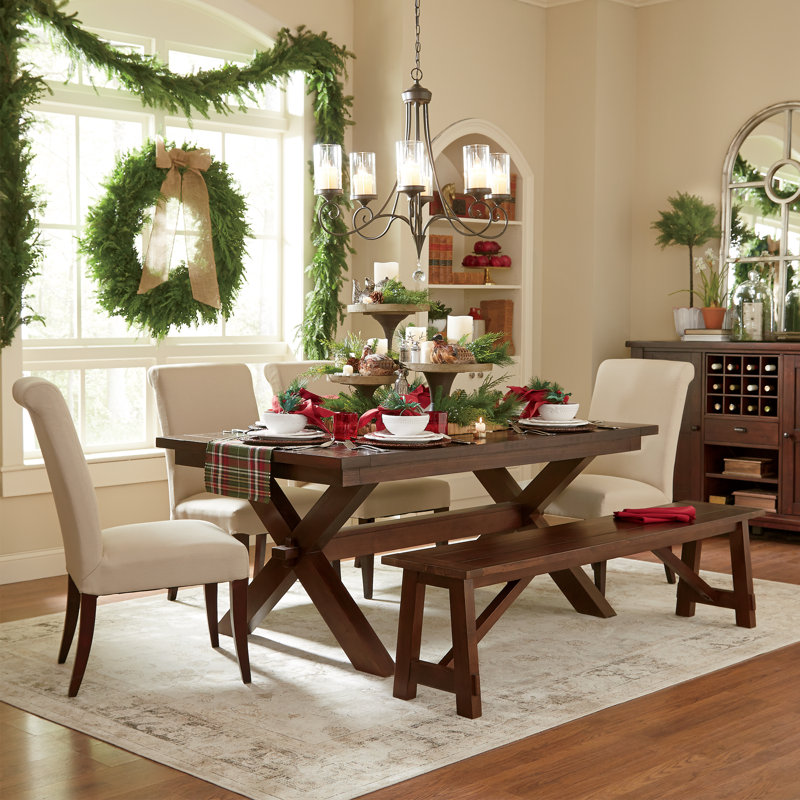 I'm in Arizona for the holidays at our getaway cottage, where for the first time, I am actually relaxing with family and hosting a few small gatherings. The decor here is decidedly minimal (both because I like minimal and because of a shoestring budget!), but with tile floors, I feel like we need to add cozy factor with another area rug or two to cozy up the living/dining room area. When I began to browse shop online, I realized I needed a refresher on my rug I.Q.
Why? There's a whole rug vocabulary out there! Do you speak rugspeak? I know a little I guess. I mean, I know the difference between a seagrass rug and a kilim. *stop laughing at your blogging friend this very moment…she is possibly beyond exhausted from a hike through a state park and lasagne making earlier today!* Okay, I definitely have a rusty rug vocabulary.
While I understand the meaning of 'handmade,' the differences between: hand knotted (pile is produced as the knots are wrapped around the warps), hand tufted (very similar to hand hooked however the loops are cut for a smooth level finish), and hand hooked (the yarn is pulled through a woven fabric such as linen or hemp using a hook) take a little more thought for me since I am not daily immersed in the world of rugs.
This post contains affiliate links and I will be compensated if you make a purchase after clicking on my links.
Back to the topic of an area rug or two for our Arizona place…this ivory area rug above and below seems neutral enough to go almost anywhere.
And don't you love when you see an inspiring design from a designer you admire (like Giannetti Home) that gives you permission to sort of break the rules when it comes to area rug placement? Look at how this table and armchairs are not even centered on or placed on top of the rug…man, oh, man, I love a rad rug renegade inspiration.
I also love how designer Brooke Giannetti layers a neutral area rug with a low contrast print design over a larger casual natural fiber area rug for a casual, laid back, interesting, cozy look in a room. The beautiful modern farmhouse style living space below with the two matching sofas facing each other is similar to our own Arizona living room (though I need that coffee table!), and currently, I have a large jute area rug but not a pretty smaller rug layered on top.
This is the neutral area rug I placed in the living room, and a smaller version is in the kitchen:
Here's a pretty neutral area rug with grey that could work beautifully in so many different rooms since it adds subtle geometry and has that faded, aged look that's so appealing.
This cozy neutral area rug might be perfect in our Arizona master bedroom which has neutral carpet right now. What say ye about layering area rugs over carpet…?
In so many of the holiday decor inspiration posts which have been coming down the hatch on Hello Lovely, we see cozy sheepskin rugs which pair so beautifully with hardwood floors or even tiled floors. Remember this bedroom (below) from a holiday showhouse in Atlanta?
In this bunk room with Pendleton blanket drapes in a ski lodge we toured last year, Bonesteel Trout Hall layered sheepskin rugs over Berber carpeting.
They're just so cozy and cloud-like!
Still neutral, but on the other end of the color spectrum, Ken Fulk added a black furry rug to this bunk room in a Yellowstone Club home's bunk room.
I thought this bedroom in the aforementioned Home for the Holidays Designers Showhouse in Atlanta looked cozy and elegant with its ivory neutral area rug.
The ivory area rug below is likely not the same rug, but it has a similar color.
And that's enough rugspeak from me for tonight. Maybe. I'm ready to get snug as a bug in a rug to rest up for another day of family holiday time which could involve cutting a rug and hopefully no body leaving in a rug (completely uncalled for…I blame the rum in an Italian chocolate candy fed to me).
Happy holidays, friends!
Peace to you right where you are.
~michele