Whether you are a fan of modern farmhouse style or love rustic elegant decor, today's inspiration is for you!
Affiliate links follow and won't cost you extra yet may earn me a small commission.
No. 1
Belgian linen.
No. 2
A bistro-style glass bottle jug vase.
No. 3
A modern farmhouse wall vase.
No. 4
A beautiful wood and metal lantern.
No. 5
Buy them here: Wood Turned Candlesticks.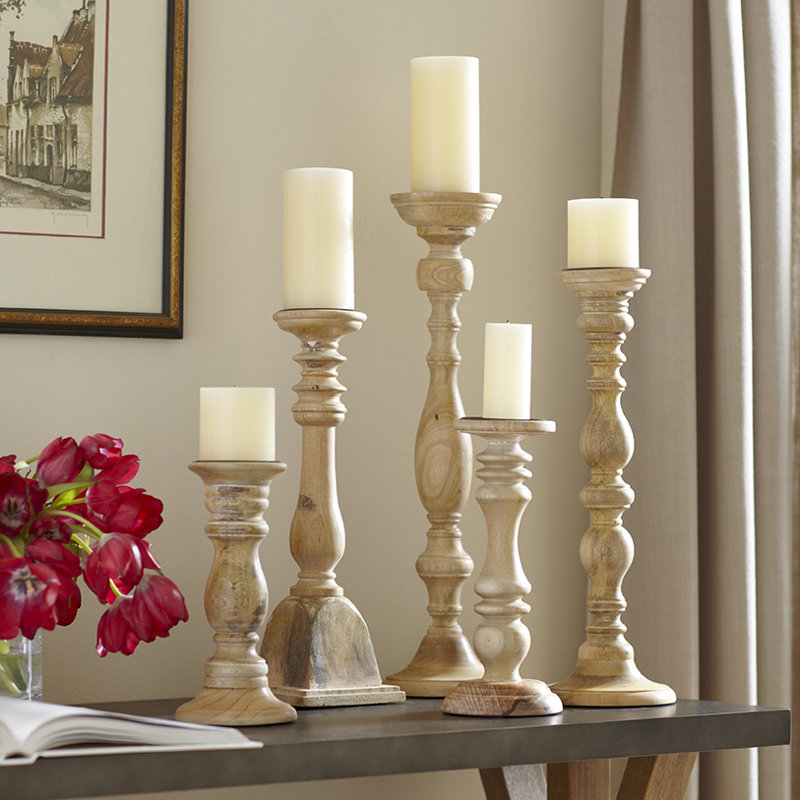 Modern Farmhouse Style Gift Guide: 5 Piece Turned Candleholder Set
No. 6
A teak farmhouse perch/stool.
No. 7
A round rustic elegant dining table.
(The one below is similar to the one in my kitchen).
No. 8
A rustic stool (I use mine to put my feet up AND to reach high items in the cupboards).
No. 9
A Linen Dining Armchair.
(Also similar to mine but not the exact chair.)
No. 10
A timeless Swedish style chest.
Which of these gift ideas is your favorite?
See these holiday posts if you missed them:
Peace to you right where you are.
~michele
I'm a participant in the Amazon Services LLC Associates Program, an affiliate advertising program designed to provide a means for me to earn fees by linking to Amazon.com and affiliated sites. An easy way to support HELLO LOVELY? Start RIGHT HERE to SHOP for items on Amazon (anything at all – not just products mentioned in the post!) you already intended to buy…it won't cost a penny extra yet may earn this blog a few pennies when my link is the first you click! To see my favorite gorgeous furniture picks, GO HERE.
You'll also find a wealth of friendly priced furniture and decor for your home HERE.
Peace to you right where you are.
~michele