Whether you are a fan of modern farmhouse style or love someone who is, today's gift guide is for you! The image above is a beautiful modern farmhouse living room with design by Giannetti Home  (photography by Lisa Romerein), and while this space features European antiques, custom Belgian linen sofas, and high end furnishings, plenty of low-cost options exist online for achieving a casual, unfussy similar look. I am also sharing a few images from other inspiring designers as well as my own home, suggesting home decor options that are either the same or very similar.
This modern farmhouse gift guide includes cost friendly farmhouse style pieces to consider gifting or adding to your wish list.
No. 1
A beautiful French-inspired bench.
No. 2
A bistro-style glass bottle jug vase.
No. 3
A modern farmhouse wall vase.
No. 4
A beautiful wood and metal lantern.
No. 5
Wood Turned Candleholders.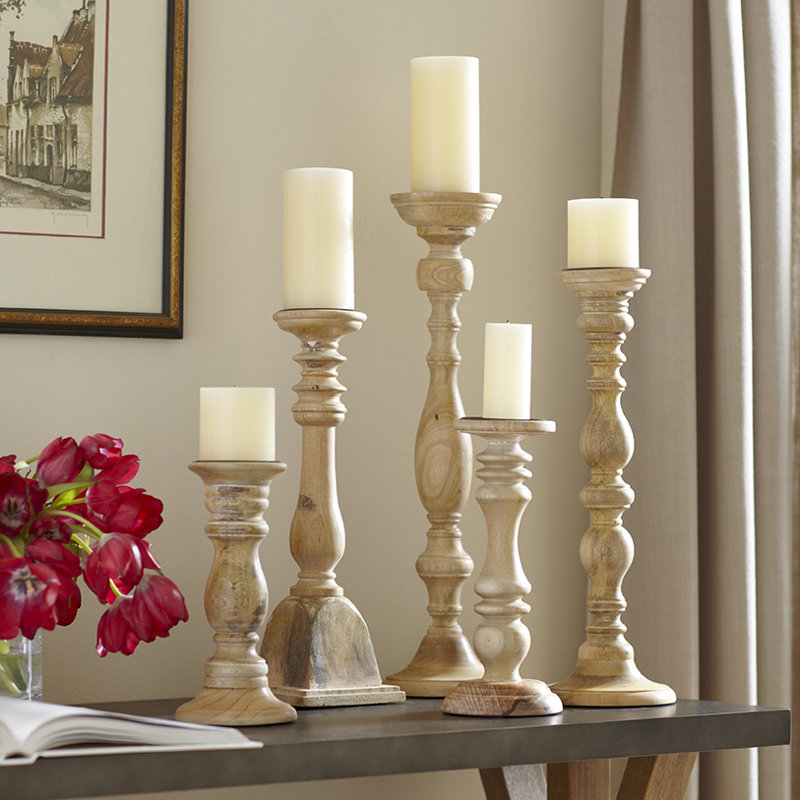 Modern Farmhouse Style Gift Guide: 5 Piece Turned Candleholder Set
No. 6
A teak farmhouse perch/stool.
No. 7
A round rustic elegant dining table.
(The one below is similar to the one in my kitchen).
No. 8
An elmwood stool (I use mine to put my feet up AND to reach high items in the cupboards).
(This stool below is the exact one from my kitchen, and you can see it under the table in the photo above.)
No. 9
A Linen Dining Armchair.
(Also similar to mine but not the exact chair.)
No. 10
A timeless Swedish style chest.
Which of these gift ideas is your favorite?
Peace to you right where you are.
~michele