What makes interior Christmas decor elegant? It can result from thoughtfully considering scale, quality, and a sophisticated color palette. Gifts may be wrapped in designer paper and luxurious ribbon. There are likely no 8-feet tall inflatable snowmen or dimestore tinsel worked into the mix (see me showing my age there with 'dimestore' and not dollarstore? Holllaaaaa, Gen Xers!)
Sure, we could keep adding to our list of elegant ingredients, but you're here for lovely images. If you haven't already, do check out the elegant Christmas decor within the home of designer Dana Wolter with its purple velvet and suspended cherub!
I highly recommend enjoying the following parade of elegant Christmas decor inspiration with beautiful Christmas music…as I post this, I am listening to Lauren Daigle while the flame of Lafco New York's Golden Chestnut flickers gently nearby (the aroma is reminiscent of sugar cookies baking away in the oven layered with the scents of hazelnut cream and love). BTW. This Lafco baby burns for 50 elegant hours of holiday dreaming.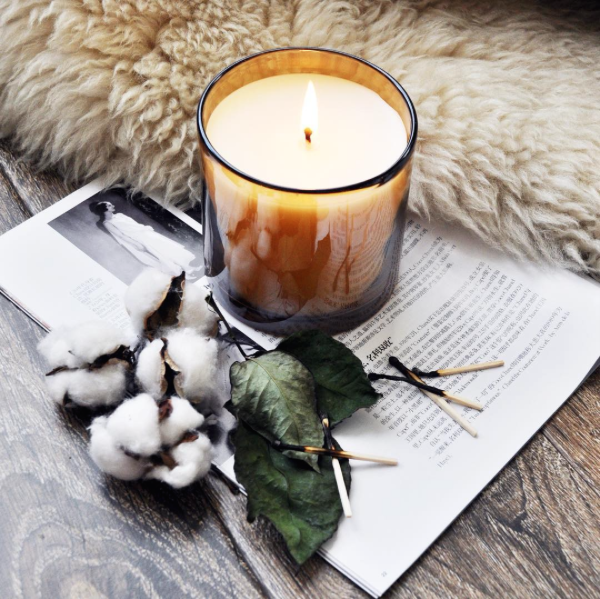 Lafco Golden Chestnut Candle (photo via Wellboxed)
1.
A Candle to Elevate the Elegance.
Behold some of the most beautiful, elegant Christmas decor inspiration (mostly sourced from Pinterest and Atlanta Homes & Lifestyles) and smart sensible ideas for home decor (with affiliate links for which you won't pay extra yet earn me a few pennies.)
2.
Romantic Lighting.
3.
A Rustic Board Layered With Deliciousness.
(See also my cheese board tips!)
Can elegant also be slightly casual? Why, yes. Yes, it can.
4.
Invite a Yummy Shade of Bordeaux to the Party.
5.
Introduce Religious Artifacts.
6.
Move Chairs Closer to the Hearth.
7.
Set a Table with Appetizing & Vibrant Hues.
8.
Just Add Shiny Silvery Things.
9.
Start a Collection of Holiday China.
10.
Let a Trumpet Vase Sing!
Best Elegant Christmas Decor Inspiration
11.
Think Zinc.
Did you find an inspiring Christmas moment or 6 to pin?
Know what isn't elegant?
The way I dressed on the plane ride home from Arizona today. These crazy busy Adidas yoga pants were as close to pajamas as I could get away with and loud enough to provoke the elegant passenger (wearing grown up fashion) seated next to me to inquire whether I was a runner. Hahaha. "Oh, don't I wish" was all I could squeak out with a wide smile. (A smile can be a secret weapon on fashion-impaired days, oui?)
Turns out not even regretfully unrefined athleticwear on a flabby fairy runner wannabe who sampled too many cheesecakes this Thanksgiving can hold a candle to gracious holiday spirit and good will. Ms. Elegant and The Pajamanista chatted joyfully nonstop the entire trip home.
Peace to you right where you are.
~michele