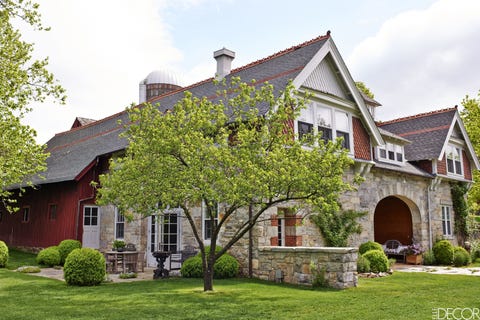 This beautiful 1870s farmhouse is a carriage house featured in Elle Decor with interiors designed by Virginia Tupker, located on a 45-acre farm in Bedford, NY. The main house on the property has not yet been restored, and this beyond lovely farmhouse serves as the guest quarters…um, truly dreamy guest accommodations!
This post contains affiliate links: you wont' pay extra, yet I'll earn a few pennies.
Let's bask in the loveliness of beautifully re-designed, rustic chic interiors by Virginia Tupker (former editor of Vogue) and perhaps even score an idea for getting the look at a friendly price point. (The suggested items that follow have affiliate links which if kindly used will not cost you more, yet will earn me a few pennies.)
Photography by Mikkel Vang
Isn't this an amazing carriage house with gorgeous interior design?
Peace to you right where you are.
~michele