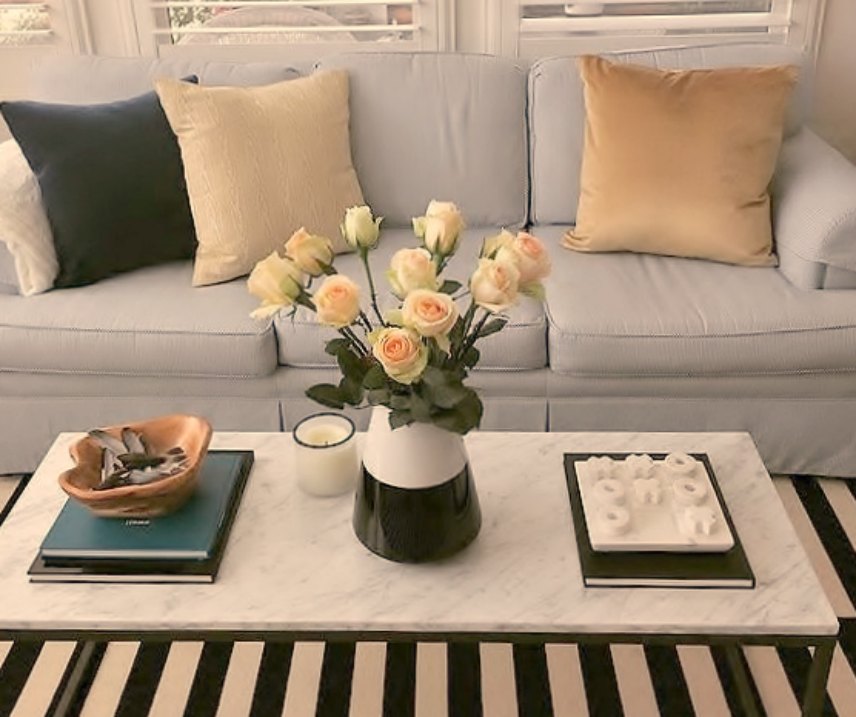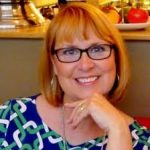 Should you require encouragement to enjoy the process of design and decorate simply for the seasons, look no further than my friend, interior designer, and blogger Kathysue, who shares her secrets and sassy signature style at Good Life of Design. Kathy possesses the most energetic, life-affirming and beautiful spirit she pours out lovingly and graciously online…so let's see what is inspiring this designer this fall.
Hi, Everyone! Today when I was driving home from an appointment I started noticing that some of the trees are already starting to turn. Just the other night for dinner I made a soup that I was craving, even though I am still in shorts and flip flops.
Without realizing it our internal clock realizes that Fall is on it's way so naturally my mind started wandering towards the new season and it's offerings.
Every year when Fall comes around I find it hard to get motivated to change out my Summer décor to Fall décor.
I love Fall weather, crisp air, beautiful colors in nature, but inside my home I have a hard time accepting Fall.
Fall decorating can be hard for a Springtime gal like myself. Especially when I don't decorate with the typical Autumnal colors,( 
NO
 orange in my life!)
To help me get motivated I had to write down the elements, and colors that I
 DO
 enjoy.
I thought about what represents Fall to me and made a list.
Wooden turned candlesticks
 Pomegranates
Such a beautiful pinky/red color.
Soft Green Eucalyptus Leaves
Cream or basil colored candles
 Crisp red and green apples
Brass candlesticks that glow
I love to use purples, white, and yellows for Fall.
 Ornamental Kale
Adding texture with baskets adds warmth to any space.
 Bakelite or Horn handled silverware
Bring in the warmth of Bakelite silverware.
By having this list on hand it makes it easier for me to change my décor to a more Fall-like look.
You will notice that in my list there are no russets, or oranges! 
So you see it is possible to decorate for Fall without using any of the colors in the orange family!!
This year I chose to add a touch of gold to my black, white and blue color scheme in our great room…..
The gold added to the blue brings in a nice warm glow.
This Chinoiserie fabric was my combiner fabric in the room. It pulled together my color scheme for me.
As the weather gets cooler I will add some simple touches, nothing too thematic. It's nice to use natural elements so I will be referring to my tried and true list of 18 items!
For more ideas that I like for Fall go to my Pinterest board…….
(just click on the word Fallish!)
~Kathysue
Thanks, Kathysue, the addition of gold to your living room is so lovely! Please do visit my post over at Good Life of Design!