I'm in the mood for light, dreamy, hushed and timeless
inspiration…which is to say, Maria's beautiful
dreamy whites.
1.
Don't underestimate the power of a pop of hushed pink.
2.
If you find a galvanized pail with its label…snag it!
3. Vintage doors work as art.
4. White paint works to quiet a tin ceiling.
5. A soft green garden chair feels sculptural.
6. Casters on a mini ottoman elevate the functionality.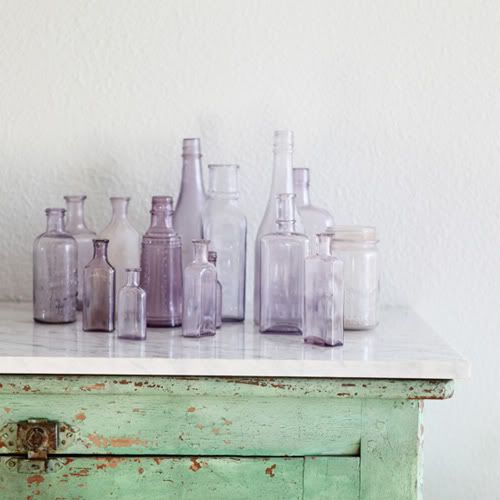 7.
A complementary color palette.
8.
Wavy glass + Wonky shutters = Charm.
9.
Informal blooms from right outside in the entry.
10.
The inside of the cabinet left unpainted is more interesting.
11.
Aqua blues, greens, and greys work harmoniously.
12.
Create a sunny bistro in a corner at home!
* * *
Your cup of tea more of a modern farmhouse look?
Check this and this beauty.
Peace to you right where you are.