It's awards season, and though I honestly
do not see many films, images from
beautiful ones I have enjoyed are here…
let's feast!

The Great Gatsby

Marie Antoinette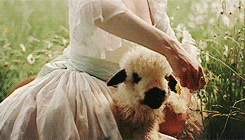 Dr. Zhivago




The Revenant




Something's Gotta Give




Moulin Rouge




Practical Magic




Addicted to Love




Grand Budapest Hotel



Have any favorite sets to share?
Peace to you right where you are.