In case your holiday shopping has yet to cease,
I have some one-size-fits-all options
from small businesses
which won't cost an arm and a leg
(an odd expression I promise I shan't use again).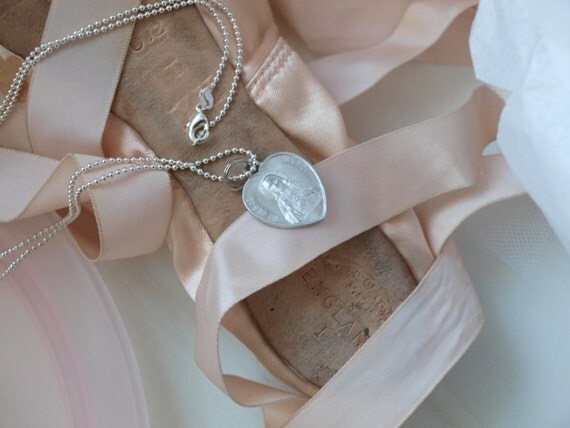 30″ Sterling Soul Chain with vintage amulet by Hello Lovely
From my little hands,
for about $30,
something old and something new
become something treasured.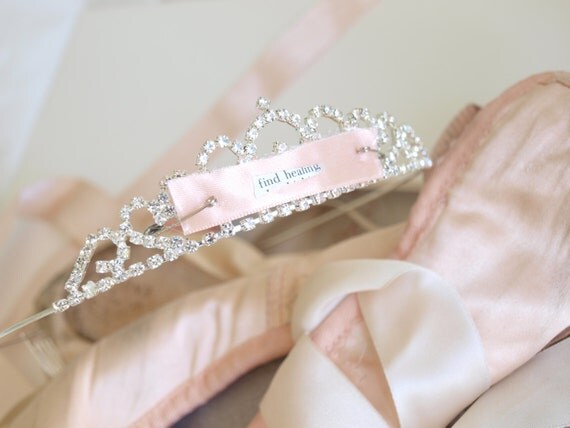 Altered tiara, $20


Not all of the art and items in my shop are religious, peeps.


True Feelings Candle Holders from Splendid Avenue
I love my set of unique porcelain lovelies from
Scandinavia designed by Claydies, and the
price ($26!) is just perfect for a hostess gift.
Did you know Monika's Splendid Avenue shop is now
a real live brick and mortar shop in Seattle!?!
Organic Hard Candy Tins $4.99 by Torie & Howard


I am officially addicted to these candies
which come in tin packaging almost
as delicious as the flavors inside.
The best part? They are clean, organic delish.
Pure. No Guilt. Complex.
Holy yum.


Couldn't resist styling my tins with a juicy print by Kate Lewis
Imagine gifting your hostess a wee little basket of
five of these tins which will only set you back $25…
or buy them in bulk
to fill stockings, and watch mouths water!
Lovely and distinctive refined flavors to tickle your tongue.
No additives, artificial flavors or colors.
Swedish Moss Heart, $12
How precious is this moss heart?
I have one hung on the wall inside a vintage picture frame.
Can be hung on a door, in a window, or placed on a table.
A beautiful gift as is, or add your own thread,
ribbons, or tiny pine cones!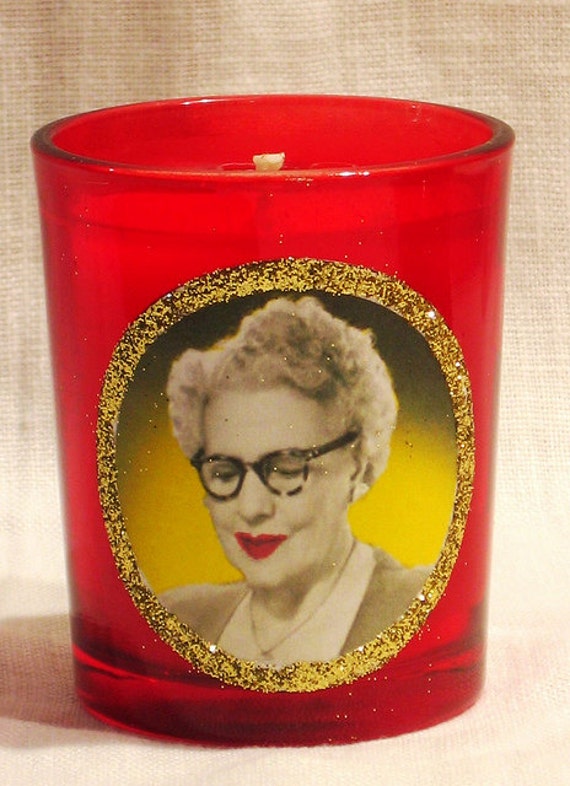 Millie, Patron Saint of Facial Hair Votive Candle
Finally, for that special friend in your life
who has everything…a $6.50 votive
to honor and celebrate
the silent passage, yes?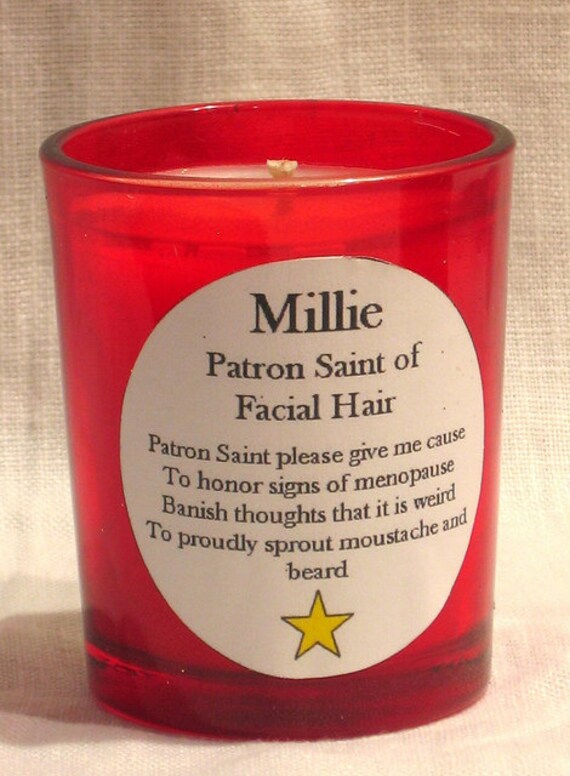 Visit AuntieB'sWax on etsy for more smiles!
Shopping online can be a hoot, friends!
Peace to you right where you are.