A Japanese photographer.
An artist in Belgium.
Different continents.
Different generations.
Different media…
yet a shared passion for
purity
and
simplicity.
What a treasure to experience
this collaboration (unlike any other book I own)
organized as a conversation between images.
Get ready to have your soul moved.
Where We Met
(Lannoo)
by
Yamamoto Masao
and
Arpais Du Bois
is full of emotive beauty.
Familiar with Yamamoto Masao's photography?
On the back of each photo, he writes "mixed media."
"We should not hurry, but not stop. An ideal life for us
is one of harmony and contentment."
(Yamamoto Masao)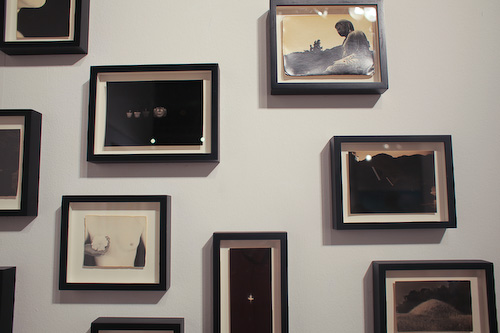 source
His works are arranged in constellations.
Arpais Du Bois has been making daily
drawing diaries for more than a decade.
Pages from the diaries are torn, assembled,
and exhibited.
(c) Arpais du Bois
source
In Arpais' work, Yamamoto Masao glimpses
"an unfettered spirituality that defines
the essence of the human act of drawing."
Arpais says Yamamoto's photos reveal "a tender melancholy."
Where We Met
is a book of artful images, a conversation
between creatives who understand each other.
It's one of those hushed and whole-hearted dialogues
you dream of having with a kindred spirit
across the miles and one on which
I highly recommend you eavesdrop.
Are you making time to experience and be nourished
by beautiful art?
p.s.
did i mention i cherish this book?
Peace to you right where you are.