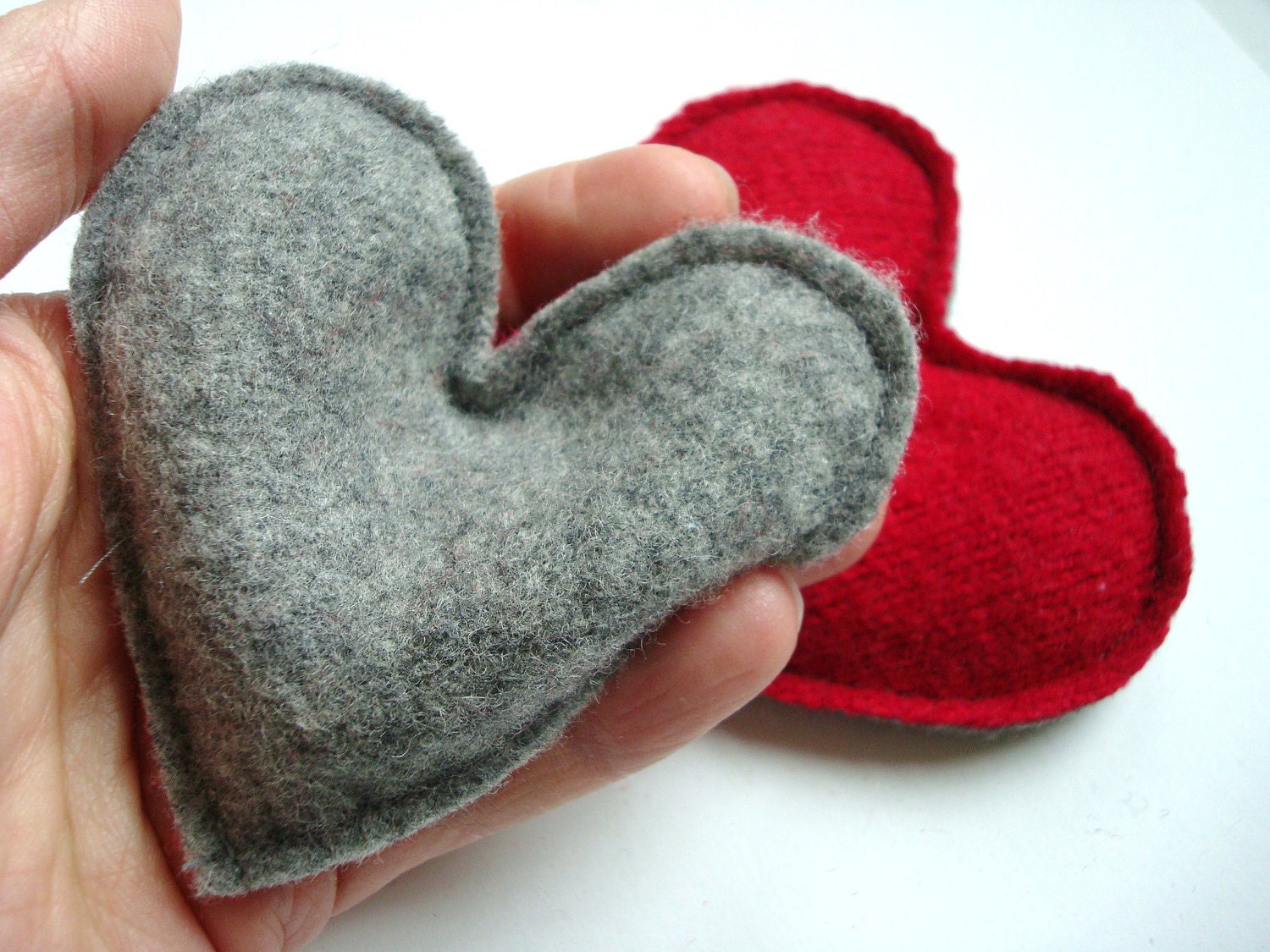 Loving what the creatively driven
Sara Orme of
Worme Woole
writes in her description of these
charming woolen hand warmers:
"Give these handwarmers to someone special ~
When your kid or your honey feels them in their pockets
they'll be reminded of your love!
But once you try them, they might be hard to give away."
dreamy upcycled cashmere patchwork scarf

I asked Sara my famous 5 questions.
1.
WHY IS IT IMPORTANT TO HONOR CREATIVITY?
SO: "We are a reflection of our Creator God.
It is part of who He is, and part of who we are.
The best days are when I get to be
creative, at least a little bit.
It carries me through the rest of the stuff
that has to get done."
Ummm. Who can resist a gadget sweater?
2.
WHAT COMES TO MIND WHEN YOU HEAR 'BEAUTY IN IMPERFECTION?'

SO: "Well, as a perfectionist, I don't like it when things aren't perfect. But only God is perfect, so I can't expect myself to be so (but I can wish for it!).
The nature of handmade embraces the beauty of imperfection because the items created are not stamped out by machines that make everything the same and don't make mistakes."

3.
WHAT ROLE DOES HUMOR PLAY IN YOUR WORK AND YOUR LIFE?

SO: "I am not very funny, but I spend time laughing every day with (or at) my kids and husband. It is a gift."
4.
WHAT THREE THINGS ARE INSPIRING YOU AT THE MOMENT?
SO: "Christmas. Red and White. Winter."

(Sara's passion for felted wool
shines through each warm woolen accessory,
scarf, hat, and more.)

5.
ANY IDEAS FOR FINDING LOVELY AND SACREDNESS IN 'THE EVERYDAY?'

SO: "You just have to look for it.
I am lucky to live in the beautiful woods and farmland near Lake Superior and all I have to do is open my eyes. One of my favorite parts of the day is going outside to hang up the laundry on my clothesline. My husband asks,
"Did it give you the 'ahhhh' feeling today?"
I say "yes."
Every time."

Youthful, luxuriant, and happy
patchwork scarves…a winning combo, yes?

Thanks for offering so much lovely, Sara.
And congrats to you on the recent explosion
of enthusiasm and press for Worme Woole!
My turn to listen…any weakness for cashmere
or crafting with it out there?
Peace to you right where you are.
Hello Lovely at times partners
with companies I love and think may interest you.