Decor Inspiration: Michael Del Piero {in Milieu}
September 16, 2016
If you subscribe to Milieu magazine, edited by
designer Pam Pierce, then you know this
fall's issue is exceptionally lovely.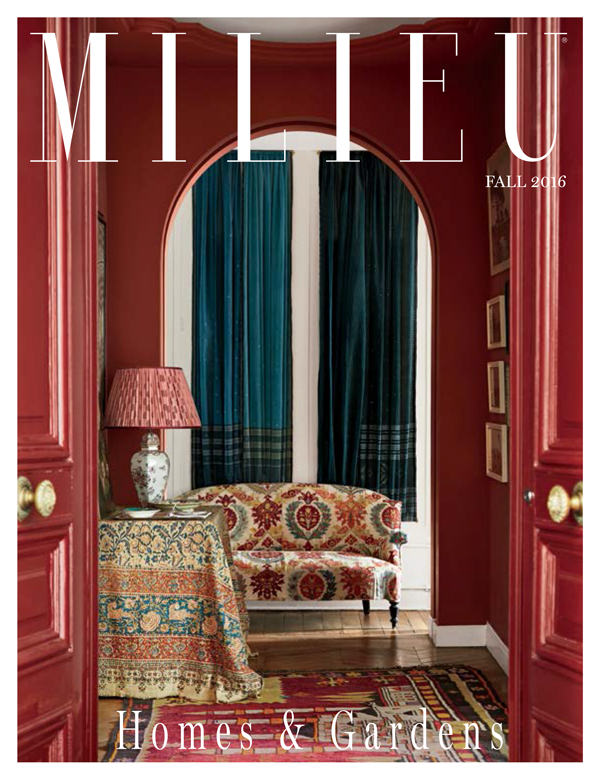 I can't believe it has been 3 years since this
lovely magazine Milieu launched.
Remember that unforgettable first issue!?!
This anniversary issue of Milieu features one of
my favorite hometown designers:
So sculptural, and it feels as though the table is
rooted and growing from the floor.
In Del Piero's own home,
that soothing putty Paris grey
is so restful as a backdrop
for her incredible art collection
and travel finds.
That Fortuny drape covered table kills me!!!!
I'm just dying with the simplicity and peace here.
And one more Del Piero designed room from
the Hamptons Showhouse: